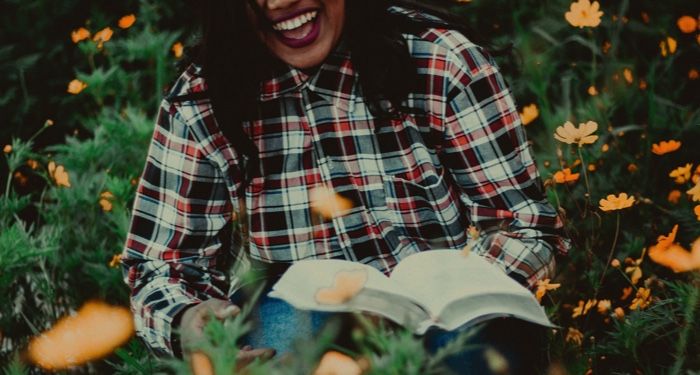 Humor
12 of the Funniest Women in Literature
This content contains affiliate links. When you buy through these links, we may earn an affiliate commission.
Funny books are often overlooked. Attention often goes to "serious literature" – the great American novels or the heartwrenching coming-of-age stories of the world. While there are some awards for humour books, such as the Mark Twain Book Awards or the much-missed Roald Dahl Funny Prize, they aren't as high profile as The Booker Prize or The Women's Prize; and while funny books can be nominated for the most prestigious awards, this is rare. While there has been some debate over whether the books that win high-profile prizes can be considered funny, the fact remains that books whose primary purpose is comedy are less likely to be considered for top prizes than their literary counterparts. Add in the tediously ever-present problem of sexism, and even the funniest women writers are even less likely to gain recognition.
Some steps have been taken to address this, such as the creation of the Comedy Women in Print Prize; however, there are many funny women writers out there, some already popular, others less well known. In fiction and nonfiction, memoir and essay, women writers have used wit and humour to explore serious subjects, tell a great story, or just get some good laughs. Here's a selection of the funniest women writers, in a range of different genres, and a suggestion of some of the best books of theirs to read.
CJ Skuse
Roxane Gay
Juno Dawson
Suruthi Bala and Hannah Maguire
Caitlin Doughty
Mona Eltahawy
Candice Carty-Williams
Laura Kay
Luce Brett
Phoebe Robinson
Meera Syal
---
While these books by the funniest women writers are the perfect funny additions to your shelves, there are plenty more hilarious reads out there. Fantasy fans can try 15 of the Best Funny Fantasy Books. For a funny twist on upcoming releases, check out Am I the A**hole? 2022 Book Releases as Reddit Posts.