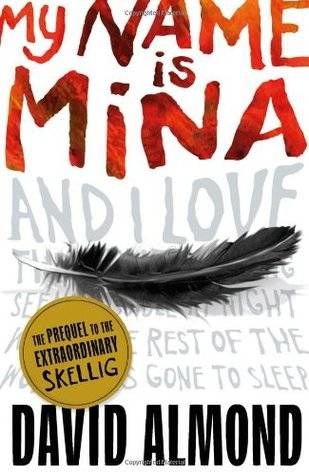 Fun Home is one of the most remarkable comic memoirs that a person can read. A tragicomedy that dives into literary analysis and sexual identity, it recounts how cartoonist Alison Bechdel came out to her parents as lesbian, only to find out her father was also gay, hitting mainly on underage partners, and breaking her mother's heart for about twenty years. A truck also hit him a few months after she came out, which she theorizes could have been a suicide.
All of this heartbreaking and morosely humorous material found its way to the Broadway stage in 2015. Fun Home became a Tony-nominated sensation, the first mainstream musical with a lesbian protagonist. The soundtrack makes one laugh and cry at the best of times, and at the worst makes one question the ties we have to family.
Fun Home works as a stage musical because it dives into the memoir's pathos, about the pain of never having enough time with the ones we love or to have the courage to say what's right. The book when recounting these morose moments has a tone of solemn resignation; Alison draws her college avatar laughing when having to tell someone her father died because she simply cannot believe what she has heard, and she approves of her mother's plans to divorce her father with a definitive, serious look. Alison as the narrator has accepted things as they are, pondering what might have been different with mild curiosity and references to Marcel Proust and Icarus. The play takes a contrasting approach; the decision to have an actress play adult Alison drawing the comic and reminiscing reminds us that she only has her unreliable interpretations and memories to figure out what happened and to understand her father. Adult Alison snarks at the "ghastly" items that her father salvaged from a box of "crap" while also recounting his devotion to caring for their house. She screams at her father to talk to her during their last conversation, to change the past while realizing that she can't do a thing but draw. No such resignation exists, only fear and regret.
The play also acts a democracy, allowing for previously minor characters to have a voice
through the musical format. While in the Fun Home comic Alison's drawings frame her characterizations with the same air of resignation and black comedy, onstage live actors portray the realistic emotions that one would feel when going through a broken marriage as the scorned wife, the listening children, or the screaming husband. Alison's mother Helen has a heart-wrenching solo where she talks about the sacrifices she made to run a happy household and her horror at what her husband has done while also having to accept it; the song nails her helplessness, her despair, and the realization of all that wasted time. Bruce, the wayward father that forces his daughter to wear a barrette and to wear clothes that make her prettier has several solos about breaking hearts, and coming to terms with his repressed sexuality. Brothers Christian and John spend time with their sister recording a commercial for the titular funeral home, which alludes to the real John's music career and the black humor that flows throughout the family. Even one of Bruce's lovers, a babysitter for Alison and her brothers, has a few seconds talking of how it feels to be desired by Bruce, to be invited into his library for sherry. Each character imbues the play with emotion, to show without telling why they act as they do. Alison's character shows more sensitivity and regret, bringing life to the images that represent the people she knew in life.
Fun Home shows that a comic can come to life, without the disasters that have hit previous attempts at adaptation. I think of the Superman musical and how it flopped in an earlier time; that failure has me marvel more at how people cry and applaud at the end of Fun Home and at young actress Sydney Lucas singing her solo "Ring of Keys" at the Tony Awards. If playwrights can look into other tales that cartoonists will cede and make the adaptation to stage, then we may have more hilarious and sad stories coming our way. I for one would accept a new section of Broadway devoted exclusively to underground comics, as a potential frontier.