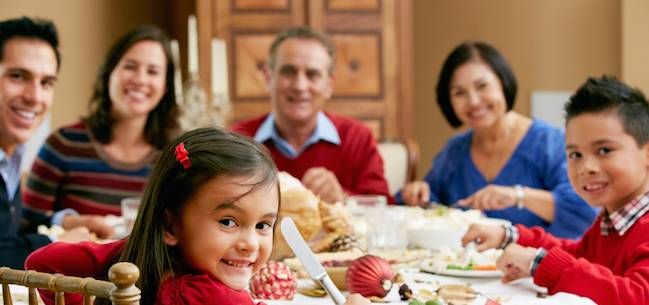 This content contains affiliate links. When you buy through these links, we may earn an affiliate commission.
This is a guest post from S. Zainab Williams. S. Zainab would like to think she bleeds ink but the very idea makes her feel faint. She writes fantasy and horror, and is currently clutching a manuscript while groping in the dark. Find her at szainabwilliams.com or on Twitter at @szainabwilliams.
____________________
We open a book and read a passage where the outwardly sweet mother makes a light-hearted joke about her aging, still-single daughter's appearance; where a young man caves in and brings the new girl over, only to spend the night diverting her from his unabashed ogling; where a family engages in a subtle war of words over breakfast. And we feel─is that…relief?
Okay, I know we're all civilized members of society here, but dysfunction exists in all societies though we may be hesitant to admit it lives under our own roofs. It's not even the major family dramas, the tragic operas to which everyone can subscribe their sympathies, that we shy from─it's the little things. The subdermal annoyances, the seemingly petty grievances, the side digs and pet peeves. It's the tiny, itchy mosquito bites that fester into full-blown malaria after existing in a box, exposed to these annoyances day in and day out for something approaching two decades. It's the inconsequential things you're not supposed to whine about that leave you mute and baffled in the therapist's office at forty-five years old.
Here are stories by authors who capture the spirit of family dysfunction and use their characters' suffering to spin a worthy yarn. You will laugh-sob with empathy.
The Corrections by Jonathan Franzen
You may develop a creeping sense of dread about getting older after reading this book. And you may suspect that your family will be the mirror reflecting your aging despair. Here's your modern Christmas story about the (somewhat) awful members of a family forced to cross the threshold of their childhood home trailing in the broken bits of their lives with their emotional baggage. But its matriarch, brimming with her newfound lust for life, wants her troubled offspring home for the holidays, even as her husband suffers the debilitating effects of Parkinson's. Midwestern values be damned, the Lamberts seriously can't keep it together. No really, these people are scandalous. Some aspects of this book and the circumstances the characters get themselves into are outlandish, but the abrasive honesty of their behaviors and motivations makes all things believable.
"Which Is More Than I Can Say About Some People," from Birds of America by Lorrie Moore
Here's a quick read as one of twelve tragicomic stories in Lorrie Moore's short story collection, Birds of America. And this one's for the mother-daughter dysfunctions. This travelogue of a meek woman's spur of the moment trip through Ireland with her obnoxiously fearless mother had me snorting with laughter halfway through and left me misty eyed by the end. If your dysfunctions are based on a complete incongruence with your parents, read this book. If they aren't, read this book─Moore's stories promise amusingly unpleasant reminiscence to everyone.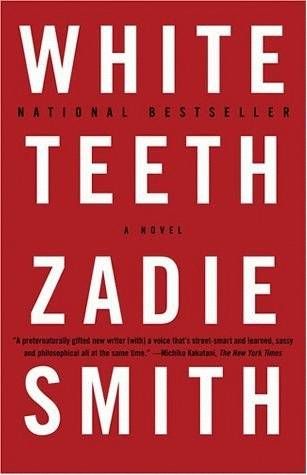 White Teeth by Zadie Smith
White Teeth is a two for one special, steering us through the turbulent family lives of the Iqbals, a couple married through betrothal, and the Jones's, one half vibrant, young Jamaican Clara and one half older, repressed and depressed Englishman Archie. Affairs, culture clashes, modernity versus tradition, resentful children, and disappointed yet hypocritical parents…the end of the world (not really but sort of), this read has all the dysfunction and sociocultural issues. The breadth and depth of this story, which begins at the tail of World War II and concludes in the year 2000, is impossible, and Smith's ability to keep it together is boggling. I did, though, find this dark comedy almost difficult to read at first because it's heavy on bleak. But get through the beginning, which will admittedly turn the sunniest day into a dreary, hopeless London morning, and you'll be rewarded with a rich and sweeping story about these unlikely family friends.
____________________
Book Riot Live is coming! Join us for a two-day event full of books, authors, and an all around good time. It's the convention for book lovers that we've always wanted to attend. So we are doing it ourselves.