Audiobooks
5 Fun Audiobooks to Escape Into When Stressed
This content contains affiliate links. When you buy through these links, we may earn an affiliate commission.
Hi. Have you been spending the past few weeks online (I mean, you are here, reading this, so I assume so, but still), refreshing Twitter and reading the news? It's been rough. Hell, the past year has been hard. And for many of us, we are starting to head into what can often be a stressful time of the year, full of families, holidays, and families yelling about holidays. It can all be a little too much, right? It's during times like these that I find myself retreating into fun audiobooks that are full of people and worlds completely different from my own life. Whether it's a fantasy with a talking fire demon, a sci-fi story about fighting robots, or a charming royal romance, I find that listening to these fun reads is more enjoyable. I've picked out five of my favorite fun audiobooks I escape into to share with you today.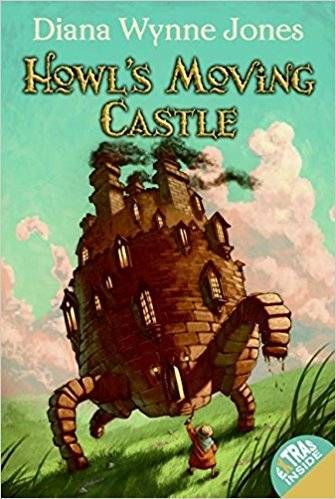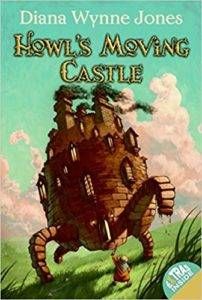 I love a quiet fantasy novel, one without life and death stakes, or the weight of the world foisted upon one hero. So the small world of Sophie, as she works for the Wizard Howl in order to break the spell a witch mistakenly cast upon her, is the perfect YA/MG fantasy to escape into. I've actually never sat down and read a physical copy of this book, only enjoyed the story of Sophie, Howl, and Calcifer and the land of Ingary through the crisp and engaging reading by Jenny Sterlin.
This mystery has it all! Amelia Peabody, wealthy, orphaned, single, slightly older Victorian woman, takes a spurned young woman, Evelyn, as her companion to Egypt, where they plan on visiting the sites. Does Amelia meet and immediately take a disliking to an archaeologist who will begrudgingly come to respect her over the course of the book? Of course! Are there mysterious sightings of mummies? Oh yes. Is this a delightful mystery that doesn't take itself too seriously and is thoroughly entertaining? Absolutely! Now, there are two different narrators you can find for this fun audiobook, and I recommend you track down the version read by Barbara Rosenblat. She has a lot of fun with the story and I thoroughly enjoy her voice as the feisty Amelia.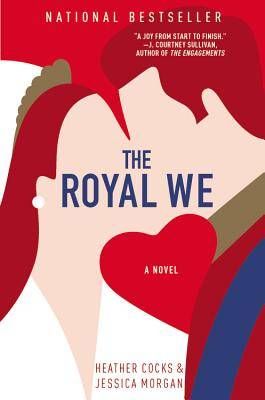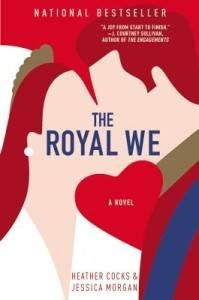 The Royal We by Heather Cocks and Jessica Morgan
With a real life royal engagement seemingly just around the corner, what better time to fall into a romance novel about an American girl who falls for a British prince? Heather and Jessica (AKA The Fug Girls) spin a funny, romantic, and touching tale of a two people from very different worlds who fall in love and then have to contend with the realities of the monarchy, family, press, and all the pressure that goes along with it. Christine Lakin's warm narration, complete with British accents, is a delightful and listen from beginning to end.
With Mindy reading her own books, it's super easy to pretend she's an old friend telling me about the time her parents first came to visit her in L.A., or talking about that one relationship you always wind up rehashing after hours of conversation. She's warm, bubbly, inviting, charming, funny, and by the time you finish her first book, you're pretty sure you'd be best friends and can't wait to start Why Not Me? so you can nod along while she regales you with stories of work, friends, dating, and her relationship with her mom.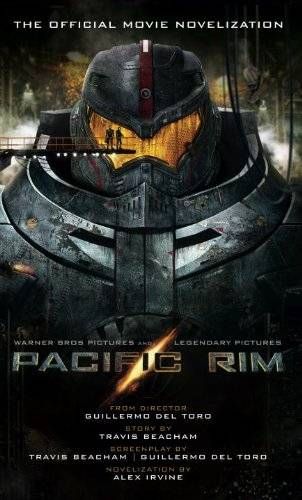 Okay, I know novelizations of movies have a bad reputation, but I am here to tell you that the Pacific Rim novelization is the exception to the rule. If you loved the movie, you are going to enjoy the audiobook, as it fleshes out the world of jaegers, kaiju and drift compatible pilots. Narrator Christian Rummel does an excellent job distinguishing the characters with different voices and accents, without trying to do an impression of the actors, which is good, because no one can do Idris Elba except, obviously, Idris Elba. Peppered with in-world reports on personnel and snappy lines, it's a ridiculous and fun audiobook to escape into whilst we wait for the movie sequel.