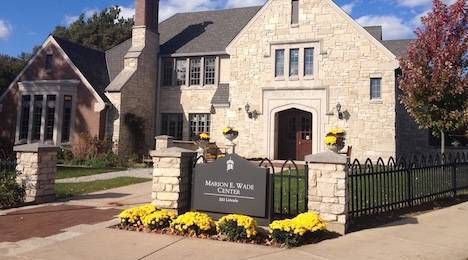 This content contains affiliate links. When you buy through these links, we may earn an affiliate commission.
If you're a Tolkien or Lewis fan looking to visit the haunts of your favorite author, your number one destination is probably Oxford. And yes, if you can make it to England I highly recommend a visit to the city of dreaming spires – you can wander the paths J.R.R. Tolkien walked, drink a pint at C.S. Lewis's local pub, browse in some beautiful bookshops, or just generally brush up on some great literary tourism.
But maybe you are in middle America and Oxford is out of your reach. Well, you're in luck – if you can get yourself to Chicago, then a little piece of Lewis and Tolkien's Oxford will come to you.
It's called the Marion E. Wade Center and it's in Wheaton, Illinois, a suburb of Chicago.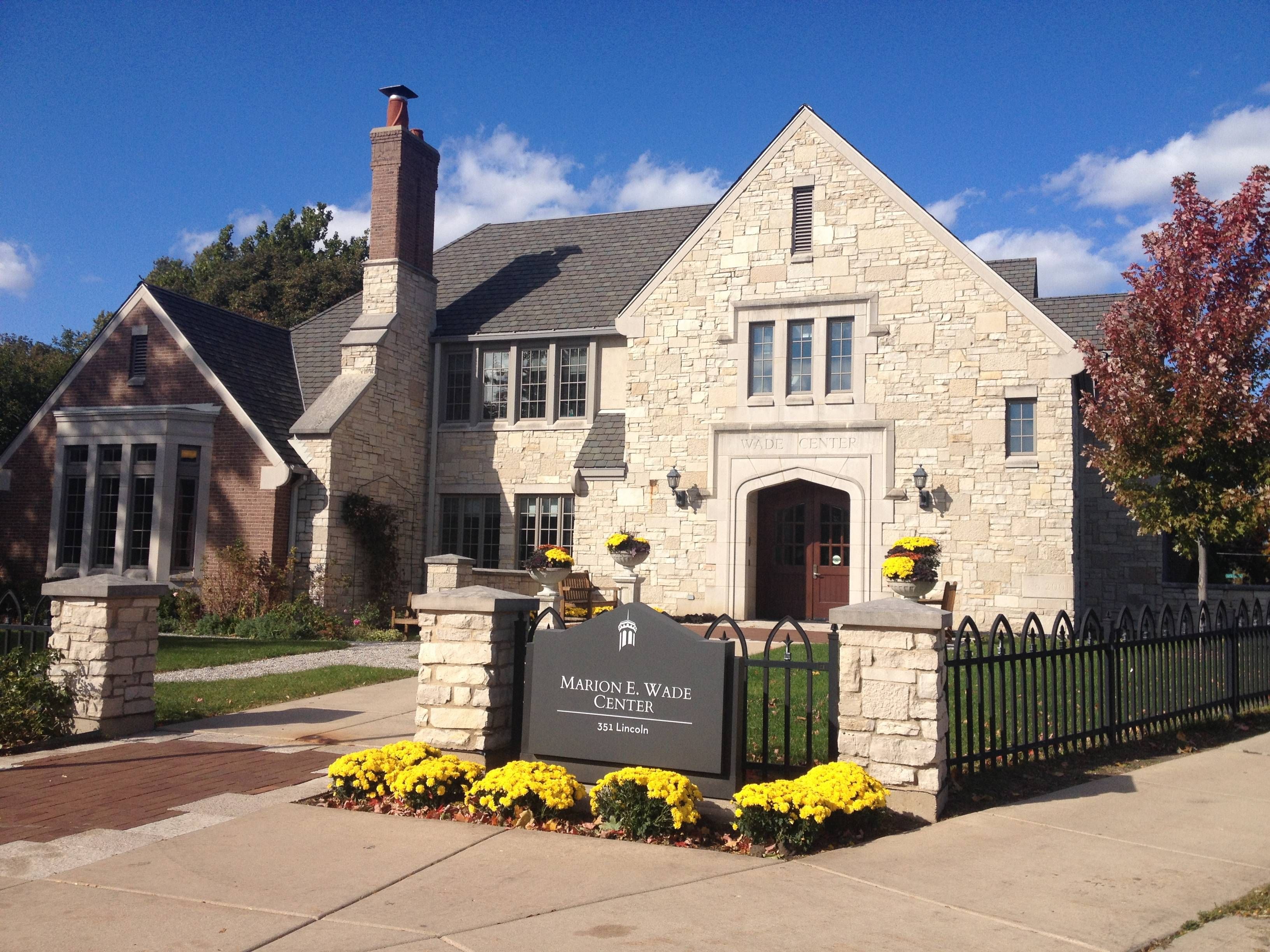 The Marion E. Wade Center is "a major research collection of materials by and about seven British authors: Owen Barfield, G.K. Chesterton, C.S. Lewis, George MacDonald, Dorothy L. Sayers, J.R.R. Tolkien, and Charles Williams."
It's also a bit of a museum – you can see everything from Tolkien's desk to C.S. Lewis's wardrobe, not to mention Dorothy Sayers eyeglasses and Lewis's teapot, pen, and pipe. There are "books, letters, manuscripts, and artifacts" from the seven authors, and a little corner sells postcards and other memorabilia.
Then there's the Kilby reading room, a cozy, book-lined room full of every book you could want on these guys, from a pile of Dorothy Sayers mysteries to my favorite C.S. Lewis biography and everything in between. You can sit and read for an hour just for fun, or you can settle in for some serious research.
You could probably browse through the whole place in about ten minutes, but I personally recommend pulling up a chair and staying a while.
Check it out next time you're in Chicago and in need of a little British authors fix.
Happy reading and traveling!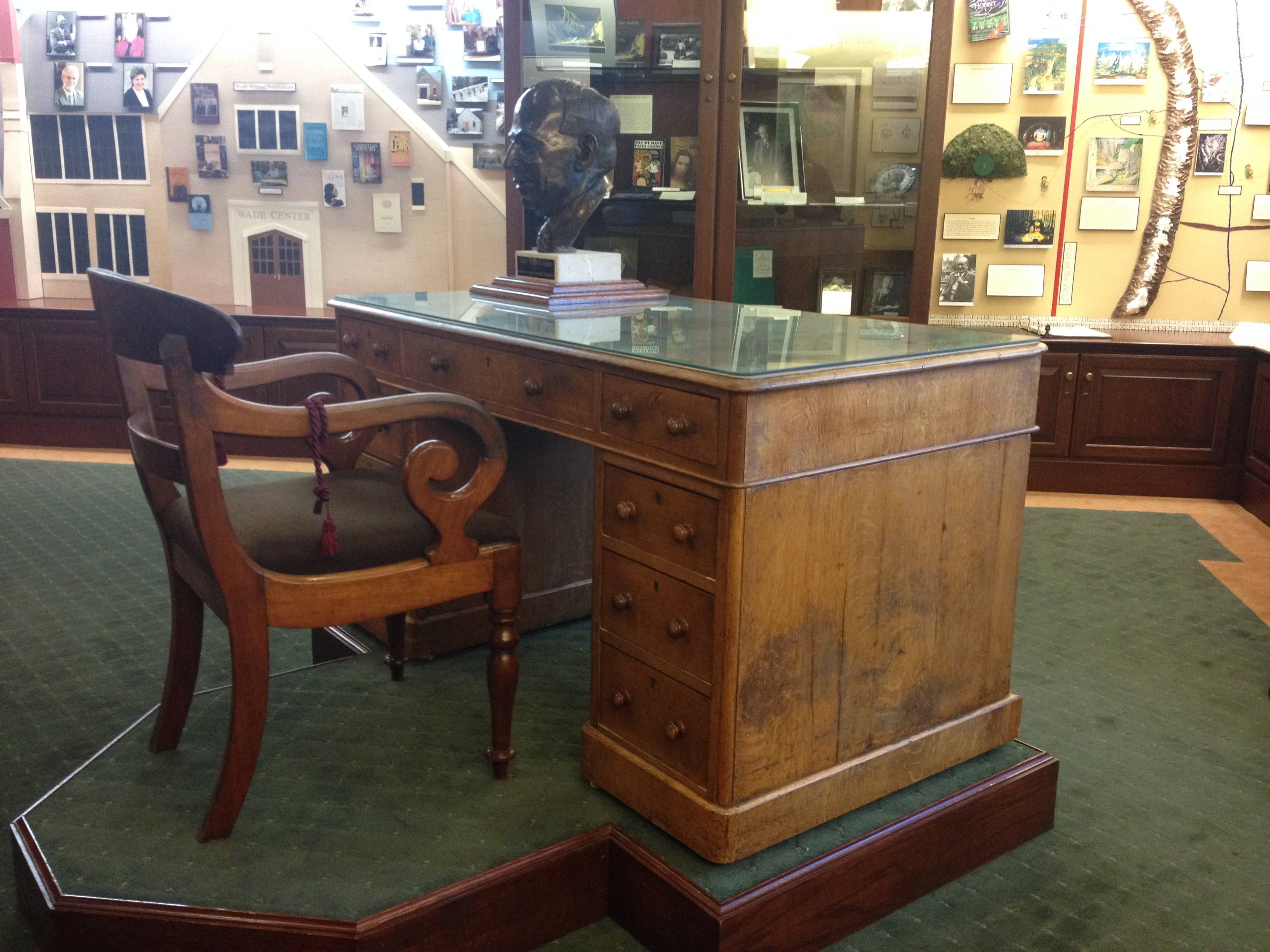 If you want more on these authors, check out our guide to literary Oxford, this list of books about the Inklings, or our reading pathway to C.S. Lewis.
If you're in Chicago and want some more bookish goodness, try this bookstore bicycle tour, visit these 7 cozy Chicago bookstores, or swing by the Stony Island Arts Bank with it's beautiful wall of books.