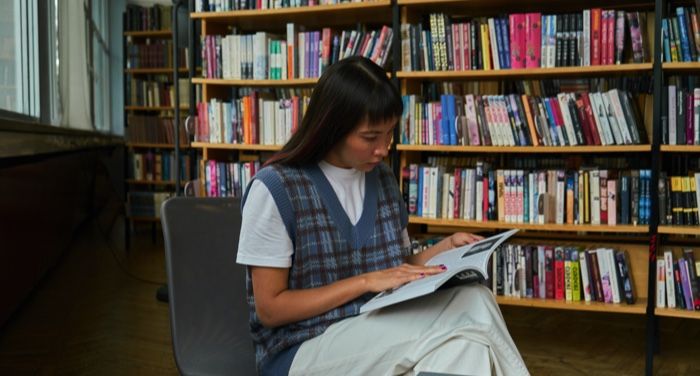 Essays
From Fan Fiction to TikTok: Long Live the Microgenre
This content contains affiliate links. When you buy through these links, we may earn an affiliate commission.
If you've been a long-time Netflix, Audible, or Goodreads user, you may have noticed the very specific titles of their curated lists. They could be something vanilla such as "delectable cozies" or "small-town secrets," or a lot more elaborate, such as "redhead heroines in romances," "two-hour beach reads while you're tanning," "'life; London; this moment in June' reads," "portal fantasies in strange realms." You name it. These are microgenres, and they've become prevalent in the digital publishing era.
In the book world, sub-genres have increased and become specialized in the 21st century, to the point where many of them are now best referred to as microgenres. Romance, fantasy, and crime are the top three genres that have a lot of these. This proliferation, however, somewhat created a lot of confusion on the reader's part. And to help them navigate a confusing network of imprints, categories, and miniseries, romance publisher Harlequin even published a reader's guide to romance genres, which has a lot of microgenres that include more common ones such as "second-chance romances" and "family blessings" to steamy ones like "cowboys and ranchers with big hearts" and "men of the law battling crime."
Audible also makes use of microgenres to classify audiobooks on its website, which includes books that have plots involving "intergalactic space politics" and "first-contact science fiction," to name a few. Examples of audiobooks under "small-town secrets" are The Searcher by Tana French and Big Lies in a Small Town by Diane Chamberlain. In "first contact," there's To Sleep in a Sea of Stars by Christopher Paolini and Axiom's End by Lindsay Ellis. In another microgenre called "supernatural schools," there's Ninth House by Leigh Bardugo and Magic for Liars by Sarah Gailey. You get the idea — these titles have very specific content.
The use of these microgenres, along with other tidbits of information such as categories and tags, feeds algorithms and helps make books discoverable. Currently, publishers use BISAC codes to classify their titles in online stores like Amazon and Google Play. Amazon, for its part, also has its own set of categories.
The Origins of Microgenres
Digital publishing in the 21st century was partly the reason why microgenres proliferated in the book world. The internet opened up a lot of options for many people, which wasn't possible in decades past.
However, according to the book The Microgenre: A Quick Look at Small Culture, though the phrase "microgenre" has become popular in the digital age to describe self-published fiction on Amazon and television streaming algorithms, among other developments, the phrase was used before the digital era. The book says that there are several instances in critical works from the 1980s and 1990s where writers used the term to describe highly specific sub-genres.
Coming back to the present, the rise of fan fiction publishing platforms and TikTok has brought the term to new heights. Beth Driscoll, Associate Professor in Publishing, Communications, and Arts Management at the University of Melbourne, who did research on microgenres, told me that fan cultures undoubtedly contribute to the creation of microgenres because they allow for greater creativity and variety in the classification of works of fiction. "Sometimes, specific tags, which can denote microgenres, stay within small groups, and sometimes, they spread out to broader book culture and are taken up by platforms or publishers," she said. "Other tags or classifications may be more top-down, suggested by publishers who are hoping to create a new market niche or segment."
She cited New Adult as an example of a genre that publishers have adopted, but she said that it's "broader than a microgenre."
Microgenres That Only Label a Tiny Amount of Books
According to The Microgenre, one advantage of grouping texts into a narrower, more focused microgenre is that lesser-known works that, on their own, have received little attention or interest become important and illuminating "cultural artifacts." This means that certain recurring themes and tropes that are typically hidden in a genre are made more visible by the specificity of a microgenre.
The authors use the 18th-century French libertine genre as an example. This genre includes a wide range of texts, from the "witty innuendos" of French novelist Claude Prosper Jolyot de Crébillon to the "graphic pornography" of French philosopher Marquis de Sade. They mention that there exists a tiny collection of 13 novels of the 18th century French libertine genre. "These novels gave a unique voice to authors and readers critiquing a social and political system that was on its deathbed," the book reads.
Discoverability is also an obvious advantage to this. Microgenres are easy marketing for books with specific or esoteric themes. According to The Microgenre, the identification of highly specific categories helps in bringing to light similarities, the role of imitation, and the role of genres as marketing categories. Driscoll, meanwhile, said that microgenres have an impact on book retail because they are part of the long tail — small numbers of sales of a variety of books. "A microgenre might help a book gain a foothold before it snowballs and finds more readers," she said. "Microgenres also alert the whole industry to some of the trends and interests that might gain more widespread popularity in the future."
Another benefit is complexity. "The loss of a microgenre comes a loss of nuance," according to The Microgenre. It's important to understand that some readers have very specific expectations of a book, and deviating from the norm may "dash readerly expectations."
On the other hand, having a microgenre can be a double-edged sword. While it can be beneficial in many ways, it also has drawbacks.
The first is expectation. Because it's known that the book is bound by a very specific genre, it may become formulaic and no longer exciting. Readers would probably already know what would happen, and it would be challenging for the author to spin something fresh and new while abiding by the microgenre's rules.
Another issue is that there is no room for flexibility. A book that is contained within a microgenre must adhere to its rules, and if it deviates slightly, readers may be disappointed. Authors need to find balance by bringing something new to the table while giving what the reader wants, and that's a lot of work to accomplish.
Who Benefits from Microgenres?
From a consumer and publisher standpoint, microgenres benefit readers with specific tastes. Microgenres let them find books with a specific story, narrative arc, certain characters, etc. For instance, if they want to find a book about small-town mysteries or extraterrestrial romances, it would be easy to find them if shelves are labeled with microgenres in a bookstore.
Authors benefit from microgenres as well. They enable them to target specific readers, and it's a surefire way for them to stand out from the crowd who write books with no specific genre. It's also an excellent way for them to become known in their respective microgenres.
Microgenres are also beneficial to libraries, bookstores, and online stores. It would make it easier to find books if they were better organized, saving time and energy for otherwise time-consuming excavation of piles and piles of books.
---
Microgenres trace their history all the way back to the '80s. But they became prominent in the 21st century in which various forms of digital publishing became prevalent. As specific genres, they could help readers find books with defined and specific plots.
Throughout the years, genres and sub-genres, though not as specific as microgenres, have been springing up from just about everywhere. And here are more of them, from postpartum horror to foodie romance.