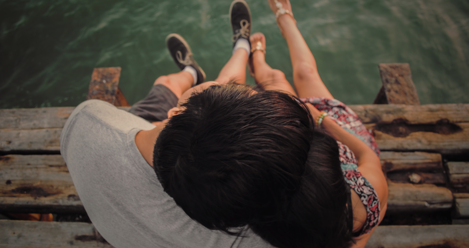 Fiction
Favorite Friends-to-Lovers Romances
This content contains affiliate links. When you buy through these links, we may earn an affiliate commission.
I have several weaknesses in life: golden retriever puppies, chocolate, One Direction (no, they are NOT broken up), and friends-to-lovers romances.
Yes, it's an overused trope. Yes, it's horribly cliche. And no, I don't care. Books that have besties falling in love usually include more things I like, including painful unrequited love, a pesky triangle, and a slow burn relaysh. Pardon me while I bawl my eyes out.
There's something so special to me about an innocent relationship that blooms into something neither of the two parties can fight anymore. And it's not even that I want it to happen to me, because I have no desire for any of my elementary school friends to become my husband. (Sorry.) For some reason, these friends-to-lovers romances have always melted my heart. I rooted for Ron and Hermione from the get go. I'm pretty sure I was the only Dawson and Joey fan that existed by the end of the show. And when my mom broke the news to me that Clark marries Lois Lane and not Lana Lang, I actually cried.
[T.Swift voice] DON'T YOU SEEEEE YOU BELONG WITH MEEEEEEE?
Do you also want to be destroyed? Oh, do I have some rec's for friends to lovers romances for you…
The Song of Achilles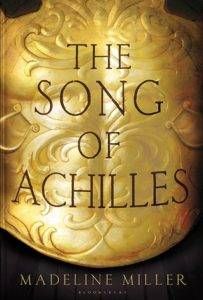 by Madeline Miller
If you read Greek mythology in school, chances are you already know the story of Achilles and Patroclus. The nature of their relationship has been debated throughout history, and this is Miller's version. As a young prince, Patroclus is exiled from his homeland and goes to live and train with Achilles and Chiron, a centaur. When the Trojan War begins, Achilles joins the fight and Patroclus follows, unable to leave his friend.
Kate Cry-O-Meter: Watching Dear Evan Hansen for the first time without reading the premise beforehand.
Blurred Lines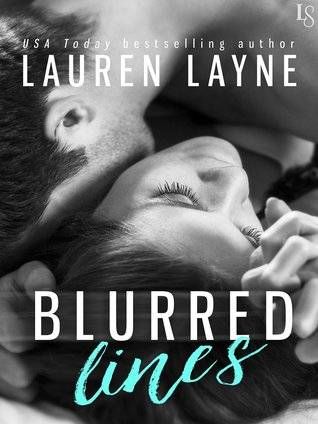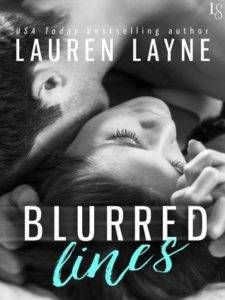 by Lauren Layne
Parker Blanton and Ben Olsen met freshman year of college and have been best friends ever since. Six years later, the two are still besties and live together in Portland. Parker's long-term relationship ends and she decides to try out Ben's casual style of dating. With him. They agree that if it gets too much for either of them, they'll call it off…but things happen. And it's beautiful.
Kate Ugly-Cry-O-Meter: When Shadow shows up at the end of Homeward Bound.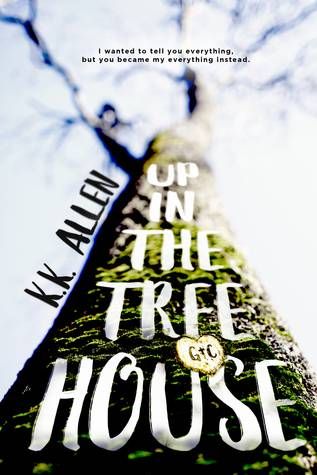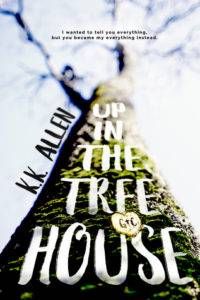 Up in the Treehouse by K.K. Allen
Chloe and twin brothers, Gavin and Devon, are neighbors. They have a mutually shared treehouse in which they spend most of their free time. As they grow older, the three friends begin to see each other in a different light… In a surprise move, Chloe begins dating bad-boy Devon, over the Jim Halpert-esque, Gavin–with whom she always had a stronger connection. Then, there's a tragedy (of course), and it tears the friends apart. And then after college, Chloe comes back to town.
Kate Ugly-Cry-O-Meter: When the toys think they're heading toward their death in the incinerator in Toy Story 3 and they stop fighting and hold hands.
Lucas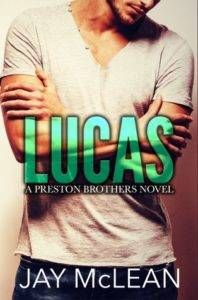 by Jay McLean
Lucas Preston and Lois "Laney" (like Lois Lane, get it?) Sanders meet at age 11 and quickly become best friends. Laney has harbored a crush on Lucas for a while, but he's had his fair share of girlfriends and as a pseudo-mother figure to his five younger brothers, she doesn't want to rock the boat. But, the boat does rock…literally and metaphorically. If you've read McLean's "More Than" series, Lucas is the oldest younger brother of Lucy.
Kate Ugly-Cry-O-Meter: When Saroo's biological and adoptive mothers meet at the end of Lion.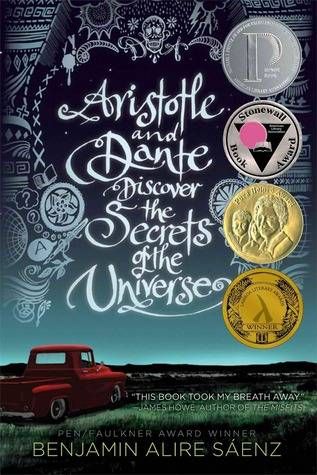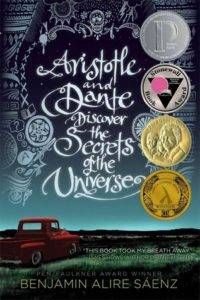 Aristotle and Dante Discover the Secrets of the Universe by Benjamin Alire Saenz
Aristotle "Ari" Mendoza and Dante Quintana meet by chance and against all odds become close friends. On the surface, the two are total opposites, Dante is outspoken and confident, while Ari is quieter and suffers from anxiety and depressive tendencies—but it makes their relationship work. Warning, this is an EXTREMELY slow burn, but when it happens you'll have literal hearts in your eyes.
Kate Cry-O-Meter: Rachel every week on The Bachelorette.
What are your favorite friends-to-lovers romances? Find all of our romance coverage here.
Save
Save