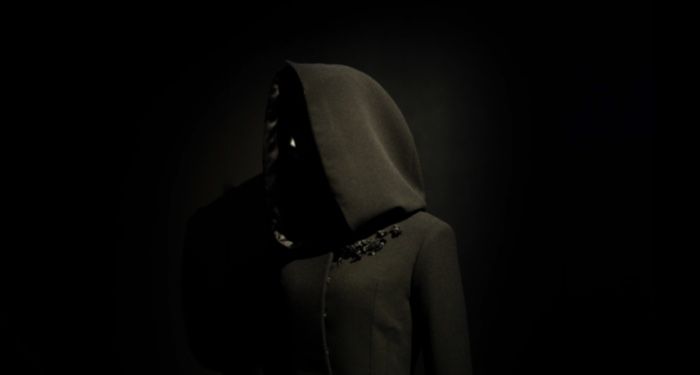 This content contains affiliate links. When you buy through these links, we may earn an affiliate commission.
This post was originally published in our mystery/thriller newsletter, Unusual Suspects. Sign up for it here to get mystery news, reviews, deals, and more!
Hi mystery fans! I have three could-not-be-more-different-from-each-other great reads for you this week: an awesome, super reluctant spy thriller; Friday Night Lights but with murder and horror; a smart cat-and-mouse serial killer novel.
East of Hounslow (Jay Qasim #1) by Khurrum Rahman
You may remember me already shouting about this great thriller back when I read it — before it was out in the U.S. Well, now it's officially out here in paperback, audiobook (great narrator!), and ebook! It's smart and fun and follows the most reluctant spy ever! Seriously, he's practically blackmailed by MI5 into working for them.
Javid "Jay" Qasim is a young man who really has nothing figured out but is at that age where he thinks he does. He lives with his mum in West London, sells pot, and just bought himself his favorite thing ever: a BMW. He thinks everything is great, until MI5 realizes they need him, a young Pakistani Muslim, to infiltrate an extremist group to report information about what the group is planning. You know how people in action/thrillers always seem thrilled to become spies? Jay is the complete opposite of that and wants nothing to do with this, or politics, or whatever is going on in the world. He's happy doing his own thing, thank you very much. Except he's gotten himself into trouble with his dealer and lost his BMW, and MI5 uses this to their advantage. And so in Jay goes, pretending to be a radical jihadist…
This is equally a coming-of-age story about a young man forced to make difficult decisions, and a page-turning thriller that you don't want to miss! (TW mass shootings, terrorist attacks/child deaths/past attempted suicides mentioned)
Imagine if Friday Night Lights was gay in a homophobic town, had murder, horror, and a dash of Stranger Things. Yes, awesome. This also has, hands down, one of the most bananapants endings I've ever read. So if you're looking for a small-town murder mystery that married a horror novel, here you go!
Joel Whitley gets a weird message from his younger brother Dylan and returns home to the small town he couldn't have gotten away fast enough from. It's a football town, and Dylan is the star quarterback. And he's missing. Joel is very concerned, but no one else seems to be — at least not at first. Now Joel will not only have to figure out what happened to his brother and what is happening with the town, but also relive his trauma from growing up gay in a homophobic town and what led him to flee and not return until now.
We follow a slew of characters and things get big, and go really out there, but there's a lot of important questions here with a spotlight on a few things, which I'd love to dive into but you know mysteries and their secrets and spoilers…
(TW homophobia, slurs/talk of suicide, detail/brief mentions of domestic abuse case, detail/fat shaming/forced nude photos/statutory)
There is an essay in Lindy West's The Witches Are Coming (highly recommend) titled Ted Bundy Was Not Charming — Are You High? and this novel feels like the fictional equivalent to that. Which is to say mediocre white men who murder enough people to qualify as serial killers get grossly obsessed about and elevated as being more than mediocre awful white men by our problematic society's gross obsession with real life serial killers (and mediocre white men). Howard takes aim at this with this cat-and-mouse thriller that starts with a hell of a hook.
Eve Black was a little girl when she survived the night her family was murdered by a serial killer. No one knows this or who she is. Until now. She's written a book, which we read, along with the serial killer who is just now discovering who Eve is and that she's decided to come find him…
Alternating between reading Eve's chapters in her book and the now "retired" serial killer's reading of the book — including him going to her book signing! — we get front row seats to a cat-and-mouse game where Eve is determined to figure out his identity, and he'll stop at nothing to keep that from happening…If you like Irish and dual narrators go with the audiobook! (TW rape/domestic abuse/mentions suicide, detail)