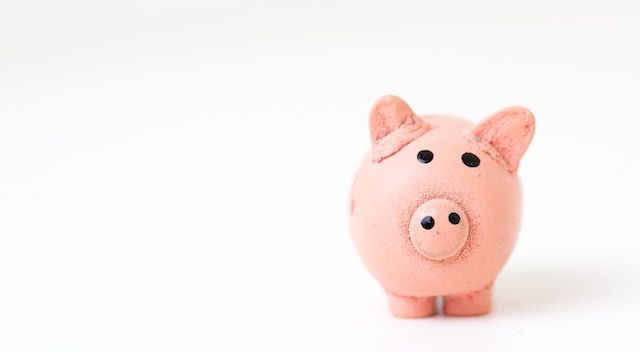 With the world being a difficult place for those of any marginalized background, one of the things those of us who are looking to do something can do is donate to those in need. Thousands of teachers each year ask for a little help with seeking supplies for their classrooms via Donors Choose; organizations that do work with at-risk communities like prison populations seek spare change to advocate for and bring literacy to those groups; and non-profits that provide necessary resources to empower women and people of color are always hoping for a few bucks to make their vital work possible.
Enter: Friday Fund Days.
Book Riot readers have helped fund hundreds of classrooms over the last few years, and we'll help bring funds to hundreds more. Each Friday, we'll highlight two classrooms or other literacy-focused, important projects in hopes you'll help them reach their goals to bring literature, advocacy, and education to others.
Even if you can't spare money, any social sharing you can offer to the projects each week absolutely helps: you never know who'll find it and have the means by which to make the project's fundraising goals reached. More, you'll bring awareness to the unmet needs in communities around the world, as well as right in your own back yard.
When all else feels hard or hopeless, remember that you can and do make a difference.
This Week's Projects
Help me give my students brand new books for guided and independent reading.
My Students
My students regularly deal with trauma in many forms: poverty, homelessness, hunger, abuse, imprisonment of family members, etc. Their young minds often find it difficult to concentrate on their studies for any length of time.
All of my students qualify for free and reduced-price lunch.
Often, school meals are the only food they eat in a day. Concentration and putting forth the energy needed for learning is difficult, although they are curious. My students crave new experiences and information.
My students like to experiment with different types of technology and media. I love watching them make connections in our ELA center activities.
My Project
Many of my students are non-readers or beginner readers. We work every day in Guided Reading groups and we also work to build stamina reading independently.
Whether they are reading the words or not, my kids feel like they have already read all of our beginner texts.
They know that good readers read more than once—and they do, too! However, at this point of the school year, we have read our texts many times. Some books have even been damaged in the process.
Brand new books will lure my students back into loving reading so that they can become the great readers they want to be.
Help me give my students high interest books in both English and Spanish.
My Students
The students in my seventh and eighth grade​ social studies classes are fascinated by history and current events. They are energetic, inquisitive, and thirsty for knowledge.
I teach at a Title I school in Philadelphia where 100 percent of our students receive free breakfast and lunch.
I teach a wide array of students from gifted to those on learning support. My students do not have the resources that they deserve and need in the classroom. They love reading, researching, and using various forms of technology that allow them to be immersed in the topics they are learning.
My Project
This project will give my students high interest books that will fuel their love of reading. The books chosen will introduce my students to new perspectives as well as help them find comfort in characters going through similar situations, which will help their emotional well being.
This project is important because students for years to come will have access to the books I have chosen.
My students will be able to find comfort and acceptance by reading books with characters going through the same things. This project will solve the problem of a lack of inclusive and culturally diverse books in our library. The project will also help the emotional well being of students, by giving them a way to connect and share what they are going through.
---
Whether you can donate a dollar, donate fifty dollars, or donate a share on social media, you make a difference!