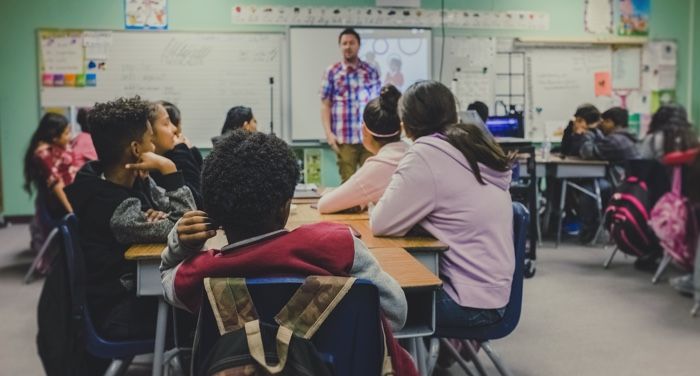 With the world being a difficult place for those of any marginalized background, one of the things those of us who are looking to do something can do is donate to those in need. Thousands of teachers each year ask for a little help with seeking supplies for their classrooms via Donors Choose; organizations that do work with at-risk communities like prison populations seek spare change to advocate for and bring literacy to those groups, and nonprofits that provide necessary resources to empower women and people of color are always hoping for a few bucks to make their vital work possible.
Enter: Friday Fund Days.
Book Riot readers have helped fund hundreds of classrooms over the last few years, and we'll help bring funds to hundreds more. Each Friday, we'll highlight two classrooms or other literacy-focused, important projects in hopes you'll help them reach their goals to bring literature, advocacy, and education to others.
Even if you can't spare money, any social sharing you can offer to the projects each week absolutely helps: you never know who'll find it and have the means by which to make the project's fundraising goals reached. More, you'll bring awareness to the unmet needs in communities around the world, as well as right in your own back yard.
When all else feels hard or hopeless, remember that you can and do make a difference.
THIS WEEK'S PROJECTS
Help me give my students some books to reading during independent reading time.
My Students
I teach forty-three migrant children at a Title I, Power 3, Renaissance, public elementary, Achievement school in a rural part of our county. Many of these students live in a local migrant camp.
My students are sweet, thoughtful, and hardworking, and they have an amazing understanding of the importance of education, all of which makes me very proud to be their teacher.
They attend school each and every day with: smiles on their faces, an eagerness to learn, and ready to grow as students.
My Project
I am a teacher who lives on a farm . One of the animals on our farm is a camel. The students love to read books about him.
The books: I Wonder Why Camels Have Humps: And Other Questions About Animals, Camels For Kids, How the Camel Got Its Hump, Camels (Elementary Explorers) are all text that will support their curiosity in the animal that I refer to as my "Big Baby".
The Diary of a Wimpy Kids are favorites among everyone. These books are sure to: improve overall reading abilities, enhance our classroom library, build vocabulary and improve stamina.
Help me give my students One Piece Box Set (manga) to read during Sustained Silent Reading.
My Students
I am a teacher at a high school. My students qualify as 90% low income and come from predominantly Hispanic and Latino backgrounds. They are incredibly dedicated and intelligent individuals. They are motivated to further their own learning, and they are determined to come to school every day to become global citizens. I have students that participate in extracurriculars such as cheerleading, video gaming, robotics club, printmaking, and music. They are driven to be successful and to give back to their communities. Sometimes we struggle with attendance when the seasons begin to change and they become overworked and overwhelmed with their school work and classes. Otherwise, these are some of the most wonderful individuals you will ever have a chance to meet.
My Project
Most students struggle to find the motivation to read. When they actually enjoy reading they begin to read more and ultimately become better readers. All of the books listed have been requested by my students. These books will be used during our sustained silent reading time.
My students read for the first seven minutes of class every day Monday – Friday.
I have a variety of reading levels in my classroom that range from 4th grade to a sophomore in college. The manga books help my students with their fluency and comprehension because they have pictures, yet still use advanced vocabulary.
My students have reported that they are starting to enjoy reading and want to continue with the series that they have started. Please help me to be able to continue providing these high interest mangas and novels to my students.
Whether you can donate a dollar, donate fifty dollars, or donate a share on social media, you make a difference!