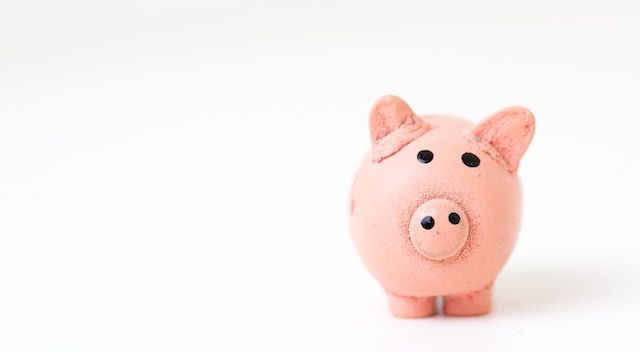 With the world being a difficult place for those of any marginalized background, one of the things those of us who are looking to do something can do is donate to those in need. Thousands of teachers each year ask for a little help with seeking supplies for their classrooms via Donors Choose; organizations that do work with at-risk communities like prison populations seek spare change to advocate for and bring literacy to those groups and nonprofits that provide necessary resources to empower women and people of color are always hoping for a few bucks to make their vital work possible.
Enter: Friday Fund Days.
Book Riot readers have helped fund hundreds of classrooms over the last few years, and we'll help bring funds to hundreds more. Each Friday, we'll highlight two classrooms or other literacy-focused, important projects in hopes you'll help them reach their goals to bring literature, advocacy, and education to others.
Even if you can't spare money, any social sharing you can offer to the projects each week absolutely helps: you never know who'll find it and have the means by which to make the project's fundraising goals reached. More, you'll bring awareness to the unmet needs in communities around the world, as well as right in your own back yard.
When all else feels hard or hopeless, remember that you can and do make a difference.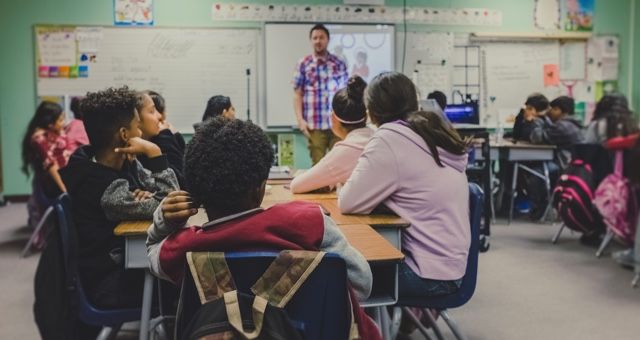 This Week's Projects
Help me give my students culturally responsive children's books in their classroom library.
My Students
I teach at a Title 1 school that has a large population of Latinx and Black students. In my class, we love to read and I try to have a variety of books on hand to spark their interests! I'm sure you remember that moment as a child when you found a book that you loved and how much it excited you. Maybe you liked how the character on the front cover looked like you or had a similar experience to you.
I want my students to see themselves in the books that they read so that they'll be inspired and encouraged to be lifelong learners.
My Project
My goal is to have a classroom library that reflects the diversity of my students. Students will be able to browse our classroom library and see many books that feature both fictional and real-life people that look like them! According to a study done by the Cooperative Children's Book Center at the University of Wisconsin, out of 3,200 children books published in 2013 just 93 were about Black people. That's a little less than 3%.
The power of self-recognition in books will inspire students to become lifelong readers and encourage them to dream big!
Students will be able to learn about their history and build a deeper understanding of their community. This inclusion will help students feel more comfortable and open to learning in the classroom. We will also be able to use these books all year as examples when looking closely at structures of a story or topics such as biographies, historical fiction, and etc.
Help me give my students Spanish Literacy centers. I need some books to help my students learn how to read.
My Students
I am a first grade teacher at a wonderful Title I school in the Washington Heights neighborhood in New York City. Ninety six percent of our students are eligible for free lunch, but this does not dampen the spirits of these motivated students. I have worked very hard to make our classroom a bright and happy environment, despite the struggles many of our children face every day.
In first grade, we engage the children in literacy centers that stimulate, enhance and challenge them to practice the literacy skills they need to be successful readers and writers
I have two groups of students, they are learning English and Spanish simultaneously. They all have different assets that make my classroom special. I love that they are willing to learn and they love to have fun while learning.
My students are special in many different ways, their different personalities make my classroom light up, they enjoy reading, writing and playing. They are excited to learn new things and to have new learning adventures.
My Project
First Grade is the grade where children learn about the reading and writing process. My students loves to read and write. I need to expose my students to new books that they can read and listen. I will be using this resources as literacy centers where students can explore different books. While I work with a group, six students can work at the listening center to strengthen their reading and listening skills in Spanish.
Having more books in the classroom will have a immense impact on my students and they will develop a bigger love for reading.
My first graders will be able to have more reading options. In addition my students will build the skill of literacy comprehension by reading more books.
These books will help my students to read. Please donate to this project.
I strongly believe that your help will provide my students with a life changing opportunity to have more books available to enhance the literacy skills they need to become better readers.
---
Whether you can donate a dollar, donate fifty dollars, or donate a share on social media, you make a difference!