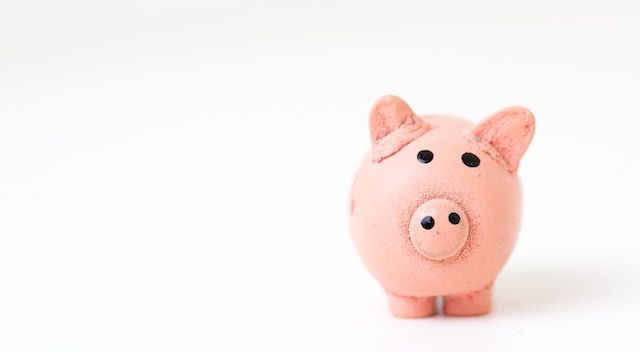 With the world being a difficult place for those of any marginalized background, one of the things those of us who are looking to do something can do is donate to those in need. Thousands of teachers each year ask for a little help with seeking supplies for their classrooms via Donors Choose; organizations that do work with at-risk communities like prison populations seek spare change to advocate for and bring literacy to those groups; and nonprofits that provide necessary resources to empower women and people of color are always hoping for a few bucks to make their vital work possible.
Enter: Friday Fund Days.
Book Riot readers have helped fund hundreds of classrooms over the last few years, and we'll help bring funds to hundreds more. Each Friday, we'll highlight two classrooms or other literacy-focused, important projects in hopes you'll help them reach their goals to bring literature, advocacy, and education to others.
Even if you can't spare money, any social sharing you can offer to the projects each week absolutely helps: you never know who'll find it and have the means by which to make the project's fundraising goals reached. More, you'll bring awareness to the unmet needs in communities around the world, as well as right in your own back yard.
When all else feels hard or hopeless, remember that you can and do make a difference.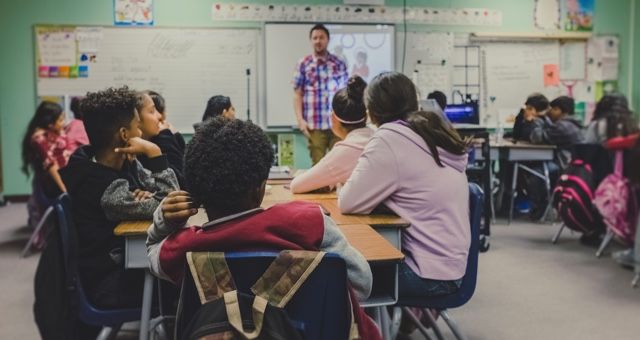 This Week's Projects
Help me give my students the experience of a lifetime as musical ambassadors to a community that has faced so much adversity, so they can share their passion for the arts with others!
My Students
My music department students are some of the most amazing individuals that I have ever encountered! My school is a college preparatory academic magnet high school. Although traditional academic areas are the main focus for most students there, a huge cross-section of the population is heavily involved in the arts as well. I fully believe that a large part of the students' scholastic success is based on their involvement in the arts, specifically music.
The music department is also extremely culturally diverse and provides a safe space where students forge life long friendships and foster their love of making music together.
They perform repertoire from a variety of styles, genres, and periods of music history. In turn, they discover new works that enlighten them, and they continue to bring joy to the school community.
My Project
Our High School is a place where students from the School District of Philadelphia go to reach for their dreams. This academic magnet school boasts one of the finest music departments in the city. Our students are not only bright but incredibly talented as well. These talents and passion for the arts need to be shared with the world! In turn, our students will gain a new perspective on what it is like to make the world a better place through music.
Puerto Rico is a community that is still healing from the ravages of Hurricane Maria, and it is our hope to help in that healing process by bringing joy and comfort to the people of San Juan through the splendors of music.
Our students will not only perform publicly but also engage in a side by side event with a local high school. They will participate in clinics at the San Juan conservatory of music. And they will also contribute through involvement with a community service event. This is the type of trip that will change a young person's life in so many ways!
Help me give my students items that will assist them with gross and fine motor skills during structured, indoor and outdoor play.
My Students
My students attend a low-income/high poverty school. This can make getting materials we need a challenge. I am looking for materials that can prepare them for skills needed to be successful in life.
My students view the world differently.
I teach a preschool class with students who are autistic. They are between the ages of 3-5 years old. The students are beginning to understand the world around them. They receive Occupational therapy services to assist them with fine motor skills (grasping small items, picking up items and placing them inside of containers, etc.). They also struggle with gross motor skills (balancing, rolling, throwing and kicking balls, etc.). Currently our play ground area does not have equipment so students can gain gross motor skills. Therefore we need play equipment we can use indoors and outdoors, so the students can work on their gross and fine motor skills.
My Project
These materials will assist my students with fine motor skills by teaching them how to play tossing games, bowling and improving hand/eye coordination. My students will learn gross motor skills such as, kicking balls into a goal, balancing on the balance beams, and jumping and balancing on a trampoline.
These materials will give my students a positive outlet for any extra energy, especially on days when we cannot go outside due to weather.
By using these materials my students will also learn how to share, take turns and interact with their peers, which is also a very important skills for all children but especially children with autism.
---
Whether you can donate a dollar, donate fifty dollars, or donate a share on social media, you make a difference!