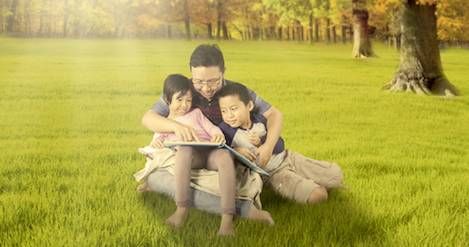 This content contains affiliate links. When you buy through these links, we may earn an affiliate commission.
Since my husband and male friends have recently started becoming fathers, I've found myself very interested in the relationship between men and their children. It's so fun to gift books to new parents, but many classic picture books cement traditional family roles that are no longer the given norm, and look nothing like the families I've encountered people carving out for themselves in real life. Children and their parents deserve to see themselves in the stories they read. I've rounded up some picture books about fathers that challenge toxic masculinity, mother-based childcare, and the idea that families have to live in the same house. These books, sweet without being saccharine, are perfect to celebrate Father's Day or any old story time with Dad.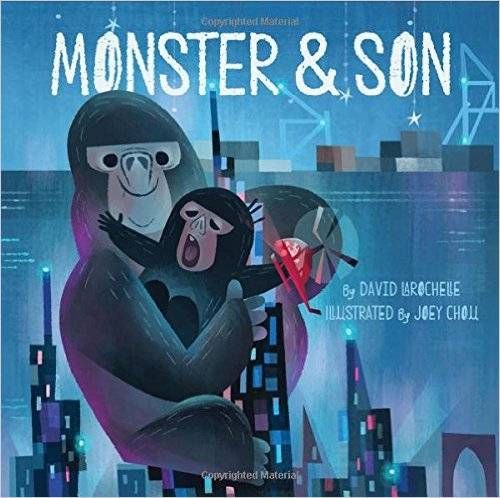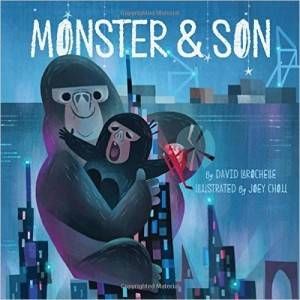 Monster and Son by David LaRochelle and Joey Chou
In this story, a father and son live out their perfect day together, but just when the platitudes are getting a little too much, vivid illustrations of famous scary creatures (from yetis to vampires) add an adorable edge. The art sells this one, and sparks a fun conversation about which father/son duo you'd most like to hang out with. Full disclosure- after reading this in the library, my sons picked this out for their Father's Day gift for their dad.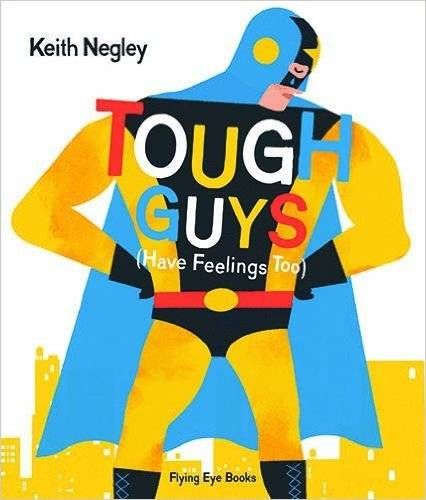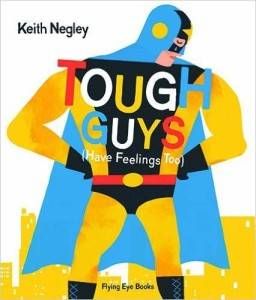 Tough Guys Have Feelings, Too by Keith Negley
Another picture book featuring striking art, this story introduces bikers, wrestlers, and race car drivers struggling with sad days and hurt feelings. Seeing typically testosterone-fueled characters with cartoon tears weeping across their faces can be powerful for kiddos, and leads to questions about why they might be sad and how they could fix their problems. The last page reveals a father and son in a toy-strewn room, cuddled up and reading together.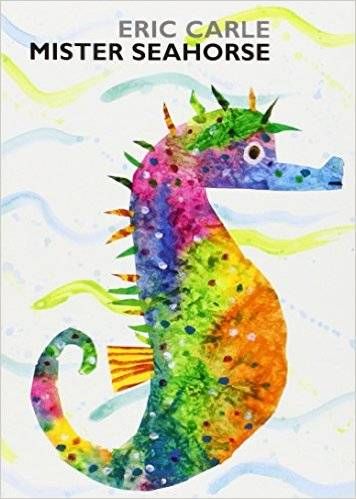 Mister Seahorse by Eric Carle
Eric Carle's more famous father-driven book is arguably Papa, Get The Moon For Me, but Mister Seahorse is a celebration of fathers from the ocean who have a considerably large role in caring for the offspring. A mix of science and family, this book is a cozy little read. Check out the board book for really cool design.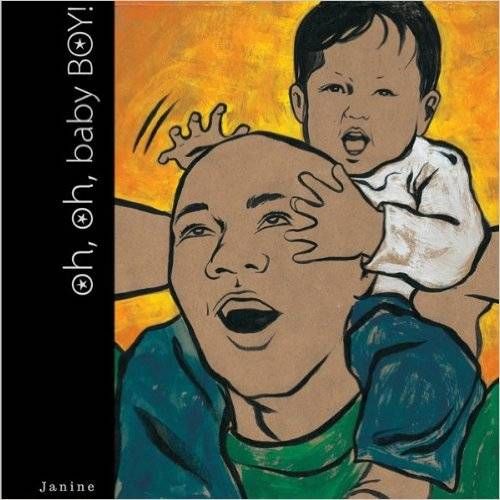 Oh, Oh Baby Boy! by Janine Macbeth
This story, marked by a peaceful rhythm and soothing illustrations, follows an infant boy and his father through a typical day. Where we're typically bombarded with images of mothers caring for (especially small) children, Oh, Oh Baby Boy! Is a refreshing break from that pattern. The story ends beautifully when the father reenters the story as the next generation emerges.
Thunder Boy Jr. by Sherman Alexie and Yuyi Morales
Thunder Boy, Jr. is frustrated with his name. Not only is it different, but it's the same as his dad's. The beauty of this story (beyond the breathtaking illustrations) is in the inner monologue of a son struggling to balance his overwhelming love for his dad against the annoyance of not having his own title. The last few pages shimmer with the triumph of the special relationship between a father and son who are going to do great things together.
I know there are titles I've missed, so please, give me your recommendations! Who is your favorite picture book dad?