This content contains affiliate links. When you buy through these links, we may earn an affiliate commission.
HARDCOVER RELEASES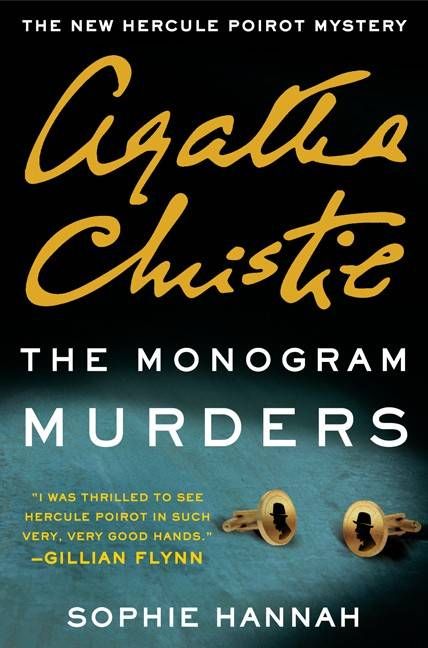 The Monogram Murders: The New Hercule Poirot by Sophie Hannah, Agatha Christie (William Morrow)
The bestselling novelist of all time. The world's most famous detective. The literary event of the year—an all-new mystery featuring Agatha Christie's legendary hero Hercule Poirot.
Neverhome by Laird Hunt (Little, Brown and Company)
An extraordinary novel about a woman who disguises herself as a man and goes off to fight in the Civil War.

She calls herself Ash, but that's not her real name. She is a farmer's faithful wife, but she has left her husband to don the uniform of a Union soldier in the Civil War. NEVERHOME tells the harrowing story of Ash Thompson during the battle for the South. Through bloodshed and hysteria and heartbreak, she becomes a hero, a folk legend, a madwoman and a traitor to the American cause.

Laird Hunt's dazzling new novel throws a light on the adventurous women who chose to fight instead of stay behind. It is also a mystery story: why did Ash leave and her husband stay? Why can she not return? What will she have to go through to make it back home?

In gorgeous prose, Hunt's rebellious young heroine fights her way through history, and back home to her husband, and finally into our hearts.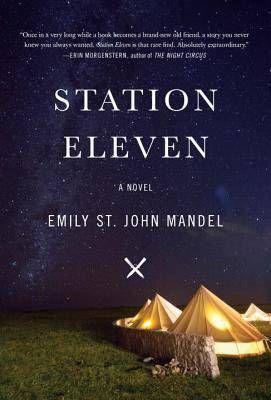 Station Eleven by Emily St. John Mandel (Knopf)
One snowy night Arthur Leander, a famous actor, has a heart attack onstage during a production of King Lear. Jeevan Chaudhary, a paparazzo-turned-EMT, is in the audience and leaps to his aid. A child actress named Kirsten Raymonde watches in horror as Jeevan performs CPR, pumping Arthur's chest as the curtain drops, but Arthur is dead. That same night, as Jeevan walks home from the theater, a terrible flu begins to spread. Hospitals are flooded and Jeevan and his brother barricade themselves inside an apartment, watching out the window as cars clog the highways, gunshots ring out, and life disintegrates around them.

Fifteen years later, Kirsten is an actress with the Traveling Symphony. Together, this small troupe moves between the settlements of an altered world, performing Shakespeare and music for scattered communities of survivors. Written on their caravan, and tattooed on Kirsten's arm is a line from Star Trek: "Because survival is insufficient." But when they arrive in St. Deborah by the Water, they encounter a violent prophet who digs graves for anyone who dares to leave.

Spanning decades, moving back and forth in time, and vividly depicting life before and after the pandemic, this suspenseful, elegiac novel is rife with beauty. As Arthur falls in and out of love, as Jeevan watches the newscasters say their final good-byes, and as Kirsten finds herself caught in the crosshairs of the prophet, we see the strange twists of fate that connect them all. A novel of art, memory, and ambition, Station Eleven tells a story about the relationships that sustain us, the ephemeral nature of fame, and the beauty of the world as we know it.
The Children Act by Ian McEwan (Nan A. Talese)
Fiona Maye is a leading High Court judge who presides over cases in the family court. She is renowned for her fierce intelligence, exactitude, and sensitivity. But her professional success belies private sorrow and domestic strife. There is the lingering regret of her childlessness, and now her marriage of thirty years is in crisis.

At the same time, she is called on to try an urgent case: Adam, a beautiful seventeen-year-old boy, is refusing for religious reasons the medical treatment that could save his life, and his devout parents echo his wishes. Time is running out. Should the secular court overrule sincerely expressed faith? In the course of reaching a decision, Fiona visits Adam in the hospital—an encounter that stirs long-buried feelings in her and powerful new emotions in the boy. Her judgment has momentous consequences for them both.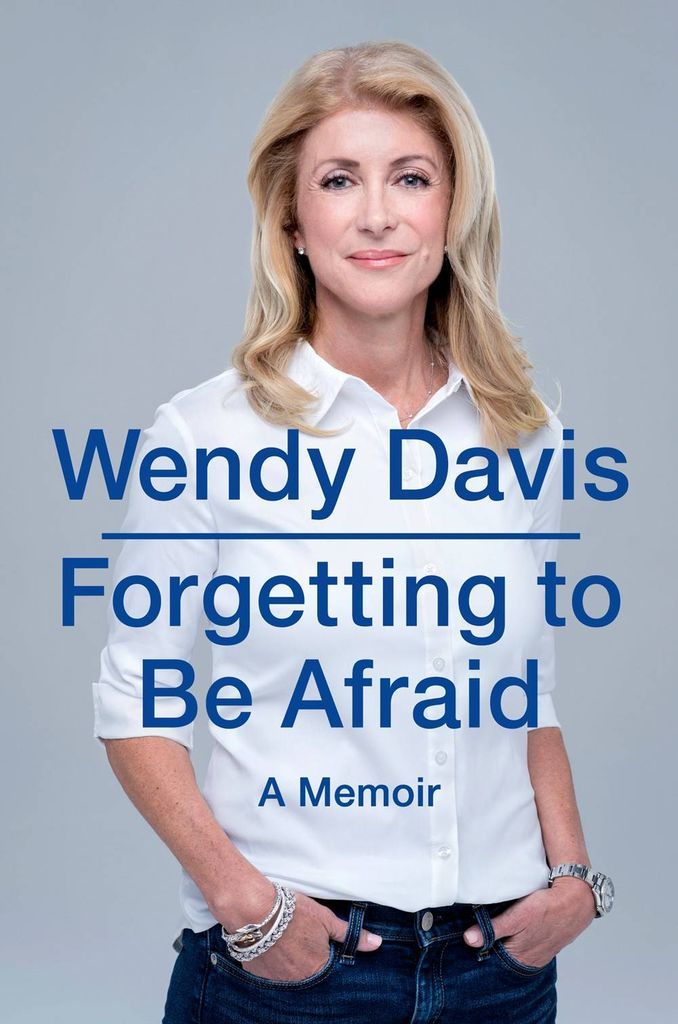 Forgetting To Be Afraid by Wendy Davis (Blue Rider Press)
On the 26th of June, 2013, Texas state senator Wendy Davis became an overnight political sensation and a hero to womens' rights supporters across the country. Davis stood and spoke on the floor of the state legislature for nearly eleven hours to run out the clock on a sweeping bill that aimed to close all but five abortion clinics in Texas. During that time, she wasn't allowed to eat, drink, sit, use the bathroom, speak off-topic, or lean against any furniture. When it was over, President Obama tweeted support to his 40 million Twitter followers, and Wendy Davis was suddenly a household name.

But Davis's personal story is as compelling, if not more so, than her public theatrics. Raised by a single mother with a ninth-grade education, Davis began working after school at age fourteen to help support her mom and three siblings. By nineteen, she had been married and filed for divorce while living with her baby daughter in a trailer park, a single mother trying to hold down two jobs. After putting herself through Texas Christian University and making it to Harvard Law School, then serving for nine years on the Fort Worth city council, Davis set her sights on the Texas state senate—and in 2008 defeated a longtime GOP incumbent in a race widely considered one of the biggest recent upsets in Texas politics.

Now, Davis is making a serious run to become the first Democratic governor of Texas in nearly two decades. With her singular narrative and tremendously exciting political future, this is bound to be the political memoir of the year.
PAPERBACK RELEASES
People I Want To Punch in the Throat by Jen Mann (Ballantine Books)
Jen Mann is known for her hilarious rants and funny observations on everything from parenting to gift giving to celebrity behavior to politics to her wide-spread dissertation on Elves on Shelves. Nothing is sacred and Jen does not pull punches. She just says what everyone else is thinking. This is an ideal collection for anyone who has ever (secretly) coveted a minivan, chafed at being invited to another Stella & Dot party, or been cited by the Home Owners Association for having their grass an inch too long. Think Erma Bombeck with F-bombs.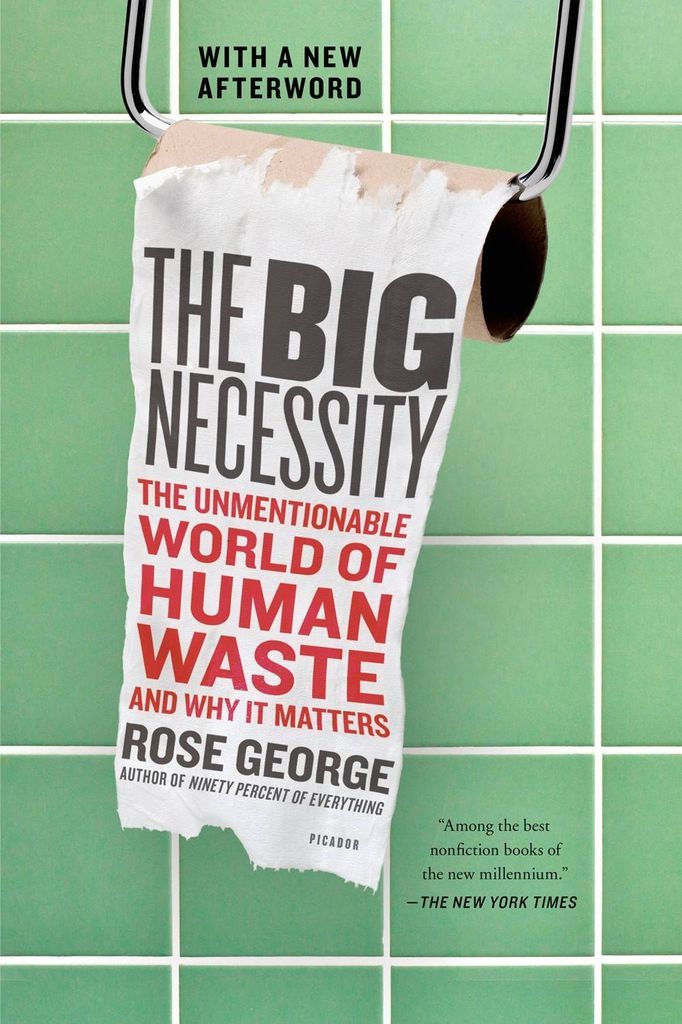 The Big Necessity by Rose George (Picador)
Acclaimed as "extraordinary" (The New York Times) and "a classic" (Los Angeles Times), The Big Necessity is on its way to removing the taboo on bodily waste—something common to all and as natural as breathing. We prefer not to talk about it, but we should—even those of us who take care of our business in pristine, sanitary conditions. Disease spread by waste kills more people worldwide every year than any other single cause of death. Even in America, nearly two million people have no access to an indoor toilet. Yet the subject remains unmentionable.

Moving from the underground sewers of Paris, London, and New York (an infrastructure disaster waiting to happen) to an Indian slum where ten toilets are shared by 60,000 people, The Big Necessity breaks the silence, revealing everything that matters about how people do—and don't—deal with their own waste. With razor-sharp wit and crusading urgency, mixing levity with gravity, Rose George has turned the subject we like to avoid into a cause with the most serious of consequences.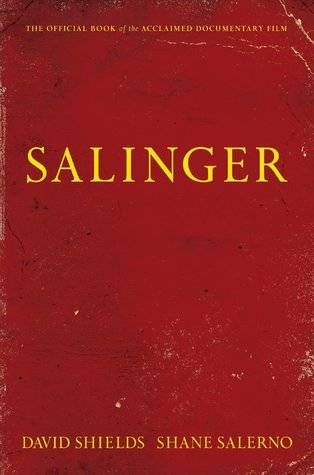 Salinger by David Shields and Shane Salerno (Simon & Schuster)
In nine years of work on Salinger, and especially in the years since the author's death, David Shields and Shane Salerno interviewed more than 200 people on five continents, many of whom had previously refused to go on the record about their relationship with Salinger. This oral biography offers direct eyewitness accounts from Salinger's World War II brothers-in-arms, his family members, his close friends, his lovers, his classmates, his neighbors, his editors, his publishers, his New Yorker colleagues, and people with whom he had relationships that were secret even to his own family. Their intimate recollections are supported by more that 175 photos (many never seen before), diaries, legal records, and private documents that are woven throughout; in addition, appearing here for the first time, are Salinger's "lost letters"—ranging from the 1940s to 2008, revealing his intimate views on love, literature, fame, religion, war, and death, and providing a raw and revelatory self-portrait.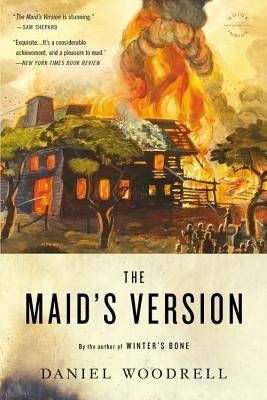 The Maid's Version by Daniel Woodrell (Back Bay Books)
Alma DeGeer Dunahew, the mother of three young boys, works as the maid for a prominent family in West Table, Missouri. Her husband is mostly absent, and, in 1929, her scandalous, beloved younger sister is one of the 42 killed in an explosion at the local dance hall. Who is to blame? Mobsters from St. Louis? The embittered local gypsies? The preacher who railed against the loose morals of the waltzing couples? Or could it have been a colossal accident?

Alma thinks she knows the answer–and that its roots lie in a dangerous love affair. Her dogged pursuit of justice makes her an outcast and causes a long-standing rift with her own son. By telling her story to her grandson, Alma finally gains some solace–and peace for her sister. He is advised to "Tell it. Go on and tell it"–tell the story of his family's struggles, suspicions, secrets, and triumphs.
____________________
Can we interest you in a bookish t-shirt that not-so-subtly displays your love of reading? Can be yours for less than $20, shipping included. Get it here.