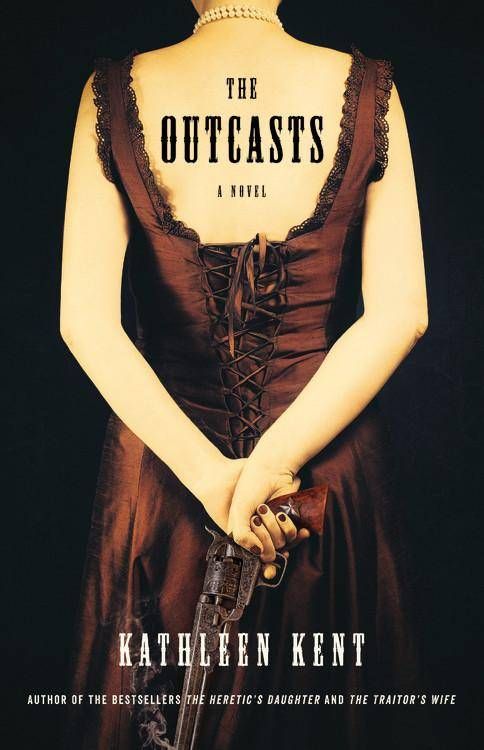 HARDBACK RELEASES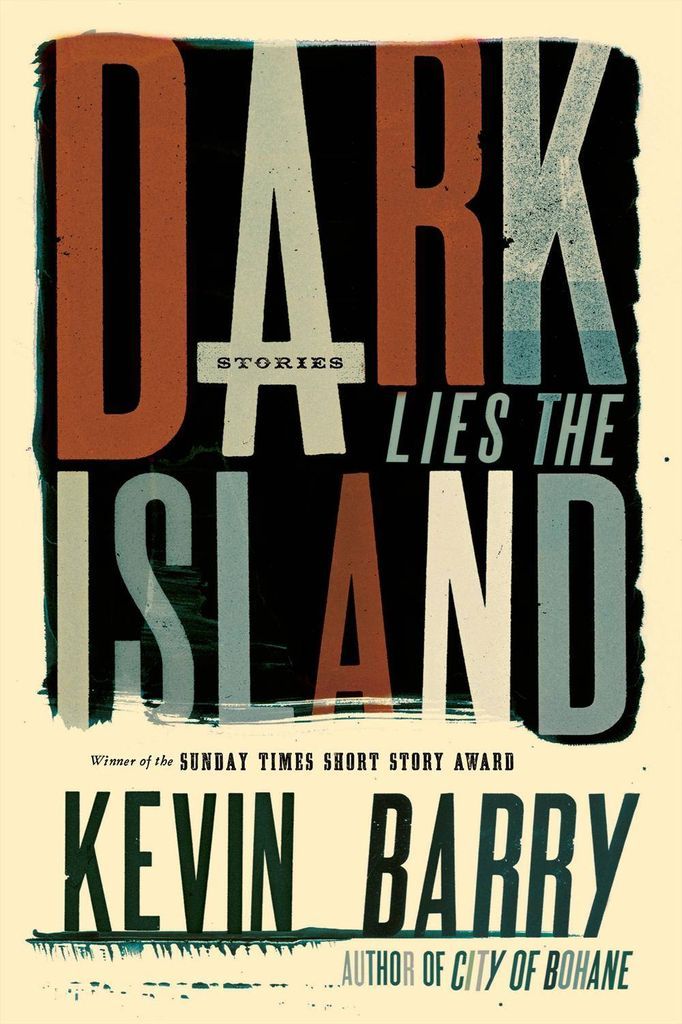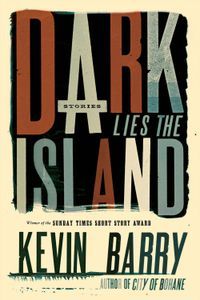 Dark Lies the Island by Kevin Barry (Graywolf)
Dark Lies the Island is a wickedly funny and hugely original collection of stories about misspent love and crimes gone horribly wrong. In the Sunday Times Short Story Award–winning "Beer Trip to Llandudno," a pack of middle-aged ale fanatics seeking the perfect pint find more than they bargained for. A pair of sinister old ladies prowl the countryside for a child to make their own. And a poet looking for inner calm buys an ancient inn on the west coast of Ireland but finds instead rancorous locals and catastrophic floodwaters.
Kevin Barry's dazzling language, razor-sharp ear for the vernacular, and keen eye for the tragedies and comedies of daily life invest these tales with a startling vitality. Dark Lies the Island was short-listed for the Frank O'Connor International Short Story Award, and as one of the most acclaimed collections in Europe in many years, it heralds the arrival of a new master of the short story.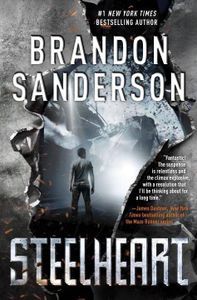 Steelheart by Brandon Sanderson (Delacorte Press)
Ten years ago, Calamity came. It was a burst in the sky that gave ordinary men and women extraordinary powers. The awed public started calling them Epics. But Epics are no friend of man. With incredible gifts came the desire to rule. And to rule man you must crush his will.
Nobody fights the Epics…nobody but the Reckoners. A shadowy group of ordinary humans, they spend their lives studying Epics, finding their weaknesses, and then assassinating them. And David wants in. He wants Steelheart-the Epic who is said to be invincible. The Epic who killed David's father. For years, like the Reckoners, David's been studying, and planning-and he has something they need. Not an object, but an experience.
He's seen Steelheart bleed. And he wants revenge.
Cartwheel by Jennifer DuBois (Random House)
When Lily Hayes arrives in Buenos Aires for her semester abroad, she is enchanted by everything she encounters: the colorful surroundings, the street food, the elusive guy next door. Her studious roommate Katy is a bit of a bore, but Lily didn't come to Argentina to hang out with other Americans. Five weeks later, Katy is found brutally murdered in their shared home, and Lily is the prime suspect. But who is Lily Hayes? It depends on who's asking. As the case takes shape-revealing deceptions, secrets, and suspicious DNA-Lily appears alternately sinister and guileless through the eyes of those around her. With mordant wit and keen emotional insight, Cartwheel offers a prismatic investigation of the ways we decide what to see-and to believe-in each other and ourselves.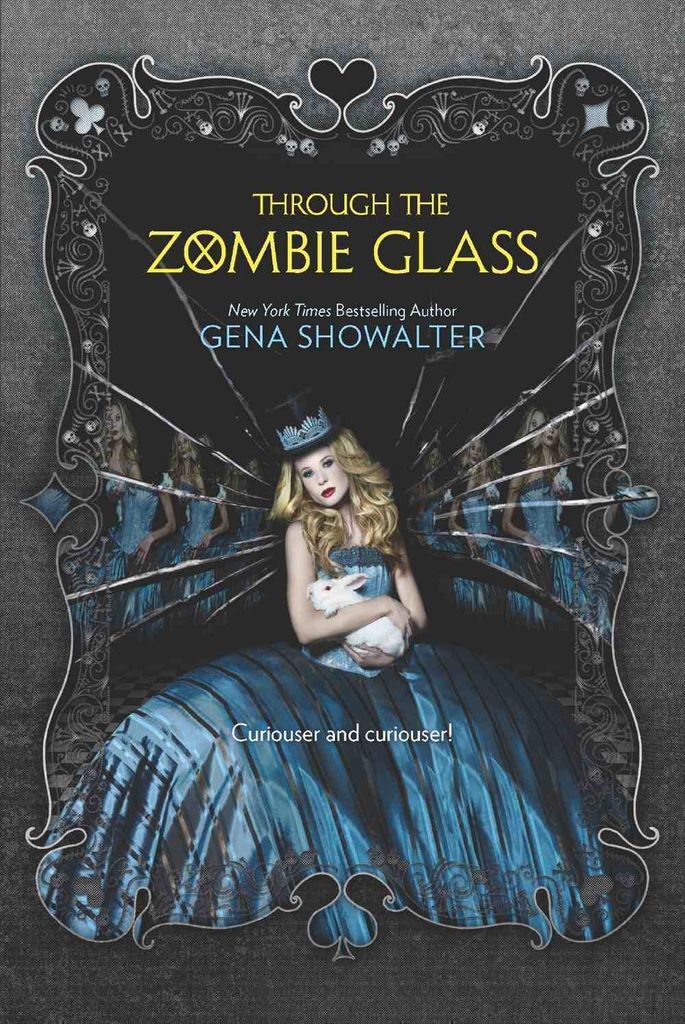 Through the Zombie Glass by Gena Showalter (Harlequin Teen)
Alice Bell has lost so much. Family. Friends. A home. She thought she had nothing else to give. She was wrong.
After a new zombie attack, strange things begin to happen to her. Mirrors come to life, and the whispers of the dead assault her ears. But the worst? A terrible darkness blooms inside her, urging her to do very wicked things.
She's never needed her team of zombie slayers more, but ultra bad-boy Cole Holland, the leader and her boyfriend, suddenly withdraws from her…from everyone. Now, with her best friend Kat at her side, Ali must kill the zombies, uncover Cole's secret and learn to fight the darkness.
But the clock is ticking…and if she fails at a single task, they're all doomed.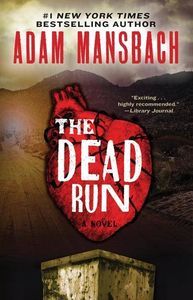 The Dead Run by Adam Mansbach (Harper Voyager)
On both sides of the Mexican-American border, girls are going missing and bodies are beginning to surface, a deadly epidemic of crime that plunges a small-town police chief into a monster of an investigation he's unequipped to handle. Sherry Nichols is one of those disappeared girls. Miraculously, she's managed to escape. As the young woman soon discovers, freeing herself was the easy part. Lost and alone, she's got to make it through the desert. Alive.
In a Mexican jail, an injustly-imprisoned man named Galvan is offered a devil's bargain. Freedom and the beloved daughter from whom he is estranged if he successfully carries a sinister package across the border in twenty-four hours. But there are more than coyotes (human and animal) roaming the desert in seach of prey. An ancient evil has returned, and now everyone must face their deepest terrors.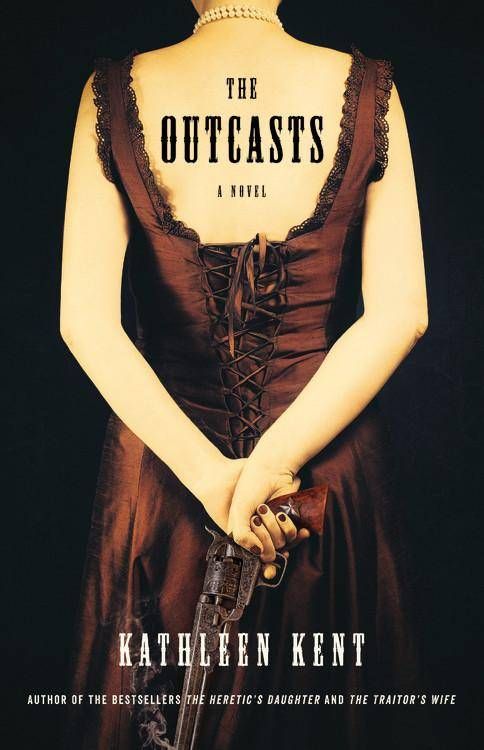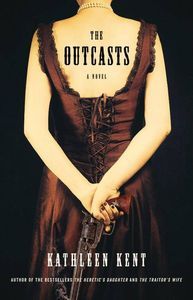 The Outcasts by Kathleen Kent (Little, Brown and Company)
It's the 19th century on the Gulf Coast, a time of opportunity and lawlessness. After escaping the Texas brothel where she'd been a virtual prisoner, Lucinda Carter heads for Middle Bayou to meet her lover, who has a plan to make them both rich, chasing rumors of a pirate's buried treasure.
Meanwhile Nate Cannon, a young Texas policeman with a pure heart and a strong sense of justice, is on the hunt for a ruthless killer named McGill who has claimed the lives of men, women, and even children across the frontier. Who–if anyone–will survive when their paths finally cross?
As Lucinda and Nate's stories converge, guns are drawn, debts are paid, and Kathleen Kent delivers an unforgettable portrait of a woman who will stop at nothing to make a new life for herself.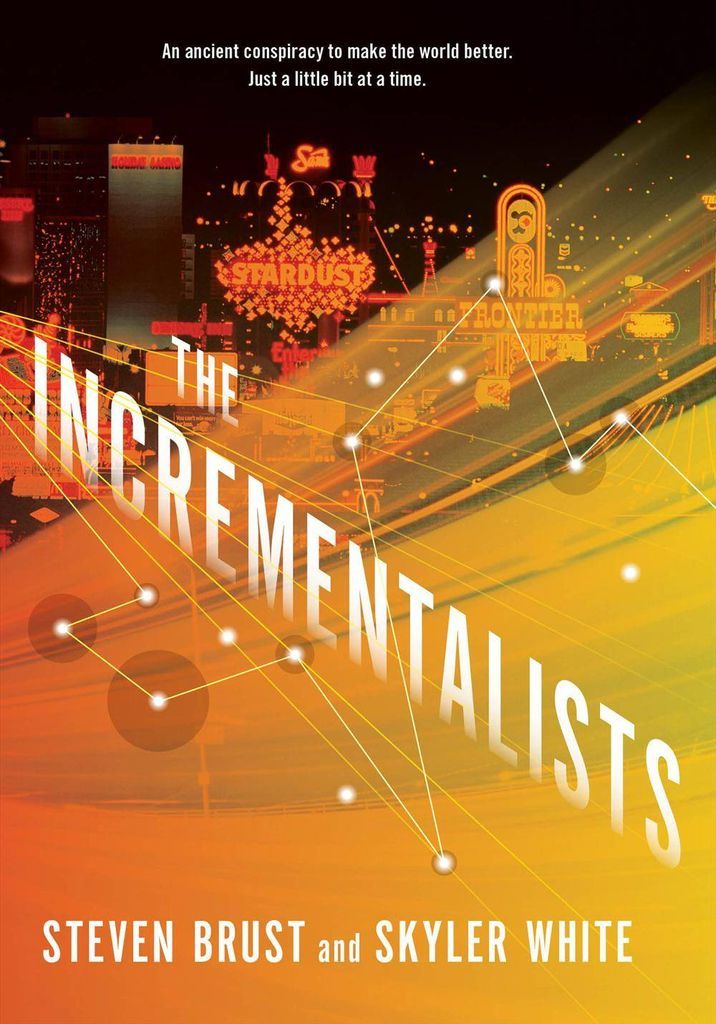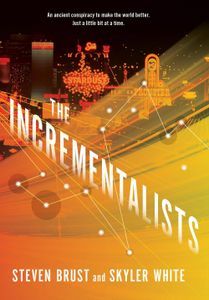 The Incrementalists by Steven Brust and Skyler White (Tor Books)
The Incrementalists—a secret society of two hundred people with an unbroken lineage reaching back forty thousand years. They cheat death, share lives and memories, and communicate with one another across nations, races, and time. They have an epic history, an almost magical memory, and a very modest mission: to make the world better, just a little bit at a time. Their ongoing argument about how to do this is older than most of their individual memories.
Phil, whose personality has stayed stable through more incarnations than anyone else's, has loved Celeste—and argued with her—for most of the last four hundred years. But now Celeste, recently dead, embittered, and very unstable, has changed the rules—not incrementally, and not for the better. Now the heart of the group must gather in Las Vegas to save the Incrementalists, and maybe the world.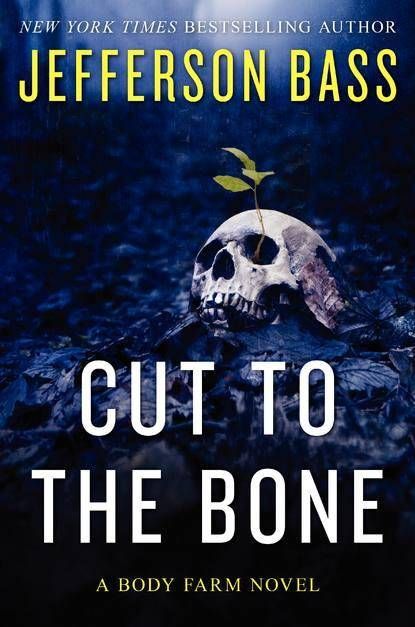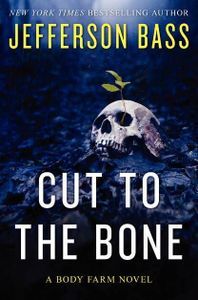 Cut to the Bone by Jefferson Bass (William Morrow)
In the summer of 1992, Arkansas Governor Bill Clinton and Tennessee Senator Albert Gore begin their long-shot campaign to win the White House. In the sweltering hills of Knoxville at the University of Tennessee, Dr. Bill Brockton, the bright, ambitious young head of the Anthropology Department, launches an unusual-some would call it macabre-research facility, unlike any other in existence. Brockton is determined to revolutionize the study of forensics to help law enforcement better solve crime. But his plans are derailed by a chilling murder that leaves the scientist reeling from a sense of déjà vu. Followed by another. And then another: bodies that bear eerie resemblances to cases from Brockton's past.
The police chalk up the first corpse to coincidence. But as the body count rises, the victims' fatal injuries grow more and more distinctive-a spiral of death that holds dark implications for Brockton himself. If the killer isn't found quickly, the death toll could be staggering. And the list of victims could include Brockton . . . and everyone he holds dear.
PAPERBACK RELEASES
The Round House by Louise Erdrich (Harper Perennial)
One Sunday in the spring of 1988, a woman living on a reservation in North Dakota is attacked. The details of the crime are slow to surface as Geraldine Coutts is traumatized and reluctant to relive or reveal what happened, either to the police or to her husband, Bazil, and thirteen-year-old son, Joe. In one day, Joe's life is irrevocably transformed. He tries to heal his mother, but she will not leave her bed and slips into an abyss of solitude. Increasingly alone, Joe finds himself thrust prematurely into an adult world for which he is ill prepared. While his father, who is a tribal judge, endeavors to wrest justice from a situation that defies his efforts, Joe becomes frustrated with the official investigation and sets out with his trusted friends, Cappy, Zack, and Angus, to get some answers of his own. Their quest takes them first to the Round House, a sacred space and place of worship for the Ojibwe. And this is only the beginning.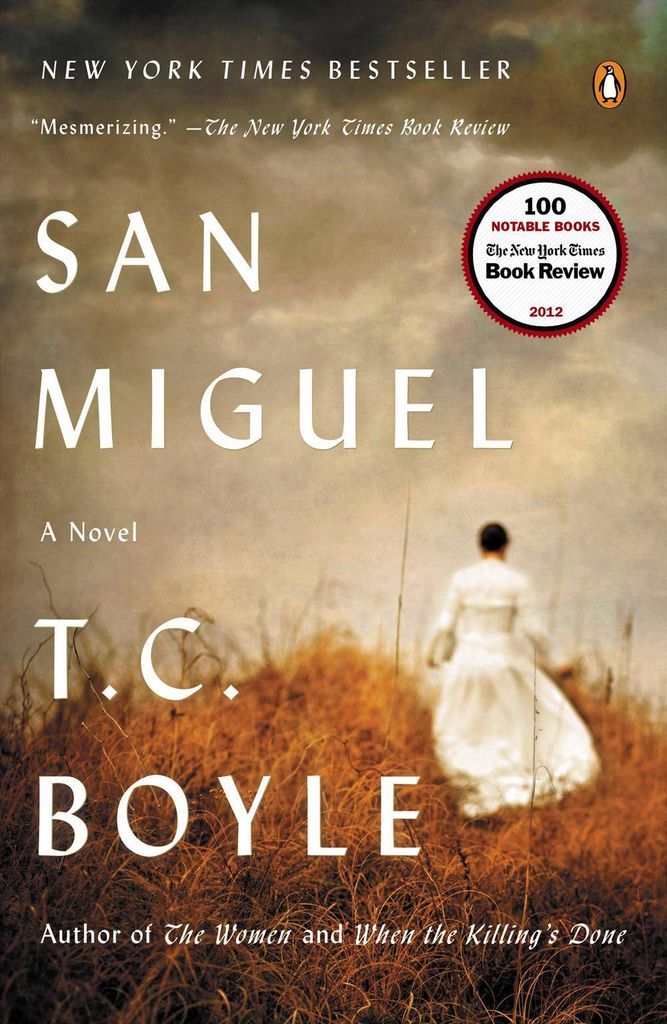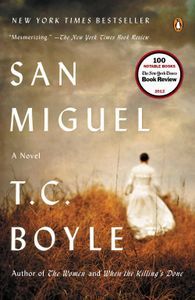 San Miguel by T.C. Boyle (Penguin Books)
Hot on the heels of When the Killing's Done, the latest tale from iconic novelist T.C. Boyle has wowed critics everywhere with its lushly described landscape, rich period detail, and its three intrepid and sympathetic female characters.
Just off the coast of Southern California, two families—one in the 1880s and one in the 1930s—come to desolate, windswept San Miguel Island in search of self-reliance, freedom, and a new start in their lives. Both Marantha Waters and Elise Lester strive to help their war veteran husbands pursue their dreams but must themselves grapple with the more nebulous hardships of raising a family in brutal isolation. Boyle "skillfully captures that tension-filled quietude" (The New Times Book Review) in this lyrical, intimate, and unforgettable novel.
Mr. Penumbra's 24-Hour Bookstore by Robin Sloan (Picador)
The Great Recession has shuffled Clay Jannon away from life as a San Francisco Web-design drone and into the aisles of Mr. Penumbra's 24-Hour Bookstore. But after a few days on the job, Clay discovers that the store is more curious than either its name or its gnomic owner might suggest. The customers are few and never seem to buy anything; instead, they "check out" obscure volumes from strange corners of the store. Clay concludes the store must be a front for something larger and engineers a complex analysis of the clientele's behavior with the help of his variously talented friends. But when they bring their findings to Mr. Penumbra, they discover the bookstore's secrets extend far beyond its walls.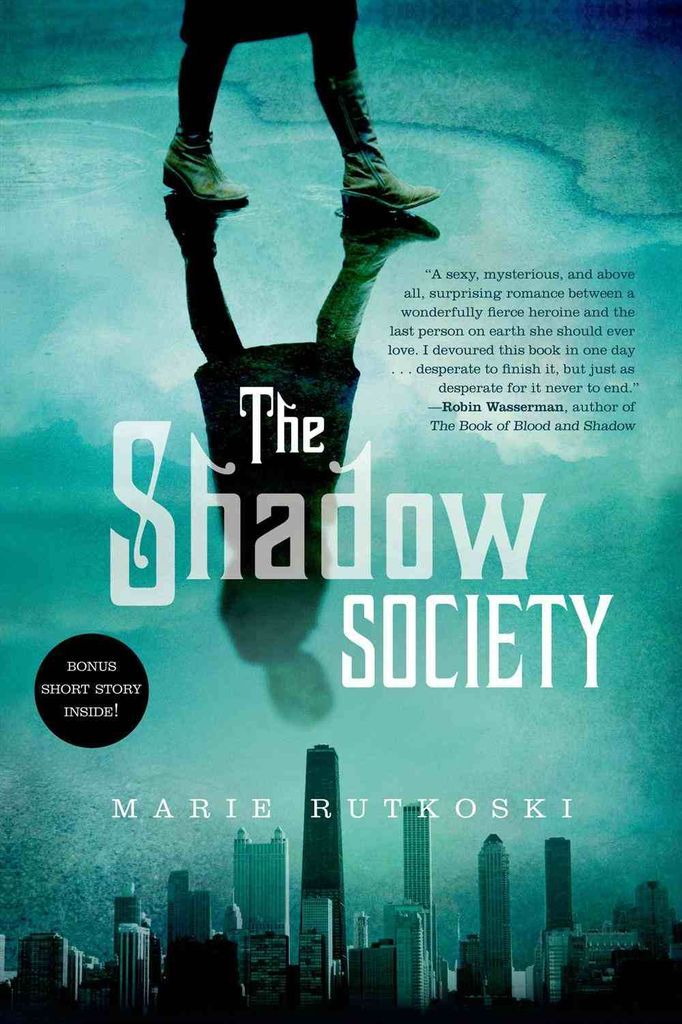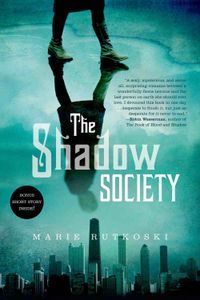 The Shadow Society by Marie Rutkoski (Square Fish)
Darcy Jones doesn't remember anything before the day she was abandoned as a child outside a Chicago firehouse. She has never really belonged anywhere—but she couldn't have guessed that she comes from an alternate world where the Great Chicago Fire didn't happen and deadly creatures called Shades terrorize the human population.
Memories begin to haunt Darcy when a new boy arrives at her high school, and he makes her feel both desire and desired in a way she hadn't thought possible. But Conn's interest in her is confusing. It doesn't line up with the way he first looked at her. As if she were his enemy.
When Conn betrays Darcy, she realizes that she can't rely on anything—not herself, not the laws of nature, and certainly not him. Darcy decides to infiltrate the Shadow Society and uncover the Shades' latest terrorist plot. What she finds out will change her world forever . . .
Mrs. Lincoln's Dressmaker by Jennifer Chiaverini (Plume)
In a life that spanned nearly a century and witnessed some of the most momentous events in American history, Elizabeth Hobbs Keckley was born a slave. A gifted seamstress, she earned her freedom by the skill of her needle, and won the friendship of First Lady Mary Todd Lincoln by her devotion. A sweeping historical novel, Mrs. Lincoln's Dressmaker illuminates the extraordinary relationship the two women shared, beginning in the hallowed halls of the White House during the trials of the Civil War and enduring almost, but not quite, to the end of Mrs. Lincoln's days.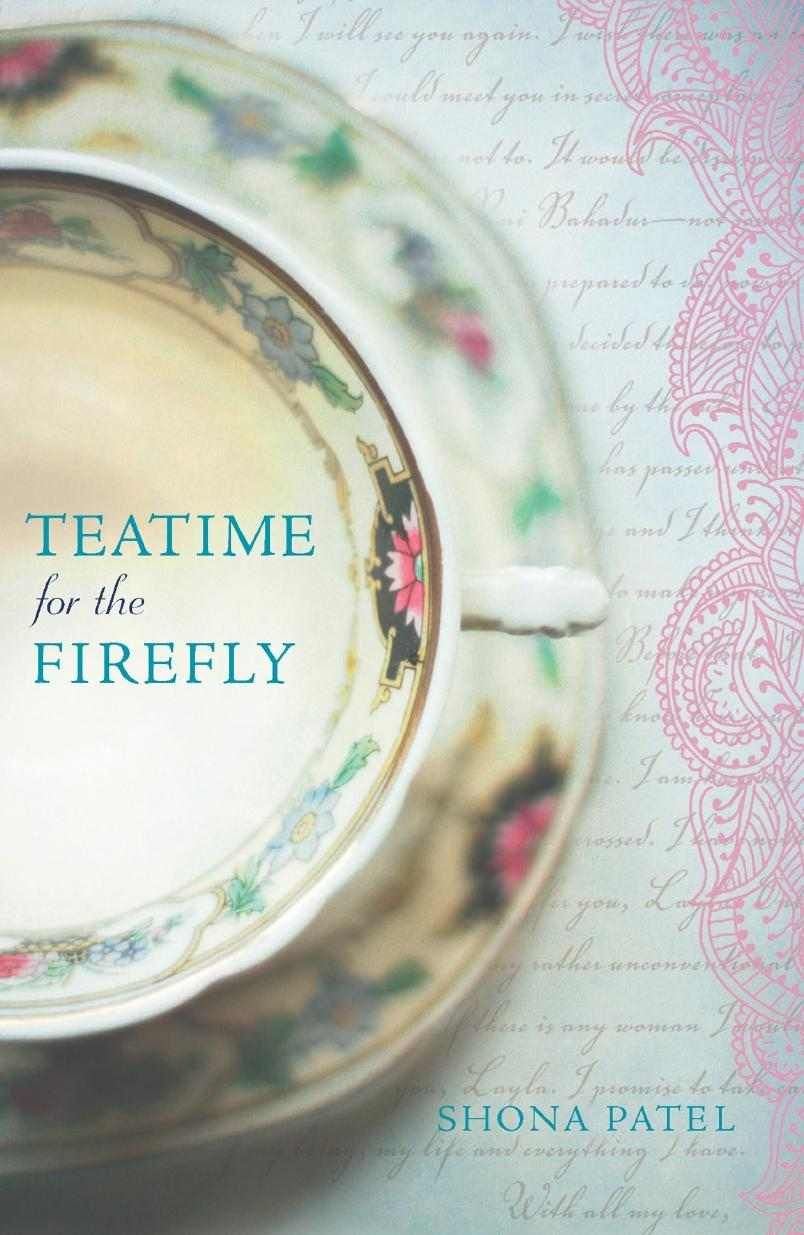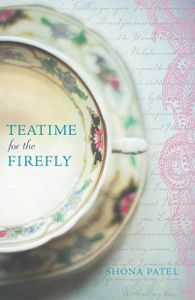 Teatime for the Firefly by Shona Patel (Harlequin MIRA)
Layla Roy has defied the fates. Despite being born under an inauspicious horoscope, she is raised to be educated and independent by her eccentric grandfather, Dadamoshai. And, by cleverly manipulating the hand fortune has dealt her, she has even found love with Manik Deb—a man betrothed to another. All were minor miracles in India that spring of 1943, when young women's lives were predetermined—if not by the stars, then by centuries of family tradition and social order. Layla's life as a newly married woman takes her away from home and into the jungles of Assam, where the world's finest tea thrives on plantations run by native labor and British efficiency. Fascinated by this culture of whiskey-soaked expats who seem fazed by neither earthquakes nor man-eating leopards, she struggles to find her place among the prickly English wives with whom she is expected to socialize, and the peculiar servants she now finds under her charge. But navigating the tea-garden set will hardly be her biggest challenge. Layla's remote home is not safe from the powerful changes sweeping India on the heels of the Second World War.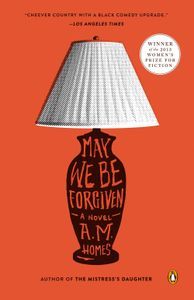 May We Be Forgiven by A.M. Homes (Penguin Books)
In this vivid, transfixing new novel, A. M. Homes presents a darkly comic look at twenty-first-century domestic life and the possibility of personal transformation. Harold Silver has spent a lifetime watching his more successful younger brother, George, acquire a covetable wife, two kids, and a beautiful home in the suburbs of New York City. When George's murderous temper results in a shocking act of violence, both men are hurled into entirely new lives. May We Be Forgiven digs deeply into the near biblical intensity of fraternal relationships, our need to make sense of things, and our craving for connection. It is an unnerving tale of unexpected intimacies and of how one deeply fractured family might begin to put itself back together.
_____________________________
Sign up for our newsletter to have the best of Book Riot delivered straight to your inbox every week. No spam. We promise.
To keep up with Book Riot on a daily basis, follow us on Twitter, like us on Facebook, and subscribe to the Book Riot podcast in iTunes or via RSS. So much bookish goodness–all day, every day.