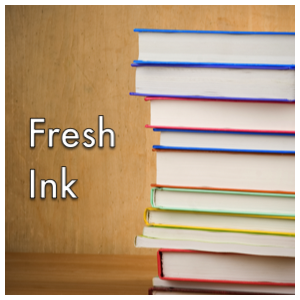 This content contains affiliate links. When you buy through these links, we may earn an affiliate commission.
HARDCOVER RELEASES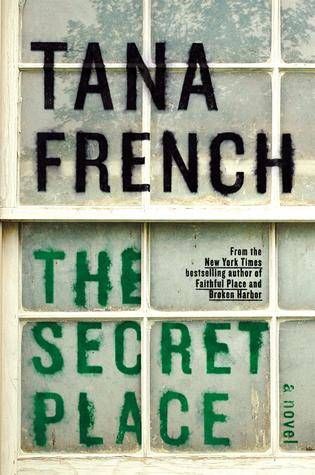 The Secret Place by Tana French (Viking Adult)
The photo on the card shows a boy who was found murdered, a year ago, on the grounds of a girls' boarding school in the leafy suburbs of Dublin. The caption saysI KNOW WHO KILLED HIM.

Detective Stephen Moran has been waiting for his chance to get a foot in the door of Dublin's Murder Squad—and one morning, sixteen-year-old Holly Mackey brings him this photo. "The Secret Place," a board where the girls at St. Kilda's School can pin up their secrets anonymously, is normally a mishmash of gossip and covert cruelty, but today someone has used it to reignite the stalled investigation into the murder of handsome, popular Chris Harper. Stephen joins forces with the abrasive Detective Antoinette Conway to find out who and why.

But everything they discover leads them back to Holly's close-knit group of friends and their fierce enemies, a rival clique—and to the tangled web of relationships
that bound all the girls to Chris Harper. Every step in their direction turns up the pressure. Antoinette Conway is already suspicious of Stephen's links to the Mackey family. St. Kilda's will go a long way to keep murder outside their walls. Holly's father, Detective Frank Mackey, is circling, ready to pounce if any of the new evidence points toward his daughter. And the private underworld of teenage girls can be more mysterious and more dangerous than either of the detectives imagined.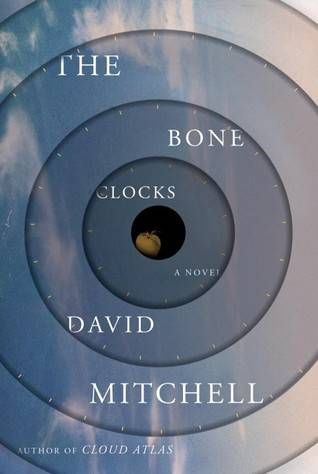 The Bone Clocks by David Mitchell (Random House)
The first novel in four years from David Mitchell, and his most Cloud Atlas-y novel since the global phenom Cloud Atlas, which will celebrate its 10th anniversary in 2014.

A vast, intricate novel that weaves six narratives and spans from 1984 to the 2030s about a secret war between a cult of soul-decanters and the small group of vigilantes who try to take them down. An up-all-night story that fluently mixes the supernatural, sci-fi, horror, social satire, and hearbreaking realism and will elevate David to an even higher level of success.
Destined For Doon by Carey Corp, Lorie Langdon (Blink)
The second book in the popular new Doon YA series that takes on a classic story, Brigadoon, and spins it in a new way to give readers a fresh, modern experience.
In this sequel to Doon, Kenna Reid realizes she made a horrible mistake-choosing to follow her dreams of Broadway instead of staying in the enchanted land of Doon. Worse, she's received proof she and Duncan are meant to be, along with torturous visions of the prince she left behind. So when Duncan shows up and informs Kenna that Doon needs her, she doesn't need to think twice. But even if Kenna can save the enchanted kingdom, her happily ever after may still be in peril.
The Barter by Siobhan Adcock (Dutton Adult)
The Barter is a ghost story and a love story, a riveting emotional tale that also explores motherhood and work and feminism. Set in Texas, in present day, and at the turn of the twentieth century, the novel follows two young mothers at the turning point of their lives.
Bridget has given up her career as an attorney to raise her daughter, joining a cadre of stay-at-home mothers seeking fulfillment in a quiet suburb. But for Bridget, some crucial part of the exchange is absent: Something she loves and needs. And now a terrifying presence has entered her home; only nobody but Bridget can feel it.
On a farm in 1902, a young city bride takes a farmer husband. The marriage bed will become both crucible and anvil as Rebecca first allows, then negates, the powerful erotic connection between them. She turns her back on John to give all her love to their child. Much will occur in this cold house, none of it good.
As Siobhan Adcock crosscuts these stories with mounting tension, each woman arrives at a terrible ordeal of her own making, tinged with love and fear and dread. What will they sacrifice to save their families—and themselves? Readers will slow down to enjoy the gorgeous language, then speed up to see what happens next in a plot that thrums with the weight of decision—and its explosive consequences.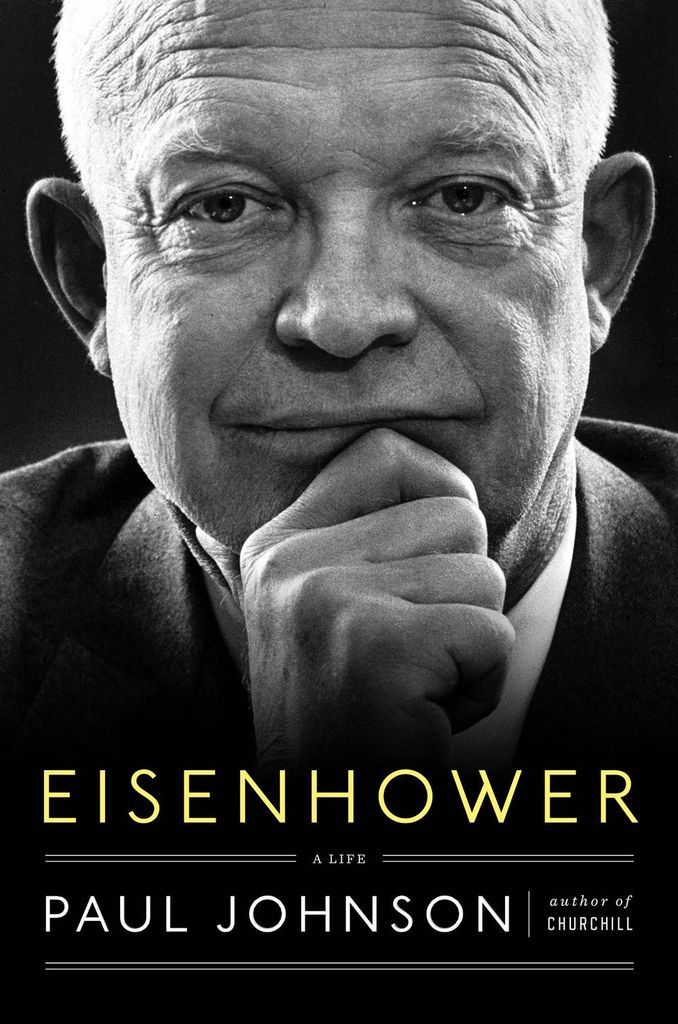 Eisenhower: A Life by Paul Johnson (Viking Adult)
In the rousing style he's famous for, celebrated historian Paul Johnson offers a fascinating biography of Dwight D. Eisenhower, focusing particularly on his years as a five-star general and his two terms as president of the United States.
Johnson chronicles Ike's modest childhood in Kansas, his college years at West Point, and his rapid ascent through the military ranks, culminating in his appointment as supreme commander of the Allied Forces in Europe during World War II. Johnson then paints a rich portrait of Ike's presidency, exploring his volatile relationship with Vice President Nixon, his abhorrence of isolationism, and his position on the cold war, McCarthyism, and the civil rights movement.
Many elements of Eisenhower's presidency speak to American politics today, including his ability to balance the budget, his skill in managing an oppositional Congress,
and his warnings about the militaryindustrial complex. This brief yet comprehensive portrait will appeal to biography lovers as well as to enthusiasts of presidential history and military history alike.
PAPERBACK RELEASES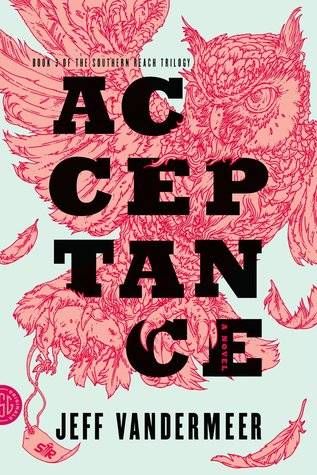 Acceptance by Jeff VanderMeer (FSG Originals)
The final installment of Jeff VanderMeer's Southern Reach Trilogy
It is winter in Area X. A new team embarks across the border on a mission to find a member of a previous expedition who may have been left behind. As they press deeper into the unknown—navigating new terrain and new challenges—the threat to the outside world becomes more daunting. In Acceptance, the last installment of Jeff VanderMeer's Southern Reach Trilogy, the mysteries of Area X may have been solved, but their consequences and implications are no less profound—or terrifying.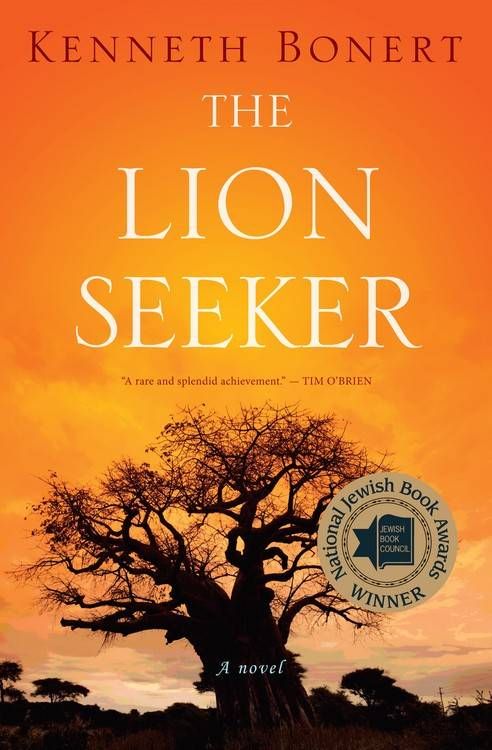 The Lion Seeker by Kenneth Bonert (Mariner Books)
A powerful family saga, The Lion Seeker is a thrilling ride through the life of Isaac Helger, from redheaded hooligan on the streets of Johannesburg to striving young man on the make. Growing up in the shadow of World War II, Isaac is caught between his mother's urgent ambition to bring her sisters to safety out of the old world and his own desire for the freedoms of the new. But soon his mother's carefully guarded secret takes them to the diamond mines, where mysteries are unveiled in the desert rocks and Isaac begins to learn the bittersweet reality of success bought at truly any cost.
In Real Life by Nev Schulman (Grand Central Publishing)
Nev Schulman is the host of the wildly popular TV series Catfish which investigates online relationships to determine whether they are based on truth or fiction (spoiler: it's almost always fiction).

Nev has become the Dr. Drew of online relationships for millenials. His clout in this area springs from his own experience with a deceptive online romance, about which he made a critically acclaimed 2010 documentary (also called Catfish). In that film Nev coined the term "catfish" to refer to someone who creates a false online persona to reel someone into a romantic relationship. The meme spread rapidly.

Now Nev takes his investigation to the page, providing readers with an essential roadmap to better connect their digital personas with their true selves. Woven throughout with Nev's personal stories, this book explores relationships in the era of social media.
Drivel by Julia Scott (Perigee Trade)
A collection of wordy, overwrought, insipid writing by America's most beloved authors and artists. The writing in this book is so bad, it deserves its own taxonomy of suckitude.
Gillian Flynn, Mary Roach, Dave Eggers, Rick Moody, Chuck Palahniuk, Amy Tan, A.J. Jacobs, Daniel Clowes, Jeff Greenwald, Po Bronson…the list goes on. They all sucked once, and they all have the guts to share some of their crappiest early work in Drivel: an uplifting bit of voyeurism, based on the sold-out "Regreturature" stage shows in San Francisco, and brought to you by Litquake and the San Francisco Writers' Grotto.
Within these pages you'll find abstruse and esoteric poetry (bad); incoherent and illogical short stories (worse); bumfuzzling proto-journalism (shameful); and pretentious, overwrought journal entries (we'll not speak of this again).
Thanks to these courageous but foolhardy writers, the world now knows the real meaning of a work-in-progress.
Paddle Your Own Canoe by Nick Offerman (NAL Trade)
The poignant, opinionated, and hilarious memoir by the break-out star of Parks and Recreation.
When it comes to growing a robust mustache, masticating red meat, building a chair, or wooing a woman, who better to educate you than the always charming, always manly Nick Offerman, best known as Parks and Recreation's Ron Swanson? Combining his trademark comic voice and very real expertise in carpentry, Paddle Your Own Canoe features tales from Offerman's childhood (born, literally, in the middle of an Illinois cornfield) to his theater days in Chicago to the, frankly, magnificent seduction of his wife, Megan Mullally. Offerman also shares his hard-bitten battle strategies in the arenas of manliness, love, styles, and religion, and invaluable advice on getting the utmost pleasure out of woodworking, assorted meats, outdoor recreations, and other palatable entrees.
____________________
Expand your literary horizons with New Books!, a weekly newsletter spotlighting 3-5 exciting new releases, hand-picked by our very own Liberty Hardy. Sign up now!