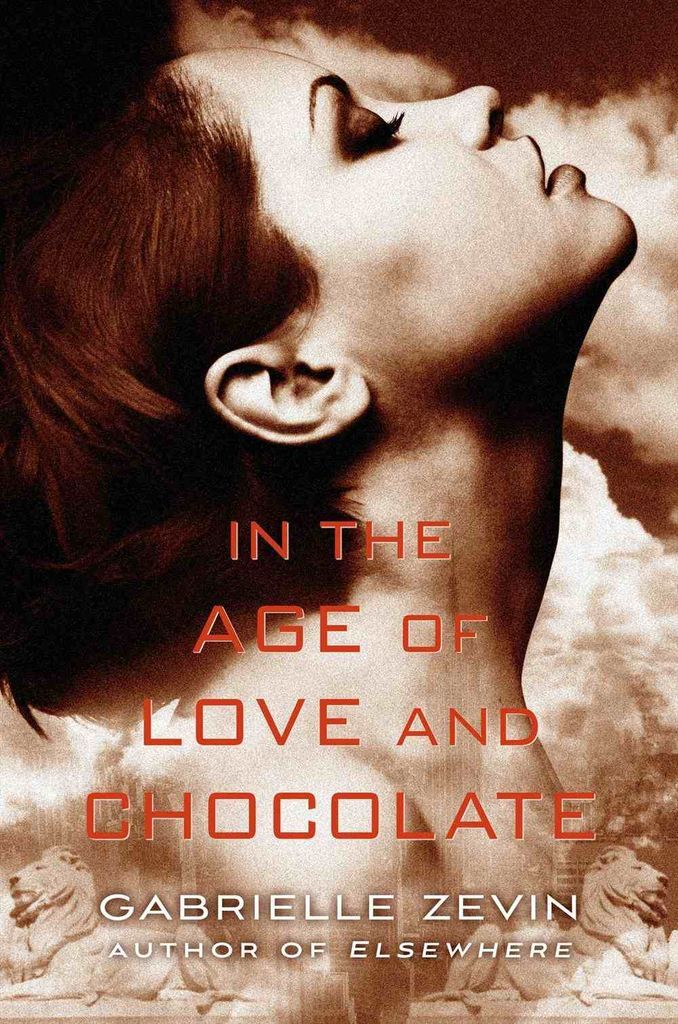 HARDCOVER RELEASES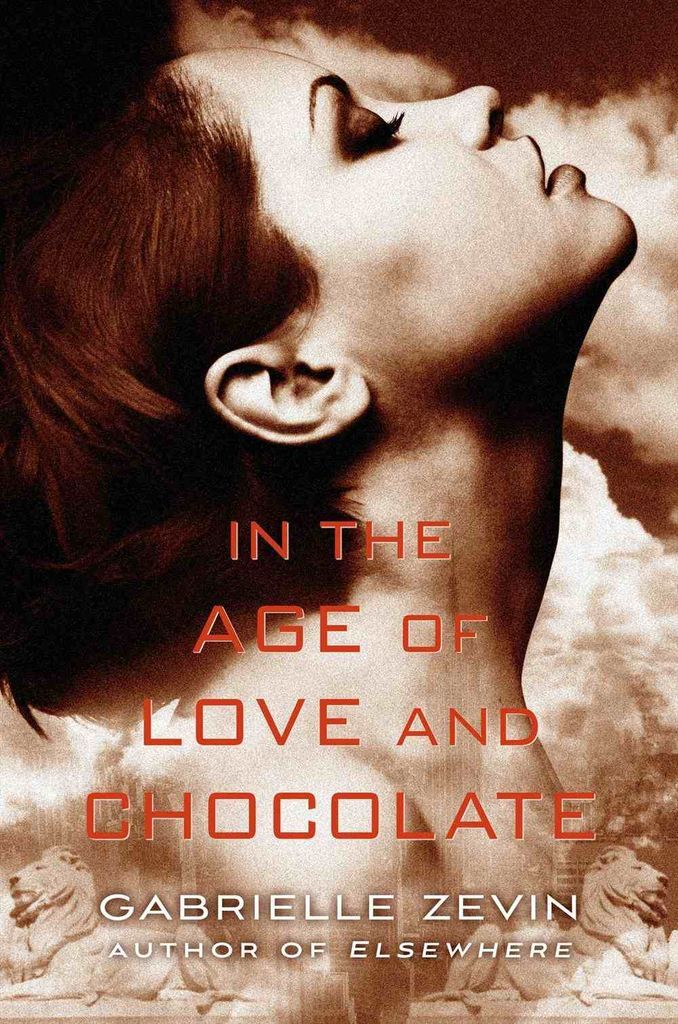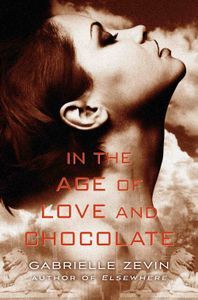 In the Age of Love and Chocolate by Gabrielle Zevin (Farrar, Straus & Giroux BYR)
All These Things I've Done introduced us to timeless heroine Anya Balanchine, a plucky sixteen year old with the heart of a girl and the responsibilities of a grown woman. Now eighteen, life has been more bitter than sweet for Anya. She has lost her parents and her grandmother, and has spent the better part of her high school years in trouble with the law. Perhaps hardest of all, her decision to open a nightclub with her old nemesis Charles Delacroix has cost Anya her relationship with Win.
Still, it is Anya's nature to soldier on. She puts the loss of Win behind her and focuses on her work. Against the odds, the nightclub becomes an enormous success, and Anya feels like she is on her way and that nothing will ever go wrong for her again. But after a terrible misjudgment leaves Anya fighting for her life, she is forced to reckon with her choices and to let people help her for the first time in her life.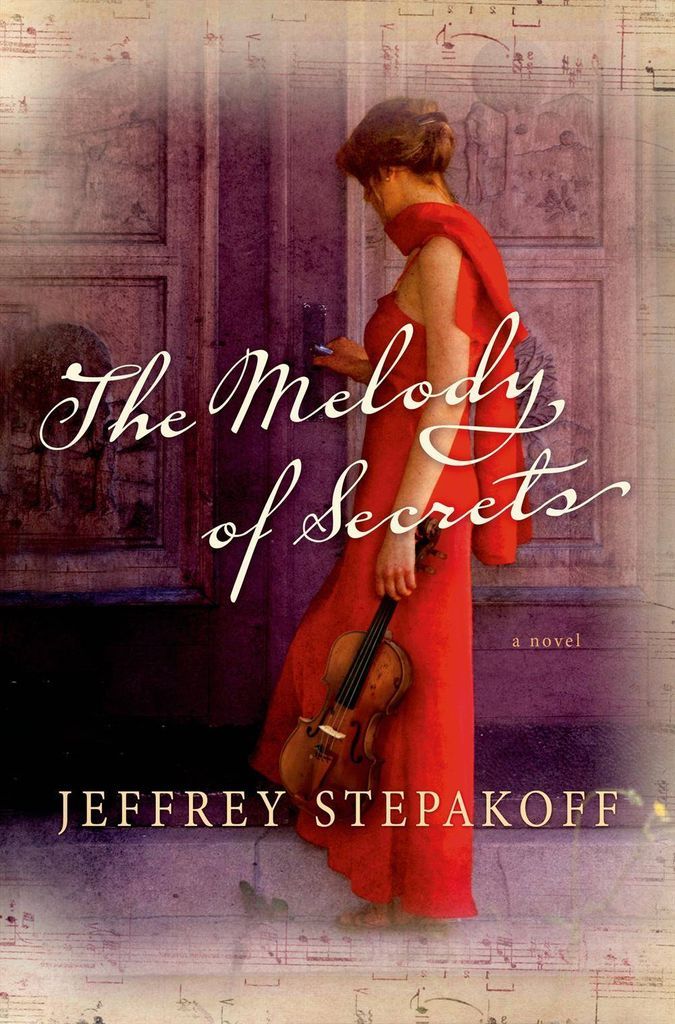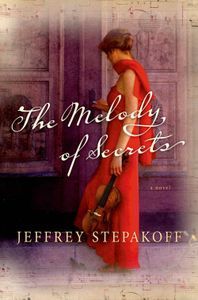 The Melody of Secrets by Jeffrey Stepakoff (Thomas Dunne Books)
Maria was barely eighteen as WWII was coming to its explosive end. A brilliant violinist, she tried to comfort herself with the Sibelius Concerto as American bombs rained down. James Cooper wasn't much older. A roguish fighter pilot stationed in London, he was shot down during a daring night raid and sought shelter in Maria's cottage. Fifteen years later, in Huntsville, Alabama, Maria is married to a German rocket scientist who works for the burgeoning U.S. space program. Her life in the South is at peace, purposefully distanced from her past. Everything is as it should be—until James Cooper walks back into it.
Pulled from the desert airfield where he was testing planes no sane Air Force pilot would touch, and drinking a bit too much, Cooper is offered the chance to work for the government, and move himself to the front of the line for the astronaut program. He soon realizes that his job is to report not only on the rocket engines but also on the scientists developing them. Then Cooper learns secrets that could shatter Maria's world…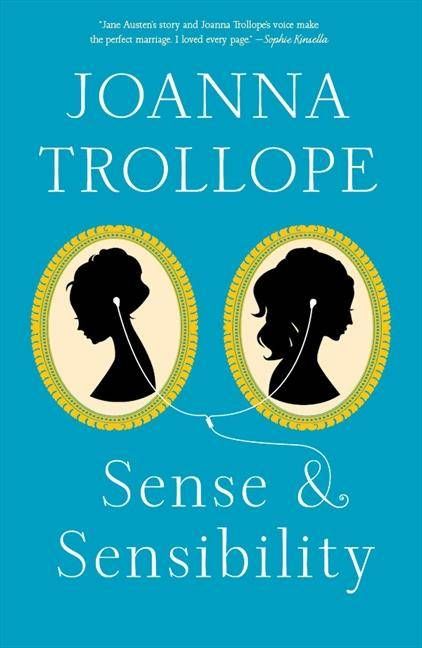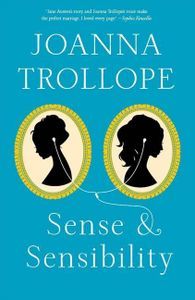 Sense & Sensibility by Joanna Trollope (Harper)
John Dashwood promised his dying father that he would take care of his half sisters. But his wife, Fanny, has no desire to share their newly inherited estate with Belle Dashwood's daughters. When she descends upon Norland Park with her Romanian nanny and her mood boards, the three Dashwood girls-Elinor, Marianne, and Margaret-are suddenly faced with the cruelties of life without their father, their home, or their money.
As they come to terms with life without the status of their country house, the protection of the family name, or the comfort of an inheritance, Elinor and Marianne are confronted by the cold hard reality of a world where people's attitudes can change as drastically as their circumstances.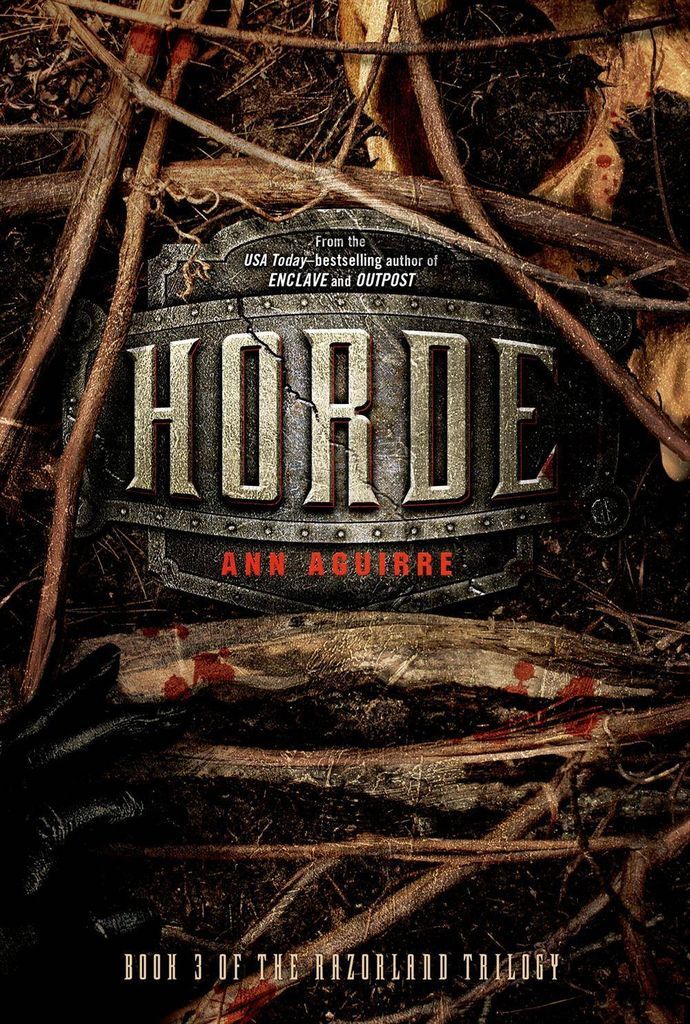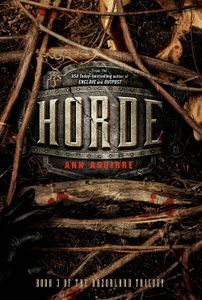 Horde by Ann Aguirre (Feiwel & Friends)
A horde of Freaks has burned down Salvation, and it's up to Deuce, Fade, Stalker, and Tegan to help the refugees to safety. Deuce decides the only way to fight an army is to raise one. At first everyone laughs at the idea of a girl leading humanity's forces against the Freaks, but then she proves herself in combat.
Meanwhile, Fade is suffering from a severe case of PTSD in an era when diagnosis is impossible. Deuce never gives up on him, however, as she promised at the end of Outpost, and their tender moments are all the more moving for being hard won.
Can Deuce render a permanent truce with the Freaks? Who will survive?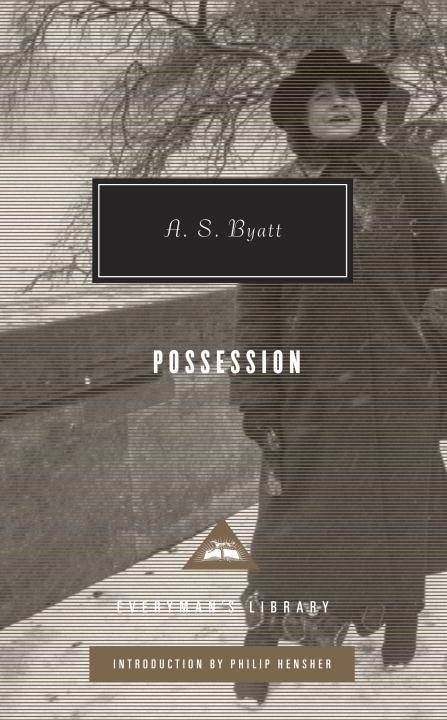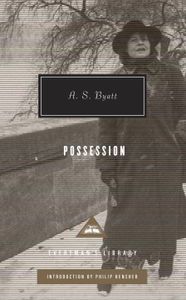 Possession by A.S. Byatt (Everyman's Library)
Roland Michell and Maud Bailey are young academics in the 1980s researching the lives of two Victorian literary figures: the major poet Randolph Henry Ash and the lesser-known "fairy poetess" Christabel LaMotte. After coming across hints of a long-buried and potentially explosive secret in the poets' letters and journals, Maud and Roland join forces to track their subjects' movements from London to Yorkshire to Brittany, tracing clues embedded in poems and hunting down evidence in dusty archives and in a freshly opened grave. Their eagerness to uncover the truth draws the two lonely scholars together, but what they discover will have implications they could not have imagined.
An extraordinary counterpoint of passions and ideas, POSSESSION is woven throughout with invented historical documents and poetry of dazzling richness and depth, bringing Byatt's Victorian characters vividly to life. The result is both a gripping story and a brilliant exploration of the nature of love and obsession-and of what we can know about the past.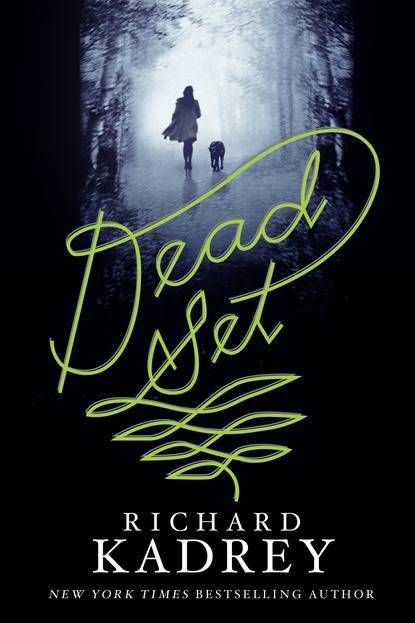 Dead Set by Richard Kadrey (Harper Voyager)
After her father's funeral, Zoe and her mother moved to the Big City to start over. But life's not so easy, the money is tight, and a new school brings trials. Fortunately, she has an escape: her dreams. A world of freedom and solace removed from the loneliness and anxieties of real life, Zoe's dreamscape offers another, more precious, gift: It is the only place where she can spend time with her closest companion-her lost brother Valentine.
Yet something is very wrong. An unfamliar-and univited-presence has entered her private realm to threaten Zoe and Valentine, a disturbing turn of events that is compounded by an impossible discovery. A chance encounter at a used record store where the grooves of the vinyl discs hold not music, but lost souls, has opened up a portal to the world of the restless dead. Now, the shop's strange proprietor is offering Zoe the chance to commune with the father whose passing took a piece of her heart. The price? A lock of hair. Then a tooth. Then…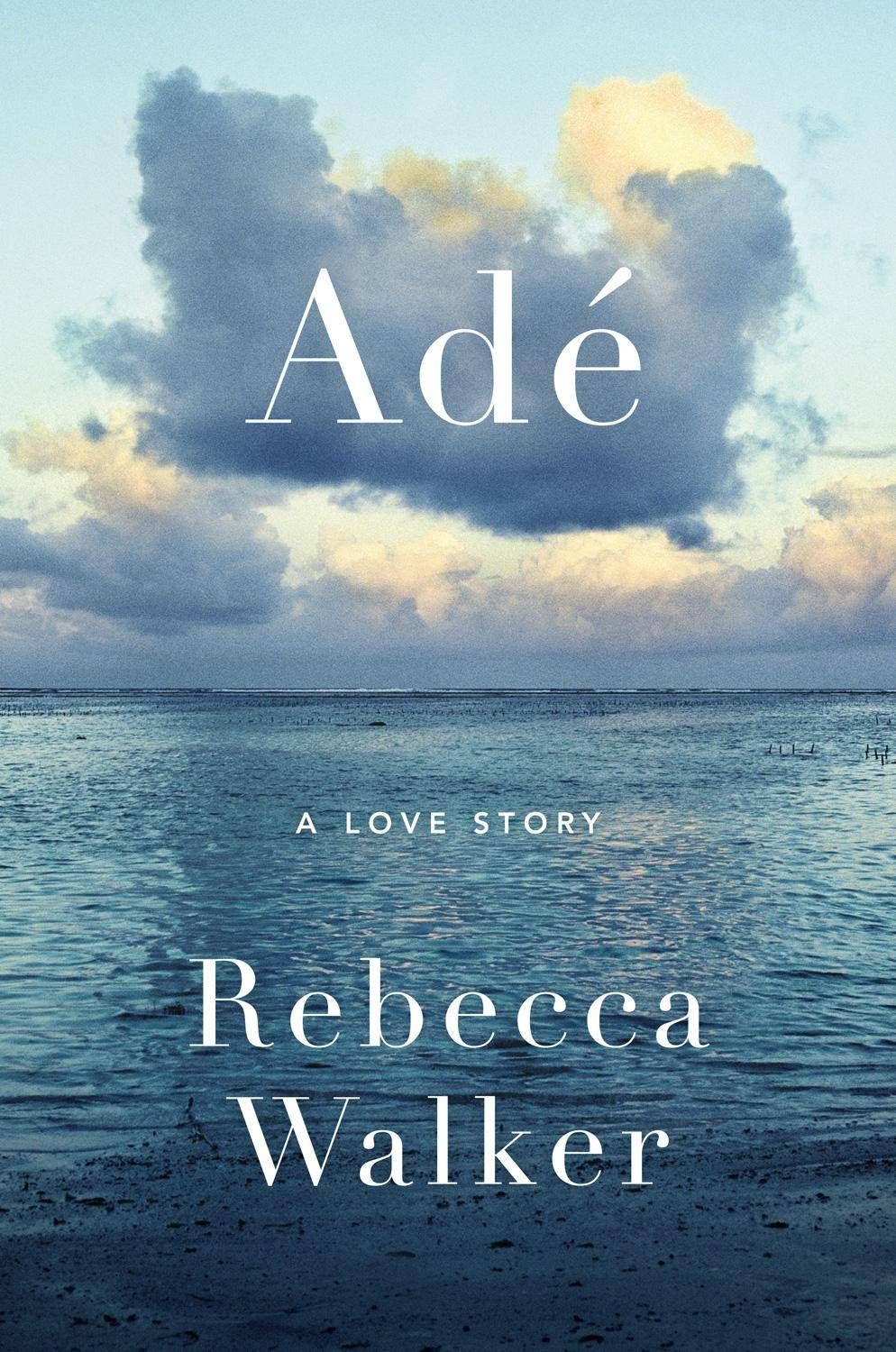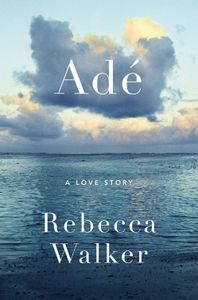 Ade: A Love Story by Rebecca Walker (New Harvest)
In this stunning debut novel, Rebecca Walker turns her attention to the power of love and the limitations of the human heart. When Farida, a sophisticated college student, falls in love with Adé, a young Swahili man living on an idyllic island off the coast of Kenya, the two plan to marry and envision a simple life together-free of worldly possessions and concerns. But when Farida contracts malaria and finds herself caught in the middle of a civil war, reality crashes in around them. The lovers' solitude is interrupted by a world in the throes of massive upheaval that threatens to tear them apart, along with all they cherish.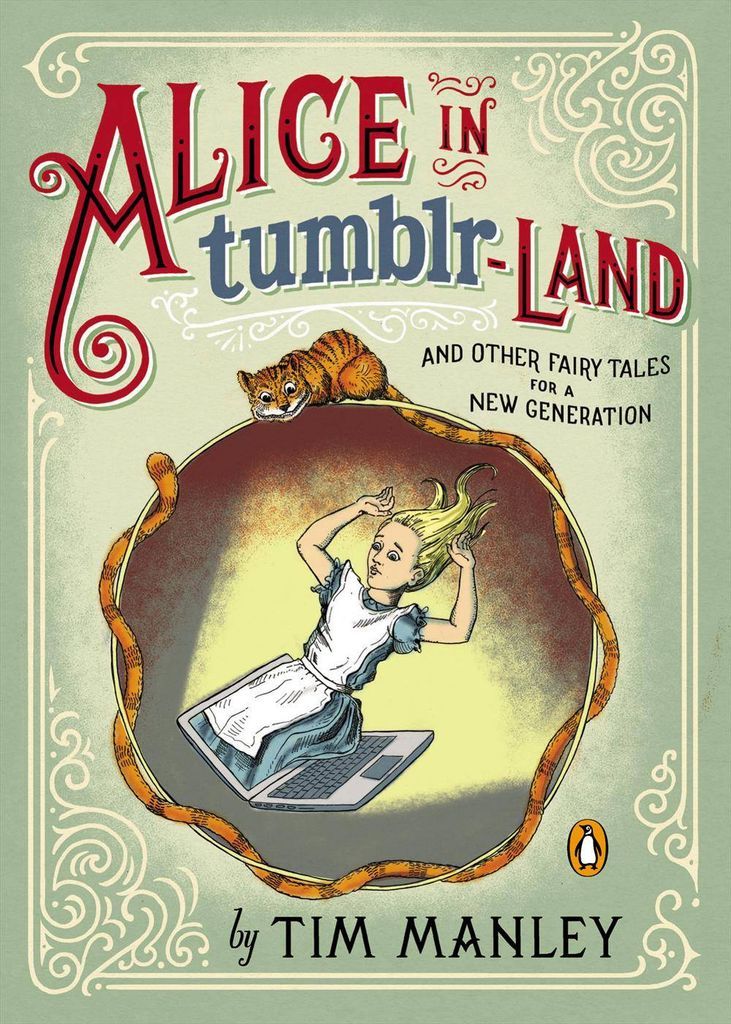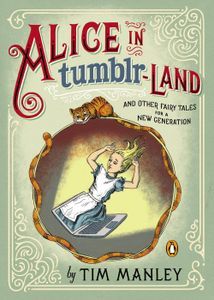 Alice in Tumblr-land: And Other Fairy Tales for a New Generation by Tim Manley (Plume)
What happens when Peter Pan finally has to get a job? Or Rapunzel gets a buzz cut? When The Ugly Duckling discovers Instagram filters, can she give herself a makeover? What if Goldilocks went gluten-free? Or if Jack and Jill ran up their iPhone bill? Or Snow White had seven Facebook stalkers?
Here are more than one hundred fairy tales, illustrated and re-imagined for today. Instead of fairy godmothers, there's Siri. And rather than big bad wolves, there are creepy dudes on OkCupid. In our brave new world of social networking, YouTube, and texting, fairy tales can once again lead us to "happily ever after"—and have us laughing all the way.
PAPERBACK RELEASES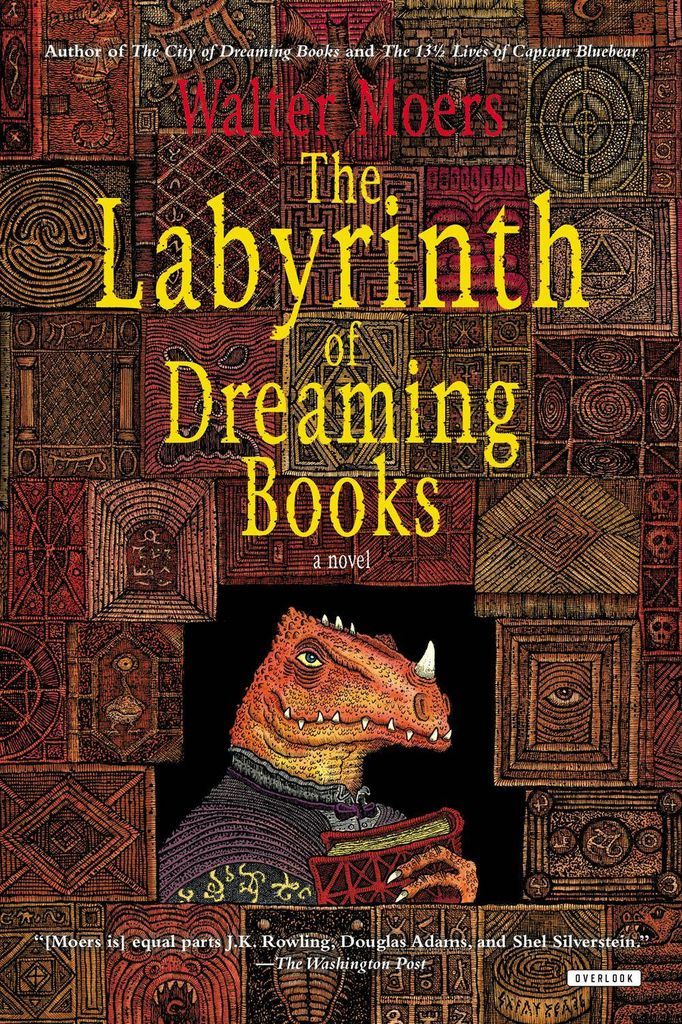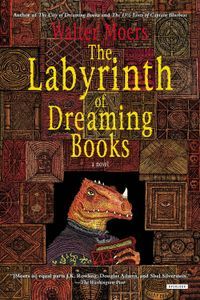 The Labyrinth of Dreaming Books by Walter Moers, translated by John Brown (Overlook TP)
It has been more than two hundred years since Bookholm was destroyed by a devastating fire, as told in Moers's The City of Dreaming Books. Hildegunst von Mythenmetz, hailed as Zamonia's greatest writer, is on vacation in Lindworm Castle when a disturbing message reaches him, and he must return to Bookholm to investigate a mystery. The magnificently rebuilt city has once again become a metropolis of storytelling and the book trade. Mythenmetz encounters old friends and new denizens of the city–and the shadowy "Invisible Theater." Astonishingly inventive, amusing, and engrossing, this is a captivating story from the wild imagination of Walter Moers.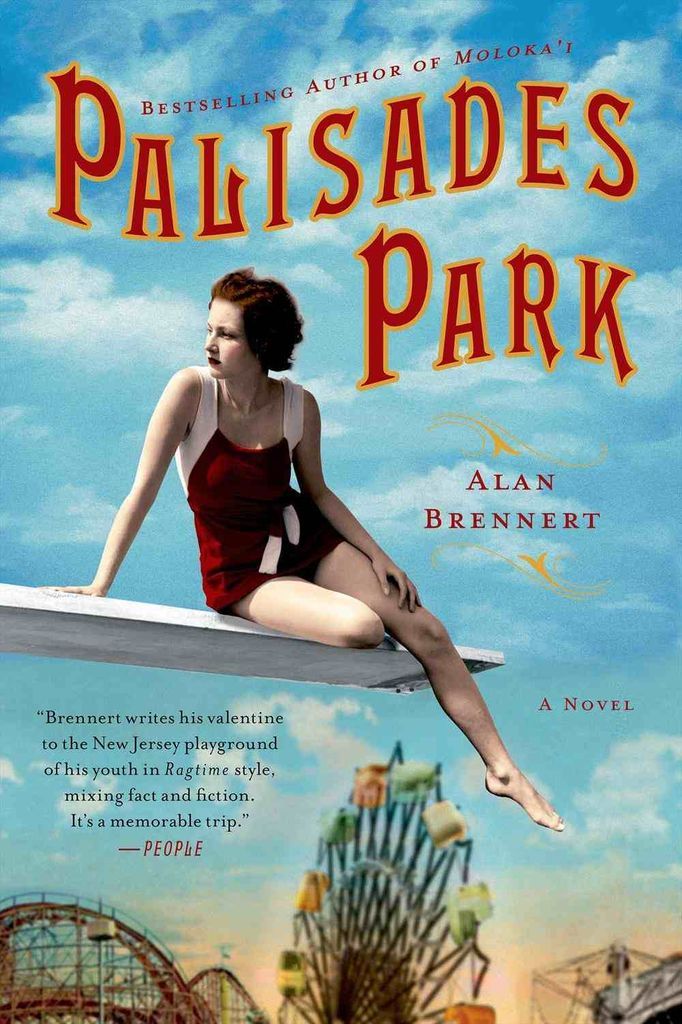 Palisades Park by Alan Brennert (St. Martin's Griffin)
Growing up in the 1930s, there is no more magical place than Palisades Amusement Park in New Jersey—especially for seven-year-old Antoinette, who horrifies her mother by insisting on the unladylike nickname Toni, and her brother, Jack. Toni helps her parents, Eddie and Adele Stopka, at the stand where they sell homemade French fries amid the roar of the Cyclone roller coaster. There is also the lure of the world's biggest salt-water pool, complete with divers whose astonishing stunts inspire Toni, despite her mother's insistence that girls can't be high divers.
But a family of dreamers doesn't always share the same dreams, and then the world intrudes: There's the Great Depression, and Pearl Harbor, which hits home in ways that will split the family apart; and perils like fire and race riots in the park. Both Eddie and Jack face the dangers of war, while Adele has ambitions of her own—and Toni is determined to take on a very different kind of danger in impossible feats as a high diver. Yet they are all drawn back to each other—and to Palisades Park—until the park closes forever in 1971.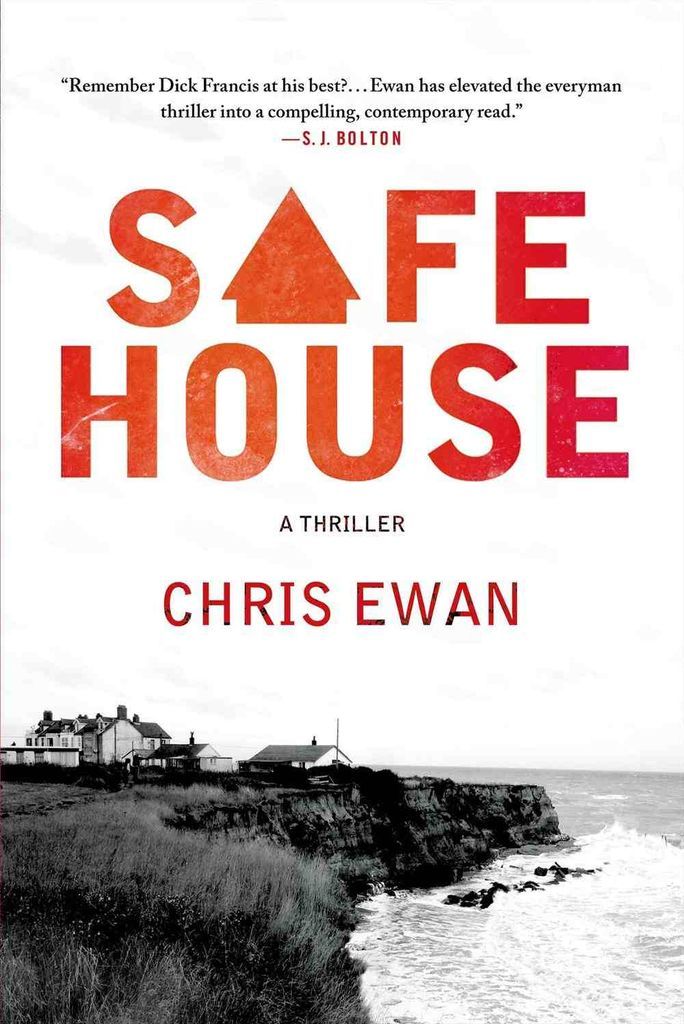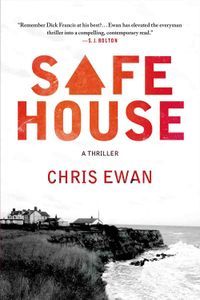 Safe House by Chris Ewan (Minotaur Books)
When Rob Hale wakes up in the hospital after a motorcycle crash on the Isle of Man, his first thought is for Lena, the gorgeous blonde who was on the back of his bike. But the doctors and the police insist that he was found alone at the scene and don't believe she exists. The woman he describes bears a striking resemblance to his late sister, Laura, but did he really just imagine her?
Convinced that Lena is as real as he is and that someone took her from the crash site, Rob sets out to uncover the truth behind her disappearance. He is aided by Rebecca Lewis, a London-based PI who has a mysterious connection to his sister. As they follow the clues to discover Lena's fate, they realize that even on an island where most people know each other, everyone has a secret, and that sometimes your best option isn't to hide but to stay and fight.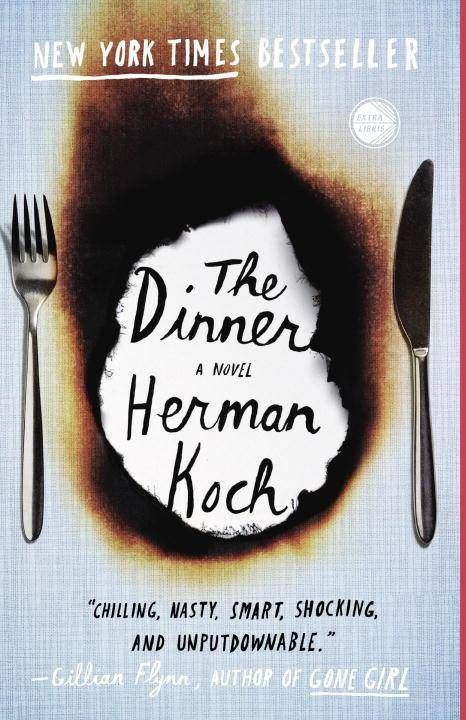 The Dinner by Herman Koch (Hogarth)
On a summer's evening in Amsterdam, two couples meet at a fashionable restaurant for dinner. At first, the conversation is a gentle hum of small talk-the banality of work, the latest movies they've seen. But behind the empty words, terrible things need to be said, and with every forced smile and every new course, the knives are being sharpened.
Each couple has a fifteen-year-old son. The two boys are united by their accountability for a single horrific act, one that has triggered a police investigation and shattered the comfortable, insulated worlds of their families. As the dinner reaches its culinary climax, the conversation finally touches on their children, and as civility and friendship disintegrate, each couple shows just how far they are prepared to go to protect those they love.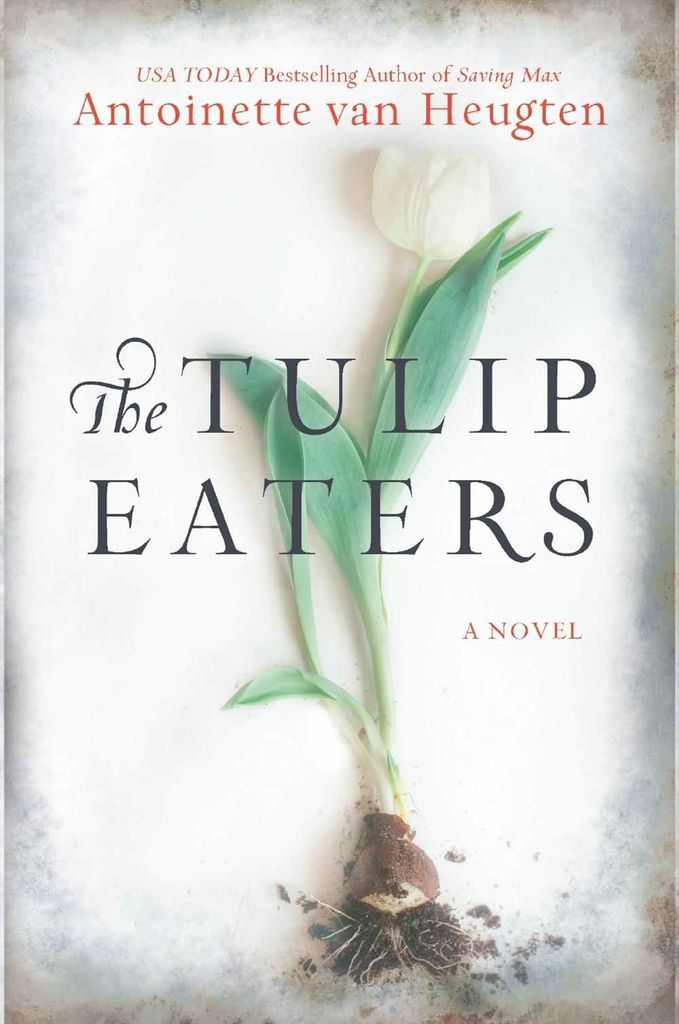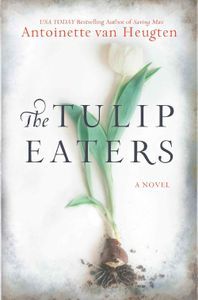 The Tulip Eaters by Antoinette van Heugten (Harlequin MIRA)
It's the stuff of nightmares: Nora de Jong returns home from work one ordinary day to find her mother has been murdered. Her infant daughter is missing. And the only clue is the body of an unknown man on the living-room floor, clutching a Luger in his cold, dead hand.
Frantic to find Rose, Nora puts aside her grief and frustration to start her own search. But the contents of a locked metal box she finds in her parents' attic leave her with as many questions as answers—and suggest the killer was not a stranger. Saving her daughter means delving deeper into her family's darkest history, leading Nora half a world away to Amsterdam, where her own unsettled past and memories of painful heartbreak rush back to haunt her. As Nora feverishly pieces together the truth from an old family diary, she's drawn back to a city under Nazi occupation, where her mother's alliances may have long ago sealed her own–and Rose's—fate.
Ali and Nino by Kurban Said (Overlook TP)
Ali and Nino is the epic novel of enduring romance in a time of war. It has been hailed as one of the most romantic epic novels of all time. Ali and Nino, two lovers from vastly different backgrounds, grow up together in carefree innocence in Baku on the Caspian Sea. Here, where Eastern and Occidental collide, they are inevitably drawn into the events of the First World War and the Russian Revolution. Torn apart by the turmoil, Ali joins the defense of Azerbajan from the onslaught of the Red Army, and Nino flees to the safety of Paris with their child, not knowing whether they will ever see each other again. A sweeping tale, as romantic and gripping as Gone with the Wind or Dr. Zhivago, it portrays, against a gloriously exotic backdrop, the enduring love between childhood friends divided by their separate cultures.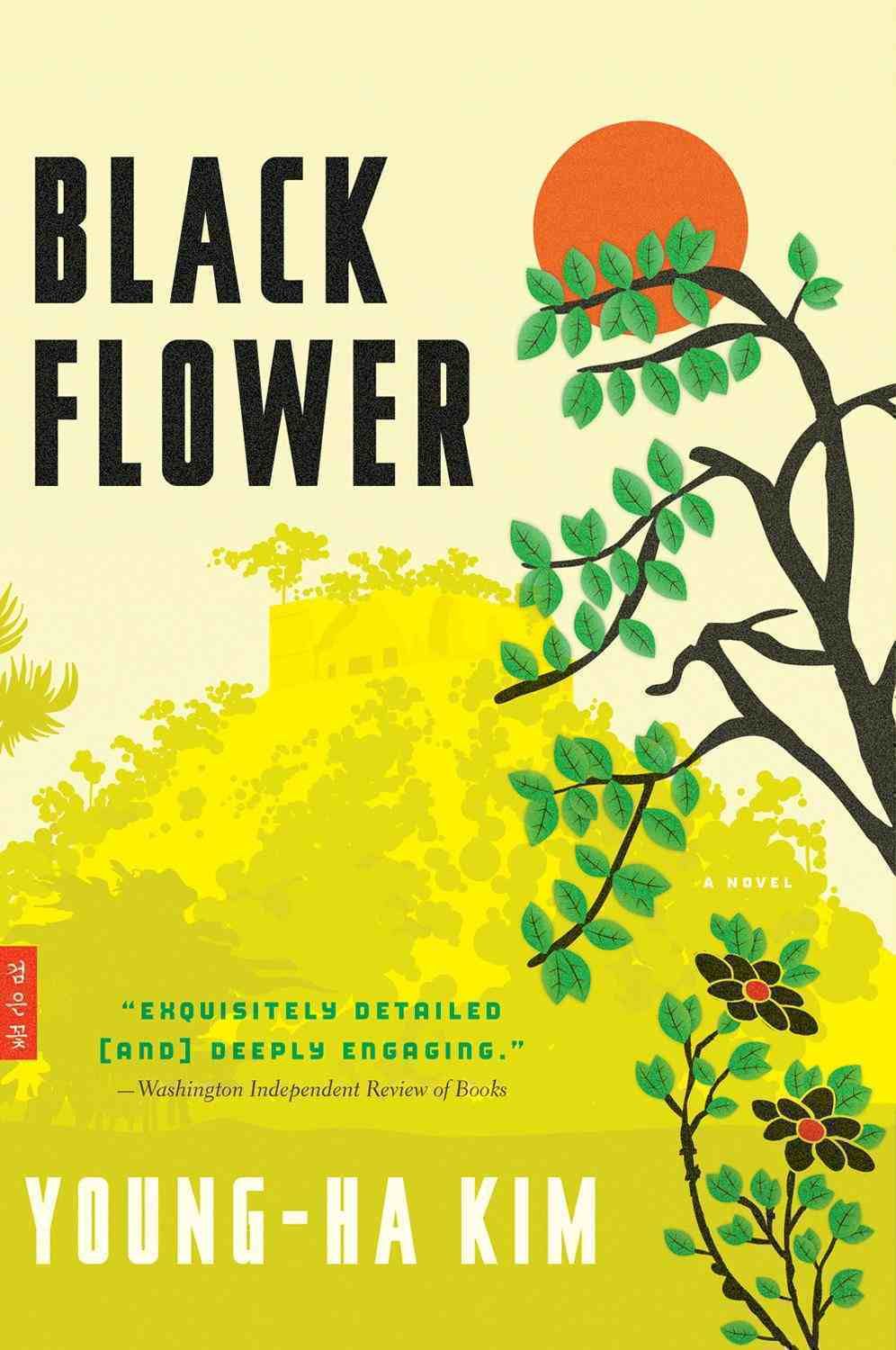 Black Flower by Young-ha Kim, translated by Charles la Shure (Mariner Books)
In 1904, facing war and the loss of their nation, more than a thousand Koreans leave their homes for the promise of land in unknown Mexico. After a long sea voyage, these emigrants – thieves and royals, priests and soldiers, orphans and entire families – discover that they have been sold into indentured servitude.
Aboard the ship, the orphan Ijeong fell in love with a nobleman's daughter; separated when the hacendados claim their laborers, he vows to find her. Then, after years of working in the punishing heat of the henequen fields, the Koreans are caught in the midst of a Mexican revolution. A tale of star-crossed love, political turmoil, and the dangers of seeking freedom in a new world, Black Flower is an epic story based on a little-known moment in history.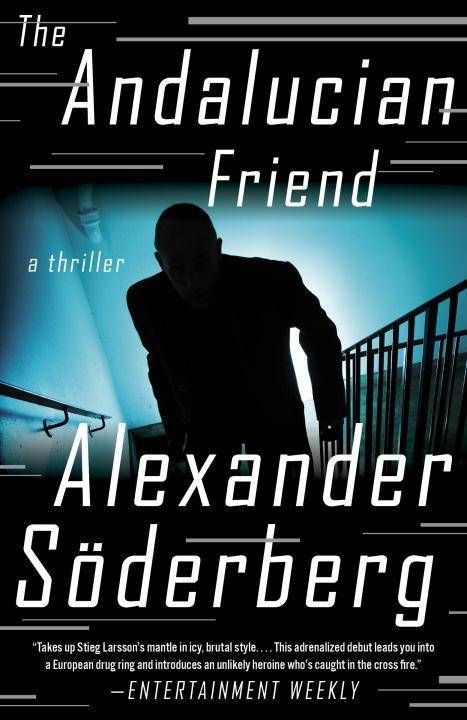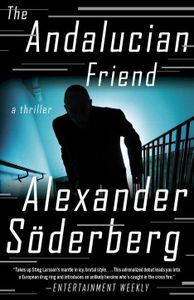 The Andalucian Friend by Alexander Soderberg (Broadway Books)
When Sophie Brinkmann meets Hector Guzman, her life is perfectly uneventful. She's a nurse and a single mother living with her son in a sleepy Stockholm suburb. She likes Guzman's quiet charm and easy smile; she likes the way he welcomes her into his family. She quickly learns, though, that his smooth façade masks something sinister-he's the head of an international crime family that is at war with a rival organization. Before she can fully grasp the extent of his dangerous world, her life starts to come undone: her family is at risk, a long-lost friend mysteriously resurfaces, and she realizes that she can trust no one. Whether she likes it or not, she's now at the center of a global turf war being fought by Spanish drug traffickers, German gangsters, Russian hit men, and Swedish cops. To get out alive, and with her integrity intact, she will have to summon everything within her to navigate this intricate web of moral ambiguity, deadly obsession, and craven gamesmanship.
_____________________
Sign up for our newsletter to have the best of Book Riot delivered straight to your inbox every week. No spam. We promise.
To keep up with Book Riot on a daily basis, follow us on Twitter, like us on Facebook, and subscribe to the Book Riot podcast in iTunes or via RSS. So much bookish goodness–all day, every day.