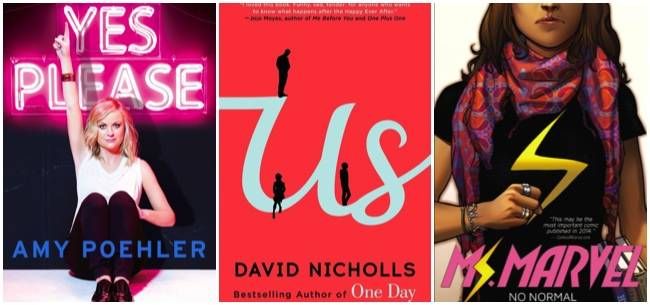 HARDCOVER RELEASES
The Secret History of Wonder Woman by Jill Lepore (Knopf)
Wonder Woman, created in 1941, is the most popular female superhero of all time. Aside from Superman and Batman, no superhero has lasted as long or commanded so vast and wildly passionate a following. Like every other superhero, Wonder Woman has a secret identity. Unlike every other superhero, she has also has a secret history.
Harvard historian and New Yorker staff writer Jill Lepore has uncovered an astonishing trove of documents, including the never-before-seen private papers of William Moulton Marston, Wonder Woman's creator. Beginning in his undergraduate years at Harvard, Marston was influenced by early suffragists and feminists, starting with Emmeline Pankhurst, who was banned from speaking on campus in 1911, when Marston was a freshman. In the 1920s, Marston and his wife, Sadie Elizabeth Holloway, brought into their home Olive Byrne, the niece of Margaret Sanger, one of the most influential feminists of the twentieth century. The Marston family story is a tale of drama, intrigue, and irony. In the 1930s, Marston and Byrne wrote a regular column for Family Circle celebrating conventional family life, even as they themselves pursued lives of extraordinary nonconformity. Marston, internationally known as an expert on truth—he invented the lie detector test—lived a life of secrets, only to spill them on the pages of Wonder Woman.
The Secret History of Wonder Woman is a tour de force of intellectual and cultural history. Wonder Woman, Lepore argues, is the missing link in the history of the struggle for women's rights—a chain of events that begins with the women's suffrage campaigns of the early 1900s and ends with the troubled place of feminism a century later.
Us by David Nicholls (Harper)
David Nicholls brings the wit and intelligence that graced his enormously popular New York Times bestseller, One Day, to a compellingly human, deftly funny new novel about what holds marriages and families together—and what happens, and what we learn about ourselves, when everything threatens to fall apart.
Douglas Petersen may be mild-mannered, but behind his reserve lies a sense of humor that, against all odds, seduces beautiful Connie into a second date . . . and eventually into marriage. Now, almost three decades after their relationship first blossomed in London, they live more or less happily in the suburbs with their moody seventeen year-old son, Albie. Then Connie tells him she thinks she wants a divorce.
The timing couldn't be worse. Hoping to encourage her son's artistic interests, Connie has planned a month-long tour of European capitals, a chance to experience the world's greatest works of art as a family, and she can't bring herself to cancel. And maybe going ahead with the original plan is for the best anyway? Douglas is privately convinced that this landmark trip will rekindle the romance in the marriage, and might even help him to bond with Albie.
Narrated from Douglas's endearingly honest, slyly witty, and at times achingly optimistic point of view, Usis the story of a man trying to rescue his relationship with the woman he loves, and learning how to get closer to a son who's always felt like a stranger. Us is a moving meditation on the demands of marriage and parenthood, the regrets of abandoning youth for middle age, and the intricate relationship between the heart and the head. And in David Nicholls's gifted hands, Douglas's odyssey brings Europe—from the streets of Amsterdam to the famed museums of Paris, from the cafés of Venice to the beaches of Barcelona—to vivid life just as he experiences a powerful awakening of his own. Will this summer be his last as a husband, or the moment when he turns his marriage, and maybe even his whole life, around?
Atlantia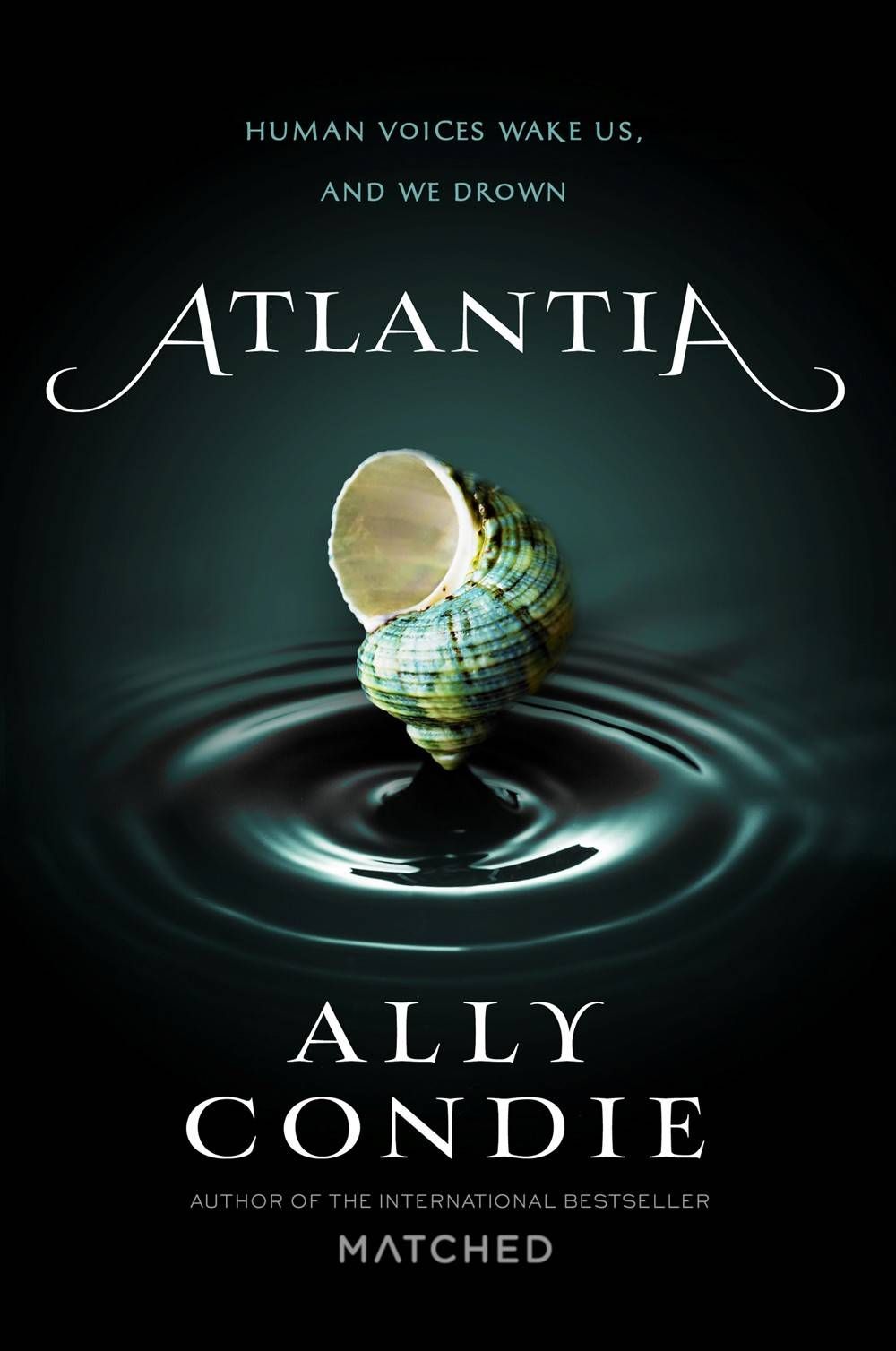 by Ally Condie (Dutton Juvenile)
For as long as she can remember, Rio has dreamed of the sand and sky Above—of life beyond her underwater city of Atlantia. But in a single moment, all Rio's hopes for the future are shattered when her twin sister, Bay, makes an unexpected choice, stranding Rio Below. Alone, ripped away from the last person who knew Rio's true self—and the powerful siren voice she has long silenced—she has nothing left to lose.
Guided by a dangerous and unlikely mentor, Rio formulates a plan that leads to increasingly treacherous questions about her mother's death, her own destiny, and the corrupted system constructed to govern the Divide between land and sea. Her life and her city depend on Rio to listen to the voices of the past and to speak long-hidden truths.
The Peripheral by William Gibson (Putnam Adult)
Where Flynne and her brother, Burton, live, jobs outside the drug business are rare. Fortunately, Burton has his veteran's benefits, for neural damage he suffered from implants during his time in the USMC's elite Haptic Recon force. Then one night Burton has to go out, but there's a job he's supposed to do—a job Flynne didn't know he had. Beta-testing part of a new game, he tells her. The job seems to be simple: work a perimeter around the image of a tower building. Little buglike things turn up. He's supposed to get in their way, edge them back. That's all there is to it. He's offering Flynne a good price to take over for him. What she sees, though, isn't what Burton told her to expect. It might be a game, but it might also be murder.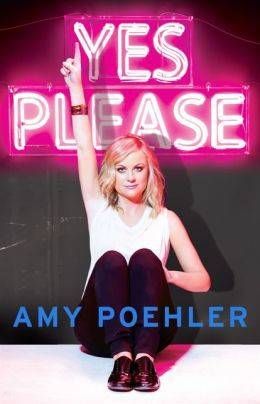 Yes Please by Amy Poehler
In Amy Poehler's highly anticipated first book, Yes Please, she offers up a big juicy stew of personal stories, funny bits on sex and love and friendship and parenthood and real life advice (some useful, some not so much), like when to be funny and when to be serious. Powered by Amy's charming and hilarious, biting yet wise voice, Yes Please is a book full of words to live by.
PAPERBACK RELEASES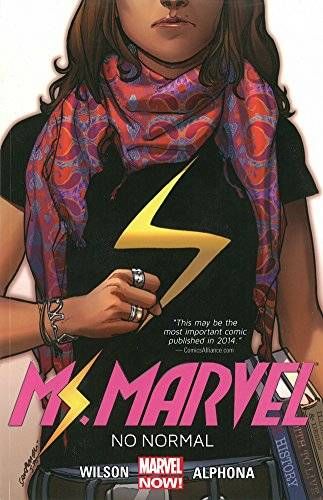 Ms. Marvel, Volume 1: No Normal by G. Willow Wilson and Adrian Alphona (Marvel Comics)
Marvel Comics presents the all-new Ms. Marvel, the groundbreaking heroine that has become an international sensation! Kamala Khan is an ordinary girl from Jersey City – until she is suddenly empowered with extraordinary gifts. But who truly is the all-new Ms. Marvel? Teenager? Muslim? Inhuman? Find out as she takes the Marvel Universe by storm! As Kamala discovers the dangers of her newfound powers, she unlocks a secret behind them as well. Is Kamala ready to wield these immense new gifts? Or will the weight of the legacy before her be too much to handle? Kamala has no idea either. But she's comin' for you, New York! It's history in the making from acclaimed writer G. Willow Wilson (Air, Cairo) and beloved artist Adrian Alphona (Runaways)!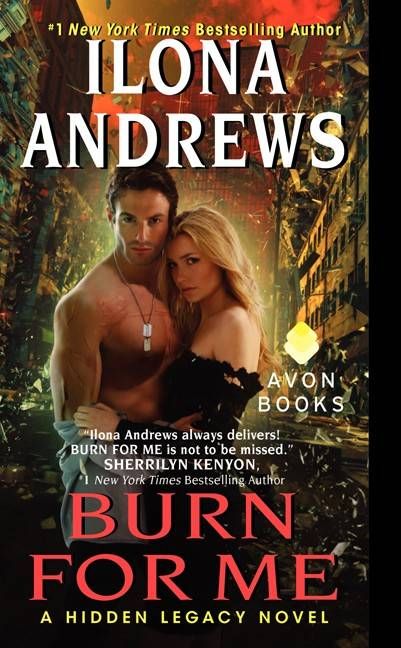 Burn for Me by Ilona Andrews (Avon)
#1 New York Times bestselling author Ilona Andrews launches a brand-new Hidden Legacy series, in which one woman must place her trust in a seductive, dangerous man who sets off an even more dangerous desire . . .
Nevada Baylor is faced with the most challenging case of her detective career—a suicide mission to bring in a suspect in a volatile situation. Nevada isn't sure she has the chops. Her quarry is a Prime, the highest rank of magic user, who can set anyone and anything on fire.
Then she's kidnapped by Connor "Mad" Rogan—a darkly tempting billionaire with equally devastating powers. Torn between wanting to run and wanting to surrender to their overwhelming attraction, Nevada must join forces with Rogan to stay alive.
Rogan's after the same target, so he needs Nevada. But she's getting under his skin, making him care about someone other than himself for a change. And, as Rogan has learned, love can be as perilous as death, especially in the magic world.
_________________________
Expand your literary horizons with New Books!, a weekly newsletter spotlighting 3-5 exciting new releases, hand-picked by our very own Liberty Hardy. Sign up now!