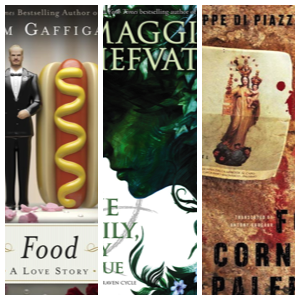 HARDCOVER RELEASES
The Republic of Imagination: America in Three Books by Azar Nafisi (Viking)
Ten years ago, Azar Nafisi electrified readers with her million-copy bestseller, Reading Lolita in Tehran, which told the story of how, against the backdrop of morality squads and executions, she taught The Great Gatsby and other classics to her eager students in Iran. In this exhilarating followup, Nafisi has written the book her fans have been waiting for: an impassioned, beguiling, and utterly original tribute to the vital importance of fiction in a democratic society. What Reading Lolita in Tehran was for Iran, The Republic of Imagination is for America.
Taking her cue from a challenge thrown to her in Seattle, where a skeptical reader told her that Americans don't care about books the way they did back in Iran, she energetically responds to those who say fiction has nothing to teach us. Blending memoir and polemic with close readings of her favorite American novels—The Adventures of Huckleberry Finn, Babbitt, and The Heart Is a Lonely Hunter, among others—she invites us to join her as citizens of her "Republic of Imagination," a country where the villains are conformity and orthodoxy and the only passport to entry is a free mind and a willingness to dream.
Food: A Love Story by Jim Gaffigan (Crown Archetype)
Bacon. McDonalds. Cinnabon. Hot Pockets. Kale. Stand-up comedian and author Jim Gaffigan has made his career rhapsodizing over the most treasured dishes of the American diet ("choking on bacon is like getting murdered by your lover") and decrying the worst offenders ("kale is the early morning of foods"). Fans flocked to his New York Times bestselling book Dad is Fat to hear him riff on fatherhood but now, in his second book, he will give them what they really crave—hundreds of pages of his thoughts on all things culinary(ish). Insights such as: why he believes coconut water was invented to get people to stop drinking coconut water, why pretzel bread is #3 on his most important inventions of humankind (behind the wheel and the computer), and the answer to the age-old question "which animal is more delicious: the pig, the cow, or the bacon cheeseburger?"
Blue Lily, Lily Blue by Maggie Stiefvater (Scholastic)
The third installment in the mesmerizing series from the irrepressible, #1 NEW YORK TIMES bestselling author Maggie Stiefvater.
Blue Sargent has found things. For the first time in her life, she has friends she can trust, a group to which she can belong. The Raven Boys have taken her in as one of their own. Their problems have become hers, and her problems have become theirs.
The trick with found things, though, is how easily they can be lost.
Friends can betray.
Mothers can disappear.
Visions can mislead.
Certainties can unravel.
In a starred review, THE BULLETIN called THE DREAM THIEVES, the previous book in The Raven Cycle, "a complex web of magical intrigue and heart-stopping action." Now, with BLUE LILY, LILY BLUE, the web becomes even more complex, snaring readers at every turn.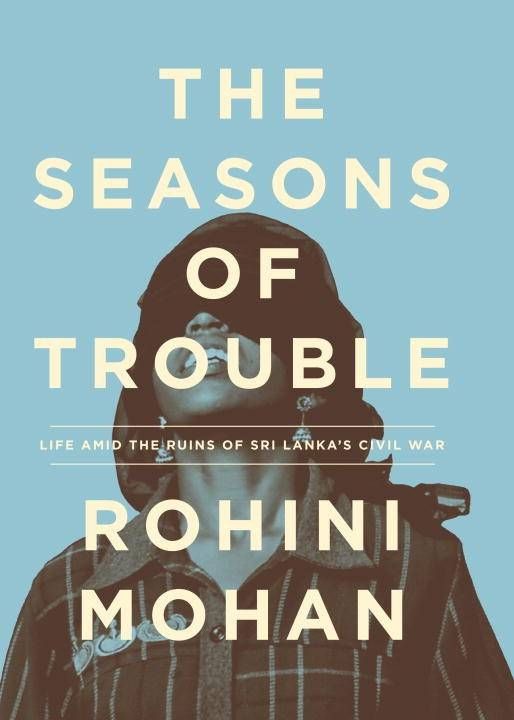 The Seasons of Trouble: Life Amid the Ruins of Sri Lanka's Civil Warr by Rohini Mohan (Verso)
For three decades, Sri Lanka's civil war tore communities apart. In 2009, the Sri Lankan army finally defeated the separatist Tamil Tigers guerrillas in a fierce battle that swept up about 300,000 civilians and killed more than 40,000. More than a million had been displaced by the conflict, and the resilient among them still dared to hope. But the next five years changed everything.
Rohini Mohan's searing account of three lives caught up in the devastation looks beyond the heroism of wartime survival to reveal the creeping violence of the everyday. When city-bred Sarva is dragged off the streets by state forces, his middle-aged mother, Indra, searches for him through the labyrinthine Sri Lankan bureaucracy. Meanwhile, Mugil, a former child soldier, deserts the Tigers in the thick of war to protect her family.
Having survived, they struggle to live as the Sri Lankan state continues to attack minority Tamils and Muslims, frittering away the era of peace. Sarva flees the country, losing his way – and almost his life – in a bid for asylum. Mugil stays, breaking out of the refugee camp to rebuild her family and an ordinary life in the village she left as a girl. But in her tumultuous world, desires, plans, and people can be snatched away in a moment.
The Seasons of Trouble is a startling, brutal, yet beau­tifully written debut from a prize-winning journal­ist. It is a classic piece of reportage, five years in the making, and a trenchant, compassionate examina­tion of the corrosive effect of conflict on a people.
PAPERBACK RELEASES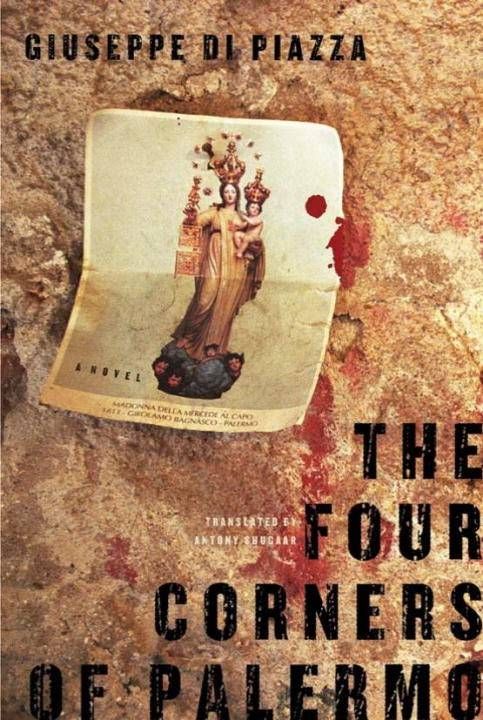 The Four Corners of Palermo by Giuseppe Di Piazza (Other Press)
Palermo in the 1980s. Fourteen hours from any place in what one might call the civilized world, a city of great beauty but torn by the second great Mafia gang wars. A perfect place for a young crime reporter to get his start.
As our crime reporter looks back on his own youth, he lyrically retells four tragic stories that marked him: a Mafioso who refused to become a professional killer; a model whom he loved and couldn't save; a father who succumbed to hatred and jealousy; and a daughter in search of her lost honor. In The Four Corners of Palermo, Giuseppe Di Piazza brilliantly evokes the smell of blood and gunpowder, the averted gazes of a city in lock-down, and the forced hilarity of young people growing up in a Mafia reign of terror who, surrounded by death on all sides, affirm their humanity in each other's arms and beds.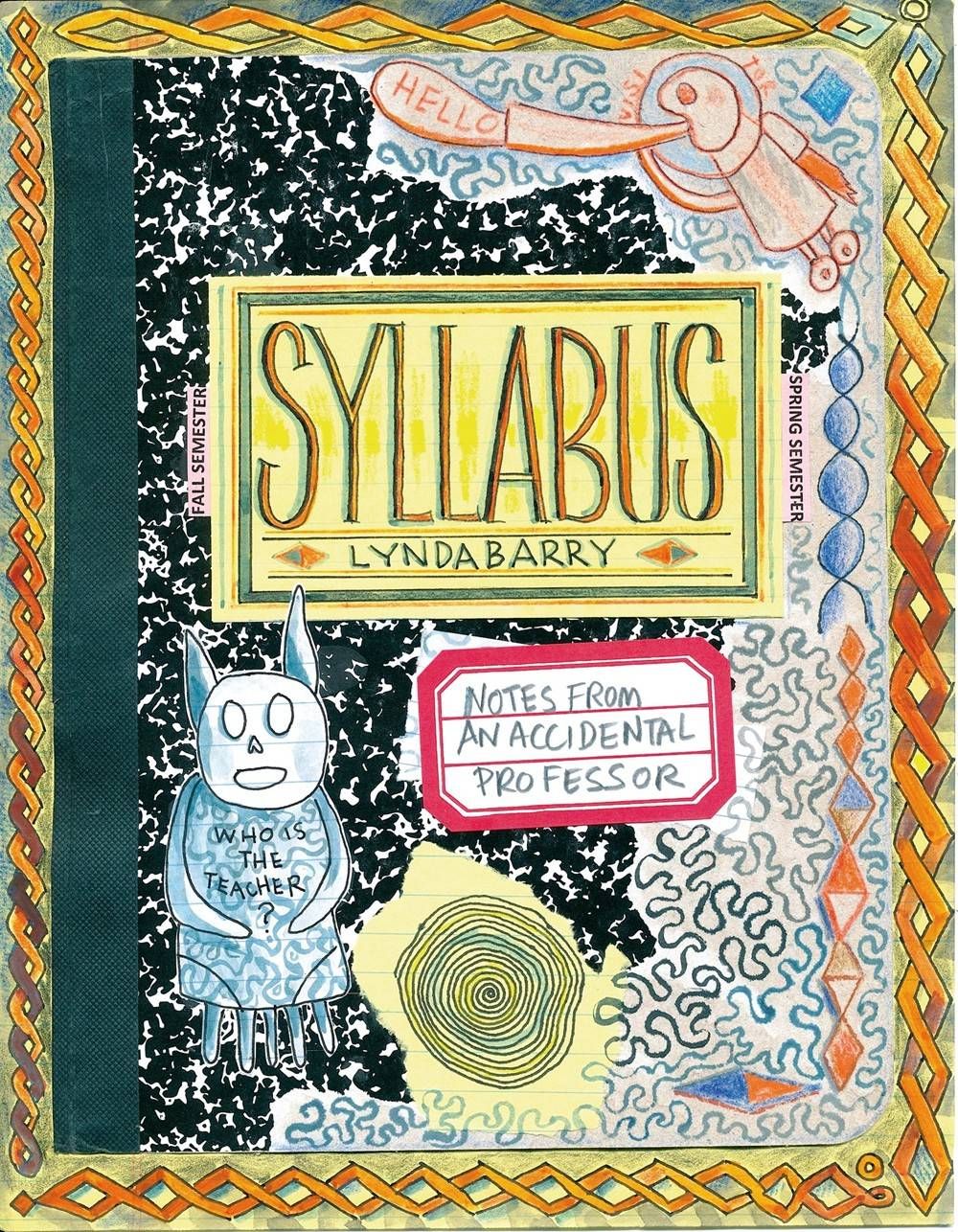 Syllabus: Notes from an Accidental Professor by Lynda Barry (Drawn and Quarterly)
Award-winning author Lynda Barry is the creative force behind the genre-defying and bestselling work What It Is. She believes that anyone can be a writer and she has set out to prove it. For the past decade, Lynda has run a highly popular writing workshop for non-writers called Writing the Unthinkable – the workshop was featured in the New York Times magazine. Syllabus: Notes from an accidental professor is the first book that will make her innovative lesson plans and writing exercises available to the public for home or classroom use. Barry's course has been embraced by people of all walks of life – prison inmates, postal workers, university students, teachers, and hairdressers – for opening paths to creativity. Syllabus takes the course plan for Lynda Barry's workshop and runs wild with it in Barry's signature densely detailed style. Collaged texts, ballpoint pen doodles, and watercolour washes adorn Syllabus' yellow lined pages, which offer advice on finding a creative voice and using memories to inspire the writing process. Throughout it all, Lynda Barry's voice (as author and teacher-mentor) rings clear, inspiring, and honest.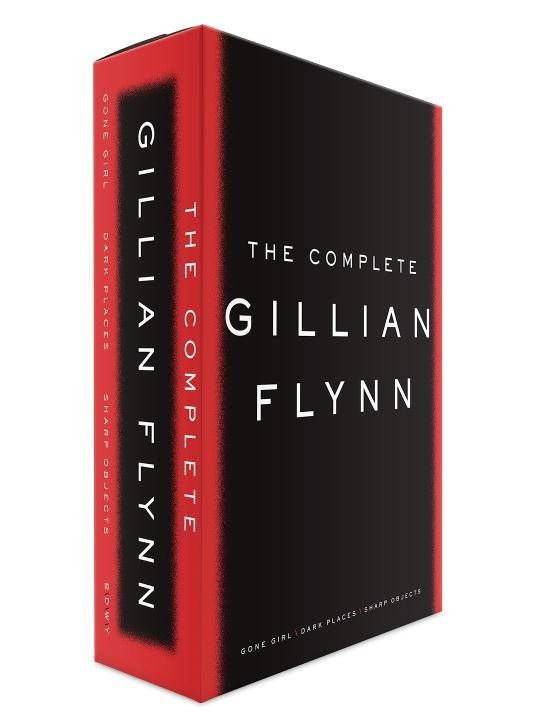 The Complete Gillian Flynn: Gone Girl, Dark Places, Sharp Objects by Gillian Flynn (Broadway Books)
This boxed set contains the three novels from bestselling author Gillian Flynn: Gone Girl, Sharp Objects, and Dark Places. A #1 New York Times bestseller, Gone Girl is an unputdownable masterpiece about a marriage gone terribly, terribly wrong. The Chicago Tribune proclaimed that Flynn's work "draws you in and keeps you reading with the force of a pure but nasty addiction." Gone Girl's toxic mix of sharp-edged wit and deliciously chilling prose creates a nerve-fraying thriller that confounds you at every turn. In Sharp Objects, Flynn's debut novel, a young journalist returns home to cover a dark assignment—and to face her own damaged family history. With its taut, crafted writing, Sharp Objects is addictive, haunting, and unforgettable. Flynn's second novel, Dark Places, is an intricately orchestrated thriller that ravages a family's past to unearth the truth behind a horrifying crime. A New York Times bestseller and Weekend Today Top Summer Read, Dark Places solidified Flynn's status as one of the most critically acclaimed suspense writers of our time.
____________________
Expand your literary horizons with New Books!, a weekly newsletter spotlighting 3-5 exciting new releases, hand-picked by our very own Liberty Hardy. Sign up now!