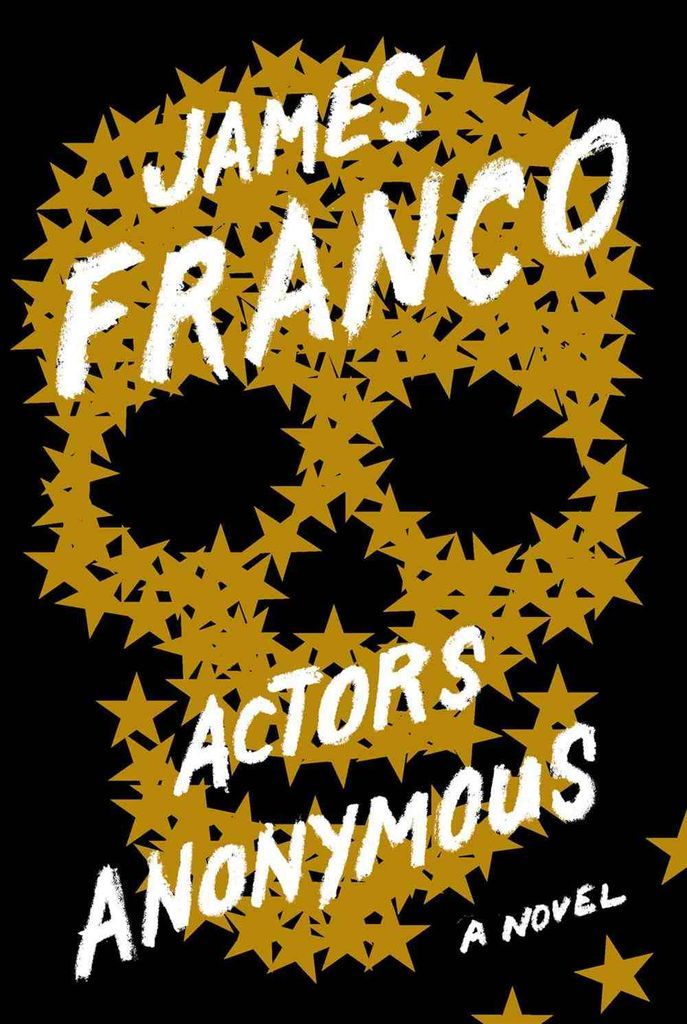 HARDCOVER RELEASES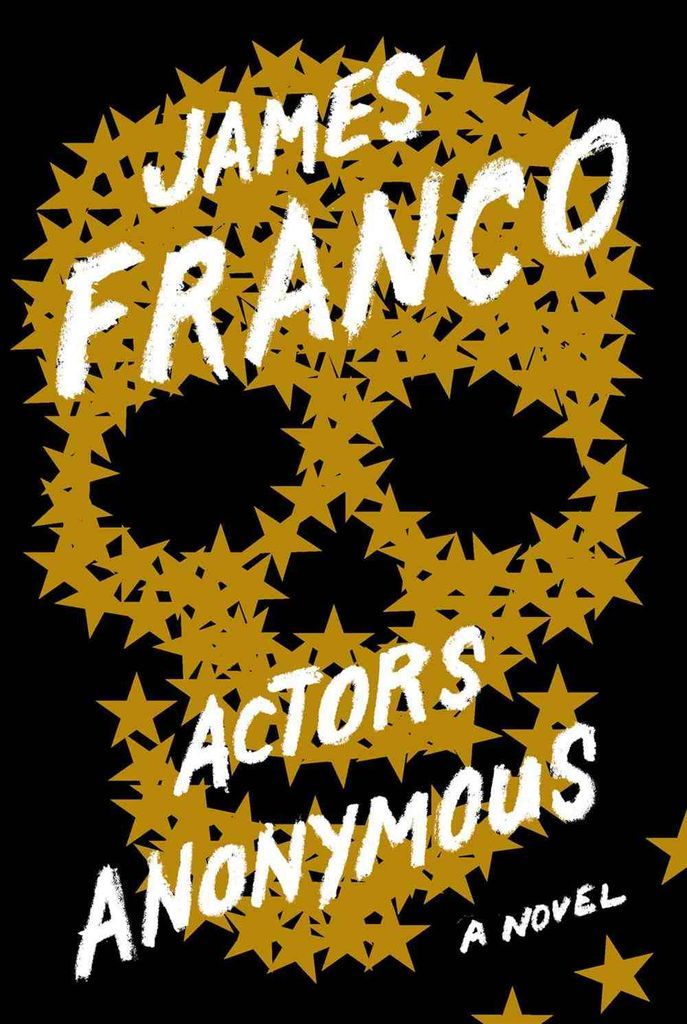 Actors Anonymous by James Franco (New Harvest)
The actors in James Franco's brilliant debut novel include a McDonald's drive-thru operator who spends his shift trying on accents; an ex-child star recalling a massive beachside bacchanal; hospital volunteers and Midwestern transplants; a vampire flick starlet who discovers a cryptic book written by a famous actor gone AWOL; and the ghost of River Phoenix. Then there's Franco himself, who prowls backstage, peering out between the lines-before taking the stage with fascinating meditations on his art, along with nightmarish tales of excess. "Hollywood has always been a private club," he writes. "I open the gates. I say welcome. I say,Look inside."
Told in a dizzying array of styles-from lyric essays and disarming testimonials to hilariously rambling text messages and ghostly footnotes-and loosely modeled on Alcoholics Anonymous's Twelve Steps and Twelve Traditions, Actors Anonymous is an intense, wild ride into the dark heart of celebrity.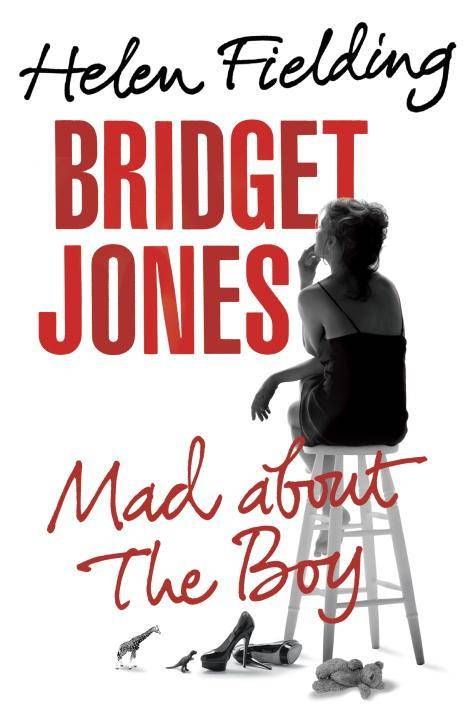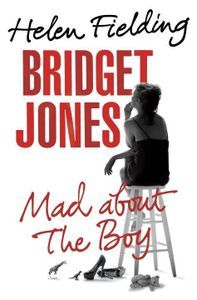 Bridget Jones: Mad About the Boy by Helen Fielding (Knopf)
In Helen Fielding's wildly funny, hotly anticipated new novel, Bridget faces a few rather pressing questions:
Is it better to die of Botox or die of loneliness because you're so wrinkly?
Is it wrong to lie about your age when online dating?
Does the Dalai Lama actually tweet or is it his assistant?
Is it normal to get fewer followers the more you tweet?
Is technology now the fifth element? Or is that wood?
Is sleeping with someone after two dates and six weeks of texting the same as getting married after two meetings and six months of letter writing in Jane Austen's day?
Pondering these and other modern dilemmas, Bridget Jones stumbles through the challenges of loss, single motherhood, tweeting, texting, technology, and rediscovering her sexuality in-Warning! Bad, outdated phrase approaching!-middle age.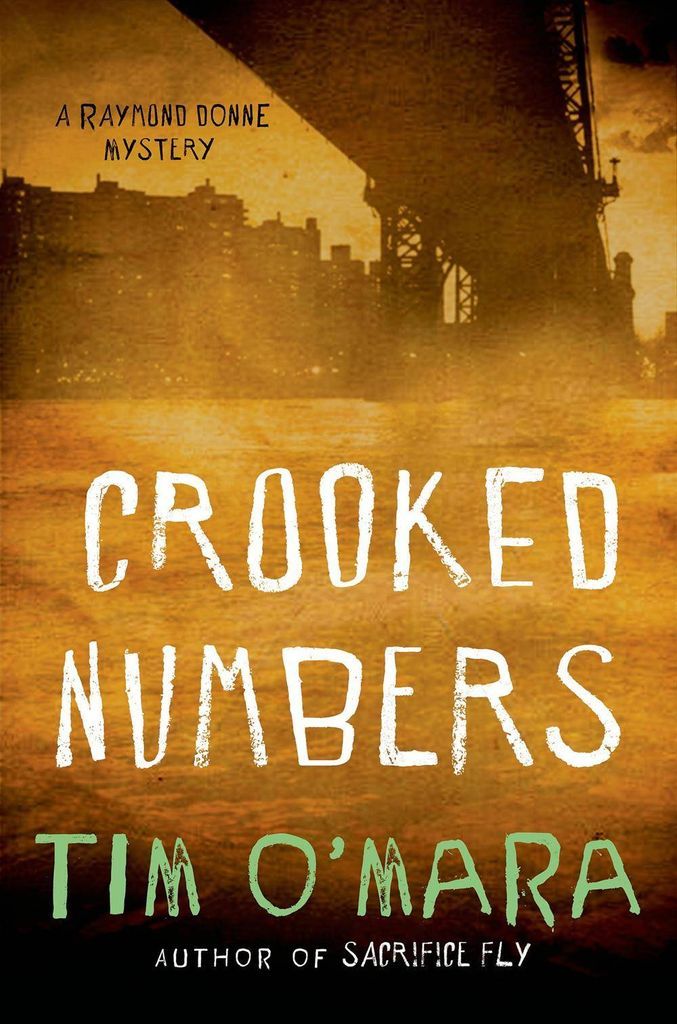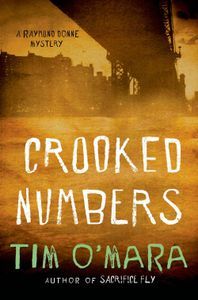 Crooked Numbers by Tim O'Mara (Minotaur Books)
Raymond Donne's former student Douglas Lee had everything going for him thanks to a scholarship to an exclusive private school in Manhattan, but all of that falls apart when his body is found below the Williamsburg Bridge with a dozen knife wounds in it. That kind of violence would normally get some serious attention from the police and media except when it's accompanied by signs that it could be gang related. When that's the case, the story dies and the police are happy to settle for the straightforward explanation. Dougie's mom isn't having any of that and asks Ray, who had been a cop before an accident cut his career short, to look into it, unofficially. He does what he can, asking questions, doling out information to the press, and filling in some holes in the investigation, but he doesn't get far before one of Dougie's private school friends is killed and another is put in the hospital. What kind of trouble could a couple of sheltered kids get into that would end like that? And what does it have to do with Dougie's death? None of it adds up, but there's no way Ray can just wait around for something to happen.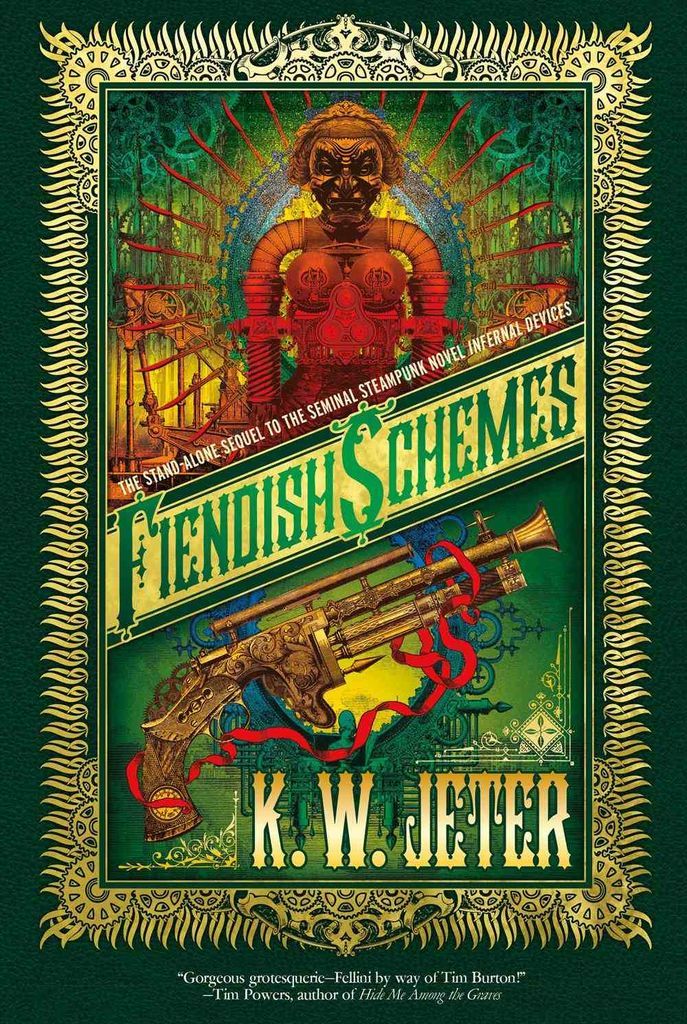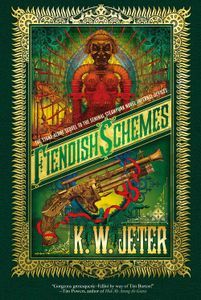 Fiendish Schemes by K. W. Jeter (Tor Books)
In 1986 K. W. Jeter coined the term "steampunk," applying it to his first Victorian-era science fiction alternate-history adventure. At last he has returned, with a tale of George Dower, son of the inventor ofInfernal Devices, who has been in new self-imposed exile…accumulating debts.
The world Dower left when he went into hiding was significantly simpler than the new, steam-powered Victorian London, a mad whirl of civilization filled with gadgets and gears in the least expected places. After accepting congratulations for his late father's grandest invention—a walking, steam-powered lighthouse—Dower is enticed by the prospect of financial gain into a web of intrigue with ominously mysterious players who have nefarious plans of which he can only guess. If he can locate and make his father's Vox Universalis work as it was intended, his future, he is promised, is assured. But his efforts are confounded by the strange Vicar Stonebrake, who promises him aid, but is more interested in converting sentient whales to Christianity—and making money—than in helping George. Drugged, arrested, and interrogated by men, women, and the steam-powered Prime Minister, Dower is trapped in a maelstrom of secrets, corruption, and schemes that threaten to drown him in the chaos of this mad new world.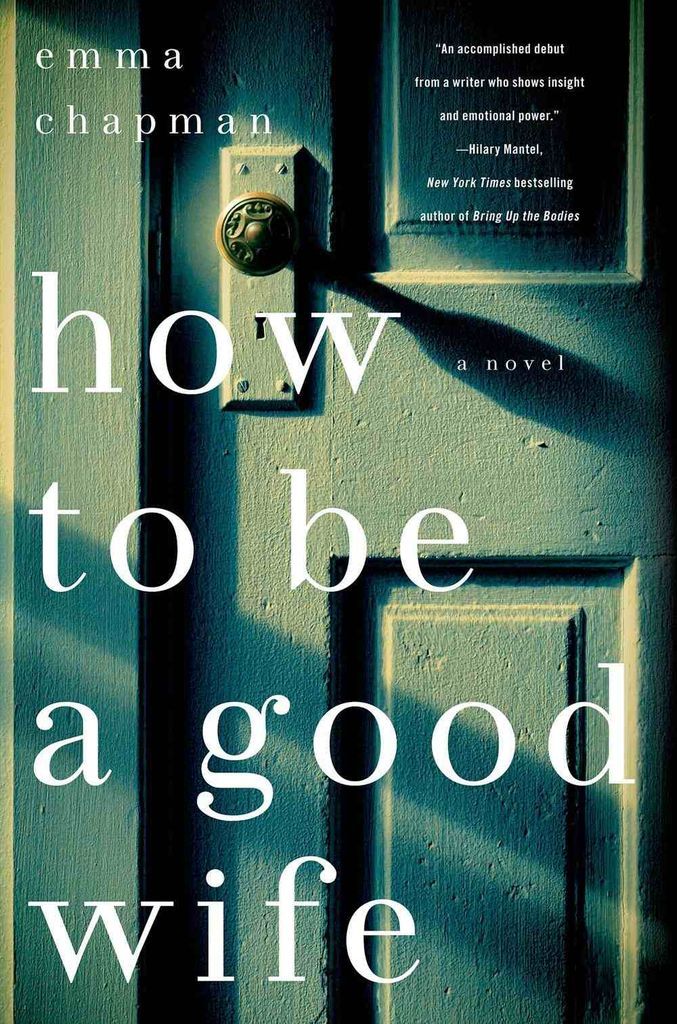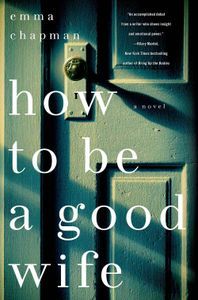 How to be a Good Wife by Emma Chapman (St. Martin's Press)
Marta and Hector have been married for a long time. Through the good and bad; through raising a son and sending him off to life after university. So long, in fact, that Marta finds it difficult to remember her life before Hector. He has always taken care of her, and she has always done everything she can to be a good wife—as advised by a dog-eared manual given to her by Hector's aloof mother on their wedding day.
But now, something is changing. Small things seem off. A flash of movement in the corner of her eye, elapsed moments that she can't recall. Visions of a blonde girl in the darkness that only Marta can see. Perhaps she is starting to remember—or perhaps her mind is playing tricks on her. As Marta's visions persist and her reality grows more disjointed, it's unclear if the danger lies in the world around her, or in Marta herself. The girl is growing more real every day, and she wants something.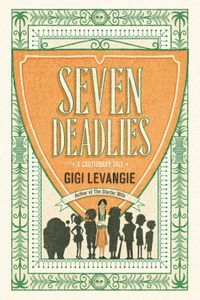 Seven Deadlies: A Cautionary Tale by Gigi Levangie (Blue Rider Press)
Perry Gonzalez is not like the other kids in her Beverly Hills high school—a full-blooded Latina on a scholarship, living in a tiny apartment with her mother, she doesn't have much in common with the spoiled, privileged kids who are chauffeured to school every morning. But Perry is a budding young writer with her sights set on Bennington—and her seven deadly stories are her ticket to the Ivory Tower. To pay her way, Perry's been babysitting (correction: teenage-sitting) and tutoring the neighborhood kids, and she has seen the dark side of adolescence: lust for the "Judas Brothers" that leads to electrocution at a private birthday party concert; wrath that inspires new and perverse family bonds; and greed, in a young Bernie Madoff acolyte who conceives of a copycat Ponzi scheme involving his own grandmother. Perry's sinfully addictive, poignant, and smart voice will enchant and horrify readers of all ages, and author Gigi Levangie Grazer has never been funnier—her wickedly sharp and observant prose brings each of these delightful and deranged characters terrifyingly, hilariously to life.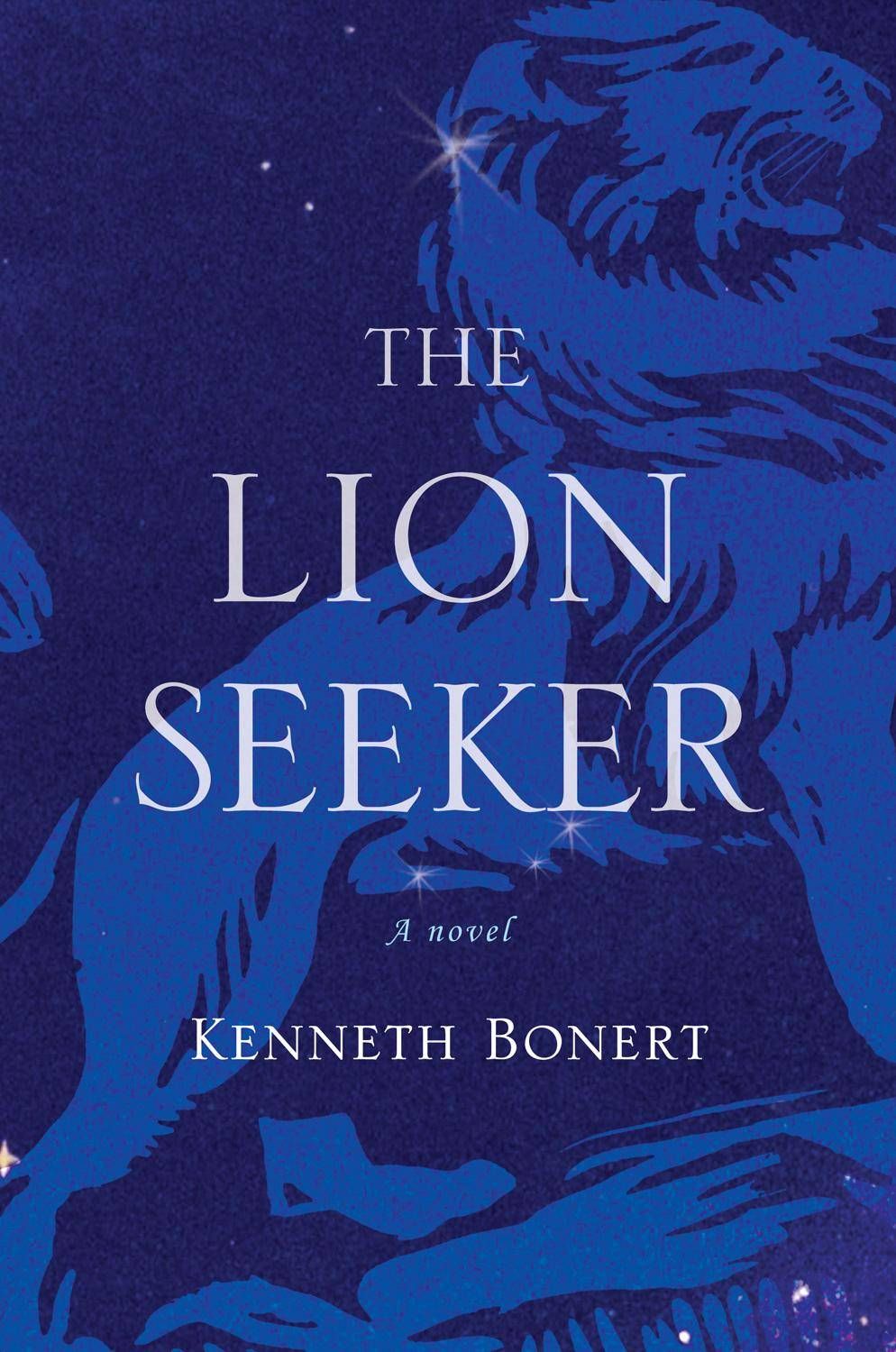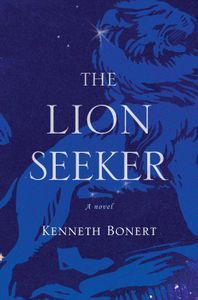 The Lion Seeker by Kenneth Bonert (Houghton Mifflin Harcourt)
Are you a stupid or a clever?
Such is the refrain in Isaac Helger's mind as he makes his way from redheaded hooligan to searching adolescent to striving young man on the make. His mother's question haunts every choice. Are you a stupid or a clever? Will you find a way to lift your family out of Johannesburg's poor inner city, to buy a house in the suburbs, to bring your aunts and cousins from Lithuania? Isaac's mother is a strong woman and a scarred woman; her maimed face taunts him with a past no one will discuss. As World War II approaches, then falls upon them, they hurtle toward a catastrophic reckoning. Isaac must make decisions that, at first, only seem to be life-or-death, then actually are. Meanwhile, South Africa's history, bound up with Europe's but inflected with its own accents-Afrikaans, Zulu, Yiddish, English-begins to unravel. Isaac's vibrant, working-class, Jewish neighborhood lies near the African slums; under cover of night, the slums are razed, the residents forced off to townships. Isaac's fortune-seeking takes him to the privileged seclusion of the Johannesburg suburbs, where he will court forbidden love.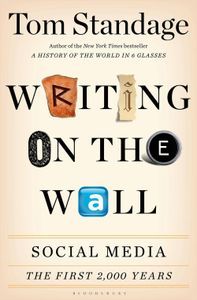 Writing on the Wall: Social Media – The First 2,000 Years by Tom Standage (Bloomsbury USA)
From the papyrus letters that Cicero and other Roman statesmen used to exchange news across the Empire to the rise of hand-printed tracts of the Reformation to the pamphlets that spread propaganda during the American and French revolutions, Standage chronicles the increasingly sophisticated ways people shared information with each other, spontaneously and organically, down the centuries. With the rise of newspapers in the nineteenth century, the nature of communication changed; increasingly, especially as radio and television, the "mass media," came to dominate in the twentieth century, information was centrally controlled. However, with the advent of the Internet, the story has come full circle, and the spreading of information along social networks has reemerged in powerful new ways. Invoking the likes of Thomas Paine, the celebrated Madame Doublet in the French Revolution, and Vinton Cerf, co-inventor of the Internet, Standage explores themes that have long been debated: the tension between freedom of expression and censorship; whether social media trivializes, coarsens or enhances public discourse; and its role in spurring innovation, enabling self-promotion, and fomenting revolution.
PAPERBACK RELEASES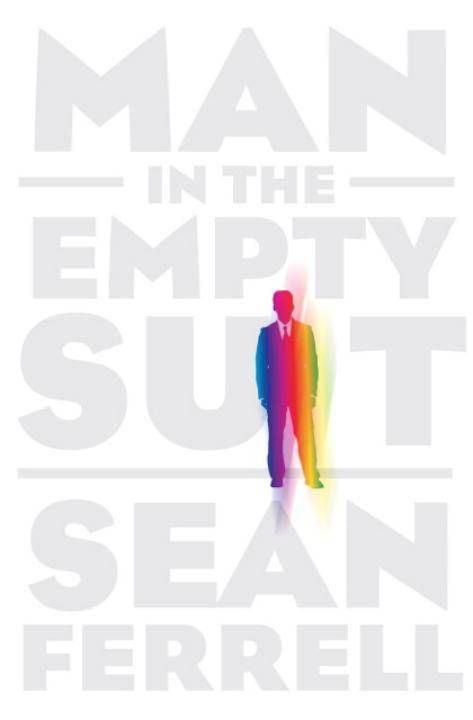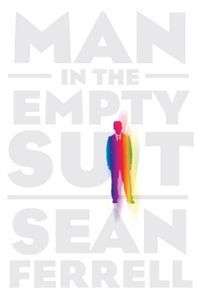 Man in the Empty Suit by Sean Ferrell (Soho Press)
Say you're a time traveler and you've already toured the entirety of human history. After a while, the outside world might lose a little of its luster. That's why this time traveler celebrates his birthday partying with himself. Every year, he travels to an abandoned hotel in New York City in 2071, the hundredth anniversary of his birth, and drinks twelve-year-old Scotch (lots of it) with all the other versions of who he has been and who he will be. Sure, the party is the same year after year, but at least it's one party where he can really, well, be himself.
The year he turns 39, though, the party takes a stressful turn for the worse. Before he even makes it into the grand ballroom for a drink he encounters the body of his forty-year-old self, dead of a gunshot wound to the head. As the older versions of himself at the party point out, the onus is on him to figure out what went wrong-he has one year to stop himself from being murdered, or they're all goners. As he follows clues that he may or may not have willingly left for himself, he discovers rampant paranoia and suspicion among his younger selves, and a frightening conspiracy among the Elders. Most complicated of all is a haunting woman possibly named Lily who turns up at the party this year, the first person besides himself he's ever seen at the party. For the first time, he has something to lose. Here's hoping he can save some version of his own life.
37 Things I Love (in no particular order) by Kekla Magoon (Square Fish)
Ellis only has four days of her sophomore year left, and summer is so close that she can almost taste it. But even with vacation just within reach, Ellis isn't exactly relaxed. Her father has been in a coma for years, the result of a construction accident, and her already-fragile relationship with her mother is strained over whether or not to remove him from life support. Her best friend fails even to notice that anything is wrong and Ellis feels like her world is falling apart. But when all seems bleak, Ellis finds comfort in the most unexpected places.
Life goes on, but in those four fleeting days friends are lost and found, promises are made, and Ellis realizes that nothing will ever quite be the same.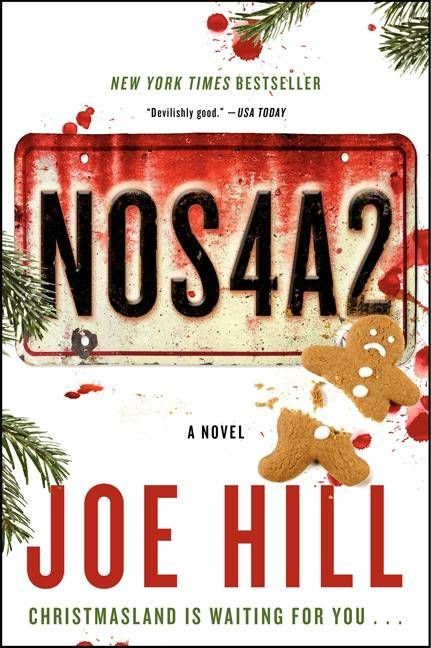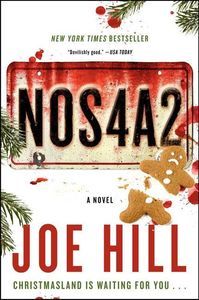 NOS4A2 by Joe Hill (William Morrow)
What's good stays good, no matter how much of a beating it takes. . . .
Victoria McQueen has a secret gift for finding things: a misplaced bracelet, a missing photograph, answers to unanswerable questions. On her dayglo blue Raleigh Tuff Burner bike, she makes her way to a rickety covered bridge that, within moments, takes her wherever she needs to go, whether it's across Massachusetts or across the country. Vic doesn't tell anyone about her unusual ability because she knows that no one would believe her. She has trouble understanding it herself. And she knows it isn't free. Each time she makes a trip across that bridge, a piece of herself is lost. But Vic isn't the only one with a special gift.
Charles Talent Manx has a way with children. He likes to take them for rides in his 1938 Rolls-Royce Wraith with the NOS4A2 vanity plate. With his old car, he can slip right out of the everyday world, and onto the hidden roads that transport them to an astonishing playground of amusements he calls Christmasland. Mile by mile, their journey across the highway of Charlie's twisted imagination transforms his precious passengers, leaving them as terrifying and unstoppable as their benefactor.
Then, one day, Vic goes looking for trouble-and finds Manx. That was a lifetime ago. Now, the only kid to ever escape his unmitigated evil is all grown up and desperate to forget. But the end of one nightmare is just the beginning of another . . . because Charlie Manx hasn't stopped thinking about the exceptional Victoria McQueen. He's on the road again and he's picked up a new passenger: Vic's own son. In a life-and-death battle of wills-her magic pitted against his-Vic McQueen is going to get her son back and destroy Manx once and for all. Or she'll die trying. . . .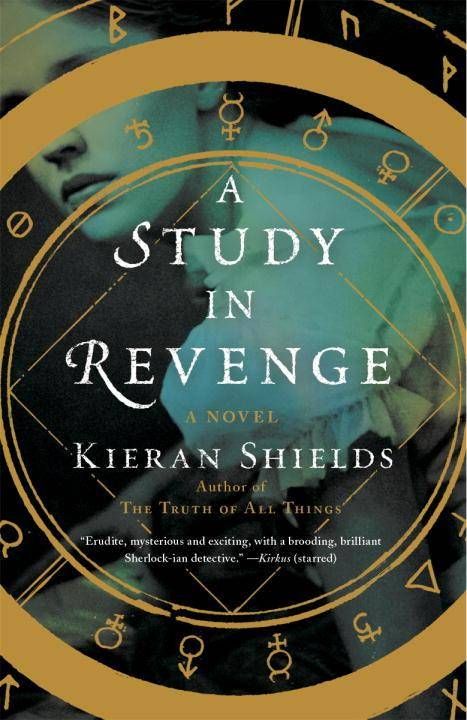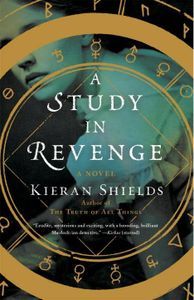 A Study in Revenge by Kieran Shields (Broadway Books)
In the summer of 1893, a thief named Cosgrove is shot while delivering a stolen artifact in Portland, Maine. Days after the thief's burial, the man's body turns up again, badly scorched, in an abandoned house. Police detective Archie Lean is called in to investigate, and he quickly deducees that the scene has been staged to give the appearance that Cosgrove somehow rose from the dead and entered the house on his own, all while on fire. Occult symbols and messages appear near the crime. Mystified, Lean summons his erstwhile partner, Perceval Grey, a brilliant former Pinkerton detective who happens to be half Native American.
What comes next is a breathless chase for the thunderstone, a mysterious, centuries-old relic that wields cryptic yet potentially incredible power. From the dark streets of Portland to the provincial drawing rooms of Brahmin Boston, A Study in Revenge is a fascinating follow-up by an up-and-coming historical mystery writer.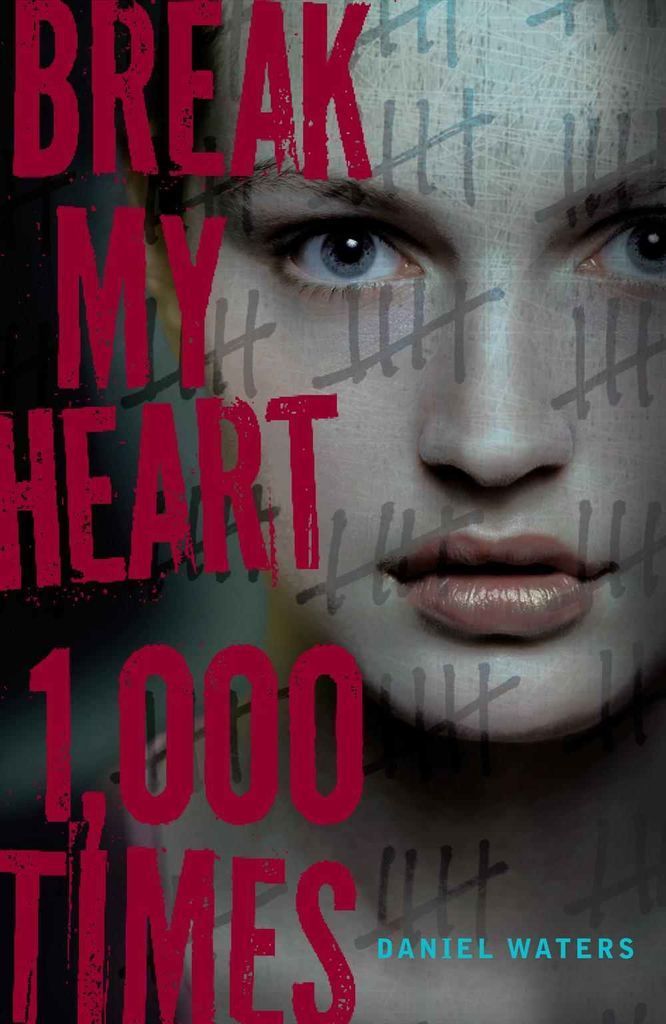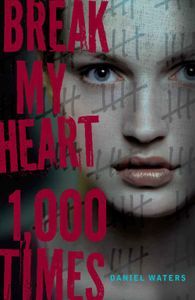 Break My Heart 1,000 Times by Daniel Waters (Disney-Hyperion)
Living in the aftermath of the Event means that seeing the dead is now a part of life, but Veronica wishes that the ghosts would just move on. Instead, the ghosts aren't disappearing-they're gaining power.
When Veronica and her friend, Kirk, decide to investigate why, they stumble upon a sinister plot. One of Veronica's high school teachers is crippled by the fact that his dead daughter has never returned as a ghost. Veronica seems like the perfect body to host her. And even if he's wrong, what's the harm in creating one more ghost?
_____________________
Sign up for our newsletter to have the best of Book Riot delivered straight to your inbox every week. No spam. We promise.
To keep up with Book Riot on a daily basis, follow us on Twitter, like us on Facebook, and subscribe to the Book Riot podcast in iTunes or via RSS. So much bookish goodness–all day, every day.