Fresh Ink appears one day late this week as we flash back to some of our favorite posts from Book Riot's first two years.
HARDCOVER RELEASES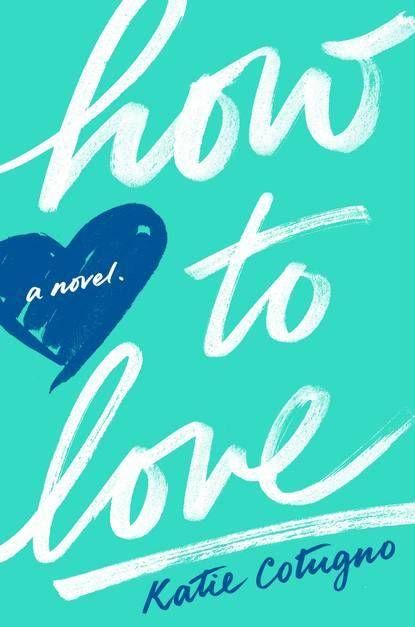 How to Love by Katie Cotungo (Balzer + Bray)
Before: Reena Montero has loved Sawyer LeGrande for as long as she can remember: as natural as breathing, as endless as time. But he's never seemed to notice that Reena even exists…until one day, impossibly, he does. Reena and Sawyer fall in messy, complicated love. But then Sawyer disappears from their humid Florida town without a word, leaving a devastated-and pregnant-Reena behind.
After: Almost three years have passed, and there's a new love in Reena's life: her daughter, Hannah. Reena's gotten used to being without Sawyer, and she's finally getting the hang of this strange, unexpected life. But just as swiftly and suddenly as he disappeared, Sawyer turns up again. Reena doesn't want anything to do with him, though she'd be lying if she said Sawyer's being back wasn't stirring something in her. After everything that's happened, can Reena really let herself love Sawyer LeGrande again?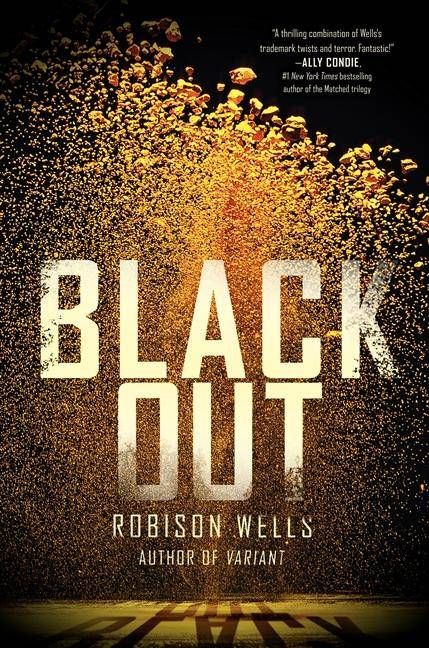 Blackout by Robinson Wells (HarperTeen)
Jack and Aubrey are high school students.
Laura and Alec are trained terrorists.
There was no reason for their paths to ever cross…
But now a mysterious virus is spreading throughout America, infecting teenagers with impossible powers. And these four are about to find their lives intertwined in a complex web of deception, loyalty, and catastrophic danger-where one wrong choice could trigger an explosion that ends it all.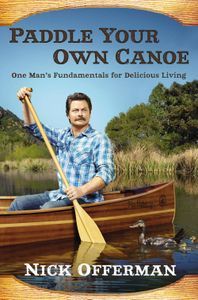 Paddle Your Own Canoe by Nick Offerman (Dutton Adult)
Growing a perfect moustache, grilling red meat, wooing a woman—who better to learn from than the always charming, always manly Nick Offerman, best known as Parks and Recreation's Ron Swanson? Combining his trademark comic voice and very real expertise in woodworking—he runs his own woodshop—Paddle Your Own Canoe features sage advice in the categories of love, etiquette, time management, diet, grooming, and self-confidence.
Filled with "laughter, wood shavings, and kisses," Paddle Your Own Canoe includes stories from Offerman's childhood in small-town Minooka, Illinois—"I grew up literally in the middle of a cornfield"—to his beginnings as a carpenter/actor and to the hilarious seduction of his now-wife Megan Mullally. And if that wasn't enough, Offerman also shares a haiku. About bratwurst.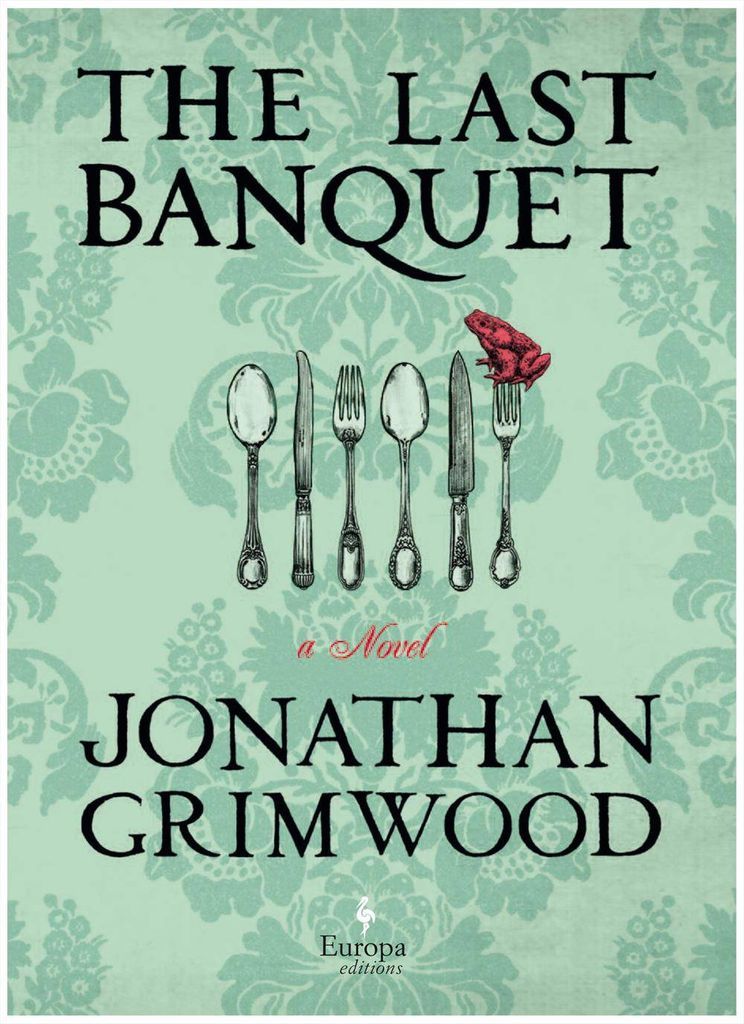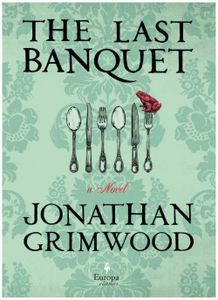 The Last Banquet by Jonathan Greenwood (Europa Editions)
Set against the backdrop of the Enlightenment, the delectable decadence of Versailles, and the French Revolution, The Last Banquet is an intimate epic that tells the story of one man's quest to know the world through its many and marvelous flavors. Jean-Marie d'Aumout will try anything once, with consequences that are at times mouthwatering and at others fascinatingly macabre (Three Snake Bouillabaisse anyone? Or perhaps some pickled Wolf's Heart?). When he is not obsessively searching for a new taste d'Aumout is a fast friend, a loving husband, a doting father, and an imaginative lover. He befriends Ben Franklin, corresponds with the Marquis de Sade and Voltaire, becomes a favorite at Versailles, thwarts a peasant uprising, improves upon traditional French methods of contraception, plays an instrumental role in the Corsican War of Independence, and constructs France's finest menagerie. But d'Aumout's every adventurous turn is decided by his at times dark obsession to know all the world's flavors before that world changes irreversibly.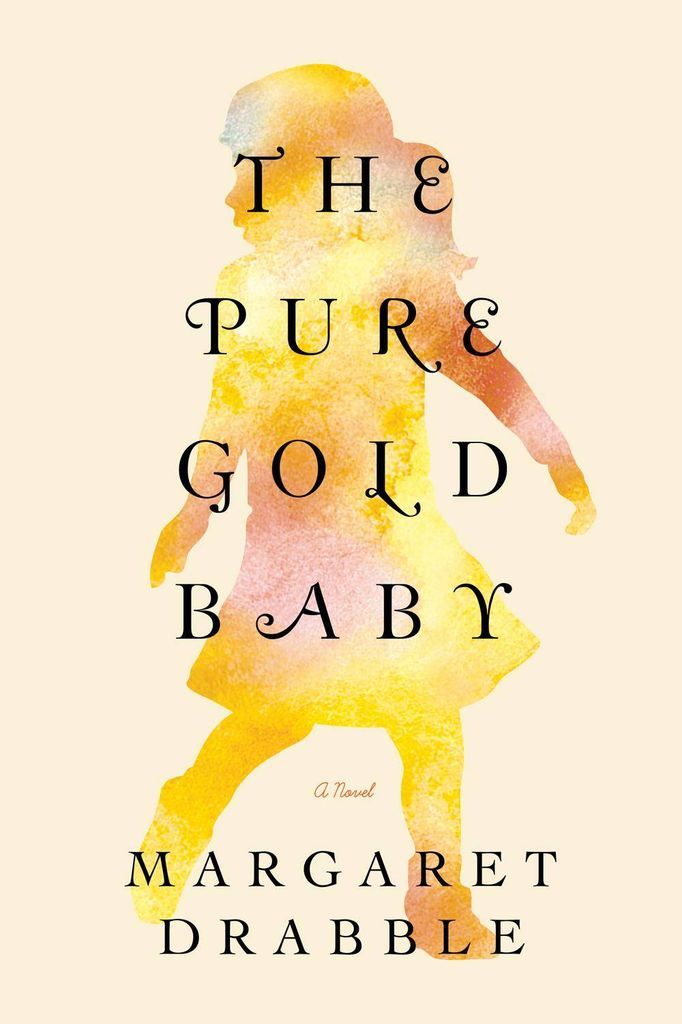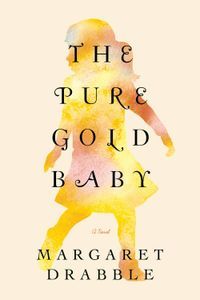 The Pure Gold Baby by Margaret Drabble (Houghton Mifflin Harcourt)
Jessica Speight, a young anthropology student in 1960s London, is at the beginning of a promising academic career when an affair with her married professor turns her into a single mother. Anna is a pure gold baby with a delightful sunny nature. But as it becomes clear that Anna will not be a normal child, the book circles questions of responsibility, potential, even age, with Margaret Drabble's characteristic intelligence, sympathy, and wit.
Drabble once wrote, "Family life itself, that safest, most traditional, most approved of female choices, is not a sanctuary; it is, perpetually, a dangerous place." Told from the point of view of the group of mothers who surround Jess, The Pure Gold Baby is a brilliant, prismatic novel that takes us into that place with satiric verve, trenchant commentary, and a movingly intimate story of the unexpected transformations at the heart of motherhood.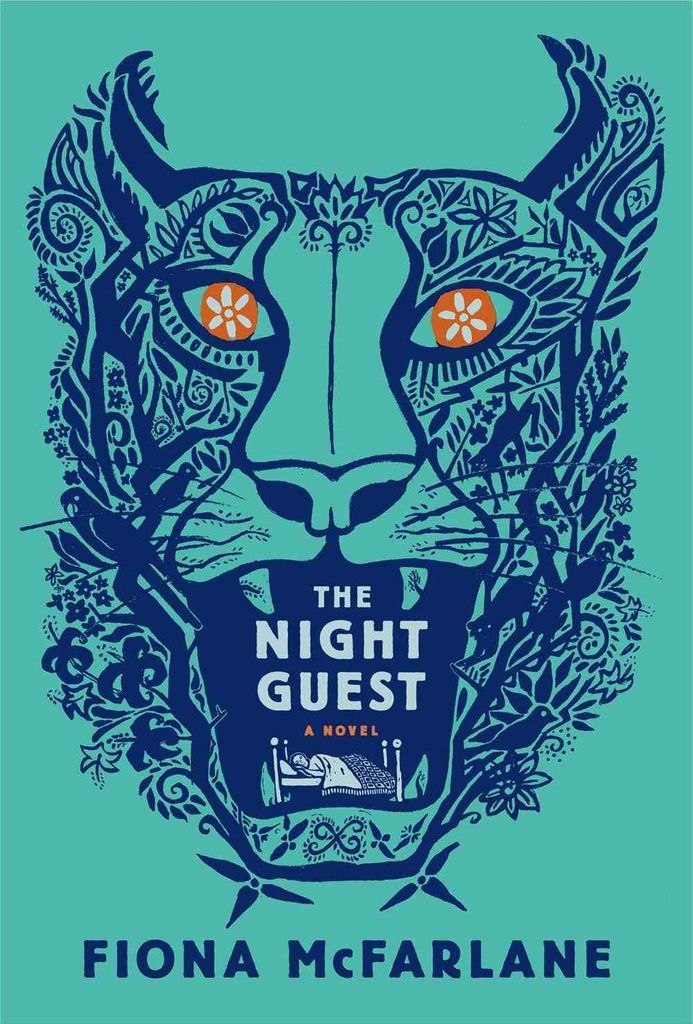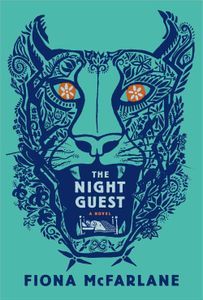 The Night Guest by Fiona McFarlane (Faber & Faber)
Ruth is widowed, her sons are grown, and she lives in an isolated beach house outside of town. Her routines are few and small. One day a stranger arrives at her door, looking as if she has been blown in from the sea. This woman—Frida—claims to be a care worker sent by the government. Ruth lets her in. Now that Frida is in her house, is Ruth right to fear the tiger she hears on the prowl at night, far from its jungle habitat? Why do memories of childhood in Fiji press upon her with increasing urgency? How far can she trust this mysterious woman, Frida, who seems to carry with her her own troubled past? And how far can Ruth trust herself?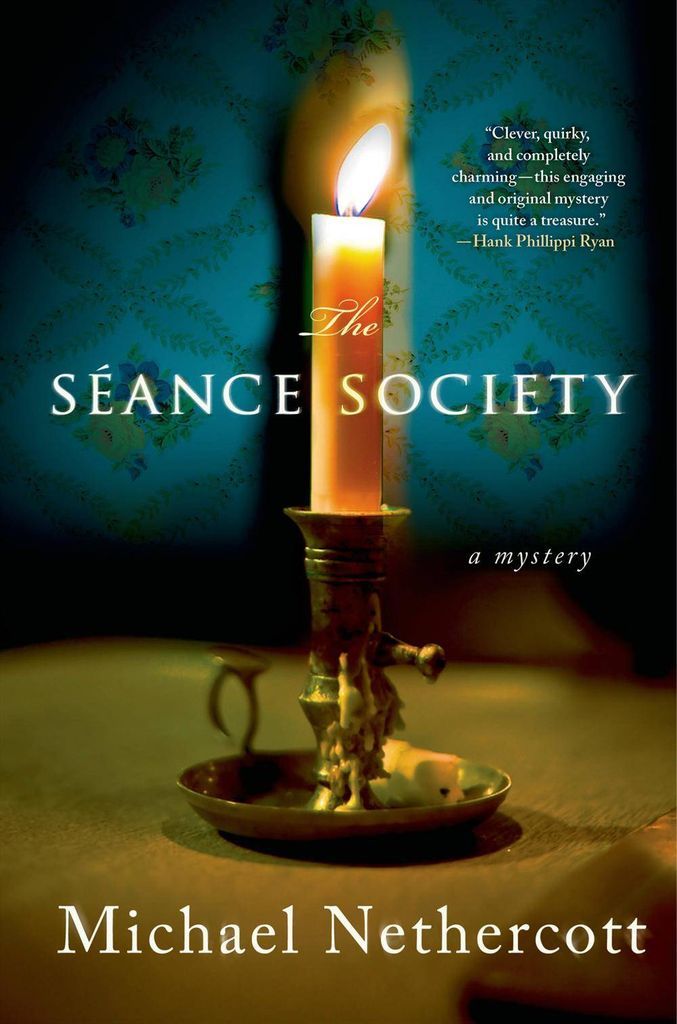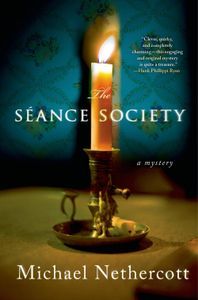 The Seance Society by Michael Nethercott (Minotaur Books)
It's 1956, and Lee Plunkett has taken over the family business as a private investigator despite his reluctance to follow in his father's footsteps. When murder intrudes on a group of ghost seekers, Lee is asked to solve the case by a cop on the verge of retirement. At the urging of his perpetual fiancée Audrey, Lee enlists the help of Mr. O'Nelligan, a scholarly Irishman with a keen eye for solving mysteries. The duo is drawn into a murder investigation involving the "Spectricator," a machine designed to communicate with the dead. Soon, Plunkett and O'Nelligan are knee-deep in a suspect pool that includes a surly medium, a former speakeasy queen, a mysterious Spanish widow, and a whole slew of eccentric servants. Engaging, charming, and smart,The Séance Society is a fresh take on the traditional mystery genre for readers who love original characters, witty dialogue, and a great whodunit.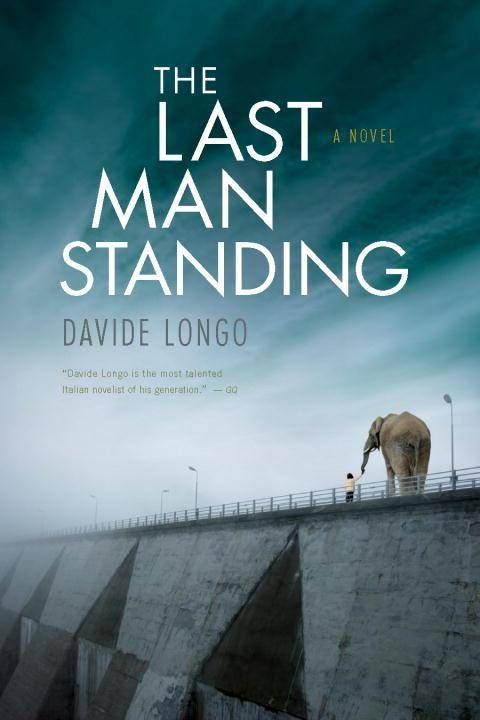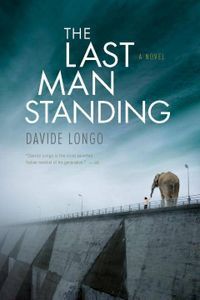 The Last Man Standing by Davide Longo (MacLehouse Prress)
In this dystopian, post-apocalyptic literary novel, Italy is on the brink of collapse: borders are closed, banks are refusing to distribute money to their clients, the postal service is shuttered, and food supplies are running short. Armed gangs of drug-fueled youth rampage through the countryside as the nation descends into chaos.
Leonardo was once a famous writer and professor before a sex scandal ended his marriage and his career. With society collapsing around them, his ex-wife leaves their daughter and son in his care as she sets off in search of her new husband, who is missing. Ultimately, Leonardo is forced to evacuate and take his children to safety, but to do so he will have to summon a quality he has never exhibited before: courage.
PAPERBACK RELEASES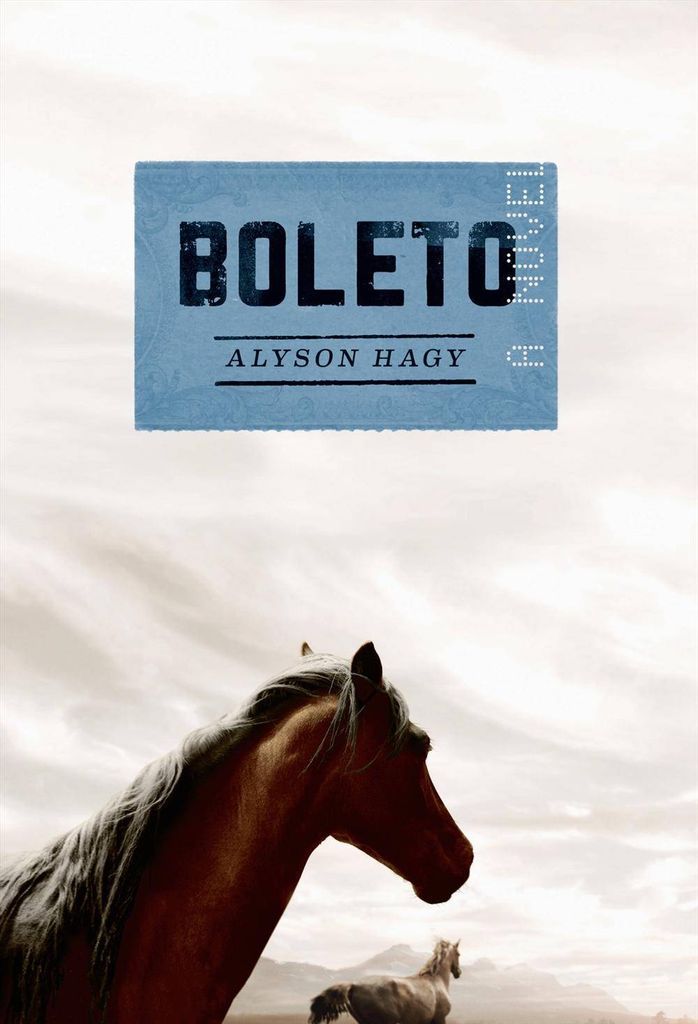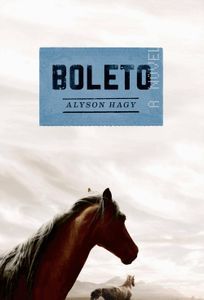 Boleto by Alyson Hagy (Graywolf Press)
Will Testerman is a young Wyoming horse trainer determined to make something of himself. Money is tight at the family ranch, where he's living again after a disastrous end to his job on the Texas show-horse circuit. He sees his chance with a beautiful quarter horse, a filly that might earn him a reputation, and spends his savings to buy her.
Armed with stories and the confidence of youth, he devotes himself to her training-first, in the familiar barns and corrals of home, then on a guest ranch in the rugged Absaroka mountains, and, in the final trial, on the glittering, treacherous polo fields of southern California.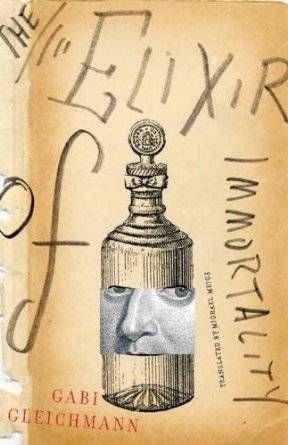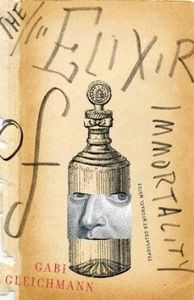 The Elixir of Immortality by Gabi Gleichmann (Other Press)
Since the eleventh century, the Spinoza family has passed down, from father to son, a secret manuscript containing the recipe for immortality. Now, after thirty-six generations, the last descendant of this long and illustrious chain, Ari Spinoza, doesn't have a son to whom to entrust the manuscript. From his deathbed, he begins his narrative, hoping to save his lineage from oblivion.
Ari's two main sources of his family's history are a trunk of yellowing documents inherited from his grandfather, and his great-uncle Fernando's tales that captivated him when he was a child. He chronicles the Spinozas' involvement in some of Europe's most formative cultural events with intertwining narratives that move through ages of tyranny, creativity, and social upheaval: into medieval Portugal, Grand inquisitor Torquemada's
Spain, Rembrandt's Amsterdam, the French Revolution, Freud's Vienna, and the horrors of both world wars.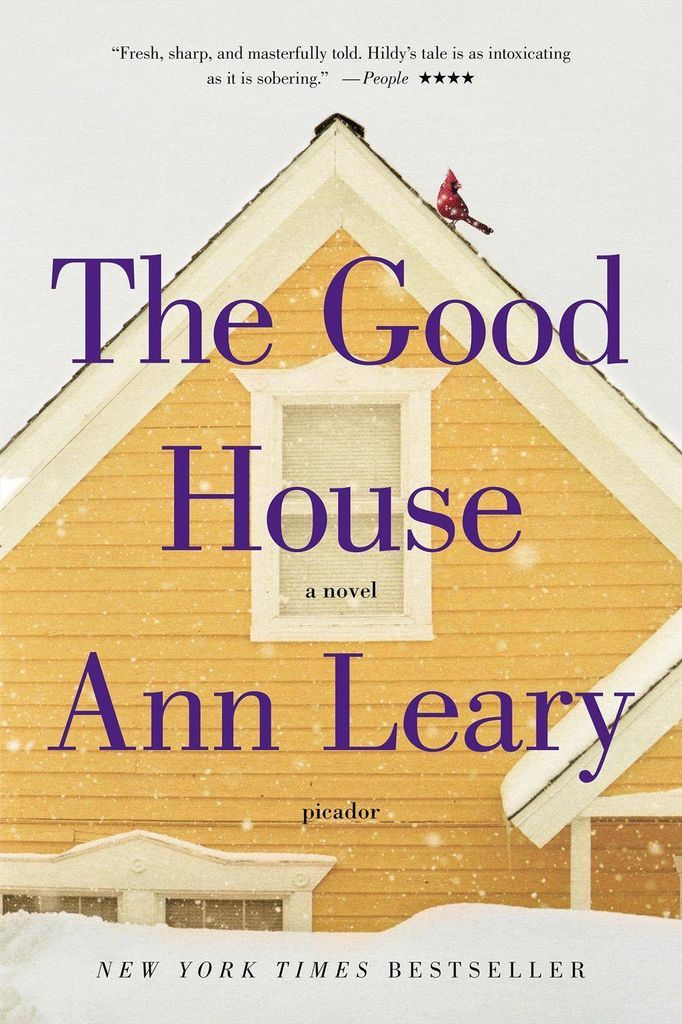 The Good House by Ann Leary (Picador)
Hildy Good is a townie. A lifelong resident of a small community on the rocky coast of Boston's North Shore, she knows pretty much everything about everyone. And she's good at lots of things, too. A successful real-estate broker, mother, and grandmother, her days are full. But her nights have become lonely ever since her daughters, convinced their mother was drinking too much, sent her off to rehab. Now she's in recovery-more or less. Alone and feeling unjustly persecuted, Hildy finds a friend in Rebecca McAllister, one of the town's wealthy newcomers. Rebecca is grateful for the friendship and Hildy feels like a person of the world again, as she and Rebecca escape their worries with some harmless gossip and a bottle of wine by the fire-just one of their secrets.
But Rebecca is herself the subject of town gossip. When Frank Getchell, an old friend who shares a complicated history with Hildy, tries to warn her away from Rebecca, Hildy attempts to protect her friend from a potential scandal. Soon, however, Hildy is busy trying to protect her own reputation. When a cluster of secrets becomes dangerously entwined, the reckless behavior of one person threatens to expose the other, and this darkly comic novel takes a chilling turn.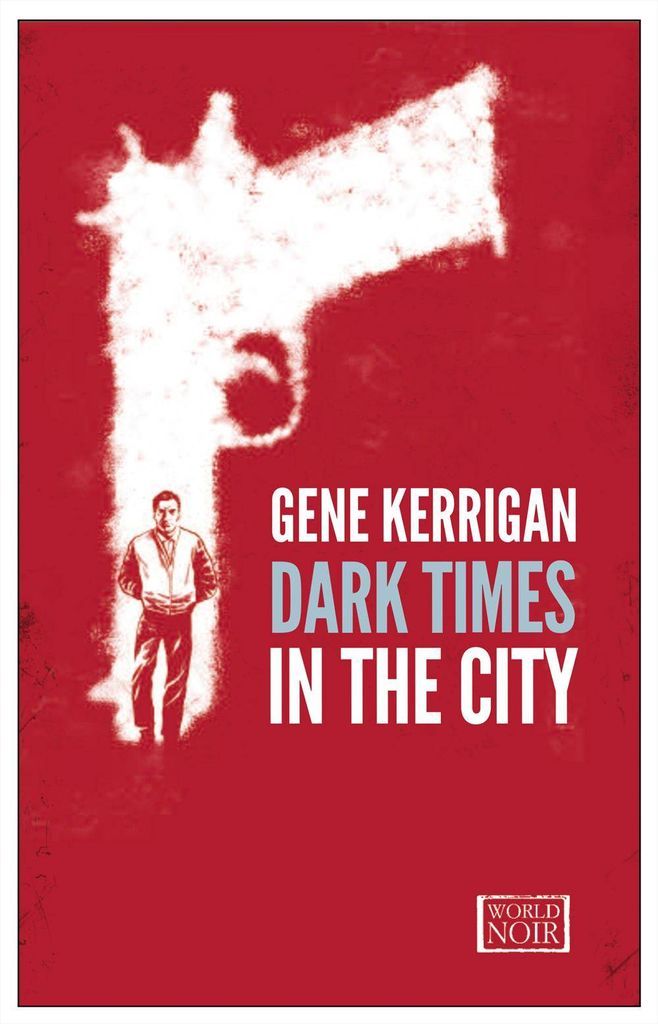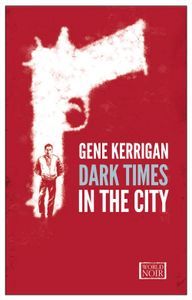 Dark Times in the City by Gene Kerrigan (Europa Editions)
Danny Callaghan is having a quiet drink in a Dublin pub when two men with guns walk in. They're here to take care of a minor problem – petty criminal Walter Bennett. On impulse, Callaghan intervenes to save Walter's life. Soon, his own survival is in question. With a troubled past and an uncertain future, Danny finds himself drawn into a vicious scheme of revenge. Dark Times in the City depicts an edgy city where affluence and cocaine fuel a ruthless gang culture, and a man's fleeting impulse may cost the lives of those who matter most to him. Kerrigan's new novel is his finest yet; a CWA Gold Dagger Crime Novel finalist, its gripping from start to finish, powerful, original and impossible to put down.
Eat, Brains, Love by Jeff Hart (HarperTeen)
Jake Stephens was always an average, fly-under-the-radar guy. The kind of guy who would never catch the attention of an insanely popular girl like Amanda Blake-or a psychic teenage government agent like Cass. But one day during lunch, Jake's whole life changed. He and Amanda suddenly locked eyes across the cafeteria, and at the exact same instant, they turned into zombies and devoured half their senior class.
Now Jake definitely has Amanda's attention-as well as Cass's, since she's been sent on a top-secret mission to hunt them down. As Jake and Amanda deal with the existential guilt of eating their best friends, Cass struggles with a growing psychic dilemma of her own-one that will lead the three of them on an epic journey across the country and make them question what it means to truly be alive. Or undead.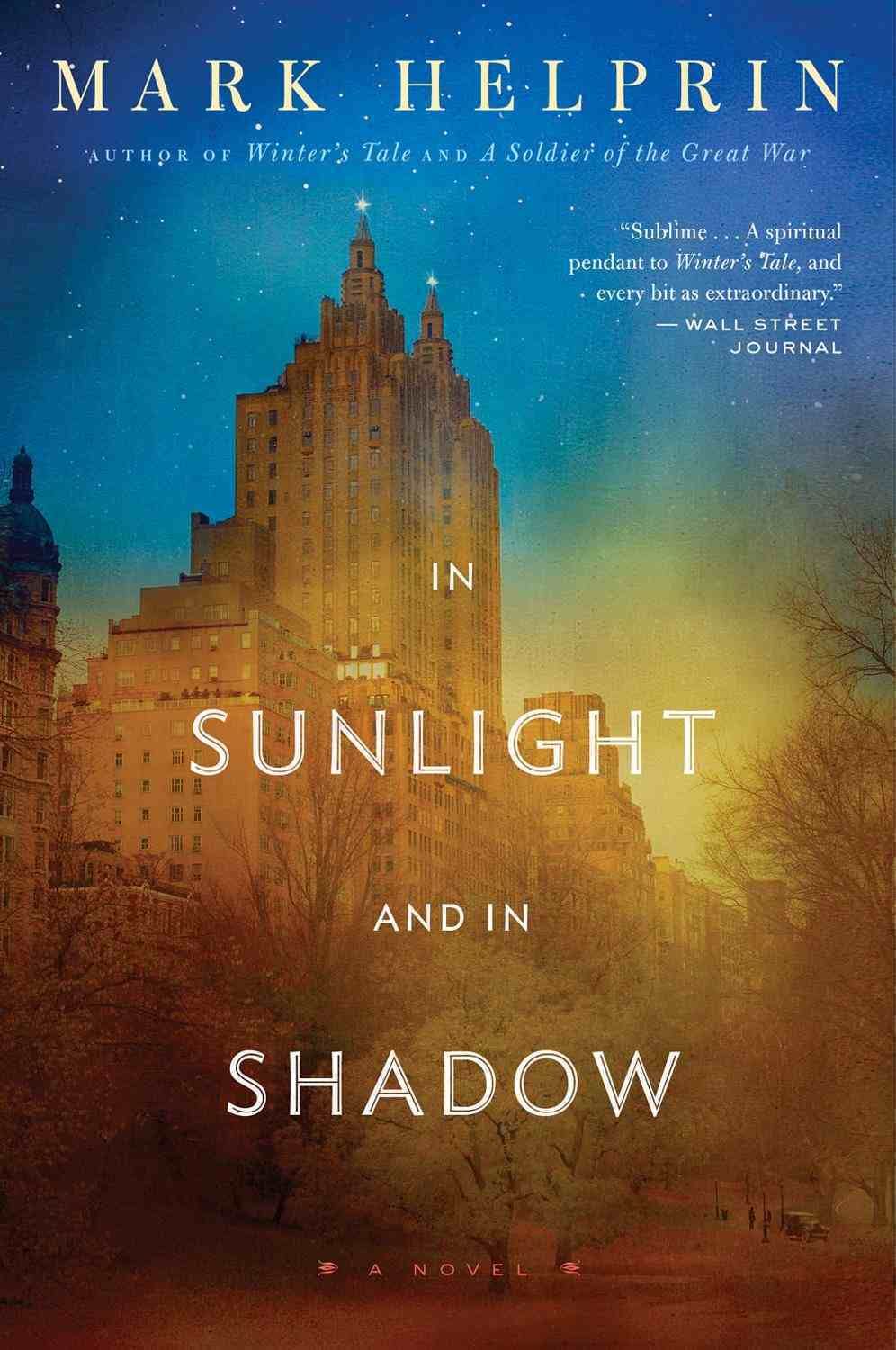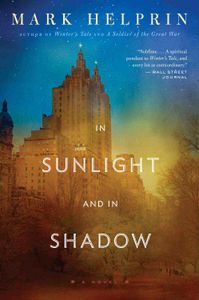 In Sunlight and in Shadow by Mark Helprin (Mariner Books)
In the summer of 1946, New York City pulses with energy. Harry Copeland, a World War II veteran, has returned home to run the family business. Yet his life is upended by a single encounter with the young singer and heiress Catherine Thomas Hale, as each falls for the other in an instant. They pursue one another in a romance played out in Broadway theaters, Long Island mansions, the offices of financiers, and the haunts of gangsters. Catherine's choice of Harry over her longtime fiancé endangers Harry's livelihood and threatens his life. In the end, Harry must summon the strength of his wartime experience to fight for Catherine, and risk everything.
_____________________________
Sign up for our newsletter to have the best of Book Riot delivered straight to your inbox every week. No spam. We promise.
To keep up with Book Riot on a daily basis, follow us on Twitter, like us on Facebook, and subscribe to the Book Riot podcast in iTunes or via RSS. So much bookish goodness–all day, every day.