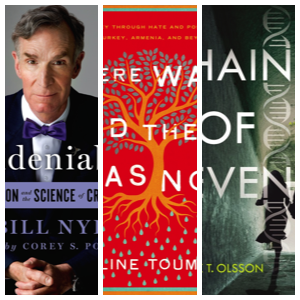 HARDCOVER RELEASES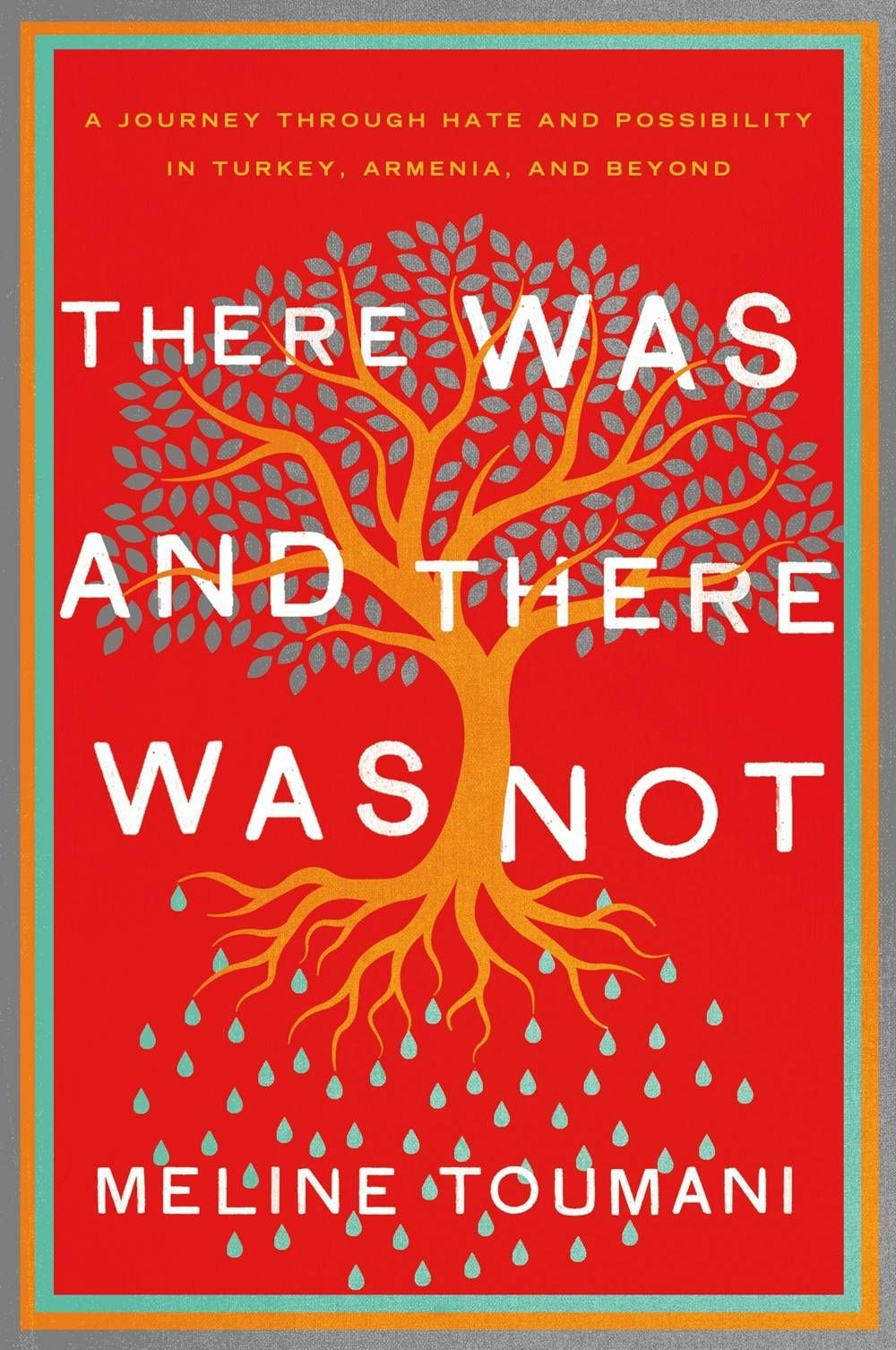 There Was and There Was Not: A Journey through Hate in Turkey, Armenia, and Beyond by Meline Toumani (Metropolitan Books)
A young Armenian-American goes to Turkey in a "love thine enemy" experiment that becomes a transformative reflection on how we use—and abuse—our personal histories
Meline Toumani grew up in a close-knit Armenian community in New Jersey where Turkish restaurants were shunned and products made in Turkey were boycotted. The source of this enmity was the Armenian genocide of 1915 at the hands of the Ottoman Turkish government, and Turkey's refusal to acknowledge it. A century onward, Armenian and Turkish lobbies spend hundreds of millions of dollars to convince governments, courts and scholars of their clashing versions of history.
Frustrated by her community's all-consuming campaigns for genocide recognition, Toumani leaves a promising job at The New York Times and moves to Istanbul. Instead of demonizing Turks, she sets out to understand them, and in a series of extraordinary encounters over the course of four years, she tries to talk about the Armenian issue, finding her way into conversations that are taboo and sometimes illegal. Along the way, we get a snapshot of Turkish society in the throes of change, and an intimate portrait of a writer coming to terms with the issues that drove her halfway across the world.
In this far-reaching quest, told with eloquence and power, Toumani probes universal questions: how to belong to a community without conforming to it, how to acknowledge a tragedy without exploiting it, and most importantly how to remember a genocide without perpetuating the kind of hatred that gave rise to it in the first place.
Chain of Events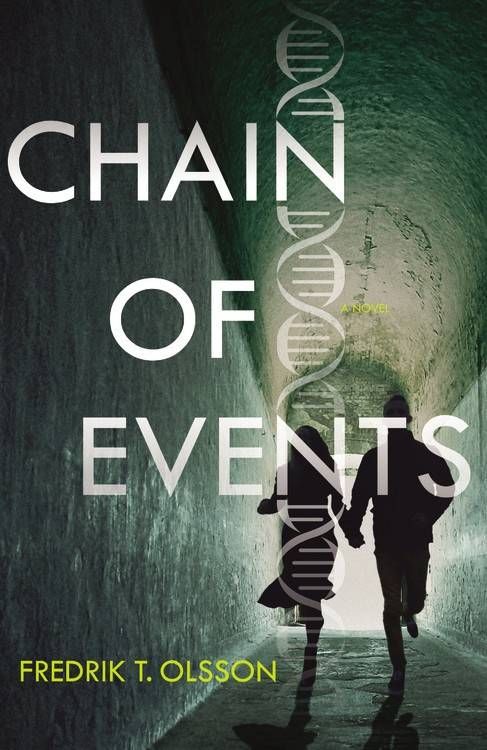 by Fredrik T. Olsson (Little, Brown and Co.)
William Sandberg, once a well-respected military cryptologist pursuing cutting-edge research, is a ruined man. His career is in shambles, his marriage is over, and he's succumbed to a dark depression.
But William's talents haven't gone unnoticed. A nameless, top-secret organization abducts him and tasks him with a daunting mission: decode a message that will reveal the disastrous prophecies hidden in our DNA before it is too late.
Meanwhile, William's ex-wife Christina is haunted by his absence and suspects there is more to his disappearance than just the reclusive impulse of a depressed man. Driven by her hunch, she sets out to find him and joins an eclectic cast of characters all drawn to a mysterious chateau in the Alps where the secret organization is plotting something-but is it revenge? Or a rescue mission? What is the organization hiding? What does the code have to do with the potent virus suddenly spreading around the world? And can William uncover the truth before it's too late?
A thrilling novel about humanity on the verge of crisis, taking readers from the streets of Berlin and Stockholm to a chateau in the Alps, Chain of Events explodes and then reconfigures the ties that bind us to one another: marriage, politics, and our DNA.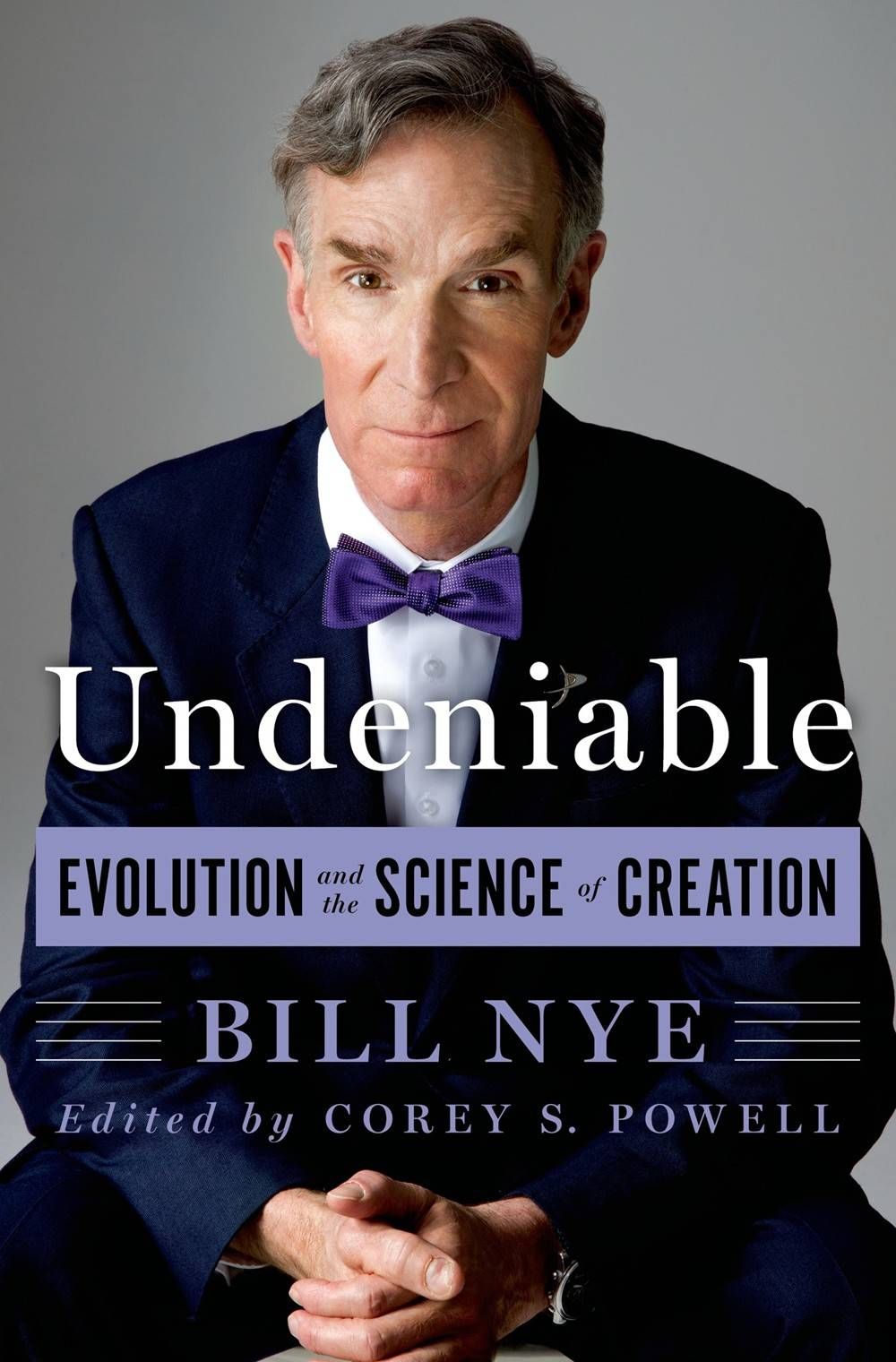 Undeniable: Evolution and the Science of Creation by Bill Nye (St. Martin's Press)
Sparked by a controversial debate in February 2014, Bill Nye has set off on an energetic campaign to spread awareness of evolution and the powerful way it shapes our lives. In Undeniable: Evolution and the Science of Creation, he explains why race does not really exist; evaluates the true promise and peril of genetically modified food; reveals how new species are born, in a dog kennel and in a London subway; takes a stroll through 4.5 billion years of time; and explores the new search for alien life, including aliens right here on Earth.
With infectious enthusiasm, Bill Nye shows that evolution is much more than a rebuttal to creationism; it is an essential way to understand how nature works—and to change the world. It might also help you get a date on a Saturday night.
Citizens Creek
by Lalita Tademy (Atria Books)
Cow Tom, born into slavery in Alabama in 1810 and sold to a Creek Indian chief before his tenth birthday, possessed an extraordinary gift: the ability to master languages. As the new country developed westward, and Indians, settlers, and blacks came into constant contact, Cow Tom became a key translator for his Creek master and was hired out to US military generals. His talent earned him money—but would it also grant him freedom? And what would become of him and his family in the aftermath of the Civil War and the Indian Removal westward?
Cow Tom's legacy lives on—especially in the courageous spirit of his granddaughter Rose. She rises to leadership of the family as they struggle against political and societal hostility intent on keeping blacks and Indians oppressed. But through it all, her grandfather's indelible mark of courage inspires her—in mind, in spirit, and in a family legacy that never dies.
Written in two parts portraying the parallel lives of Cow Tom and Rose, Citizens Creek is a beautifully rendered novel that takes the reader deep into a little known chapter of American history. It is a breathtaking tale of identity, community, family—and above all, the power of an individual's will to make a difference.
PAPERBACK RELEASES
The Blazing World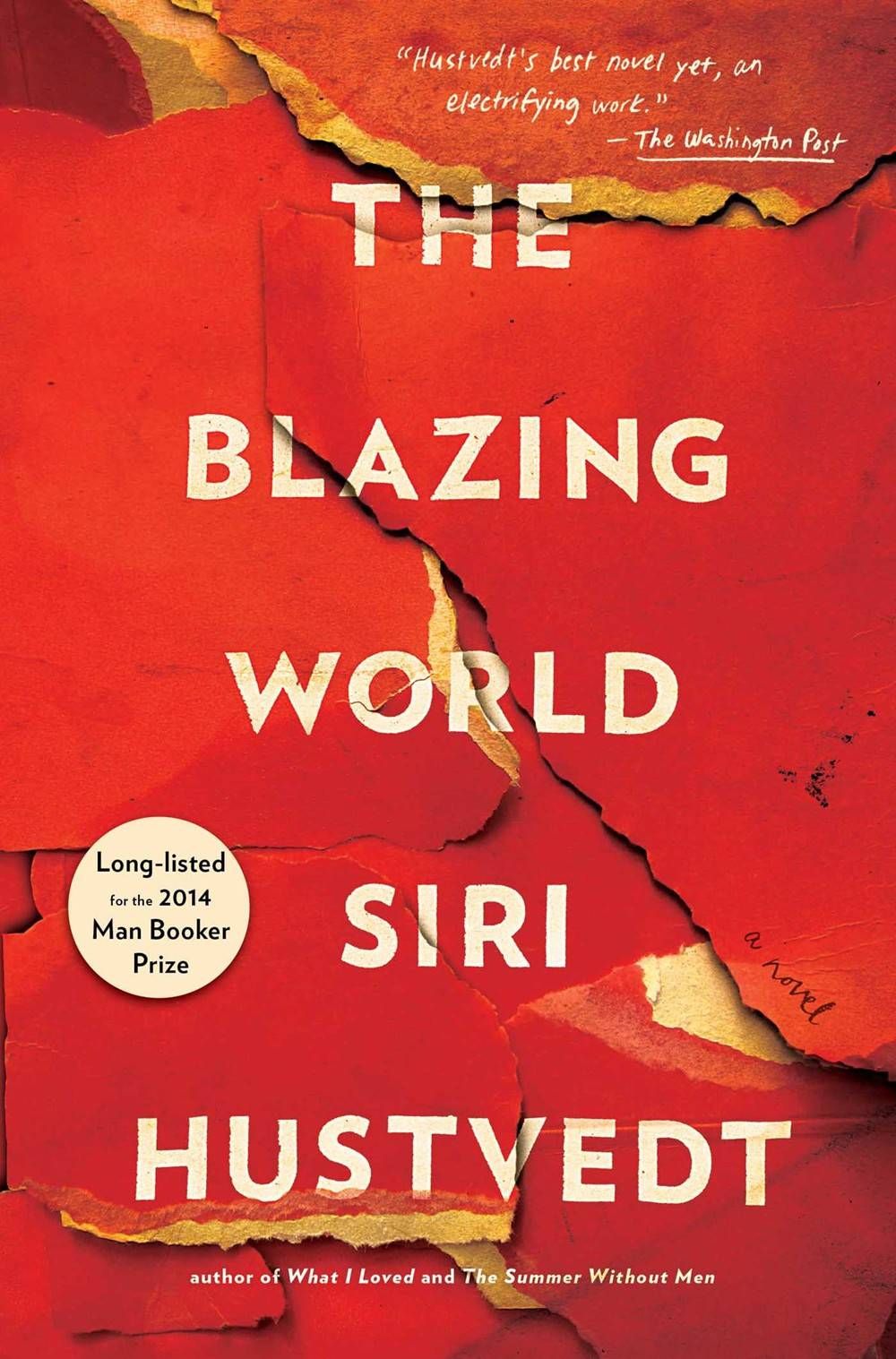 by Siri Hustvedt (Simon & Schuster)
Longlisted for the prestigious Man Booker Prize and hailed by The Washington Post as "Siri Hustvedt's best novel yet, an electrifying work," The Blazing World is a masterful novel about perception, prejudice, desire, and one woman's struggle to be seen.
In a new novel called "searingly fresh… A Nabokovian cat's cradle" on the cover of The New York Times Book Review, the internationally bestselling author tells the provocative story of artist Harriet Burden, who, after years of having her work ignored, ignites an explosive scandal in New York's art world when she recruits three young men to present her creations as their own. Yet when the shows succeed and Burden steps forward for her triumphant reveal, she is betrayed by the third man, Rune. Many critics side with him, and Burden and Rune find themselves in a charged and dangerous game, one that ends in his bizarre death.
An intricately conceived, diabolical puzzle presented as a collection of texts, including Harriet's journals, assembled after her death, this "glorious mashup of storytelling and scholarship" (San Francisco Chronicle) unfolds from multiple perspectives as Harriet's critics, fans, family, and others offer their own conflicting opinions of where the truth lies.
On Borrowed Time
by Jenn McKinlay (Berkley)
Loving a good cup of coffee runs in the family for Briar Creek library director Lindsey Norris. But when her brother, Jack, a consultant for a coffee company, goes missing, her favorite beverage becomes a key clue in a dangerous mystery.
Between preparing the library for the holidays and juggling the affections of ex-boyfriend, Captain Mike Sullivan, and her new crush, actor Robbie Vine, Lindsey has her hands full. But the mysterious disappearance of her world-traveling playboy brother takes precedence over all.
Afraid that involving the police could brew trouble for Jack, Lindsey takes matters into her own hands. But as her quest for her brother embroils her in a strange case involving South American business dealings and an enigmatic and exotic woman, it'll take the help of both her library book club—the crafternooners—and her eager-to-please suitors to keep Jack from ending up in hot water
Through the Evil Days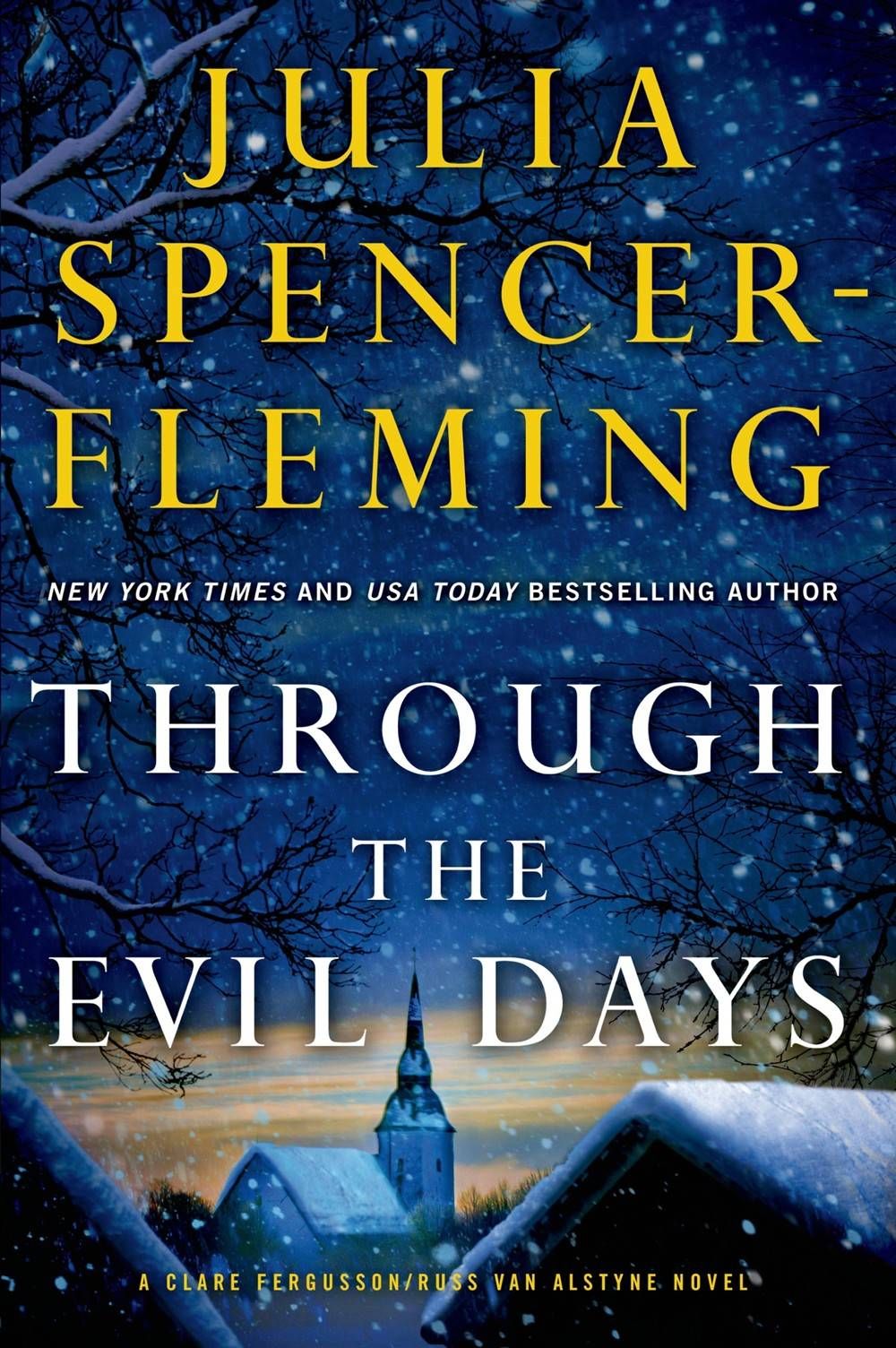 by Julia Spencer-Fleming (Minotaur Books)
In Through the Evil Days, New York Times bestselling author Julia Spencer-Fleming raises the stakes for Russ and Clare, putting their new marriage, their unborn child, a missing teen, and their very own lives on the line.
On a frigid January night, Chief of Police Russ Van Alstyne and Reverend Clare Fergusson are called to the scene of a raging fire. The extent of the tragedy isn't known until the next day, when the charred remains of a man and woman are recovered—along with evidence showing they were shot execution style.
The last thing Russ needs are two potential homicides. He's struggling with the prospect of impending fatherhood, and his new wife is not at all happy with his proposal for their long-delayed honeymoon: a week ice-fishing at a remote Adirondack lake.
St. Alban's Church is still in turmoil over the Reverend Clare Fergusson's news that she's five and a half months pregnant—but only two and a half months married. Worried her post-deployment drinking and drug use may have damaged the baby, she awaits the outcome of the bishop's investigation into her "unpriestly" behavior: a scolding, censure, or permanent suspension.
Officer Hadley Knox is having a miserable January as well. Her on-again, off-again lover, Kevin Flynn, has seven days to weigh an offer from the Syracuse Police Department that might take him half a state away. And her ex-husband's in town—threatening to take custody of their kids unless Hadley pays him off with money she doesn't have.
When Hadley discovers that the dead couple fostered an eight-year-old girl who was a recent liver donee, the search for the killer takes on a new and terrible urgency. With no access to immunosuppressant drugs, transplant rejection will kill the girl in a matter of days.
As a deadly ice storm downs power lines and immobilizes roads, Russ and Clare search desperately for the truth about the missing child, but the hunters will become the hunted when they are trapped in the cabin beside the frozen lake and stalked through the snowbound woods by a killer.
____________________
Expand your literary horizons with New Books!, a weekly newsletter spotlighting 3-5 exciting new releases, hand-picked by our very own Liberty Hardy. Sign up now!