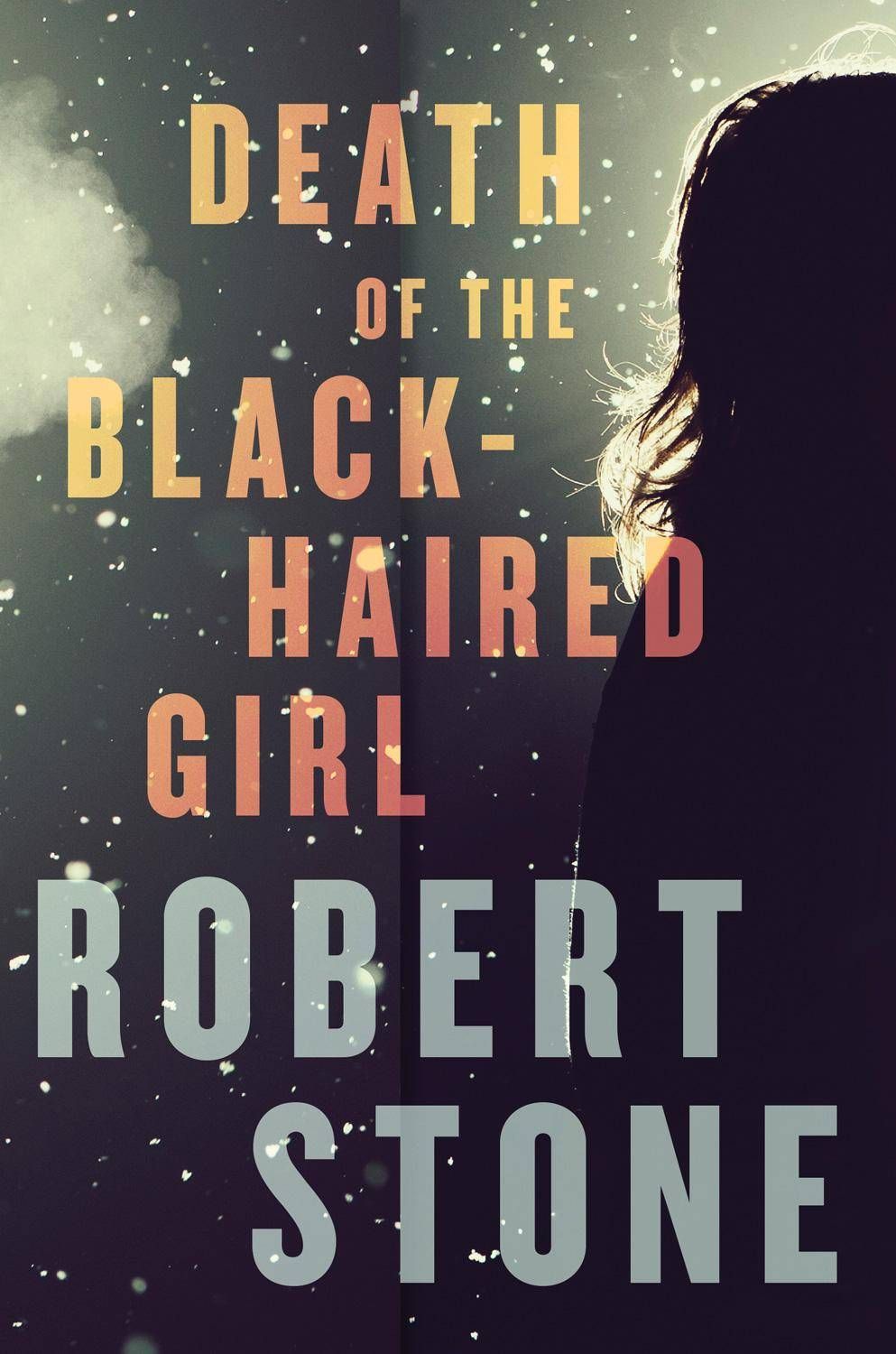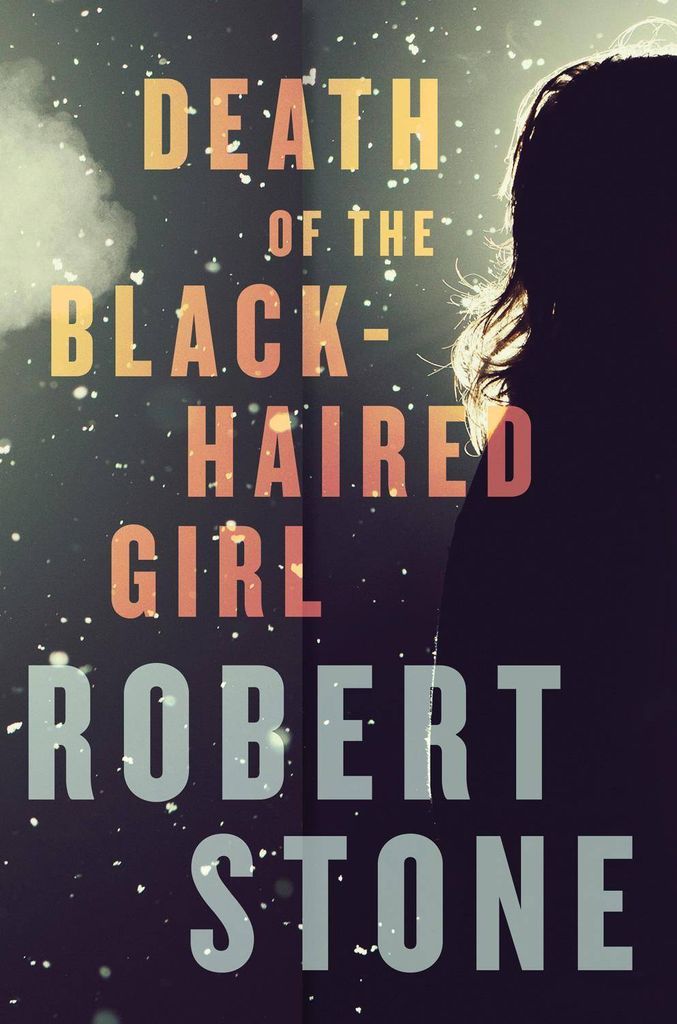 Fiction
Fresh Ink: November 12, 2013
HARDCOVER RELEASES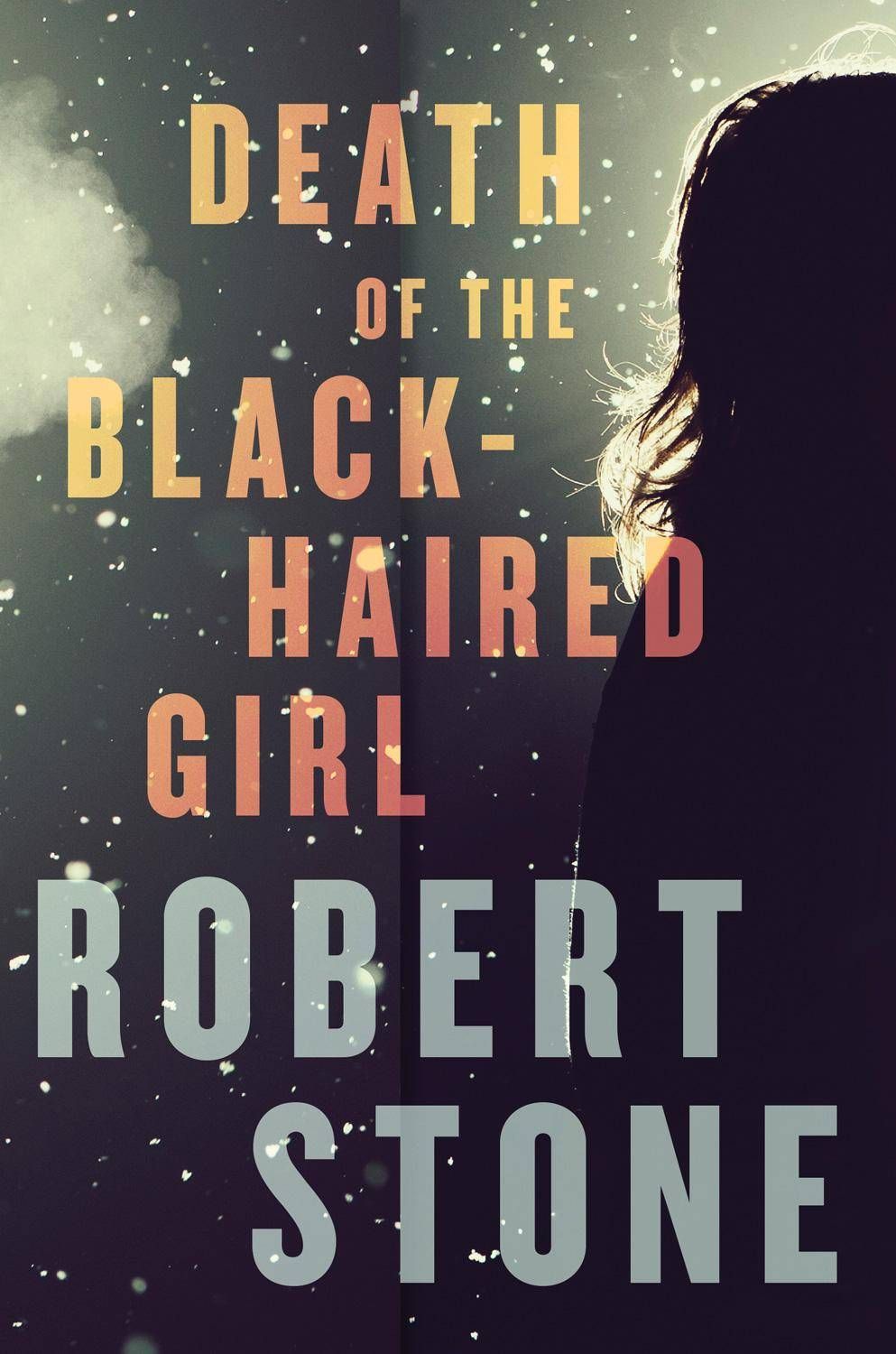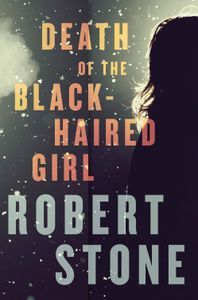 Death of the Black-Haired Girl by Robert Stone (Houghton Mifflin Harcourt)
In an elite college in a once-decaying New England city, Steven Brookman has come to a decision. A brilliant but careless professor, he has determined that for the sake of his marriage, and his soul, he must extract himself from his relationship with Maud Stack, his electrifying student, whose papers are always late and too long yet always incandescent. But Maud is a young woman whose passions are not easily contained or curtailed, and their union will quickly yield tragic and far-reaching consequences.
As in Robert Stone's most acclaimed novels, here he conjures a complex moral universe where nothing is black and white, even if the characters-always complicated, always compelling-wish it were. The stakes of Brookman and Maud's relationship prove higher than either one could have anticipated, pitting individuals against one another and against the institutions meant to protect them.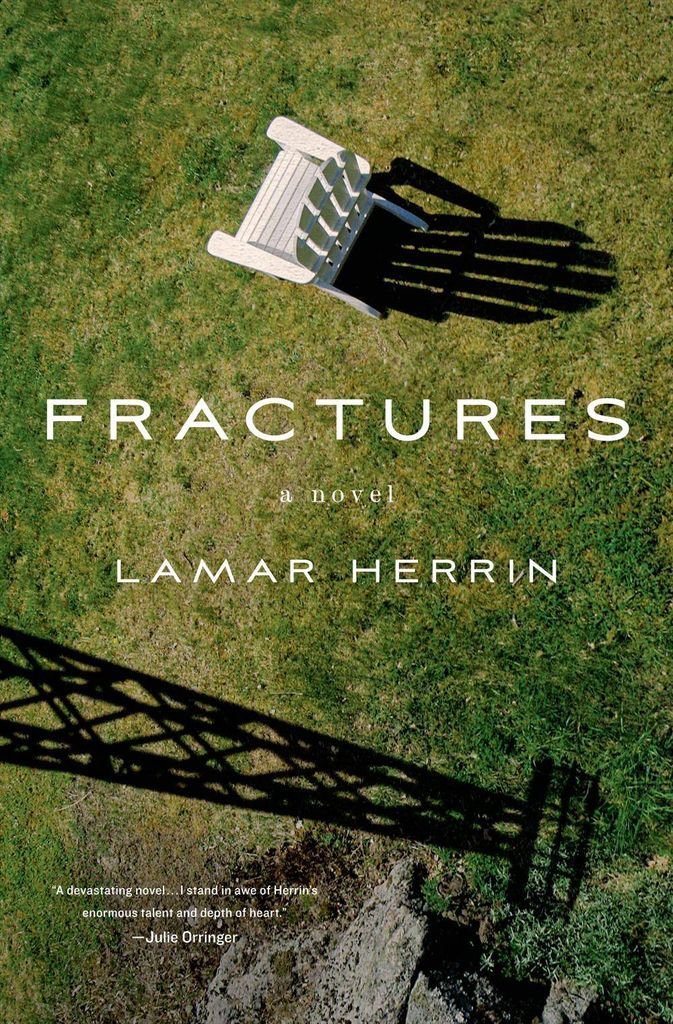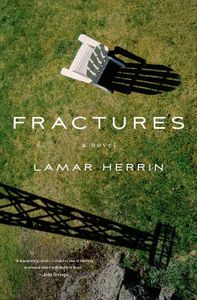 Fracture by Lamar Herrin (Thomas Dunne Books)
The Joyner family sits atop prime Marcellus Shale. When landmen for the natural gas companies begin to lease property all around the family's hundred acres, the Joyners start to take notice. Undecided on whether or not to lease the family land, Frank Joyner must weigh his heirs' competing motivations. All of this culminates as a looming history of family tragedy resurfaces.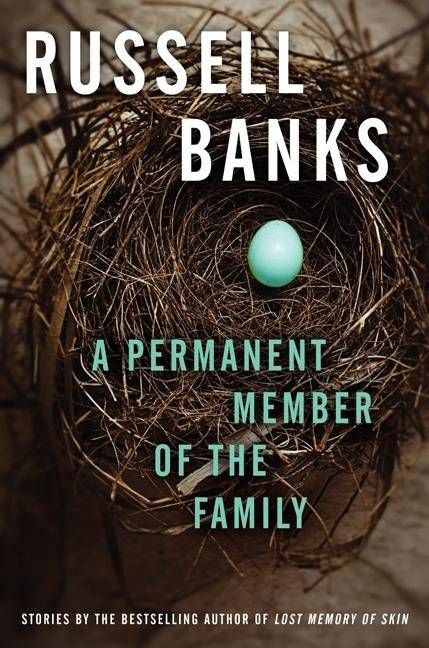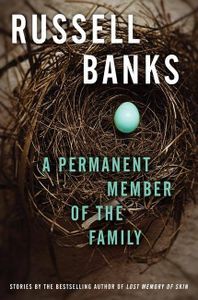 A Permanent Member of the Family by Russell Banks (Ecco)
One of America's most prestigious writers, Russell Banks is a literary icon whose works probe the deep recesses of contemporary American life. His novels and stories offer rich portraits that are profound, disturbing, and deeply resonant-appearing regularly in anthologies and collections such as The Best American Short Stories andThe PEN/O. Henry Prize Stories. This collection of twelve short works showcases this master at the peak of his intuitive powers. As he did in such works as the classic The Sweet Hereafter, the cutting Rule of the Bone, and the haunting Lost Memory of Skin, Banks limns provocative and morally complex themes with pathos and sharp insight. Each of the stories in this powerful anthology demonstrate the range and virtuosity of his narrative prowess and his startlingly panoramic vision of a fractured nation and its beleagured inhabitants yearning for connection and understanding. A Permanent Member of the Family is a stunning addition to a writer "whose great works resonate with such heart and soul" (Janet Maslin, New York Times).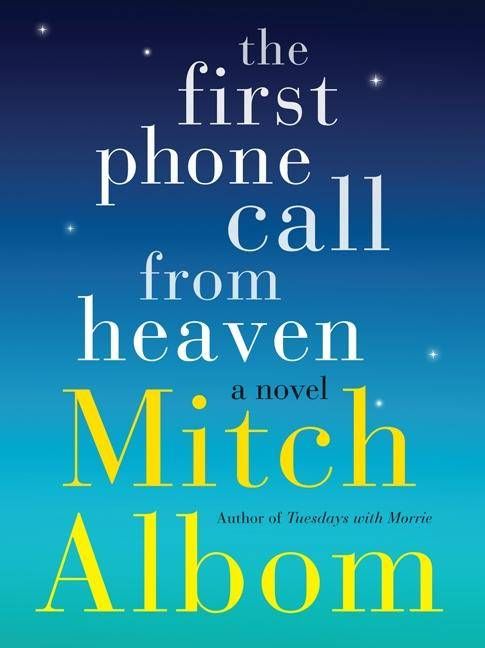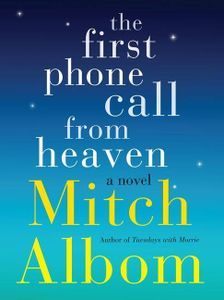 The First Phone Call From Heaven by Mitch Albom (Harper)
One autumn day, in the small northern town of Coldwater, Michigan, the phones begin ringing. The people calling are all deceased. They talk about heaven. They say they are safe and happy. Each call is greeted differently-some with relief, some with love, some with religious zeal, some with fear. On that same day, Sully Harding is released from jail for a crime he may not have committed. During his time behind bars, his wife, Giselle, passed away, leaving him a single father filled with heartbreak and regret. He returns to his hometown of Coldwater, hoping to rebuild his life. Instead, he finds a community increasingly gripped by miracle fever. As the mysterious phone calls become more frequent, outsiders begin flocking from all over the world to be part of the blessing, changing the small town indelibly, and turning local citizens into worshipped heroes. When his own son begins to carry a toy cell phone awaiting word from his mother, Sully has had enough. He sets out to prove that the Coldwater phenomenon is a hoax. But is it? Or could this be the world's greatest miracle? Do the calls give people hope, or do they imprison the receivers to a never-ending cycle of grief?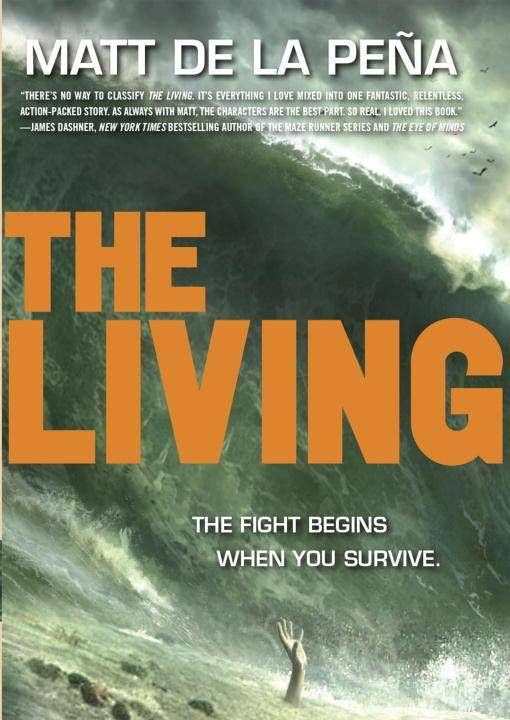 The Living by Matt de la Pena (Delacorte Press)
Shy took the summer job to make some money. In a few months on a luxury cruise liner, he'll rake in the tips and be able to help his mom and sister out with the bills. And how bad can it be? Bikinis, free food, maybe even a girl or two-every cruise has different passengers, after all.
But everything changes when the Big One hits. Shy's only weeks out at sea when an earthquake more massive than ever before recorded hits California, and his life is forever changed.
The earthquake is only the first disaster. Suddenly it's a fight to survive for those left living.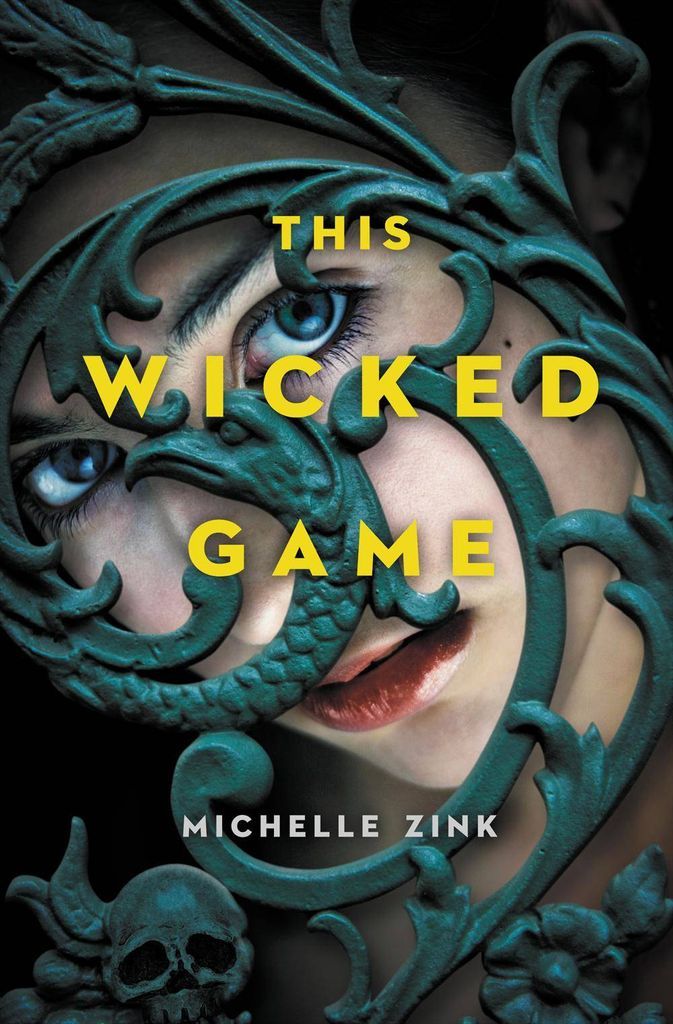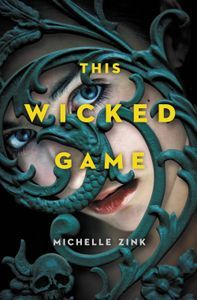 This Wicked Game by Michelle Zink (Dial)
Claire Kincaid would love to be normal, but as a descendant of the most powerful voodoo queen in history, that's just not possible. Even worse, Claire's lack of interest in the craft makes her an outsider in her community, and threatens to destroy her relationship with the voodoo guild leader's son. But when mysterious strangers start requesting black market items from local voodoo shops, including the one her family owns, Claire decides to investigate. What she discovers is a dangerous plot that could destroy the Guild and take the lives of the people closest to her.

PAPERBACK RELEASES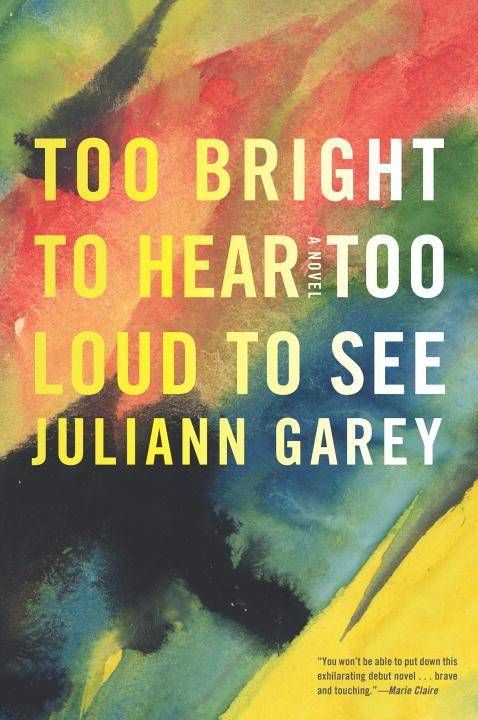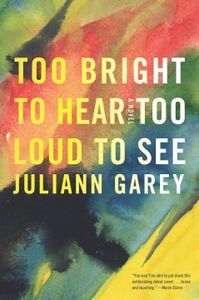 Too Bright to Hear Too Loud to See by Juliann Garey (Soho Press)
In her tour-de-force first novel, Juliann Garey takes us inside the restless mind, ravaged heart, and anguished soul of Greyson Todd-a successful Hollywood studio executive who leaves his wife and young daughter for a decade to travel the world, giving free reign to the bipolar disorder he's been forced to keep hidden for almost 20 years. The novel intricately weaves together three timelines: the story of Greyson's travels (Rome, Israel, Santiago, Thailand, Uganda); the progressive unraveling of his own father seen through Greyson's childhood eyes; and the intricacies and estrangements of his marriage. The entire narrative unfolds in the time it takes him undergo twelve 30-second electroshock treatments in a New York psychiatric ward.
House of the Hunted by Mark Mills (Random House Trade Paperbacks)
Cote D'Azur France, 1935. High on a cliff above the blue waters of the French Riviera, sits a shabby but elegant mansion. It is here that Tom Nash, a former Intelligence Operative, lives quietly, seeking only peace and respite from a haunted past and trying to forget the woman he loved and lost.
Even a continent accelerating toward war seems a world away from the dinners and beach parties that the expatriate community of exiles and artists inhabit each summer. But the sun-kissed idyll is shattered abruptly one night when someone tries to murder him in his sleep. His past life as an operative has finally come back to haunt him, that much he knows.
His life in the balance, he must keep up the pretense of normalcy as he draws his enemy out. He knows that someone in his midst is not who they seem. Consumed with suspicion, Tom tries to resist becoming the man he left behind-capable of anything.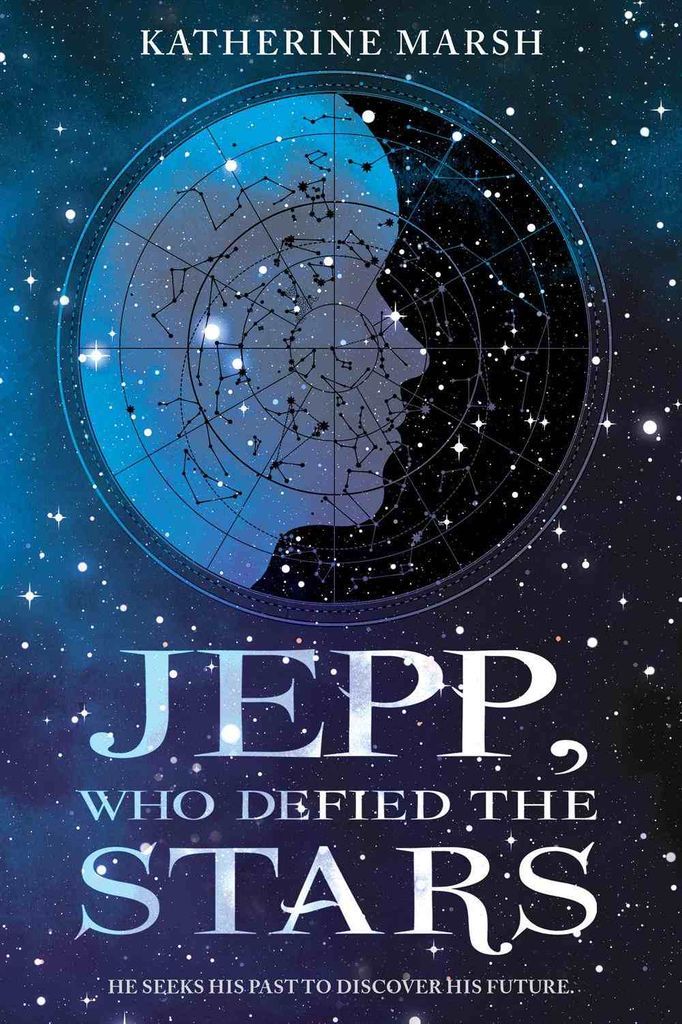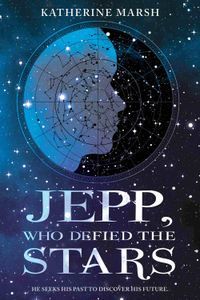 Jepp, Who Defied the Stars by Katherine Marsh (Disney-Hyperion)
Fate: Is it written in the stars from the moment we are born? Or is it a bendable thing that we can shape with our own hands?
Jepp of Astraveld needs to know.
He left his countryside home on the empty promise of a stranger, only to become a captive in a luxurious prison: Coudenberg Palace, the royal court of the Spanish Infanta. Nobody warned Jepp that as a court dwarf, daily injustices would become his seemingly unshakable fate. If the humiliations were his alone, perhaps he could endure them; but it breaks Jepp's heart to see his friend Lia suffer.
After Jepp and Lia attempt a daring escape from the palace, Jepp is imprisoned again, alone in a cage. Now, spirited across Europe in a kidnapper's carriage, Jepp fears where his unfortunate stars may lead him. But he can't even begin to imagine the brilliant and eccentric new master-a man devoted to uncovering the secrets of the stars-who awaits him. Or the girl who will help him mend his heart and unearth the long-buried secrets of his past.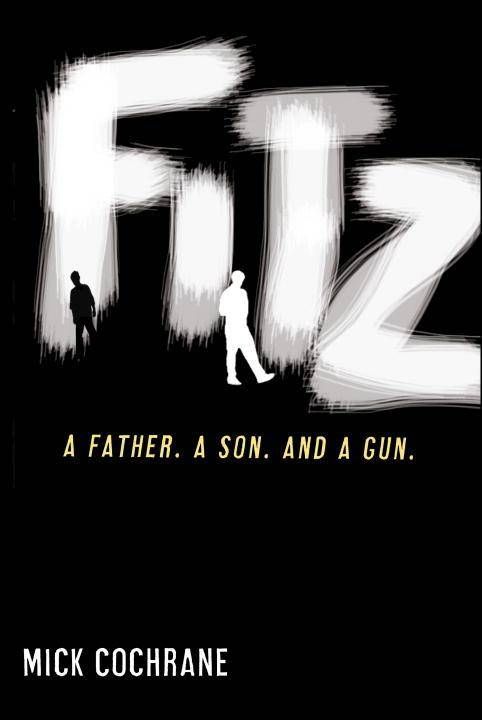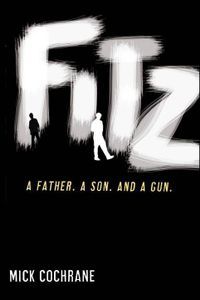 Fitz by Mick Cochrane (Ember)
Fifteen-year-old Fitzgerald-Fitz, to his friends-has just learned that his father, whom he's never met, who supports him but is not a part of his life, is living nearby. Fitz begins to follow him, watch him, study him, and on an otherwise ordinary May morning, he executes a plan to force his father, at gunpoint, to be with him.
Over the course of one spring day, Fitz and his father become real to one another. Fitz learns about his father, why he's chosen to remain distant and what really happened between him and Fitz's mother. And his father learns what sort of boy his son has grown up to become.
________________________
Sign up for our newsletter to have the best of Book Riot delivered straight to your inbox every week. No spam. We promise.

To keep up with Book Riot on a daily basis, follow us on Twitter, like us on Facebook, and subscribe to the Book Riot podcast in iTunes or via RSS. So much bookish goodness–all day, every day.