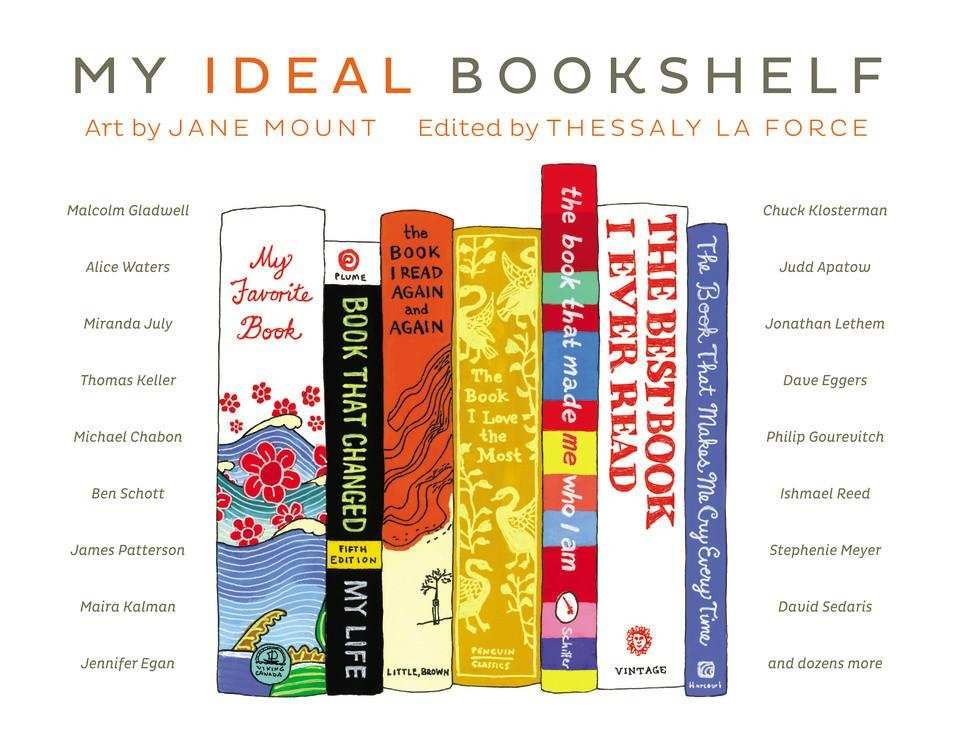 Nonfiction
Fresh Ink: New Books Out Today: November 13, 2012
Last big New Book Day before the holidays, y'all. I'm fictioned out lately, so it's a quartet of based-in-reality reads for us today.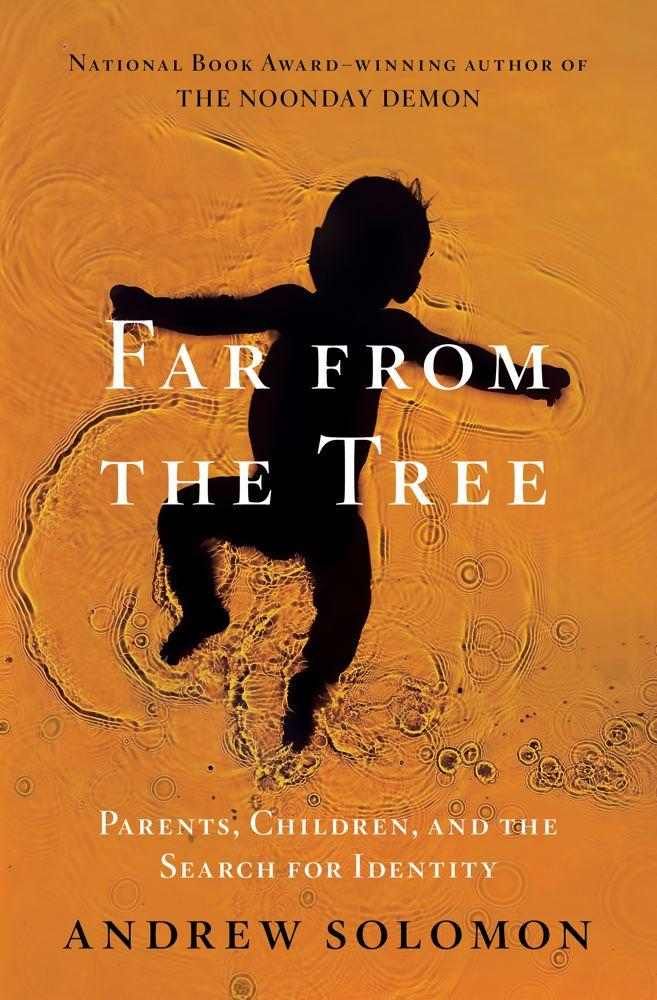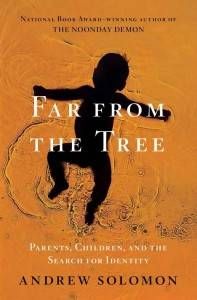 Far From the Tree: Parents, Children and the Search for Identity by Andrew Solomon (Scribner)
Andrew Solomon has this incredible way of taking things we think we're familiar with–depression, illness, families, sexuality–and showing us a new way of understanding them. His 2001 National Book Award winner The Noonday Demon is far and away the best memoir-slash-research-based-inquiry of mental illness I've ever read (which is saying something–I've read a bazillion of them). In this new book, he turns his attention to the question of how families respond to children with extreme differences and influence the identities those children develop.
"The adage asserts that the apple doesn't fall far from the tree, but in Solomon's explorations, some apples fall on the other side of the world." Based on interviews with more than 250 families conducted over a decade, Far From the Tree breaks new ground in exploring how we define illness and how illness impacts our identities and the shape of our families.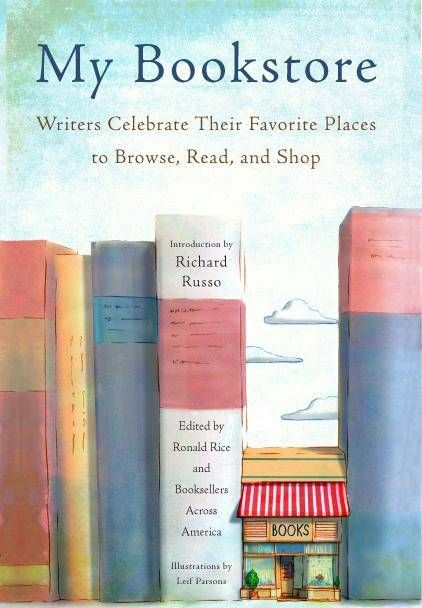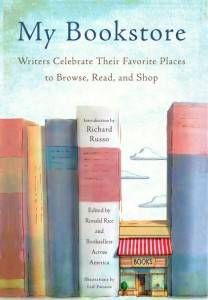 My Bookstore: Writers Celebrate Their Favorite Places to Browse, Read, and Shop (Black Dog and Leventhal)
Book-about-books alert! Here's a star-studded line-up of 84 writers–including Ann Patchett, Adam Ross, Fannie Flagg, Ron Rash, Caroline Leavitt, Chuck Palahniuk, Jon Clinch, Jonathan Evison, and many more of our favorite contemporary authors–discussing their favorite independent bookstores. With an introduction by Richard Russo, an afterword by Emily St. John Mandel, and line drawings of each storefront, this is a song of praise and a giant thank-you to the bookstores that have launched and supported some of modern lit's biggest hits.
If you've ever felt at home in a bookstore, or felt as though you had a "home bookstore" the way that some people have a home church, you don't want to miss My Bookstore.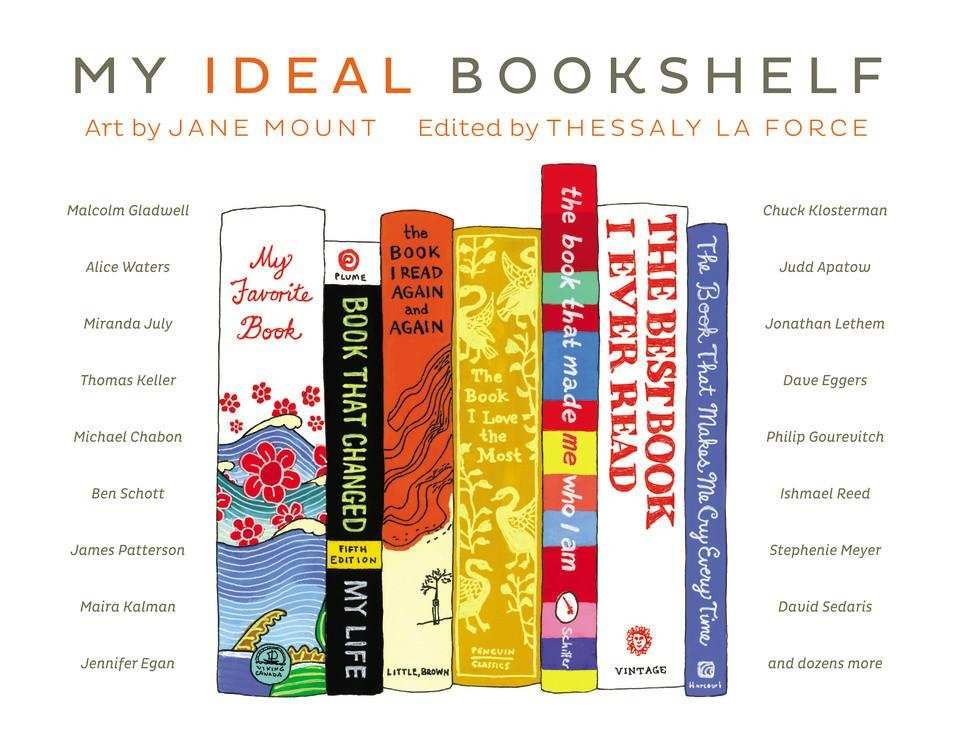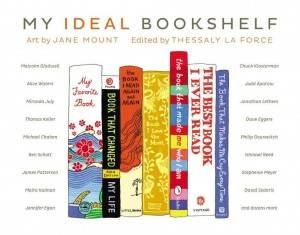 My Ideal Bookshelf by Thessaly La Force and Jane Mount (Little, Brown and Company)
Another book about books today, and this one's of the coffee table art variety. Are you scribbling this onto your holiday wishlist? Get to it!
Michael Chabon, Judd Apatow, Maira Kalman, and Jennifer Egan are among the contributors to this collection in which cultural figures share the books that shaped them and that they love the most. Illustrated by Jane Mount and edited by Thessaly La Force, this collection is a visual reminder of the role books play in our lives. A great gift for the hard-to-shop-for reader on your holiday list!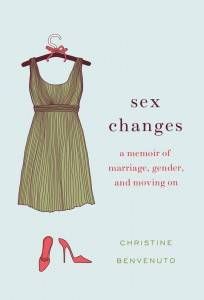 Sex Changes: A Memoir of Marriage, Gender, and Moving On by Christine Benvenuto (St. Martin's Press)
What do you do when your husband of more than twenty years, with whom you have three children, tells you one night that he is unhappy and wants to have gender reassignment surgery to become a woman? If you're a career writer like Christine Benvenuto, you take a deep breath, hold on for the ride, and write a memoir about it.
I've had my eye on Sex Changes since May, when I got a sneak peek at it during Book Expo America, and I cannot wait to read the full story. I mean, glimpsing the inner workings of another couple's marriage is always fascinating, but when the couple undergoes a drastic redefinition, it's damn near impossible to resist. Add in a look at sexuality and gender, and you've got me on the hook for at least 300 pages. If this stuff is your kryptonite too–or if you're just thinking, "How the hell did they make THAT work?" you might want to give this one a look.