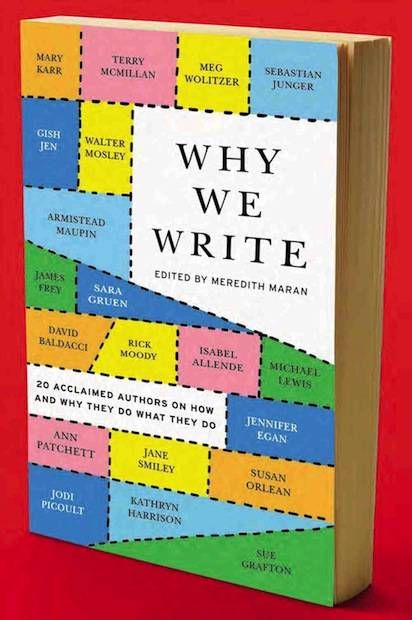 Fiction
Fresh Ink: New Books Out Today: January 29, 2013
Just a few of the tasty new books available today. Hope you'll find something you like.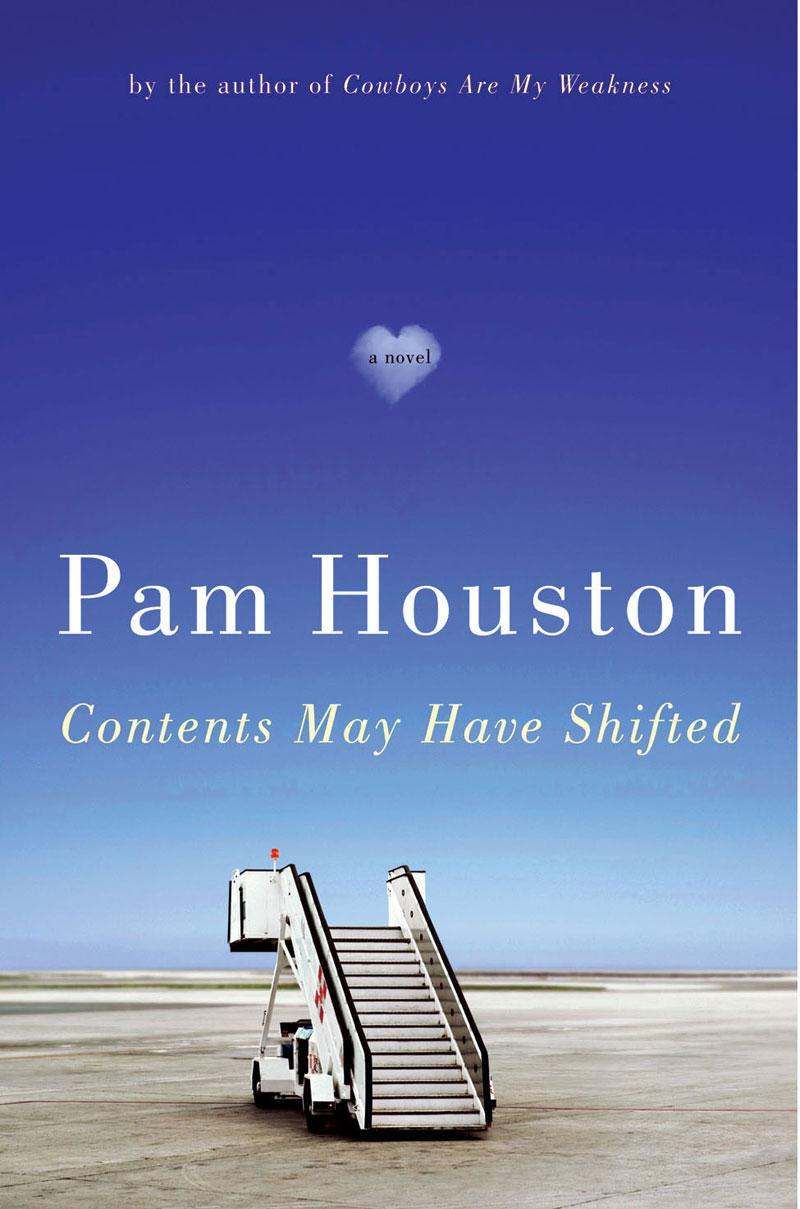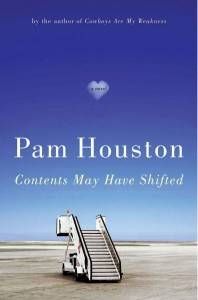 Contents May Have Shifted by Pam Houston (W.W. Norton)
Okay, this column is supposed to be all about brand new books, but they're my rules and I'll break 'em if I want to. Pam Houston's memoir-ish novel-in-vignettes was one of my favorite books of 2012–like, it was one of my top 2 picks for the whole year–and it's out in paperback today. Go order a copy now. I'll wait.
This is a story about love gone wrong, friendship gone right, and how sometimes we leave home looking for something that it turns out we've had all along. If you've never read Houston, this novel is a great way to discover her signature mixing of fiction with memoir. And the travel passages! Oh man. If you can finish this book without wanting to throw a change of clothes into your backpack and jump on the next flight to anywhere, well, you might be doing it wrong.
Highly recommended, especially if you like your fiction a little on the experimental side.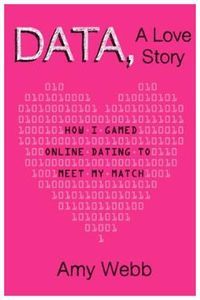 Data: A Love Story by Amy Webb (Dutton)
If at first you don't succeed, hack the system and try again. Amy Webb has been ubiquitous of late–I've read a TON about this book and her story but haven't actually read the book yet–with this memoir about what happened when she applied her professional skills as a digital consultant to her personal life. Rather than chalk her online dating failure up to her impossibly high standards, she decided to figure out why her JDate profile wasn't attracting the right men, then use her new knowledge to build an irresistible profile.
So she created another JDate account, this one as a man (and at this part, all of us who have been watching MTV's 'Catfish,' shake our heads in sad recognition), and collected crazy data about the responses her fake man received from women. After she made over her real account with the info she gained from her undercover work, Webb met the man and lived to tell.
This story makes me simultaneously more skeptical about online dating and really proud of a smart woman for hacking the system. I'm looking forward to reading it soon.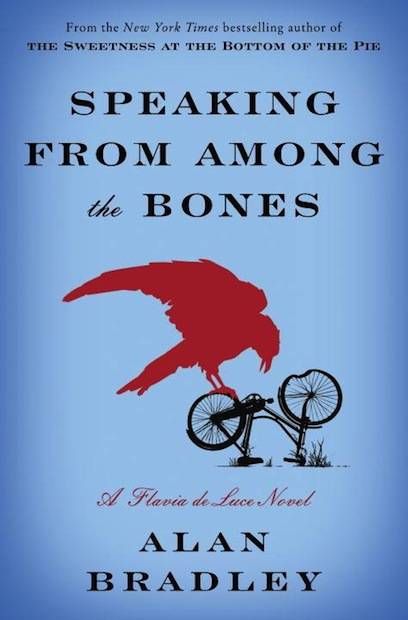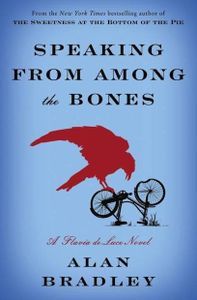 Speaking from Among the Bones: A Flavia de Luce Novel by Alan Bradley (Delacorte Press)
Everyone's favorite precocious girl detective is back! Alan Bradley's Flavia de Luce novels–which began with the uber-charming Sweetness at the Bottom of the Pie–see their fifth installment with this, billed as his "most tantalizing mystery yet."
Even if mystery isn't your thing, you're likely to love Flavia's voice and her observations about her family and surroundings in rural England. If you haven't had the pleasure of meeting her yet, I suggest you stock up on Flavia and devour the set whole on your next snow day.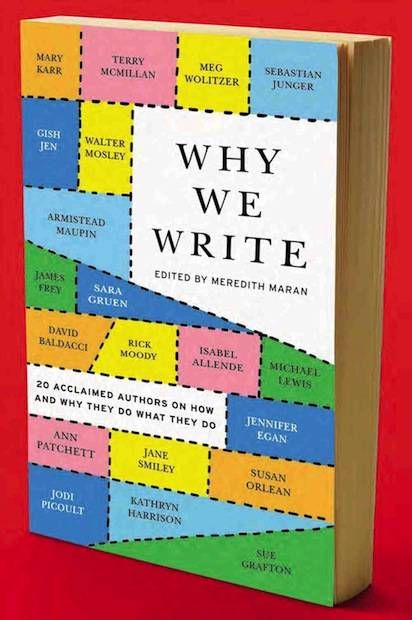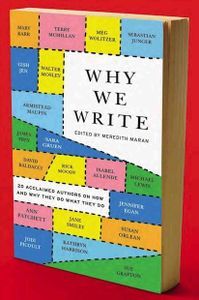 Why We Write: 20 Acclaimed Authors on How and Why They Do What They Do edited by Meredith Maran (Plume)
You don't have to attend too many author events before you figure out that most writers are way more interested in talking about why they write than about where their ideas come from. In this essay collection, 20 authors–from David Baldacci to Jennifer Egan to Rick Moody to Ann Patchett–discuss the art and craft of the writing life.
Editor Meredith Maran covers the bases with writers who represent a variety of genres and levels of literary-ness. The anthology gives readers a personal, slice-of-life look at writers whose work they enjoy, and there's plenty here to inspire aspiring writers as well. Check out the excerpt of Jennifer Egan's piece at Salon for me.