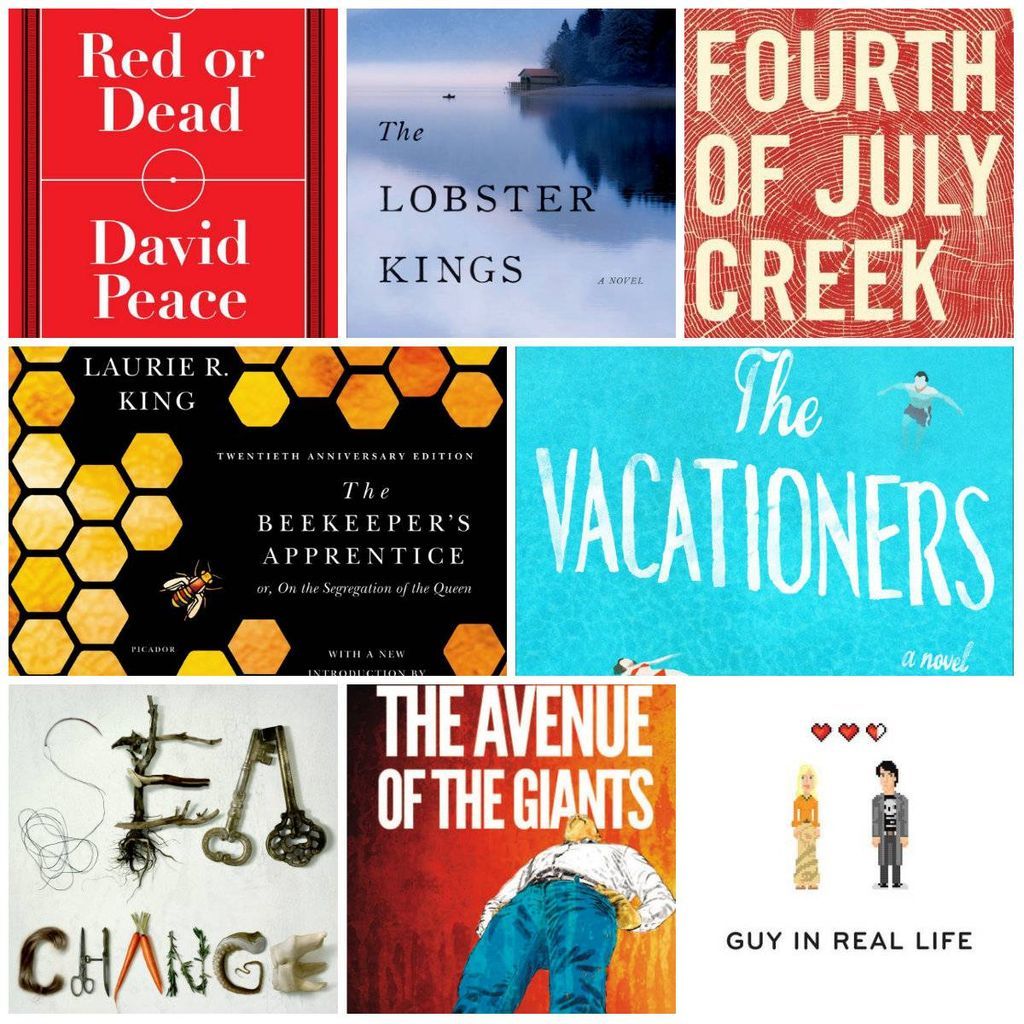 This content contains affiliate links. When you buy through these links, we may earn an affiliate commission.
HARDCOVER RELEASES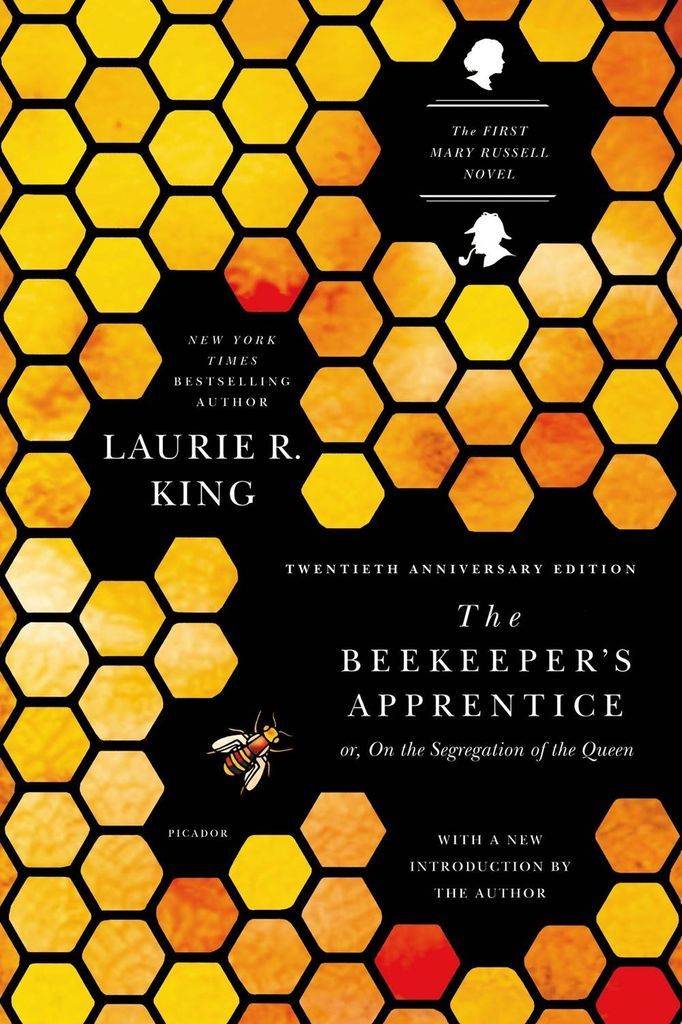 The Beekeeper's Apprentice: or, On the Segregation of the Queen by Laurie R. King (Picador)
In 1915, Sherlock Holmes is retired and quietly engaged in the study of honeybees in Sussex when a young woman literally stumbles into his lap on the Sussex downs. Fifteen years old, gawky, egotistical, and recently orphaned, the young Mary Russell displays an intellect to impress even Sherlock Holmes. Under his reluctant tutelage, this very modern twentieth century woman proves a deft protégée, and a fitting partner for the Victorian detective. They are soon called to Wales to help Scotland Yard find the kidnapped daughter of an American senator, a case of international significance with clues that dip deep into Holmes's past. Full of brilliant deduction, disguises, and danger, this first book of the Mary Russell–Sherlock Holmes mysteries is "wonderfully original and entertaining…absorbing from beginning to end" –Booklist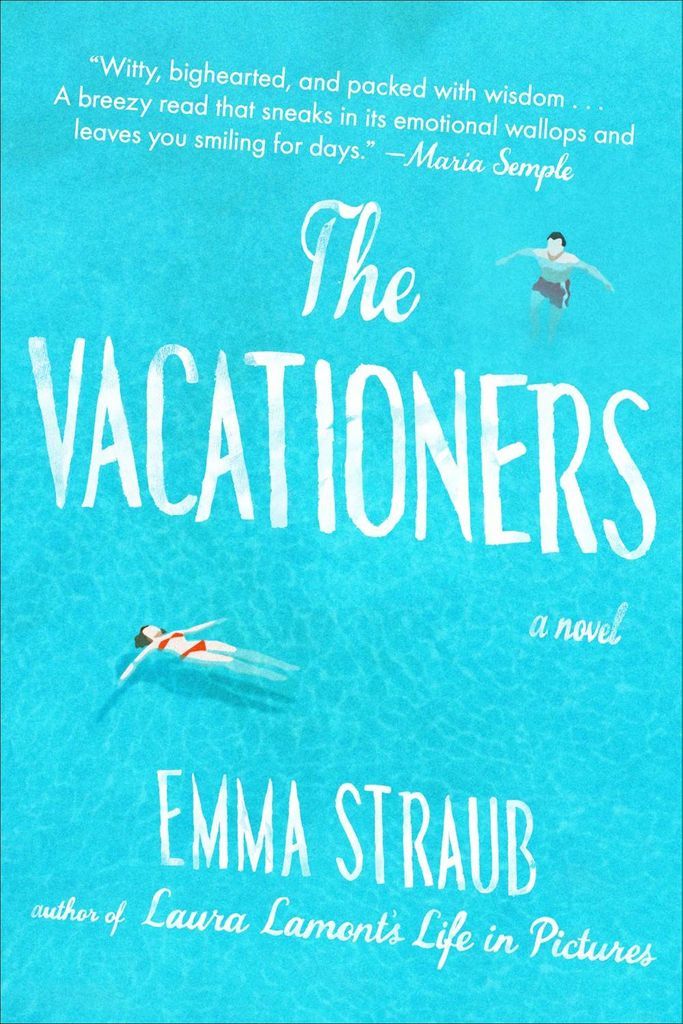 The Vacationers by Emma Straub (Riverhead Hardcover)
For the Posts, a two-week trip to the Balearic island of Mallorca with their extended family and friends is a celebration: Franny and Jim are observing their thirty-fifth wedding anniversary, and their daughter, Sylvia, has graduated from high school. The sunlit island, its mountains and beaches, its tapas and tennis courts, also promise an escape from the tensions simmering at home in Manhattan. But all does not go according to plan: over the course of the vacation, secrets come to light, old and new humiliations are experienced, childhood rivalries resurface, and ancient wounds are exacerbated.

This is a story of the sides of ourselves that we choose to show and those we try to conceal, of the ways we tear each other down and build each other up again, and the bonds that ultimately hold us together. With wry humor and tremendous heart, Emma Straub delivers a richly satisfying story of a family in the midst of a maelstrom of change, emerging irrevocably altered yet whole.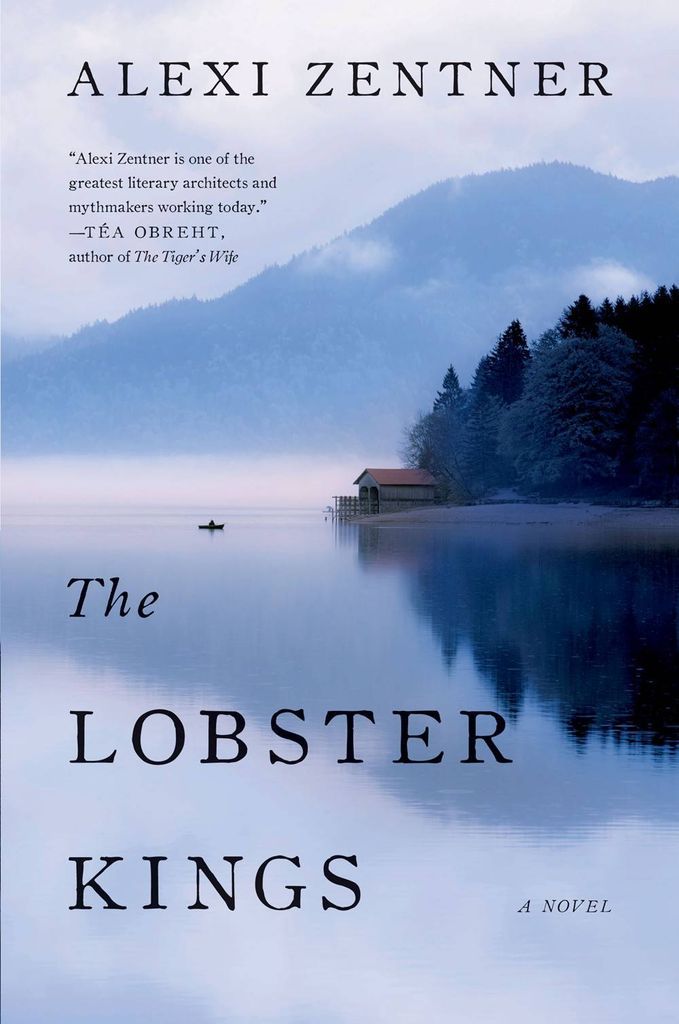 The Lobster Kings by Alexi Zentner (W.W. Norton & Company)
The Kings family has lived on Loosewood Island for three hundred years, blessed with the bounty of the sea. But for the Kings, this blessing comes with a curse: the loss of every firstborn son. Now, Woody Kings, the leader of the island's lobster fishing community and the family patriarch, teeters on the throne, and Cordelia, the oldest of Woody's three daughters, stands to inherit the crown. To do so, however, she must defend her island from meth dealers from the mainland while navigating sibling rivalry and the vulnerable nature of her own heart when she falls in love with her sternman.
Inspired by King Lear, The Lobster Kings is the story of Cordelia's struggle to maintain her island's way of life in the face of danger from offshore and the rich, looming, mythical legacy of her family's namesake.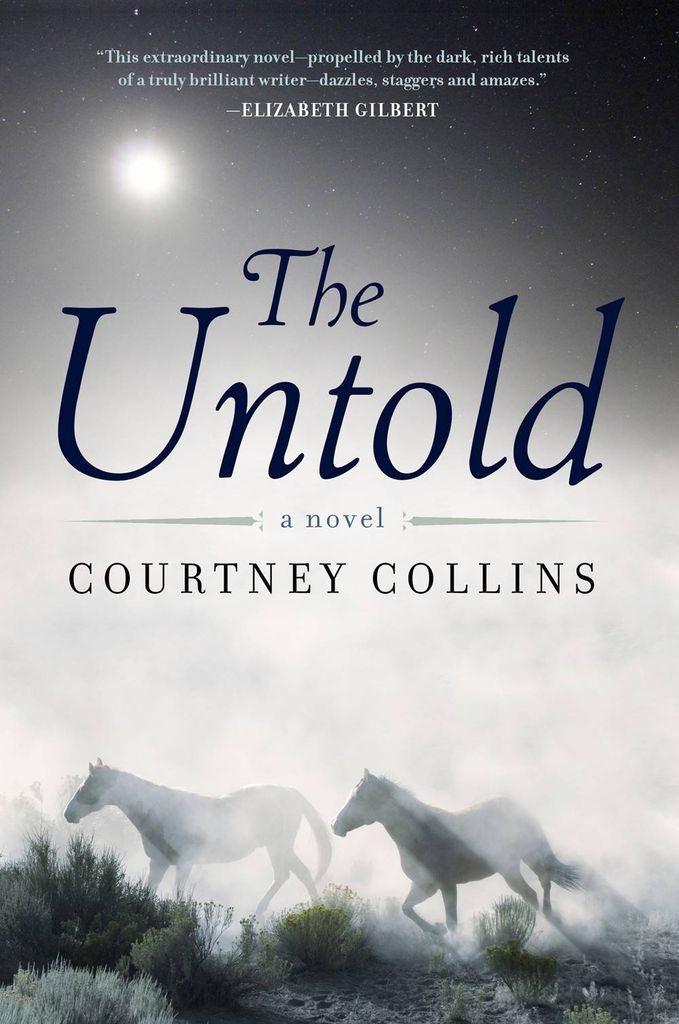 The Untold by Courtney Collins (Amy Einhorn Books/Putnam)
It is 1921. In a mountain-locked valley, Jessie is on the run.
Born wild and brave, by twenty-six she has already lived life as a circus rider, horse and cattle rustler, and convict. But on this fateful night she is just a woman wanting to survive though there is barely any life left in her.
Two men crash through the bushland, desperate to claim the reward on her head: one her lover, the other the law.
But as it has always been for Jessie, it is death, not a man, who is her closest pursuer and companion. And while all odds are stacked against her, there is one who will never give up on her—her own child, who awaits her.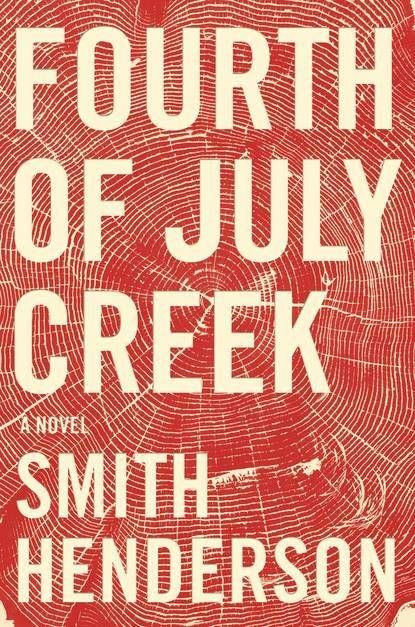 Fourth of July Creek by Smith Henderson (Ecco)
With his clients dispersed in the towns of western Montana, social worker Pete Snow struggles against a lack of professional resources, his crumbling personal life, and a culture that finds solace in the bottom of a bottle and is highly disdainful of government intrusion. After encountering Benjamin Pearl, an undernourished, nearly feral eleven-year-old boy who lives in the backwoods, Pete comes face to face with his own opposite in the boy's father, Jeremiah: a profoundly disturbed and paranoid survivalist who is itching for a final conflict that will signal the coming End Times.

With courage and caution, Pete slowly earns a measure of trust from the man and boy. But when his estranged thirteen year-old daughter disappears, Pete must face a terrible truth—that someone who cares so deeply for helping others has spectacularly failed his own. When Pearl's activities spark the full-blown interest of the F.B.I., Pete is thrown into further turmoil as he finds himself at the center of a massive man-hunt, one from which no one will emerge unscathed.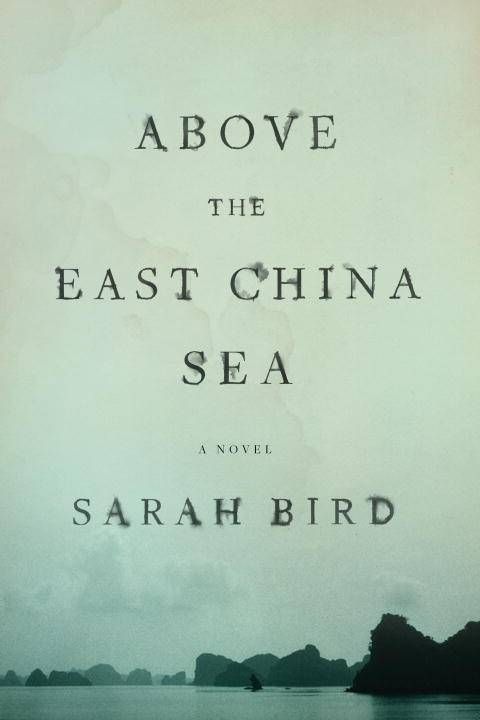 Above the East China Sea by Sarah Bird (Knopf)
Luz James, a contemporary U.S. Air Force brat, lives with her strictly-by-the-rules sergeant mother at Kadena Air Base in Okianawa. Luz's older sister, her best friend and emotional center, has just been killed in the Afghan war. Unmoored by her sister's death and a lifetime of constant moving from base to base, Luz turns for the comfort her service-hardened mother cannot offer to the "Smokinawans," the "waste cases," who gather to get high every night in a deserted cove. When even pills, one-hitters, Cuervo Gold, and a growing crush on Jake Furusato aren't enough to soften the unbearable edge, the desolate girl contemplates taking her own life.

In 1945, Tamiko Kokuba, along with two hundred of her classmates, is plucked out of her elite girls' high school and trained to work in the Imperial Army's horrific cave hospitals. With defeat certain, Tamiko finds herself squeezed between the occupying Japanese and the invading Americans. She believes she has lost her entire family, as well as the island paradise she so loved, and, like Luz, she aches with a desire to be reunited with her beloved sister.

On an island where the spirits of the dead are part of life and your entire clan waits for you in the afterworld, suicide offers Tamiko the promise of peace. As Luz tracks down the story of her own Okinawan grandmother, she discovers that, if she surrenders to the most unbrat impulse and allows herself to connect completely with a place and its people, the ancestral spirits will save not only Tamiko but her as well.
Red or Dead by David Pearce (Melville House)
The place where the swinging sixties started – Liverpool, England, birthplace of the Beatles – wasn't so swinging. Amid industrial blight and a bad economy, the port town's shipping industry was going bust and there was widespread unemployment, with no assistance from a government tightening its belt. Even the Beatles moved to London.

Into these hard times walked Bill Shankly, a former Scottish coal miner who took over the city's perpetually last-place soccer team. He had a straightforward work ethic and a favorite song – a silly pop song done by a local band, "You'll Never Walk Alone." Soon he would have entire stadiums singing along, tens of thousands of people all dressed in the team color red …as Liverpool began to win …

And soon, too, there was something else those thousands of people would chant as one: Shank-lee, Shank-lee …
Guy in Real Life by Steve Brezenoff (Balzer + Bray)
It is Labor Day weekend in St. Paul, Minnesota, and boy and girl collide on a dark street at two thirty in the morning: Lesh, who wears black, listens to metal, and plays MMOs; and Svetlana, who embroiders her skirts, listens to Björk and Berlioz, and dungeon masters her own RPG. They should pick themselves up, continue on their way, and never talk to each other again.

But they don't.

This is a story of two people who do not belong in each other's lives, who find each other at a time when they desperately need someone who doesn't belong in their lives. A story of those moments when we act like people we aren't in order to figure out who we are. A story of the roles we all play—at school, at home, with our friends, and without our friends—and the one person who might show us what lies underneath it all.
I Am Pilgrim by Terry Hayes (Atria/Emily Bestler Books)
PILGRIM is the code name for a world class and legendary secret agent. His adversary is a man known only to the reader as the Saracen. As a young boy, the Saracen barely sees his dissident father beheaded in a Saudi Arabian public square. But the event marks him for life and creates a burning desire to destroy the special relationship between the US and the Kingdom. Everything in the Saracen's life from this moment forward will be in service to jihad.

At the novel's opening, we find ourselves in a seedy hotel near Ground Zero. A woman lies face down in a pool of acid, features melted off her face, teeth missing, fingerprints gone. The room has been sprayed down with DNA-eradicating antiseptic spray. All the techniques are pulled directly from Pilgrim's book, a cult classic of forensic science written under a pen name.

In offering the NYPD some casual assistance with the case, Pilgrim gets pulled back into the intelligence underground. What follows is a thriller that jockeys between astonishingly detailed character study and breakneck globetrotting. The author shifts effortlessly from Pilgrim's hidden life of leisure in Paris to the Saracen's squalid warrior life in Afghanistan, from the hallways of an exclusive Swiss bank to the laboratories of a nefarious biotech facility in Syria.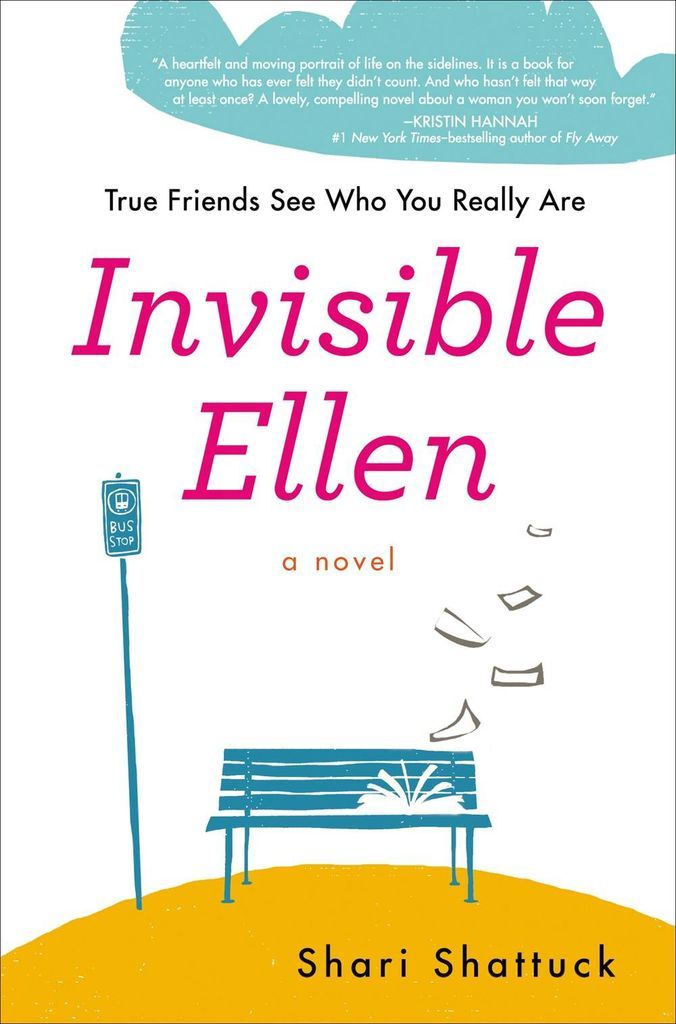 Invisible Ellen by Shari Shattuck (Putnam Adult)
For many of us, there comes a moment when we wish we were invisible.

For Ellen Homes, not only does she wish it . . . she actually lives it.

She spends her days quietly observing but unobserved, watching and recording in her notebooks the lives of her neighbors, coworkers, and total strangers. Overweight, socially stunted, and utterly alone, one night Ellen saves a blind young woman from being mugged.

Then everything changes.
PAPERBACK RELEASES
And Sons by David Gilbert (Random House)
Set on the Upper East Side, the novel captures the worlds of New York's very rich, books and publishing, boarding schools, and Hollywood, And Sons is about family, legacy, and how truth and fiction can define our lives. And Sons captures not only a family cracking under the weight of its long-held secrets, but provides a sweeping portrait of class, fathers and sons, and the pressure of legacy. Gilbert's exhilarating prose and precise eye for the details that shape a family culminate in a taut, moving novel about ambition, love, and the choices we make when faced with our own mortality.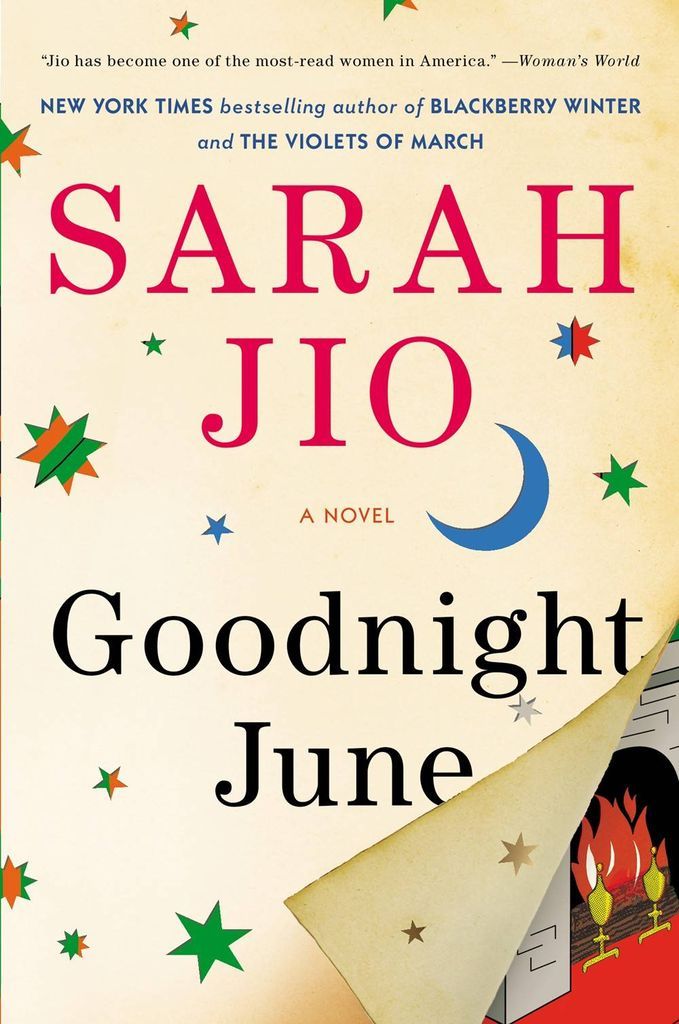 Goodnight June by Sarah Jio (Plume)
Goodnight Moon is an adored childhood classic, but its real origins are lost to history. In Goodnight June, Sarah Jio offers a suspenseful and heartfelt take on how the "great green room" might have come to be. June Andersen is professionally successful, but her personal life is marred by unhappiness. Unexpectedly, she is called to settle her great-aunt Ruby's estate and determine the fate of Bluebird Books, the children's bookstore Ruby founded in the 1940s. Amidst the store's papers, June stumbles upon letters between her great-aunt and the late Margaret Wise Brown—and steps into the pages of American literature.
In the House Upon the Dirt Between the Lake and the Woods by Matt Bell (SOHO Press)
In this epic, mythical debut novel, a newly-wed couple escapes the busy confusion of their homeland for a distant and almost-uninhabited lakeshore. They plan to live there simply, to fish the lake, to trap the nearby woods, and build a house upon the dirt between where they can raise a family. But as their every pregnancy fails, the child-obsessed husband begins to rage at this new world: the song-spun objects somehow created by his wife's beautiful singing voice, the giant and sentient bear that rules the beasts of the woods, the second moon weighing down the fabric of their starless sky, and the labyrinth of memory dug into the earth beneath their house.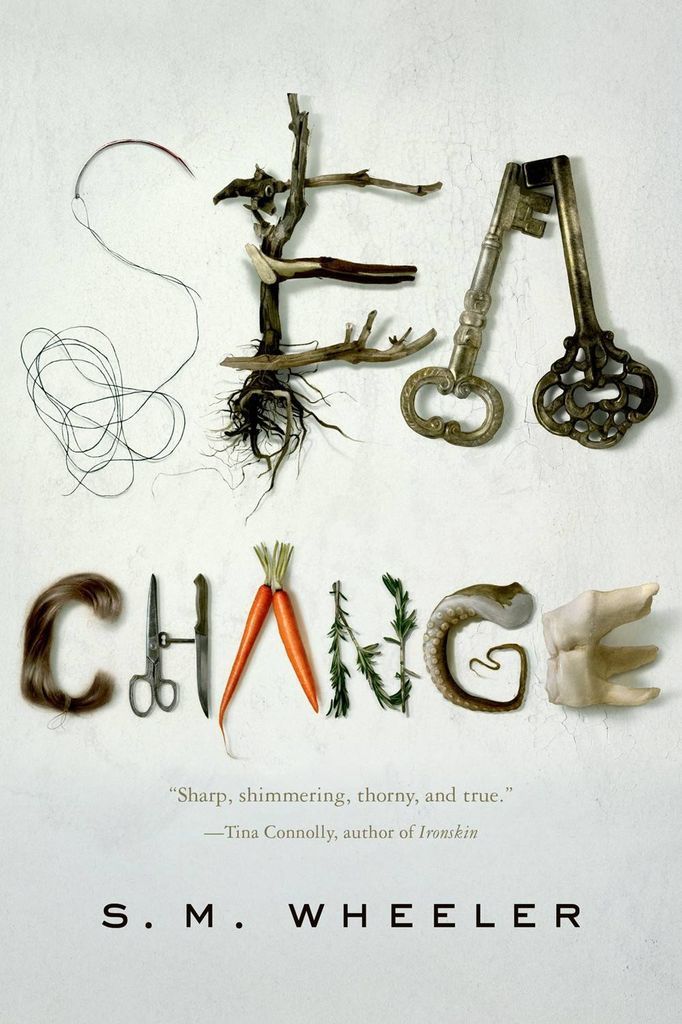 Sea Change by S.M. Wheeler (Tor Books)
he unhappy child of two powerful parents who despise each other, young Lilly turns to the ocean to find solace, which she finds in the form of the eloquent and intelligent sea monster Octavius, a kraken. In Octavius's many arms, Lilly learns of friendship, loyalty, and family. When Octavius, forbidden by Lilly to harm humans, is captured by seafaring traders and sold to a circus, Lilly becomes his only hope for salvation. Desperate to find him, she strikes a bargain with a witch that carries a shocking price.

Her journey to win Octavius's freedom is difficult. The circus master wants a Coat of Illusions; the Coat tailor wants her undead husband back from a witch; the witch wants her skin back from two bandits; the bandits just want some company, but they might kill her first. Lilly's quest tests her resolve, tries her patience, and leaves her transformed in every way.
Sight Reading by Daphne Kalotay (Harper Perennial)
On a Boston street one warm spring day, Hazel and Remy spot each other for the first time in years. For two decades their life paths have crisscrossed, diverged, and ultimately interlaced. Remy, a gifted violinist, is married to the composer Nicholas Elko—once the love of Hazel's life. As their story unfolds, and they find themselves linked anew by a final secret, each discovers the surprising ways in which the quest to create something real and true—be it a work of art or one's own life—can lead to the most personal of revelations.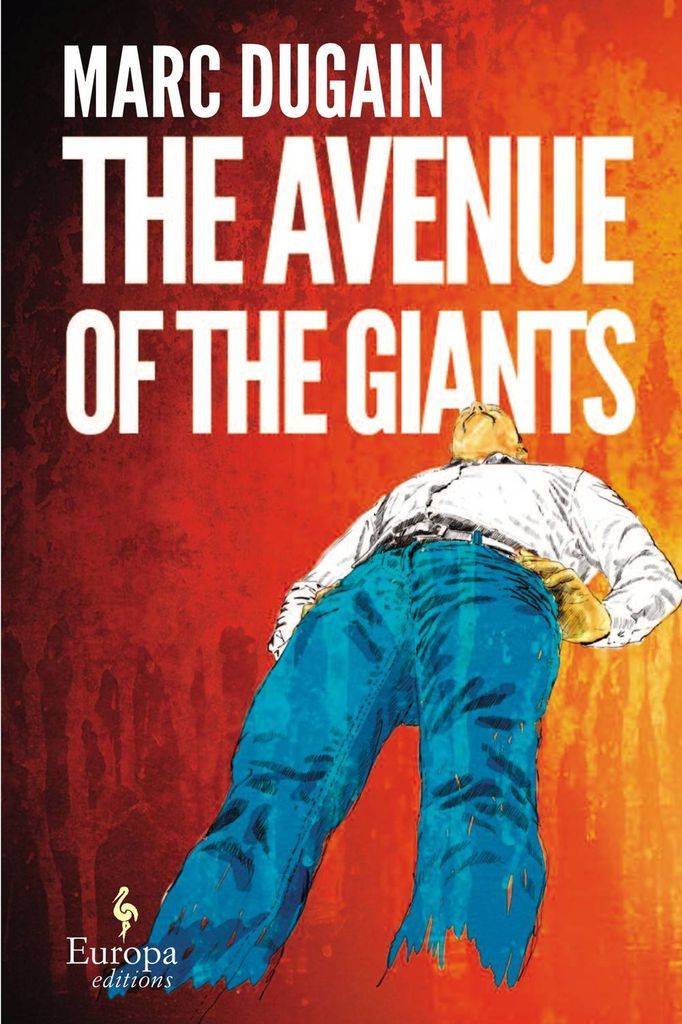 The Avenue of the Giants by Marc Dugain (Europa Editions)
Avenue of the Giants follows Al Kenner as he progresses from antisocial adolescent to full-fledged serial killer in the turbulent '60s and '70s. A giant at over 7 feet tall with an IQ higher than Einstein's, Al was never ordinary. His life is tainted by his parents' divorce and his mother's abusive behavior, and it takes a chilling turn on the day of John F. Kennedy's assassination. Al spends 5 years in a psychiatric hospital, and although he convinces the staff that he is of sound mind, he continues to harbor vicious impulses. Al leads a double life, befriending the Santa Cruz Police Chief and contemplating marrying his daughter, all the while committing a series of brutal murders. Delving into the mind of this complex killer, Marc Dugain powerfully evokes an America torn between the pacifism of the hippie movement and the violence of Vietnam.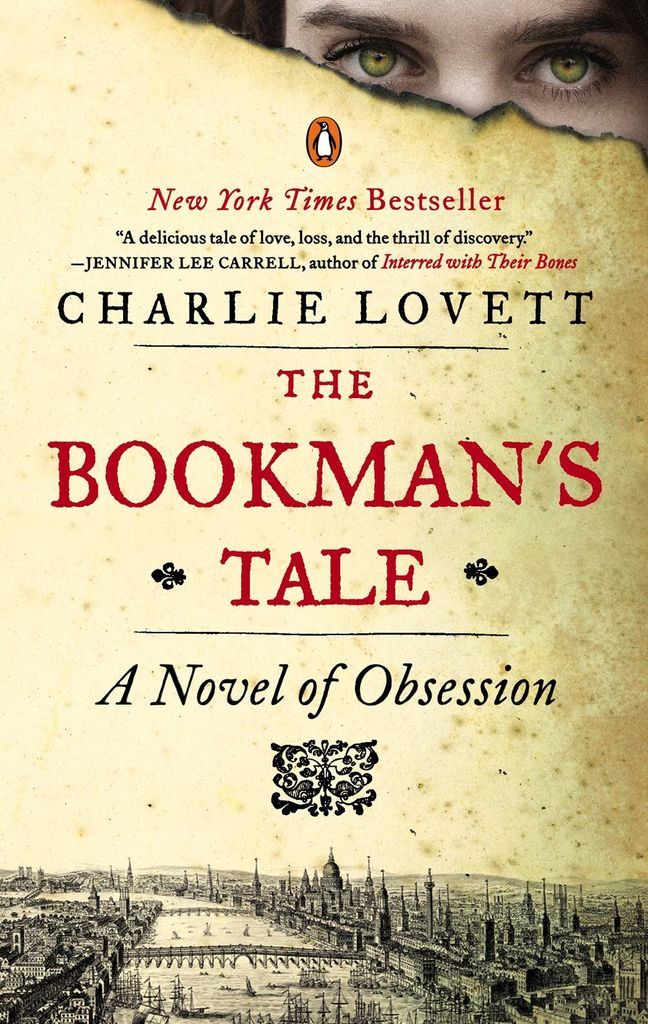 The Bookman's Tale: A Novel of Obsession by Charlie Lovett (Penguin Books)
After the death of his beloved wife, Amanda, antiquarian bookseller Peter Byerly relocates from North Carolina to the English countryside hoping to outrun his grief. But upon opening an eighteenth-century study about Shakespeare forgeries, Peter discovers a Victorian watercolor portrait of a woman who bears an uncanny resemblance to Amanda. Peter becomes obsessed with learning the picture's origins and follows a trail of clues all the way back to Shakespeare's time and a priceless literary artifact that could prove, once and for all, the truth about the Bard's real identity.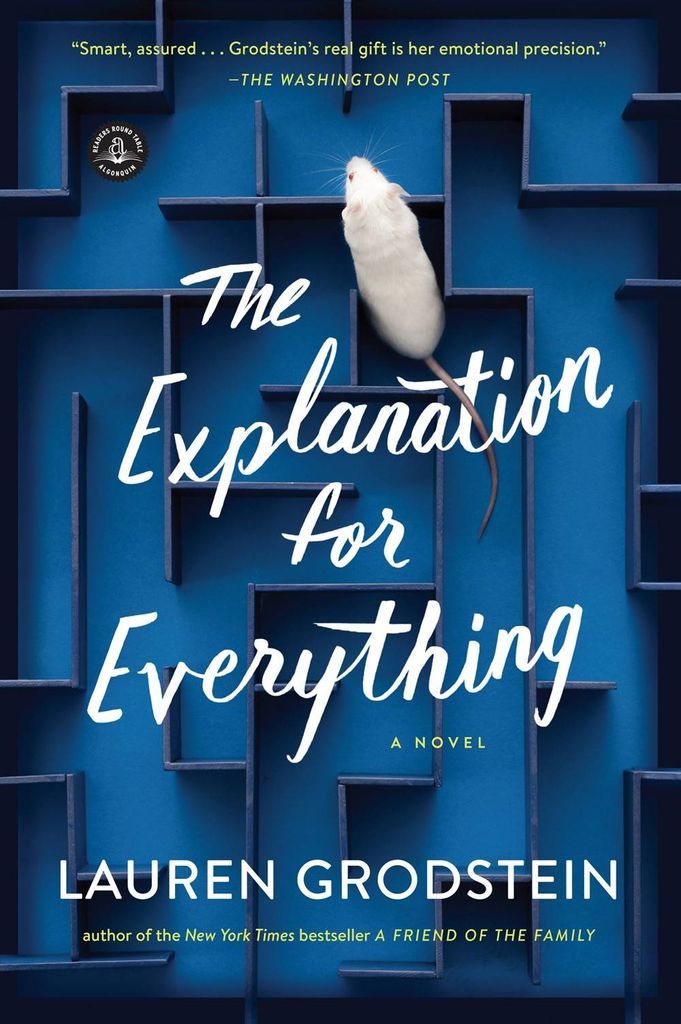 The Explanation for Everything by Lauren Grodstein (Algonquin Books)
College professor Andy Waite is picking up the pieces of a shattered life. Between his research in evolutionary biology and caring for his young daughters, his days are reassurringly safe, if a bit lonely. But when Melissa Potter-charismatic, unpredictable, and devout-asks him to advise her study of intelligent design, he agrees. Suddenly, the world that Andy has fought to rebuild is rocked to its foundations.
The Lucy Variations by Sarah Zarr (Little, Brown Books for Young Readers)
Lucy Beck-Moreau once had a promising future as a concert pianist. Now, at sixteen, it's over. A death, and a betrayal, led her to walk away. But without music in her life, Lucy's not sure who she is, or who she wants to be. Then she meets Will, her brother's new piano teacher, who is young, kind, and interested in helping Lucy find her way back to piano-not for an audience, but on her own terms.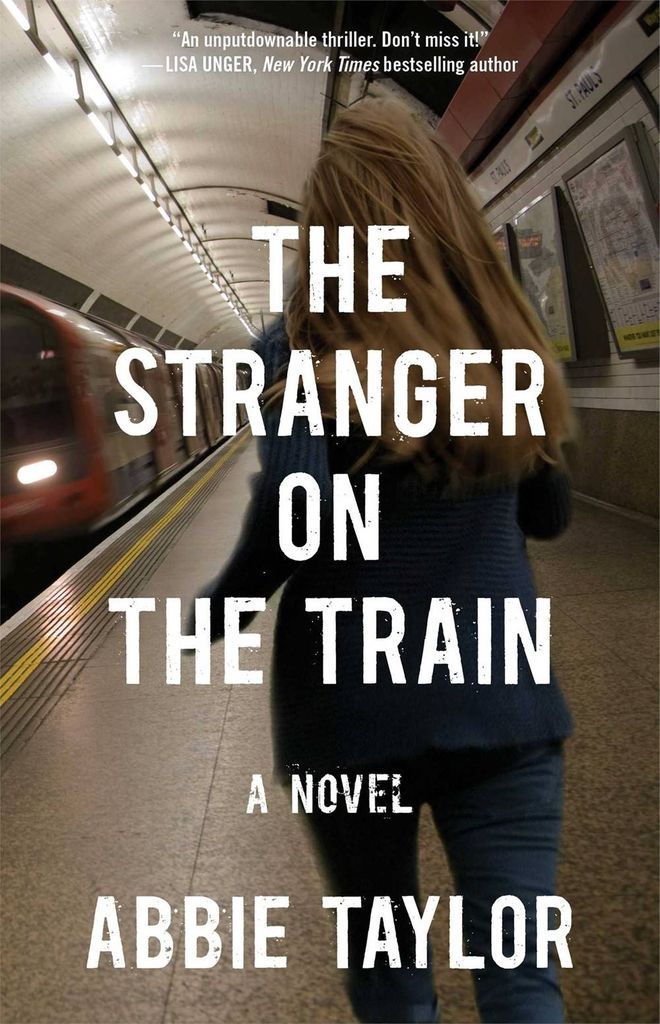 The Stranger on the Train by Abbie Taylor (Atria Books)
A mother's worst nightmare: the subway doors close with her baby son still on the train. In this suspenseful debut novel, a woman goes to unimaginable lengths to get her child back.

A struggling, single mother, Emma sometimes wishes that her thirteen-month-old son Ritchie would just disappear. Then, one quiet Sunday evening, after a sinister encounter on the London Underground—Ritchie does just that.

Emma immediately reports his abduction to the police but there she faces a much worse situation than she ever imagined. Why do the police seem so reluctant to help her? And why do they think she would want hurt her own child?

If Emma wants Ritchie back, she'll have to find him herself. With the help of a stranger named Rafe, the one person who seems to believe her, Emma sets off in search of her son. She is determined to find Ritchie no matter what it takes…but who exactly is the real enemy here?