This content contains affiliate links. When you buy through these links, we may earn an affiliate commission.
HARDCOVER RELEASES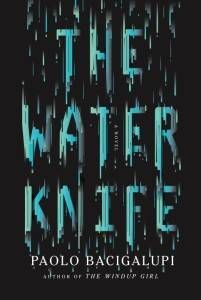 The Water Knife by Paolo Bacigalupi (Knopf)
The American Southwest has been decimated by drought. Nevada and Arizona skirmish over dwindling shares of the Colorado River, while California watches, deciding if it should just take the whole river all for itself. Into the fray steps Las Vegas water knife Angel Velasquez. Detective, assassin, and spy, Angel "cuts" water for the Southern Nevada Water Authority and its boss, Catherine Case, ensuring that her lush, luxurious arcology developments can bloom in the desert and that anyone who challenges her is left in the gutted-suburban dust.
When rumors of a game-changing water source surface in Phoenix, Angel is sent to investigate. With a wallet full of identities and a tricked-out Tesla, Angel arrows south, hunting for answers that seem to evaporate as the heat index soars and the landscape becomes more and more oppressive. There, Angel encounters Lucy Monroe, a hardened journalist, who knows far more about Phoenix's water secrets than she admits, and Maria Villarosa, a young Texas migrant, who dreams of escaping north to those places where water still falls from the sky.
As bodies begin to pile up and bullets start flying, the three find themselves pawns in a game far bigger, more corrupt, and dirtier than any of them could have imagined. With Phoenix teetering on the verge of collapse and time running out for Angel, Lucy, and Maria, their only hope for survival rests in one another's hands. But when water is more valuable than gold, alliances shift like sand, and the only truth in the desert is that someone will have to bleed if anyone hopes to drink.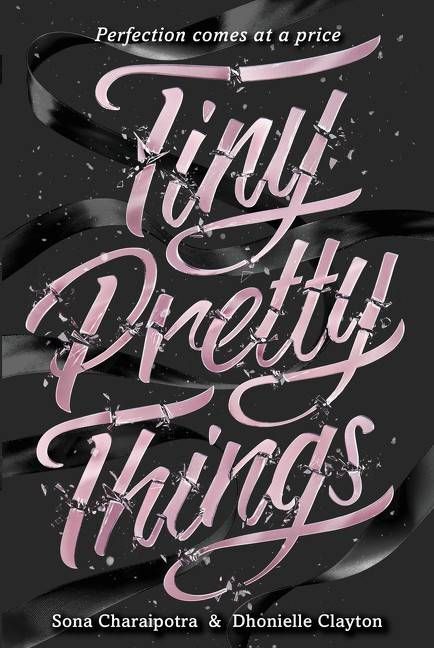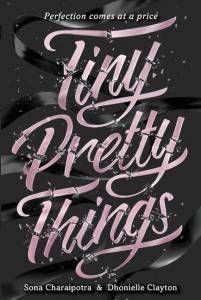 Tiny Pretty Things by Sona Charaipotra and Dhonielle Clayton (HarperTeen)
Ballet is all about the competition…but how far is too far?
Gigi, Bette, and June, three top students at an exclusive Manhattan ballet academy, have seen their fair share of drama. Free-spirited new girl Gigi just wants to dance—but the very act might kill her. Privileged New Yorker Bette's desire to escape the shadow of her ballet star sister brings out a dangerous edge in her. And perfectionist June needs to land a lead role this year, or her controlling mother will put an end to her dancing dreams forever. When every dancer is both friend and foe, the girls will sacrifice, manipulate, and backstab to be the best of the best.
The debut novel from CAKE Literary, a new packager dedicated to bringing diversity to YA books, Tiny Pretty Things is a riveting read about three not-so-perfect ballerinas who will do anything to get on top.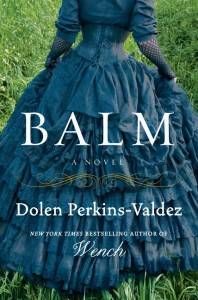 Balm by Dolen Perkins-Valdes (Amistad)
The Civil War has ended, and Madge, Sadie, and Hemp have each come to Chicago in search of a new life.
Born with magical hands, Madge has the power to discern others' suffering, but she cannot heal her own damaged heart. To mend herself and help those in need, she must return to Tennessee to face the women healers who rejected her as a child.
Sadie can commune with the dead, but until she makes peace with her father, she, too, cannot fully engage her gift.
Searching for his missing family, Hemp arrives in this northern city that shimmers with possibility. But redemption cannot be possible until he is reunited with those taken from him.
In the bitter aftermath of a terrible, bloody war, as a divided nation tries to come together once again, Madge, Sadie, and Hemp will be caught up in a desperate, unexpected battle for survival in a community desperate to lay the pain of the past to rest.
Beautiful in its historical atmosphere and emotional depth, Balm is a stirring novel of love, loss, hope, and reconciliation set during one of the most critical periods in American history.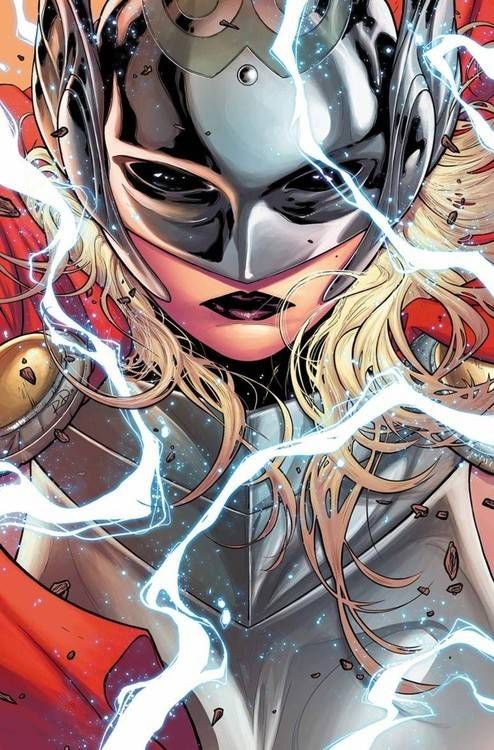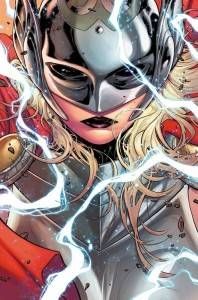 Thor, Volume 1: Goddess of Thunder by Jason Aaron and Russell Dauterman (Marvel)
Mjolnir lies on the moon, unable to be lifted! Something dark has befallen the God of Thunder, leaving him unworthy for the first time ever! But when Frost Giants invade Earth, the hammer will be lifted – and a mysterious woman will be transformed into an all-new version of the mighty Thor! Who is this new Goddess of Thunder? Not even Odin knows…but she may be Earth's only hope against the Frost Giants! Get ready for a Thor like you've never seen before, as this all-new heroine takes Midgard by storm! Plus: the Odinson clearly doesn't like that someone else is holding his hammer…it's Thor vs. Thor! And Odin, desperate to see Mjolnir returned, will call on some very dangerous, very unexpected allies. It's a bold new chapter in the storied history of Thor!
PAPERBACK RELEASES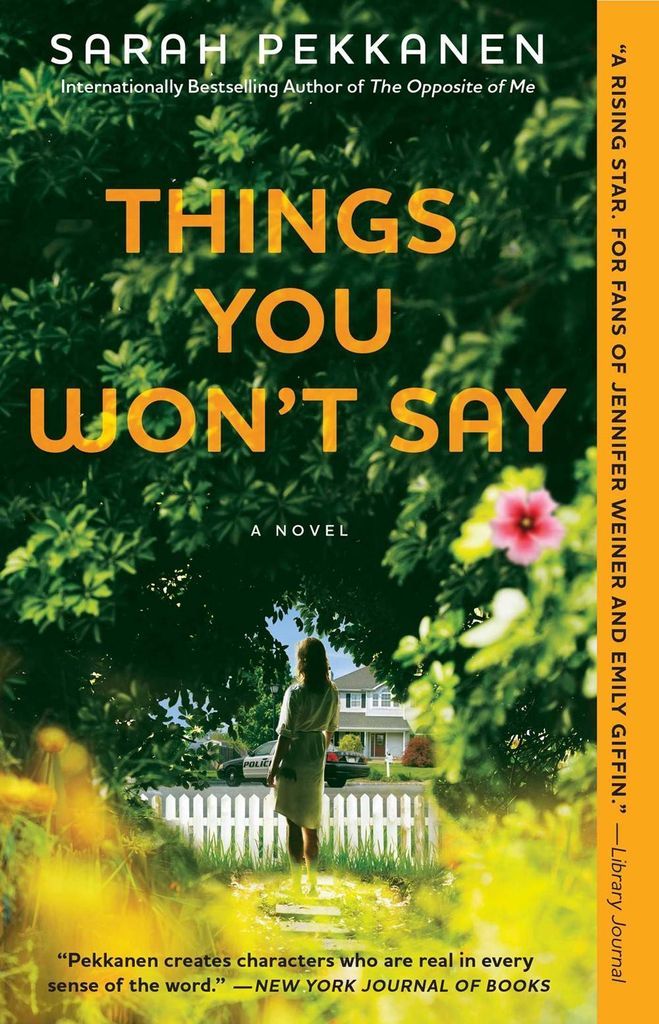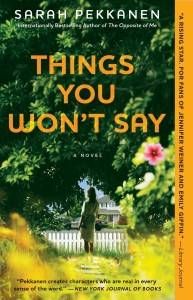 Things You Won't Say by Sarah Pekkanen (Washington Square Press)
Every morning, as her husband Mike straps on his SIG Sauer and pulls on his heavy Magnum boots, Jamie Anderson tenses up. Then comes the call she has always dreaded: There's been a shooting at police headquarters. Mike isn't hurt, but his long-time partner is grievously injured. As weeks pass and her husband's insomnia and disconnectedness mount, Jamie realizes he is an invisible casualty of the attack. Then the phone rings again. Another shooting—but this time Mike has pulled the trigger.
But the shooting does more than just alter Jamie's world. It's about to change everything for two other women. Christie Simmons, Mike's flamboyant ex, sees the tragedy as an opportunity for a second chance with Mike. And Jamie's younger sister, Lou, must face her own losses to help the big sister who raised her. As the press descends and public cries of police brutality swell, Jamie tries desperately to hold together her family, no matter what it takes.
In her characteristic exploration of true-to-life relationships, Sarah Pekkanen has written a complex, compelling, and openhearted novel—her best yet.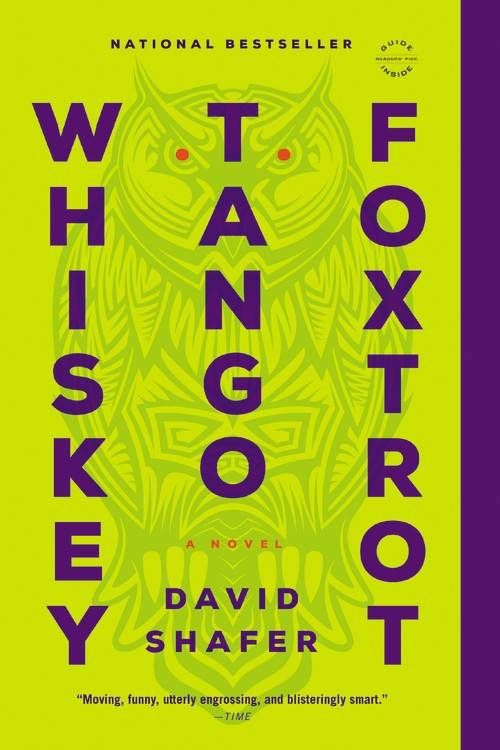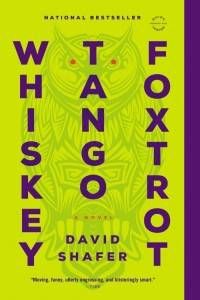 Whiskey Tango Foxtrot by David Shafer (Mulholland Books)
Three young adults grapple with the usual thirty-something problems–boredom, authenticity, an omnipotent online oligarchy–in David Shafer's darkly comic debut novel.
The Committee, an international cabal of industrialists and media barons, is on the verge of privatizing all information. Dear Diary, an idealistic online Underground, stands in the way of that takeover, using radical politics, classic spycraft, and technology that makes Big Data look like dial-up. Into this secret battle stumbles an unlikely trio: Leila Majnoun, a disillusioned non-profit worker; Leo Crane, an unhinged trustafarian; and Mark Deveraux, a phony self-betterment guru who works for the Committee.
Leo and Mark were best friends in college, but early adulthood has set them on diverging paths. Growing increasingly disdainful of Mark's platitudes, Leo publishes a withering takedown of his ideas online. But the Committee is reading–and erasing–Leo's words. On the other side of the world, Leila's discoveries about the Committee's far-reaching ambitions threaten to ruin those who are closest to her.
In the spirit of William Gibson and Chuck Palahniuk,Whiskey Tango Foxtrot is both a suspenseful global thriller and an emotionally truthful novel about the struggle to change the world in- and outside your head.
Let's Get Lost by Adi Alsaid (Harlequin)
Four teens across the country have only one thing in common: a girl named Leila. She crashes into their lives in her absurdly red car at the moment they need someone the most.
Hudson, Bree, Elliot and Sonia find a friend in Leila. And when Leila leaves them, their lives are forever changed. But it is during Leila's own 4,268-mile journey that she discovers the most important truth—sometimes, what you need most is right where you started. And maybe the only way to find what you're looking for is to get lost along the way.
____________________
Book Riot Live is coming! Join us for a two-day event full of books, authors, and an all around good time. It's the convention for book lovers that we've always wanted to attend. So we are doing it ourselves.