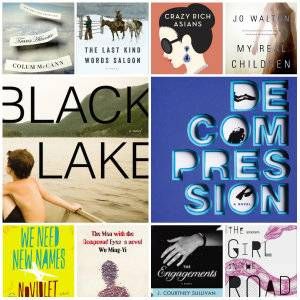 This content contains affiliate links. When you buy through these links, we may earn an affiliate commission.
HARDCOVER RELEASES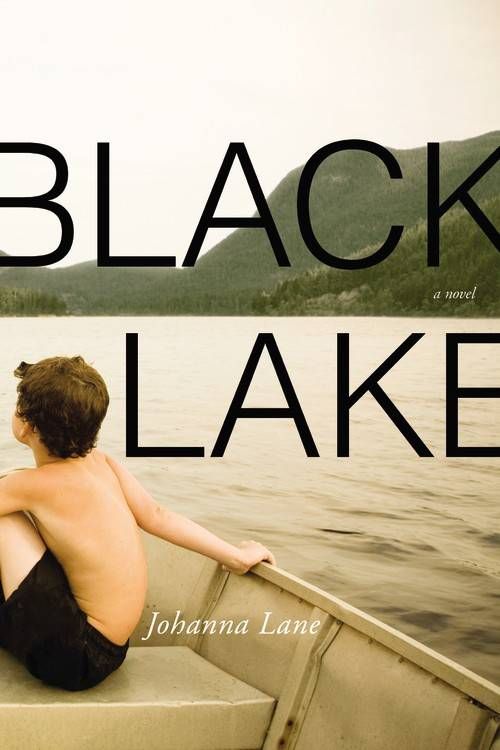 Black Lake by Johanna Lane (Little, Brown and Company)
The Campbells have lived happily at Dulough–an idyllic, rambling estate isolated on the Irish seaside–for generations. But upkeep has drained the family coffers, and so John Campbell must be bold: to keep Dulough, he will open its doors to the public as a museum. He and his wife, daughter, and son will move from the luxury of the big house to a dank, small caretaker's cottage. The upheaval strains the already tenuous threads that bind the family and, when a tragic accident befalls them, long-simmering resentments and unanswered yearnings surface.

As each character is given a turn to speak, their voices tell a complicated, fascinating story about what happens when the upstairs becomes the downstairs, and what legacy is left when family secrets are revealed.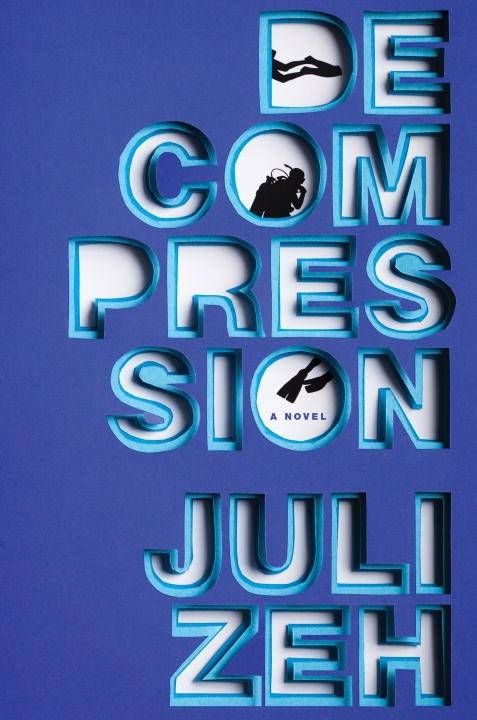 Decompression by Juli Zeh (Nan A . Talese)
In the late 1990s, Sven Fiedler and his girlfriend, Antje, left Germany for the island of Lanzarote, rejecting what Sven considered a vulgar culture of materialism and judgment. The young couple set up a diving service catering to tourists eager to bask in the warm sunshine and explore the silent, gleaming marine paradise that makes this otherwise barren volcanic island such a remarkable retreat. Sven's approach was simple: take the mechanics of diving seriously, instruct his clients clearly, and stay out of their personal business as best he can.

And life on the island goes smoothly until two German tourists-Jola von der Pahlen, a daytime soap star on the verge of cinematic success, and Theo Hast, a stalled novelist-engage Sven for a high-priced, intensive two-week diving experience. Staying in a guest house on Sven and Antje's property, the two visitors and their hosts quickly become embroiled in a tangle of jealousy and suspicion.

Sven is struck by Jola's beauty, her evident wealth, and her apparently volatile relationship with the much older Theo. Theo quickly leaps to the conclusion that Sven and Jola are having an affair, but, oddly, he seems to facilitate it rather than trying to intervene. Antje, looking on, grows increasingly wary of these particular clients.

As the point of view shifts from one character to the next, the reader is constantly kept guessing about who knows what, and, more important, who is telling the truth. A brutal game of delusion, temptation, and manipulation plays out, pointing toward a violent end. But a quiet one, down in the underwater world beneath the waves.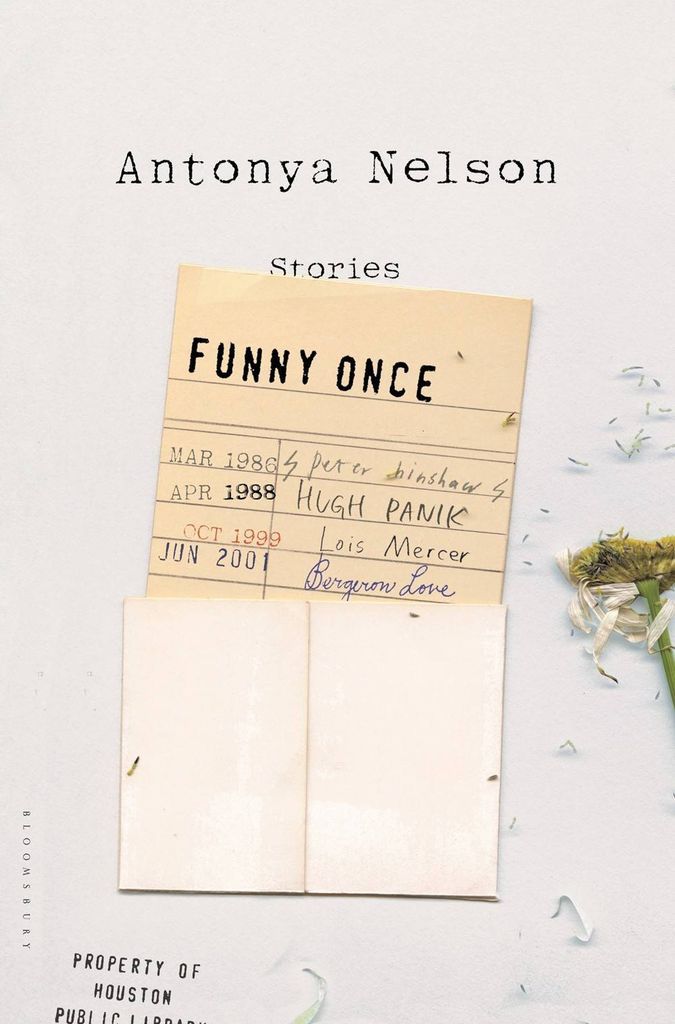 Funny Once: Stories by Antonya Nelson (Bloomsbury USA)
Michael Chabon once said, "I scan the tables of contents of magazines, looking for Antonya Nelson's name, hoping that she has decided to bless us again." And now she has blessed us again, with a bounty of the stories for which she is so beloved. Her stories are clear-eyed, hard-edged, beautifully formed. In the title story, "Funny Once," a couple held together by bad behavior fall into a lie with their more responsible friends. In "The Village," a woman visits her father at a nursing home, recalling his equanimity at her teenage misdeeds and gaining a new understanding of his own past indiscretions. In another, when a troubled girl in the neighborhood goes missing, a mother worries increasingly about her teenage son's relationship with a bad-news girlfriend. In the novella Three Wishes, siblings muddle through in the aftermath of their elder brother's too-early departure from the world.
The landscape of this book is the wide open spaces of Kansas, Texas, New Mexico, and Colorado. Throughout, there is the pervasive desire to drink to forget, to have sex with the wrong people, to hit the road and figure out later where to stop for the night. These characters are aging, regretting actions both taken and not, inhabiting their extended adolescences as best they can. And in Funny Once, their flawed humanity is made beautiful, perfectly observed by one of America's best short story writers.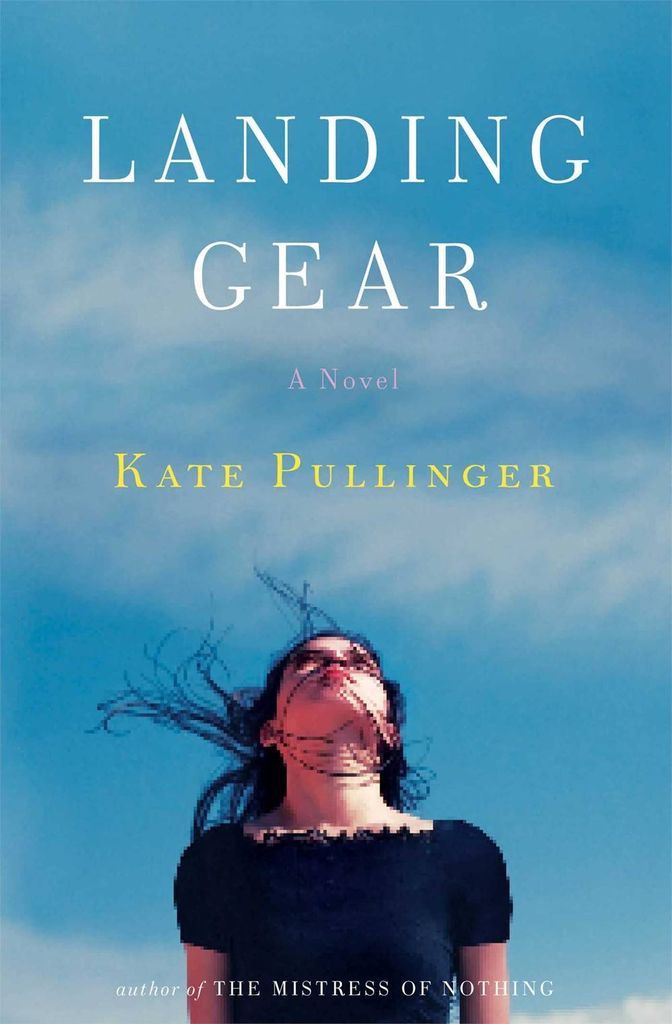 Landing Gear by Kate Pullinger (Touchstone)
Spring 2010. A volcano unexpectedly erupts in Iceland and airspace is shut down over Europe. Harriet works in local radio in London, and with most of her colleagues abroad, she seizes a unique career opportunity. Her husband, Michael, stuck in New York on business, travels to visit an old flame, and their teenage son, Jack, feeling liberated from normal life, takes an unexpected risk only to find himself in trouble. Meanwhile Emily, a young TV researcher, loses her adoptive father to a heart attack, and half a world away, a Pakistani migrant worker named Yacub is stranded in a Dubai labor camp.
Two years later, Yacub, attempting to stow away, falls out of the landing gear of an airplane onto Harriet's car in a London supermarket parking lot—and survives—while Emily accidentally captures it all on film. Yacub's sudden arrival in the lives of Harriet, Jack, Michael, and Emily catapults these characters into a series of life-changing events, ultimately revealing the tenuous, often unexpected ties that bind us together.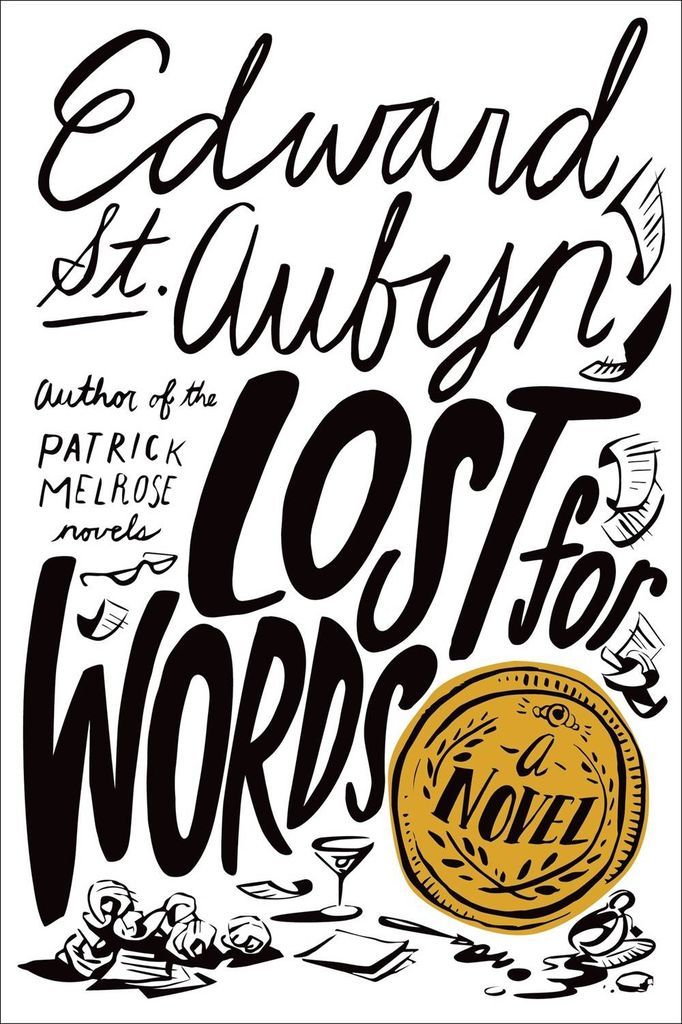 Lost For Words by Edward St. Aubyn (Farrar, Straus and Giroux)
The judges on the panel of the Elysian Prize for Literature must get through hundreds of submissions to find the best book of the year. Meanwhile, a host of writers are desperate for Elysian attention: the brilliant writer and serial heartbreaker Katherine Burns; the lovelorn debut novelist Sam Black; and Bunjee, convinced that his magnum opus, The Mulberry Elephant, will take the literary world by storm. Things go terribly wrong when Katherine's publisher accidentally submits a cookery book in place of her novel; one of the judges finds himself in the middle of a scandal; and Bunjee, aghast to learn his book isn't on the short list, seeks revenge.
Lost for Words is a witty, fabulously entertaining satire that cuts to the quick of some of the deepest questions about the place of art in our celebrity-obsessed culture, and asks how we can ever hope to recognize real talent when everyone has an agenda.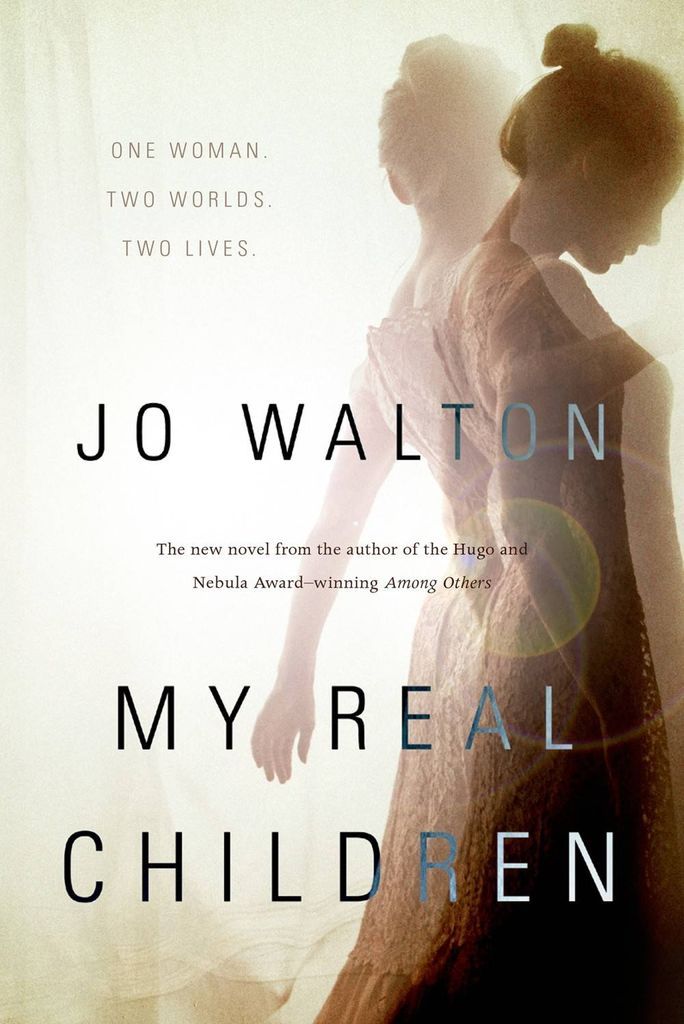 My Real Children by Jo Walton (Tor Books)
It's 2015, and Patricia Cowan is very old. "Confused today," read the notes clipped to the end of her bed. She forgets things she should know—what year it is, major events in the lives of her children. But she remembers things that don't seem possible. She remembers marrying Mark and having four children. And she remembers not marrying Mark and raising three children with Bee instead. She remembers the bomb that killed President Kennedy in 1963, and she remembers Kennedy in 1964, declining to run again after the nuclear exchange that took out Miami and Kiev.
Her childhood, her years at Oxford during the Second World War—those were solid things. But after that, did she marry Mark or not? Did her friends all call her Trish, or Pat? Had she been a housewife who escaped a terrible marriage after her children were grown, or a successful travel writer with homes in Britain and Italy? And the moon outside her window: does it host a benign research station, or a command post bristling with nuclear missiles?
Two lives, two worlds, two versions of modern history; each with their loves and losses, their sorrows and triumphs. My Real Children is the tale of both of Patricia Cowan's lives…and of how every life means the entire world.​
The Girl in the Road by Monica Byrne (Crown)
Meena, a young woman living in a futuristic Mumbai, wakes up with five snake bites on her chest. She doesn't know how or why, but she must flee India and return to Ethiopia, the place of her birth. Having long heard about The Trail-an energy-harvesting bridge that spans the Arabian Sea-she embarks on foot on this forbidden bridge, with its own subculture and rules. What awaits her in Ethiopia is unclear; she's hoping the journey will illuminate it for her.
Mariama, a girl from a different time, is on a quest of her own. After witnessing her mother's rape, she joins up with a caravan of strangers heading across Saharan Africa. She meets Yemaya, a beautiful and enigmatic woman who becomes her protector and confidante. Yemaya tells Mariama of Ethiopia, where revolution is brewing and life will be better. Mariama hopes against hope that it offers much more than Yemaya ever promised.
As one heads east and the other west, Meena and Mariama's fates will entwine in ways that are profoundly moving and shocking to the core.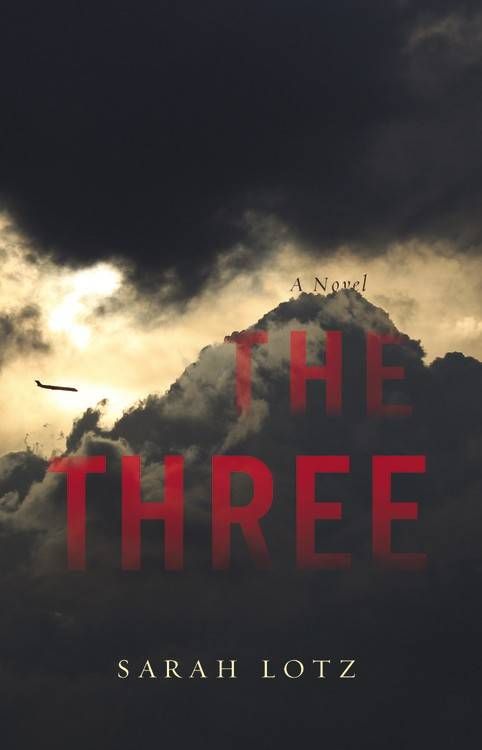 The Three by Sarah Lotz (Little, Brown and Company)
The world is stunned when four commuter planes crash within hours of each other on different continents. Facing global panic, officials are under pressure to find the causes. With terrorist attacks and environmental factors ruled out, there doesn't appear to be a correlation between the crashes, except that in three of the four air disasters a child survivor is found in the wreckage.
Dubbed 'The Three' by the international press, the children all exhibit disturbing behavioural problems, presumably caused by the horror they lived through and the unrelenting press attention. This attention becomes more than just intrusive when a rapture cult led by a charismatic evangelical minister insists that the survivors are three of the four harbingers of the apocalypse. The Three are forced to go into hiding, but as the children's behaviour becomes increasingly disturbing, even their guardians begin to question their miraculous survival…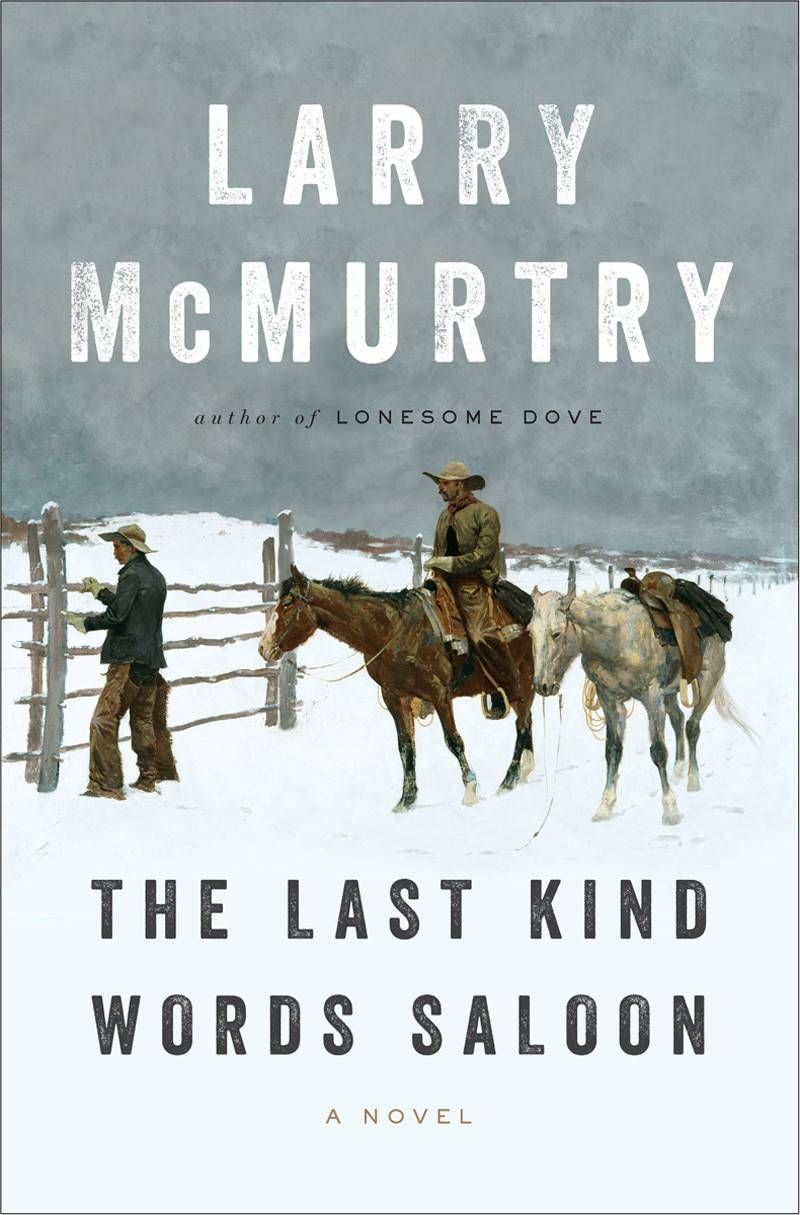 The Last Kind Words Saloon by Larry McMurtry (Liverlight)
Opening in the settlement of Long Grass, Texas-not quite in Kansas, and nearly New Mexico-we encounter the taciturn Wyatt, whiling away his time in between bottles, and the dentist-turned-gunslinger Doc, more adept at poker than extracting teeth. Now hailed as heroes for their days of subduing drunks in Abilene and Dodge-more often with a mean look than a pistol-Wyatt and Doc are living out the last days of a way of life that is passing into history, two men never more aware of the growing distance between their lives and their legends.
Along with Wyatt's wife, Jessie, who runs the titular saloon, we meet Lord Ernle, an English baron; the exotic courtesan San Saba, "the most beautiful whore on the plains"; Charlie Goodnight, the Texas Ranger turned cattle driver last seen in McMurtry's Comanche Moon, and Nellie Courtright, the witty and irrepressible heroine of Telegraph Days.
McMurtry traces the rich and varied friendship of Wyatt Earp and Doc Holiday from the town of Long Grass to Buffalo Bill's Wild West Show in Denver, then to Mobetie, Texas, and finally to Tombstone, Arizona, culminating with the famed gunfight at the O.K. Corral, rendered here in McMurtry's stark and peerless prose.
With the buffalo herds gone, the Comanche defeated, and vast swaths of the Great Plains being enclosed by cattle ranches, Wyatt and Doc live on, even as the storied West that forged their myths disappears. As harsh and beautiful, and as brutal and captivating as the open range it depicts, The Last Kind Words Saloon celebrates the genius of one of our most original American writers.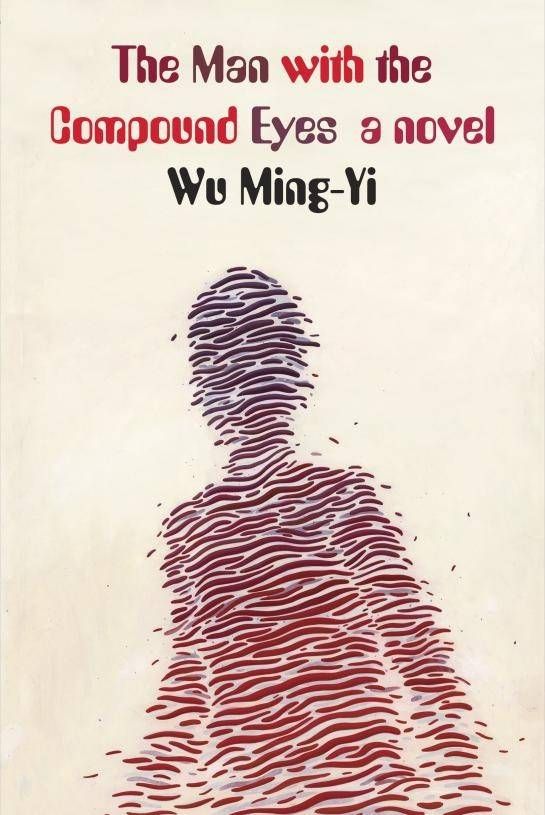 The Man with the Compound Eyes by Wu Ming-Yi (Pantheon)
When a tsunami sends a massive island made entirely of trash crashing into the Taiwanese coast, two very different people-an outcast from a mythical island and a woman on the verge of suicide-are united in ways they never could have imagined. Here is the English-language debut of a new and exciting award-winning voice from Taiwan, who has written an "astonishing" novel (The Independent) that is at once fantasy, reality, and dystopian environmental saga.

Fifteen-year-old Atile'i-a native of Wayo Wayo, an island somewhere in the Pacific-has come of age. Following the custom of his people, he is set adrift as a sacrifice to the Sea God but, unlike those who have gone before him, Atile'i is determined to defy precedent and survive. His chances seem slim, but just as it appears that hope is lost, Atile'i comes across a sprawling trash vortex floating in the ocean and climbs onto it.

Meanwhile, on the east coast of Taiwan, Alice, a college professor, is overcome with grief. Her husband and son are missing, having disappeared while hiking in the mountains near their home. Alice is so distraught that she decides to end her own life. But her plans are interrupted by a violent storm that causes the trash vortex to collide with the Taiwanese coast, bringing Atile'i along with it. Alice and Atile'i subsequently form an unlikely friendship that helps each of them come to terms with what they have lost. Together they set out to uncover the mystery of Alice's lost family, following their footsteps into the mountains. Intertwined with Alice and Atile'i's story are the lives of others affected by the tsunami, from environmentalists to Taiwan's indigenous peoples-and, of course, the mysterious man with the compound eyes.
PAPERBACK RELEASES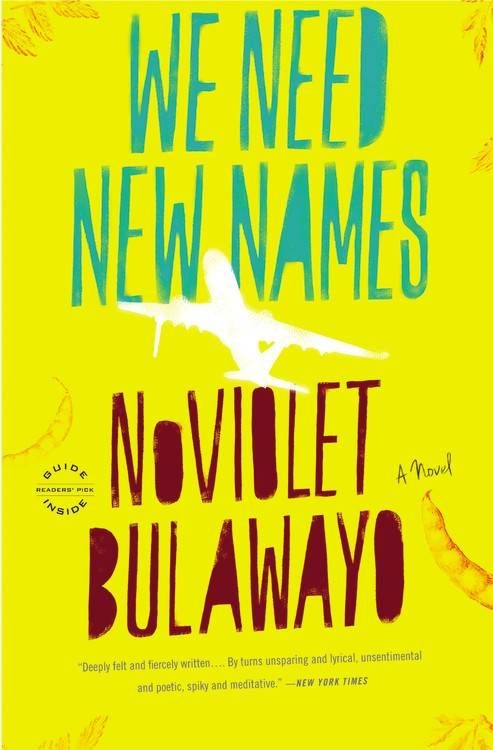 We Need New Names by NoViolet Bulawayo (Back Bay Books)
Darling is only ten years old, and yet she must navigate a fragile and violent world. In Zimbabwe, Darling and her friends steal guavas, try to get the baby out of young Chipo's belly, and grasp at memories of Before. Before their homes were destroyed by paramilitary policemen, before the school closed, before the fathers left for dangerous jobs abroad.
But Darling has a chance to escape: she has an aunt in America. She travels to this new land in search of America's famous abundance only to find that her options as an immigrant are perilously few. NoViolet Bulawayo's debut calls to mind the great storytellers of displacement and arrival who have come before her-from Junot Diaz to Zadie Smith to J.M. Coetzee-while she tells a vivid, raw story all her own.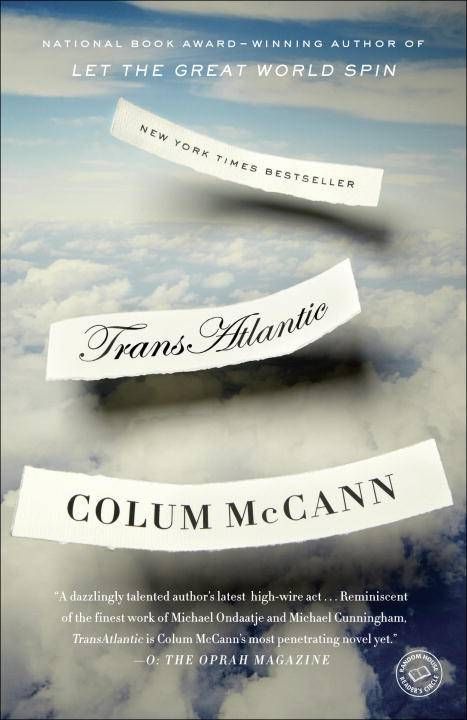 TransAtlantic by Colum McCann (Random House)
In 1845 a black American slave lands in Ireland to champion ideas of democracy and freedom, only to find a famine unfurling at his feet. In 1919, two brave young airmen emerge from the carnage of World War One to pilot the very first transatlantic flight from Newfoundland to the west of Ireland. And in 1998 an American senator criss-crosses the ocean in search of a lasting Irish peace. Bearing witness to these history-making moments of Frederick Douglass, John Alcock and "Teddy" Brown, and George Mitchell, and braiding the story together into one epic tale, are four generations of women from a matriarchal clan, beginning with Irish housemaid Lily Duggan. In this story of dark and light, men and women, history and past, fiction and fact, Colum McCann delivers a tour de force that is his most spectacular achievement to date.
The Engagements by J. Courtney Sullivan (Vintage)
Evelyn has been married to her husband for forty years-forty years since he slipped off her first wedding ring and put his own in its place. Delphine has seen both sides of love-the ecstatic, glorious highs of seduction, and the bitter, spiteful fury that descends when it's over. James, a paramedic who works the night shift, knows his wife's family thinks she could have done better; and Kate, partnered with Dan for a decade, has seen every kind of wedding-beach weddings, backyard weddings, castle weddings-and has vowed never, ever, to have one of her own. A rich and surprising novel, The Engagements smartly intertwines each character's relationship with the story of diamonds in America, and the way-for better or for worse-they've come to symbolize our deepest hopes for everlasting love.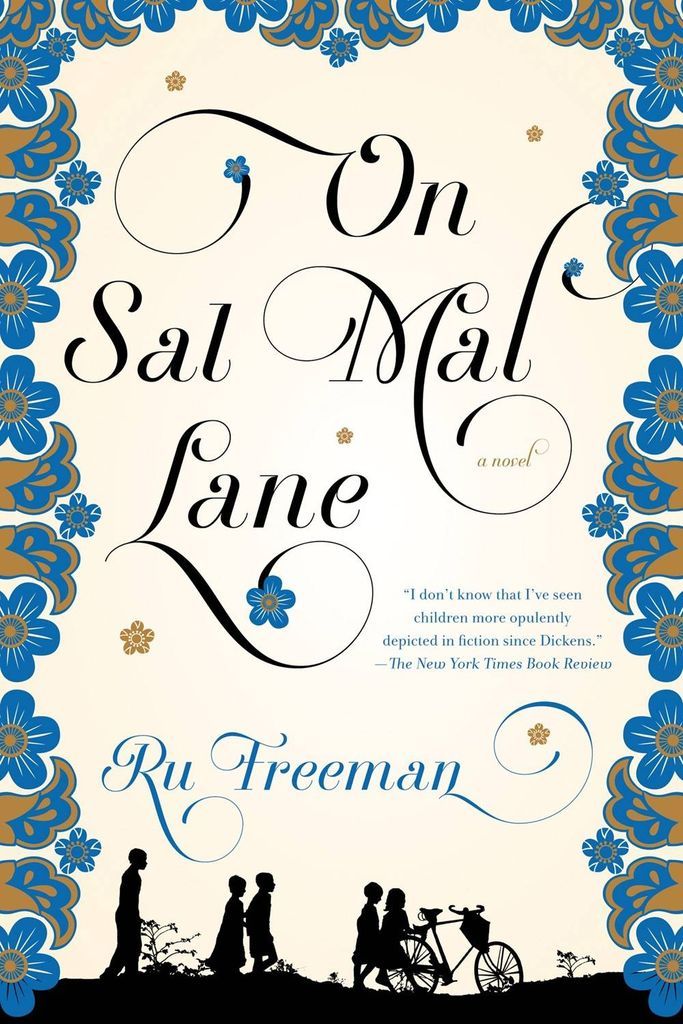 On Sal Mal Lane by Ru Freeman (Graywolf Press)
On the day the Herath family moves in, Sal Mal Lane is still a quiet street, disturbed only by the cries of the children whose triumphs and tragedies sustain the families that live there. As the neighbors adapt to the newcomers in different ways, the children fill their days with cricket matches, romantic crushes, and small rivalries. But the tremors of civil war are mounting, and the conflict threatens to engulf them all. In a heart-rending novel poised between the past and the future, the innocence of the children—a beloved sister and her over-protective siblings, a rejected son and his twin sisters, two very different brothers—contrasts sharply with the petty prejudices of the adults charged with their care. In Ru Freeman's masterful hands, On Sal Mal Lane, a story of what was lost to a country and her people, becomes a resounding cry for reconciliation.
Papers in the Wind by Eduardo Sacheri (Other Press)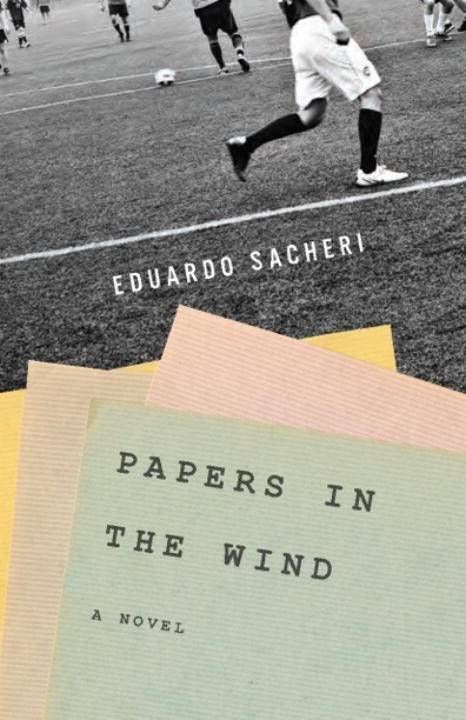 When Alejandro "Mono" dies of cancer, his brother and two closest friends, a tight-knit group since childhood, are left to figure out how to take care of his young daughter, Guadalupe. They want to give her all the love they felt for Mono and secure her future, but there isn't a single peso left in the bank. Mono invested all of his money in a promising soccer player whose talents haven't panned out, and the three hundred thousand dollars Mono spent on his transfer is soon to be lost for good.

How do you sell a forward who can't score a goal? How do you negotiate in a world whose rules you don't know? How do you maintain relationships when repeated failures create fissures in lifelong loyalties? Fernando, Mauricio, and Ruso pool the few resources in their arsenal to come up with strategies-from harebrained to inspired-in their desperate attempt to recoup Mono's investment for Guadalupe.

Following the lives of four distinct characters, who, despite their great differences, still manage to find solace and pride in one another, Papers in the Wind is a tribute to friendship and proof that love and humor can triumph over sadness.
Crazy Rich Asians by Kevin Kwan (Anchor)
When Rachel Chu agrees to spend the summer in Singapore with her boyfriend, Nicholas Young, she envisions a humble family home and quality time with the man she might one day marry. What she doesn't know is that Nick's family home happens to look like a palace, that she'll ride in more private planes than cars, and that with one of Asia's most eligible bachelors on her arm, Rachel might as well have a target on her back. Uproarious, addictive, and filled with jaw-dropping opulence, Crazy Rich Asians is an insider's look at the Asian jet set; a perfect depiction of the clash between old money and new money; and a fabulous novel about what it means to be young, in love, and gloriously, crazily rich.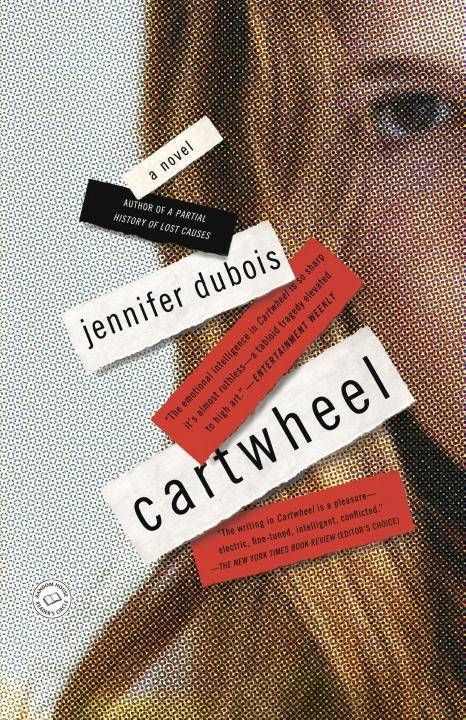 Cartwheel by Jennifer duBois (Random House)
When Lily Hayes arrives in Buenos Aires for her semester abroad, she is enchanted by everything she encounters: the colorful surroundings, the street food, the elusive guy next door. Her studious roommate Katy is a bit of a bore, but Lily didn't come to Argentina to hang out with other Americans. Five weeks later, Katy is found brutally murdered in their shared home, and Lily is the prime suspect. But who is Lily Hayes? It depends on who's asking. As the case takes shape-revealing deceptions, secrets, and suspicious DNA-Lily appears alternately sinister and guileless through the eyes of those around her. With mordant wit and keen emotional insight, Cartwheel offers a prismatic investigation of the ways we decide what to see-and to believe-in each other and ourselves.