This content contains affiliate links. When you buy through these links, we may earn an affiliate commission.
HARDCOVER RELEASES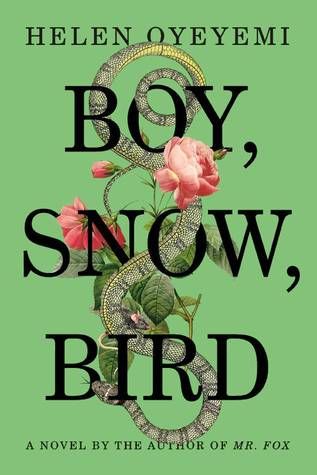 Boy, Snow, Bird by Helen Oyeyemi (Riverhead Hardcover)
In the winter of 1953, Boy Novak arrives by chance in a small town in Massachusetts, looking, she believes, for beauty—the opposite of the life she's left behind in New York. She marries a local widower and becomes stepmother to his winsome daughter, Snow Whitman.
A wicked stepmother is a creature Boy never imagined she'd become, but elements of the familiar tale of aesthetic obsession begin to play themselves out when the birth of Boy's daughter, Bird, who is dark-skinned, exposes the Whitmans as light-skinned African Americans passing for white. Among them, Boy, Snow, and Bird confront the tyranny of the mirror to ask how much power surfaces really hold.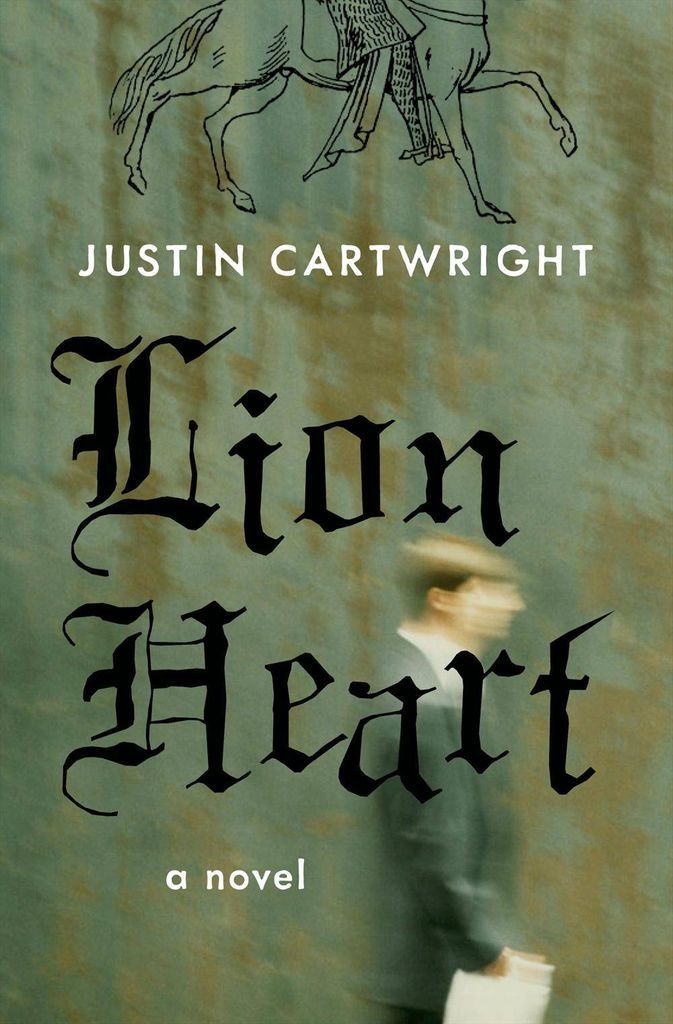 Lion Heart by Justin Cartwright (Bloomsbury USA)
Richard Cathar recalls his recently deceased father, Alaric, as a delusional hippie, one who fancied himself an intellectual and a historian. One of many far-fetched claims was that he had discovered—and then lost—documentation of a meeting between his hero, Richard the Lionheart, and Robin Hood after the Third Crusade.
In a quest to sort out the fact and fiction of his father's life, Richard (named for the legendary king) leaves London and travels to Jerusalem, where he falls in love with the mysterious Noor, a journalist who herself has many secrets. Back in England, he continues his research, finding his own evidence that Richard the Lionheart recovered the True Cross from Saladin. Again he sets out, this time on the trail of the True Cross, which leads him through the Middle East and Europe—and to the powerful sense that myth and history may be inseparable.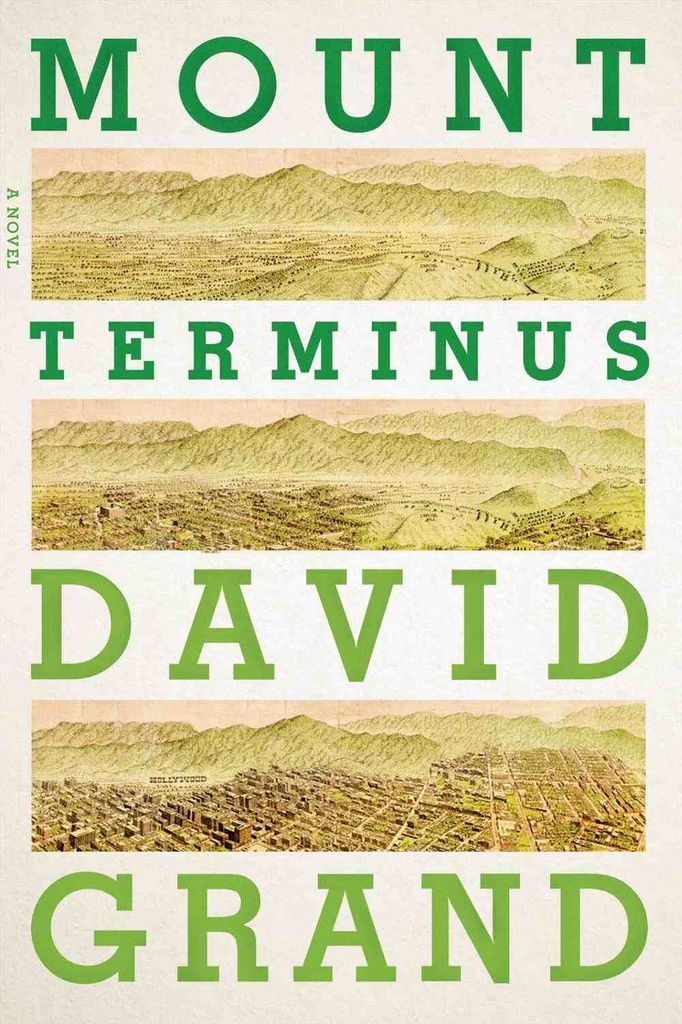 Mount Terminus by David Grand (Farrar, Straus and Giroux)
After his mother's death, young Bloom boards a train with his bereaved father, Jacob, to travel west across mountains and deserts to California: Mount Terminus, their new home at the desolate end of the world. In a villa built atop a rare desert spring, they live apart from society, supported by the income from Jacob's invention, the Rosenbloom Loop, a piece of technology that has revolutionized the nascent art of filmmaking. There Bloom grows up in the shadow of his father's grief with only a pair of servants, the house's ghosts, and his own artistic muse for company.
But Jacob can't protect his family from his past forever—the dramatic series of events that has taken him from the Hebrew Orphan Asylum on the Lower East Side of New York and into the graces of beautiful twin girls to this fragile refuge in pre-Hollywood Los Angeles. And Bloom, now an eccentric, dark genius, can't live alone at the top of the mountain forever. Prodded by his newly discovered half brother, in every way his opposite, Bloom will have to come down to meet the world. The orange farmers and the vaqueros, the speculators and the developers, the artists and the barons of the silver screen, will surely come up the mountain to meet him.
A Death-Struck Year by Makiia Lucier (HMH Books for Young Readers)
For Cleo Berry, the people dying of the Spanish Influenza in cities like New York and Philadelphia may as well be in another country–that's how far away they feel from the safety of Portland, Oregon. And then cases start being reported in the Pacific Northwest. Schools, churches, and theaters shut down. The entire city is thrust into survival mode–and into a panic. Headstrong and foolish, seventeen-year-old Cleo is determined to ride out the pandemic in the comfort of her own home, rather than in her quarantined boarding school dorms. But when the Red Cross pleads for volunteers, she can't ignore the call. As Cleo struggles to navigate the world around her, she is surprised by how much she finds herself caring about near-strangers. Strangers like Edmund, a handsome medical student and war vet. Strangers who could be gone tomorrow. And as the bodies begin to pile up, Cleo can't help but wonder: when will her own luck run out?
Night in Shanghai by Nicole Mones (Houghton Mifflin Harcourt)
In 1936, classical pianist Thomas Greene is recruited to Shanghai to lead a jazz orchestra of fellow African-American expats. From being flat broke in segregated Baltimore to living in a mansion with servants of his own, he becomes the toast of a city obsessed with music, money, pleasure and power, even as it ignores the rising winds of war.
Song Yuhua is refined, educated, and bonded since age eighteen to Shanghai's most powerful crime boss in payment for her father's gambling debts. Outwardly submissive, she burns with rage and risks her life spying on her master for the Communist Party.
Only when Shanghai is shattered by the Japanese invasion do Song and Thomas find their way to each other. Though their union is forbidden, neither can back down from it in the turbulent years of occupation and resistance that follow. Torn between music and survival, freedom and commitment, love and world war, they are borne on an irresistible riff of melody and improvisation to Night in Shanghai's final, impossible choice.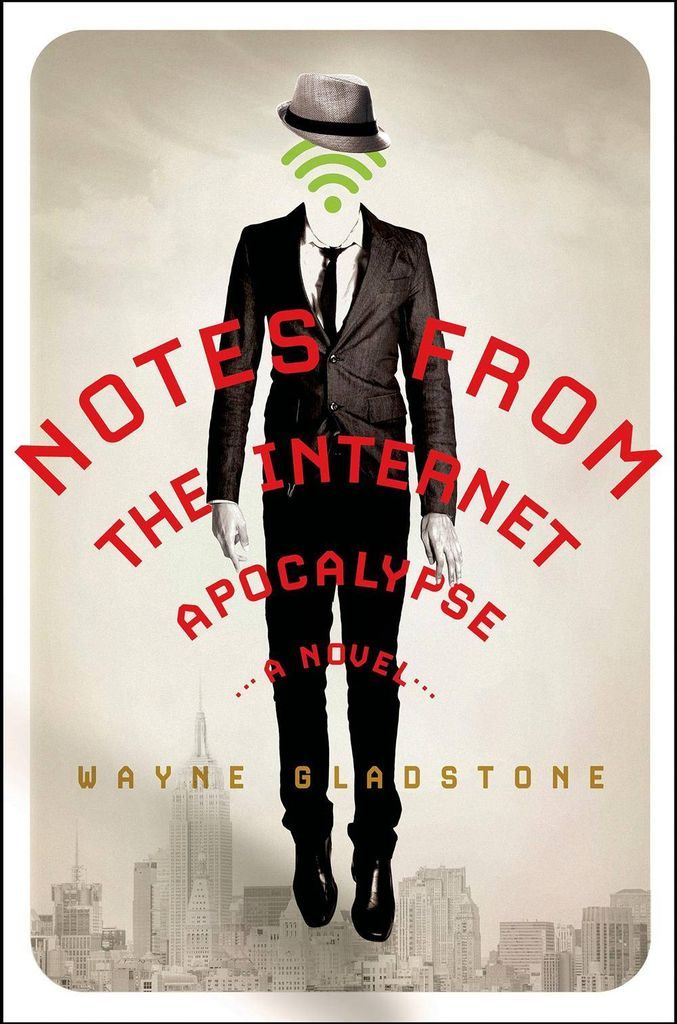 Notes from the Internet Apocalypse by Wayne Gladstone (Thomas Dunne Books)
When the Internet suddenly stops working, society reels from the loss of flowing data, instant messages, and streaming entertainment. Addicts wander the streets, talking to themselves in 140 characters or forcing cats to perform tricks for their amusement, while the truly desperate pin their requests for casual encounters on public bulletin boards. The economy tumbles further and the government passes the draconian NET Recovery Act.
For Gladstone, the Net's disappearance comes particularly hard following the loss of his wife, leaving his flask of Jameson and his grandfather's fedora as the only comforts in his Brooklyn apartment. But there are rumors that someone in New York is still online. Someone set apart from this new world where Facebook flirts "poke" each other in real life and members of Anonymous trade memes at secret parties. Where a former librarian can sell information as a human search engine, and the perverted fulfill their secret fetishes at the blossoming Rule 34 club. With the help of his friends, a blogger and a webcam girl both now out of work, Gladstone sets off to find the Internet and save humanity from this apocalypse.
The Enchanted by Rene Denfield (Harper)
The enchanted place is an ancient stone prison, viewed through the eyes of a death row inmate who finds escape in his books and in re-imagining life around him, weaving a fantastical story of the people he observes and the world he inhabits. Fearful and reclusive, he senses what others cannot. Though bars confine him every minute of every day, he marries magical visions of golden horses running beneath the prison, heat flowing like molten metal from their backs, with the devastating violence of prison life.
Two outsiders venture here: a fallen priest, and the Lady, an investigator who searches for buried information from prisoners' pasts that can save those soon-to-be-executed. Digging into the background of a killer named York, she uncovers wrenching truths that challenge familiar notions of victim and criminal, innocence and guilt, honor and corruption-ultimately revealing shocking secrets of her own.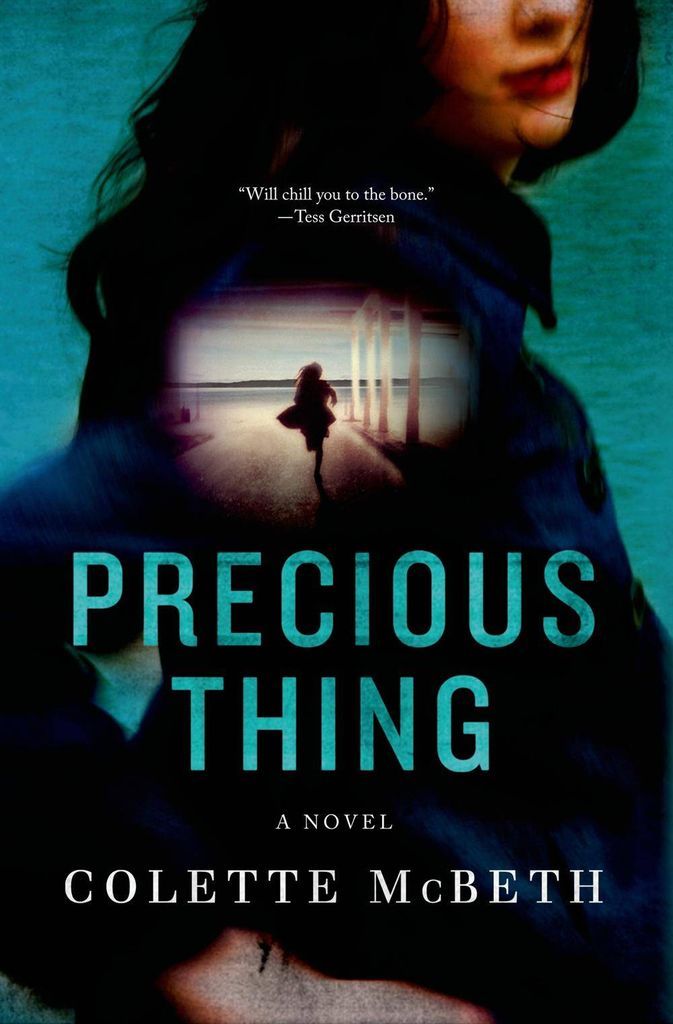 Precious Thing by Collette McBeth (Minotaur Books)
I know her inside out. I know what she's thinking, I know what she wants. So I can't give up on her, she knows I never will.
Some friendships fizzle out. Rachel and Clara promised theirs would last forever.
They met in high school when Rachel was the shy, awkward new girl and Clara was the friend everyone wanted. Instantly, they fell under one another's spell and nothing would be the same again. Now in their late twenties Rachel has the television career, the apartment and the boyfriend, while Clara's life is spiraling further out of control. Yet despite everything, they remain inextricably bound. Then Rachel's news editor assigns her to cover a police press conference, and she is shocked when she arrives to learn that the subject is Clara, reported missing. Is it abduction, suicide or something else altogether?
Imagine discovering something about your oldest friend that forces you to question everything you've shared together. The truth is always there. But only if you choose to see it.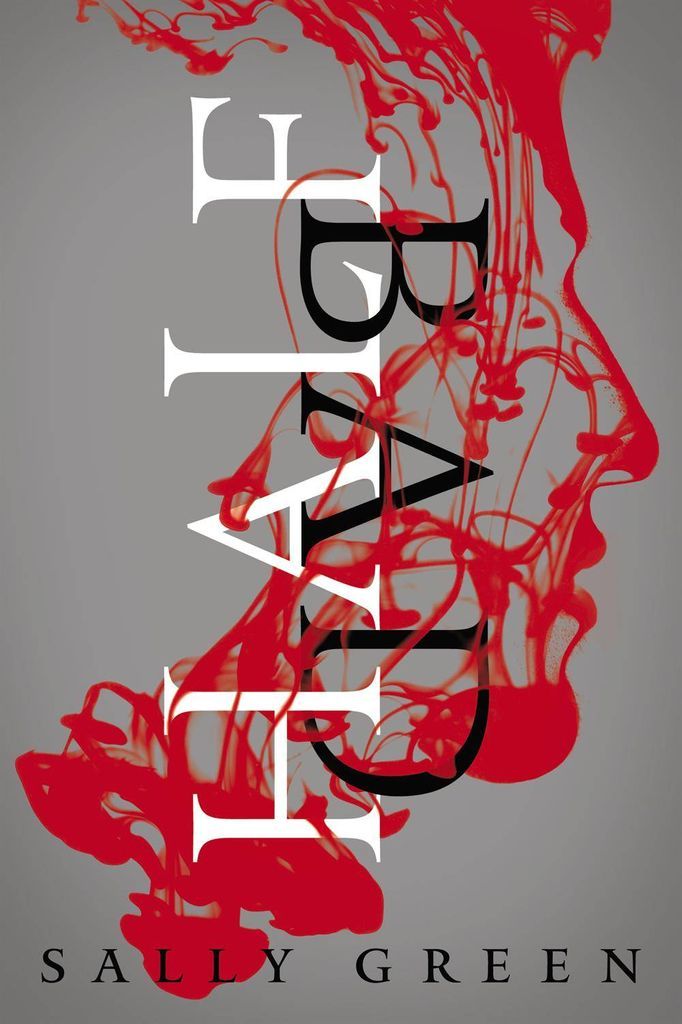 Half Bad by Sally Green (Viking Juvenile)
In modern-day England, witches live alongside humans: White witches, who are good; Black witches, who are evil; and fifteen-year-old Nathan, who is both. Nathan's father is the world's most powerful and cruel Black witch, and his mother is dead. He is hunted from all sides. Trapped in a cage, beaten and handcuffed, Nathan must escape before his sixteenth birthday, at which point he will receive three gifts from his father and come into his own as a witch—or else he will die. But how can Nathan find his father when his every action is tracked, when there is no one safe to trust—not even family, not even the girl he loves?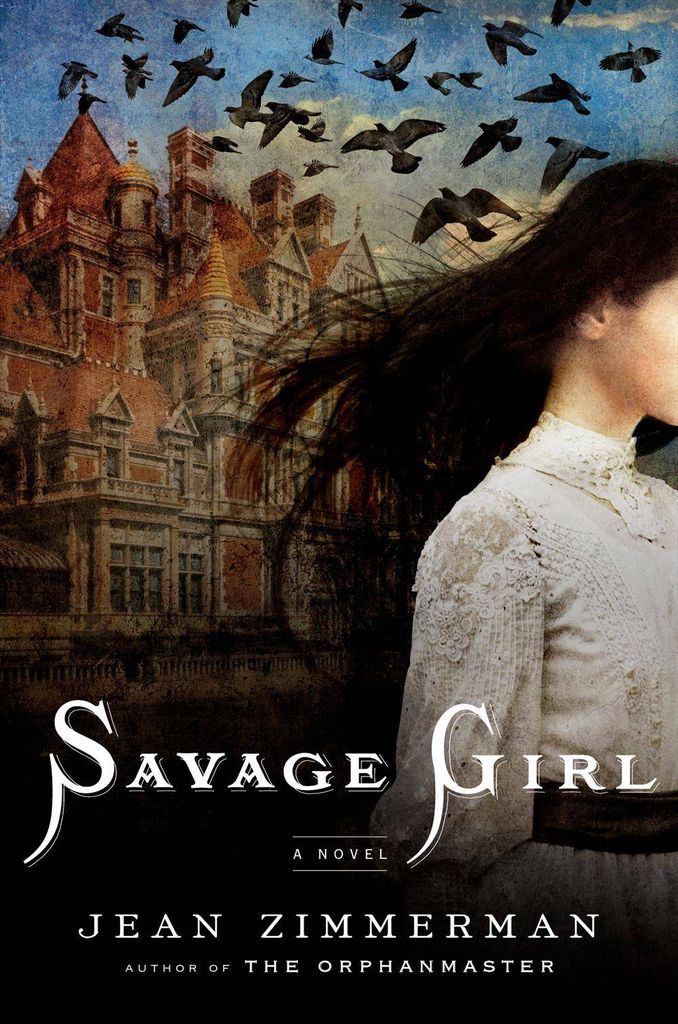 Savage Girl by Jean Zimmerman (Viking Adult)
Jean Zimmerman's new novel tells of the dramatic events that transpire when an alluring, blazingly smart eighteen-year-old girl named Bronwyn, reputedly raised by wolves in the wilds of Nevada, is adopted in 1875 by the Delegates, an outlandishly wealthy Manhattan couple, and taken back East to be civilized and introduced into high society.
Bronwyn hits the highly mannered world of Edith Wharton–era Manhattan like a bomb. A series of suitors, both young and old, find her irresistible, but the willful girl's illicit lovers begin to turn up murdered.
Zimmerman's tale is narrated by the Delegate's son, a Harvard anatomy student. The tormented, self-dramatizing Hugo Delegate speaks from a prison cell where he is prepared to take the fall for his beloved Savage Girl. This narrative—a love story and a mystery with a powerful sense of fable—is his confession
PAPERBACK RELEASES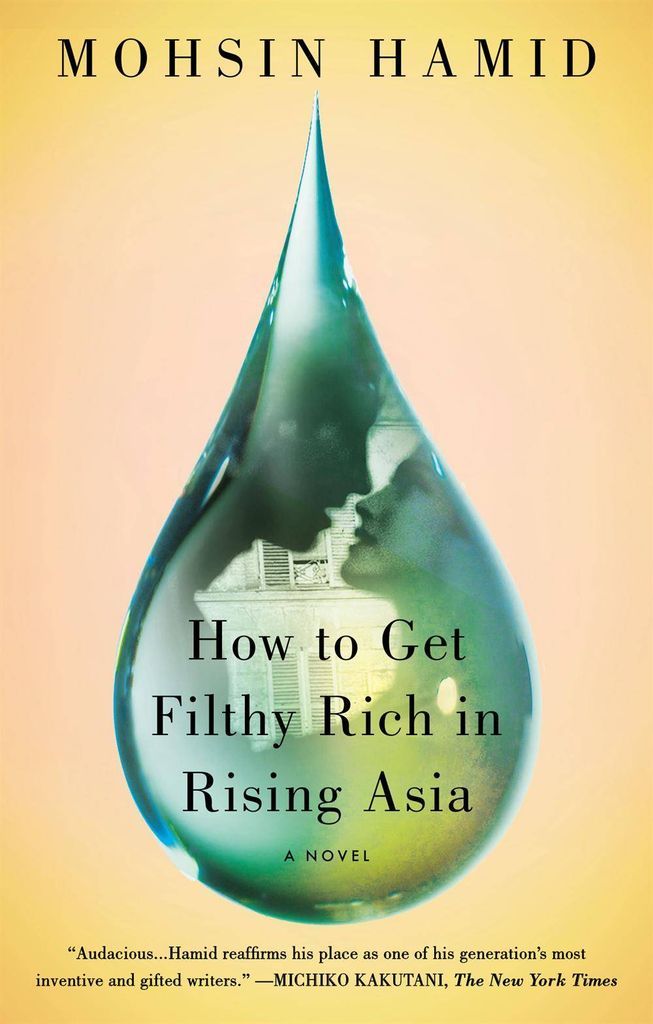 How to Get Filthy Rich in Rising Asia by Mohsin Hamid (Riverhead Trade)
The astonishing and riveting tale of a man's journey from impoverished rural boy to corporate tycoon, it steals its shape from the business self-help books devoured by ambitious youths all over "rising Asia." It follows its nameless hero to the sprawling metropolis where he begins to amass an empire built on that most fluid, and increasingly scarce, of goods: water. Yet his heart remains set on something else, on the pretty girl whose star rises along with his, their paths crossing and recrossing, a lifelong affair sparked and snuffed and sparked again by the forces that careen their fates along.
How to Get Filthy Rich in Rising Asia is a striking slice of contemporary life at a time of crushing upheaval. Romantic without being sentimental, political without being didactic, and spiritual without being religious, it brings an unflinching gaze to the violence and hope it depicts. And it creates two unforgettable characters who find moments of transcendent intimacy in the midst of shattering change.
A Curse on Dostoevsky by Atiq Rahimi (Other Press)
Rassoul remembers reading Crime and Punishment as a student of Russian literature in Leningrad, so when, with axe in hand, he kills the wealthy old lady who prostitutes his beloved Sophia, he thinks twice before taking her money or killing the woman whose voice he hears from another room. He wishes only to expiate his crime and be rightfully punished. Out of principle, he gives himself up to the police. But his country, after years of civil war, has fallen into chaos. In Kabul there is only violence, absurdity, and deafness, and Rassoul's desperate attempt to be heard turns into a farce.
This is a novel that not only flirts with literature but also ponders the roles of sin, guilt, and redemption in the Muslim world. At once a nostalgic ode to the magic of Persian tales and a satire on the dire reality of now, A Curse on Dostoevsky also portrays the resilience and wit of Afghani women, an aspect of his culture that Rahimi never forgets.
Tampa by Alissa Nutting (Ecco)
Suburban eighth-grade English teacher Celeste Price is sizzling hot, drives a red Corvette, and is married to a rich, square-jawed cop. But behind her attractive façade lies a monster-a remorseless and meticulous predator obsessed with one desire: fourteen-year-old boys. And the bell has just rung on the first day of school at Jefferson Jr. High. . . .
Filled with shocking encounters, the thrill and terror of exposure, and inevitable scandal and disgrace, Tampa is a provocative, uncompromising seriocomic examination of want and our fixation with youth; a frank, thoughtful, and unabashedly sexual tale that explores one fictional woman's overwhelming desires, darkest pathologies, and overwhelming needs-and how far she will go to satisfy them.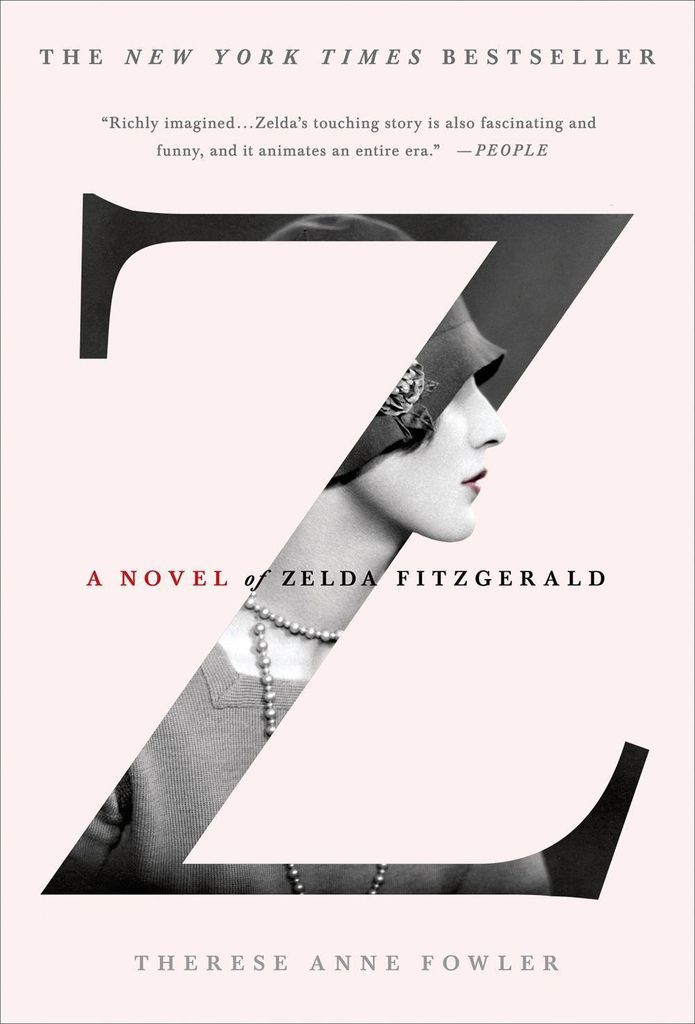 Z: A Novel of Zelda Fitzgerald by Therese Anne Fowler (St. Martin's Griffin)
Picture a late-May morning in 1918, a time when Montgomery wore her prettiest spring dress and finest floral perfume—same as I would wear that evening . . .
Thus begins the story of beautiful, reckless, seventeen-year-old Zelda Sayre on the day she meets Lieutenant Francis Scott Key Fitzgerald at a country club dance. Fitzgerald isn't rich or settled; no one knows his people; and he wants, of all things, to be a writer in New York. No matter how wildly in love they may be, Zelda's father firmly opposes the match. But when Scott finally sells his first novel, This Side of Paradise,Zelda defies her parents to board a train to New York and marry him in the vestry of St. Patrick's Cathedral. Life is a sudden whirl of glamour and excitement: Everyone wants to meet the dashing young author of the scandalous novel—and his beautiful, perhaps even more scandalous wife. Zelda bobs her hair, trades in her provincial finery for daring dresses and plunges into the endless party that welcomes the darlings of the literary world to New York, then Paris and the French Riviera.
It is the Jazz Age, when everything seems new and possible—except that dazzling success does not always last. Surrounded by a thrilling array of magnificent hosts and mercurial geniuses—including Sara and Gerald Murphy, Gertrude Stein, and the great and terrible Ernest Hemingway—Zelda and Scott find the future both grander and stranger than they could have ever imagined.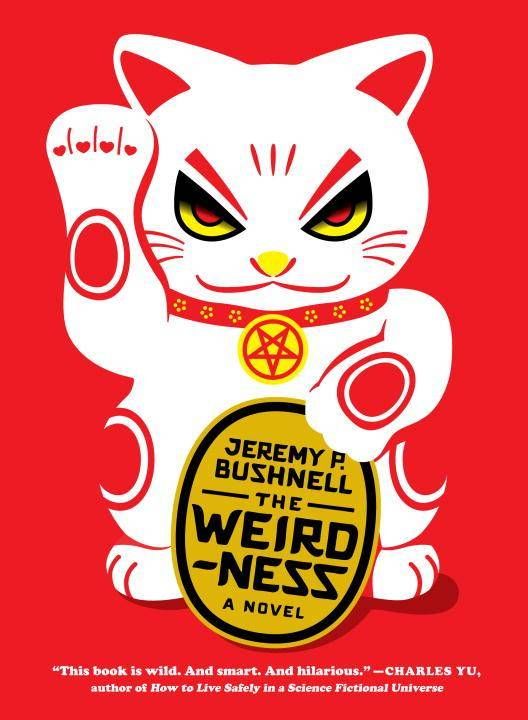 The Weirdness by Jeremy P. Bushnell (Melville House)
What do you do when you wake up hung over and late for work only to find a stranger on your couch? And what if that stranger turns out to be an Adversarial Manifestation-like Satan, say-who has brewed you a fresh cup of fair-trade coffee? And what if he offers you your life's goal of making the bestseller list if only you find his missing Lucky Cat and, you know, sign over your soul?
If you're Billy Ridgeway, you take the coffee.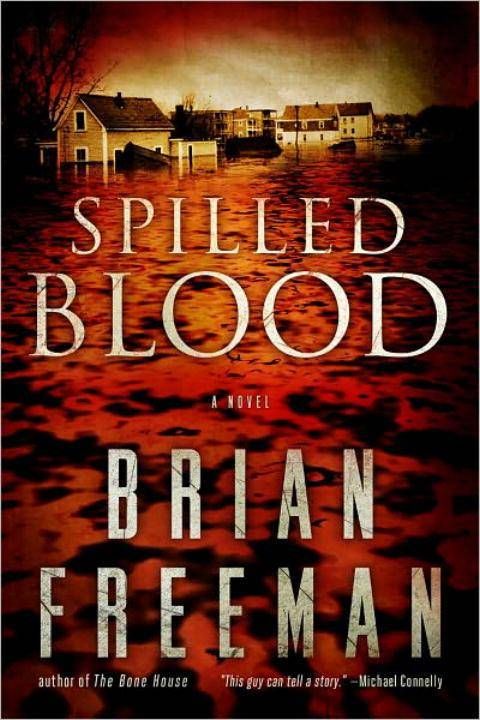 Spilled Blood by Brian Freeman (Quercus)
On a March night outside the river town of Barron, Minnesota, three teenage girls gather in a ghost town to play a terrifying game of Russian roulette.
By morning, one girl will be dead, and another in jail. Olivia Hawk claims she didn't pull the trigger on Ashlynn Steele, but no one believes her.
Olivia's best hope is her estranged father, an attorney from the city, who she barely knows anymore. And if he's going to prove Olivia's innocence, he's going to have to learn everything about her public-and private-life, however much she might like to keep hidden.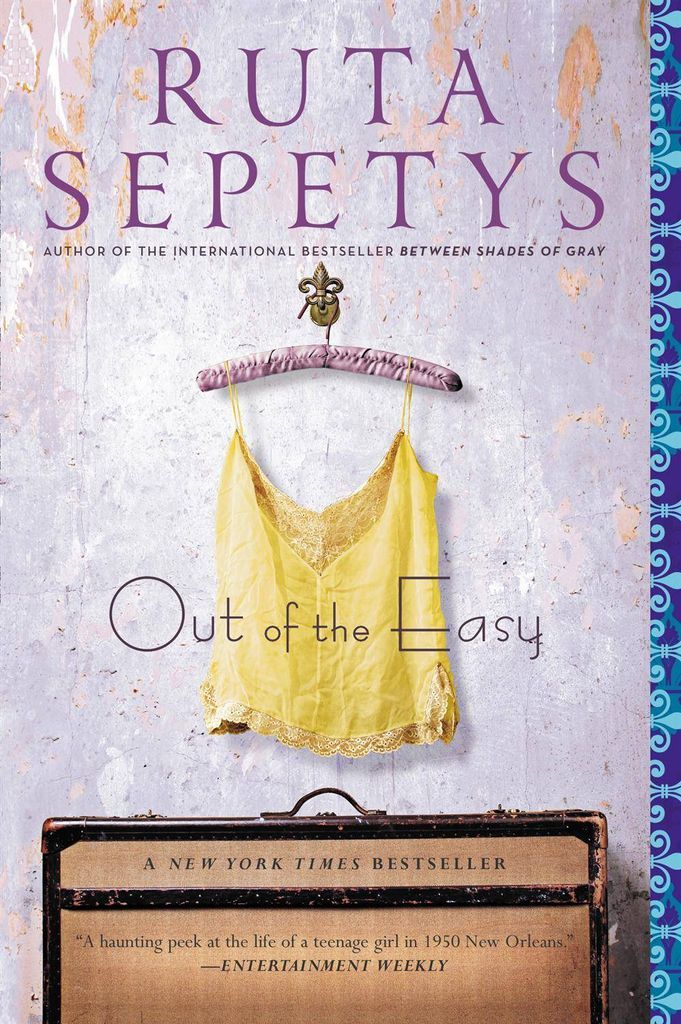 Out of the Easy by Ruta Sepetys (Speak)
It's 1950 and the French Quarter of New Orleans simmers with secrets. Seventeen-year-old Josie Moraine, known among locals as the daughter of a brothel prostitute, wants more out of life than the Big Easy has to offer. She devises a plan to get out, but a mysterious death in the Quarter leaves Josie tangled in a police investigation that will challenge her allegiance to her mother, her conscience, and Willie Woodley, the brusque madam on Conti Street.
Should she avoid Jesse, the mysterious motorcycle boy? Can she trust Patrick, her best friend at the bookstore? Josie is caught between the dream of an elite college and a clandestine underworld.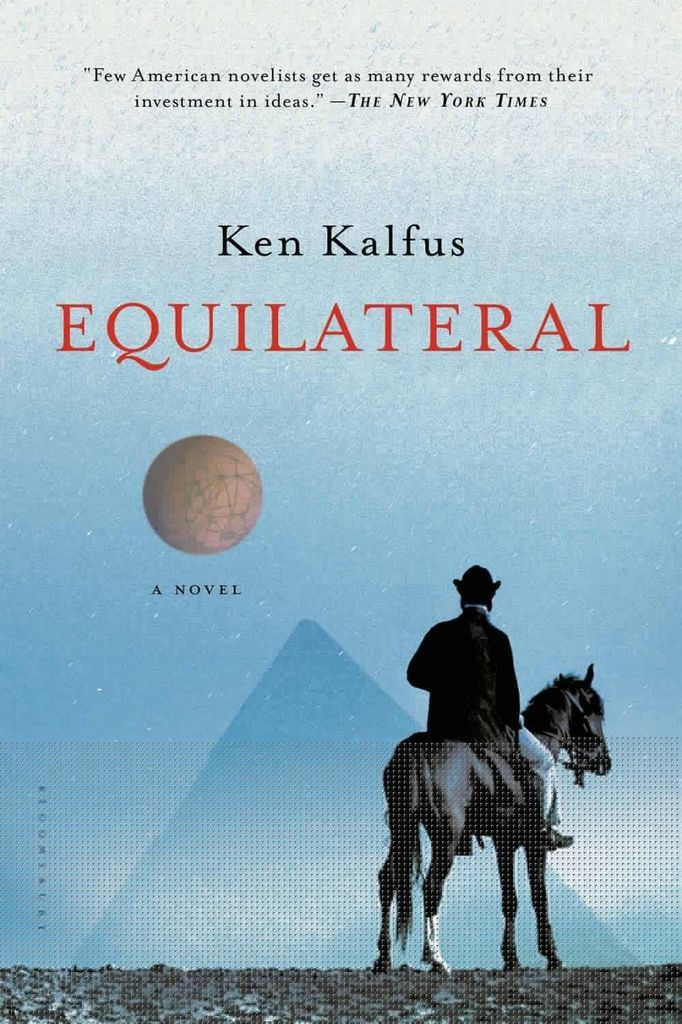 Equilateral by Ken Kalfus (Bloomsbury USA)
It's the late nineteenth century, and British astronomer Sanford Thayer has won international funding for his scheme to excavate an equilateral triangle, three hundred miles to a side, from the remote wastes of Egypt's Western Desert. Nine hundred thousand Arab fellahin have been put to work on the project, even though they can't understand Thayer's obsessive purpose. They don't believe him when he says his perfect triangle will be visible to the highly evolved beings who inhabit the planet Mars, signaling the existence of civilization on Earth. Political and religious dissent rumbles through the camps. There's also a triangle of another sort-a romantic one, involving Thayer's secretary, who's committed to the man and his vision, and the mysterious servant girl he covets without sharing a common language. In the wind-blasted, lonely, fever-dream outpost known only as Point A, we plumb the depths of self-delusion and folly that comprise Thayer's characteristically human enterprise.
________________________
Sign up for our newsletter to have the best of Book Riot delivered straight to your inbox every week. No spam. We promise.

To keep up with Book Riot on a daily basis, follow us on Twitter, like us on Facebook, and subscribe to the Book Riot podcast in iTunes or via RSS. So much bookish goodness–all day, every day.