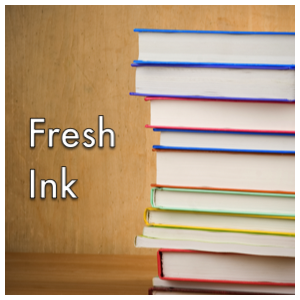 This content contains affiliate links. When you buy through these links, we may earn an affiliate commission.
HARDCOVER RELEASES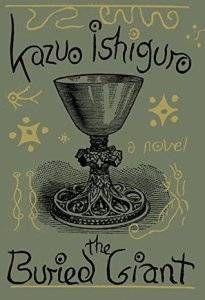 The Buried Giant by Kazuo Ishiguro (Knopf)
The Romans have long since departed and Britain is steadily declining into ruin. But, at least, the wars that once ravaged the country have ceased. Axl and Beatrice, a couple of elderly Britons, decide that now is the time, finally, for them to set off across this troubled land of mist and rain to find the son they have not seen for years, the son they can scarcely remember. They know they will face many hazards—some strange and otherworldly—but they cannot foresee how their journey will reveal to them the dark and forgotten corners of their love for each other. Nor can they foresee that they will be joined on their journey by a Saxon warrior, his orphan charge, and a knight—each of them, like Axl and Beatrice, lost in some way to his own past, but drawn inexorably toward the comfort, and the burden, of the fullness of a life's memories.
Sometimes savage, sometimes mysterious, always intensely moving, Kazuo Ishiguro's first novel in a decade tells a luminous story about the act of forgetting and the power of memory, a resonant tale of love, vengeance, and war.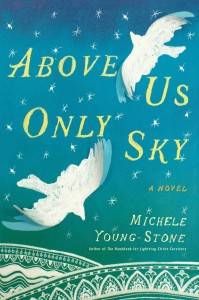 Above Us Only Sky by Michele Young-Stone (Simon & Schuster)
On March 29, 1973, Prudence Eleanor Vilkas was born with a pair of wings molded to her back. Considered a birth defect, her wings were surgically removed, leaving only the ghost of them behind.
At fifteen years old, confused and unmoored, Prudence meets her long-estranged Lithuanian grandfather and discovers a miraculous lineage beating and pulsing with past Lithuanian bird-women, storytellers with wings dragging the dirt, survivors perched on radio towers, lovers lit up like fireworks, and heroes disguised as everyday men and women. Prudence sets forth on a quest to discover her ancestors, to grapple with wings that only one other person can see, and ultimately, to find out where she belongs.
Above Us Only Sky spans the 1863 January Uprising against Russian Tsarist rule in Eastern Europe to the fall of the Berlin Wall, and Lithuania gaining its independence in 1991. It is a story of mutual understanding between the old and young; it is a love story; a story of survival, and most importantly a story about where we belong in the world.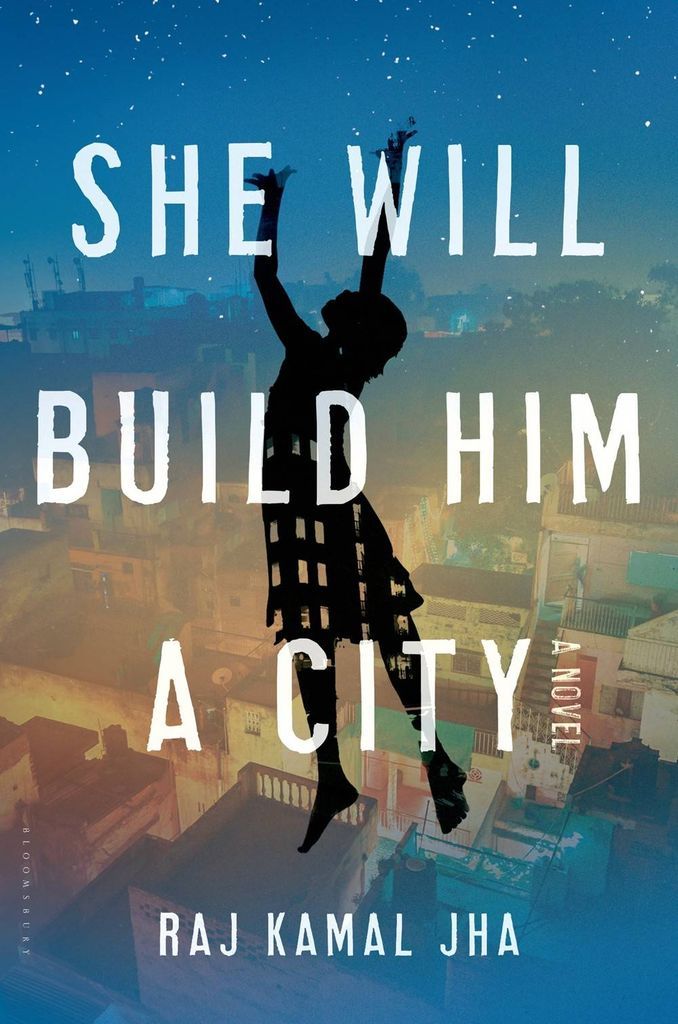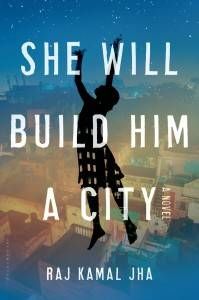 She Will Build Him a City by Raj Kamal Jha (Bloomsbury USA)
As night falls in Delhi, a mother spins tales from her past for her sleeping daughter. Now grown up, her child is a puzzle with a million pieces, whom she hopes, through her words and her love, to somehow make whole again.
Meanwhile, a young man dreams of murder as the last train from Rajiv Chowk station pulls away.
In another corner of the city, a newborn wrapped in a blood-red towel lies on the steps of an orphanage as his mother walks away.
There are twenty million bodies in this city, but the stories of this woman, man, and child—of a secret love that blossoms in the shadows of grief, of a corrosive guilt that taints the soul, and of a boy who maps his own destiny—weave in and out of the lives of those around them to form a dazzling kaleidoscope of a novel.
Beautiful, beguiling, and audacious, this is the story of a city and its people, of love and horror, of belonging and forgiveness: a powerful and unforgettable tale of modern India.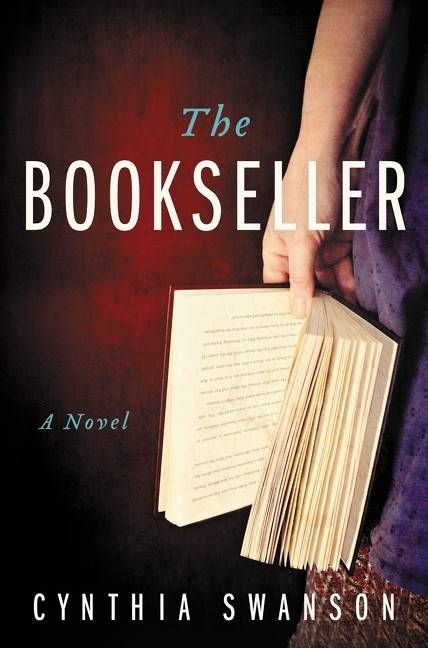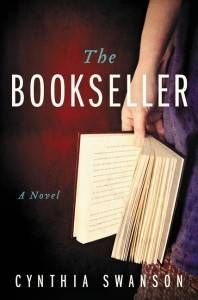 The Bookseller by Cynthia Swanson (Harper)
Denver, 1962: Kitty Miller has come to terms with her unconventional single life. She loves the bookshop she runs with her best friend, Frieda, and enjoys complete control over her day-to-day existence. She can come and go as she pleases, answering to no one. There was a man once, a doctor named Kevin, but it didn't quite work out the way Kitty had hoped.
Then the dreams begin.
Denver, 1963: Katharyn Andersson is married to Lars, the love of her life. They have beautiful children, an elegant home, and good friends. It's everything Kitty Miller once believed she wanted—but it only exists when she sleeps.
Convinced that these dreams are simply due to her overactive imagination, Kitty enjoys her nighttime forays into this alternate world. But with each visit, the more irresistibly real Katharyn's life becomes. Can she choose which life she wants? If so, what is the cost of staying Kitty, or becoming Katharyn?
As the lines between her worlds begin to blur, Kitty must figure out what is real and what is imagined. And how do we know where that boundary lies in our own lives?
PAPERBACK RELEASES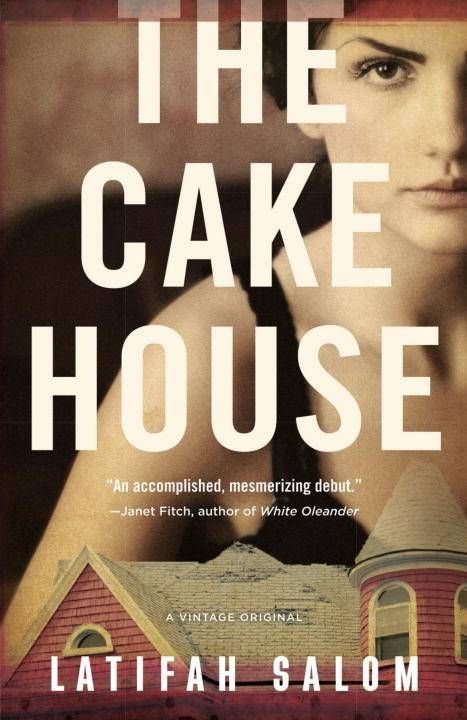 The Cake House by Latifah Salom (Vintage)
Rosaura Douglas's father committed suicide—or at least that's what they are telling her. Now she is forced to live in a house she calls "the Cake House"—a garish pink edifice in the wealthy part of town. It's the house where her father died, and owned by her mysterious new stepfather, Claude. But when her father's ghost appears and warns Rosie not to trust Claude, Rosie begins to notice cracks in her new family's carefully constructed facade. Her mother, Dahlia, is obviously uncomfortable in her new marriage; her stepbrother, Alex, is friendly one second, distant the next; and Claude's business is drawing scrutiny from the police. As her father's ghost becomes increasingly violent—and the secrets haunting the halls of The Cake House thicken—Rosie wonders who, if anyone, is worth trusting.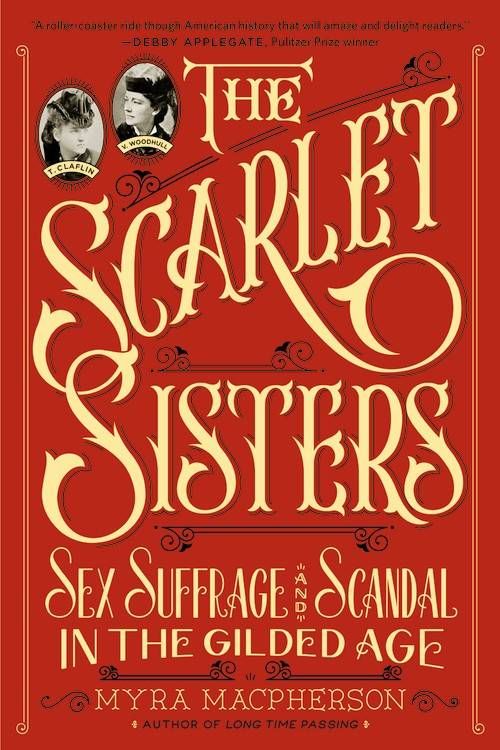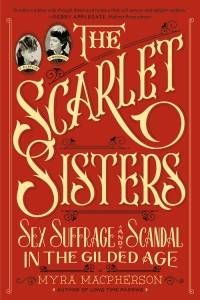 The Scarlet Sisters: Sex, Suffrage, and Scandal in the Gilded Age by Myra MacPherson (Twelve)
Victoria Woodhull and Tennessee "Tennie" Claflin-the most fascinating and scandalous sisters in American history-were unequaled for their vastly avant-garde crusade for women's fiscal, political, and sexual independence. They escaped a tawdry childhood to become rich and famous, achieving a stunning list of firsts. In 1870 they became the first women to open a brokerage firm, not to be repeated for nearly a century. Amid high gossip that he was Tennie's lover, the richest man in America, fabled tycoon Cornelius Vanderbilt, bankrolled the sisters. As beautiful as they were audacious, the sisters drew a crowd of more than two thousand Wall Street bankers on opening day. A half century before women could vote, Victoria used her Wall Street fame to become the first woman to run for president, choosing former slave Frederick Douglass as her running mate. She was also the first woman to address a United States congressional committee. Tennie ran for Congress and shocked the world by becoming the honorary colonel of a black regiment.
They were the first female publishers of a radical weekly, and the first to print Karl Marx's Communist Manifesto in America. As free lovers they railed against Victorian hypocrisy and exposed the alleged adultery of Henry Ward Beecher, the most famous preacher in America, igniting the "Trial of the Century" that rivaled the Civil War for media coverage. Eventually banished from the women's movement while imprisoned for allegedly sending "obscenity" through the mail, the sisters sashayed to London and married two of the richest men in England, dining with royalty while pushing for women's rights well into the twentieth century. Vividly telling their story, Myra MacPherson brings these inspiring and outrageous sisters brilliantly to life.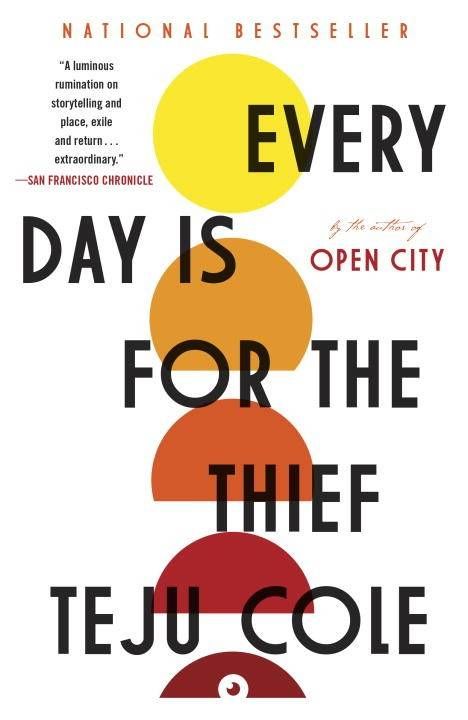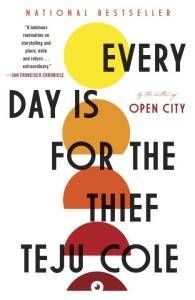 Every Day Is for the Thief by Teju Cole (Random House Trade Paperbacks)
For readers of Chimamanda Ngozi Adichie, JM Coetzee, and Michael Ondaatje, Every Day Is for the Thief is a wholly original work of fiction by Teju Cole, whose critically acclaimed debut, Open City, was the winner of the PEN/Hemingway Award and a finalist for the National Book Critics Circle Award, and was named one of the best books of the year by more than twenty publications. Visiting Lagos after many years away, Teju Cole's unnamed narrator rediscovers his dynamic hometown as both a foreigner and a local. Along the way, he reconnects with old school friends and his family, who force him to ask himself profound questions of personal and national history. In spare, precise prose that sees humanity everywhere, interwoven with original photos by the author, Every Day Is for the Thief is unlike anything you've read before. That's because no one writes like Teju Cole.
____________________
Expand your literary horizons with New Books!, a weekly newsletter spotlighting 3-5 exciting new releases, hand-picked by our very own Liberty Hardy. Sign up now!