This content contains affiliate links. When you buy through these links, we may earn an affiliate commission.
[buyandread isbn="1594632340″ linkshare="https://store.kobobooks.com/en-US/ebook/the-interestings"] [buyandread isbn="159051694X" linkshare="https://store.kobobooks.com/en-US/ebook/a-fairy-tale-11″] [buyandread isbn="0142180831″ linkshare="https://store.kobobooks.com/en-US/ebook/the-river-of-no-return-1″] [buyandread isbn="0803739265″ linkshare="https://store.kobobooks.com/en-US/ebook/nearly-gone"]
HARDCOVER RELEASES
Bad Teeth by Dustin Long (New Harvest)
Four interlocking narratives set in four American cities form a richly comic feast about love, academia, an elusive Tibetan novelist – and SOFA, a protest group so mysterious its very initials are open to interpretation.
Bad Teeth follows a cast of young literary men and women, each in a period of formation, in four very American cities – Brooklyn, Bloomington, Berkeley, and Bakersfield. A Pynchonesque treat, it's four (or more) books in one: a bohemian satire, a campus comedy, a stoner's reverie, and a quadruple love story. The plots coalesce around the search for a mysterious author, Jigme Drolma ("the Tibetan David Foster Wallace"), who might in fact be a plagiarist. But how does the self-styled arch-magician Nicholas Bendix figure into this? What will happen when SOFA unleashes the "Apocalypse"? And what's to become of Lump, the cat?
Mind of Winter by Laura Kasischke (Harper)
On another Christmas morning thirteen years ago, she and her husband Eric were in Siberia to meet the sweet, dark-haired Rapunzel they desperately wanted. How they laughed at the nurses of Pokrovka Orphanage #2 with their garlic and their superstitions, and ignored their gentle warnings. After all, their fairy princess Tatiana—baby Tatty—was perfect.
As the snow falls, enveloping the world in its white silence, Holly senses that something is not right, has not been right in the years since they brought their daughter—now a dangerously beautiful, petulant, sometimes erratic teenager—home. There is something evil inside this house. Inside themselves. How else to explain the accidents, the seemingly random and banal misfortunes. Trixie, the cat. The growth on Eric's hand. Sally the hen, their favorite, how the other chickens turned on her. The housekeeper, that ice, a bad fall. The CDs scratched, every one.
But Holly must not think of these things. She and Tatiana are all alone. Eric is stuck on the roads and none of their guests will be able to make it through the snow. With each passing hour, the blizzard rages and Tatiana's mood darkens, her behavior becoming increasingly disturbing and frightening. Until, in every mother's worst nightmare, Holly finds she no longer recognizes her daughter.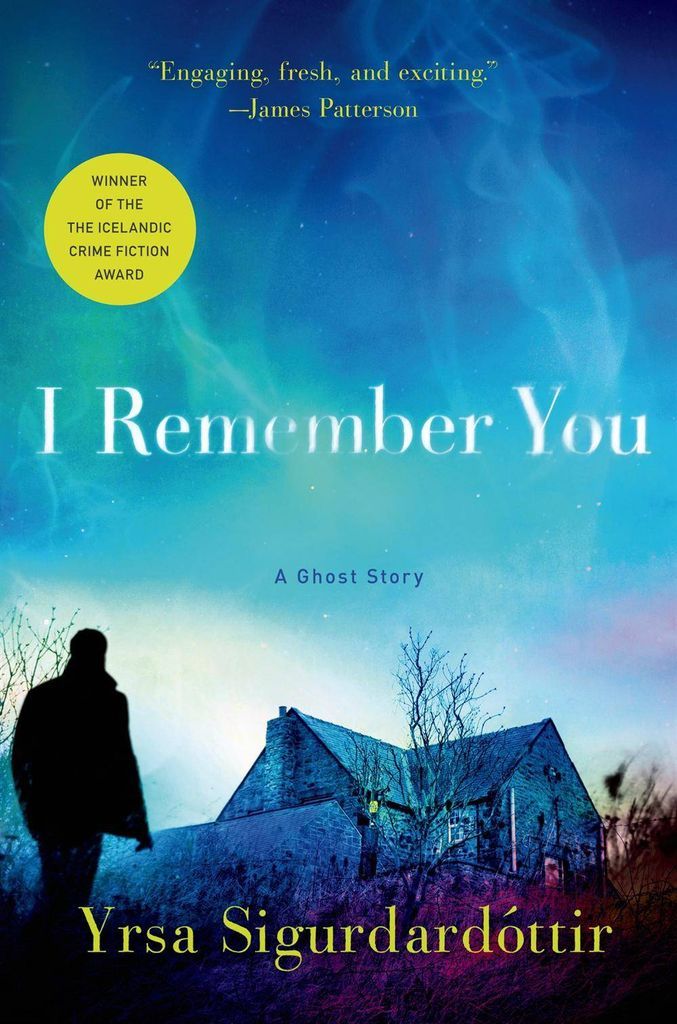 I Remember You: A Ghost Story by Yrsa Sigurdardottir (St. Martin's Griffin)
In an isolated village in the Icelandic Westfjords, three friends set to work renovating a rundown house. But soon, they realize they are not as alone as they thought. Something wants them to leave, and it's making its presence felt. Meanwhile, in a town across the fjord, a young doctor investigating the suicide of an elderly woman discovers that she was obsessed with his vanished son. When the two stories collide, the terrifying truth is uncovered.
In the vein of John Ajvide Lindqvist, this horrifying thriller, partly based on a true story, is the scariest novel yet from Yrsa Sigurdardottir, who has captivated the attention of readers around the world with her mystery series featuring attorney Thora Gudmundsdottir. Now, Yrsa will stun readers once again with this out-of-this-world ghost story that will leave you shivering.
Notorious by Allison Brennan (Minotaur Books)
Maxine Revere has dedicated her life to investigating murders that the police have long since given up any hope of solving. A nationally renowned investigative reporter with her own TV show and a tough-as-nails reputation, Max tackles cold cases from across the country and every walk of life. But the one unsolved murder that still haunts her is a case from her own past.
When Max was a high school senior, one of her best friends was strangled and another, Kevin O'Neal, accused of the crime. To the disgrace of her wealthy family, Max stood by her friend, until she found out he lied about his alibi. Though his guilt was never proven, their relationship crumbled from the strain of too many secrets.
Now Max is home for Kevin's funeral—after years of drug abuse, he committed suicide. She's finally prepared to come to terms with the loss of his friendship, but she's not prepared for Kevin's sister to stubbornly insist that he didn't kill himself. Or for an elderly couple to accost her at the airport, begging her to look into another murder at Max's old high school. Max is more interested in the cold case at her alma mater than in digging around Kevin's troubled life, but she agrees to do both. As Max uncovers dark secrets, she finds herself caught in a complicated web of lies that hit far too close to home. And it's becoming increasingly clear that someone will do whatever it takes to make sure the truth stays buried.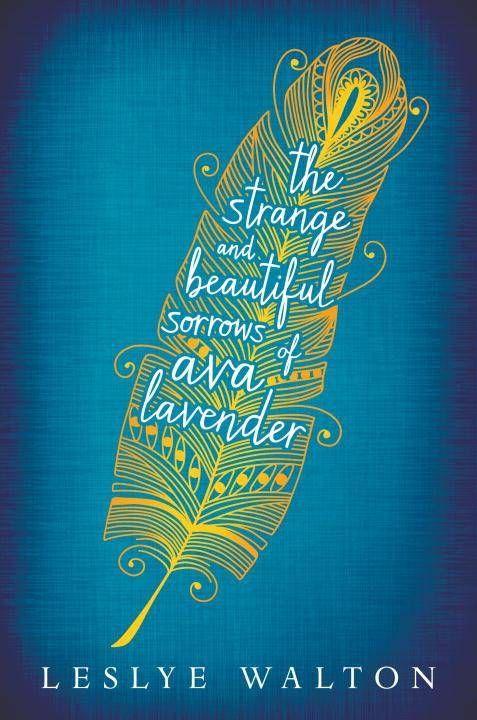 The Strange and Beautiful Sorrows of Ava Lavender by Leslye Walton (Candlewick)
Foolish love appears to be the Roux family birthright, an ominous forecast for its most recent progeny, Ava Lavender. Ava – in all other ways a normal girl – is born with the wings of a bird. In a quest to understand her peculiar disposition and a growing desire to fit in with her peers, sixteen-year old Ava ventures into the wider world, ill-prepared for what she might discover and naive to the twisted motives of others. Others like the pious Nathaniel Sorrows, who mistakes Ava for an angel and whose obsession with her grows until the night of the summer solstice celebration. That night, the skies open up, rain and feathers fill the air, and Ava's quest and her family's saga build to a devastating crescendo. First-time author Leslye Walton has constructed a layered and unforgettable mythology of what it means to be born with hearts that are tragically, exquisitely human.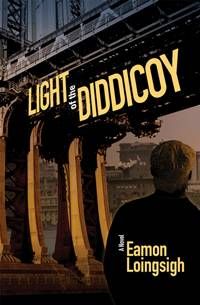 Light of the Diddicoy by Eamon Loingsigh (Three Rooms Press)
Light of the Diddicoy is the brutal saga of Irish-American gangs on the Brooklyn waterfront in the early part of the twentieth century, told through the eyes of Irish immigrant Liam Garrity. Forced at age 14 to travel alone to America on the eve of the 1916 Easter Rising, Garrity stumbles directly into the hard-knock streets of the Brooklyn pier neighborhoods run by Bridge District gang The White Hand. In the industrialized enclaves where Famine Irish settled a generation earlier, Garrity has no choice but to use any means necessary to survive within the clan-like loyalties of the gang, and carve out his place in a no-holds-barred world of a community living outside the law.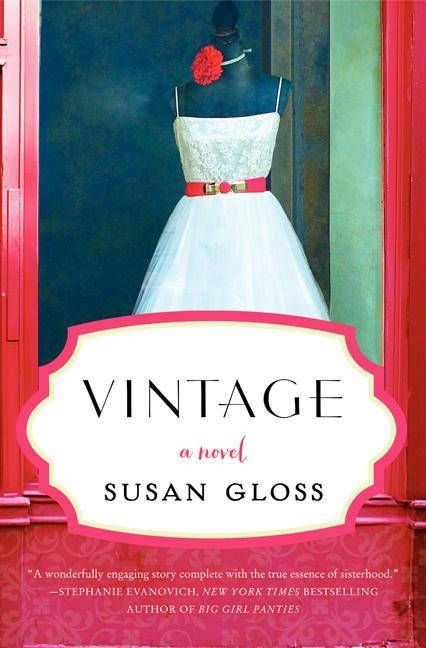 Vintage by Susan Gloss (William Morrow)
At Hourglass Vintage in Madison, Wisconsin, every item in the boutique has a story to tell . . . and so do the women who are drawn there.
Yellow Samsonite suitcase with ivory, quilted lining, 1950s
Violet Turner had always dreamed of owning a shop like Hourglass Vintage. Though she knows the personal history behind each precious item she sells, Violet refuses to acknowledge her own past. When she is faced with the possibility of losing the store, she realizes that, as much as she wants to, she cannot save it alone.
Taffeta tea length wedding gown with scooped neckline and cap sleeves, 1952
Eighteen-year-old April Morgan is nearly five months along in an unplanned pregnancy when her hasty engagement is broken. When she returns the perfect 1950s wedding dress, she discovers unexpected possibilities and friends who won't let her give up on her dreams.
Orange sari made from silk dupioni with gold paisley design, 1968
Betrayed by her husband, Amithi Singh begins selling off her old clothes, remnants of her past life. After decades of housekeeping and parenting a daughter who rejects her traditional ways, she fears she has nothing more ahead for her.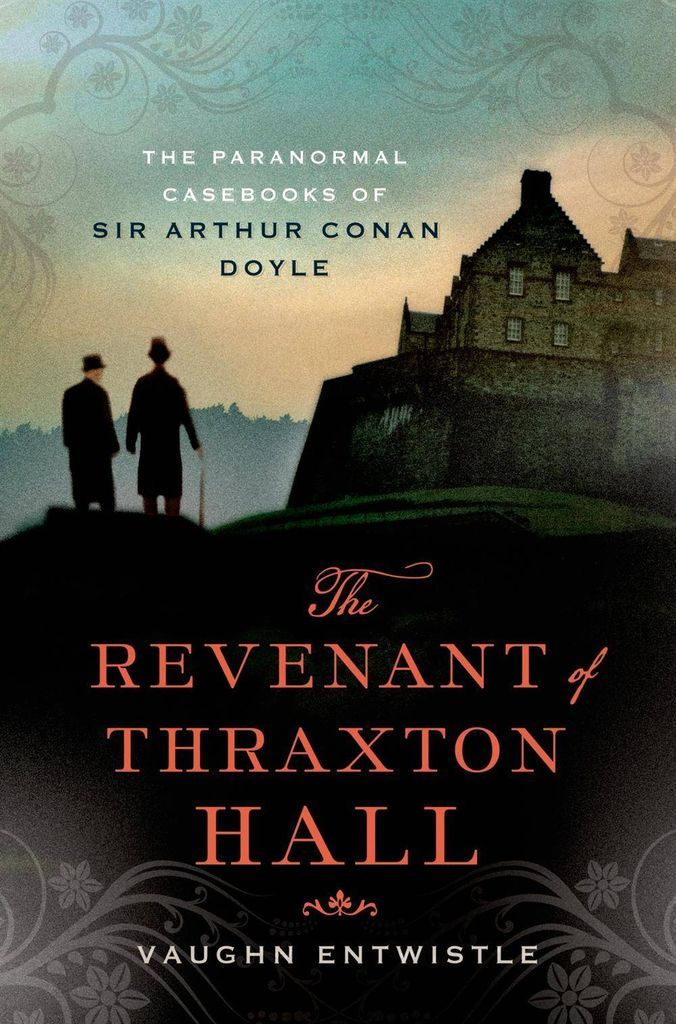 The Revenant of Thraxton Hall by Vaughn Entwistle (Minotaur Books)
Arthur Conan Doyle has just killed off Sherlock Holmes in "The Final Problem," and he immediately becomes one of the most hated men in London. So when he is contacted by a medium "of some renown" and asked to investigate a murder, he jumps at the chance to get out of the city. The only thing is that the murder hasn't happened yet—the medium, one Hope Thraxton, has foreseen that her death will occur at the third séance of a meeting of the Society for Psychical Research at her manor house in the English countryside.
Along for the ride is Conan Doyle's good friend Oscar Wilde, and together they work to narrow down the list of suspects, which includes a mysterious foreign Count, a levitating magician, and an irritable old woman with a "familiar." Meanwhile, Conan Doyle is enchanted by the plight of the capricious Hope Thraxton, who may or may not have a more complicated back-story than it first appears. As Conan Doyle and Wilde participate in séances and consider the possible motives of the assembled group, the clock ticks ever closer to Hope's murder.
The Midnight Witch by Paula Brackston (Thomas Dunne Books)
Lilith is the daughter of the sixth Duke of Radnor. She is one of the most beautiful young women in London and engaged to the city's most eligible bachelor. She is also a witch.
When her father dies, her hapless brother Freddie takes the title. But it is Lilith, instructed in the art of necromancy, who inherits their father's role as Head Witch of the Lazarus Coven. And it is Lilith who must face the threat of the Sentinels, a powerful group of sorcerers intent on reclaiming the Elixir from the coven's guardianship for their own dark purposes. Lilith knows the Lazarus creed: secrecy and silence. To abandon either would put both the coven and all she holds dear in grave danger. She has spent her life honoring it, right down to her charming fiancé and fellow witch, Viscount Louis Harcourt.
Until the day she meets Bram, a talented artist who is neither a witch nor a member of her class. With him, she must not be secret and silent. Despite her loyalty to the coven and duty to her family, Lilith cannot keep her life as a witch hidden from the man she loves. To tell him will risk everything.
PAPERBACK RELEASES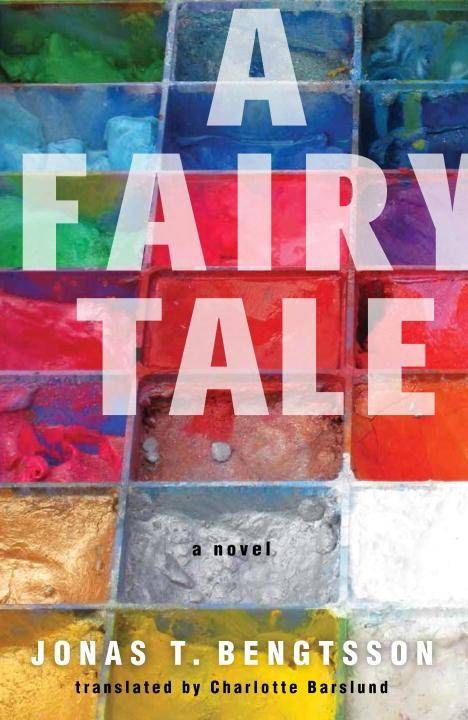 A Fairy Tale by Jonas T. Bengtsson (Other Press)
A young boy grows up with a loving father who has little respect for the law. They are always on the run, and as they move from place to place, the boy is often distraught to leave behind new friendships. Because it would be dicey for him to go to school, his anarchistic father gives him an unconventional education intended to contradict as much as possible the teachings of his own father, a preacher and a pervert. Ten years later, when the boy is entering adulthood, with a fake name and a monotonous job, he tries to conform to the demands of ordinary life, but the lessons of the past thwart his efforts, and questions about his father's childhood cannot be left unanswered.
Spanning the mid-1980s to early-twenty-first-century in Copenhagen, this coming-of-age novel examines what it means to be a stranger in the modern world, and how, for better or for worse, a father's legacy is never passed on in any predictable fashion.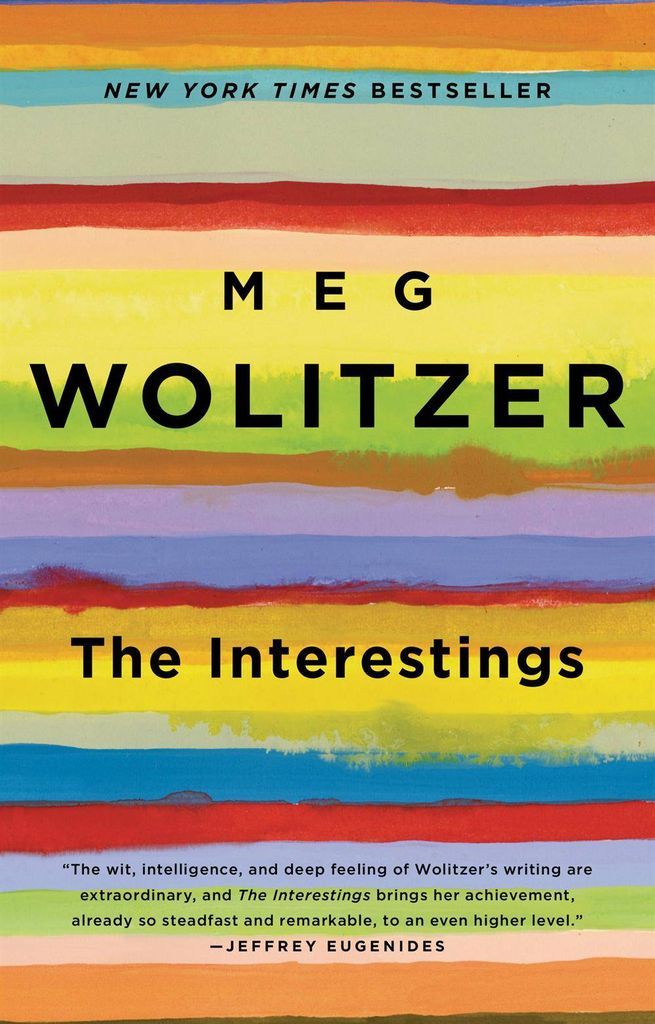 The Interestings by Meg Wolitzer (Riverhead)
The summer that Nixon resigns, six teenagers at a summer camp for the arts become inseparable. Decades later the bond remains powerful, but so much else has changed. In The Interestings, Wolitzer follows these characters from the height of youth through middle age, as their talents, fortunes, and degrees of satisfaction diverge.
The kind of creativity that is rewarded at age fifteen is not always enough to propel someone through life at age thirty; not everyone can sustain, in adulthood, what seemed so special in adolescence. Jules Jacobson, an aspiring comic actress, eventually resigns herself to a more practical occupation and lifestyle. Her friend Jonah, a gifted musician, stops playing the guitar and becomes an engineer. But Ethan and Ash, Jules's now-married best friends, become shockingly successful—true to their initial artistic dreams, with the wealth and access that allow those dreams to keep expanding. The friendships endure and even prosper, but also underscore the differences in their fates, in what their talents have become and the shapes their lives have taken.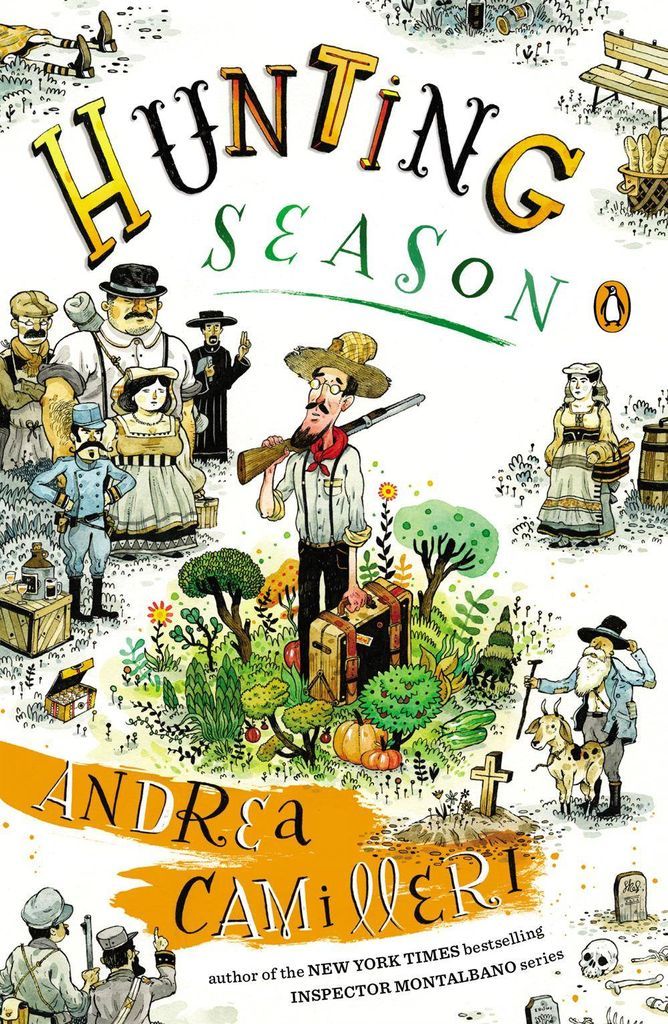 Hunting Season by Andrea Camilleri (Penguin Books)
In 1880s Vigàta, a stranger comes to town to open a pharmacy. Fofò turns out to be the son of a man legendary for his magic garden of plants, fruits, and vegetables that could cure any ailment. That is, until he was found murdered. Fofò escaped the fate of his father, but has just reappeared looking to make his fortune. After getting mixed up with a local philandering bigwig set on producing an heir, he finds himself surrounded by a string of highly suspicious deaths.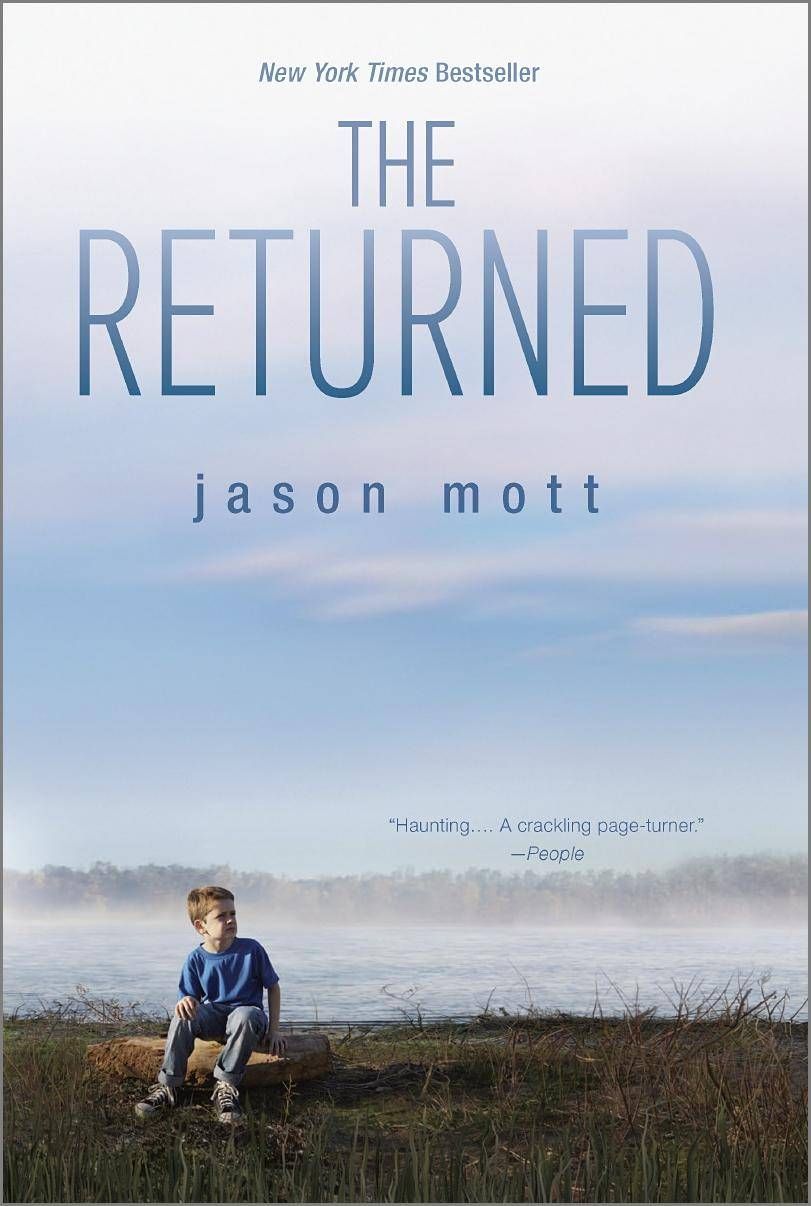 The Returned by Jason Mott (Harlequin)
Harold and Lucille Hargrave's lives have been both joyful and sorrowful in the decades since their eight-year-old son, Jacob, died tragically in 1966. In their old age they've settled comfortably into life without him…. Until one day Jacob mysteriously appears on their doorstep—flesh and blood, still eight years old.
All over the world people's loved ones are returning from beyond. No one knows how or why, whether it's a miracle or a sign of the end. Not even Harold and Lucille can agree on whether the boy is real or a wondrous imitation. But as chaos erupts around the globe, the newly reunited family finds itself at the center of a community on the brink of collapse, forced to navigate a mysterious new reality.
Nazis in the Metro by Didier Daeninckx (Melville International Crime)
A 78-year-old man is attacked in the basement of an apartment building in the south of Paris, brutally beaten and left for dead. Reading the story in the newspaper the next morning, Gabriel Lecouvreur-AKA private detective Le Poulpe-recognizes the victim's name as that of a once-gifted and controversial author, Andre Sloga, who had slipped into obscurity. Rumor has it that Sloga had become an alcoholic after being dropped by his publishing house.
But Lecouvreur discovers that Sloga had in fact been hard at work on an explosive book exposing the scandals of a prominent industrialist and his family. Sloga's research had taken him deep into Paris's political underworld, to the place where communists and anarchists meet fascists. Plenty of characters on any side might have wanted him dead, and Lecouvreur sets himself the task of finding who among them acted on that impulse.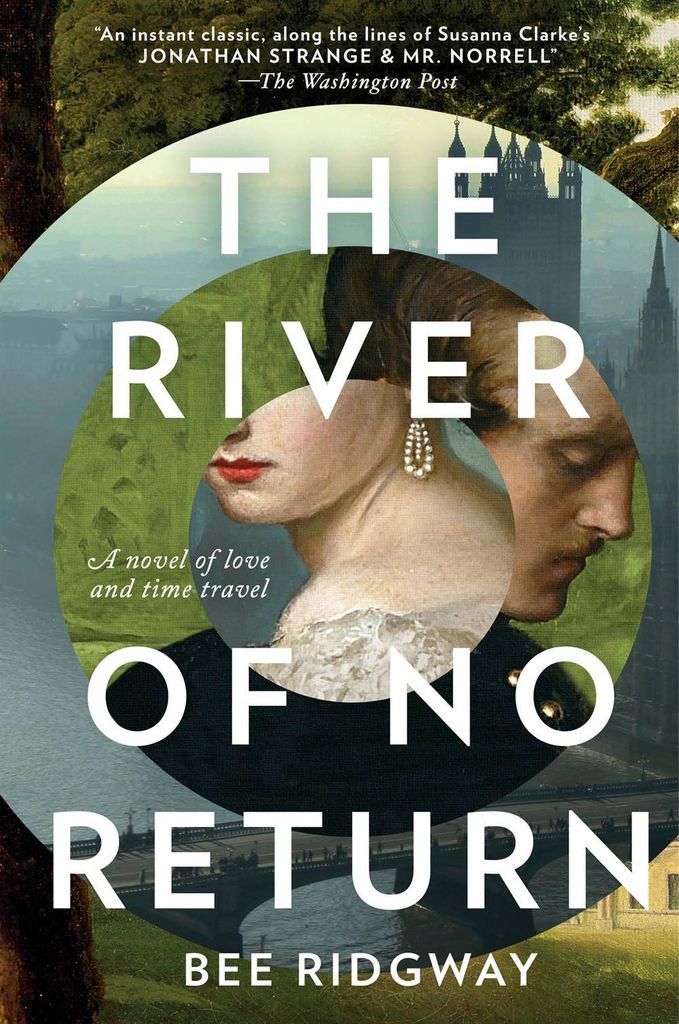 The River of No Return by Bee Ridgway (Plume)
Two hundred years after he was about to die on a Napoleonic battlefield, Lord Nicholas Falcott wakes up in twenty-first-century London. The Guild, a secretive fraternity of time travelers, informs him that there is no return. But Nick yearns for the beautiful Julia Percy, who remains in 1815. As fate and the fraying fabric of time draw Nick and Julia together once again, the lovers must match wits and gamble their hearts against the rules of time itself.
The Walking by Laleh Khadivi (Bloomsbury USA)
Saladin Khourdi has always known he will leave Iran. He spends his days in the cinema, dreaming of Hollywood stars in swimming pools. For his older brother, Ali, Iran is their home, their history. But both have to leave when the 1979 revolution leads to a killing in their mountain village. For both, there is a question of how far they will go, weighing the danger of return against the danger of continuing.
Laleh Khadivi's novel moves fluidly through time, and from the Khourdi brothers to the broader chorus of the Iranian diaspora, to create a stunning sense of a people caught between the ancient and the modern, tossed by political currents. In the story of Saladin and Ali, she explores the tension in all immigrants, the attachment to the place they must leave, and the dreams in the places they land.
It is, at last, Saladin alone who touches down in Los Angeles. He is hungry and homeless, but he is not invisible—the city is unexpectedly heated with hate as the hostage crisis unfolds back in Iran. Los Angeles means avoiding confrontation while searching for work, counting coins, and collecting sand in his shoes. But as Saladin slowly makes connections in this new place, he must determine whether home can be made anew.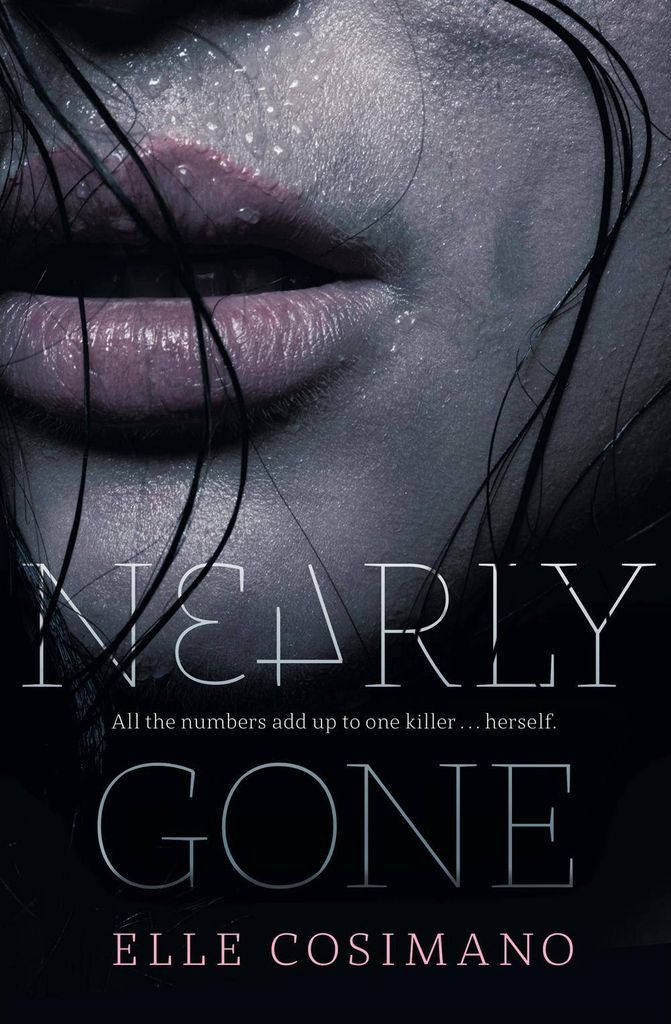 Nearly Gone by Elle Cosimano (Kathy Dawson Books)
Nearly Boswell lives in a D.C. trailer park with her mother. She's been obsessed with reading the personal ads ever since she thought she saw a message from her father, who left years ago. Nearly reads an ad with a particularly malevolent feel (Newton was wrong. We clash with yellow. Find me tonight under the bleachers.) and has a sense something bad is about to happen. Then, a girl she tutors is found unconscious under the bleachers, painted yellow and blue. The cryptic ads keep coming, each one darker than the last, and her classmates start turning up dead. The more she looks at the clues, clues the police won't take seriously, the more she realizes all the evidence points back to the one person capable of solving the clues—Nearly herself. And if she doesn't figure it out soon, she'll be next.