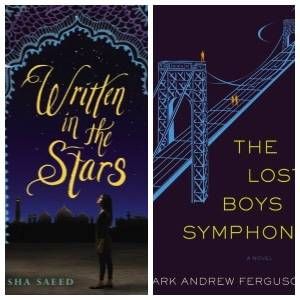 This content contains affiliate links. When you buy through these links, we may earn an affiliate commission.
In Fresh Ink, we highlight and discuss some of the week's most exciting new books.
HARDCOVER RELEASES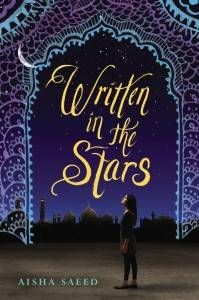 Written in the Stars by Aisha Saeed (Nancy Paulsen Books)
A Pakistani-American girl struggles to create her own fate in this compelling debut
Naila's conservative immigrant parents have always planned an arranged marriage for her, following their cultural tradition. Until then, dating, even friendship with a boy, is forbidden. So when Naila falls in love with Saif, they're livid. Convinced she has forgotten who she truly is, they travel to Pakistan to visit relatives and explore their roots. But Naila's vacation turns into a nightmare when she learns that plans have changed—her parents have found her a suitor, and they're going to make her marry him. Naila is aghast to find herself cut off from everything and everyone she once knew. Her only hope of escape is Saif…if he can even find her.
This heart-wrenching novel explores what it is like to be thrust into an unwanted marriage. While Naila grieves, her family celebrates her union. Is she a fool to fight her destiny? Was it written in the stars? Or can she still make her own destiny?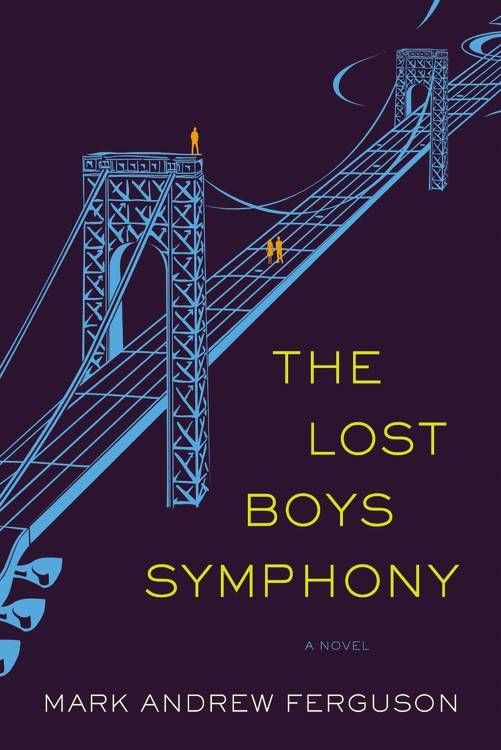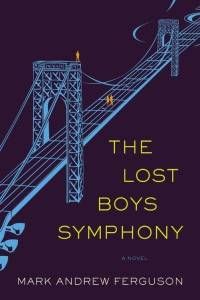 The Lost Boys Symphony by Mark Ferguson (Little, Brown and Company)
After Henry's girlfriend Val leaves him and transfers to another school, his grief begins to manifest itself in bizarre and horrifying ways. Cause and effect, once so reliable, no longer appear to be related in any recognizable manner. Either he's hallucinating, or the strength of his heartbreak over Val has unhinged reality itself.
After weeks of sleepless nights and sick delusions, Henry decides to run away. If he can only find Val, he thinks, everything will make sense again. So he leaves his mother's home in the suburbs and marches toward the city and the woman who he thinks will save him. Once on the George Washington Bridge, however, a powerful hallucination knocks him out cold. When he awakens, he finds himself kidnapped by two strangers–one old, one middle-aged–who claim to be future versions of Henry himself. Val is the love of your life, they tell him. We've lost her, but you don't have to.
In the meantime, Henry's best friend Gabe is on the verge of breakdown of his own. Convinced he is somehow to blame for Henry's deterioration and eventual disappearance, Gabe is consumed by a potent mix of guilt and sadness. When he is approached by an enigmatic stranger who bears a striking resemblance to his lost friend, Gabe begins to fear for his own sanity. With nowhere else to turn, he reaches out to the only person who can possibly help him make sense of it all: Val.
The Lost Boys Symphony is a beautiful reminder of what it's like to be young, lost, and in and out of love for the very first time. By turns heartfelt and heartbreaking, Ferguson's debut novel boldly announces the arrival of a spellbinding new talent on the literary stage, in a master feat of empathy and multilayered storytelling that takes adventurous literary fiction to dizzying new heights.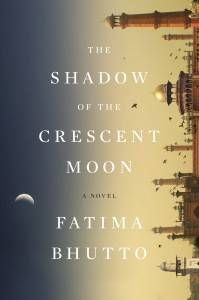 The Shadow of the Crescent Moon by Fatima Bhutto (Penguin Press)
Fatima Bhutto's stunning debut novel chronicles the lives of five young people trying to live and love in a world on fire. Set during the American invasion of Afghanistan, The Shadow of the Crescent Moon begins and ends one rain-swept Friday morning in Mir Ali, a small town in Pakistan's Tribal Areas close to the Afghan border.
Three brothers meet for breakfast. Soon after, the eldest, Aman Erum, recently returned from America, hails a taxi to the local mosque. Sikandar, a doctor, drives to the hospital where he works, but must first stop to collect his troubled wife, who has not joined the family that morning. No one knows where Mina goes these days. Sikandar is exhausted by Mina's instability and by the pall of grief that has enveloped his family. But when, later in the morning, the two are taken hostage by members of the Taliban, Mina will prove to be stronger than anyone could have imagined.
The youngest of the three leaves for town on a motorbike. An idealist, Hayat holds strong to his deathbed promise to their father—to free Mir Ali from oppressors. Seated behind him is a beautiful, fragile girl whose life and thoughts are overwhelmed by the war that has enveloped the place of her birth.
Three hours later their day will end in devastating circumstances.
In this beautifully observed novel, individuals are pushed to make terrible choices. And as the events of this single morning unfold, one woman is at the center of it all.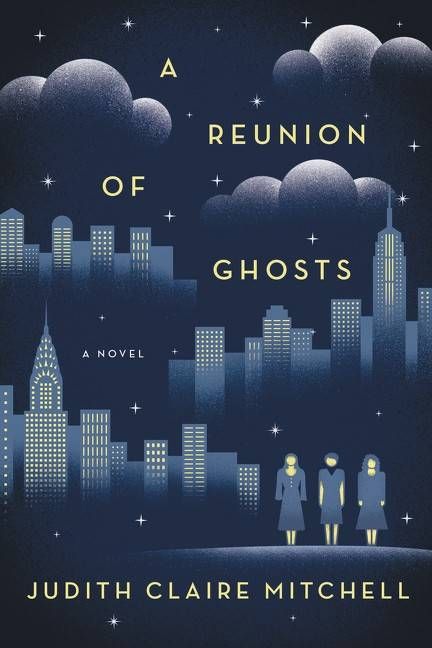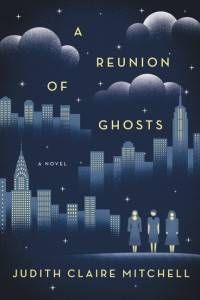 A Reunion of Ghosts by Judith Claire Mitchell (Harper)
How do three sisters write a single suicide note?
In the waning days of 1999, the Alter sisters—Lady, Vee, and Delph—finalize their plans to end their lives. Their reasons are not theirs alone; they are the last in a long line of Alters who have killed themselves, beginning with their great-grandmother, the wife of a Jewish Nobel Prize-winning chemist who developed the first poison gas used in World War I and the lethal agent used in Third Reich gas chambers. The chemist himself, their son Richard, and Richard's children all followed suit.
The childless sisters also define themselves by their own bad luck. Lady, the oldest, never really resumed living after her divorce. Vee is facing cancer's return. And Delph, the youngest, is resigned to a spinster's life of stifled dreams. But despite their pain they love each other fiercely, and share a darkly brilliant sense of humor.
As they gather in the ancestral Upper West Side apartment to close the circle of the Alter curse, an epic story about four generations of one family—inspired in part by the troubled life of German-Jewish Fritz Haber, Nobel Prize winner and inventor of chlorine gas—unfolds. A Reunion of Ghosts is a magnificent tale of fate and blood, sin and absolution; partly a memoir of sisters unified by a singular burden, partly an unflinching eulogy of those who have gone before, and above all a profound commentary on the events of the 20th century.
PAPERBACK RELEASES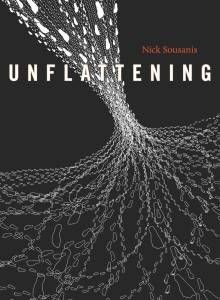 Unflattening by Nick Sousanis (Harvard University Press)
The primacy of words over images has deep roots in Western culture. But what if the two are inextricably linked in meaning-making? In this experiment in visual thinking, drawn in comics, Nick Sousanis defies conventional discourse to offer readers a stunning work of graphic art and a serious inquiry into the ways humans construct knowledge.
The primacy of words over images has deep roots in Western culture. But what if the two are inextricably linked, equal partners in meaning-making? Written and drawn entirely as comics, Unflattening is an experiment in visual thinking. Nick Sousanis defies conventional forms of scholarly discourse to offer readers both a stunning work of graphic art and a serious inquiry into the ways humans construct knowledge.
Unflattening is an insurrection against the fixed viewpoint. Weaving together diverse ways of seeing drawn from science, philosophy, art, literature, and mythology, it uses the collage-like capacity of comics to show that perception is always an active process of incorporating and reevaluating different vantage points. While its vibrant, constantly morphing images occasionally serve as illustrations of text, they more often connect in nonlinear fashion to other visual references throughout the book. They become allusions, allegories, and motifs, pitting realism against abstraction and making us aware that more meets the eye than is presented on the page.
In its graphic innovations and restless shape-shifting, Unflattening is meant to counteract the type of narrow, rigid thinking that Sousanis calls "flatness." Just as the two-dimensional inhabitants of Edwin A. Abbott's novellaFlatland could not fathom the concept of "upwards," Sousanis says, we are often unable to see past the boundaries of our current frame of mind. Fusing words and images to produce new forms of knowledge, Unflattening teaches us how to access modes of understanding beyond what we normally apprehend.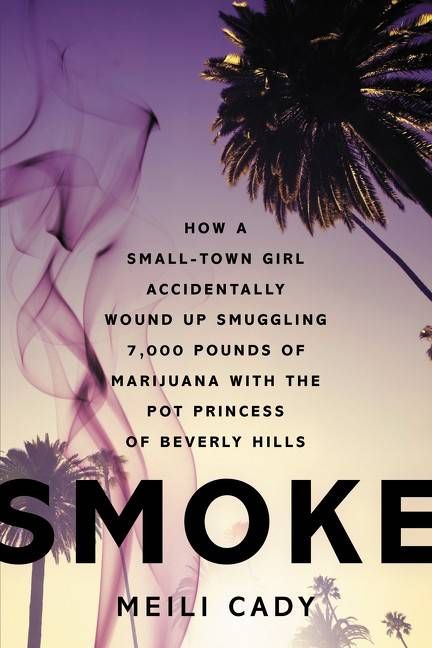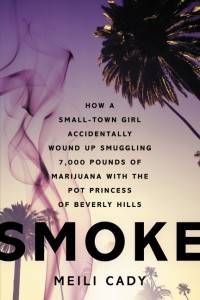 Smoke: How a Small-Town Girl Accidentally Wound Up Smuggling 7,000 Pounds of Marijuana with the Pot Princess of Beverly Hills by Meili Cady (Dey Street Books)
Aspiring actress Meili Cady left small-town Washington State for the glamorous lure of Los Angeles. Young and alone, she was struggling to make her big break. Then she met Lisette Lee. Calling herself the "Korean Paris Hilton," Lisette claimed she was a model and a Korean pop star, lived in a $1.2 million dollar apartment in West Hollywood, owned a fleet of luxury cars, and flitted from one red-carpet event to the next.
The connection was instant. Meili was enchanted by her friend's extravagant lifestyle, while Lee claimed Meili was the real thing in a town full of phonies. Soon, the financially strapped Meili became her friend's personal assistant—and found herself sucked into an audacious criminal enterprise. But when Meili finally realized what she was a part of it was too late—she was in too deep, caught in a terrifying relationship with a manipulative and abrasive con artist smuggling millions of dollars of pot into the Midwest.
Trapped in a precarious criminal world of money, drugs, and dangerous secrets, Meili struggled to understand the line between truth and lie. A once naive girl who fell down the rabbit hole, she could only watch helplessly as it all came crashing down around her. Smoke is her story—an electrifying tale of vice, corruption, hubris, and lost innocence as shocking and entertaining as The Wolf of Wall Street and Bringing Down the House.
The Perfect Theory: A Century of Geniuses and the Battle over General Relativity by Pedro J. Ferreira (Mariner Books)
Einstein's theory of general relativity is possibly the most perfect intellectual achievement of modern physics. For almost a century now, physicists have been delving into Einstein's theory, seeking an understanding of the history of the universe, the origin of time, and the evolution of solar systems, stars, and galaxies. The expanding universe, the light-speed barrier, black holes, wormholes, time travel—general relativity has allowed scientists' imaginations to take flight with new possibilities, revealing a universe that is much stranger than anyone ever expected.
Just in time for the theory's hundred-year anniversary, physicist Pedro Ferreira's The Perfect Theory explains just how staggering an achievement general relativity was while bringing to life the infighting that it sparked in the field of physics over the past century.
____________________
Expand your literary horizons with New Books!, a weekly newsletter spotlighting 3-5 exciting new releases, hand-picked by our very own Liberty Hardy. Sign up now!