This content contains affiliate links. When you buy through these links, we may earn an affiliate commission.
HARDCOVER RELEASES
The Edge of the Water by Elizabeth George (Viking Juvenile)
Whidbey Island is a place of secrets, and Becca King has important secrets to hide. In the second book of Elizabeth George's engrossing saga, Becca is still on the run from her criminal stepfather, who has tried to use her ability to hear others' thoughts for his own purposes. Old friends reappear and intriguing newcomers appear, including Nera, a mutant black seal who returns at the same time every year, attracting tourists and scientists alike. Why does she return? What is she seeking?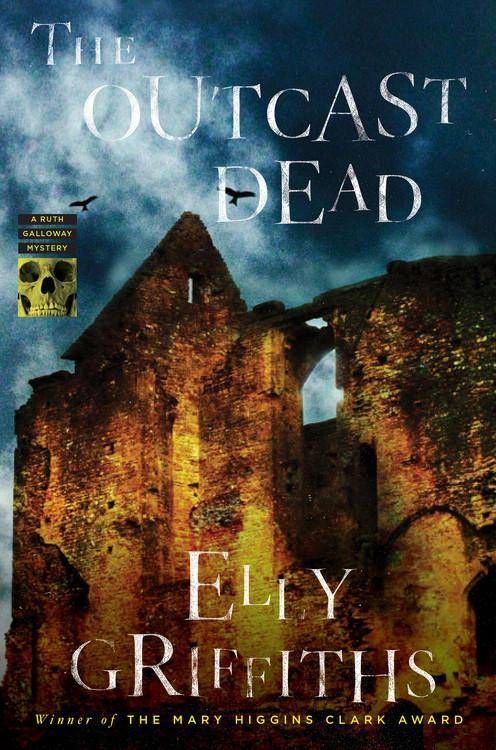 The Outcast Dead by Elly Griffiths (Houghton Mifflin Harcourt)
Forensic archaeologist Ruth Galloway uncovers the bones of a Victorian murderess while a baby snatcher threatens modern-day Norfolk in this exciting new entry in a beloved series.
Every year a ceremony is held at Norwich Castle for the bodies in the paupers' graves: the Service for the Outcast Dead. Ruth has a particular interest in this year's proceedings. Her recent dig at Norwich Castle turned up the body of the notorious Mother Hook, who was hanged in 1867 for the murder of five children. Now Ruth is the reluctant star of the TV series Women Who Kill, working alongside the program's alluring history expert, Professor Frank Barker.
DCI Harry Nelson is immersed in the case of three children found dead in their home. He is sure that the mother is responsible. Then another child is abducted and a kidnapper dubbed the Childminder claims responsibility. Are there two murderers afoot, or is the Childminder behind all the deaths? The team must race to find out-and the stakes couldn't be any higher when another child goes missing.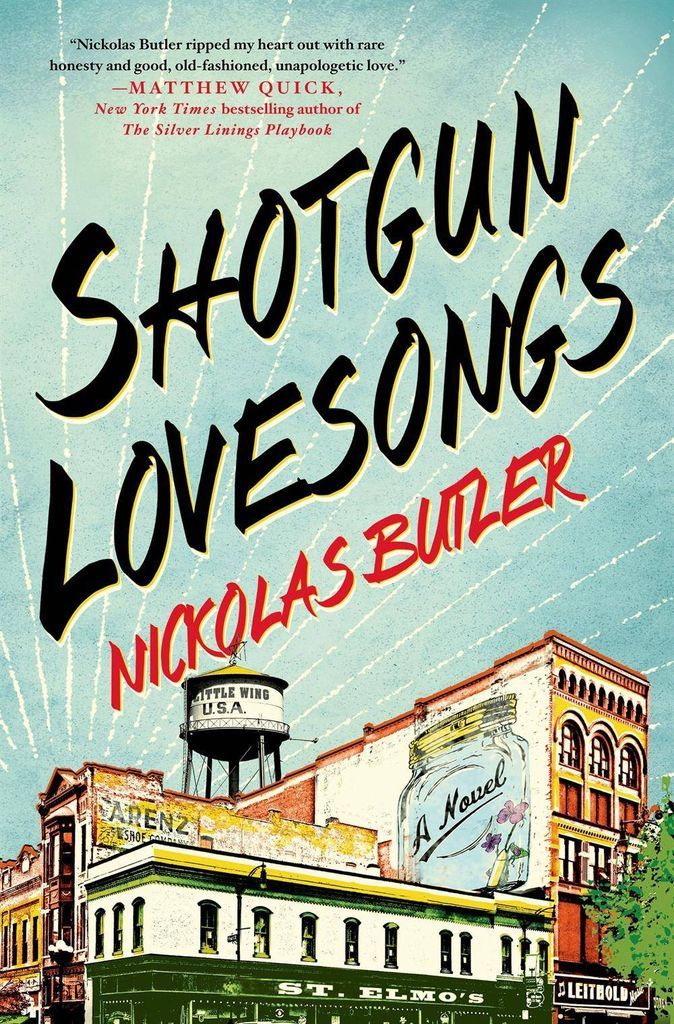 Shotgun Lovesongs by Nickolas Butler (Thomas Dunne Books)
Welcome to Little Wing. It's a place like hundreds of others, nothing special, really. But for four friends–all born and raised in this small Wisconsin town–it is home. And now they are men, coming into their own, or struggling to do so.
One of them never left, still working the family farm that has been tilled for generations. But others felt the need to move on, with varying degrees of success. One trades commodities, another took to the rodeo circuit, and one of them even hit it big as a rock star. And then there's Beth, a woman who has meant something special in each of their lives.
Now all four are brought together for a wedding. Little Wing seems even smaller than before. While lifelong bonds are still strong, there are stresses–between the friends, between husbands and wives. There will be heartbreak, but there will also be hope, healing, even heroism as these memorable people learn the true meaning of adult friendship and love.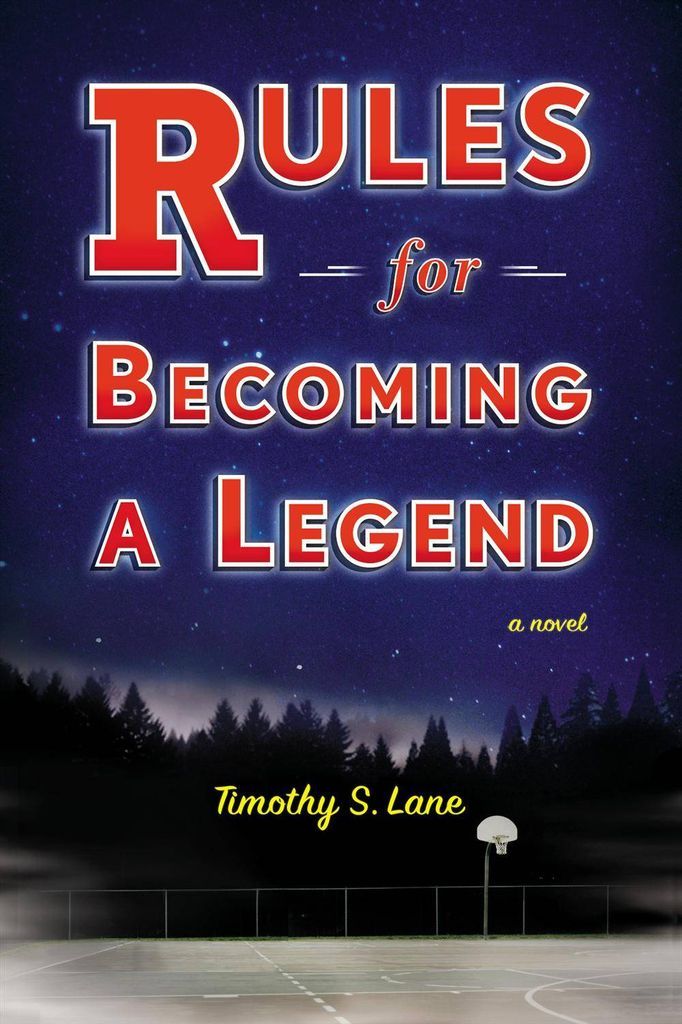 Rules for Becoming a Legend by Timothy S. Lane (Viking Adult)
Jimmy "Kamikaze" Kirkus is a basketball star, destined for a legendary future in the NBA. At the age of five, he can make nine shots in a row. By high school, he's got his own Sports Illustrated profile. To the citizens of Columbia City, it seems like he was born for the sport.
But Jimmy soon confronts the "Kirkus curse" when tragedies begin to emerge. Not even basketball can save him from his family's sorrow-filled past. His eventual defeat on the court echoes another disastrous legacy: Jimmy's father, Todd "Freight Train" Kirkus—who had also dreamed of basketball stardom—was forced to give up his dream for a life defined by the curse of his name. Can Jimmy find a way to end this cycle of tragedy?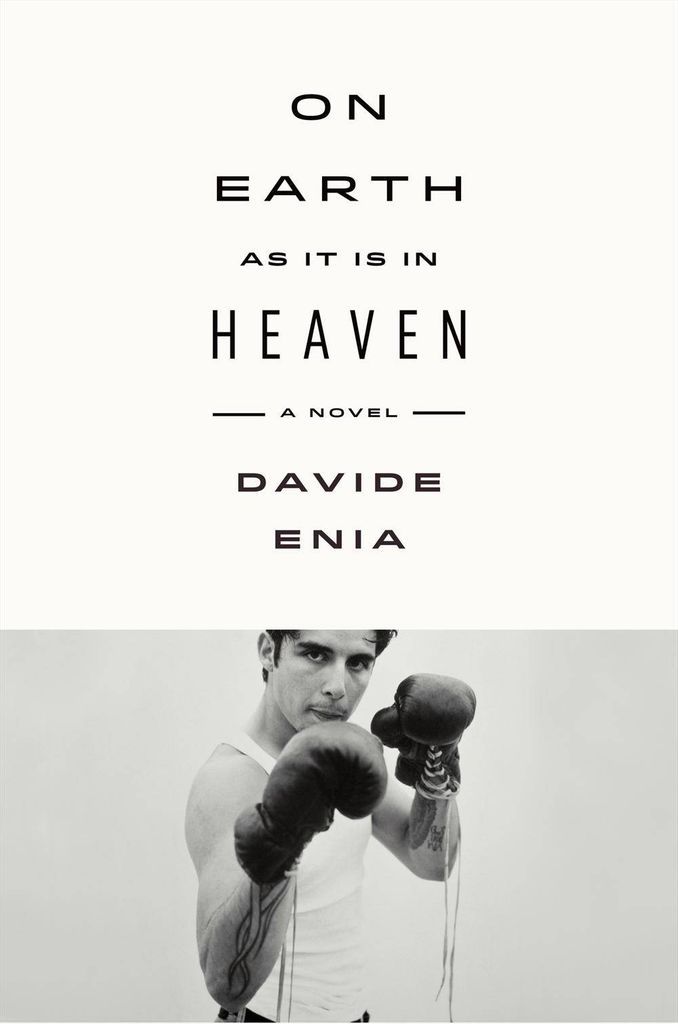 On Earth as it is in Heaven by Davide Enia (Farrar, Straus and Giroux)
Palermo, the early 1980s. Mafia gang wars are tearing a precariously stitched-together city apart. A fatherless nine-year-old boy climbs into a boxing ring to face his first opponent.
So begins On Earth as It Is in Heaven, a sweeping multigenerational saga that reaches back to the collapse of the Italian front in Africa and forward to young Davidù's quest to become Italy's national boxing champion, a feat that has eluded the other men of his family.
But Davide Enia, whose daring, lyrical novel caused a sensation when it was published in Italy in 2012, has crafted an epic that soars in miniature as well. The brutal struggles for dominance among Davidù's circle of all-male friends; his strict but sympathetic grandmother, whose literacy is a badge of honor; his charismatic and manipulative great uncle, who will become his trainer-the vicious scenes and sometimes unsympathetic characters Enia has crafted land hard and true.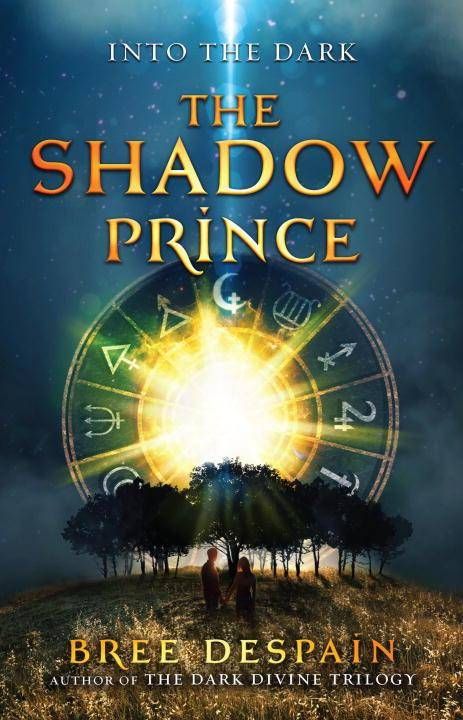 The Shadow Prince by Bree Despain (Egmont USA)
Haden Lord, the disgraced prince of the Underrealm, has been sent to the mortal world to entice a girl into returning with him to the land of the dead. Posing as a student at Olympus Hills High-a haven for children of the rich and famous-Haden must single out the one girl rumored to be able to restore immortality to his race.
Daphne Raines has dreams much bigger than her tiny southern Utah town, so when her rock star dad suddenly reappears, offering her full tuition to Olympus Hills High's prestigious music program, she sees an opportunity to catch the break she needs to make it as a singer. But upon moving into her estranged father's mansion in California, and attending her glamorous new school, Daphne soon realizes she isn't the only student in Olympus who doesn't quite belong.
Haden and Daphne-destined for each other-know nothing of the true stakes their fated courtship entails. As war between the gods brews, the teenagers' lives collide. But Daphne won't be wooed easily and when it seems their prophesied link could happen, Haden realizes something he never intended-he's fallen in love. Now to save themselves, Haden and Daphne must rewrite their destinies. But as their destinies change, so do the fates of both their worlds.
The Visitors by Patrick O'Keefe (Viking Adult)
James Dwyer was born in rural county Limerick before moving to Dublin as a teenager and ultimately settling in Ann Arbor. One night James's past appears in the form of a down-and-out man named Walter, who issues an invitation for James to come to Upstate New York to visit his old childhood neighbor, Kevin Lyons. Although neither James nor Kevin particularly cares for each other, there's no denying their complicated past. Kevin and James's sister, Tess, were lovers while James fell hard for Kevin's sister, Una.
PAPERBACK RELEASES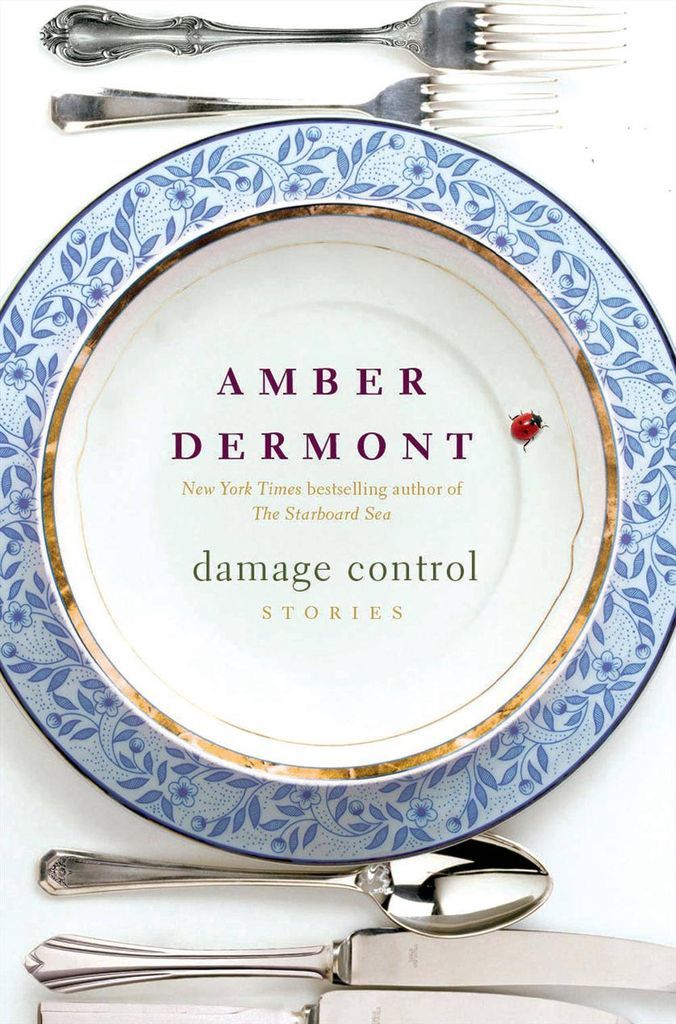 Damage Control: Stories by Amber Durmont (St. Martin's Griffin)
Damage Control displays Amber Dermont's remarkable gift for portraying characters at crossroads. In "Lyndon," a daughter visits presidential landmarks following the death of her father. In "Damage Control," a young man works at an etiquette school while his girlfriend is indicted for embezzlement. A widow rents herself to elderly women and vacations with them as a "professional grandchild" in "Stella at the Winter Palace." And in "The Language of Martyrs" a couple houses a mail order bride on behalf of the husband's Russian mother.
The Damn Utd by David Peace (Melville House)
He was a real-life, working-class hero known as the "British Muhammad Ali"-because he had a big mouth and wasn't afraid to use it. But Brian Clough wasn't a boxer, he was a soccer coach, known for taking backwater teams and making them into champions. In towns where people had little else, the hard-drinking and scrappy Clough was a hero. He was especially beloved for telling it like it was on behalf of small-town teams everywhere-calling out the stars who played dirty, rival coaches he suspected of bribing referees, and the league that let them get away with it. And then one day Clough was offered a job coaching the big-city team he'd called the dirtiest-the perennial powerhouse Leeds United.
The Damned Utd tells the story of the legendary Clough's tumultuous forty-four days trying to turn around a corrupt institution without being corrupted himself-the players who wouldn't play, the management that looked the other way, the wife and friends who stood by him as he fought to do the right thing.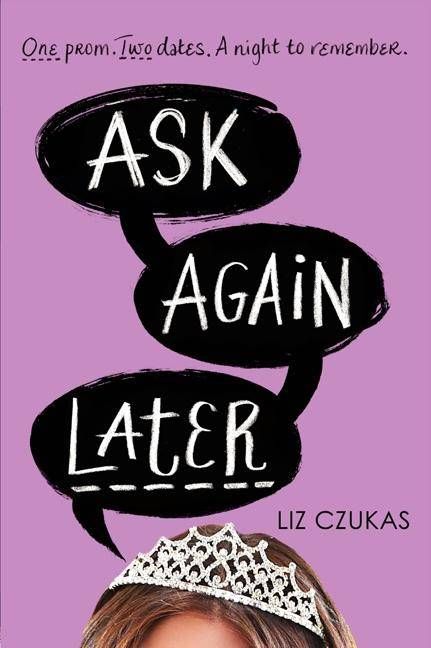 Ask Again Later by Liz Czukas (HarperTeen)
HEART LACOEUR'S PROM CHECKLIST:
1) Find the perfect dress. One-of-a-kind vintage from a consignment store? Yes, please.
2) Forget dates-go with a group of your best friends. No fuss, no drama.
3) HAVE FUN! Rock out on the dance floor. There's no Prince Charming to impress, after all!
Heart used to dream of prom as the chance to be a fairy princess at her own ball. But by her junior year, she's realized that the angsty, panic-inducing buildup is…a little overrated. So when her brilliant plan to go to prom with a group of friends is interrupted by two unexpected (and not precisely welcome) invites, Heart knows there's only one foolproof, drama-free solution: flip a coin.
The last thing Heart expects is that her simple coin flip will give her the chance to live out both dates. And where her prom night ends up might be the most surprising thing of all….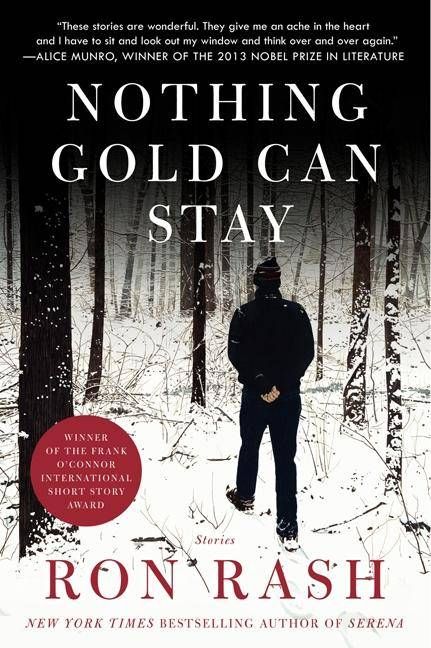 Nothing Gold Can Stay: Stories by Ron Rash (Ecco)
The PEN/Faulkner finalist and New York Times bestselling author returns to the the emotional terrain of Appalachia to limn lives haunted by violence and tenderness, hope and fear in a collection of unforgettable stories that span the Civil War to the present day.
In the title story, two drug addicted friends return to the farm where they worked as boys to steal their boss's unusual but valuable war trophies. In "The Trusty," Ron Rash's first story to appear in The New Yorker, a prisoner sent to fetch water for the chain gang tries to sweet talk a farmer's young wife into helping him escape, only to find she is as trapped as he is. In "Something Rich and Strange," a diver is called upon to pull a drowned girl's body free from under a falls, but finds her eerily at peace below the surface. The violence of Rash's characters and their raw settings are matched only by their unexpected tenderness and stark beauty, a masterful combination that has earned Ron Rash an avalanche of praise.
________________________
Sign up for our newsletter to have the best of Book Riot delivered straight to your inbox every week. No spam. We promise.

To keep up with Book Riot on a daily basis, follow us on Twitter, like us on Facebook, and subscribe to the Book Riot podcast in iTunes or via RSS. So much bookish goodness–all day, every day.