This content contains affiliate links. When you buy through these links, we may earn an affiliate commission.
In Fresh Ink, we highlight and discuss some of the week's most exciting new books.
HARDCOVER RELEASES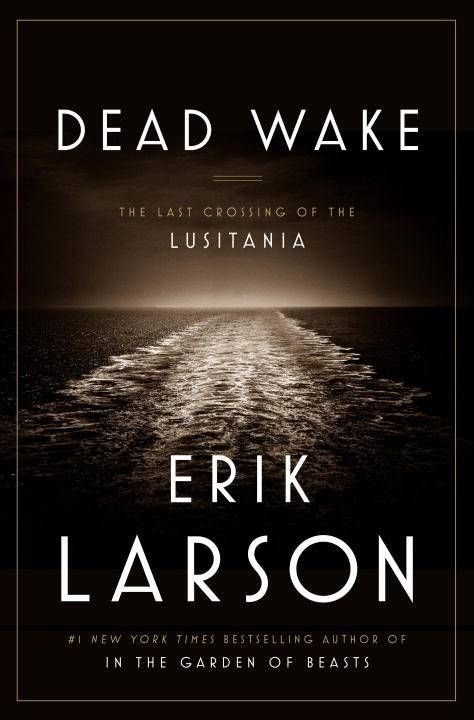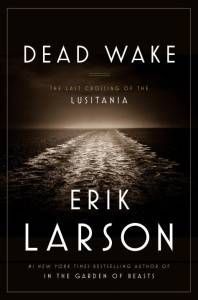 Dead Wake: The Last Crossing of the Lusitania by Erik Larson (Crown)
On May 1, 1915, a luxury ocean liner as richly appointed as an English country house sailed out of New York, bound for Liverpool, carrying a record number of children and infants. The passengers were anxious. Germany had declared the seas around Britain to be a war zone, and for months, its U-boats had brought terror to the North Atlantic. But the Lusitania was one of the era's great transatlantic "Greyhounds" and her captain, William Thomas Turner, placed tremendous faith in the gentlemanly strictures of warfare that for a century had kept civilian ships safe from attack. He knew, moreover, that his ship—the fastest then in service—could outrun any threat.
Germany, however, was determined to change the rules of the game, and Walther Schwieger, the captain of Unterseeboot-20, was happy to oblige. Meanwhile, an ultra-secret British intelligence unit tracked Schwieger's U-boat, but told no one. As U-20 and the Lusitania made their way toward Liverpool, an array of forces both grand and achingly small—hubris, a chance fog, a closely guarded secret, and more—all converged to produce one of the great disasters of history.
It is a story that many of us think we know but don't, and Erik Larson tells it thrillingly, switching between hunter and hunted while painting a larger portrait of America at the height of the Progressive Era. Full of glamour, mystery, and real-life suspense, Dead Wake brings to life a cast of evocative characters, from famed Boston bookseller Charles Lauriat to pioneering female architect Theodate Pope Riddle to President Wilson, a man lost to grief, dreading the widening war but also captivated by the prospect of new love. Gripping and important, Dead Wake captures the sheer drama and emotional power of a disaster that helped place America on the road to war.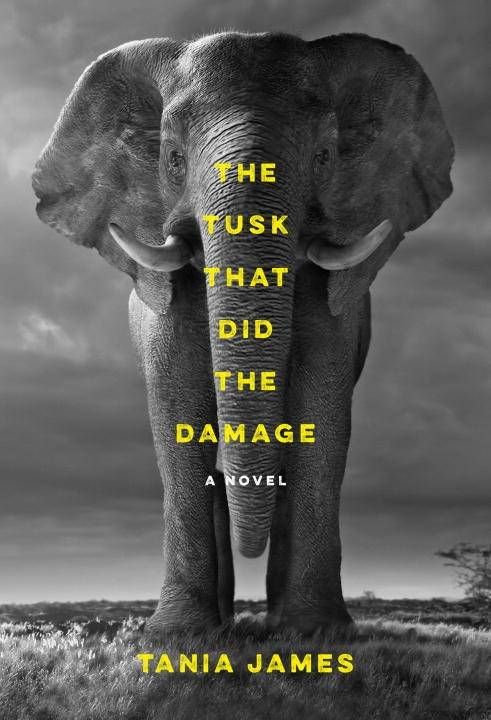 The Tusk that Did the Damage by Tania James (Knopf)
Orphaned by poachers as a calf and sold into a life of labor and exhibition, the Gravedigger breaks free of his chains and begins terrorizing the countryside, earning his name from the humans he kills and then tenderly buries. Manu, the studious younger son of a rice farmer, loses his cousin to the Gravedigger's violence and is drawn, with his wayward brother Jayan, into the sordid, alluring world of poaching. Emma is a young American working on a documentary with her college best friend, who witnesses the porous boundary between conservation and corruption and finds herself in her own moral gray area: a risky affair with the veterinarian who is the film's subject. As the novel hurtles toward its tragic climax, these three storylines fuse into a wrenching meditation on love and betrayal, duty and loyalty, and the vexed relationship between man and nature.
With lyricism and suspense, Tania James animates the rural landscapes where Western idealism clashes with local reality; where a farmer's livelihood can be destroyed by a rampaging elephant; where men are driven to poaching. In James' arrestingly beautiful prose, The Tusk That Did the Damage blends the mythical and the political to tell a wholly original, utterly contemporary story about the majestic animal, both god and menace, that has mesmerized us for centuries.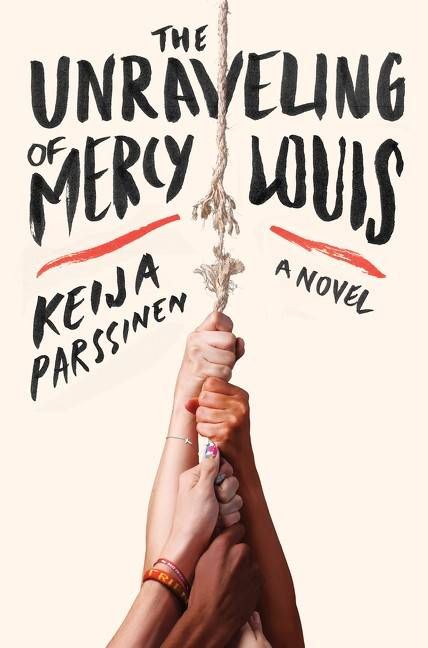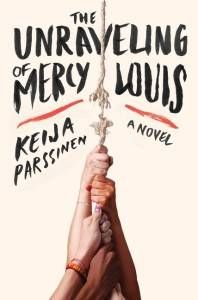 The Unraveling of Mercy Lewis by Keija Parssinen (Harper)
In Port Sabine, the air is thick with oil, superstition reigns, and dreams hang on making a winning play. All eyes are on Mercy Louis, the star of the championship girls' basketball team. Mercy seems destined for greatness, but the road out of town is riddled with obstacles. There is her grandmother, Evelia, a strict evangelical who has visions of an imminent Rapture and sees herself as the keeper of Mercy's virtue. There are the cryptic letters from Charmaine, the mother who abandoned Mercy at birth. And then there's Travis, the boy who shakes the foundation of her faith.
At the periphery of Mercy's world floats team manager Illa Stark, a lonely wallflower whose days are spent caring for a depressed mother crippled in a refinery accident. Like the rest of the town, Illa is spellbound by Mercy's beauty and talent, but a note discovered in Mercy's gym locker reveals that her life may not be as perfect as it appears.
The last day of school brings the disturbing discovery, and as summer unfolds and the police investigate, every girl becomes a suspect. When Mercy collapses on the opening night of the season, Evelia prophesies that she is only the first to fall, and soon, other girls are afflicted by the mysterious condition, sending the town into a tailspin, and bringing Illa and Mercy together in an unexpected way.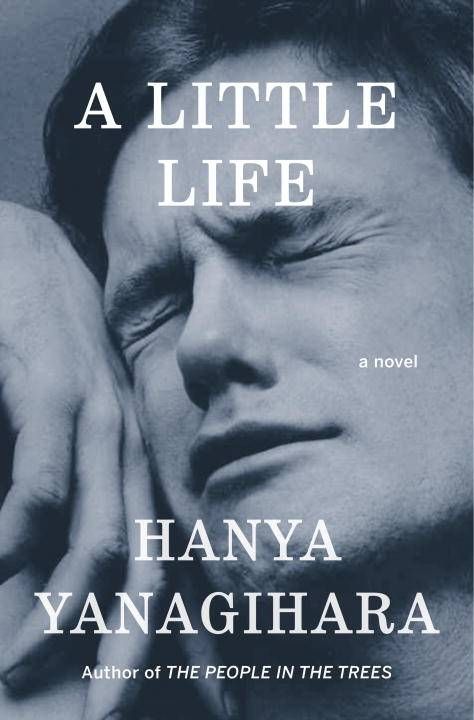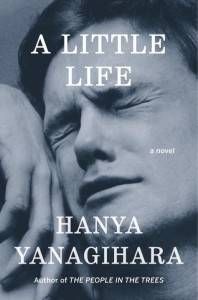 A Little Life by Hanya Yanagihara (Doubleday)
When four classmates from a small Massachusetts college move to New York to make their way, they're broke, adrift, and buoyed only by their friendship and ambition. There is kind, handsome Willem, an aspiring actor; JB, a quick-witted, sometimes cruel Brooklyn-born painter seeking entry to the art world; Malcolm, a frustrated architect at a prominent firm; and withdrawn, brilliant, enigmatic Jude, who serves as their center of gravity. Over the decades, their relationships deepen and darken, tinged by addiction, success, and pride. Yet their greatest challenge, each comes to realize, is Jude himself, by midlife a terrifyingly talented litigator yet an increasingly broken man, his mind and body scarred by an unspeakable childhood, and haunted by what he fears is a degree of trauma that he'll not only be unable to overcome—but that will define his life forever.
In rich and resplendent prose, Yanagihara has fashioned a tragic and transcendent hymn to brotherly love, a masterful depiction of heartbreak, and a dark examination of the tyranny of memory and the limits of human endurance.
Vanishing Girls by Lauren Oliver (HarperCollins)
Dara and Nick used to be inseparable, but that was before the accident that left Dara's beautiful face scarred and the two sisters totally estranged.
When Dara vanishes on her birthday, Nick thinks Dara is just playing around. But another girl, nine-year-old Madeline Snow, has vanished, too, and Nick becomes increasingly convinced that the two disappearances are linked. Now Nick has to find her sister, before it's too late.
In this edgy and compelling novel, bestselling author Lauren Oliver creates a world of intrigue, loss, and suspicion as two sisters search to find themselves, and each other.
PAPERBACK RELEASES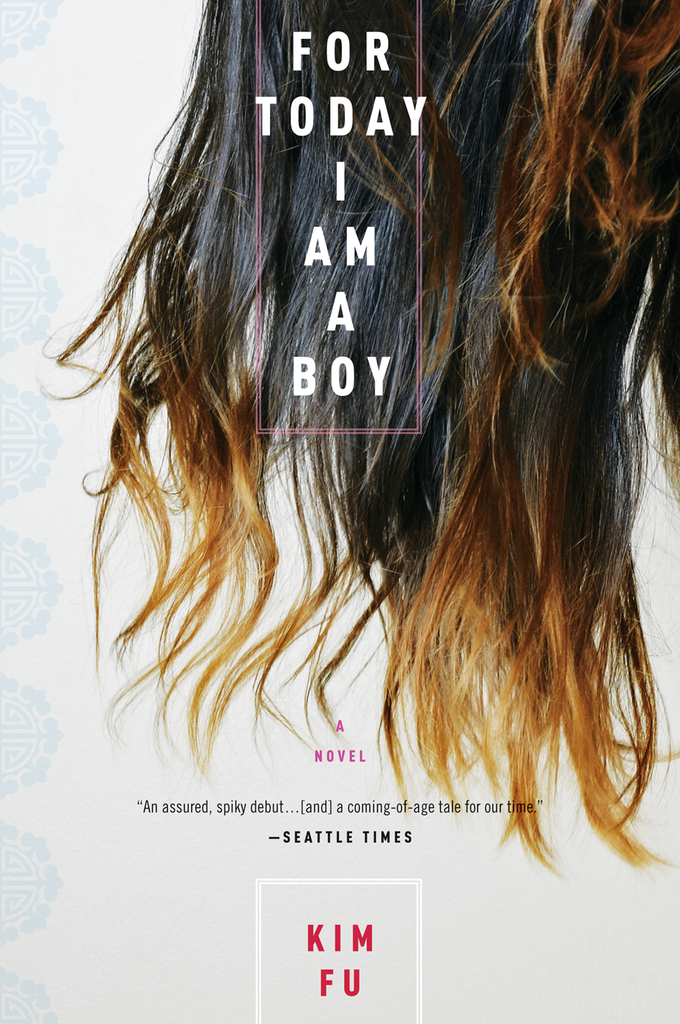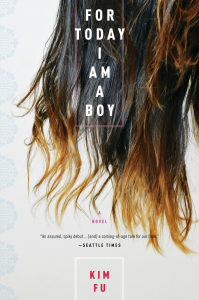 For Today I Am a Boy by Kim Fu (Mariner Books)
At birth, Peter Huang is given the Chinese name Juan Chaun, "powerful king." To his parents, newly settled in small-town Ontario, he is the exalted only son in a sea of daughters, the one who will finally fulfill his immigrant father's dreams of Western masculinity. Peter and his sisters grow up in an airless house of order and obligation, though secrets and half-truths simmer beneath the surface. At the first opportunity, each of the girls lights out on her own. But for Peter, escape is not as simple as fleeing his parents' home. Though his father crowned him "powerful king," Peter knows otherwise. He knows he is really a girl. With the help of his far-flung sisters and the sympathetic souls he finds along the way, Peter inches ever closer to his own life, his own skin, in this darkly funny, emotionally acute, stunningly powerful debut.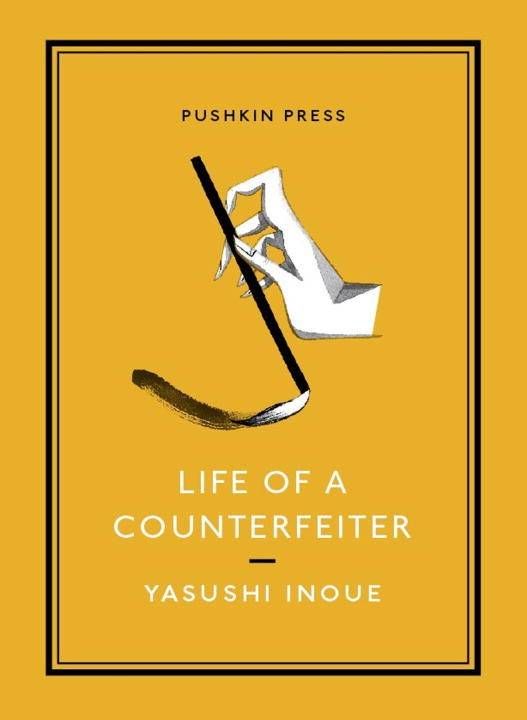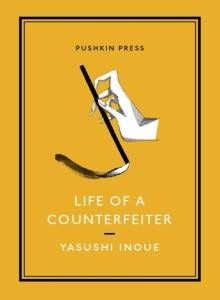 Life of a Counterfeiter by Yasushi Inoue (Pushkin Press)
A master forger lives in obscurity and disappointment, oppressed by the shadow of the artist whose work he copies. Unglamorous, unadorned lives such as this form the focus of Yasushi Inoue's tenderly observed, elegantly distilled short stories – two of which are appearing in English for the first time. With a haunting emotional intensity, they offer glimpses of love lost and lives wasted.
These three luminous, compassionate tales showcase the mastery and exquisite talent of one of Japan's most beloved writers.
____________________
Expand your literary horizons with New Books!, a weekly newsletter spotlighting 3-5 exciting new releases, hand-picked by our very own Liberty Hardy. Sign up now!