HARDBACK RELEASES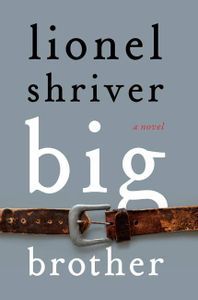 Big Brother by Lionel Shriver (Harper)
For Pandora, cooking is a form of love. Alas, her husband, Fletcher, a self-employed cabinetmaker who crafts high-end, one-of-a-kind furniture, now spurns the "toxic" dishes that he'd savored through their courtship, and loses hours a day to manic cycling. But the couple's comfortable, if sometimes strained, routine is about to implode. When Pandora picks up her older brother Edison at her local Iowa airport, she literally doesn't recognize him. In the four years since the grown siblings last saw one another, the once slim, hip New York jazz pianist has gained hundreds of pounds. What happened? And it's not just the weight; Edison interjects himself into Pandora's world: breaking Fletcher's handiwork, making massive breakfasts for the family, enticing her stepson not only to forgo college but drop out of high school, and opening doors to the past that she would rather keep shut. After the brother-in-law has more than overstayed his welcome, Fletcher delivers his wife an ultimatum: it's him or me. Putting her marriage and her adopted family on the line, Pandora chooses her brother-who, without her support in losing weight, will surely eat himself into an early grave.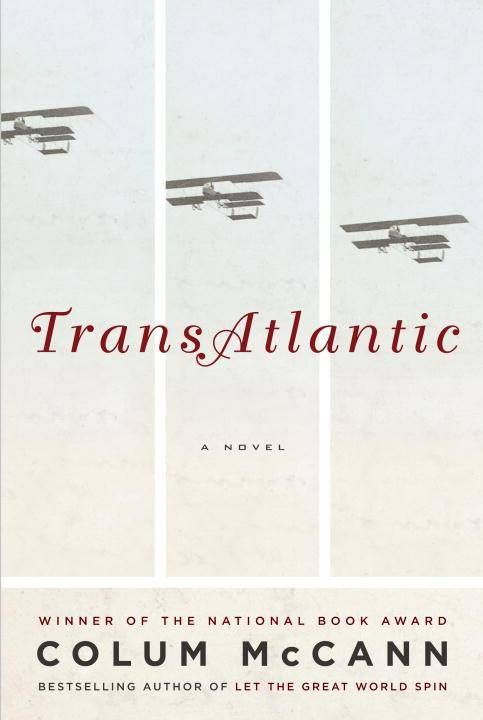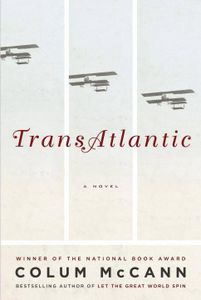 TransAtlantic by Colum McCann (Random House)
In 1845 a black American slave lands in Ireland to champion ideas of democracy and freedom, only to find a famine unfurling at his feet. In 1919, two brave young airmen emerge from the carnage of World War One to pilot the very first transatlantic flight from Newfoundland to the west of Ireland. And in 1998 an American senator criss-crosses the ocean in search of a lasting Irish peace. Bearing witness to these history-making moments of Frederick Douglass, John Alcock and "Teddy" Brown, and George Mitchell, and braiding the story together into one epic tale, are four generations of women from a matriarchal clan, beginning with Irish housemaid Lily Duggan. In this story of dark and light, men and women, history and past, fiction and fact, National Book Award-winning novelist Colum McCann delivers a tour de force that is his most spectacular achievement to date.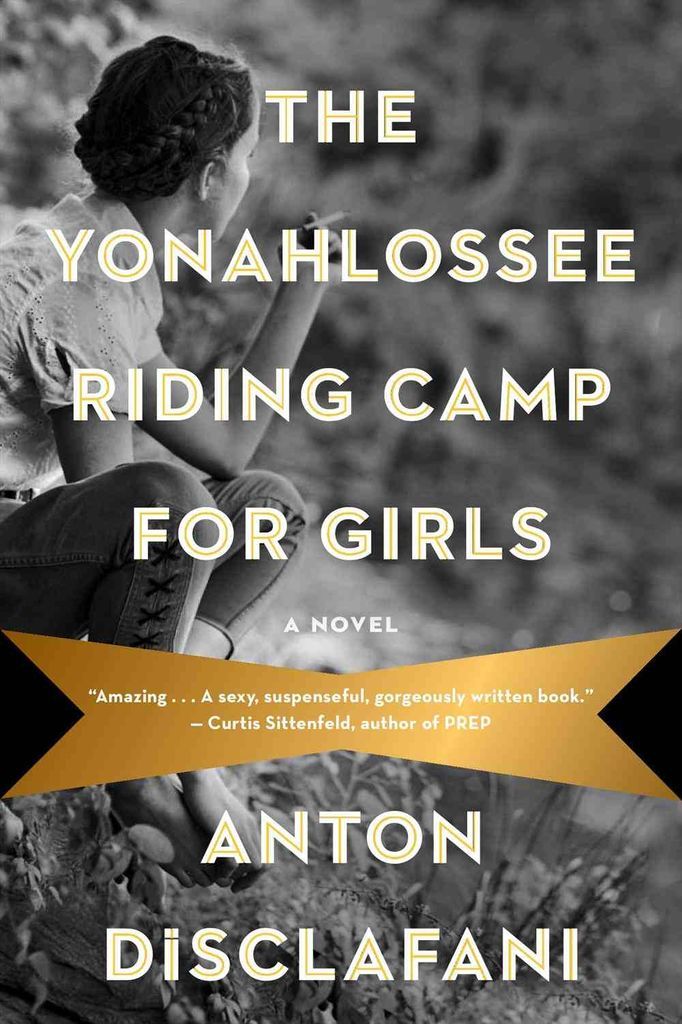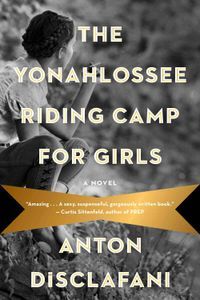 The Yonahlosee Riding Camp for Girls by Anton DiSclafani (Riverhead)
It is 1930, the midst of the Great Depression. After her mysterious role in a family tragedy, passionate, strong-willed Thea Atwell, age fifteen, has been cast out of her Florida home, exiled to an equestrienne boarding school for Southern debutantes. High in the Blue Ridge Mountains, with its complex social strata ordered by money, beauty, and girls' friendships, the Yonahlossee Riding Camp for Girls is a far remove from the free-roaming, dreamlike childhood Thea shared with her twin brother on their family's citrus farm—a world now partially shattered. As Thea grapples with her responsibility for the events of the past year that led her here, she finds herself enmeshed in a new order, one that will change her sense of what is possible for herself, her family, her country. Weaving provocatively between home and school, the narrative powerfully unfurls the true story behind Thea's expulsion from her family, but it isn't long before the mystery of her past is rivaled by the question of how it will shape her future.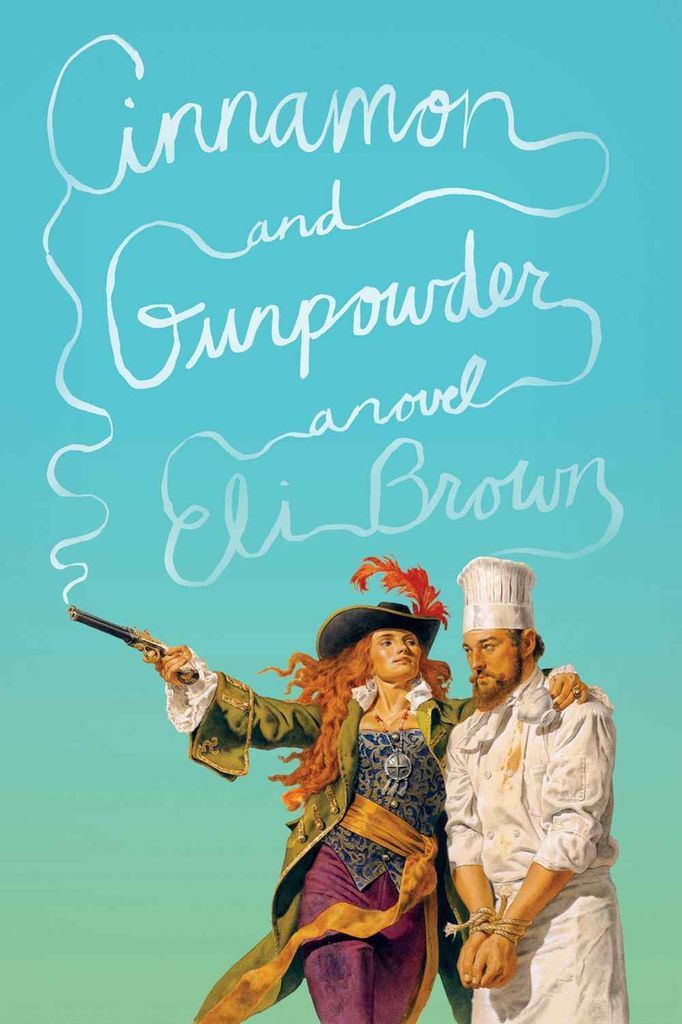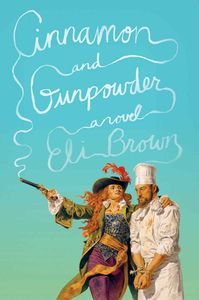 Cinnamon and Gunpowder by Eli Brown (Farrar, Straus and Giroux)
The year is 1819, and the renowned chef Owen Wedgwood has been kidnapped by the ruthless pirate Mad Hannah Mabbot. He will be spared, she tells him, as long as he puts exquisite food in front of her every Sunday without fail. To appease the red-haired captain, Wedgwood gets cracking with the meager supplies on board. His first triumph at sea is actual bread, made from a sourdough starter that he leavens in a tin under his shirt throughout a roaring battle, as men are cutlassed all around him. Soon he's making tea-smoked eel and brewing pineapple-banana cider. But Mabbot—who exerts a curious draw on the chef—is under siege. Hunted by a deadly privateer and plagued by a saboteur hidden on her ship, she pushes her crew past exhaustion in her search for the notorious Brass Fox. As Wedgwood begins to sense a method to Mabbot's madness, he must rely on the bizarre crewmembers he once feared: Mr. Apples, the fearsome giant who loves to knit; Feng and Bai, martial arts masters sworn to defend their captain; and Joshua, the deaf cabin boy who becomes the son Wedgwood never had.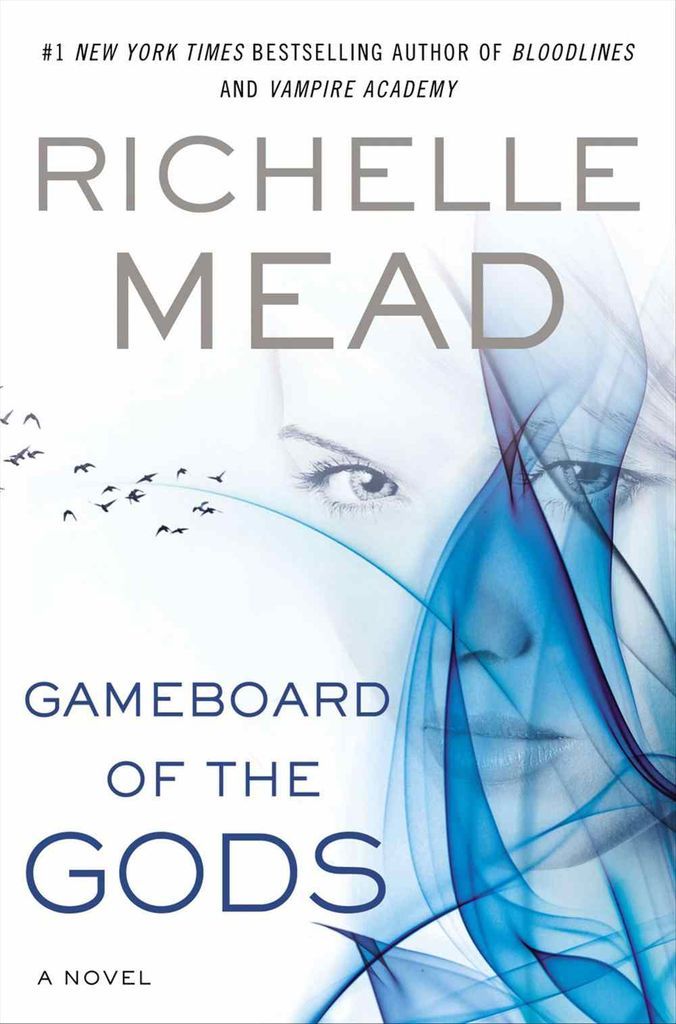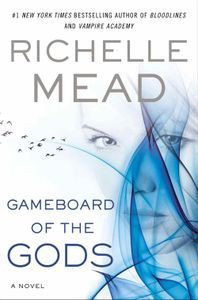 Gameboard of the Gods by Richelle Mead (Dutton Adult)
In a futuristic world nearly destroyed by religious extremists, Justin March lives in exile after failing in his job as an investigator of religious groups and supernatural claims. But Justin is given a second chance when Mae Koskinen comes to bring him back to the Republic of United North America (RUNA). Raised in an aristocratic caste, Mae is now a member of the military's most elite and terrifying tier, a soldier with enhanced reflexes and skills.
When Justin and Mae are assigned to work together to solve a string of ritualistic murders, they soon realize that their discoveries have exposed them to terrible danger. As their investigation races forward, unknown enemies and powers greater than they can imagine are gathering in the shadows, ready to reclaim the world in which humans are merely game pieces on their board.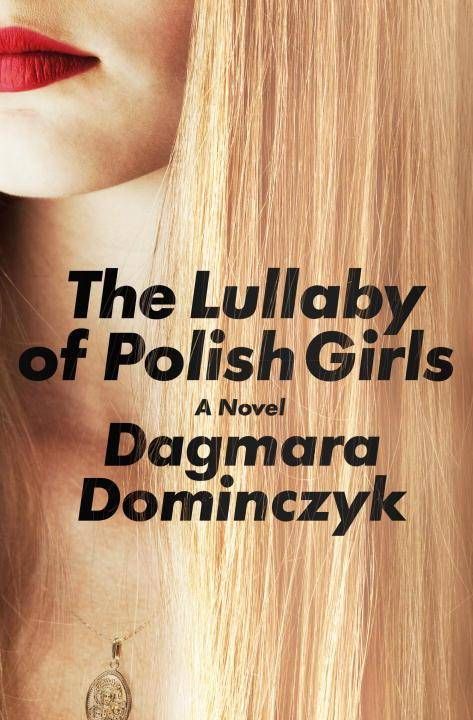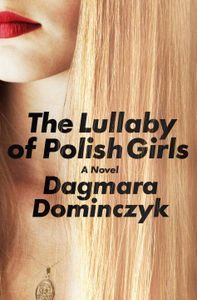 The Lullaby of Polish Girls by Dagmara Dominczyk (Spiegel & Grau)
Anna's family emigrate to the U.S. in the 1980s when she is just a girl. They are granted political asylum because of her father's role in the Solidarity movement that brings an end to the Communist regime. Anna never quite feels like she belongs until the summer she is 12, when she returns to Kielce, Poland, to visit her grandmother. She develops an intense friendship with two local girls-brash and beautiful Justyna and desperate, awkward Bronka. Despite the very different paths their lives take, they maintain their connection. Over a decade later, a scandalous murder leads them back to the place where their unlikely friendship began. Dominczyk's assured narrative flashes from the wild teenage summers of their past to the years of self-discovery in New York, and Europe. The Lullaby of Polish Girls captures the passion and drama of youthful friendship, the immigrant's yearning to fit in, and the exquisite and wistful transformation of young women coming of age.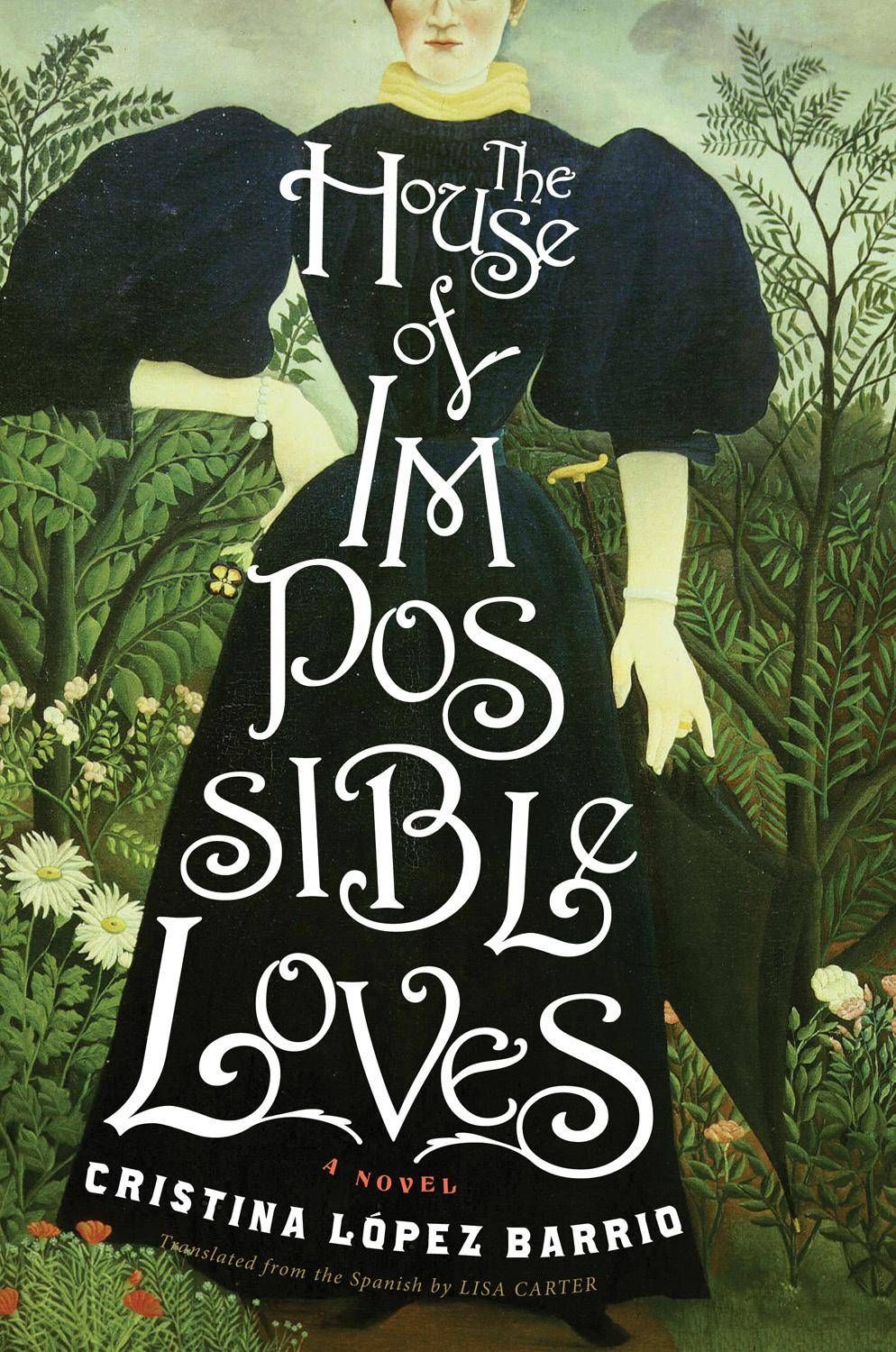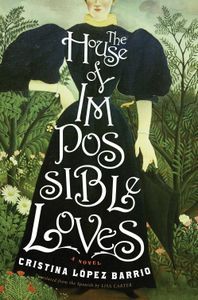 The House of Impossible Loves by Cristina Lopez Barrio (Houghton Mifflin Harcourt)
The Laguna women suffer from an odd affliction: each generation is condemned to tragic love affairs and to give birth only to girls who are unable to escape the cruel fate of their mothers. One fateful hunting season in their small Castilian town, a young landowner arrives and begins a passionate affair with Clara Laguna, the latest in the family line, daughter of a one-eyed woman known as "the Laguna witch." He leaves her pregnant with yet another daughter, but the seeds of change are sown. Eventually the long-awaited son-Santiago, the great-great grandson of Clara-is born. A window of hope is opened, but is the curse truly over?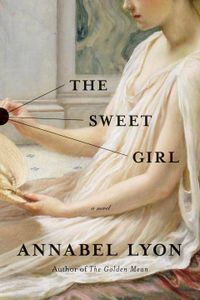 The Sweet Girl by Annabel Lyon (Knopf)
Aristotle has never been able to resist a keen mind, and Pythias is certainly her father's daughter: besting his brightest students, refusing to content herself with a life circumscribed by the kitchen, the loom, and, eventually, a husband. Into her teenage years, she is protected by the reputation of her adored father, but with the death of Alexander the Great, her fortunes suddenly change. Aristotle's family is forced to flee Athens for a small town, where the great philosopher soon dies, and orphaned Pythias quickly discovers that the world is not a place of logic after all, but one of superstition. As threats close in on her-a rebellious household, capricious gods and goddesses-she will need every ounce of wit she possesses, and the courage to seek refuge where she least expects it.
PAPERBACK RELEASES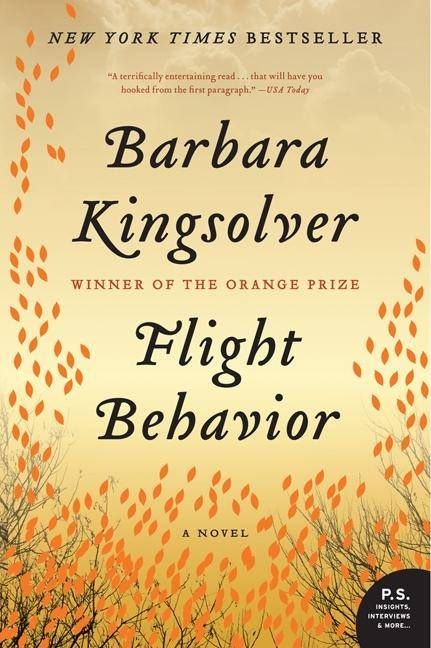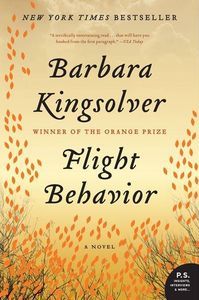 Flight Behavior by Barbara Kingslover (Harper Perennial)
Dellarobia Turnbow is a restless farm wife who gave up her own plans when she accidentally became pregnant at seventeen. Now, after a decade of domestic disharmony on a failing farm, she has settled for permanent disappointment but seeks momentary escape through an obsessive flirtation with a younger man. As she hikes up a mountain road behind her house to a secret tryst, she encounters a shocking sight: a silent, forested valley filled with what looks like a lake of fire. She can only understand it as a cautionary miracle, but it sparks a raft of other explanations from scientists, religious leaders, and the media. The bewildering emergency draws rural farmers into unexpected acquaintance with urbane journalists, opportunists, sightseers, and a striking biologist with his own stake in the outcome. As the community lines up to judge the woman and her miracle, Dellarobia confronts her family, her church, her town, and a larger world, in a flight toward truth that could undo all she has ever believed.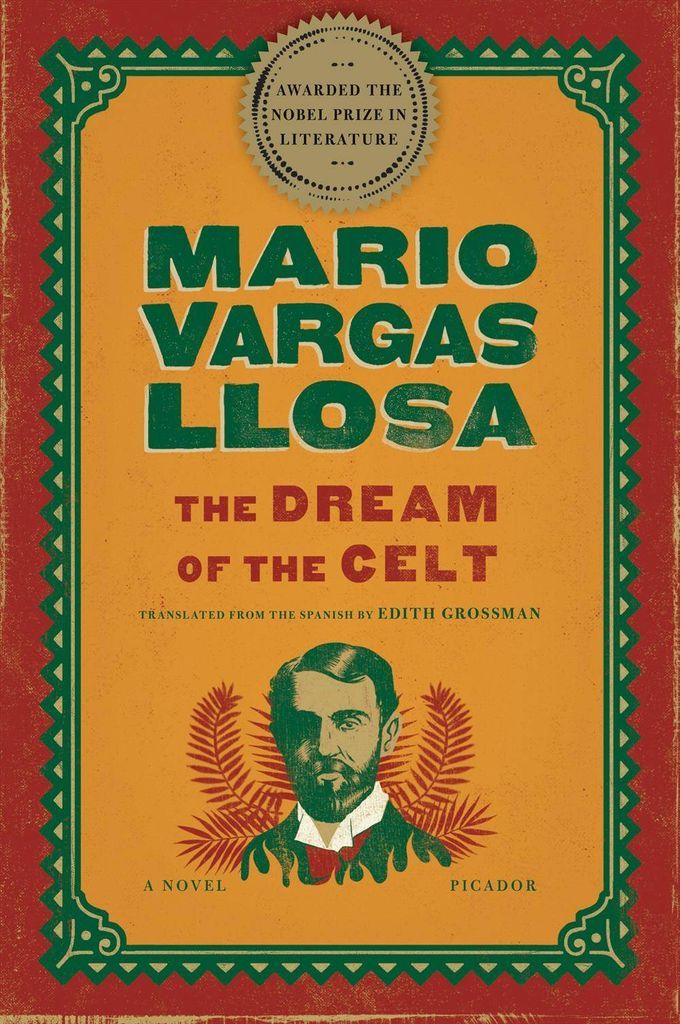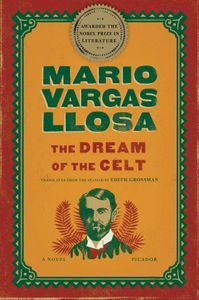 The Dream of the Celt by Mario Vargas Llosa (Picador)
In 1916, the Irish nationalist Roger Casement was hanged by the British government for treason. Casement had dedicated his life to improving the plight of oppressed peoples around the world. But when he dared to draw a parallel between the injustices he witnessed in African and American colonies and those committed by the British in Northern Ireland, he became involved in a cause that led to his imprisonment and execution. Ultimately, the scandals surrounding Casement's trial and eventual hanging marred his image to such a degree that his pioneering human rights work wasn't fully reexamined until the 1960s. This is a fascinating fictional account of this extraordinary man in the original and dynamic style of Nobel Laureate Mario Vargas Llosa.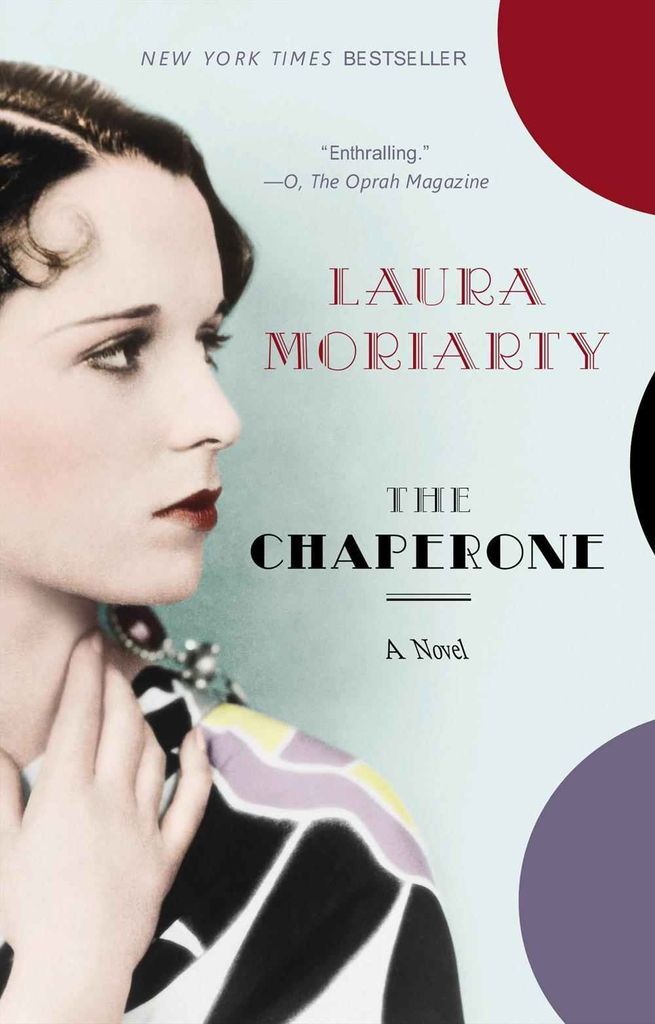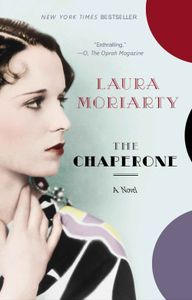 The Chaperone by Laura Moriarty (Riverhead Trade)
Only a few years before becoming a famous actress and an icon for her generation, fifteen-year-old Louise Brooks leaves Witchita to make it big in New York. Much to her annoyance, she is accompanied by a thirty-six-year-old chaperone who is neither mother nor friend. Cora Carlisle is a complicated but traditional woman with her own reasons for making the trip. She has no idea what she's in for: Young Louise, already stunningly beautiful and sporting her famous blunt bangs and black bob, is known for her arrogance and her lack of respect for convention. Ultimately, the five weeks they spend together will change their lives forever. For Cora, New York holds the promise of discovery that might answer the question at the center of her being, and even as she does her best to watch over Louise in a strange, bustling city, she embarks on her own mission. And though what she finds isn't what she anticipated, it liberates her in a way she could not have imagined. Over the course of the summer, Cora's eyes are opened to the promise of the twentieth century and a new understanding of the possibilities of being fully alive.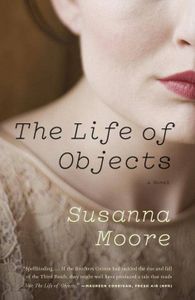 The Life of Objects by Susanna Moore (Vintage)
Berlin, 1938. When Beatrice, a young Irish Protestant lace maker, is whisked away from her dreary life to join the household of Felix and Dorthea Metzenburg, she feels like she's landed in the middle of a fairy tale. Art collectors, and friends to the most fascinating men and women of Europe, the Metzenburgs are part of a world where there is more to desire than she ever imagined.
However Germany has launched its campaign of aggression across Europe, and, before long, the conflict reaches the family's threshold. Retreating to their country estate, the Metzenburgs do their best to ignore the encroaching war until the realities of hunger, illness, and Nazi terror begin to threaten their very existence. In searing and emotional detail, The Life of Objects illuminates Beatrice's journey from childhood to womanhood, from naïveté to wisdom, as a continent collapses into darkness around her.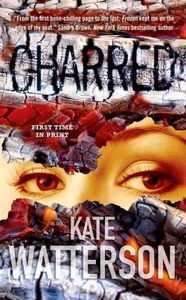 Charred by Kate Watterson (Tor Books)
It's the hottest summer on record. The streets are shimmering, walking outside is like walking into a furnace, and yet, someone is still setting fires. Milwaukee homicide detective Ellie MacIntosh is called to an arson scene and finds bewildered home owners, an unidentified corpse, and cryptic clues. Is it a random killing? The ritualistic nature of the crime points to no, and Ellie fears that the already-oppressive summer is just starting to heat up. Ellie doesn't like her obnoxious new partner, Jason Santiago—and he doesn't like her. Yet when she becomes convinced that their investigation is tied to a cold case, Jason finds himself grudgingly starting to agree. It might be hot as hell outside, but the details of the brutal homicide chill him to the bone….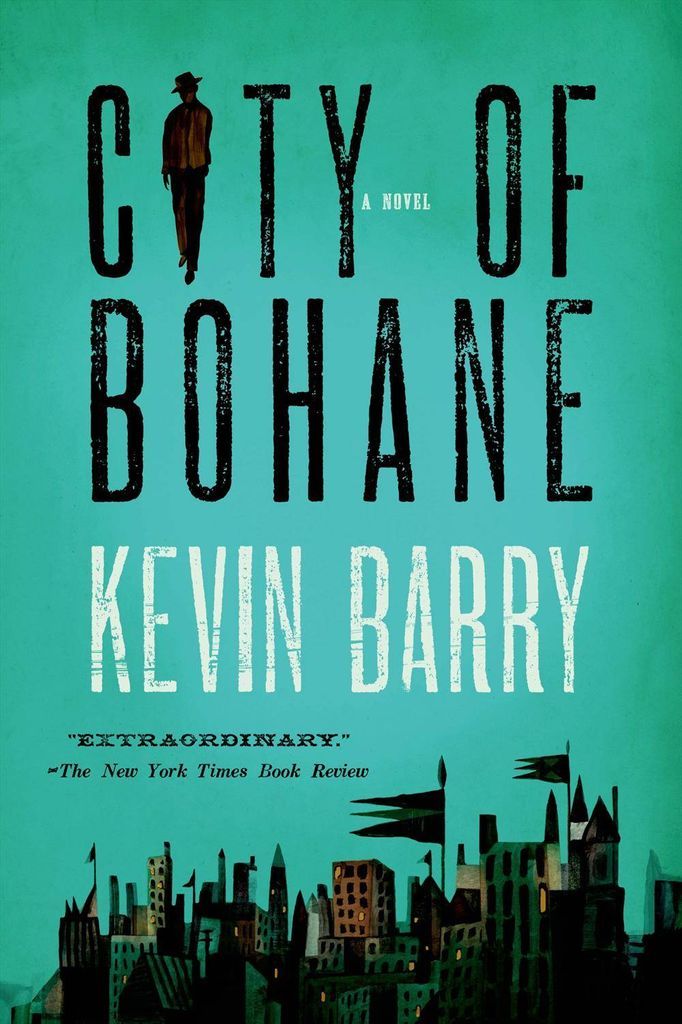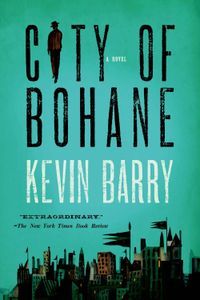 City of Bohane by Kevin Barry (Graywolf Press)
Forty or so years in the future. The once-great city of Bohane on the west coast of Ireland is on its knees, infested by vice and split along tribal lines. There are the posh parts of town, but it is in the slums and backstreets of Smoketown, the tower blocks of the North Rises, and the eerie bogs of the Big Nothin' that the city really lives. For years it has all been under the control of Logan Hartnett, the dapper godfather of the Hartnett Fancy gang. But there's trouble in the air. They say Hartnett's old nemesis is back in town; his trusted henchmen are getting ambitious; and his missus wants him to give it all up and go straight. Kevin Barry's City of Bohane combines Celtic myth and a Caribbean beat, fado and film, graphic-novel cool and all the ripe inheritance of Irish literature to create something hilarious, beautiful, and startlingly new.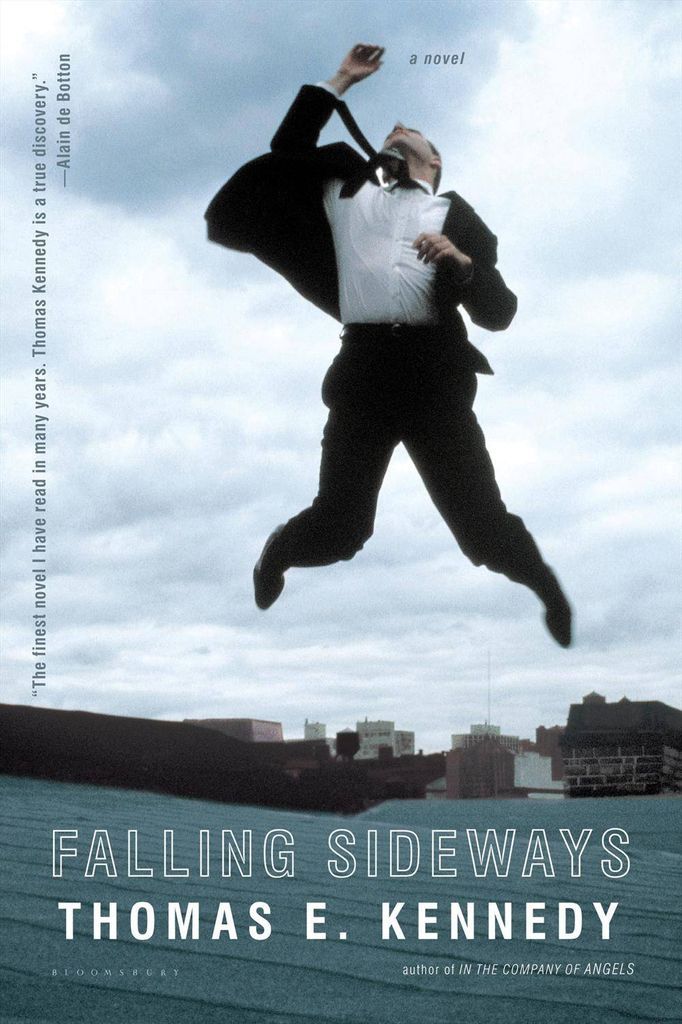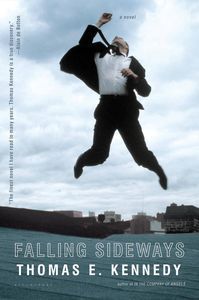 Falling Sideways by Thomas E. Kennedy (Bloomsbury USA)
There seems to be no shortage of business at the Tank, a high-profile firm in Copenhagen. There are meetings to attend, memos to write, colleagues to undermine. But when the Tank's nefarious CEO announces a coming round of downsizing, everyone becomes exponentially more concerned about . . . whatever it is they're doing. And the peril extends beyond the office, following the company men and women out into the autumn nights and to their homes, where the grim news at the Tank impacts spouses, children, and lovers alike.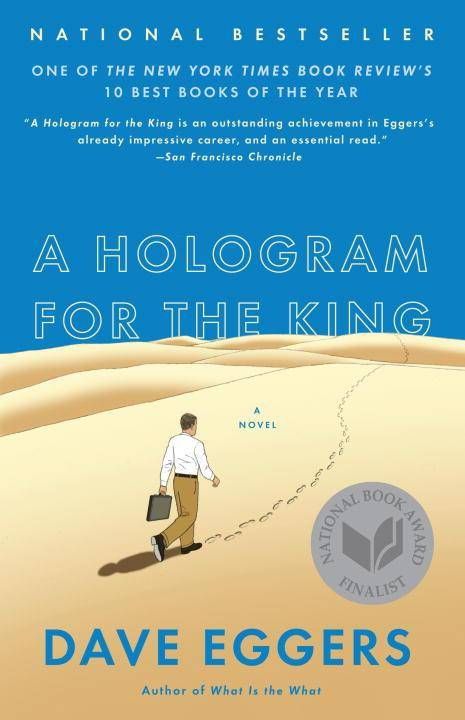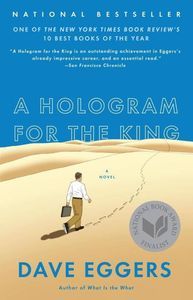 A Hologram for the King by Dave Eggers (Vintage)
In a rising Saudi Arabian city, far from weary, recession-scarred America, a struggling businessman named Alan Clay pursues a last-ditch attempt to stave off foreclosure, pay his daughter's college tuition, and finally do something great. In A Hologram for the King, Dave Eggers takes us around the world to show how one man fights to hold himself and his splintering family together.
_________________________________
Sign up for our newsletter to have the best of Book Riot delivered straight to your inbox every two weeks. No spam. We promise.
To keep up with Book Riot on a daily basis, follow us on Twitter, like us on Facebook, , and subscribe to the Book Riot podcast in iTunes or via RSS. So much bookish goodness–all day, every day.