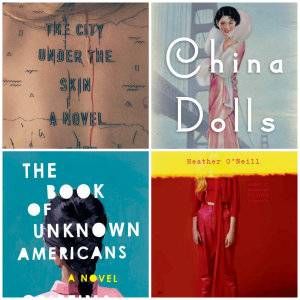 This content contains affiliate links. When you buy through these links, we may earn an affiliate commission.
HARDCOVER RELEASES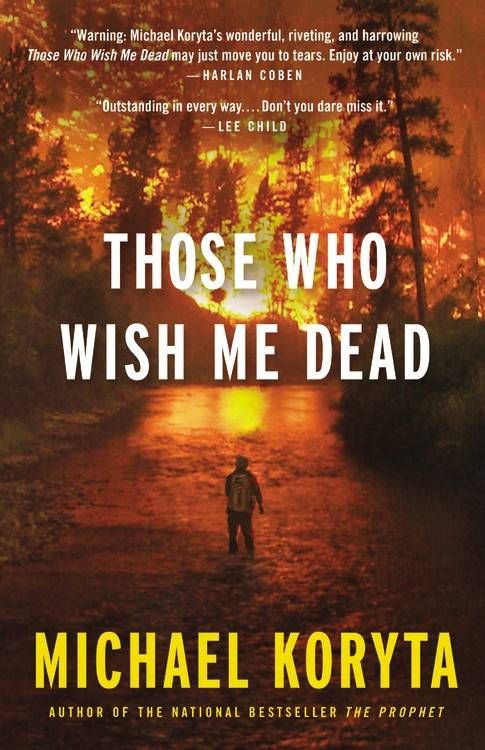 Those Who Want Me Dead by Michael Koryta (Little, Brown and Company)
When fourteen-year-old Jace Wilson witnesses a brutal murder, he's plunged into a new life, issued a false identity and hidden in a wilderness skills program for troubled teens. The plan is to get Jace off the grid while police find the two killers. The result is the start of a nightmare.

The killers, known as the Blackwell Brothers, are slaughtering anyone who gets in their way in a methodical quest to reach him. Now all that remains between them and the boy are Ethan and Allison Serbin, who run the wilderness survival program; Hannah Faber, who occupies a lonely fire lookout tower; and endless miles of desolate Montana mountains.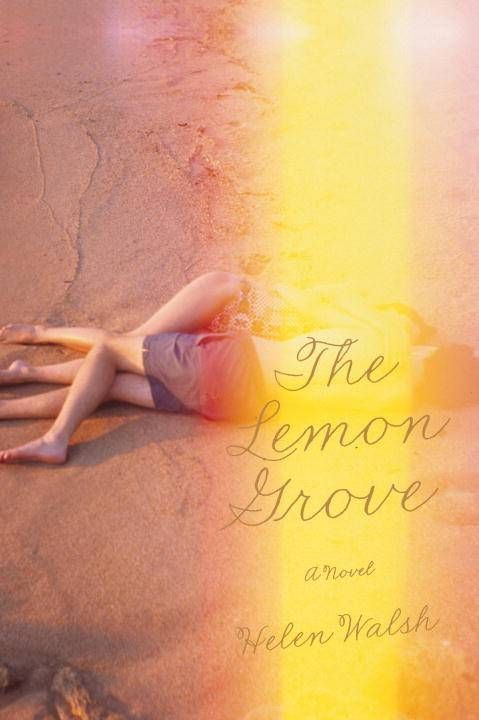 The Lemon Grove by Helen Walsh (Doubleday)
Jenn and Greg have been married for fourteen years, and, as the book opens, they are enjoying the last week of their annual summer holiday in Deia, a village in Majorca off the coast of southern Spain. Their days are languorous, the time passing by in a haze of rioja-soaked lunches, hours at the beach, and lazy afternoon sex in their beautiful villa. It is the perfect summer idyll…until Greg's teenage daughter (Jenn's stepdaughter), Emma, arrives with her new boyfriend, Nathan, in tow.

What follows, over the course of seven days, is a brilliantly paced fever dream of attraction between Jenn and the reckless yet mesmerizing Nathan. It is an intense pas de deux of push and pull, risk and consequence…and moral rectitude, as it gets harder and harder for Jenn to stifle her compulsion.

This is a very smart novel about many things: the loss of youth, female sexuality, the lure of May/December temptation, the vicissitudes of marriage and the politics of other people's children. It is simultaneously sexy and substantive, and Helen Walsh's masterful, even-handed tone can't help but force the reader to wonder:"What would I have done?"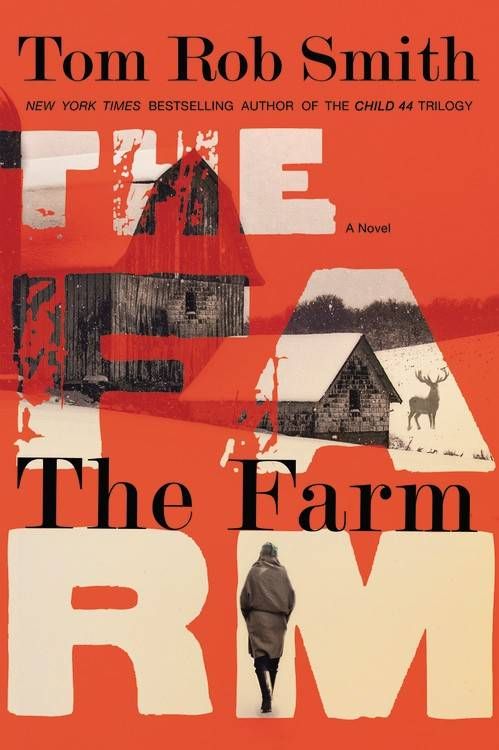 The Farm by Tom Rob Smith (Grand Central)
If you refuse to believe me, I will no longer consider you my son.

Daniel believed that his parents were enjoying a peaceful retirement on a remote farm in Sweden. But with a single phone call, everything changes.

Your mother…she's not well, his father tells him. She's been imagining things – terrible, terrible things. She's had a psychotic breakdown, and been committed to a mental hospital.

Before Daniel can board a plane to Sweden, his mother calls: Everything that man has told you is a lie. I'm not mad… I need the police… Meet me at Heathrow.

Caught between his parents, and unsure of who to believe or trust, Daniel becomes his mother's unwilling judge and jury as she tells him an urgent tale of secrets, of lies, of a crime and a conspiracy that implicates his own father.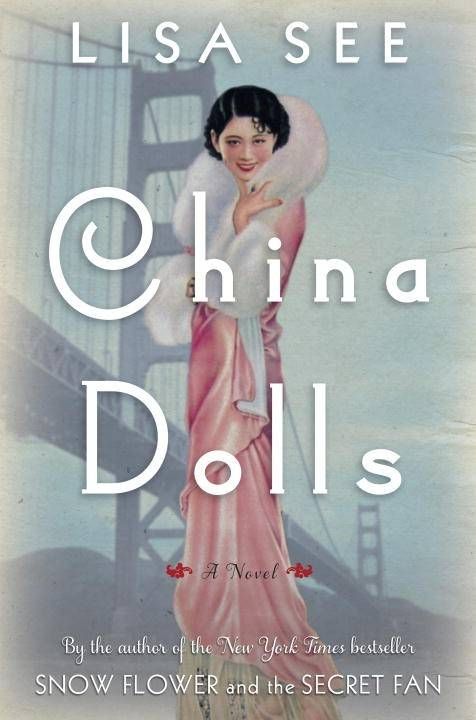 China Dolls by Lisa See (Random House)
In 1938, Ruby, Helen and Grace, three girls from very different backgrounds, find themselves competing at the same audition for showgirl roles at San Francisco's exclusive "Oriental" nightclub, the Forbidden City. Grace, an American-born Chinese girl has fled the Midwest and an abusive father. Helen is from a Chinese family who have deep roots in San Francisco's Chinatown. And, as both her friends know, Ruby is Japanese passing as Chinese. At times their differences are pronounced, but the girls grow to depend on one another in order to fulfill their individual dreams. Then, everything changes in a heartbeat with the Japanese attack on Pearl Harbor. Suddenly the government is sending innocent Japanese to internment camps under suspicion, and Ruby is one of them. But which of her friends betrayed her?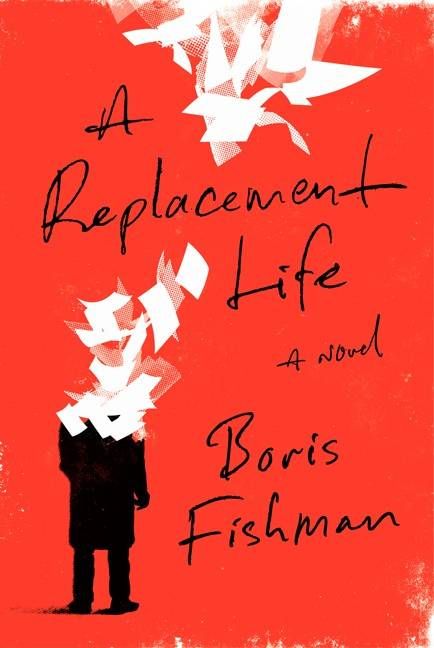 A Replacement Life by Boris Fishman (Harper)
Yevgeny Gelman, grandfather of Slava Gelman, "didn't suffer in the exact way" he needs to have suffered to qualify for the restitution the German government has been paying out to Holocaust survivors. But suffer he has—as a Jew in the war; as a second-class citizen in the USSR; as an immigrant to America. So? Isn't his grandson a "writer"?

High-minded Slava wants to put all this immigrant scraping behind him. Only the American Dream is not panning out for him—Century, the legendary magazine where he works as a researcher, wants nothing greater from him. Slava wants to be a correct, blameless American—but he wants to be a lionized writer even more.

Slava's turn as the Forger of South Brooklyn teaches him that not every fact is the truth, and not every lie a falsehood. It takes more than law-abiding to become an American; it takes the same self-reinvention in which his people excel. Intoxicated and unmoored by his inventions, Slava risks exposure. Cornered, he commits an irrevocable act that finally grants him a sense of home in America, but not before collecting a price from his family.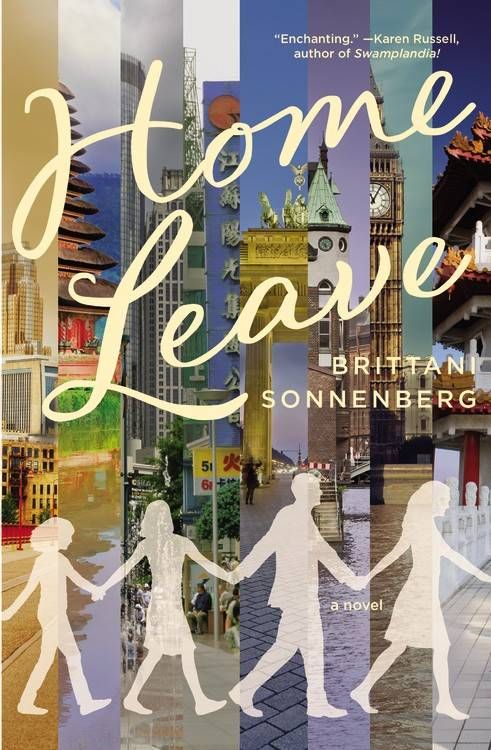 Home Leave by Brittani Sonnenberg (Grand Central)
Chris Kriegstein is a man on the move, with a global career that catapults his family across North America, Europe, and Asia. For his wife, Elise, the hardship of chronic relocation is soothed by the allure of reinvention. Over the years, Elise shape-shifts: once a secretive Southern Baptist, she finds herself becoming a seasoned expat in Shanghai, an unapologetic adulterer in Thailand, and, finally, a renowned interior decorator in Madison.

But it's the Kriegstein daughters, Leah and Sophie, who face the most tumult. Fiercely protective of each other–but also fiercely competitive–the two sisters long for stability in an ever-changing environment. With each new move, the girls find they can count on only one thing: the consoling, confounding presence of each other.

When the family suffers an unimaginable loss, they can't help but wonder: Was it meant to be, or did one decision change their lives forever? And what does it mean when home is everywhere and nowhere at the same time?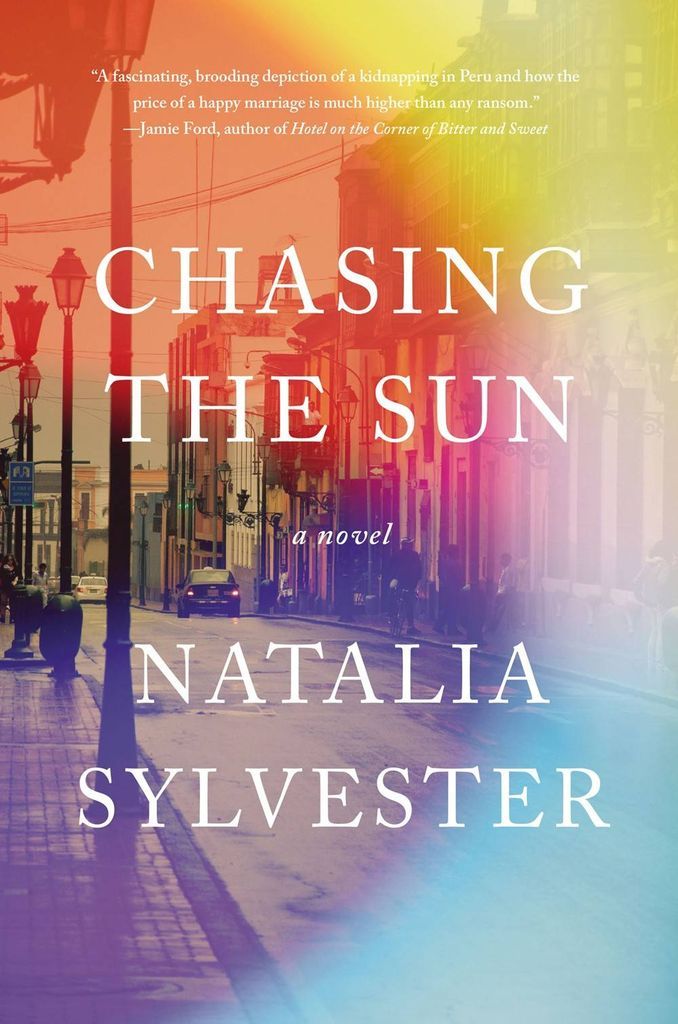 Chasing the Sun by Natalia Sylvester (New Harvest)
Andres suspects his wife has left him-again. Then he learns that the unthinkable has happened: she's been kidnapped. Too much time and too many secrets have come between Andres and Marabela, but now that she's gone, he'll do anything to get her back. Or will he?
As Marabela slips farther away, Andres must decide whether they still have something worth fighting for, and exactly what he'll give up to bring her home. And unfortunately, the decision isn't entirely up to him, or up to the private mediator who moves into the family home to negotiate with the terrorists holding Marabela. Andres struggles to maintain the illusion of control while simultaneously scrambling to collect his wife's ransom, tending to the needs of his two young children, and reconnecting with an old friend who may hold the key to his past and his wife's future.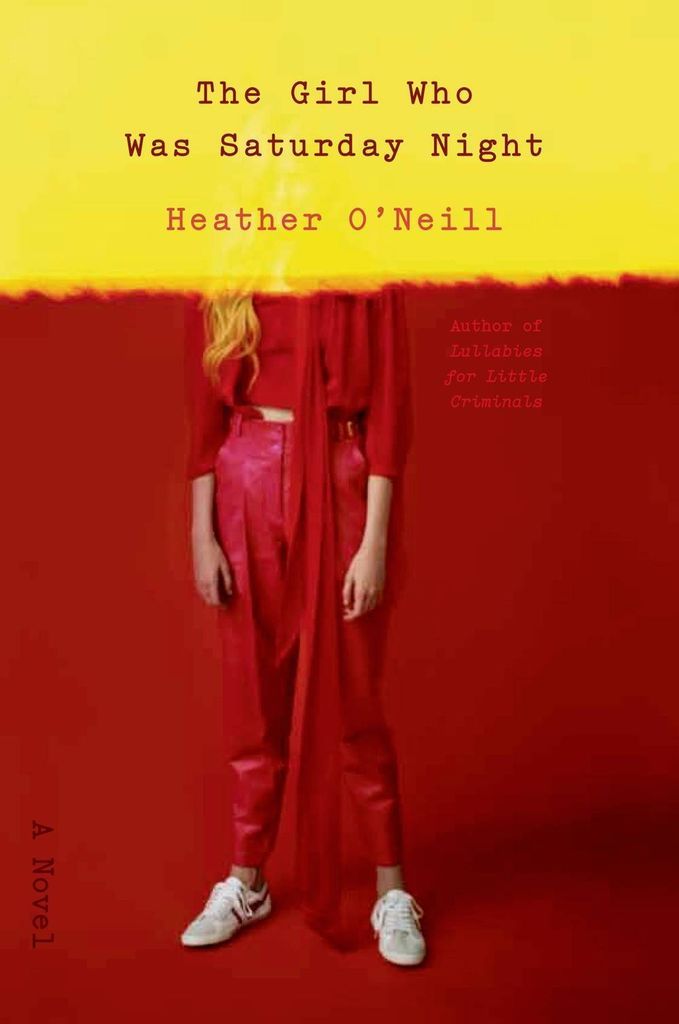 The Girl Who Was Saturday Night by Heather O'Neill (Farrar, Straus and Giroux)
Nineteen years old, free of prospects, and inescapably famous, the twins Nicholas and Nouschka Tremblay are trying to outrun the notoriety of their father, a French-Canadian Serge Gainsbourg with a genius for the absurd and for winding up in prison. "Back in the day, he could come home from a show with a paper bag filled with women's underwear. Outside of Québec nobody had even heard of him, naturally. Québec needed stars badly."
Since the twins were little, Étienne has made them part of his unashamed seduction of the province, parading them on talk shows and then dumping them with their decrepit grandfather while he disappeared into some festive squalor. Now Étienne is washed up and the twins are making their own almost-grown-up messes, with every misstep landing on the front pages of the tabloid Allo Police. Nouschka not only needs to leave her childhood behind; she also has to leave her brother, whose increasingly erratic decisions might take her down with him.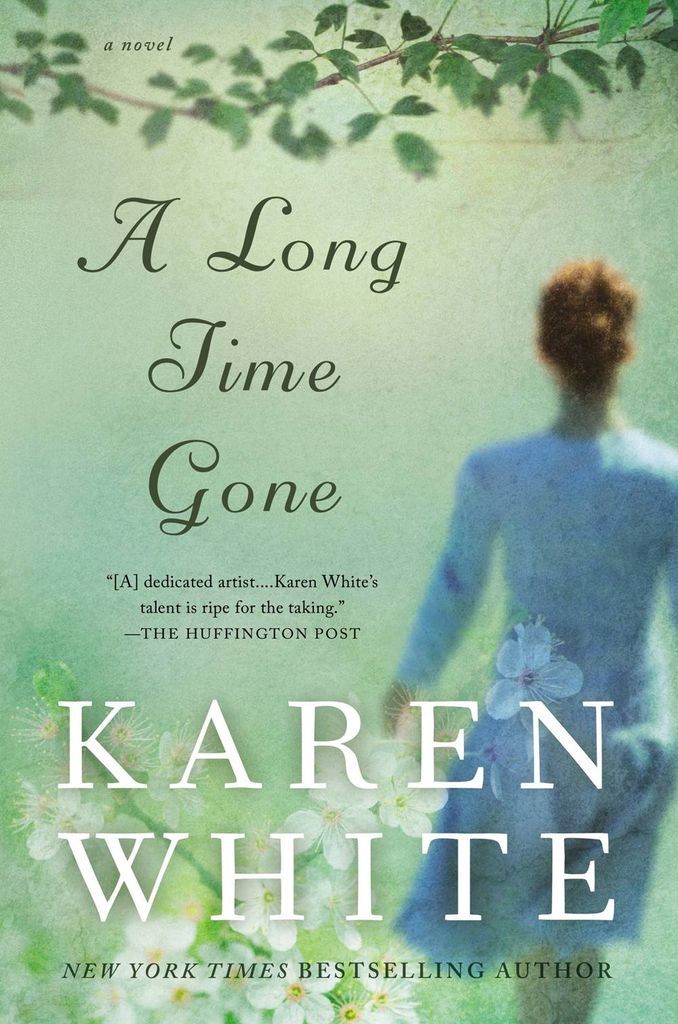 A Long Time Gone by Karen White (NAL Hardcover)
When Vivien Walker left her home in the Mississippi Delta, she swore never to go back, as generations of the women in her family had. But in the spring, nine years to the day since she'd left, that's exactly what happens—Vivien returns, fleeing from a broken marriage and her lost dreams for children.
What she hopes to find is solace with "Bootsie," her dear grandmother who raised her, a Walker woman with a knack for making everything all right. But instead she finds that her grandmother has died and that her estranged mother is drifting further away from her memories. Now Vivien is forced into the unexpected role of caretaker, challenging her personal quest to find the girl she herself once was.
But for Vivien things change in ways she cannot imagine when a violent storm reveals the remains of a long-dead woman buried near the Walker home, not far from the cypress swamp that is soon to give up its ghosts. Vivien knows there is now only one way to rediscover herself—by uncovering the secrets of her family and breaking the cycle of loss that has haunted them for generations.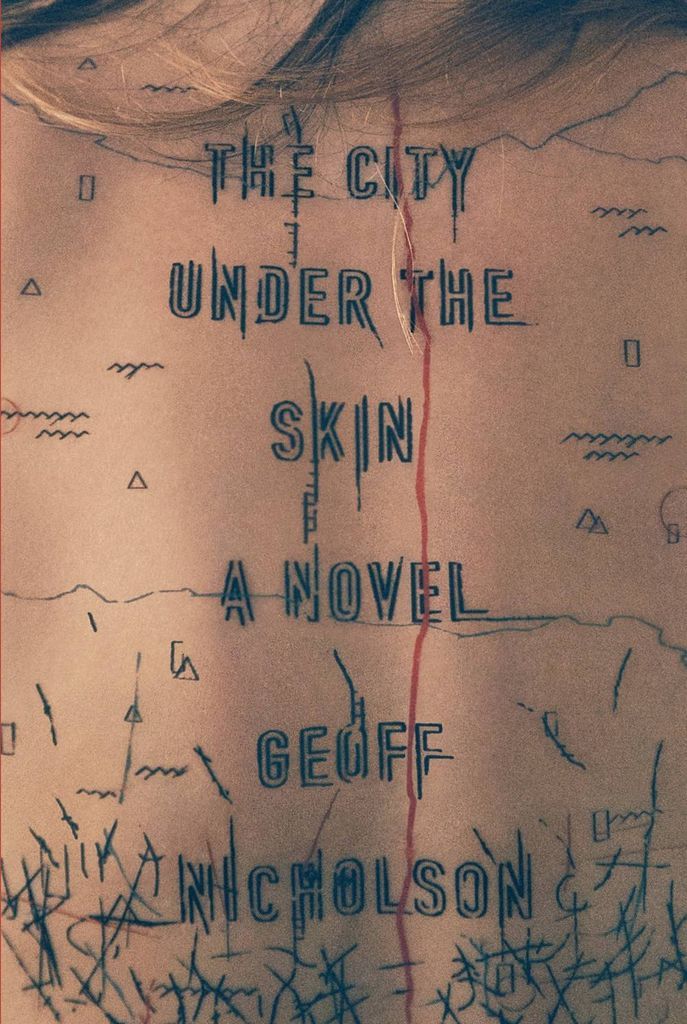 The City Under the Skin by Geoff Nicholson (Farrar, Straus, and Giroux)
A cartography-obsessed misfit clerk from an antique map store in a district that's not quite trendy yet. A bold young woman chasing the answer to a question she can't quite formulate. A petty criminal hoping the parking lot he's just purchased is the ticket to a new life of respectability with his school-age daughter. A ruthless but vulnerable killer and his disgruntled accomplice. In The City Under the Skin, it's not fate that will bind these characters together but something more concrete and sinister: the appearance of a group of mysterious women, their backs crudely and extensively tattooed with maps.
They have been kidnapped, marked, and released, otherwise unharmed. When one turns up on the doorstep of the map shop and abruptly bares her back, only to be hustled away by a man in a beat-up blue Cadillac, it's the misfit clerk Zak, pushed by his curious new friend Marilyn, who finds himself reluctantly entering a criminal underworld whose existence he'd prefer to ignore.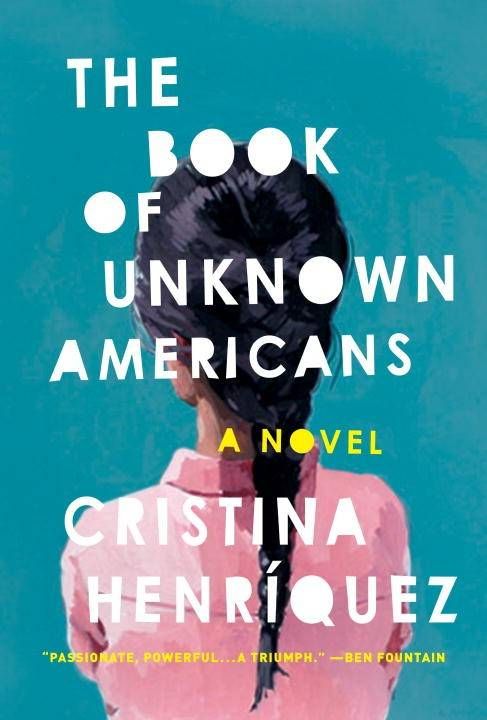 The Book of Unknown Americans by Cristina Henriquez (Knopf)
A boy and a girl who fall in love. Two families whose hopes collide with destiny. An extraordinary novel that offers a resonant new definition of what it means to be American.
Arturo and Alma Rivera have lived their whole lives in Mexico. One day, their beautiful fifteen-year-old daughter, Maribel, sustains a terrible injury, one that casts doubt on whether she'll ever be the same. And so, leaving all they have behind, the Riveras come to America with a single dream: that in this country of great opportunity and resources, Maribel can get better.
When Mayor Toro, whose family is from Panama, sees Maribel in a Dollar Tree store, it is love at first sight. It's also the beginning of a friendship between the Rivera and Toro families, whose web of guilt and love and responsibility is at this novel's core.
Summer House with Swimming Pool by Herman Koch (Hogarth)
When a medical mistake goes horribly wrong and Ralph Meier, a famous actor, winds up dead, Dr. Marc Schlosser is forced to conceal the error from his patients and family. After all, reputation is everything in this business. But the weight of carrying such a secret lies heavily on his mind, and he can't keep hiding from the truth…or the Board of Medical Examiners.
The problem is that the real truth is a bit worse than a simple slipup. Marc played a role in Ralph's death, and he's not exactly upset that the man is gone. Still haunted by his eldest daughter's rape during their stay at Ralph's extravagant Mediterranean summerhouse-one they shared with Ralph and his enticing wife, Judith, film director Stanley Forbes and his far younger girlfriend, Emmanuelle, and Judith's mother-Marc has had it on his mind that the perpetrator of the rape could be either Ralph or Stanley. Stanley's guilt seems obvious, bearing in mind his uncomfortable fixation on the prospect of Marc's daughter's fashion career, but Marc's reasons for wanting Ralph dead become increasingly compelling as events unravel. There is damning evidence against Marc, but he isn't alone in his loathing of the star-studded director.
PAPERBACK RELEASES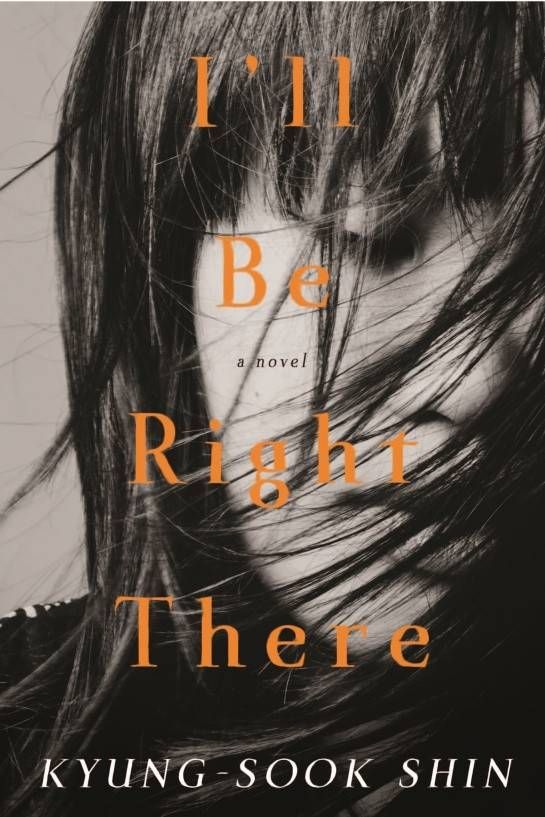 I'll Be Right There by Kyung-Sook Shin (Other Press)
Set in 1980s South Korea amid the tremors of political revolution, I'll Be Right There follows Jung Yoon, a highly literate, twenty-something woman, as she recounts her tragic personal history as well as those of her three intimate college friends. When Yoon receives a distressing phone call from her ex-boyfriend after eight years of separation, memories of a tumultuous youth begin to resurface, forcing her to re-live the most intense period of her life. With profound intellectual and emotional insight, she revisits the death of her beloved mother, the strong bond with her now-dying former college professor, the excitement of her first love, and the friendships forged out of a shared sense of isolation and grief.

Yoon's formative experiences, which highlight both the fragility and force of personal connection in an era of absolute uncertainty, become immediately palpable. Shin makes the foreign and esoteric utterly familiar: her use of European literature as an interpreter of emotion and experience bridges any gaps between East and West. Love, friendship, and solitude are the same everywhere, as this book makes poignantly clear.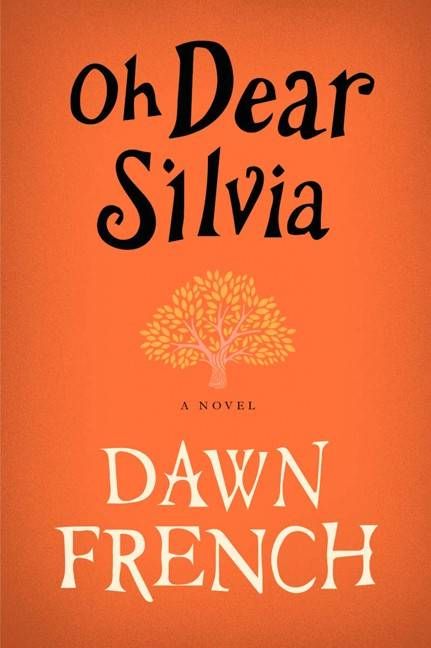 Oh Dear Silvia by Dawn French (Harper Perennial)
Silvia Shute has always done exactly what she wants. But after a fall from a balcony, her life has suddenly, shockingly stopped.

Now she's unconscious in a hospital bed, at the mercy of those who come to visit. Her beleaguered ex-husband, her newly independent daughter, her West Indian nurse, her bohemian sister, her best friend, her enthusiastic housekeeper, and others all share a piece of their collective mind with the complex woman they think they know.

As she lies there, unable to talk back to the beloveds, the babblers, and the stark-raving bonkers who alternate at her bedside, the dark and terrible secret she has been hiding for years begins to emerge.

Like it or not, the truth has come to pay Silvia a visit. Again, and again, and again . . .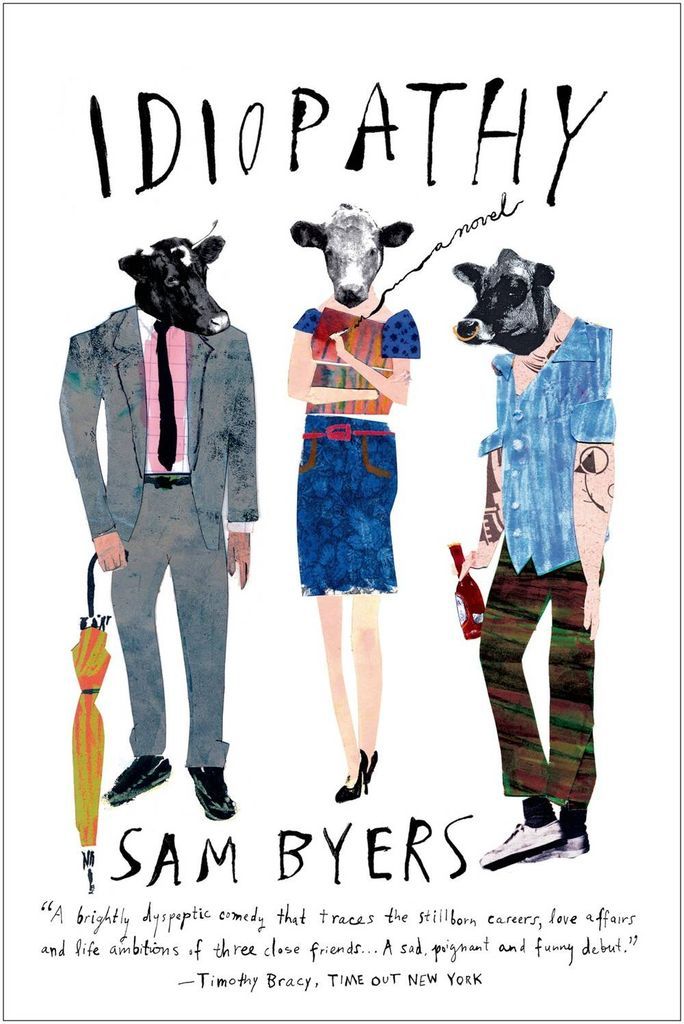 Idiopathy by Sam Byers (Faber & Faber)
Idiopathy (ɪdɪˈɒpəθi): a disease or condition which arises spontaneously or for which the cause is unknown.

Idiopathy is a novel that is as unexpected as its title, in which Katherine, Daniel, and Nathan—three characters you won't forget in a hurry—unsuccessfully try to figure out how they feel about one another and how they might best live their lives in a world gone mad. Featuring a mysterious cattle epidemic, a humiliating stint in rehab, an unwanted pregnancy, a mom–turned–media personality ("Mother Courage"), and a workplace with a bio-dome housing a perfectly engineered cornfield, it is at once a scathing satire and a moving meditation on love and loneliness. With unusual verbal finesse and great humor, Sam Byers neatly skewers the tangled relationships and unhinged narcissism of a self-obsessed generation in a remarkable, uproarious first novel.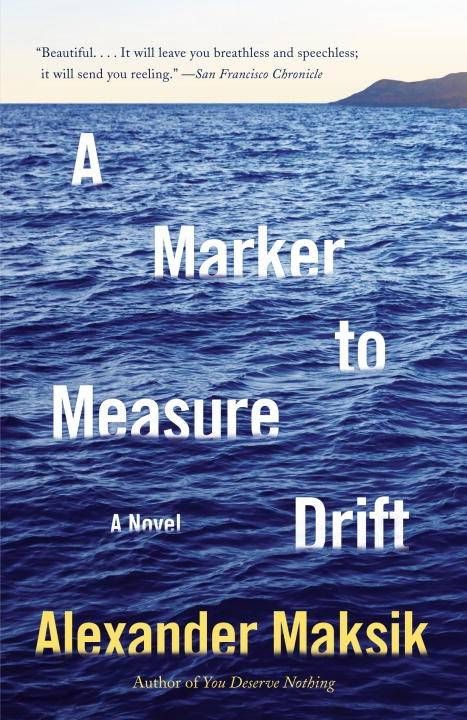 A Marker to Measure Drift by Alexander Maksik (Vintage)
On a remote island in the Aegean, a young Liberian woman named Jacqueline is living alone in a cave accessible only at low tide. With nothing to protect her from the elements, she is assaulted by sensory experiences: the need for shade in the relentless heat of the sun-baked island; hunger, and the occasional bliss of release from it; the exquisite pleasure of diving into the sea. Her pressing physical needs provide a deeper relief, obliterating her memories of unspeakable violence. Slowly, images from a life before this violence begin to resurface: the view across lush gardens to a different sea; a gold Rolex glinting on her father's wrist; a glass of gin in her mother's best crystal; an adoring younger sister; a family, before their fortunes were irrevocably changed. Now Jacqueline must find the strength to contend with what she has survived-or tip forward into full-blown madness. Visceral and gripping, extraordinary in its depiction of physical and spiritual hungers, this is a novel about ruin and faith, barbarism and love, and the devastating memories that hold the power both to destroy and redeem us. A breakthrough work from a prodigiously gifted young writer.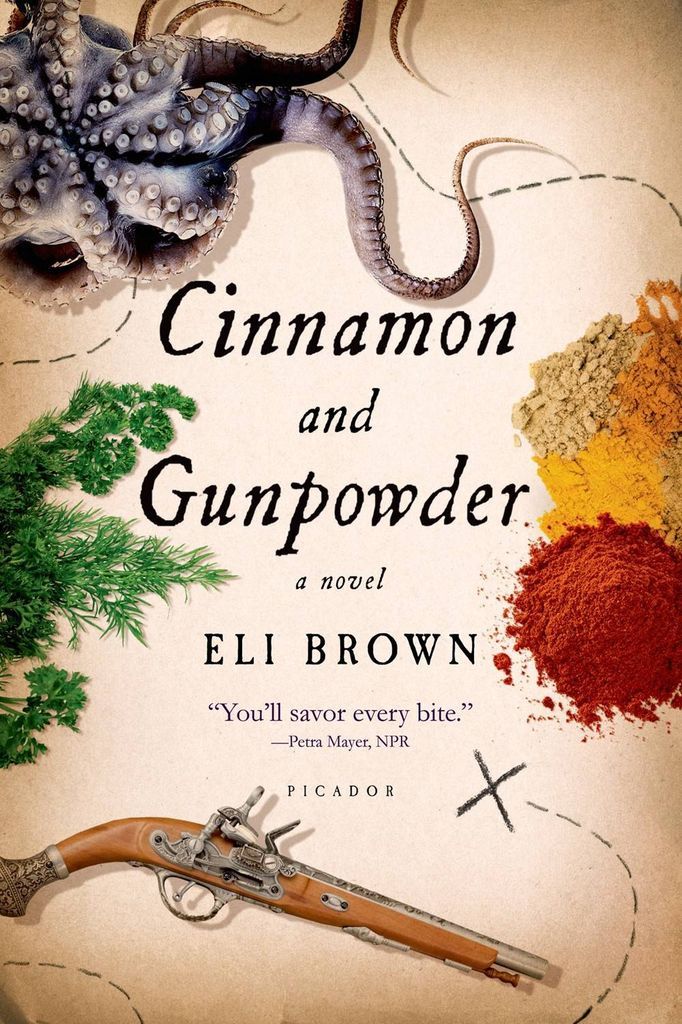 Cinnamon and Gunpowder by Eli Brown (Picador)
The year is 1819, and the renowned chef Owen Wedgwood has been kidnapped by a beautiful yet ruthless pirate. He will be spared, Mad Hannah Mabbot tells him, as long as he can conjure an exquisite meal every Sunday from the ship's meager supplies. While Wedgwood attempts to satisfy his captor with feats such as tea-smoked eel and pineapple-banana cider, he realizes that Mabbot herself is under siege. Hunted by a deadly privateer and plagued by a saboteur, she pushes her crew past exhaustion in her search for the notorious Brass Fox. Yet there is a method to Mabbot's madness, and as the Flying Rose races across the ocean, Wedgwood learns to rely on the bizarre crew members he once feared: a formidable giant who loves to knit; a pair of stoic martial arts masters, sworn to defend their captain; and the ship's deaf cabin boy, who becomes the son he never had.
The Sound of Things Falling by Juan Gabriel
In the city of Bogotá, Antonio Yammara reads an article about a hippo that had escaped from a derelict zoo once owned by legendary Colombian drug kingpin Pablo Escobar. The article transports Antonio back to when the war between Escobar's Medellín cartel and government forces played out violently in Colombia's streets and in the skies above. Back then, Antonio witnessed a friend's murder, an event that haunts him still. As he investigates, he discovers the many ways in which his own life and his friend's family have been shaped by his country's recent violent past. His journey leads him all the way back to the 1960s and a world on the brink of change: a time before narco-trafficking trapped a whole generation in a living nightmare
The Hour of the Rat by Lisa Brackmann (Soho Crime)
Iraq War vet Ellie McEnroe has a pretty good life in Beijing, representing the work of controversial dissident Chinese artist Zhang Jianli. Even though Zhang's mysterious disappearance has attracted the attention of the Chinese authorities. Even though her Born-Again mother has come for a visit and shows no signs of leaving.

But things really get complicated when Ellie's agrees to help out an old Army buddy with his search for his missing brother. Ellie finds herself entangled in a conspiracy that may or may not involve a sinister biotech company, eco-terrorists, an art-obsessed Chinese billionaire, and lots of cats-a conspiracy that will take her on a wild chase through some of China's most beautiful and most surreal places.