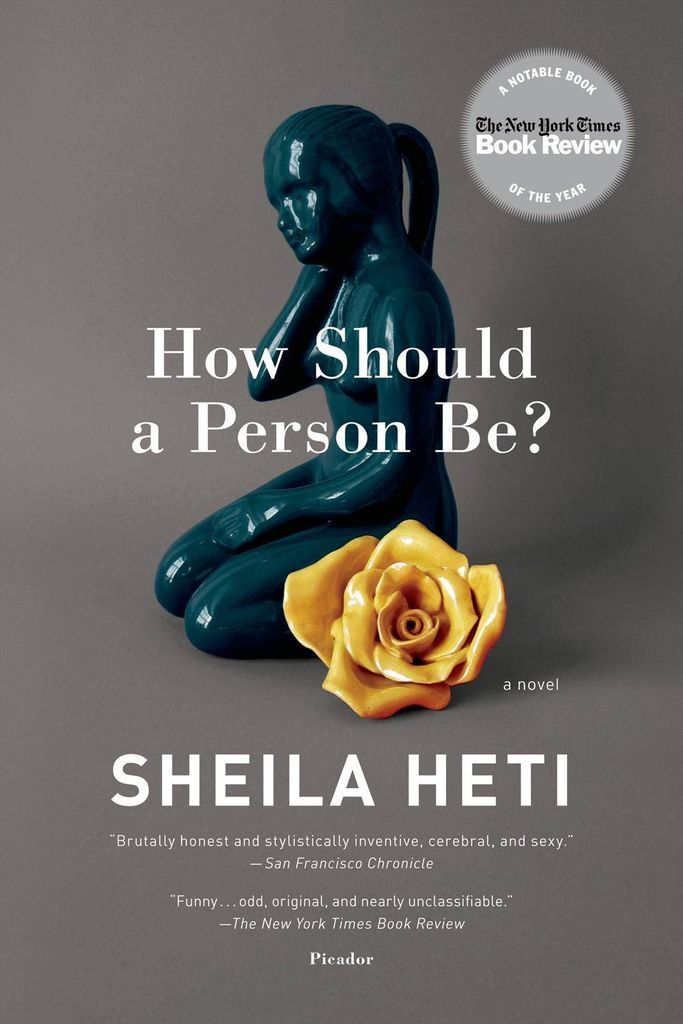 HARDBACK RELEASES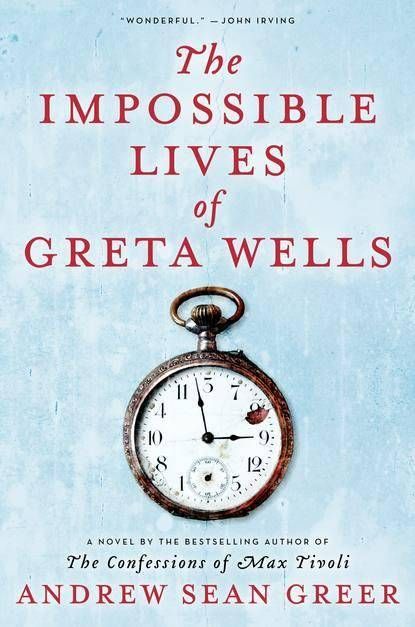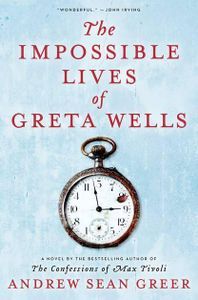 The Impossible Lives of Greta Wells by Andrew Sean Greer (Ecco)
1985. After the death of her beloved twin brother, Felix, and the break up with her long-time lover, Nathan, Greta Wells embarks on a radical psychiatric treatment to alleviate her suffocating depression. But the treatment has unexpected effects, and Greta finds herself transported to the lives she might have had if she'd been born in a different era.
During the course of her treatment, Greta cycles between her own time and her alternate lives in 1918, as a bohemian adulteress, and 1941, as a devoted mother and wife. Separated by time and social mores, Greta's three lives are achingly similar, fraught with familiar tensions and difficult choices. Each reality has its own losses, its own rewards, and each extracts a different price. And the modern Greta learns that her alternate selves are unpredictable, driven by their own desires and needs.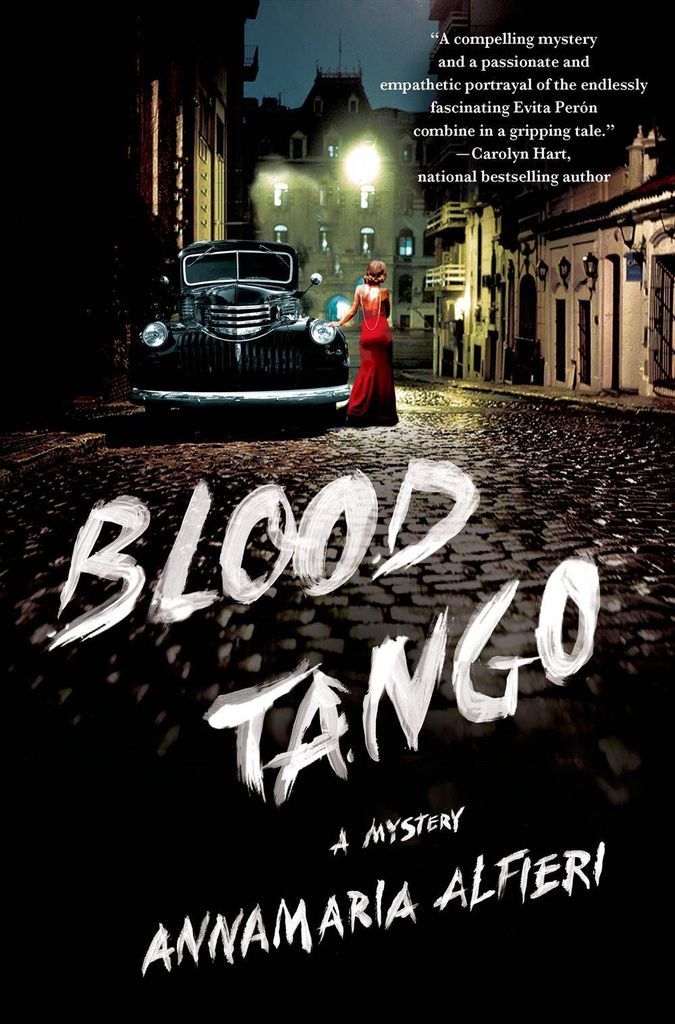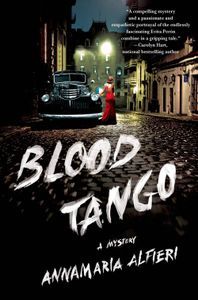 Blood Tango by Annamaria Alfieri (Minotaur Books)
It is the most dramatic and tumultuous period in Argentina's history. Colonel Juan Perón, who had been the most powerful and the most hated man in the country, has been forced out of power. Many people fear that his mistress, radio actress Evita Duarte, will use her skill at swaying the masses to restore him to office. When an obscure young woman is brutally murdered, police detective Roberto Leary concludes that the murderer mistook the girl for Evita, the intended target of someone out to eliminate the popular star from the political scene.
The search for the killer soon involves the murdered girl's employer, who is Evita's dressmaker; her journalist lover; and Pilar, a seamstress in the dress shop and a tango dancer. The suspects include a leftist union leader who considers Juan Perón a fascist and a young lieutenant who feels Perón has dishonored the army. Their stories collide in this thrilling and sensuous historical mystery.
Sisterland by Curtis Sittenfield (Random House)
St. Louis, 2009-Kate and Jeremy are caught unawares after being woken by a series of tremors just hours south of the strongest earthquake in U.S. history. The quake has taken a toll on Kate's nerves, but it's nothing compared with her identical twin sister, Vi-a self-proclaimed psychic medium-having broadcast a prediction that a more powerful earthquake would strike. While her sister's performance is embarrassing to say the least, Kate can't dismiss the hunch as wholly ungrounded, for to do so would be to deny a part of herself that exists no matter how hard she's tried to suppress it. Faced with the question of whether she hopes her sister's prophecy will ring false, though it would put her in the line of public scrutiny, or true, though it could mean widespread destruction and even death, Kate must decide whether or not to hone in on her long-ignored faculties to predict what will happen, and admit to her friends, family and community that she has this unusual ability.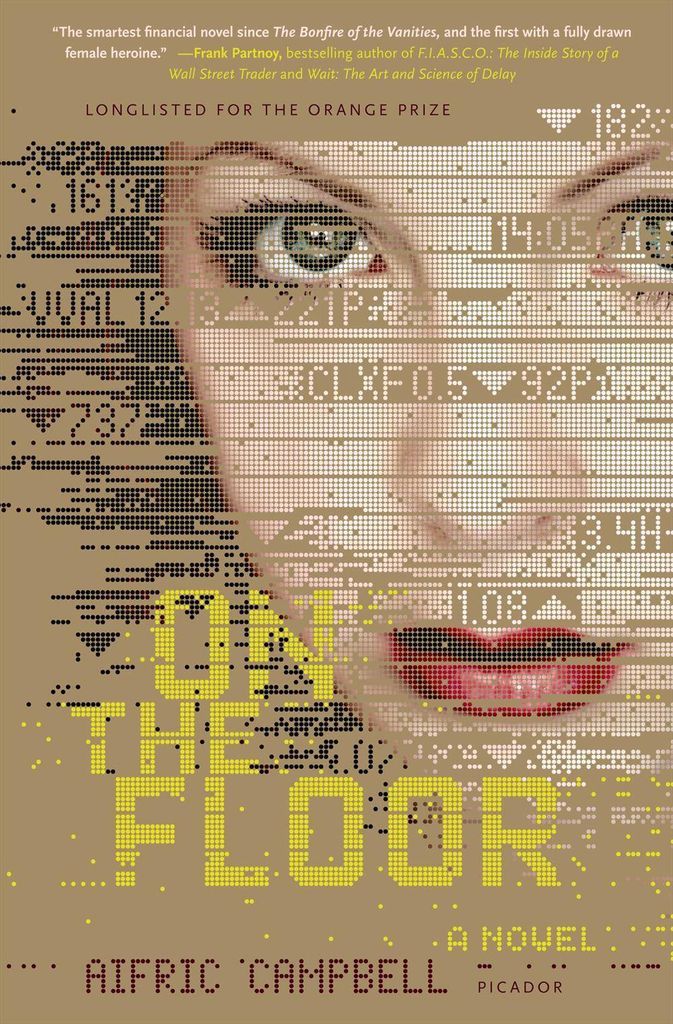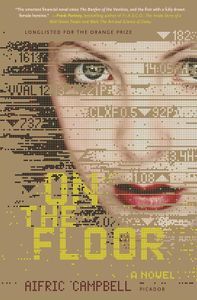 On the Floor by Aifric Campbell (Picador)
It has been 182 days of vodka and insomnia since Geri Molloy got dumped. A twenty-eight-year-old investment banker with a rare knack for numbers, Geri counts the days since her breakup with the same determination that has made her serious capital on her firm's London trading floor. But it is January of 1991, and war in the Middle East is about to shake up the markets-and maybe also change the course of her career.
The firm's biggest client is Felix Mann, a reclusive hedge fund manager in Hong Kong, who will only talk to Geri. But Geri is being pushed to her breaking point, and several rivals are hungry for a seat at the table. When she finds herself caught up in a high-stakes takeover, Felix is game for the power play-but his price tag is Geri's future.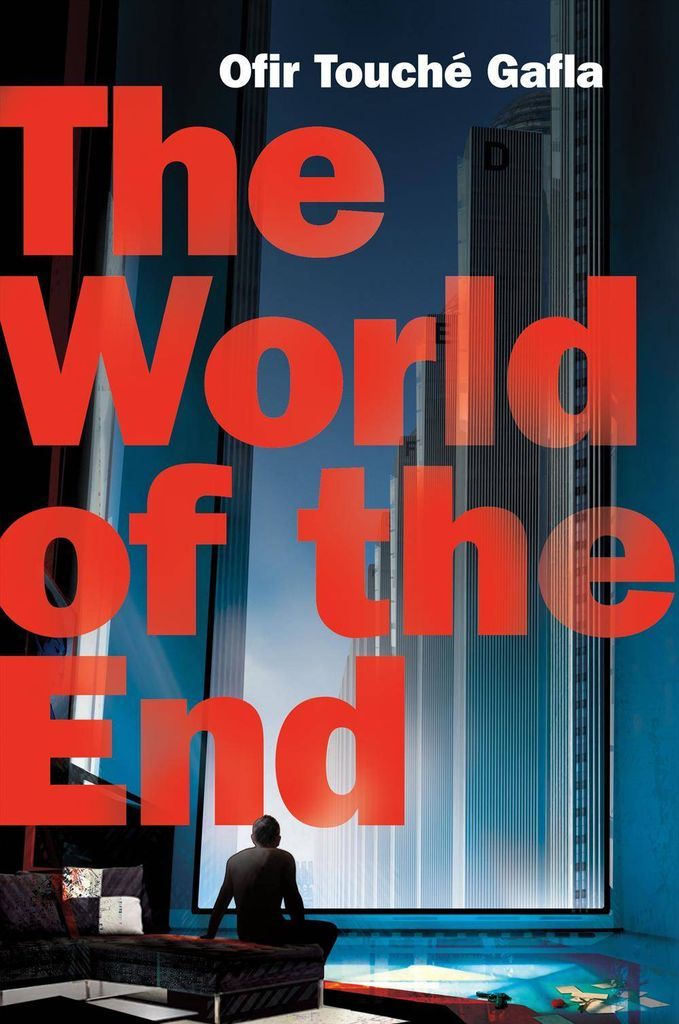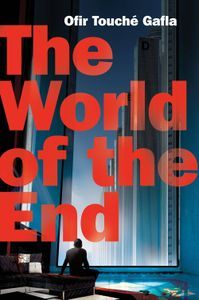 The World of the End by Ofir Touche Gafla (Tor Books)
As an epilogist, Ben Mendelssohn appreciates an unexpected ending. But when that denouement is the untimely demise of his beloved wife, Ben is incapable of coping. Marian was more than his life partner; she was the fiber that held together all that he is. And Ben is willing to do anything, even enter the unknown beyond, if it means a chance to be with her again. One bullet to the brain later, Ben is in the Other World, where he discovers a vast and curiously secular existence utterly unlike anything he could have imagined: a realm of sprawling cities where the deceased of every age live an eternal second life, and where forests of family trees are tended by mysterious humans who never lived in the previous world. But Ben cannot find Marian. Desperate for a reunion, he enlists an unconventional afterlife investigator to track her down, little knowing that his search is entangled in events that continue to unfold in the world of the living.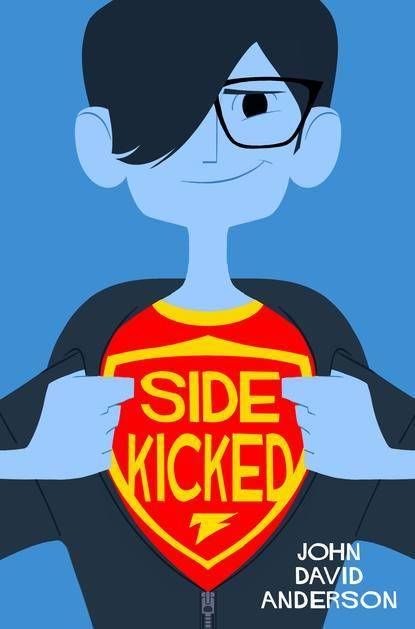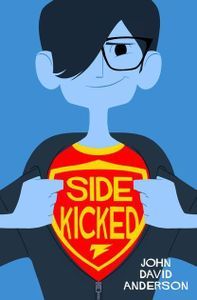 Sidekicked by John David Anderson (Walden Pond Press)
Andrew Bean might be a part of H.E.R.O., a secret organization for the training of superhero sidekicks, but that doesn't mean that life is all leaping tall buildings in single bounds. First, there's Drew's power: possessed of super senses-his hearing, sight, taste, touch, and smell are the most powerful on the planet-he's literally the most sensitive kid in school. There's his superhero mentor, a former legend who now spends more time straddilng barstools than fighting crime. And then there's his best friend, Jenna-their friendship would be complicated enough if she weren't able to throw a Volkswagen the length of a city block. Add in trying to keep his sidekick life a secret from everyone, including his parents, and the truth is clear: middle school is a drag even with superpowers. But this was all before a supervillain long thought dead returned to Justicia, superheroes began disappearing at an alarming rate, and Drew's two identities threatened to crash head-on into each other. Drew has always found it pretty easy to separate right from wrong, good from evil. It's what a superhero does. But what happens when that line starts to break down?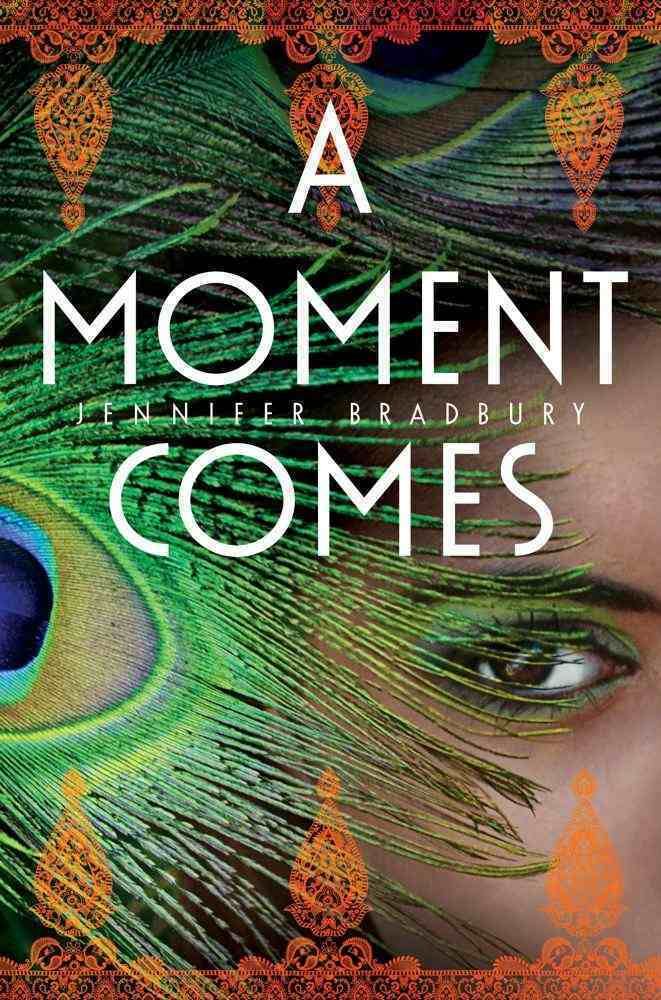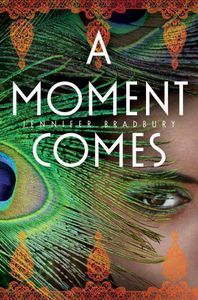 A Moment Comes by Jennifer Bradbury
While the rest of India anxiously awaits the upcoming partition that will divide the country into two separate religious states, eighteen-year-old Tariq focuses on his own goal: to study at Oxford. But for a Muslim born and raised in India, there is no obvious path to England-until Tariq is offered a job translating for one of the British cartographers stationed in India, tasked with establishing the new borders. Margaret, the cartographer's daughter, has only just arrived in India. But already she has discovered it to be hot, loud, and dull. She can't go anywhere alone for fear of the riots and violence. Eager for a distraction, she finds one in Tariq. But it's Anupreet, another member of the staff, who has truly captured Tariq's eye. She's strikingly beautiful-but she's a Sikh, so not someone Tariq should even be caught looking at. And yet he's compelled to…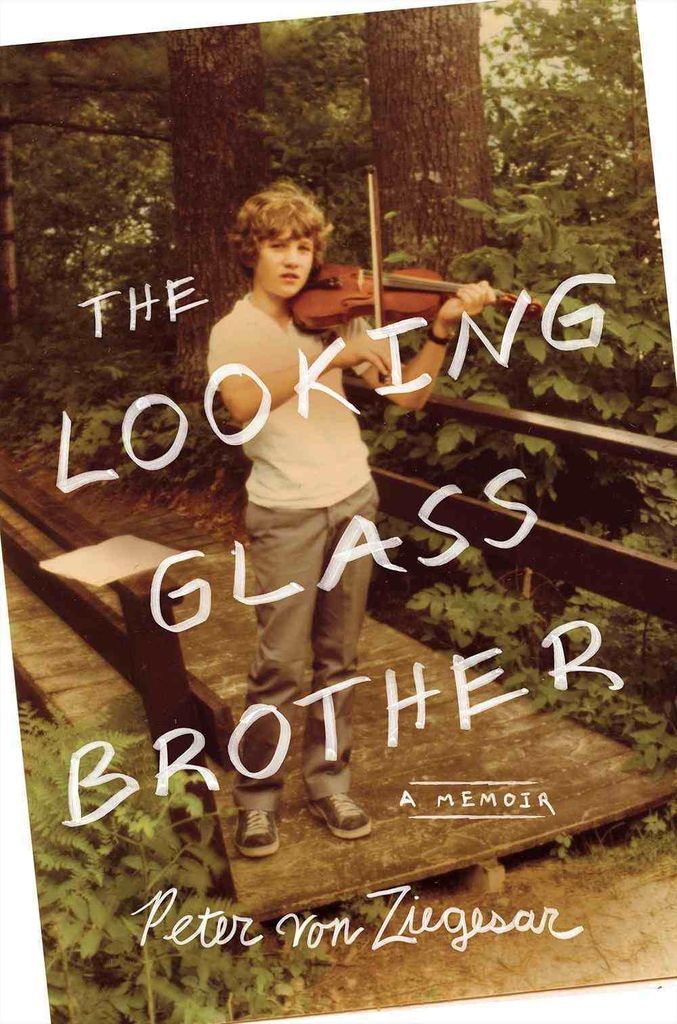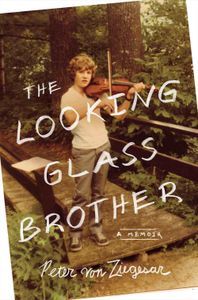 The Looking Glass Brother by Peter von Ziegesar (St. Martin's Press)
Peter von Ziegesar had just moved to New York and was awaiting the birth of his first child when a dark shape stepped from the looking glass of his past on to a Greenwich Village street. The Looking Glass Brotheris Peter von Ziegesar's remarkable memoir of a life that began in the exquisite enclaves of Long Island's gilded age families and is now lived, in part, as the keeper of his homeless and schizophrenic stepbrother, Little Peter. The Looking Glass Brother is a feast of memories from one of the last, great estates on Long Island's Peacock Point. Summers were filled with the glistening water of the Long Island Sound, pristine beaches, croquet games, butlers in formal wear serving dinners and an endless stream of cocktails. When, after a string of affairs Peter's father left his mother and remarried, the idyll was broken and several stepchildren, including Little Peter, entered von Ziegesar's life from the looking glass of his father's new family. Little Peter was an angelic and brilliant young boy who spiraled down during adolescence to become one more homeless man living on the street.
PAPERBACK RELEASES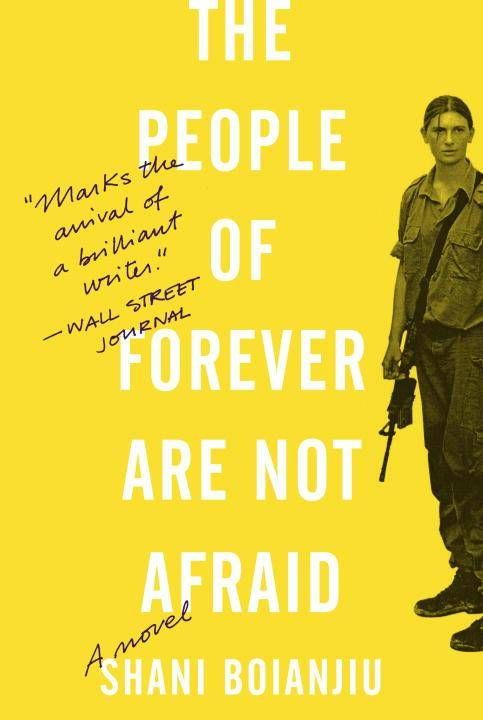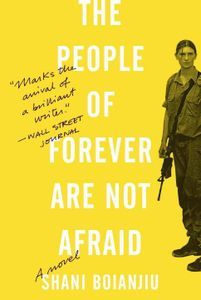 The People of Forever Are Not Afraid by Shani Boianjiu (Hogarth)
Yael, Avishag, and Lea grow up together in a tiny, dusty Israeli village, attending a high school made up of caravan classrooms, passing notes to each other to alleviate the universal boredom of teenage life. When they are conscripted into the army, their lives change in unpredictable ways, influencing the women they become and the friendship that they struggle to sustain. In a relentlessly energetic voice marked by caustic humor and fierce intelligence, Shani Boianjiu creates a heightened reality that recalls our most celebrated chroniclers of war and the military, while capturing that unique time in a young woman's life when a single moment can change everything.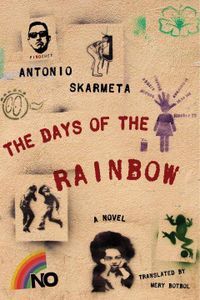 The Days of the Rainbow by Antonio Skarmeta (Other Press)
Nico, the son of a noted Chilean philosophy professor, witnesses his father's arrest while he is teaching a class. Bettini, the father of Nico's best friend, is a leftist advertising executive who has been blacklisted and is out of work after having been imprisoned and tortured by Pinochet's police. This doesn't stop the ministry of the interior from asking Bettini, who is the best in the business, to come up with a plan for the upcoming referendum designed to say "yes" to Pinochet's next term. But just hours after he has been approached by the right, the head of the opposition makes him the exact same offer. What is Bettini going to do? Put his life on the line or sacrifice his political convictions? Finally he goes with the left. The next hurdle is finding a slogan that would be approved by the sixteen factions that comprise the opposition and who never agree on anything. Whiskey after whiskey, an idea finally emerges.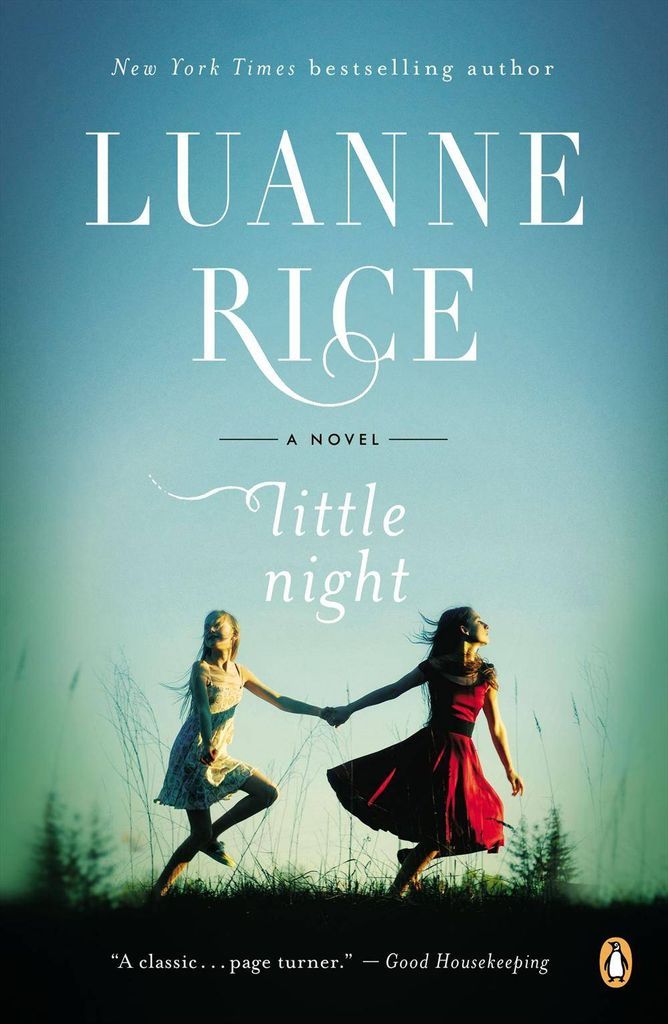 Little Night by Luanne Rice (Penguin Books)
Clare Burke's life took a devastating turn when she defended her sister, Anne, from an abusive husband and ended up serving prison time for assault. Nearly twenty years later—long estranged from her sister—Clare is living a quiet life in Manhattan as an urban birder and nature blogger, when Anne's daughter, Grit, shows up on her doorstep. When it appears that Anne has followed Grit, each woman wonders what their long-awaited reunion will bring. Little Night is a riveting story about women and the primal, tangled family ties that bind them together.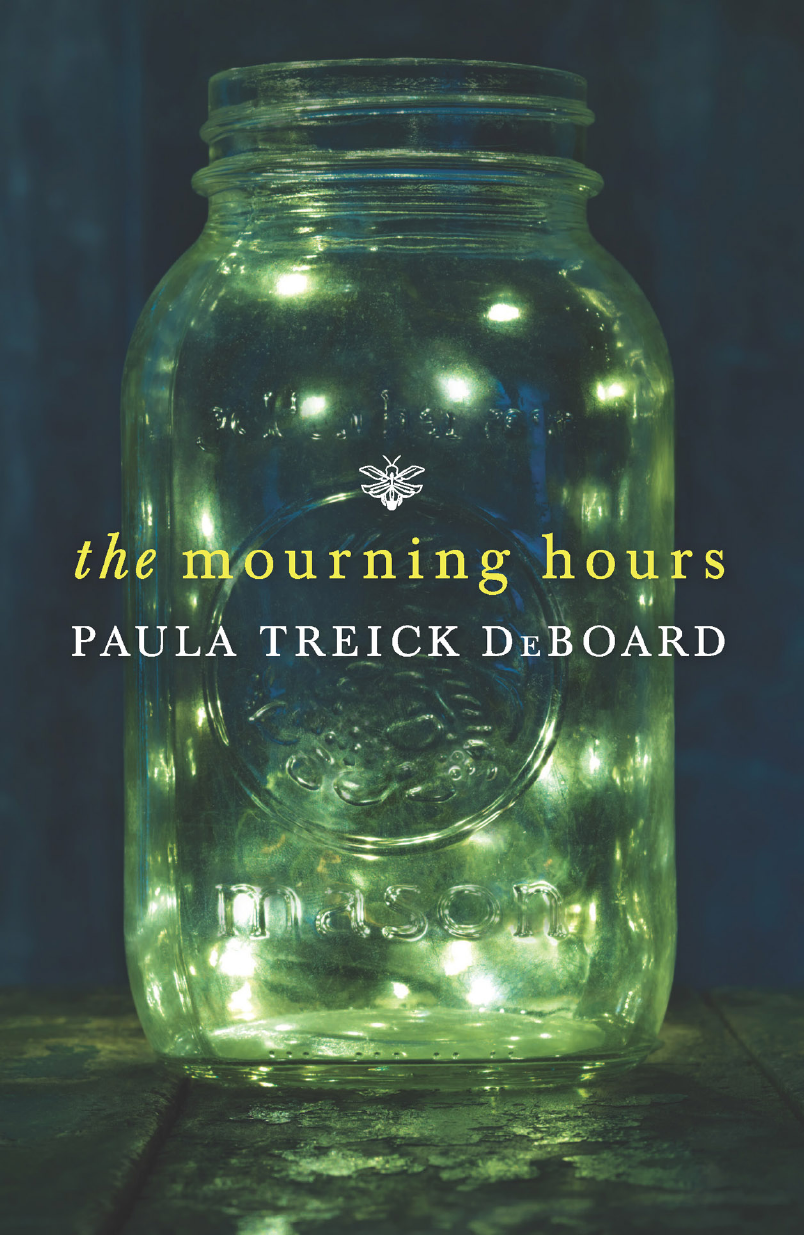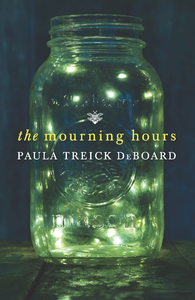 The Mourning Hours by Paula Treick DeBoard (Harlequin MIRA)
Kirsten Hammarstrom hasn't been home to her tiny corner of rural Wisconsin in years-not since the mysterious disappearance of a local teenage girl rocked the town and shattered her family. Kirsten was just nine years old when Stacy Lemke went missing, and the last person to see her alive was her boyfriend, Johnny-the high school wrestling star and Kirsten's older brother. No one knows what to believe-not even those closest to Johnny-but the event unhinges the quiet farming community and pins Kirsten's family beneath the crushing weight of suspicion.
Now, years later, a new tragedy forces Kirsten and her siblings to return home, where they must confront the devastating event that shifted the trajectory of their lives. Tautly written and beautifully evocative, The Mourning Hours is a gripping portrayal of a family straining against extraordinary pressure, and a powerful tale of loyalty, betrayal and forgiveness.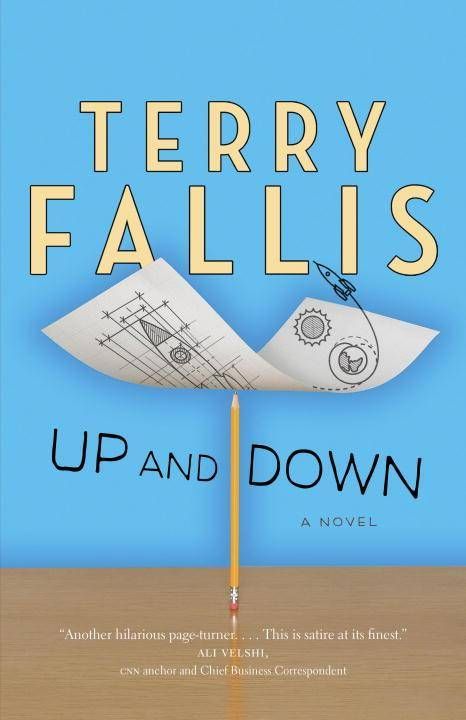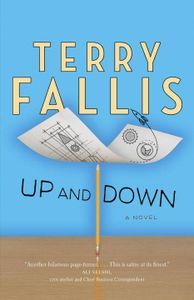 Up and Down by Terry Fallis (Emblem Editions)
On his first day at Turner King, David Stewart quickly realizes that the world of international PR (affectionately, known as "the dark side") is a far cry from his previous job with the Canadian government. For one, he missed the office memo on the all-black dress code; for another, there are enough acronyms and jargon to make his head spin. Before he even has time to find the washroom, David is assigned a major project: devise a campaign to revitalize North America's interest in the space program-maybe even show NASA's pollsters that watching a shuttle launch is more appealing than going out for lunch with friends. The pressure is on, and before long, David finds himself suggesting the most out-of-this-world idea imaginable: a Citizen Astronaut lottery that would send one American and one Canadian to the International Space Station. Suddenly, David's vaulted into an odyssey of his own, navigating the corporate politics of a big PR agency; wading through the murky waters of U.S.-Canada relations; and trying to hold on to his new job while still doing the right thing.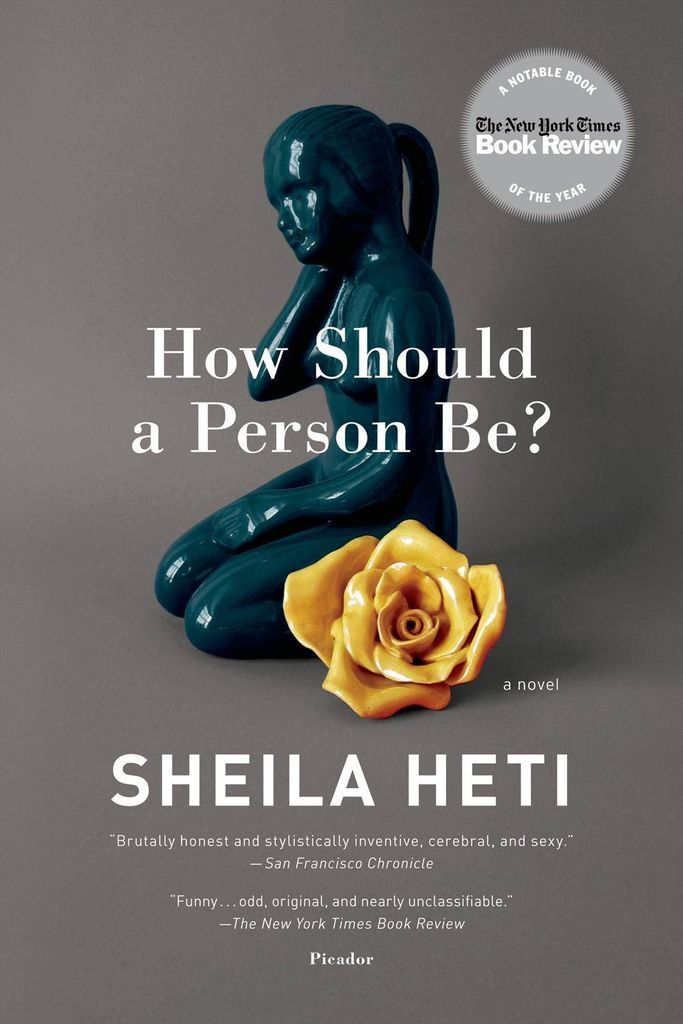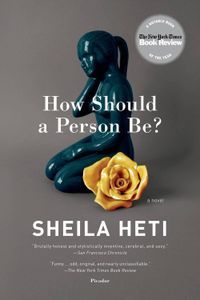 How Should a Person Be? by Sheila Heti (Harper Perennial)
Hailed as "a breakthrough" (Chris Kraus, Los Angeles Review of Books) for the critically acclaimed Sheila Heti, How Should a Person Be? is an unabashedly honest and hilarious tour through the unknowable pieces of one woman's heart and mind. It has ignited conversation and earned Heti comparisons to Joan Didion, Henry Miller, Kathy Acker, and Gustave Flaubert. Part literary novel, part self-help manual, and part bawdy exploration of the artistic impulse, it shocked and excited critics and readers with its raw, urgent depiction of female friendships and of the shape of our lives right now. In a novel "unlike any other," Heti breathes new life into the essential questions: What is the most noble way to love? What kind of person should you be?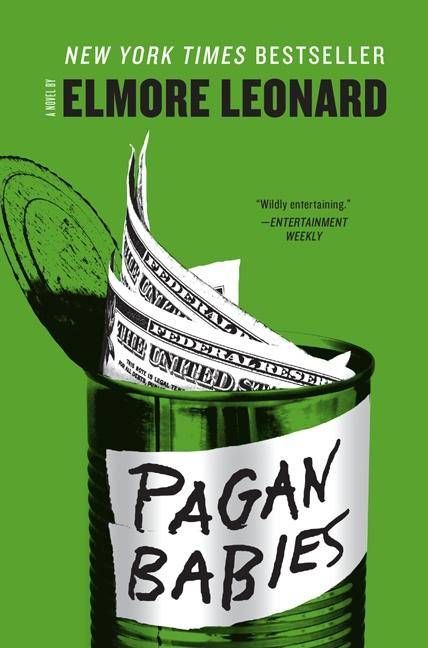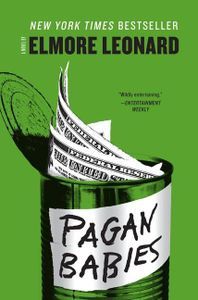 Pagan Babies by Elmore Leonard (William Morrow)
In Rwanda during the genocide, Hutu thugs storm into a church and kill everyone except Father Terry Dunn, who's at the alter saying his first mass. He's powerless to do anything about it-until one day he faces several of the killers and exacts a chilling penance. Back home in Detroit he runs into Debbie Dewey, who's doing standup at a comedy club. Terry and Debbie hit it off; they have the same sense of humor and similar goals. But is Terry Dunn really a priest? He doesn't always act like one. Both he and Debbie are out to raise some money-Terry says for the Little Orphans of Rwanda; Debbie to get even with a guy who conned her our of $67,000. What they don't know is that the con man is connected to the Detroit Mafia. It's Debbie who keeps prying until she learns the bizarre truth about Terry and talks him into going in together for a much bigger payoff than either could manage alone. What happened in Rwanda remains alive through the unexpected twists and turns of the plot. But even with this tragic background, Pagan Babies comes off as Leonard's funniest straight-faced novel to date.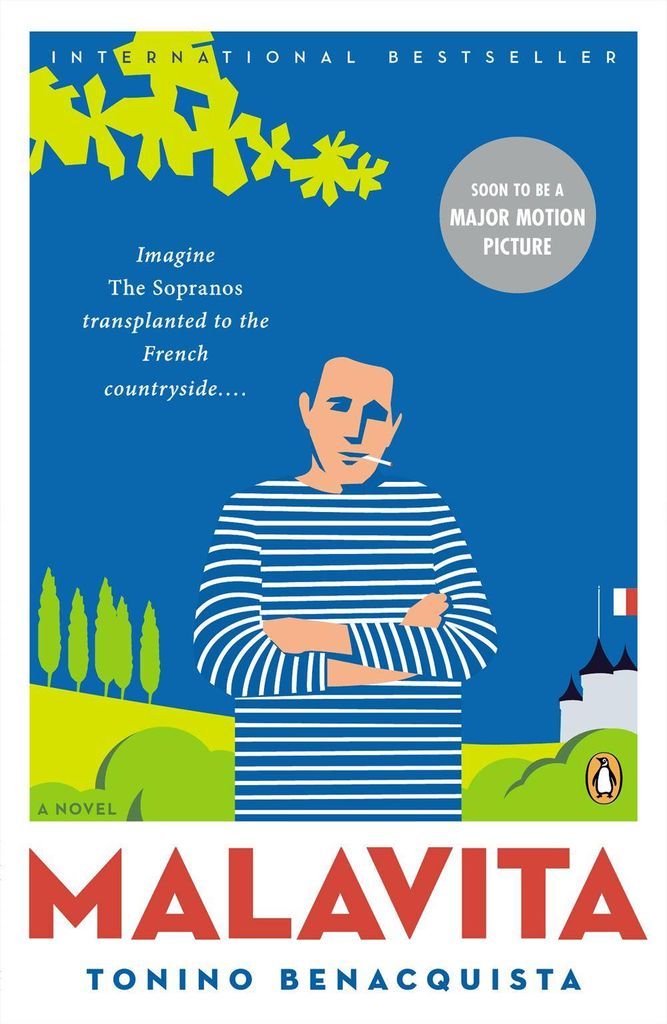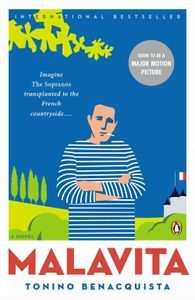 Malavita by Tonion Benacquista (Penguin Books)
The Blakes are newcomers to a small town in Normandy. Fred is a historian researching the Allied landings, Maggie enjoys charity work, and their kids are looking forward to meeting other teenagers at the local lycée. Or so it seems.
In fact, Fred is really Giovanni Manzoni, an ex-goodfella turned stool pigeon who's been relocated from New Jersey to France by the FBI's witness protection program. He's got a two-million-dollar bounty on his head, but he and his family can't help attracting attention (imagine the Sopranos in Normandy). And when imprisoned mobster Don Mimino gets wind of their location, it's Mafia mayhem à la Josh Bazell's Beat the Reaper, or like The Godfather as if written by Carl Hiaasen. Because while you can take the man out of the Mafia, you can't take the Mafia out of the man.
_____________________________
Sign up for our newsletter to have the best of Book Riot delivered straight to your inbox every two weeks. No spam. We promise.
To keep up with Book Riot on a daily basis, follow us on Twitter, like us on Facebook, and subscribe to the Book Riot podcast in iTunes or via RSS. So much bookish goodness–all day, every day.