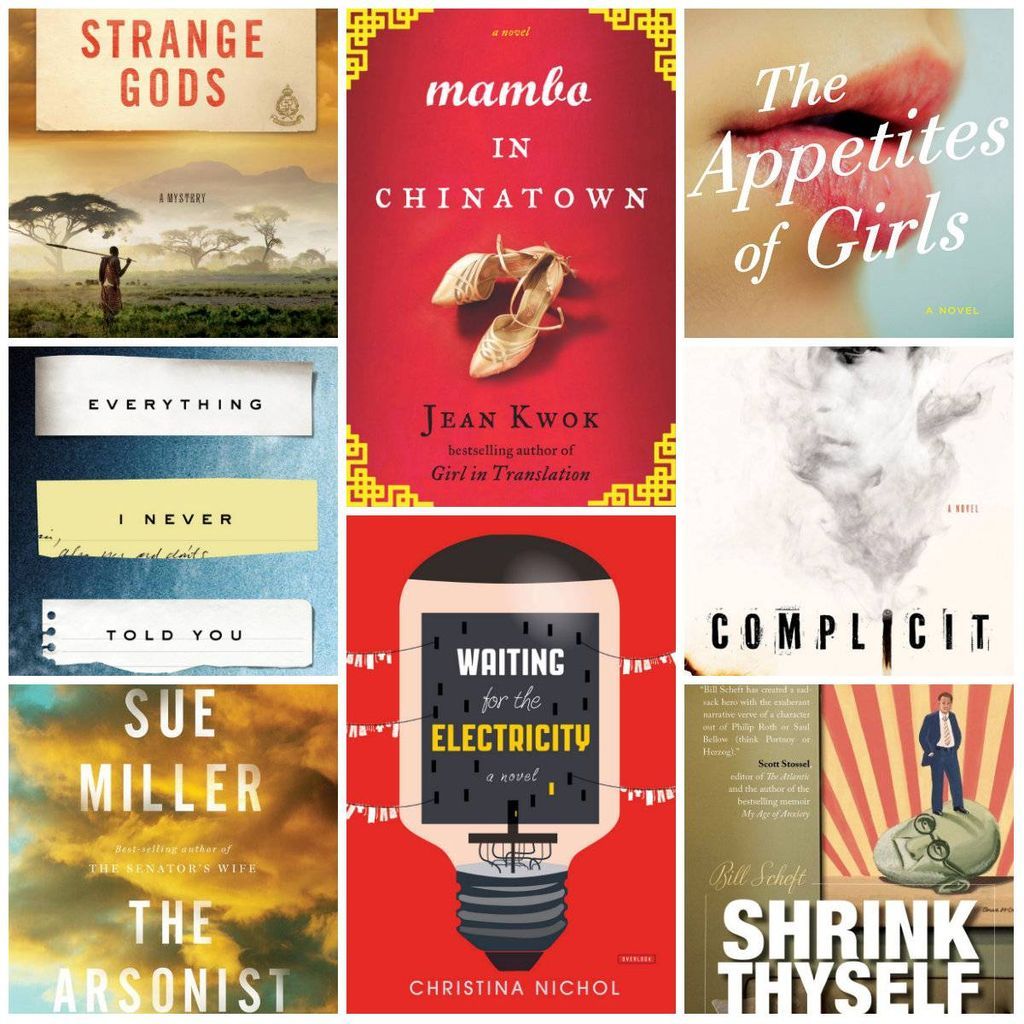 This content contains affiliate links. When you buy through these links, we may earn an affiliate commission.
HARDCOVER RELEASES
Mambo in Chinatown by Jean Kwok (Riverhead)
Twenty-two-year-old Charlie Wong grew up in New York's Chinatown, the older daughter of a Beijing ballerina and a noodle maker. Though an ABC (America-born Chinese), Charlie's entire world has been limited to this small area. Now grown, she lives in the same, tiny apartment with her widower father and her eleven-year-old sister, and works—miserably—as a dishwasher.

But when she lands a job as a receptionist at a ballroom dance studio, Charlie gains access to a world she hardly knew existed, and everything she once took to be certain turns upside down. Slowly, within this new arenashy, clumsy, unfashionable Charlie's own natural talents begin to emerge, and gradually her perspective, her expectations, and her sense of self all are transformed—something she must hide, at great pains, from her father and his suspicion of all things Western. As Charlie blossoms, though, her sister becomes chronically ill. As Pa insists on treating his ailing child exclusively with Eastern practices to no avail, Charlie is forced to find a way to reconcile her two selves and her two worlds—Eastern and Western, old world and new—to rescue her sister while also keeping her newfound confidence and identity.
The Arsonist by Sue Miller (Knopf)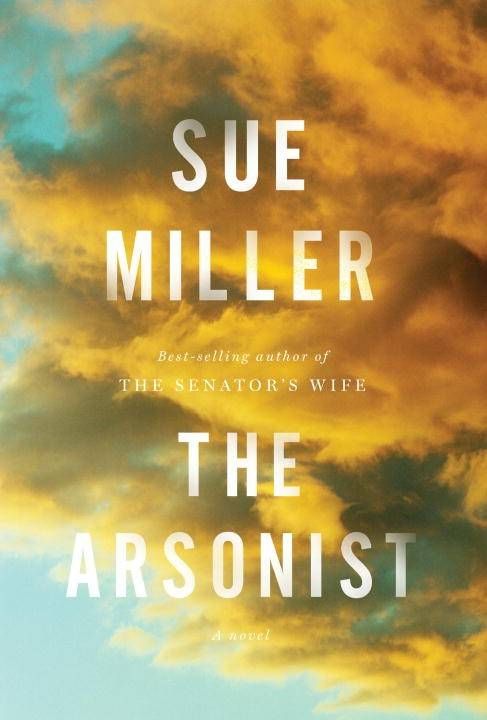 Troubled by the feeling that she belongs nowhere after working in East Africa for fifteen years, Frankie Rowley has come home-home to the small New Hampshire village of Pomeroy and the farmhouse where her family has always summered. On her first night back, a house up the road burns to the ground. Then another house burns, and another, always the houses of the summer people. In a town where people have never bothered to lock their doors, social fault lines are opened, and neighbors begin to regard one another with suspicion. Against this backdrop of menace and fear, Frankie begins a passionate, unexpected affair with the editor of the local paper, a romance that progresses with exquisite tenderness and heat toward its own remarkable risks and revelations.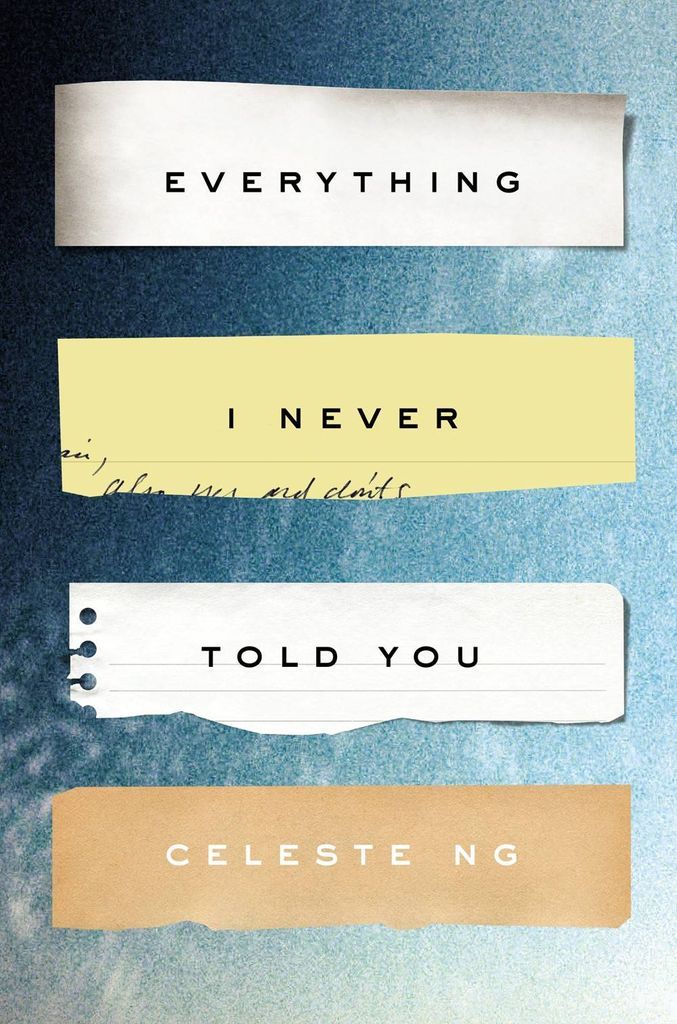 Everything I Never Told You by Celeste Ng (The Penguin Press)
Lydia is dead. But they don't know this yet . . . So begins the story of this exquisite debut novel, about a Chinese American family living in 1970s small-town Ohio. Lydia is the favorite child of Marilyn and James Lee; their middle daughter, a girl who inherited her mother's bright blue eyes and her father's jet-black hair. Her parents are determined that Lydia will fulfill the dreams they were unable to pursue—in Marilyn's case that her daughter become a doctor rather than a homemaker, in James's case that Lydia be popular at school, a girl with a busy social life and the center of every party.

When Lydia's body is found in the local lake, the delicate balancing act that has been keeping the Lee family together tumbles into chaos, forcing them to confront the long-kept secrets that have been slowly pulling them apart. James, consumed by guilt, sets out on a reckless path that may destroy his marriage. Marilyn, devastated and vengeful, is determined to find a responsible party, no matter what the cost. Lydia's older brother, Nathan, is certain that the neighborhood bad boy Jack is somehow involved. But it's the youngest of the family—Hannah—who observes far more than anyone realizes and who may be the only one who knows the truth about what happened.
Waiting for Electricity by Christina Nichol (Overlook TP)
In the republic of Georgia, the Communists are long gone, replaced by . . . well, by what? Something much more confusing. There are no jobs in the cities. And when there are jobs, employees aren't compensated. And when they are compensated, it's because the jobs are . . . not strictly scrupulous. In the village, life goes on much as it always did, but these days, the homemade farmers cheese is giving way to the oil pipeline. And as for romance in this strange, confounding modern age . . . the less said, the better.

But there's one man in Georgia who remains unseduced by corruption, unfazed by nostalgia, and unable to abandon chivalry, no matter how antiquated a notion it may be. This man is Slims Achmed Makashvili, a humble maritime lawyer and the hero of this brilliant novel.

When Slims discovers an application for an American small business internship program sponsored by Hillary Clinton, he knows that he has found his calling. In his letters to Senator Clinton, Slims dreams of bringing efficiency, opportunity, and the American dream to his homeland, even as his friends and relatives embrace decadence, lethargy, and a staggering array of unsavory business practices. But when he finally gets to America—specifically to utopian San Francisco, where the streets are paved with quinoa—Slims sees what reform and progress look like up close. And suddenly, his loud, bickering family and his anguished, joyful country no longer seem so grim.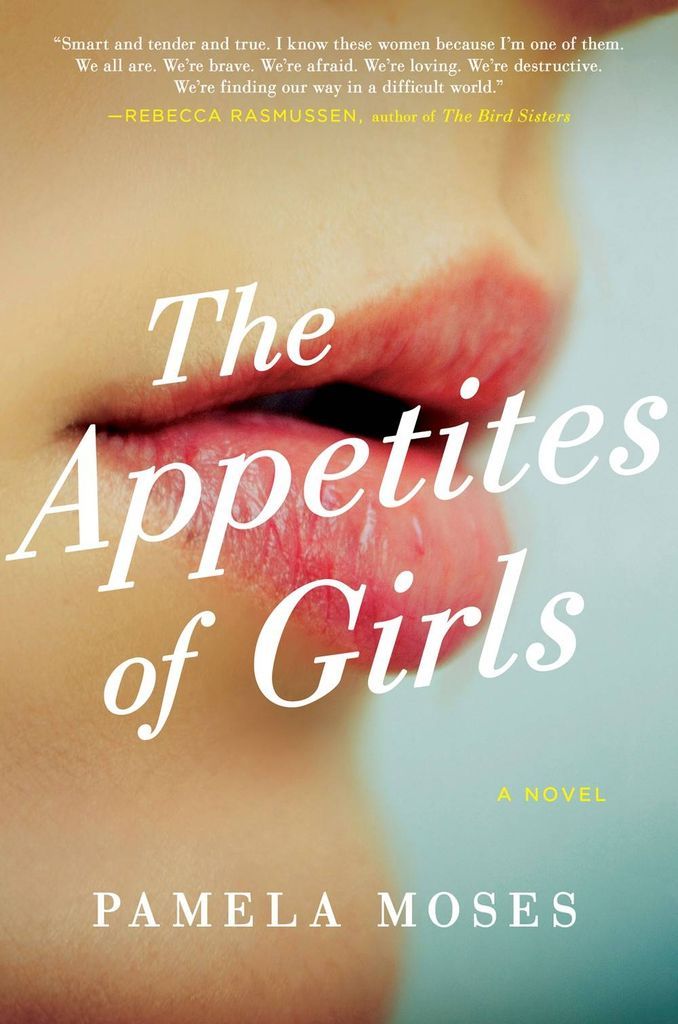 The Appetites of Girls by Pamela Moses (Amy Einhorn Books/Putnam)
Self-doubting Ruth is coddled by her immigrant mother, who uses food to soothe and control. Defiant Francesca believes her heavy frame shames her Park Avenue society mother and, to provoke her, consumes everything in sight. Lonely Opal longs to be included in her glamorous mother's dinner dates—until a disturbing encounter forever changes her desires. Finally, Setsu, a promising violinist, staves off conflict with her jealous brother by allowing him to take the choicest morsels from her plate—and from her future. College brings the four young women together as suitemates, where their stories and appetites collide. Here they make a pact to maintain their friendships into adulthood, but each must first find strength and her own way in the world.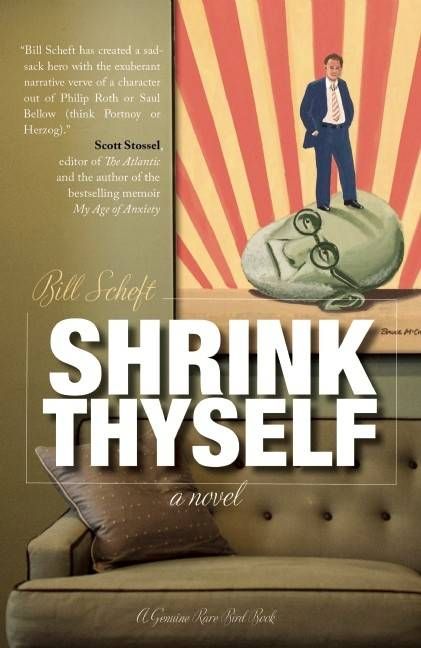 Shrink Thyself by Bill Scheft (Rare Bird Books)
In Shrink Thyself, Charlie Traub decides to leave psychotherapy and live the unexamined life. A noble goal, which would be even more noble if his former therapist (now his friend) didn't turn out to be beyond inappropriate and his mother didn't die in a way that would have made Freud transfer to dental school. Despite all unexamined evidence to the contrary, Charlie just might be unable to accept that wherever he goes, there he is.
Strange Gods by Annamaria Alfieri (Minotaur Books)
In early 20th century British East Africa, there are rules for the British and rules for the Africans. Vera McIntosh, the daughter of Scottish missionaries, doesn't feel she belongs to either group; having grown up in Africa, she is not interested in being the well-bred Scottish woman her mother would like her to be. More than anything she dreams of seeing again the handsome police officer she's danced with. But more grisly circumstances bring Justin Tolliver to her family's home.
The body of Vera's uncle, Dr. Josiah Pennyman, is found with a tribesman's spear in his back. Tolliver, an idealistic Assistant District Superintendent of Police, is assigned to the case. He first focuses on Gichinga Mbura, a Kikuyu medicine man who has been known to hatefully condemn Pennyman because Pennyman's cures are increasingly preferred over his. But the spear belonged to the Maasai tribe, not Kikuyu, and it's doubtful Mbura would have used it to kill his enemy. Tolliver's superior wants him to arrest the medicine man and be done with it, but Tolliver pleads that he have the chance to prove the man's guilt. With the help of Kwai Libazo, a tribal lieutenant, Tolliver discovers that others had reasons to hate Pennyman as well, and the list of suspects grows.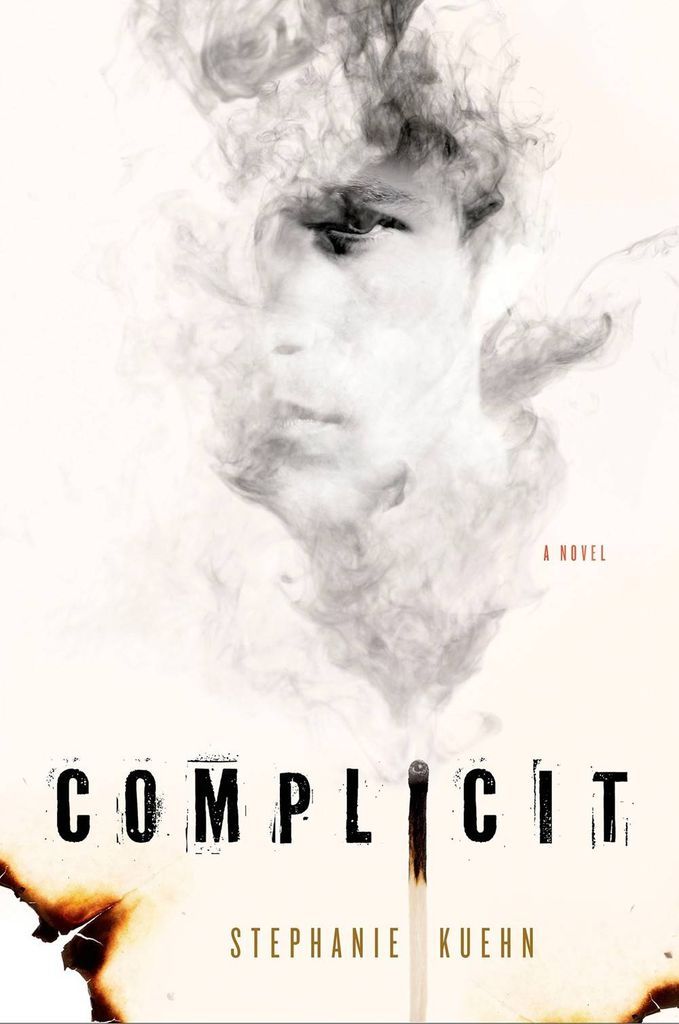 Complicity by Stephanie Kuehn (St. Martin's Griffin)
Two years ago, fifteen-year-old Jamie Henry breathed a sigh of relief when a judge sentenced his older sister to juvenile detention for burning down their neighbor's fancy horse barn. The whole town did. Because Crazy Cate Henry used to be a nice girl. Until she did a lot of bad things. Like drinking. And stealing. And lying. Like playing weird mind games in the woods with other children. Like making sure she always got her way. Or else.
But today Cate got out. And now she's coming back for Jamie.
Because more than anything, Cate Henry needs her little brother to know the truth about their past. A truth she's kept hidden for years. A truth she's not supposed to tell.
PAPERBACK RELEASES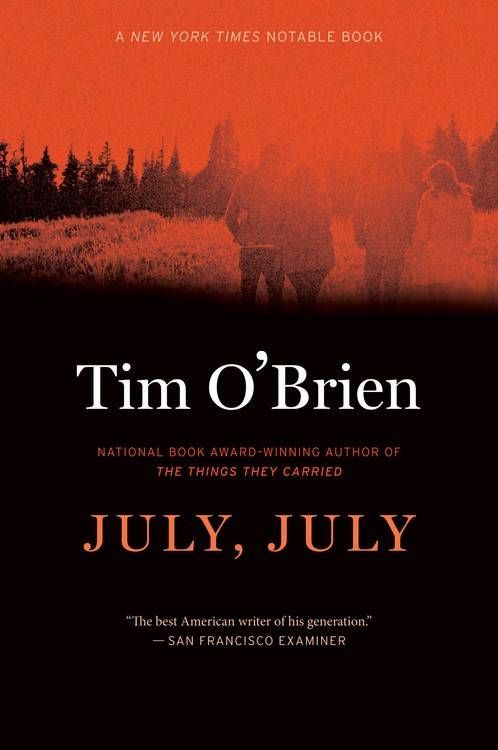 July, July by Tim O'Brien (Mariner Books)
At the thirtieth reunion of the Darton Hall College class of 1969, ten old friends join their classmates for a summer weekend of dancing, drinking, flirting, reminiscing, and regret. The three decades since graduation have brought marriage and divorce, children and careers, hopes deferred and replaced. July, July tells the heart-rending and often hilarious story of men and women who came into adulthood at a moment when American ideals and innocence began to fade. These lives will ring familiar to anyone who has dreamed, worked, and struggled to keep course toward a happy ending.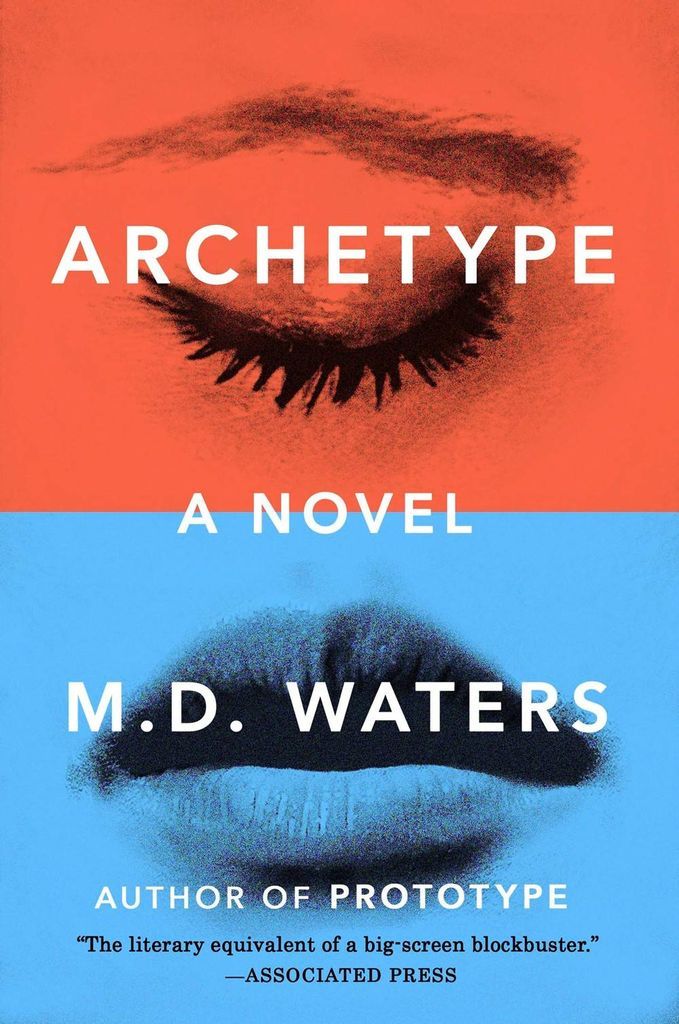 Archetype by M.D. Waters (Plume)
In the stunning first volume of a two-book series, Emma wakes with her memory wiped clean. Her husband, Declan—a powerful and seductive man—narrates the story of her past, but Emma's dreams contradict him. They show her war, a camp where girls are trained to be wives, and love for another man. Something inside warns her not to speak of these things to Declan, but the line between her dreams and reality is about to shatter forever.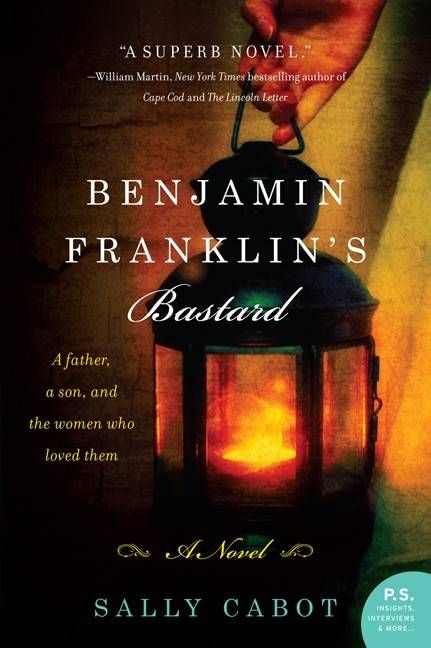 Benjamin Franklin's Bastard by Sally Cabot (William Morrow)
Sixteen-year-old Anne is a clever but uneducated serving girl at the Penny Pot tavern when she first falls under the spell of the commanding Benjamin Franklin, and soon bears him a son she names William. But the ambitious Franklin is committed to a proper but infatuated woman named Deborah Read. Acutely aware of the challenges facing her and her bastard son, Anne makes a heartbreaking sacrifice. She will give up William forever, allowing Benjamin and Deborah to raise him as their own.
As Deborah struggles to accept her husband's bastard as her own, Anne secretly watches out for her beloved child from the shadows, daring to be close to him, proud to see him rise to the pinnacle of success as the Royal Governor of New Jersey. But when the colonies-led by influential men, including his own father-begin the fight for independence, William's fortunes change. Now, Anne must helplessly stand by as the enduring bond between the two men she loves most fractures-a heart-wrenching break that will forever haunt them all.
Em and the Big Hoom by Jerry Pinto (Penguin Books)
Meet Imelda and Augustine, or—as our young narrator calls his unusual parents—Em and the Big Hoom. Most of the time, Em smokes endless beedis and sings her way through life. She is the sun around which everyone else orbits. But as enchanting and high-spirited as she can be, when Em's bipolar disorder seizes her she becomes monstrous, sometimes with calamitous consequences for herself and others. This accomplished debut is graceful and urgent, with a one-of-a-kind voice that will stay with readers long after the last page.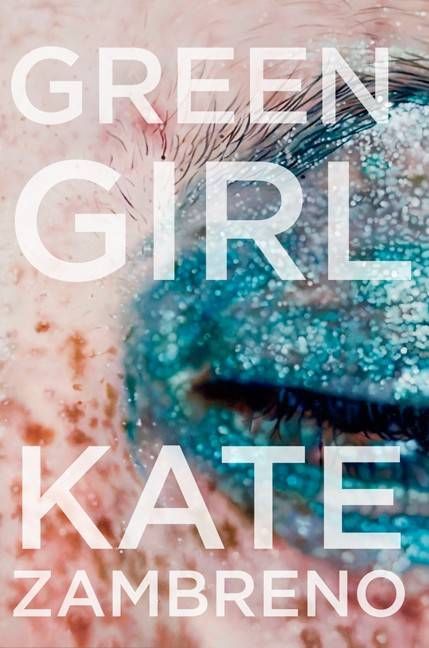 Green Girl by Kate Zambreno (Harper Perennial)
Zambreno's heroine, Ruth, is a young American in London, kin to Jean Seberg gamines and contemporary celebutantes, by day spritzing perfume at the department store she calls Horrids, by night trying desperately to navigate a world colored by the unwanted gaze of others and the uncertainty of her own self-regard. Ruth, the green girl, joins the canon of young people existing in that important, frightening, and exhilarating period of drift and anxiety between youth and adulthood, and her story is told through the eyes of one of the most surprising and unforgettable narrators in recent fiction—a voice at once distanced and maternal, indulgent yet blackly funny. And the result is a piercing yet humane meditation on alienation, consumerism, the city, self-awareness, and desire, by a novelist who has been compared with Jean Rhys, Virginia Woolf, and Elfriede Jelinek.
The World of the End by Ofir Touche Gafla (Tor Books)
As an epilogist, Ben Mendelssohn appreciates an unexpected ending. But when that denouement is the untimely demise of his beloved wife, Ben is incapable of coping. Marian was more than his life partner; she was the fiber that held together all that he is. And Ben is willing to do anything, even enter the unknown beyond, if it means a chance to be with her again.
One bullet to the brain later, Ben is in the Other World, where he discovers a vast and curiously secular existence utterly unlike anything he could have imagined: a realm of sprawling cities where the deceased of every age live an eternal second life, and where forests of family trees are tended by mysterious humans who never lived in the earthly world. But Ben cannot find Marian.
Desperate for a reunion, he enlists an unconventional afterlife investigator to track her down, little knowing that his search is entangled in events that continue to unfold in the world of the living. It is a search that confronts Ben with one heart-rending shock after another; with the best and worst of human nature; with the resilience and fragility of love; and with truths that will haunt him through eternity.