This content contains affiliate links. When you buy through these links, we may earn an affiliate commission.
HARDCOVER RELEASES
Finders Keepers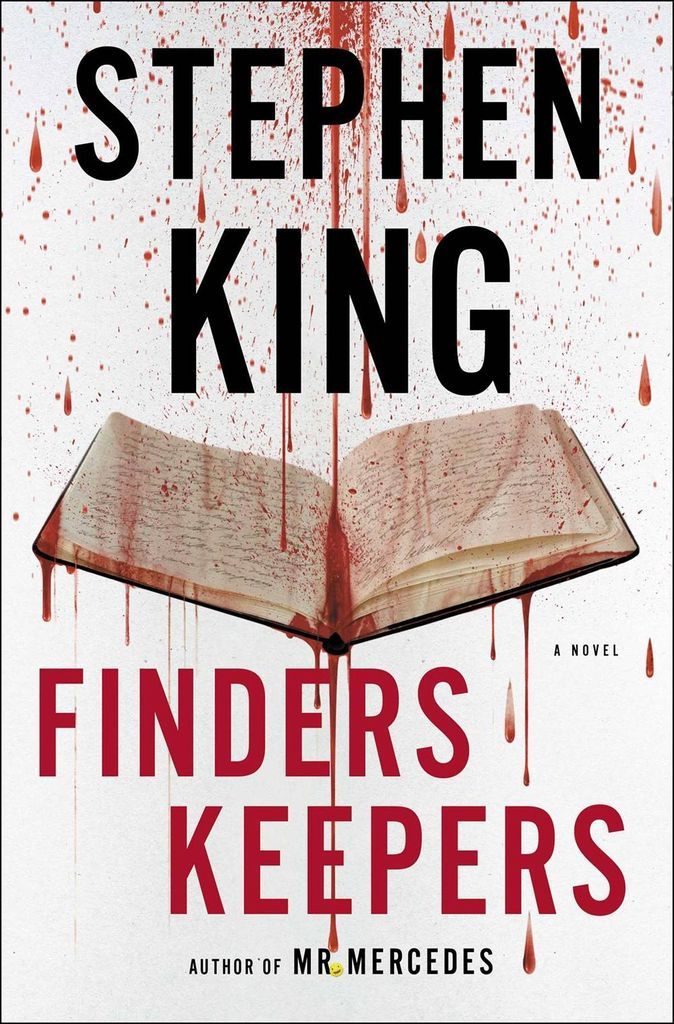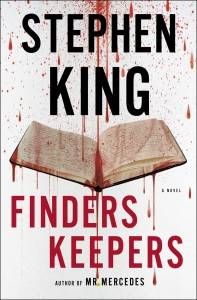 by Stephen King (Scribner)

"Wake up, genius." So begins King's instantly riveting story about a vengeful reader. The genius is John Rothstein, an iconic author who created a famous character, Jimmy Gold, but who hasn't published a book for decades. Morris Bellamy is livid, not just because Rothstein has stopped providing books, but because the nonconformist Jimmy Gold has sold out for a career in advertising. Morris kills Rothstein and empties his safe of cash, yes, but the real treasure is a trove of notebooks containing at least one more Gold novel.
Morris hides the money and the notebooks, and then he is locked away for another crime. Decades later, a boy named Pete Saubers finds the treasure, and now it is Pete and his family that Bill Hodges, Holly Gibney, and Jerome Robinson must rescue from the ever-more deranged and vengeful Morris when he's released from prison after thirty-five years.
Not since Misery has King played with the notion of a reader whose obsession with a writer gets dangerous. Finders Keepers is spectacular, heart-pounding suspense, but it is also King writing about how literature shapes a life—for good, for bad, forever.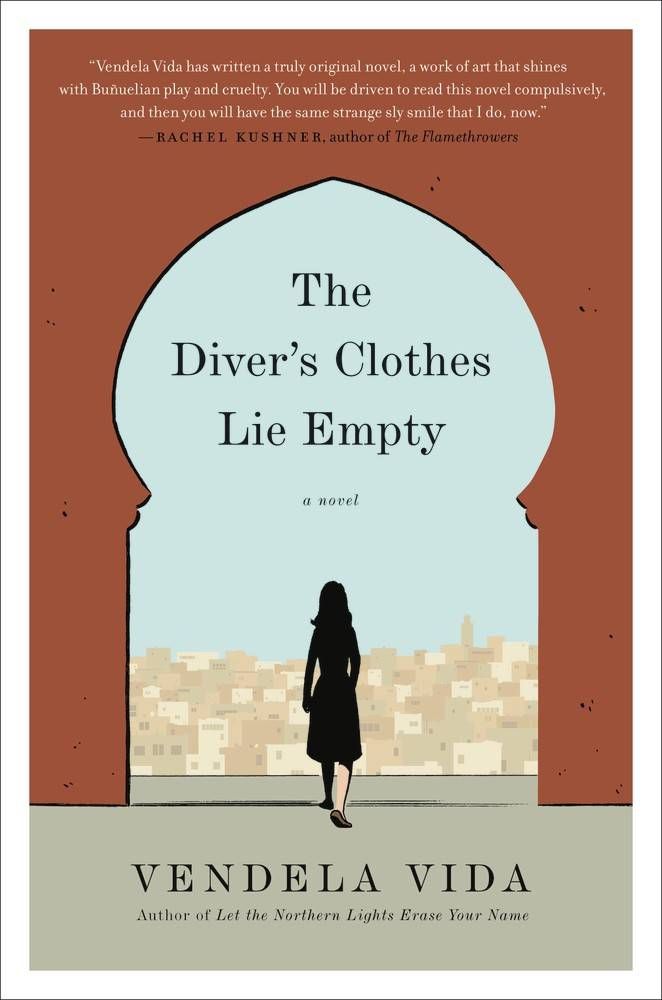 The Diver's Clothes Lie Empty by Vendela Vida (Ecco)
In Vendela Vida's taut and mesmerizing novel of ideas, a woman travels to Casablanca, Morocco, on mysterious business. While checking into her hotel, the woman is robbed of her wallet and passport—all of her money and identification. Though the police investigate, the woman senses an undercurrent of complicity between the hotel staff and the authorities—she knows she'll never recover her possessions. Stripped of her identity, she feels burdened by the crime yet strangely liberated by her sudden freedom to be anyone she chooses.
A chance encounter with a movie producer leads to a job posing as a stand-in for a well-known film star. The star reels her in deeper, though, and soon she's inhabiting the actress's skin off-set, too—going deeper into the Casablancan night and further from herself. And so continues a strange and breathtaking journey full of unexpected turns, an adventure in which the woman finds herself moving further and further away from the person she once was.
Told with vibrant, lush detail and a wicked sense of humor, The Diver's Clothes Lie Empty is part literary mystery, part psychological thriller—an unforgettable novel that explores free will, power, and a woman's right to choose not her past, perhaps not her present, but certainly her future. This is Vendela Vida's most assured and ambitious novel yet.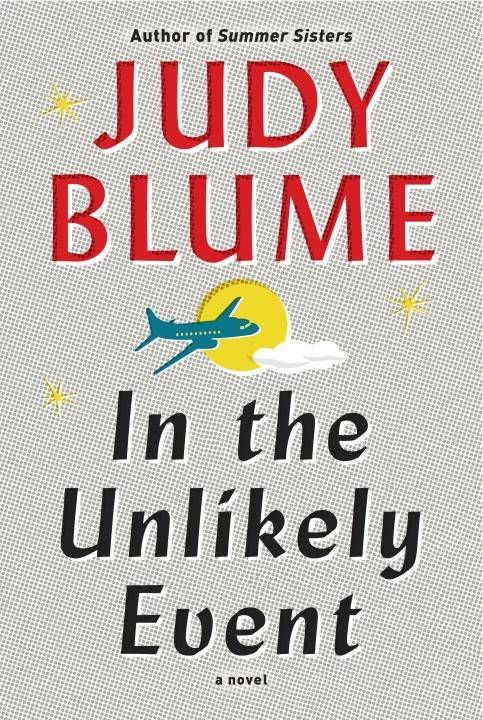 In the Unlikely Event by Judy Blume (Knopf)
In 1987, Miri Ammerman returns to her hometown of Elizabeth, New Jersey, to attend a commemoration of the worst year of her life. Thirty-five years earlier, when Miri was fifteen, and in love for the first time, a succession of airplanes fell from the sky, leaving a community reeling. Against this backdrop of actual events that Blume experienced in the early 1950s, when airline travel was new and exciting and everyone dreamed of going somewhere, she paints a vivid portrait of a particular time and place—Nat King Cole singing "Unforgettable," Elizabeth Taylor haircuts, young (and not-so-young) love, explosive friendships, A-bomb hysteria, rumors of Communist threat. And a young journalist who makes his name reporting tragedy. Through it all, one generation reminds another that life goes on.
In the Unlikely Event is vintage Judy Blume, with all the hallmarks of Judy Blume's unparalleled storytelling, and full of memorable characters who cope with loss, remember the good times and, finally, wonder at the joy that keeps them going.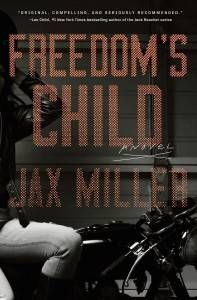 Freedom's Child by Jax Miller (Crown)
For eighteen years Freedom Oliver has lived in a small town in Oregon, working at a bar and drinking away her troubled past. Twenty years ago, Freedom was arrested for killing her husband and spent two years in jail (where she put her newborn daughter up for adoption) before being exonerated. She's in witness protection now, to stay hidden from her dead husband's psychotic family. With nothing to do but anonymously watch on Facebook as her kid grows up, she feels trapped, bored, and heartbroken.
And then one day she reads that her daughter is missing, possibly kidnapped. Freedom slips her handlers, gets on her motorcycle, and heads for Kentucky, where her daughter was raised. No longer protected by US marshals, she is targeted and tracked by her husband's vengeful family, who are eager to make Freedom pay for his death.
With nothing left to lose, Freedom risks everything to make amends for a past that haunts her still.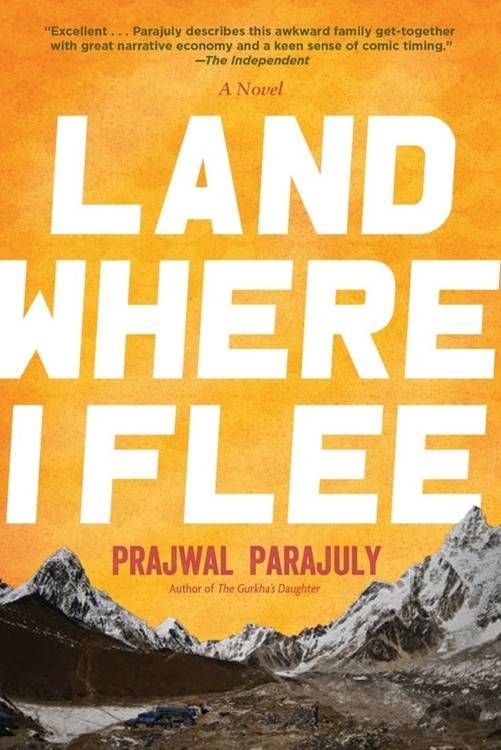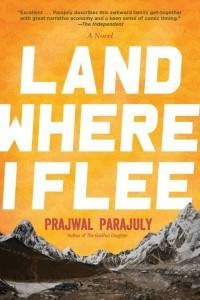 Land Where I Flee by Prajwal Parajuly (Quercus)
Shortlisted for the Dylan Thomas Prize, Prajwal Parajuly has established himself as a distinctive voice in literature about the South Asian diaspora. Now in his debut novel, Land Where I Flee about returning home, Parajuly demonstrates that he is, as Manil Suri noted, "a master capturing, with wit and humor, the day-to-day interactions between his characters."
To commemorate Chitralekha Nepauney's Chaurasi–her landmark eighty-fourth birthday–three of Chitralekha's grandchildren are travelling to Gangtok, Sikkim, to pay their respects. Agastaya is flying in from New York. Although a successful oncologist, he is dreading his family's inquisition into why he is not married, and terrified that the reason for his bachelordom will be discovered.
Joining him are his sisters Manasa and Bhagwati, travelling from London and Colorado respectively. One the Oxford-educated achiever; the other the disgraced eloper–one moneyed but miserable; the other ostracized but optimistic.
All three harbor the same dual objective: to emerge from the celebrations with their formidable grandmother's blessing and their nerves intact: a goal that will become increasingly impossible thanks to a mischievous maid and a fourth, uninvited guest.
PAPERBACK RELEASES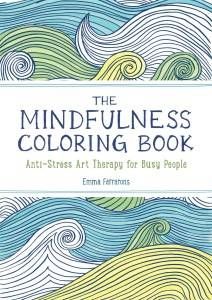 The Mindfulness Coloring Book: Anti-Stress Art Therapy for Busy People by Emma Farrarons (The Experiment)
In today's busy world, finding a moment of peace and calm can be a challenge. Mindful coloring is a simple yet powerful practice that combines the proven, time-honored tradition of thoughtful meditation with the growing popularity of adult coloring books, and shows that any activity, done right, can be an exercise in mindfulness.
In The Mindfulness Coloring Book, accomplished illustrator Emma Farrarons presents 70 intricate and beguiling patterns to help you color your way to tranquility. Here are flowers, leaves, butterflies, and birds alongside rolling waves and kaleidoscopic designs.
Perfectly sized to fit into a pocket or handbag, and printed on high-quality paper that will ensure hours of bliss,The Mindfulness Coloring Book is ready to help you de-stress wherever you go. So take a few minutes out of your hectic schedule to reset and refresh with mindful coloring—and relive the days when your biggest concern was staying within the lines!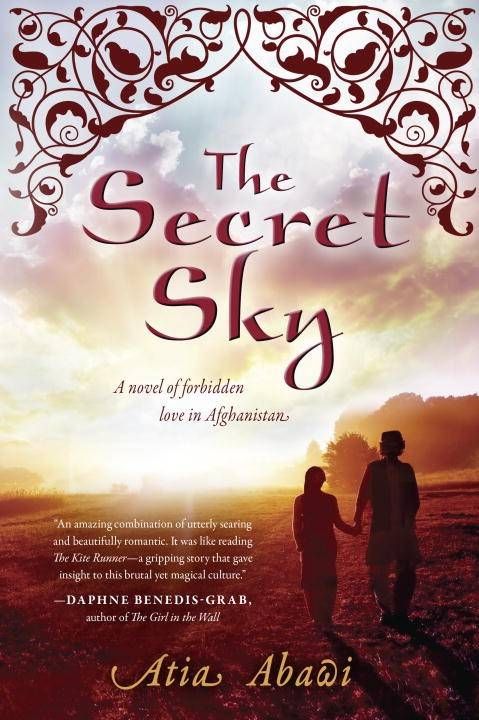 The Secret Sky: A Novel of Forbidden Love in Afghanistan by Atia Abawi (Speak)
Set in present-day Afghanistan, this is the story of two teenagers, one Pashtun and one Hazara, who must fight against their culture, their tradition, their families, and the Taliban to stay together. This novel depicts the violent realities of living in Afghanistan as well as the beauty of the land and the cultures there. And it shows that love can bloom in even the dark­est of places. This is an absolute must-read not just for teens but for anyone who has lived during the time of America's war in Afghani­stan.
Station Eleven by Emily St. John Mandel (Vintage)
It is fifteen years after a flu pandemic wiped out most of the world's population. Kirsten is an actress with the Traveling Symphony, a small troupe moving over the gutted landscape, performing Shakespeare and music for scattered communities of survivors. But when they arrive in the outpost of St. Deborah by the Water, they encounter a violent prophet who digs graves for anyone who dares to leave. Spanning decades, moving back and forth in time, and vividly depicting life before and after the disaster brought everyone here, this suspenseful, elegiac novel is rife with beauty, telling a story about the relationships that sustain us.
____________________
Book Riot Live is coming! Join us for a two-day event full of books, authors, and an all around good time. It's the convention for book lovers that we've always wanted to attend. So we are doing it ourselves.