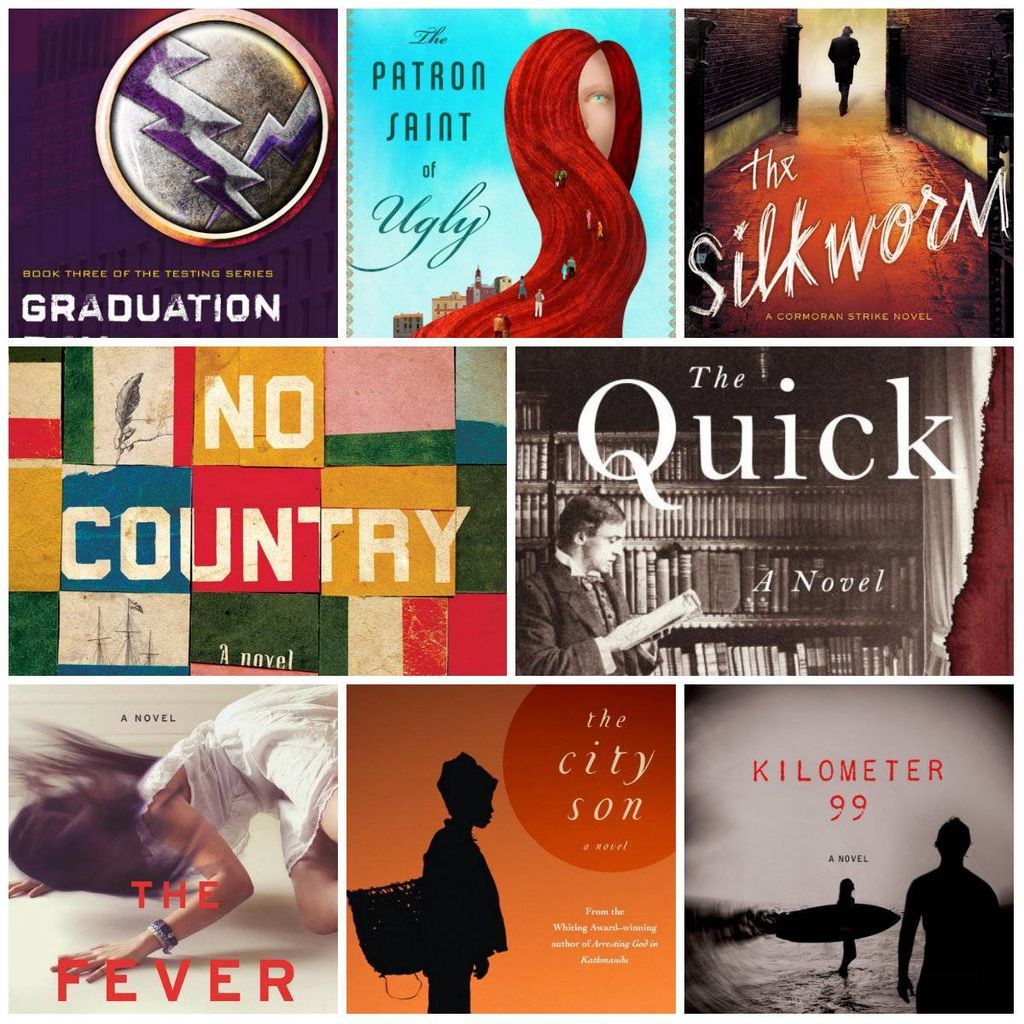 This content contains affiliate links. When you buy through these links, we may earn an affiliate commission.
HARDCOVER RELEASES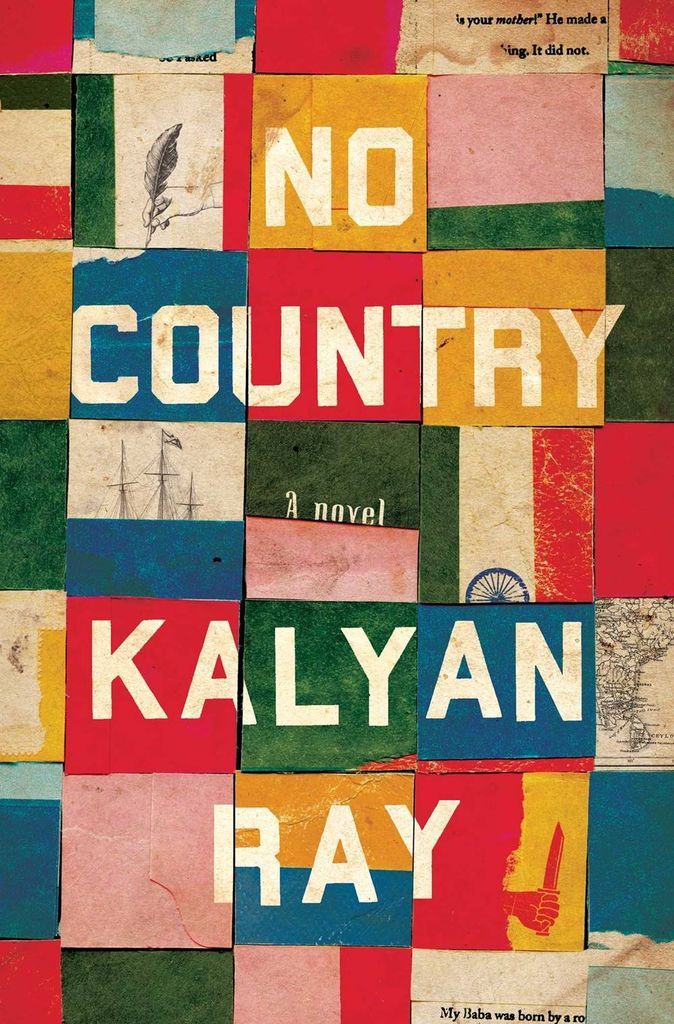 No Country by Kalyan Ray (Simon & Schuster)
In rural Ireland in 1843, Padraig Aherne leaves behind his best friend, Brendan, and girlfriend, Brigid, and sets off to Dublin to rally for his country's independence, unaware that Brigid is pregnant with his child. But once he reaches the big city, a dangerous mistake forces him on a ship destined for Calcutta. As the potato famine devastates their home, Brendan escapes with Padraig's young daughter across the ocean, aboard one of the infamous "coffin ships" headed for America. As two family trees expand, moving towards a disastrous convergence from opposite sides of the world, Padraig's descendants struggle to define themselves and find their places in the world. From Padraig's reckless mother, to his precocious daughter Maeve who grows up to run a farm in Vermont, to Robert, a young policeman in British-era Calcutta who grapples with his mixed-blood heritage as an Anglo-Indian, to Billy Swint, a boy driven blind by his anger at his father, these are profoundly sympathetic women and men who transcend their eras and set up home in our hearts.
The City Son by Samrat Upadhyay (Soho Press)
Acclaimed and award-winning author Samrat Upadhyay-the first Nepali-born fiction writer writing in English to be published in the West-has crafted a spare, understated work examining a taboo subject: a scorned wife's obsession with her husband's illegitimate son. When Didi discovers that her husband, the Masterji, has been hiding his beautiful lover and their young son Tarun in a nearby city, she takes the Masterji back into her grasp and expels his second family. Tarun's mother, heartsick and devastated, slowly begins to lose her mind, and Tarun turns to Didi for the mothering he longs for. But as Tarun gets older, Didi's domination of the boy turns from the emotional to the physical, and the damages she inflicts spiral outward, threatening to destroy Tarun's one true chance at true happiness. Potent, disturbing, and gorgeously stark in its execution,The City Son is a novel not soon forgotten.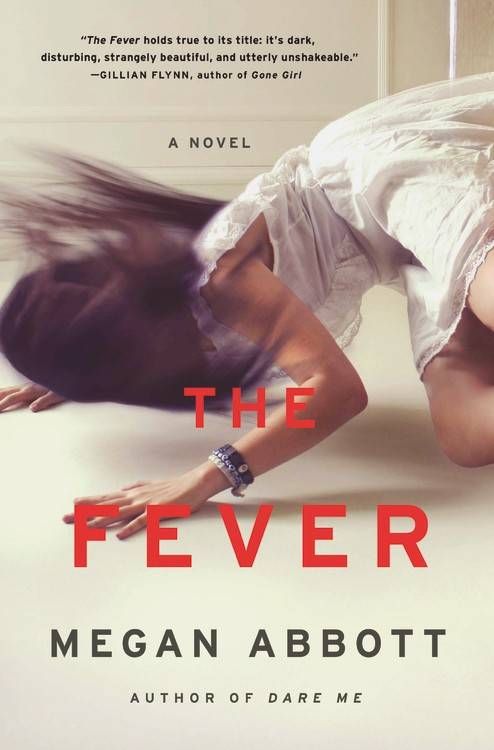 The Fever by Megan Abbott (Little, Brown and Company)
The Nash family is close-knit. Tom is a popular teacher, father of two teens: Eli, a hockey star and girl magnet, and his sister Deenie, a diligent student. Their seeming stability, however, is thrown into chaos when Deenie's best friend is struck by a terrifying, unexplained seizure in class. Rumors of a hazardous outbreak spread through the family, school and community.

As hysteria and contagion swell, a series of tightly held secrets emerges, threatening to unravel friendships, families and the town's fragile idea of security.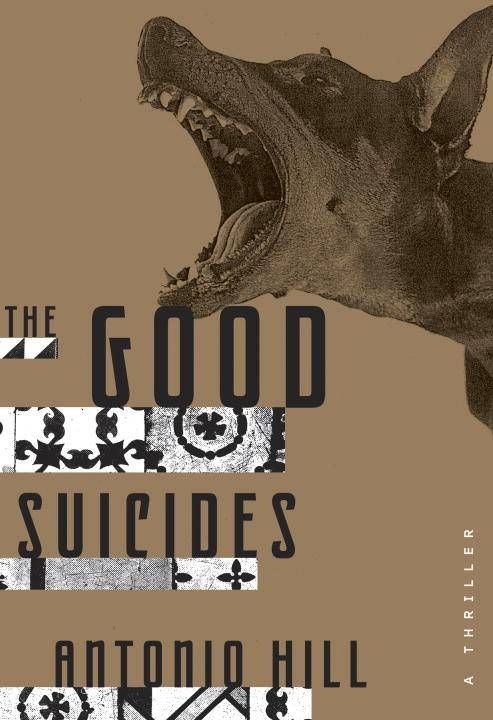 The Good Suicides by Antonio Hill (Crown)
After a team-building retreat in a remote country house, senior staff at Alemany Cosmetics return with a secret. Each has received an anonymous email with a photo showing dogs hanging dead from a tree near the farm. Now they're committing suicide, one by one. The connection between the gut-wrenching photos and heartbreaking suicides remains a befuddling mystery-one that racks Barcelona's executive think tanks and could lead to a frightening end. Deciphering the personalities of these youthful executives and their power structures isn't easy, but Inspector Salgado has his own ways of making them speak. Meanwhile, Barcelona is freezing, suffering from an unusual cold spell and Salgado's wife, Ruth, is still missing. Salgado must break through the icily furtive layers of this young group in order to save his family, his reputation, and his city.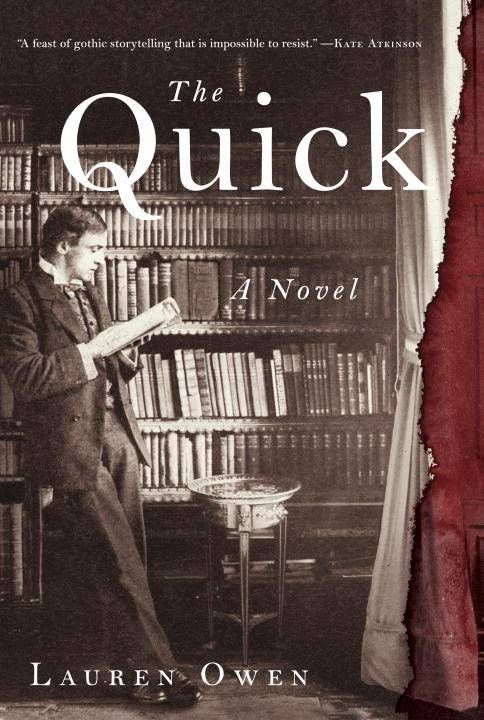 The Quick by Lauren Owen (Random House)
Lauren Owen's thrilling first novel introduces an utterly beguiling world. London, 1893: James Norbury is a shy would-be poet, newly down from Oxford and confounded by the sinister, labyrinthine city at his doorstep. Taking up lodging with a dissolute young aristocrat, he is introduced to the drawing rooms of high society and finds love in an unexpected quarter. On the cusp of achieving a happiness long denied to him, he vanishes without a trace. In Yorkshire, his sister Charlotte – only in her twenties but already resigned to life as a rural spinster – sets out to find her brother. Her search for answers leads her to one of the country's pre-eminent and mysterious institutions: The Aegolius Club, whose members include the richest, most ambitious men in England. Trying to save James – and herself – from the Club's designs, Charlotte uncovers a secret world at the city's margins populated by unforgettable characters: a female rope walker turned vigilante, a street urchin with a deadly secret, and the chilling "Dr. Knife." As emotionally involving as it is suspenseful, The Quick will establish its young author as one of contemporary fiction's most dazzling talents.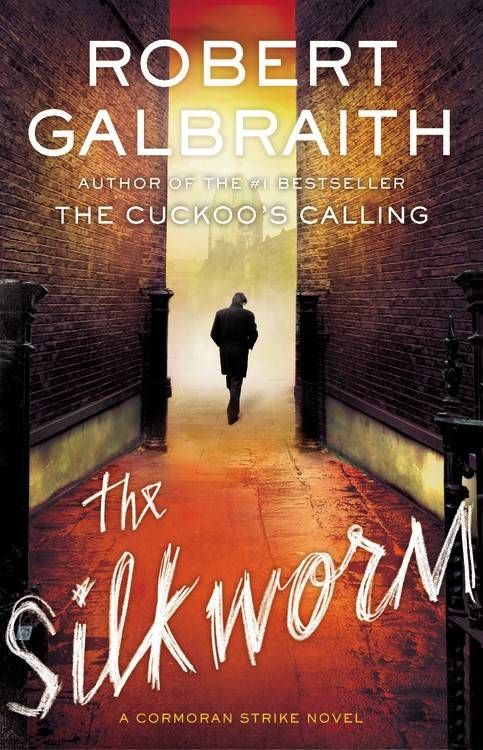 The Silkworm by Robert Galbraith (Mulholland Books)
When novelist Owen Quine goes missing, his wife calls in private detective Cormoran Strike. At first, Mrs. Quine just thinks her husband has gone off by himself for a few days–as he has done before–and she wants Strike to find him and bring him home.
But as Strike investigates, it becomes clear that there is more to Quine's disappearance than his wife realizes. The novelist has just completed a manuscript featuring poisonous pen-portraits of almost everyone he knows. If the novel were to be published, it would ruin lives–meaning that there are a lot of people who might want him silenced.
When Quine is found brutally murdered under bizarre circumstances, it becomes a race against time to understand the motivation of a ruthless killer, a killer unlike any Strike has encountered before…
Graduation Day by Joelle Charbonneau (HMH Books for Young Readers)
She wants to put an end to the Testing
In a scarred and brutal future, The United Commonwealth teeters on the brink of all-out civil war. The rebel resistance plots against a government that rules with cruelty and cunning. Gifted student and Testing survivor, Cia Vale, vows to fight.
But she can't do it alone.
This is the chance to lead that Cia has trained for – but who will follow? Plunging through layers of danger and deception, Cia must risk the lives of those she loves–and gamble on the loyalty of her lethal classmates.
Who can Cia trust?
The stakes are higher than ever-lives of promise cut short or fulfilled; a future ruled by fear or hope–in the electrifying conclusion to Joelle Charbonneau's epic Testing trilogy. Ready or not…it's Graduation Day.
PAPERBACK RELEASES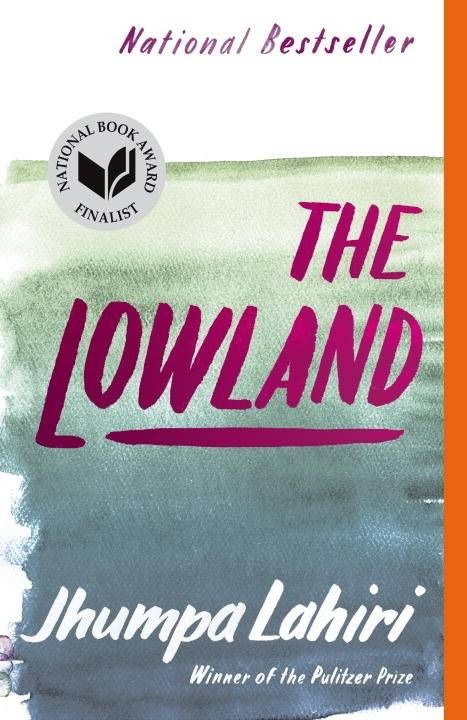 The Lowland by Jhumpa Lahiri (Vintage)
In 1960s Calcutta, Subhash and Udayan Mitra are inseparable brothers, but their futures couldn't be more different. Udayan-charismatic and impulsive-will risk everything for what he believes. Subhash does not share his brother's political passion and instead leaves home to pursue a life of scientific research in America. But when Subhash learns what happened to his brother in the lowland outside their family's home, he returns to India, hoping to pick up the pieces of a shattered family, and to heal the wounds Udayan left behind-including those seared in the heart of his brother's wife. Masterly, suspenseful, sweeping, and piercingly intimate, The Lowland is a work of great beauty and complex emotion: an engrossing family saga that shows Jhumpa Lahiri at the height of her considerable powers.
In the Fall by Jeffrey Lent (Grove Press)
A national bestseller and a New York Times notable book, now in Grove Press paperback for the first time, In the Fall is a richly layered epic that conjures the history of three generations of an American family and the dark secrets that blister at its core. At the close of the Civil War, Norman Pelham, son of a Vermont farmer, is found wounded by Leah, an escaped slave harboring a devastating secret. The two become lovers as Leah nurses Norman back to health, and journey north together as man and wife. Their son forsakes the family for the anonymous world of bootlegging and nightclubs, but long-buried truths come to light when their grandson is driven to retrace his history and disentangle his complicated inheritance. Spanning the post-Civil War era to the edge of the Great Depression, In the Fall is a fierce, gripping vision of an American landscape and history, and an unforgettable portrait of an American family.
Longbourn by Jo Baker (Vintage)
The servants at the Bennet family's Longbourn estate-only glancingly mentioned in Jane Austen's classic-take center stage in Jo Baker's delightful novel. While Elizabeth and her sisters worry about balls and inheritances, their servants are busy scrubbing floors and emptying chamber pots. But there is just as much romance, heartbreak, and intrigue below-stairs at Longbourn as there is above. Sarah, an orphaned housemaid, is beginning to chafe against the boundaries of her class, and when a new footman arrives under mysterious circumstances, the carefully choreographed world she has known all her life threatens to be completely, perhaps irrevocably, up ended. Jo Baker dares to take us beyond the drawing rooms of Jane Austen's classic-into the gritty daily particulars faced by the lower classes in Regency England during the Napoleonic Wars-and, in doing so, creates a vivid, fascinating, fully realized world that is wholly her own.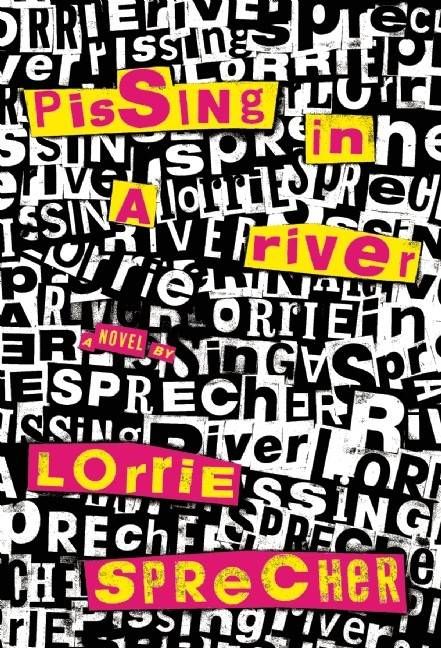 Pissing a River by Lorrie Sprecher (The Feminist Press at CUNY)
Amanda moves to London with nothing but her guitar and her collection of punk music as the soundtrack to her every move. With the company of a few friendly voices in her head, she looks for-and finds-a best friend and new lover. She forms a band, Lesbian Raincoat, and completely rewrites the story of her life.
In this irreverently funny yet profound novel, Amanda risks deportation, recalls the fervor of AIDS activism in the United States, connects to the class struggle of punk, and finds redemption in love. But she also must confront her own mental illness, her lover's rape, and the violence of post-9/11 politics. Pissing in a Rivercaptures the glee and turbulence of surviving the cacophony of modern life.
The Patron Saint of Ugly by Marie Manilla (Mariner Books)
wine stains on every surface of her body, Garnet Ferrari is used to being an outcast. With her sharp tongue, she has always known how to defend herself against bullies and aggressors, but she finds she is less adept at fending off the pilgrims who have set up a veritable tent city outside her hilltop home, convinced that she is Saint Garnet, healer of skin ailments and maker of miracles.
Her grandmother, the indelible Nonna Diamante, believes that Garnet's mystical gift can be traced back to the family's origins in the Nebrodi Mountains of Sicily, and now the Vatican has sent an emissary to Sweetwater to investigate. Garnet, wanting nothing more than to debunk this "gift" and send these desperate souls packing, reaches back into her family's tangled past and unspools for the Church a tale of love triangles on the shores of the Messina Strait; a sad, beautiful maiden's gilded-cage childhood in blueblood Virginia; and the angelic, doomed boy Garnet could not protect.
Saint or not, Garnet learns that the line between reality and myth is always blurred, and that the aspects of ourselves we are most ashamed of can prove to be the source of our greatest strength, and even our salvation.
For Once in My Life by Marianne Kavanaugh (Atria/Emily Bestler Books)
Meet Tess. A vintage clothes-obsessive, she's trapped in a frighteningly grown-up job she loathes. Still, she's been dating the gorgeous accountant Dominic since university, and has a perfectly lovely flat, which she shares with her best friend, Kirsty. But if her life is so perfect, why does she tear up whenever anyone mentions her future?
Meet George. He's a brilliant jazz musician who spends almost as much time breaking up fights between his bickering band mates as he does about living up to his stockbroker girlfriend's very high expectations. For a guy who has always believed in romance, the grim practicalities of twenty-something life have come as something of a shock. When did his dreams become afterthoughts?
Follow Tess and George through a decade of bad dates, chaotic dinner parties, magical birthdays, dead-end jobs, romantic misalliances, and lots of starting over. For Once in My Life is a charming and intelligent modern comedy of manners, friendship, and missed connections.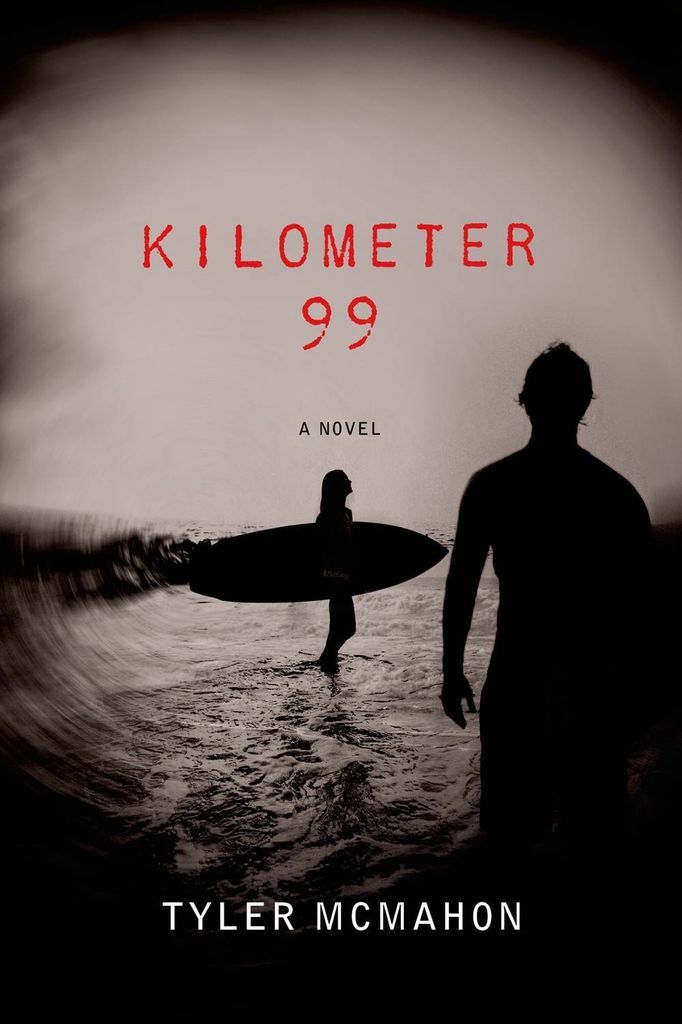 Kilometer 99 by Tyler McMahon (St. Martin's Griffin)
Malia needs to leave El Salvador. A surfer and aspiring engineer, she came to Central America as a Peace Corps volunteer and fell in love with Ben. Malia's past year has been perfect: her weeks spent building a much-needed aqueduct in the countryside, and her weekends spent with Ben, surfing point-breaks in the nearby port city of La Libertad. Suddenly, a major earthquake devastates the country and brings an abrupt end to her work. Ben and Malia decide to move on.
Now free of obligations, they have an old car, a wad of cash, surfboards, and rough plans for an epic trip through South America. Just as they're about to say goodbye to their gritty and beloved Salvadoran beach town, a mysterious American surfer known only as Pelochucho shows up—spouting grandiose plans and persuading them to stay.
Days become weeks; documents go missing; money gets tight. Suddenly, Ben and Malia can't leave. Caught between bizarre real estate offers, suspect drug deals, and internal jealousies, this unlikely band of surfers, aid-workers, and opportunists all struggle to find their way through a fallen world.