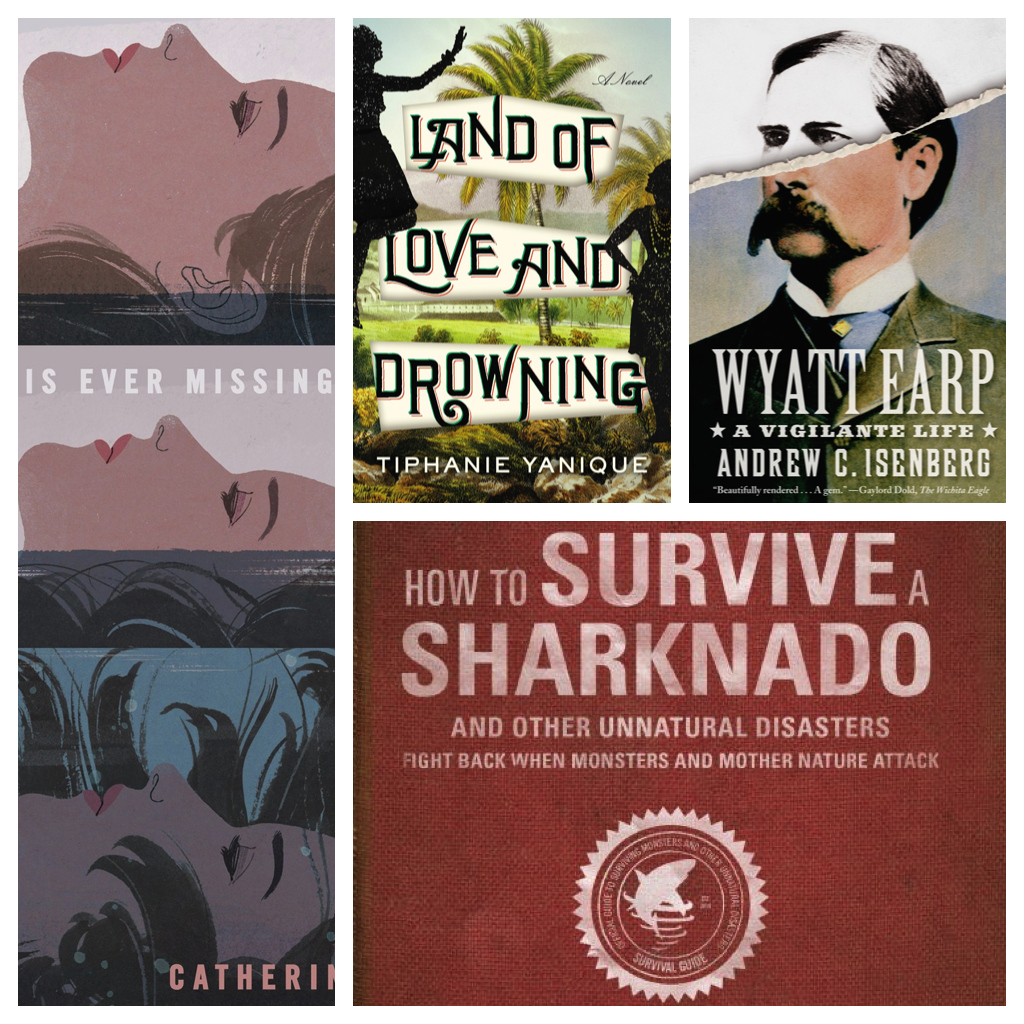 This content contains affiliate links. When you buy through these links, we may earn an affiliate commission.
HARDCOVER RELEASES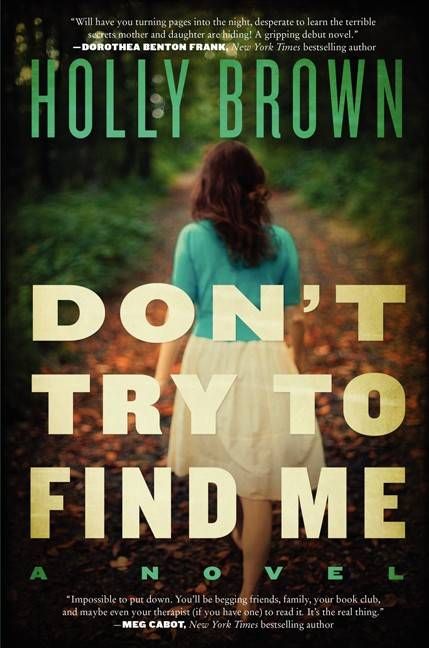 Don't Try To Find Me by Holly Brown (William Morrow)
Don't try to find me. Though the message on the kitchen white board is written in Marley's hand, her mother Rachel knows there has to be some other explanation. Marley would never run away.

As the days pass and it sinks in that the impossible has occurred, Rachel and her husband Paul are informed that the police have "limited resources." If they want their 14-year-old daughter back, they will have to find her themselves. Desperation becomes determination when Paul turns to Facebook and Twitter, and launches FindMarley.com.

But Marley isn't the only one with secrets.
Land of Love and Drowning by Tiphanie Yanique (Riverhead Hardcover)
In the early 1900s an important ship sinks into the Caribbean Sea, just as the Virgin Islands are transferred from Danish to American rule. Orphaned by the sunk vessel are two sisters and their half-brother, now faced with an uncertain identity and future. Each of them is unusually beautiful, and each is in possession of a particular magic that will either sink or save them.

Chronicling three generations of an island family from 1916 to the 1970s, Land of Love and Drowning is a novel of love and magic, set against the emergence of Saint Thomas into the modern world. Wholly unique, with echoes of Toni Morrison, Gabriel Garcia Márquez, and the author's own Caribbean family history, the story is told in a language and rhythm that evokes an entire world and way of life and love. Following the Bradshaw family through sixty years of fathers and daughters, mothers and sons, love affairs, curses, magical gifts, loyalties, births, deaths, and triumphs, Land of Love and Drowning is a gorgeous, vibrant debut by an exciting, prize-winning young writer.
Close Your Eyes, Hold Hands by Chris Bohjalian (Doubleday)
Close Your Eyes, Hold Hands is the story of Emily Shepard, a homeless teen living in an igloo made of ice and trash bags filled with frozen leaves. Half a year earlier, a nuclear plant in Vermont's Northeast Kingdom had experienced a cataclysmic meltdown, and both of Emily's parents were killed. Devastatingly, her father was in charge of the plant, and the meltdown may have been his fault. Was he drunk when it happened? Thousands of people are forced to flee their homes in the Kingdom; rivers and forests are destroyed; and Emily feels certain that as the daughter of the most hated man in America, she is in danger. So instead of following the social workers and her classmates after the meltdown, Emily takes off on her own for Burlington, where she survives by stealing, sleeping on the floor of a drug dealer's apartment, and inventing a new identity for herself-an identity inspired by her favorite poet, Emily Dickinson. When Emily befriends a young homeless boy named Cameron, she protects him with a ferocity she didn't know she had. But she still can't outrun her past, can't escape her grief, can't hide forever-and so she comes up with the only plan that she can.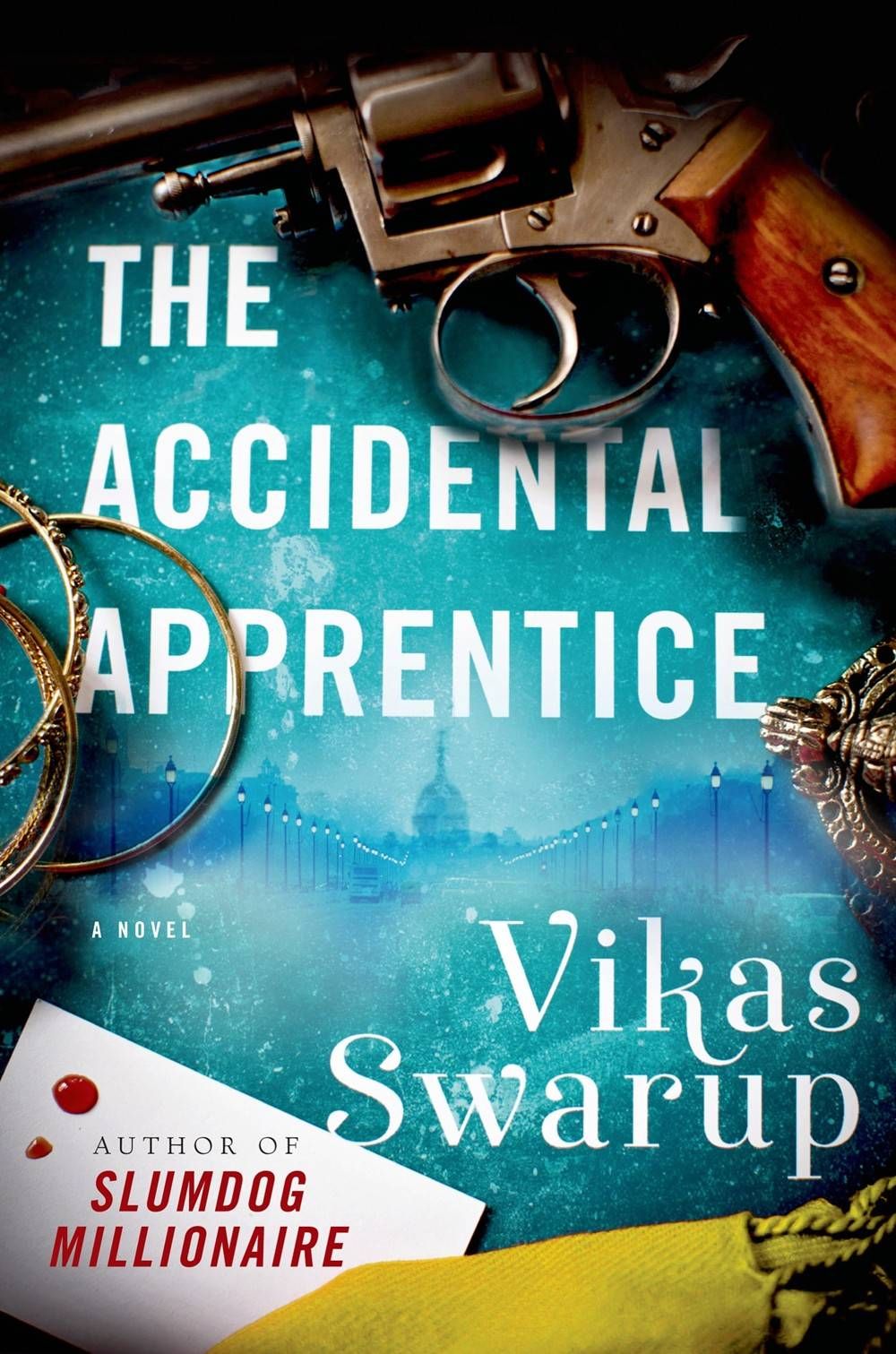 The Accidental Apprentice by Vikas Swarup (Minotaur Books)
From the author of the New York Times bestseller Slumdog Millionaire comes this riveting new thriller set in India.
Sapna Sinha, an ordinary salesgirl in an electronics store in downtown Delhi, is approached by Vinay Mohan Acharya, a billionaire industrialist and one of India's richest men. He offers to make her CEO of his company. There is only one catch—she needs to pass seven tests from the "textbook of life". Thus begins the most challenging journey Sapna has ever undertaken—one that will test her character, her courage, and her capabilities. Along the way she encounters a host of memorable personalities, from a vain Bollywood superstar to a kleptomaniac Gandhian. At stake is a business empire worth ten billion dollars, and the future she has always dreamt of for her and her family. But are the seven tests real or is Acharya playing a game driven by a perverse fantasy?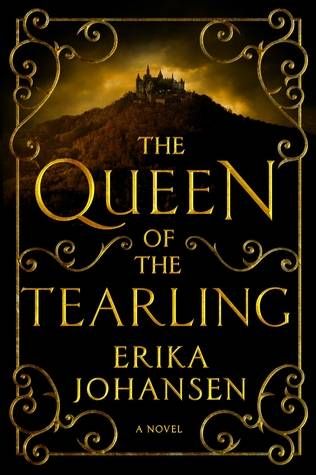 The Queen of the Tearling by Erika Johansen (Harper)
On her nineteenth birthday, Princess Kelsea Raleigh Glynn, raised in exile, sets out on a perilous journey back to the castle of her birth to ascend her rightful throne. Plain and serious, a girl who loves books and learning, Kelsea bears little resemblance to her mother, the vain and frivolous Queen Elyssa. But though she may be inexperienced and sheltered, Kelsea is not defenseless: Around her neck hangs the Tearling sapphire, a jewel of immense magical power; and accompanying her is the Queen's Guard, a cadre of brave knights led by the enigmatic and dedicated Lazarus. Kelsea will need them all to survive a cabal of enemies who will use every weapon—from crimson-caped assassins to the darkest blood magic—to prevent her from wearing the crown.

Despite her royal blood, Kelsea feels like nothing so much as an insecure girl, a child called upon to lead a people and a kingdom about which she knows almost nothing. But what she discovers in the capital will change everything, confronting her with horrors she never imagined. An act of singular daring will throw Kelsea's kingdom into tumult, unleashing the vengeance of the tyrannical ruler of neighboring Mortmesne: the Red Queen, a sorceress possessed of the darkest magic. Now Kelsea will begin to discover whom among the servants, aristocracy, and her own guard she can trust.
When the United States Spoke French by Francois Furstenberg (Penguin Press HC)
In 1789, as the French Revolution shook Europe to the core, the new United States was struggling for survival in the face of financial insolvency and bitter political and regional divisions. When the United States Spoke French explores the republic's formative years from the viewpoint of a distinguished circle of five Frenchmen taking refuge in America. When the French Revolution broke out, these men had been among its leaders. They were liberal aristocrats and ardent Anglophiles, convinced of the superiority of the British system of monarchy and constitution. They also idealized the new American republic across, which seemed to them an embodiment of the Enlightenment ideals they celebrated. But soon the Revolutionary movement got ahead of them, and they found themselves chased across the Atlantic.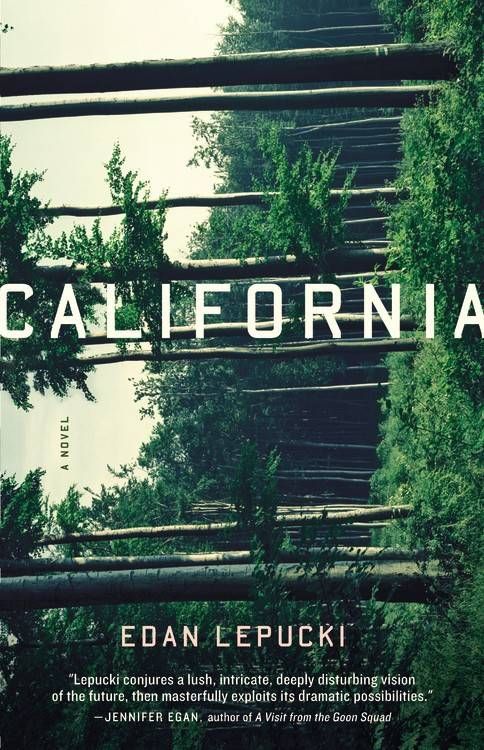 California by Edan Lepucki (Little, Brown and Company)
The world Cal and Frida have always known is gone, and they've left the crumbling city of Los Angeles far behind them. They now live in a shack in the wilderness, working side-by-side to make their days tolerable in the face of hardship and isolation. Mourning a past they can't reclaim, they seek solace in each other. But the tentative existence they've built for themselves is thrown into doubt when Frida finds out she's pregnant.

Terrified of the unknown and unsure of their ability to raise a child alone, Cal and Frida set out for the nearest settlement, a guarded and paranoid community with dark secrets. These people can offer them security, but Cal and Frida soon realize this community poses dangers of its own. In this unfamiliar world, where everything and everyone can be perceived as a threat, the couple must quickly decide whom to trust.
PAPERBACK RELEASES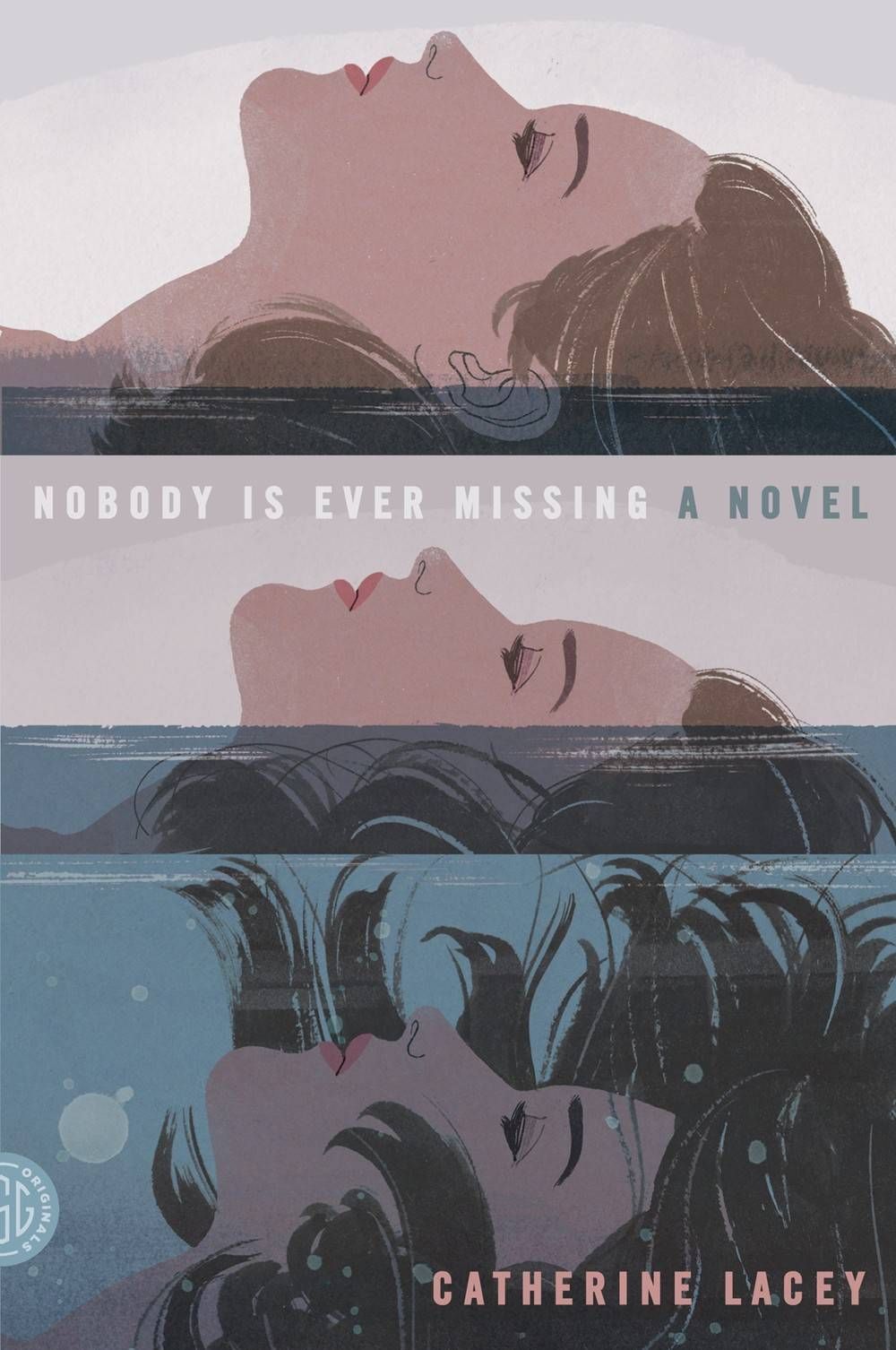 Nobody Is Ever Missing by Catherine Lacey (FSG Originals)
Without telling her family, Elyria takes a one-way flight to New Zealand, abruptly leaving her stable but unfulfilling life in Manhattan. As her husband scrambles to figure out what happened to her, Elyria hurtles into the unknown, testing fate by hitchhiking, tacitly being swept into the lives of strangers, and sleeping in fields, forests, and public parks.

Her risky and often surreal encounters with the people and wildlife of New Zealand propel Elyria deeper into her deteriorating mind. Haunted by her sister's death and consumed by an inner violence, her growing rage remains so expertly concealed that those who meet her sense nothing unwell. This discord between her inner and outer reality leads her to another obsession: If her truest self is invisible and unknowable to others, is she even alive?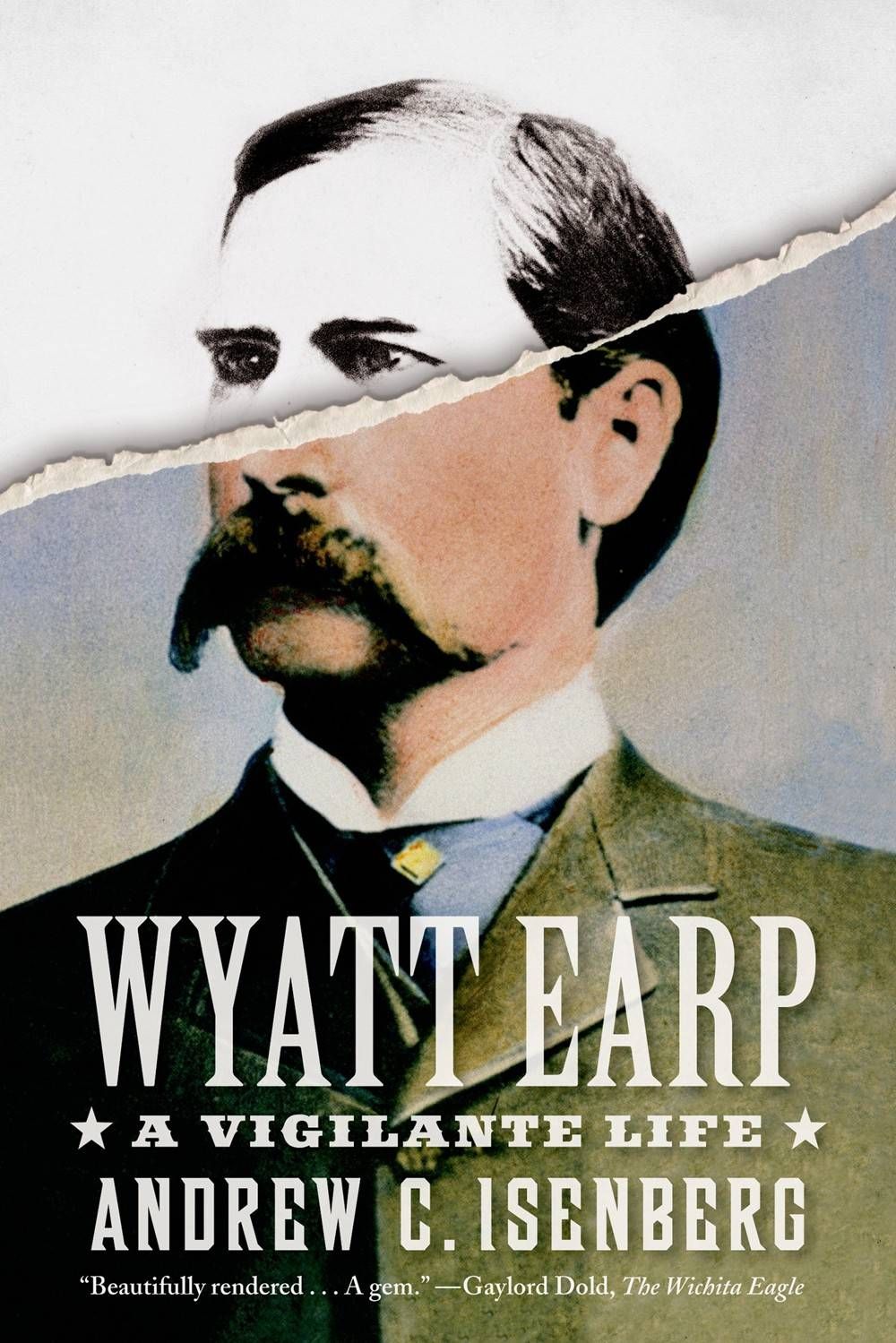 Wyatt Earp: A Vigilante Life by Andrew C. Isenberg (Hill and Wang)
In American popular culture, Wyatt Earp, a law officer in nineteenth-century Dodge City and Tombstone, is an icon of justice. The subject of dozens of films, his memory has been invoked in battles against organized crime (in the 1930s), communism (in the 1950s), and Al Qaeda (after 2001).

Yet as Andrew C. Isenberg shows in Wyatt Earp: A Vigilante Life, the Hollywood Earp is largely a fiction created by Earp himself, whose life was characterized not by an unflinching devotion to law and order but by inconstancy, defiance of authority, and repeated self-invention. The Earp played on-screen by Henry Fonda and Burt Lancaster is stubbornly duty bound; in actuality, Earp led a life of impulsive law-breaking and shifting identities. When he wasn't wearing a badge, he was variously a thief, a brothel bouncer, a gambler, and a confidence man. He spent his last decades in Los Angeles, where his plastic identity and his penchant for reinvention freely lent themselves to Hollywood mythmaking. Befriending Western silent-film actors and directors, he presented himself to them as a lawman singularly committed to justice. Having tried and failed over the course of his life to invent a better future for himself, in the end Earp invented a better past. Though Earp, who died in 1929, did not live to see it, Hollywood's embrace of him as a paragon of law and order was his last and undoubtedly greatest confidence game.
How to Survive a Sharknado and Other Unnatural Disasters by Andrew Shaffer (woohoo for a Rioter!) (Three Rivers Press)
In a post-apocalyptic world where Mother Nature is angry and monsters are hungry, danger waits at every turn. Now, in conjunction with Syfy Network, HOW TO SURVIVE A SHARKNADO-AND OTHER UNNATURAL DISASTERS will be the official guide to surviving all of the monsters and disasters-from sharks spinning in a tornado to ungodly creatures like the Piranhaconda-that Mother Nature can throw our way. Combining the survival guide format of bestsellers The SAS Survival Handbook and The Worst Case Scenario Survival Handbook with the laugh-out-loud fun of successful parodies like The Zombie Survival Guide and How to Survive a Robot Uprising, the book will feature 40-50 monsters and disasters (at least 30% of which will be unique to the book), vital information about each, and how to stay alive when they hit. You've been warned-now be prepared.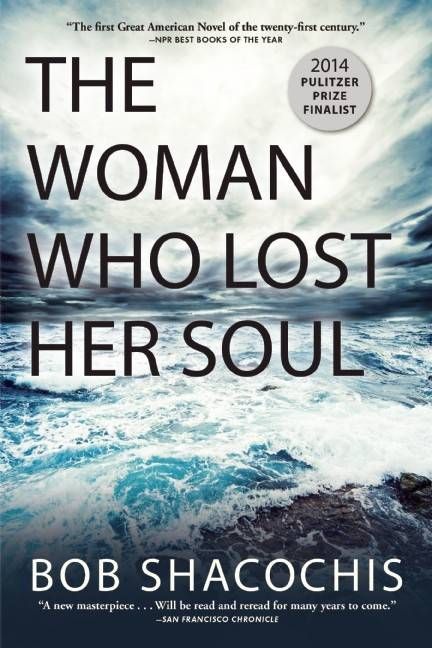 The Woman Who Lost Her Soul by Bob Shacochis (Grove Press)
Renowned through four award-winning books for his gritty and revelatory visions of the Caribbean, Bob Shacochis returns to occupied Haiti in The Woman Who Lost Her Soul before sweeping across time and continents to unravel tangled knots of romance, espionage, and vengeance. In riveting prose, Shacochis builds a complex and disturbing story about the coming of age of America in a pre-9/11 world. Set over fifty years and in four countries backdropped by different wars, The Woman Who Lost Her Soul is National Book Award winner Bob Shacochis' magnum opus that brings to life, through the mystique and allure of history, an intricate portrait of catastrophic events that led up to the war on terror and the America we are today.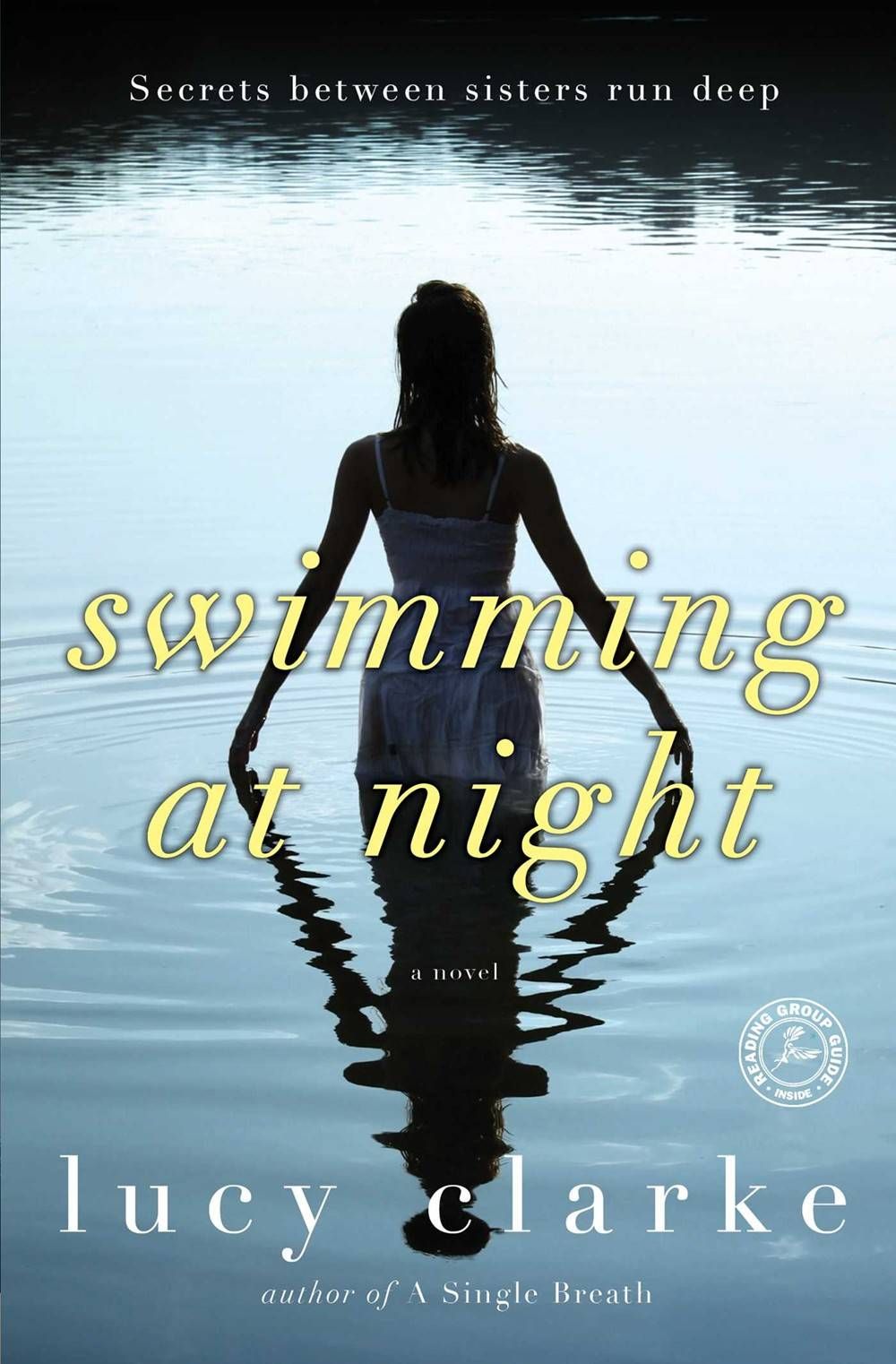 Swimming At Night by Lucy Clarke (Touchstone)
Katie's world is shattered by the news that her headstrong and bohemian younger sister, Mia, has been found dead at the bottom of a cliff in Bali. The authorities say that Mia jumped—that her death was a suicide.

Although they'd hardly spoken to each other since Mia suddenly left on an around-the-world trip six months earlier, Katie refuses to accept that her sister would have taken her own life. Distraught that they never made peace, Katie leaves behind her orderly, sheltered life in London and embarks on a journey to discover the truth. With only the entries of Mia's travel journal as her guide, Katie retraces the last few months of her sister's life, and—page by page, country by country—begins to uncover the mystery surrounding her death.