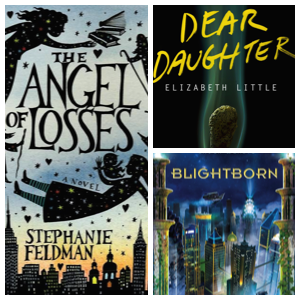 This content contains affiliate links. When you buy through these links, we may earn an affiliate commission.
Expand your literary horizons with New Books!, a weekly newsletter spotlighting 3-5 exciting new releases, hand-picked by our very own Liberty Hardy. Sign up now!
HARDCOVER RELEASES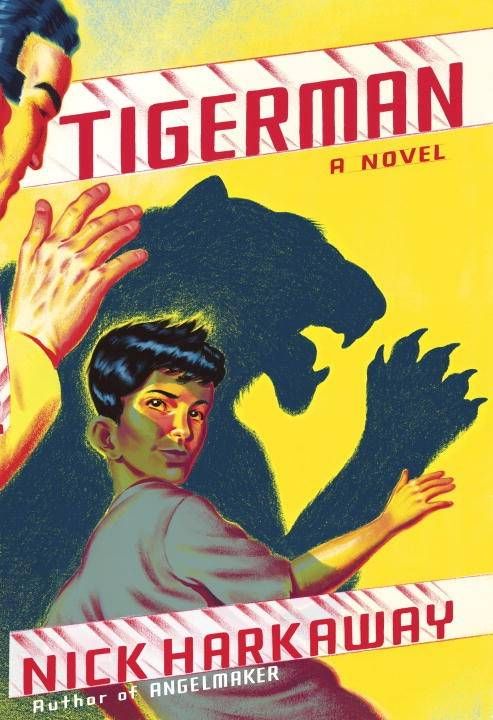 Tigerman by Nick Harkaway (Knopf)
Sergeant Lester Ferris is a good man in need of a rest. After a long career of being shot at, he's about to be retired. The mildly larcenous, backwater island of Mancreu is the ideal place to serve out his time, a former British colony in legal limbo, belching toxic clouds of waste and facing imminent destruction by an international community concerned for their own safety. The perfect place for Lester is also the perfect location for a multinational array of shady businesses. Hence the Black Fleet of illicit ships lurking in the bay: spy stations, arms dealers, offshore hospitals, money-laundering operations, drug factories and torture centers. None of which should be a problem, since Lester's brief is to sit tight and turn a blind eye.

Meanwhile, he befriends a brilliant, Internet-addled street kid with a comic-book fixation who will need a new home when the island dies. When Mancreu's fragile society erupts in violence, Lester must be more than just an observer: he has no choice but to rediscover the man of action he once was, and find out what kind of hero the island—and the boy—will need.
Grace and the Guiltless by Erin Johnson (Switch Press)
Grace Milton's peaceful life with her family on a horse ranch outside Tombstone, Arizona is shattered in one devastating night. Her family is brutally murdered by the notorious Guiltless Gang, leaving Grace the only survivor. Trekking into the wilderness on her stallion, Grace falls ill from the elements. A young man named Joe saves her life by taking her to an Apache camp where she learns about their way of life and begins to fall for Joe. When Grace encounters one of the Guiltless Gang, her strength will be tested. Can she survive as a bounty hunter, or will she fall into darkness again? This Western revenge epic will captivate teen readers with its ruthless spirit of suspense and adventure and a powerful central romance.
The Graveyard Book Graphic Novel: Volume 1 by Neil Gaiman, P. Craig Russell (HarperCollins)
The first volume of a glorious two-volume, four-color graphic novel adaptation of Neil Gaiman's #1 New York Times bestselling and Newbery Medal–winning novel The Graveyard Book, adapted by P. Craig Russell and illustrated by an extraordinary team of renowned artists.
Dear Daughter by Elizabeth Little (Viking Adult)
Former "It Girl" Janie Jenkins is acerbic, whip smart, and fresh out of prison. Ten years ago, at the height of her glamour and fame, she was incarcerated for the murder of her mother, a philanthropist best known for her string of rich husbands. Now, released on a technicality, Janie chops off her trademark hair, determined to chase down the one lead she has about her mother's killer. The only problem? Janie doesn't know if she's the one she's looking for.

In an isolated South Dakota town whose secrets rival Janie's own, with the unwitting help of the locals, she pieces together a shocking picture of her mother's supposedly pristine past. On the run from the press, the police, and possibly even a murderer, Janie is forced to choose between the anonymity she craves and the truth she so desperately needs.

A gripping debut novel, Dear Daughter follows every twist and turn as Janie unravels the mystery of what happened the night her mother died—whatever the cost.
Blightborn by Chuck Wendig (Skyscape)
Cael McAvoy is on the run. He's heading toward the Empyrean to rescue his sister, Merelda, and to find Gwennie before she's lost to Cael forever. With his pals, Lane and Rigo, Cael journeys across the Heartland to catch a ride into the sky. But with Boyland and others after them, Cael and his friends won't make it through unchanged.
Gwennie's living the life of a Lottery winner, but it's not what she expected. Separated from her family, Gwennie makes a bold move-one that catches the attention of the Empyrean and changes the course of an Empyrean man's life.
The crew from Boxelder aren't the only folks willing to sacrifice everything to see the Empyrean fall. The question is: Can the others be trusted?
They'd all better hurry. Because the Empyrean has plans that could ensure that the Heartland never fights back again.
Chuck Wendig's riveting sequel to Under the Empyrean Sky plunges readers into an unsettling world of inequality and destruction, and fleshes out a cast of ragtag characters all fighting for survival and, ultimately, change.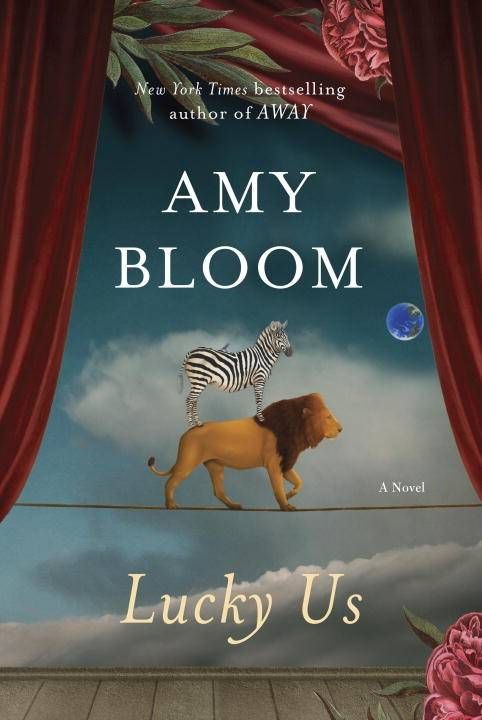 Lucky Us by Amy Bloom (Random House)
Two sisters—one the star, the other the sidekick—make their way in 1930s Hollywood and Long Island in the 1940s and 50s in this brilliant, funny novel by the New York Times bestselling author of Away.
When Eva's mother abandons her on her half-sister Iris's front porch, the girls don't seem to have much in common—except, they soon discover, a father. Thrown together with no mothers to care for them and a father who could not be considered a parent, Eva and Iris become one another's family. Iris wants to be a movie star; Eva is her sidekick. From scandal in Hollywood to the carriage house of a wealthy Long Island family, the sisters look out for each other through good and bad, until unexpected events send Iris to London, leaving Eva with a responsibility she could never have imagined.
Full of colorful characters and irresistible settings—a lavish, sensual Hollywood party; an unforgettable cross-country road trip; a Brooklyn beauty parlor where Eva reads Tarot cards; high and low life in Great Neck, Long Island—Lucky Us is a stunningly imagined novel about the longing to connect with others over self, the quest for a mother, and the meaning of family, in 1930s-50s America.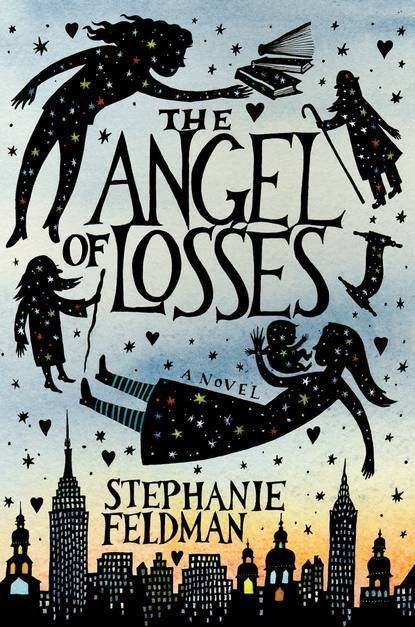 The Angel of Losses by Stephanie Feldman
When Eli Burke dies, he leaves behind a mysterious notebook full of stories about a magical figure named The White Rebbe, a miracle worker in league with the enigmatic Angel of Losses, protector of things gone astray, and guardian of the lost letter of the alphabet, which completes the secret name of God.

When his granddaughter, Marjorie, discovers Eli's notebook, everything she thought she knew about her grandfather–and her family–comes undone. To find the truth about Eli's origins and unlock the secrets he kept, she embarks on an odyssey that takes her deep into the past, from 18th century Europe to Nazi-occupied Lithuania, and back to the present, to New York City and her estranged sister Holly, whom she must save from the consequences of Eli's past.

Interweaving history, theology, and both real and imagined Jewish folktales, The Angel of Losses is a family story of what lasts, and of what we can—and cannot—escape.
PAPERBACK RELEASES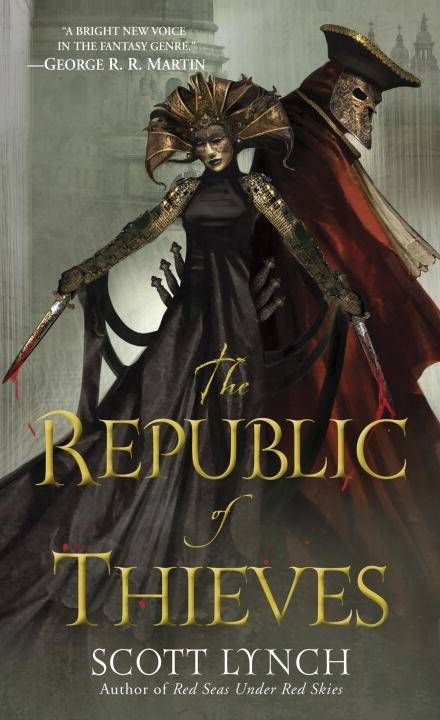 The Republic of Thieves by Scott Lynch (Del Rey, mass market)
Locke Lamora, a character George R. R. Martin has called "a charming rogue," has gotten his friends, the Gentlemen Bastards, into—and out of—enough trouble to last a few lifetimes. For Lamora, though, it's never enough. He's made an oath to rob the world blind…and have a damn good time doing it. Scott Lynch is creating a series that fans are flocking to—complete with humor, fast-paced action, and enough twists and turns to keep readers on their toes for the whole novel. And The Republic of Thieves, in which Lamora's mysterious lost love comes back to challenge him for primacy among thieves, is the long-awaited third novel of Lamora's adventures.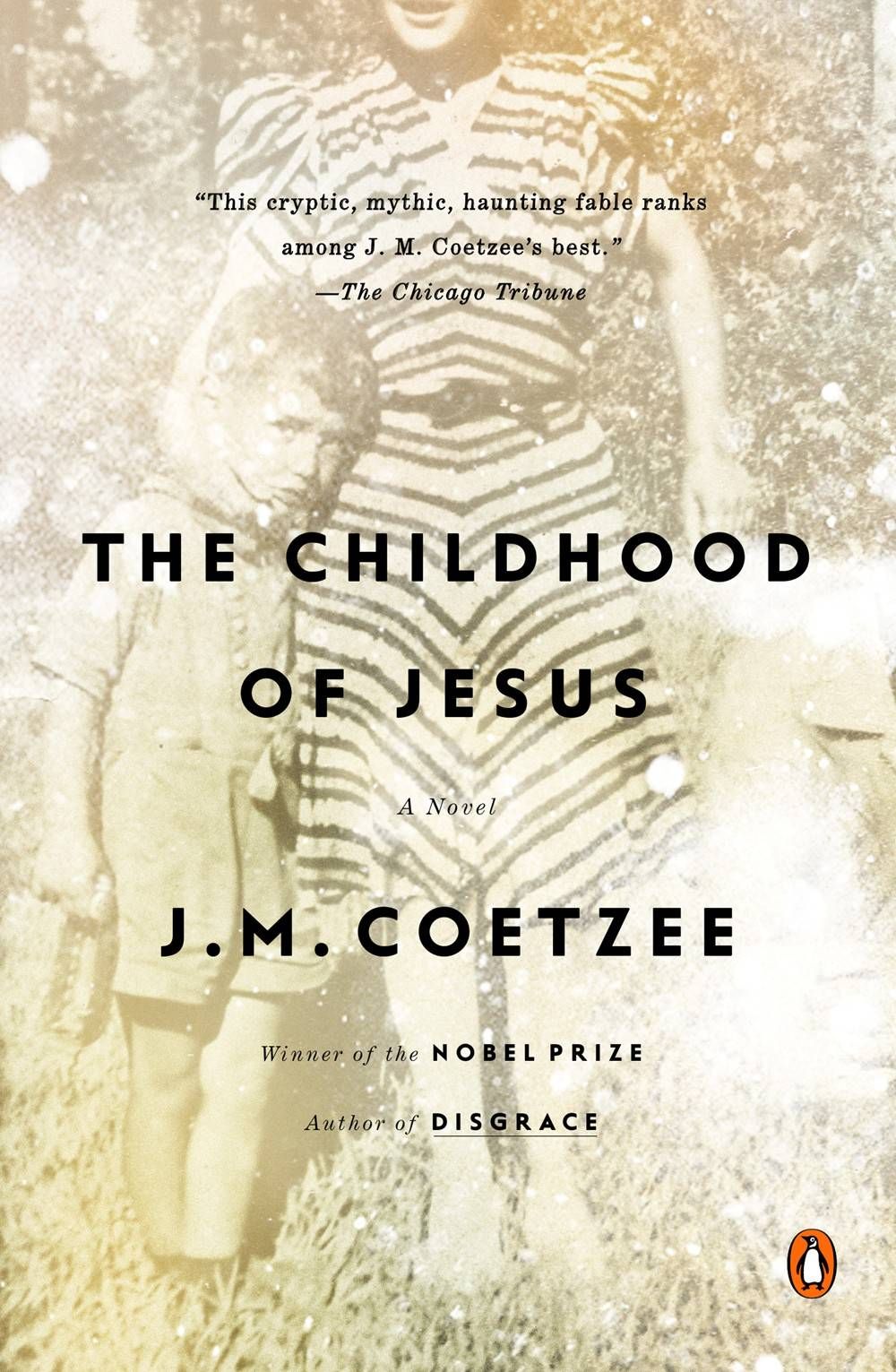 The Childhood of Jesus by J.M. Coetzee (Penguin Books)
J. M. Coetzee has won the literary world's preeminent honors for his masterfully spare prose and uncompromising vision. In The Childhood of Jesus, Coetzee accomplishes another phenomenal literary feat, crafting an eerie yet tender and compelling allegorical tale.

Separated from his mother on a boat bound for a new land, David is quite literally adrift. The piece of paper explaining his situation is lost, but a fellow passenger, Simón, vows to look after the boy. When the boat docks, David and Simón are issued new names, new birthdays, and virtually a whole new life. Strangers in a strange land, they are determined to find David's mother. Though the boy has no memory of her, Simón is certain he will recognize her at first sight. "But after we find her," David asks, "what are we here for?"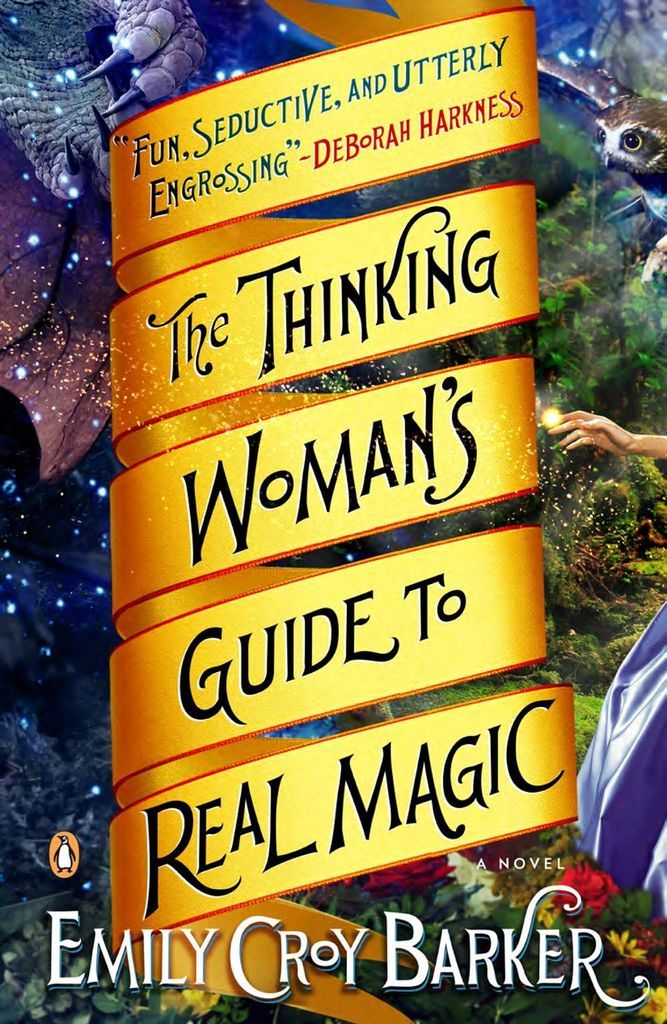 The Thinking Woman's Guide To Real Magic by Emily Croy Barker (Penguin Books)
Earning comparisons to wildly popular fantasy novels by Deborah Harkness and Lev Grossman, Emily Croy Barker's enchanting debut offers an intelligent escape into a richly imagined world. And with an appealing female protagonist, cinematic storytelling, wry humor, and wonderfully clever literary references, The Thinking Woman's Guide to Real Magic is sure to capture the imaginations of readers everywhere.

During a miserable weekend at a friend's wedding, eager to forget about her disastrous breakup and stalled dissertation, Nora Fischer wanders off and somehow finds herself in another realm. There, she meets glamorous Ilissa—who introduces Nora to a decadent new world—and her gorgeous son Raclin. But when the elegant veneer of this dreamland shatters, Nora finds herself in a fairy tale gone incredibly wrong. And the only way she can survive is by learning real magic herself.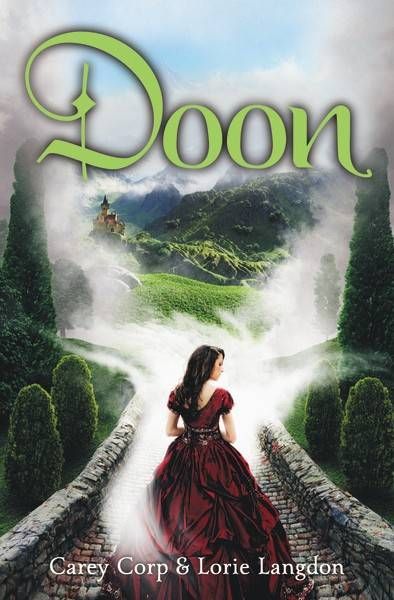 Doon by Carey Corp, Lorie Langdon (Blink)
Fairy tale retellings have become popular in today's culture, ranging from creative reimaginings of favorite childhood tales to mash-ups with today's world. And with shows such as Smash and Glee capturing people's attention, Broadway is making a comeback as well. Authors Carey Corp and Lorie Langdon tap into both trends while also providing an entertaining and spell-binding story with Doon, the first book in a new YA series featuring adventure, humor, and two amazing-and very different-romances.

In this creative spin on the classic Brigadoon, Veronica and her best friend, Mackenna, travel to Scotland for the summer in hopes of finding some peace. But the Scottish countryside holds a host of secrets-including a passageway to a mysterious land that appears to be a real-life fairy tale. In the land of Doon, two handsome princes vie for the girls' hearts. Veronica and Mackenna could have everything they've ever longed for … or end up breaking an enchantment and find themselves trapped in a world that may soon become a nightmare.