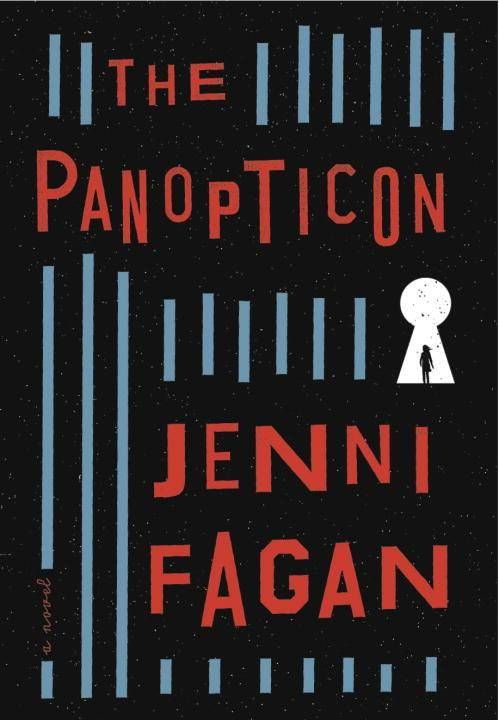 HARDBACK RELEASES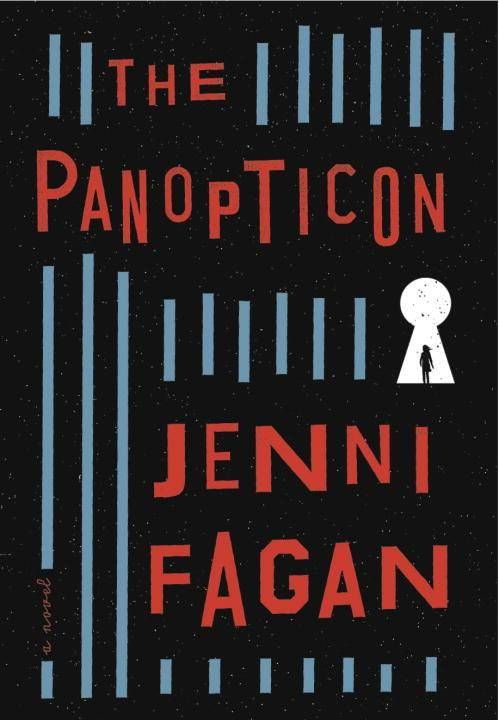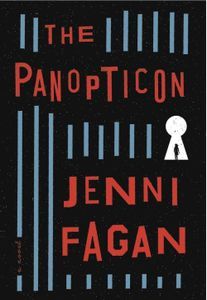 The Panopticon by Jenni Fagan (Hogarth)
A few months shy of her sixteenth birthday, Anais Hendricks sits in the back of a police car in Midlothian, Scotland, headed for the Panopticon, a home for chronic young offenders. She can't remember the events that led her here, but across town a policewoman lies in a coma and there is blood on Anais's school uniform. Put in foster care at birth, and moved through twenty-three placements before she even turned seven, Anais has been let down, or worse, by just about every adult she has ever met. And yet despite the parade of horrors visited upon her early life, Anais greets the world with a witty, blunt, and endlessly entertaining voice. Smart, funny and fierce, Anais is a counterculture outlaw.
In the Panopticon, Anais fears that the system that has turned its back on her will beat her down and break her spirit once and for all. But it is there that she also finds herself part of an ad hoc family and begins to make her first halting steps toward friendships, taking charge of her own fate and discovering the depth of her own strength.
Undercurrent by Paul Blackwell (HarperTeen)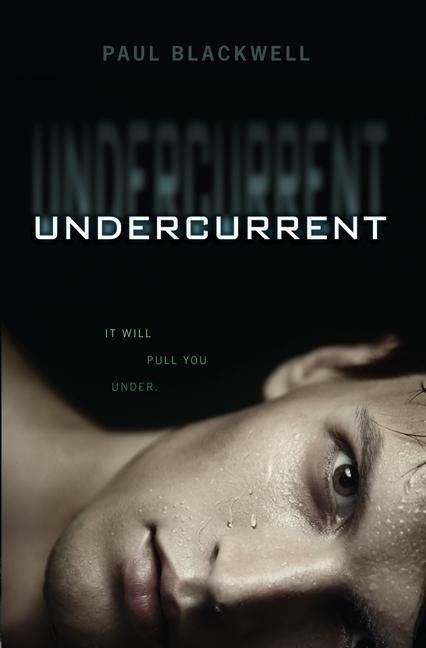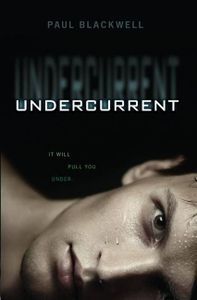 A shadowy figure. An intense roar. The sensation of falling-fast.
That's all Callum Harris remembers from his tumble over the waterfall. But when he wakes up in a hospital bed and finds his best friend trying to kill him, Callum knows something is seriously wrong. Unfortunately for him, the mysteries are just getting started.
Why are his parents acting like he's some big sports star all of a sudden? And why are all the buildings in town more run-down than Callum remembers? Worst of all…what happened to Callum's brother? Either Callum has gone seriously crazy or something happened when he went over the falls. Something impossible. Callum needs answers, and now. Because in this twisted new version of the life Callum knew, his former best friend isn't the only one who wants to see him dead.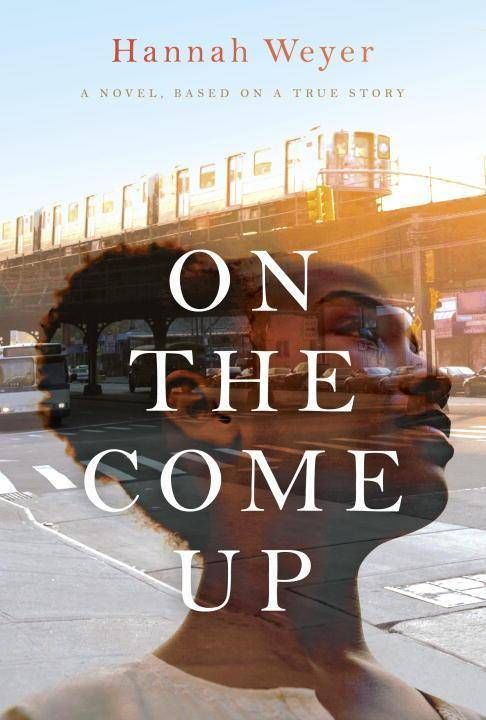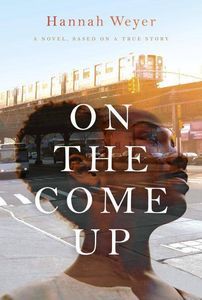 On the Come Up by Hanna Weyer (Nan A. Talese)
Written in an urban vernacular that's electrifying and intimate, On the Come Up introduces a heroine whose voice is irrepressible, dynamic, and unstintingly honest. Thirteen-year-old AnnMarie Walker dreams of a world beyond Far Rockaway, where the sway of the neighborhood keeps her tied to old ideas about success. While attending a school for pregnant teens, AnnMarie comes across a flyer advertising movie auditions in Manhattan. Astonishingly, improbably, and four months before she's due to give birth-she lands a lead role. For a time, AnnMarie soars-acting for the camera, flying to the Sundance Film Festival, seeing her face on-screen. But when the film fades from view and the realities of her life set in, AnnMarie's grit and determination are the only tools left to keep her moving forward. Told with remarkable compassion and based on the real-life story of Anna Simpson, whom the author met during the filming of the award-winning Our Song, Hannah Weyer's debut novel is an incredible act of literary ventriloquism that powerfully illuminates the lives of the urban unseen.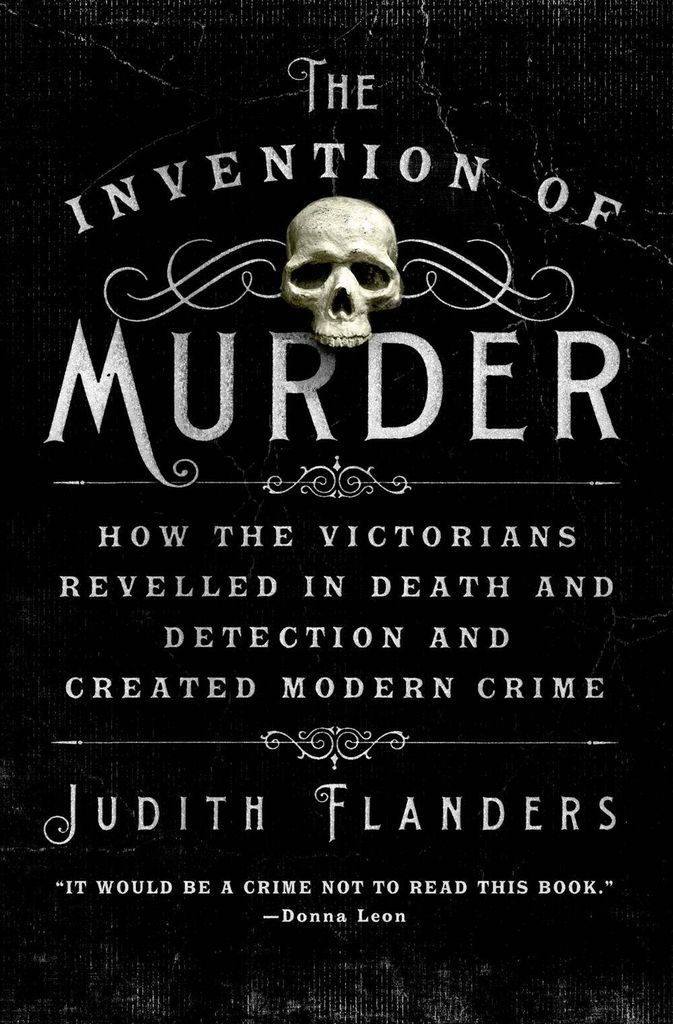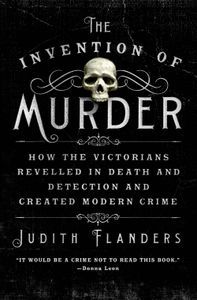 The Invention of Murder by Judith Flanders (Thomas Dunne Books)
Murder in the nineteenth century was rare. But murder as sensation and entertainment became ubiquitous—transformed into novels, into broadsides and ballads, into theatre and melodrama and opera—even into puppet shows and performing dog-acts. Detective fiction and the new police force developed in parallel, each imitating the other—the founders of Scotland Yard gave rise to Dickens's Inspector Bucket, the first fictional police detective, who in turn influenced Sherlock Holmes and, ultimately, even P.D. James and Patricia Cornwell. In this fascinating book, Judith Flanders retells the gruesome stories of many different types of murder—both famous and obscure—from the crimes (and myths) of Sweeney Todd and Jack the Ripper to the tragedies of the murdered Marr family in London's East End; Burke and Hare and their bodysnatching business in Edinburgh; and Greenacre, who transported his dismembered fiancée around town by omnibus. With an irresistible cast of swindlers, forgers, and poisoners, the mad, the bad and the dangerous to know, The Invention of Murder is both a gripping tale of crime and punishment, and history at its most readable.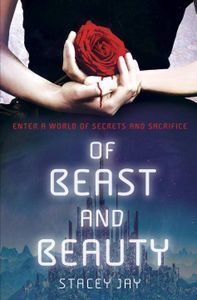 Of Beast and Beauty by Stacey Jay (Delacorte Press)
In the domed city of Yuan, the blind Princess Isra, a Smooth Skin, is raised to be a human sacrifice whose death will ensure her city's vitality. In the desert outside Yuan, Gem, a mutant beast, fights to save his people, the Monstrous, from starvation. Neither dreams that together, they could return balance to both their worlds.
Isra wants to help the city's Banished people, second-class citizens despised for possessing Monstrous traits. But after she enlists the aid of her prisoner, Gem, who has been captured while trying to steal Yuan's enchanted roses, she begins to care for him, and to question everything she has been brought up to believe.
As secrets are revealed and Isra's sight, which vanished during her childhood, returned, Isra will have to choose between duty to her people and the beast she has come to love.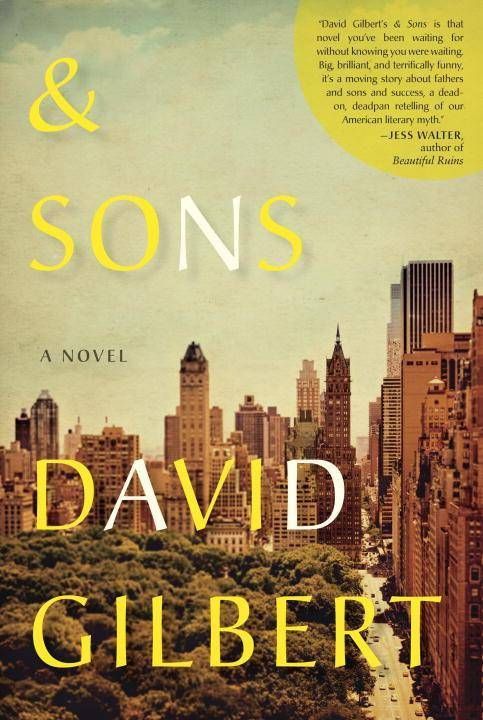 & Sons by David Gilbert (Random House)
The funeral of Charles Henry Topping on Manhattan's Upper East Side would have been a minor affair (his two-hundred-word obit in The New York Times notwithstanding) but for the presence of one particular mourner: the notoriously reclusive author A. N. Dyer, whose novel Ampersand stands as a classic of American teenage angst. But as Andrew Newbold Dyer delivers the eulogy for his oldest friend, he suffers a breakdown over the life he's led and the people he's hurt and the novel that will forever endure as his legacy. He must gather his three sons for the first time in many years-before it's too late.
So begins a wild, transformative, heartbreaking week, as witnessed by Philip Topping, who, like his late father, finds himself caught up in the swirl of the Dyer family. First there's son Richard, a struggling screenwriter and father, returning from self-imposed exile in California. In the middle lingers Jamie, settled in Brooklyn after his twenty-year mission of making documentaries about human suffering. And last is Andy, the half brother whose mysterious birth tore the Dyers apart seventeen years ago, now in New York on spring break, determined to lose his virginity before returning to the prestigious New England boarding school that inspired Ampersand. But only when the real purpose of this reunion comes to light do these sons realize just how much is at stake, not only for their father but for themselves and three generations of their family.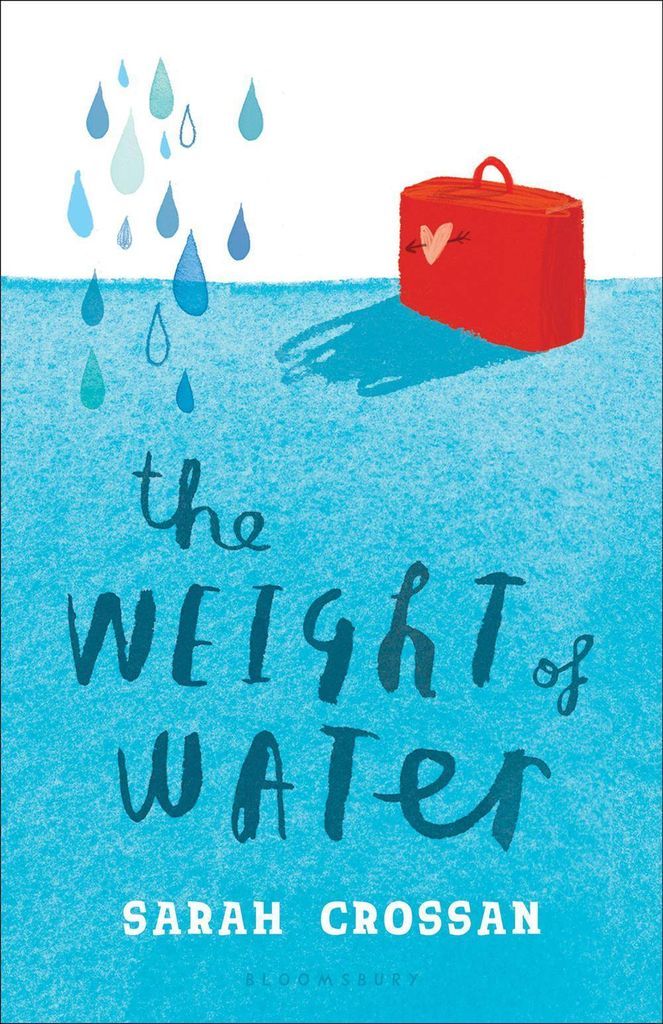 The Weight of Water by Sarah Crossan (Bloomsbury USA Childrens)
Carrying just a suitcase and an old laundry bag filled with clothes, Kasienka and her mother are immigrating to England from Poland. Kasienka isn't the happiest girl in the world. At home, her mother is suffering from a broken heart as she searches for Kasienka's father. And at school, Kasienka is having trouble being the new girl and making friends. The only time she feels comforted is when she's swimming at the pool. But she can't quite shake the feeling that she's sinking. Until a new boy swims into her life, and she learns that there might be more than one way to stay afloat.
The Weight of Water is a coming-of-age story that deftly handles issues of immigration, alienation, and first love. Moving and poetically rendered, this novel-in-verse is the story of a young girl whose determination to find out who she is prevails.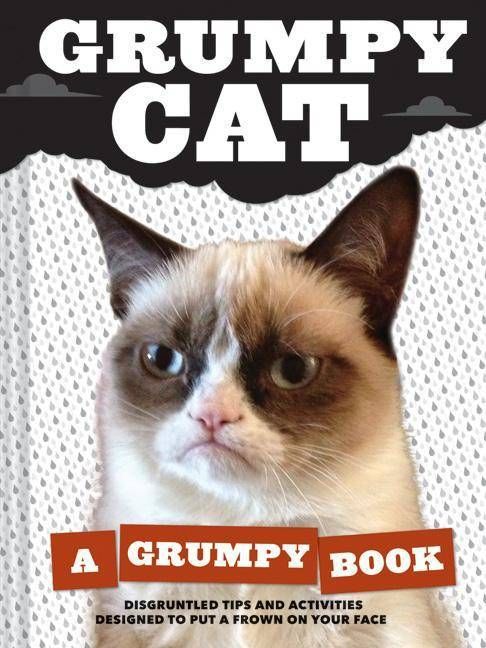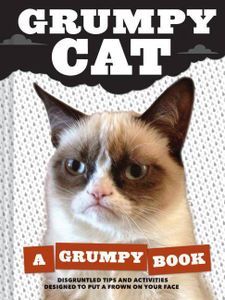 Grumpy Cat: A Grumpy Book by Grumpy Cat (Chronicle Books)
Internet sensation Grumpy Cat's epic feline frown has inspired legions of devoted fans. Celebrating the grouch in everyone, the Grumpy Cat book teaches the fine art of grumpiness and includes enough bad attitude to cast a dark cloud over the whole world. Featuring brand new as well as classic photos, and including grump-inspiring activities and games, Grumpy Cat delivers unmatched, hilarious grumpiness that puts any bad mood in perspective.
PAPERBACK RELEASES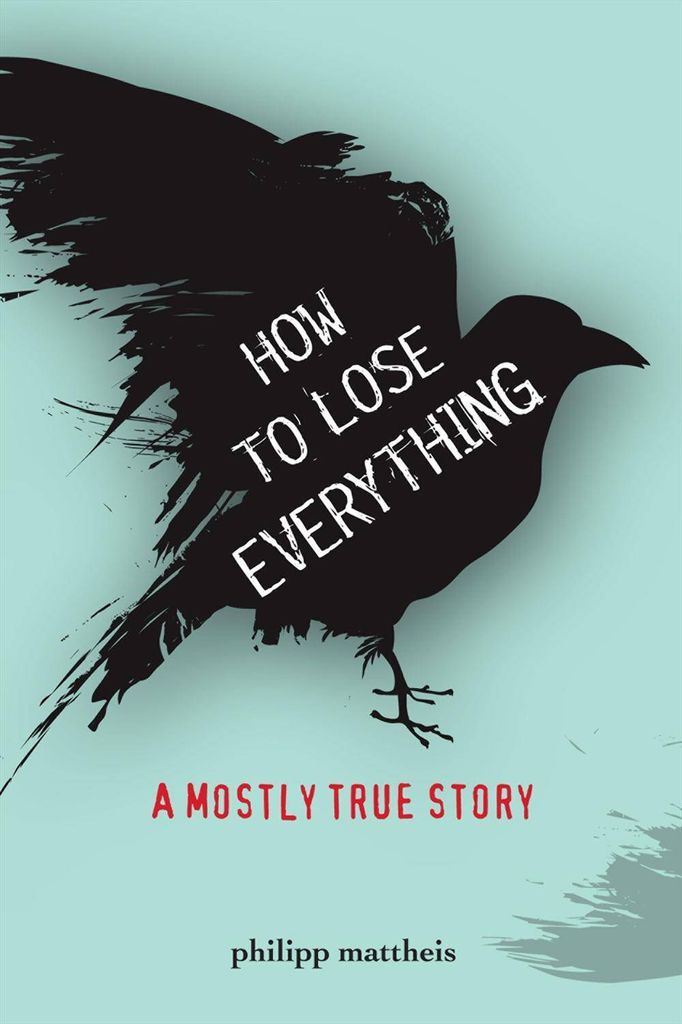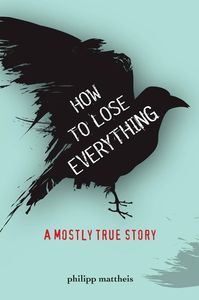 How to Lose Everything: A Mostly True Story by Phillip Mattheis (Zest Books)
Jonathan, Sam, Schulz, and Eric usually spend their summers hanging out at the park, skateboarding and dreaming about the time when they'll finally move out of the suburbs. But in the summer of 1994, the four teenagers find a small fortune hidden inside an abandoned house. What starts out as a blessing soon turns into a curse, however, as stress, drugs, and dwindling funds raise some serious questions about the future. Eighteen years later Jonathan returns to that life-changing summer to tally up the cost of that discovery, exploring how a broken dream led to a totally renewed sense of purpose.
HHhH by Laurent Binet (Picador)
HHhH: "Himmlers Hirn heisst Heydrich," or "Himmler's brain is called Heydrich." The most lethal man in Hitler's cabinet, Reinhard Heydrich seemed indestructible-until two exiled operatives, a Slovak and a Czech, killed him and changed the course of history.
In Laurent Binet's mesmerizing debut, we follow Jozef Gabcík and Jan Kubiš from their dramatic escape from Nazi-occupied Czechoslovakia to their fatal attack on Heydrich and their own brutal deaths in the basement of a Prague church. A seamless blend of memory, actuality, and Binet's own remarkable imagination, HHhH is at once thrilling and intellectually engrossing-a fast-paced novel of the Second World War that is also a profound meditation on the debt we owe to history.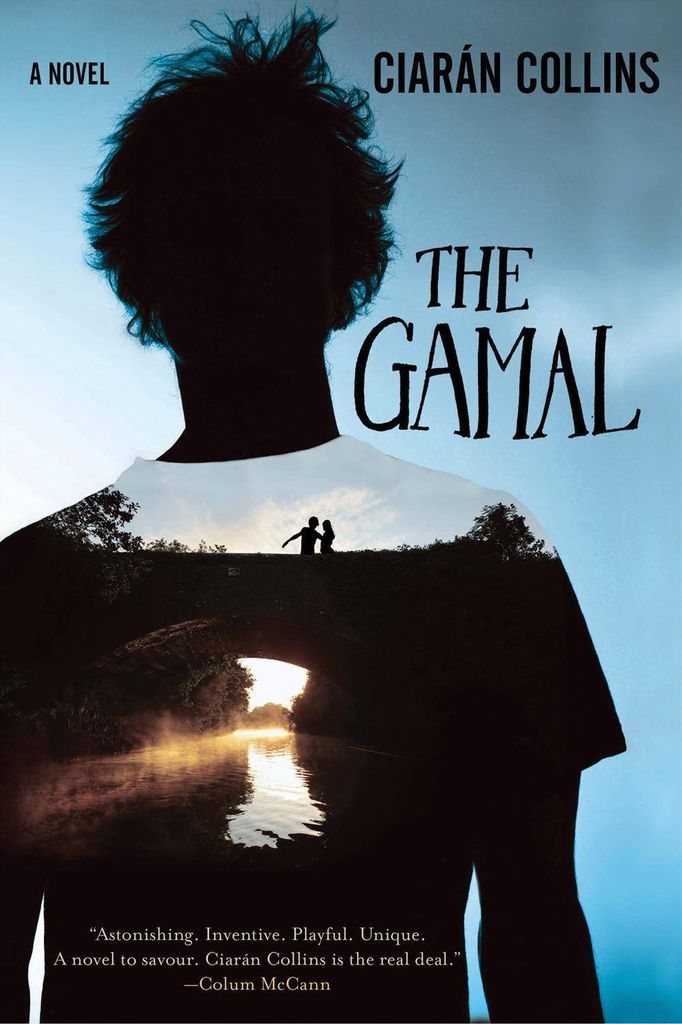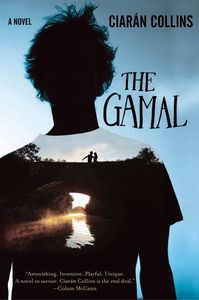 The Gamal by Cieran Collins (Bloomsbury USA)
Meet Charlie. People think he's crazy. But he's not. People think he's stupid. But he's not. People think he's innocent…He's the Gamal.
Charlie has a story to tell, about his best friends Sinéad and James and the bad things that happened. But he can't tell it yet, at least not 'til he's worked out where the beginning is. Is the beginning long ago when Sinéad first spoke up for him after Charlie got in trouble at school for the millionth time? Or was it later, when Sinéad and James followed the music and found each other? Or was it later still on that terrible night when something unspeakable happened after closing time and someone chose to turn a blind eye?
This is the story of the dark heart of an Irish village, of how daring to be different can be dangerous, and how there is nothing a person will not do for love.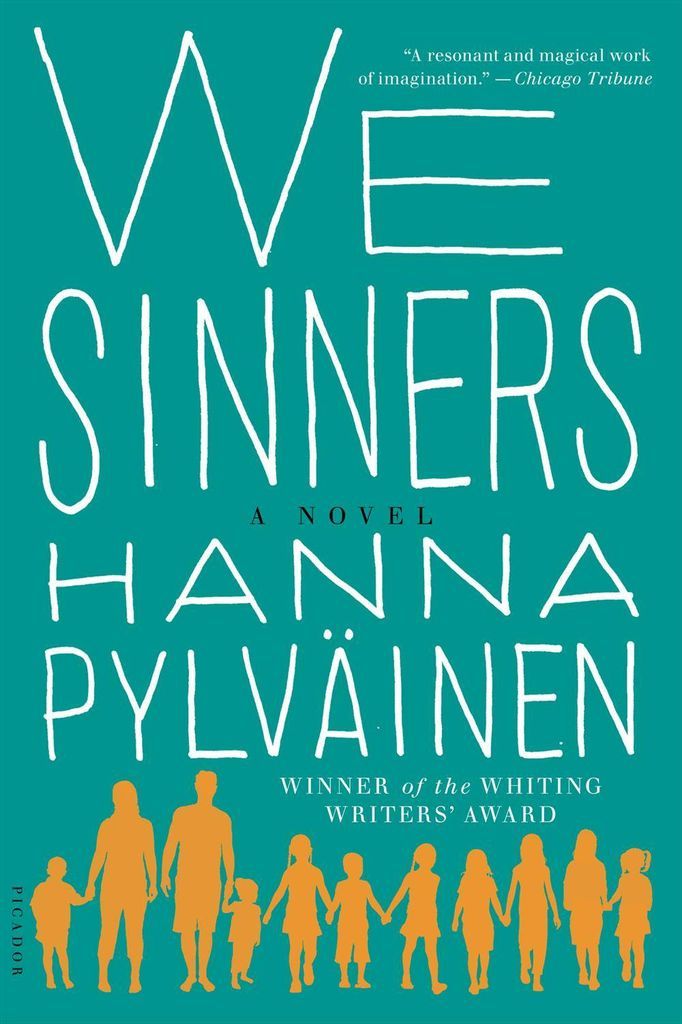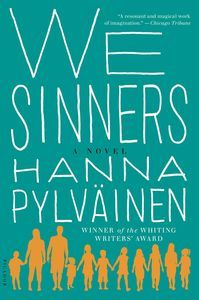 We Sinners by Hanna Pylväinen (Picador)
In this stunning, highly acclaimed debut novel, Hanna Pylväinen's We Sinners introduces us to an unforgettable family, bound together and torn apart by their intense religious devotion. Despite the ways all eleven of the Rovaniemis have built their lives around the conservative religion's rigid guidelines-music, television, makeup, and even school dances are strictly prohibited-their eventual places in the wider world and their paths to get there could not be more different, or more painful to each other. The children who reject the church learn that freedom comes at an almost unbearable cost, and those who stay struggle daily with the temptations of modern culture. Wholly absorbing and unflinching in its emotional honesty, We Sinners shows us how far we will go for faith and for each other, and the consequences when love-or God-is not enough.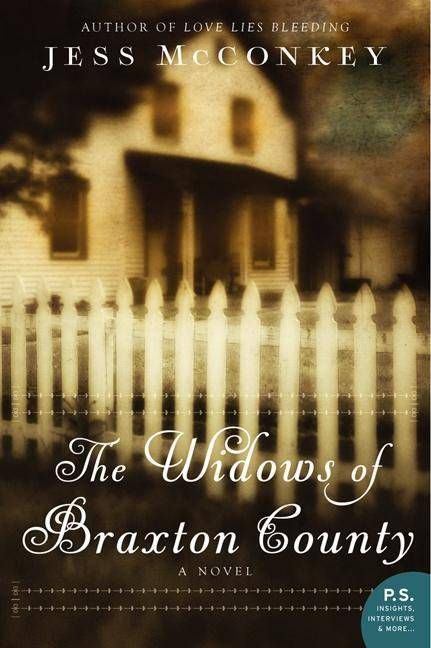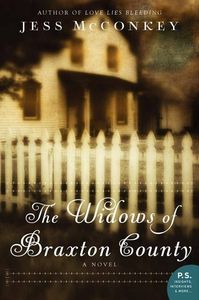 The Widows of Braxton County by Jess McConkey (William Morrow Paperbacks)
Kate is ready to put her nomadic, city-dwelling past behind her when she marries Joseph Krause and moves with him to the Iowa farm that has been in his family for more than 140 years. But life on the farm isn't quite as idyllic as she'd hoped. It's filled with chores, judgmental neighbors and her mother-in-law who-unbeknownst to Kate until after the wedding-will be living with them.
As Kate struggles to find her place in in the small farming community, she begins to realize that her husband and his family are not who she thought they were. According to town gossip, the Krause family harbors a long-kept secret about a mysterious death that haunts Kate as a dangerous, unexplainable chain of events begins.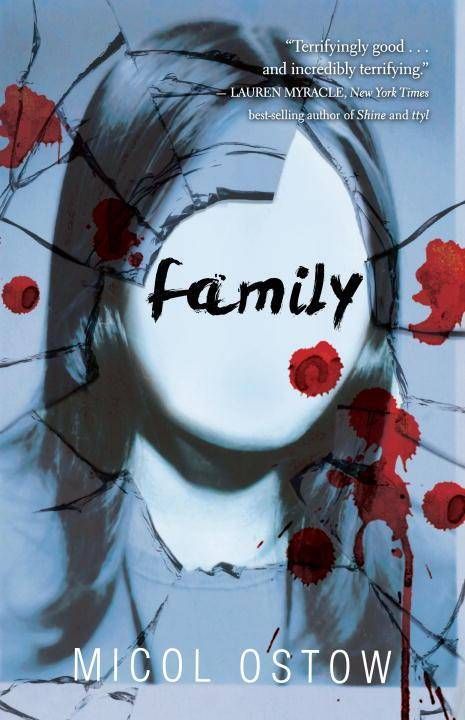 Family by Micol Ostow (Egmont USA)
It is a day like any other when seventeen-year-old Melinda Jensen hits the road for San Francisco, leaving behind her fractured home life and a constant assault on her self-esteem. Henry is the handsome, charismatic man who comes upon her, collapsed on a park bench, and offers love, a bright new consciousness, and-best of all-a family. One that will embrace her and give her love. Because family is one thing Mel has never really had. And this new family, Henry's family, shares everything. They share the chores, their bodies, and their beliefs. And if Mel truly wants to belong, she will share in everything they do. No matter what the family does, or how far they go.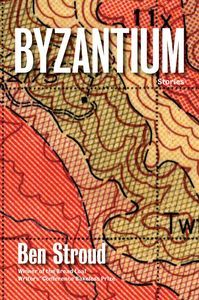 Byzantium: Stories by Ben Stroud (Graywolf Press)
Ancient cities and fallen empires come to life in this masterful collection. In the Byzantine court, a noble with a crippled hand is called upon to ensure that a holy man poses no threat to the throne. On an island in Lake Michigan, a religious community crumbles after an ardent convert digs a little too deep. And the black detective Jackson Hieronymus Burke rises to fame and falls from favor in two stories that recount his origins in Havana and the height of his success in Kaiser Wilhelm's Germany. Ben Stroud's historical reimaginings twist together with contemporary stories to reveal startling truths about human nature across the centuries. In his able hands, Byzantium makes us believe that these are accounts we haven't heard yet. As the chronicler of Burke's exploits muses, "After all, where does history exist, except in our imagination? Does that make it any less true?"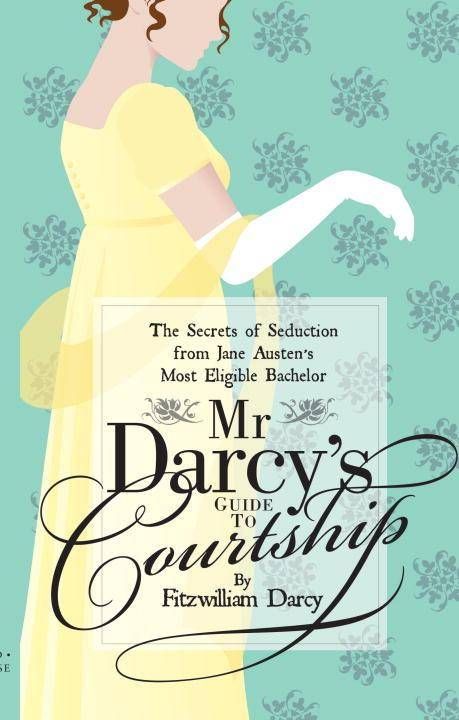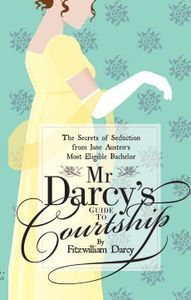 Mr. Darcy's Guide to Courtship by Fitzwilliam Darcy (Old House)
Inspired by the works of Jane Austen, the amusingly tongue-in-cheek Mr Darcy's Guide to Courtship is written from the perspective of Pride and Prejudice's Mr. Darcy and closely based on real Regency advice manuals. It is a hilarious and irreverent picture of the social mores of the period and of how men thought about women – and sheds amusing light on men of the modern age, too! Readers can dip into different sections for Darcy's views on a myriad of issues, including "What Females Want", "The Deceptions of Beautiful Women" and "Winning Their Affections, Flattery, Making Conversation, and Flirting!" Also included are sections written by Pride and Prejudice's Miss Caroline Bingley and Mr Darcy's correspondence with famous Regency figures including the Duke of Wellington.
_____________________________
Sign up for our newsletter to have the best of Book Riot delivered straight to your inbox every two weeks. No spam. We promise.
To keep up with Book Riot on a daily basis, follow us on Twitter, like us on Facebook, and subscribe to the Book Riot podcast in iTunes or via RSS. So much bookish goodness–all day, every day.