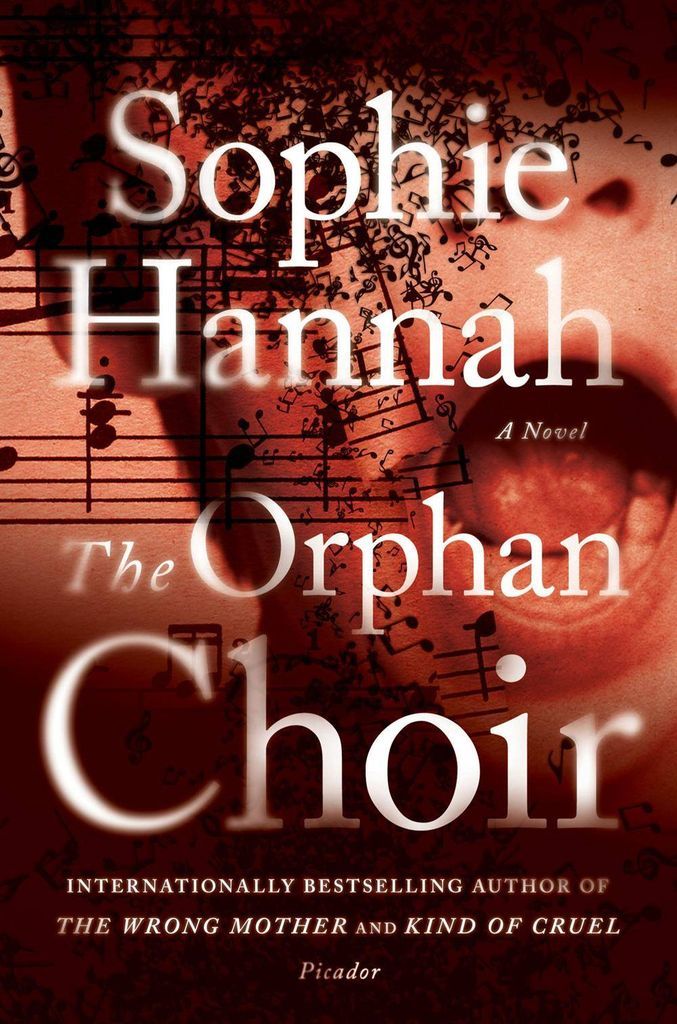 HARDCOVER RELEASES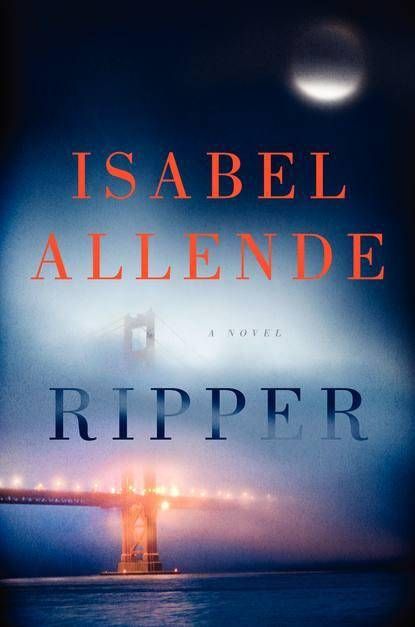 Ripper by Isabel Allende (Harper)
The Jackson women, Indiana and Amanda, have always had each other. Yet, while their bond is strong, mother and daughter are as different as night and day. Indiana, a beautiful holistic healer, is a free-spirited bohemian. Long divorced from Amanda's father, she's reluctant to settle down with either of the men who want her-Alan, the wealthy scion of one of San Francisco's elite families, and Ryan, an enigmatic, scarred former Navy SEAL.
While her mom looks for the good in people, Amanda is fascinated by the dark side of human nature, like her father, the SFPD's Deputy Chief of Homicide. Brilliant and introverted, the MIT-bound high school senior is a natural-born sleuth addicted to crime novels and Ripper, the online mystery game she plays with her beloved grandfather and friends around the world.
When a string of strange murders occurs across the city, Amanda plunges into her own investigation, discovering, before the police do, that the deaths may be connected. But the case becomes all too personal when Indiana suddenly vanishes. Could her mother's disappearance be linked to the serial killer? Now, with her mother's life on the line, the young detective must solve the most complex mystery she's ever faced before it's too late.
The Last Enchantments by Charles Finch (St. Martin's Press)
After graduating from Yale, William Baker, scion of an old line patrician family, goes to work in presidential politics. But when the campaign into which he's poured his heart ends in disappointment, he decides to leave New York behind, along with the devoted, ambitious, and well-connected woman he's been in love with for the last four years.
Will expects nothing more than a year off before resuming the comfortable life he's always known, but he's soon caught up in a whirlwind of unexpected friendships and romantic entanglements that threaten his safe plans. As he explores the heady social world of Oxford, he becomes fast friends with Tom, his snobbish but affable flat mate; Anil, an Indian economist with a deep love for gangster rap; Anneliese, a German historian obsessed with photography; and Timmo, whose chief ambition is to become a reality television star. What he's least prepared for is Sophie, a witty, beautiful and enigmatic woman who makes him question everything he knows about himself.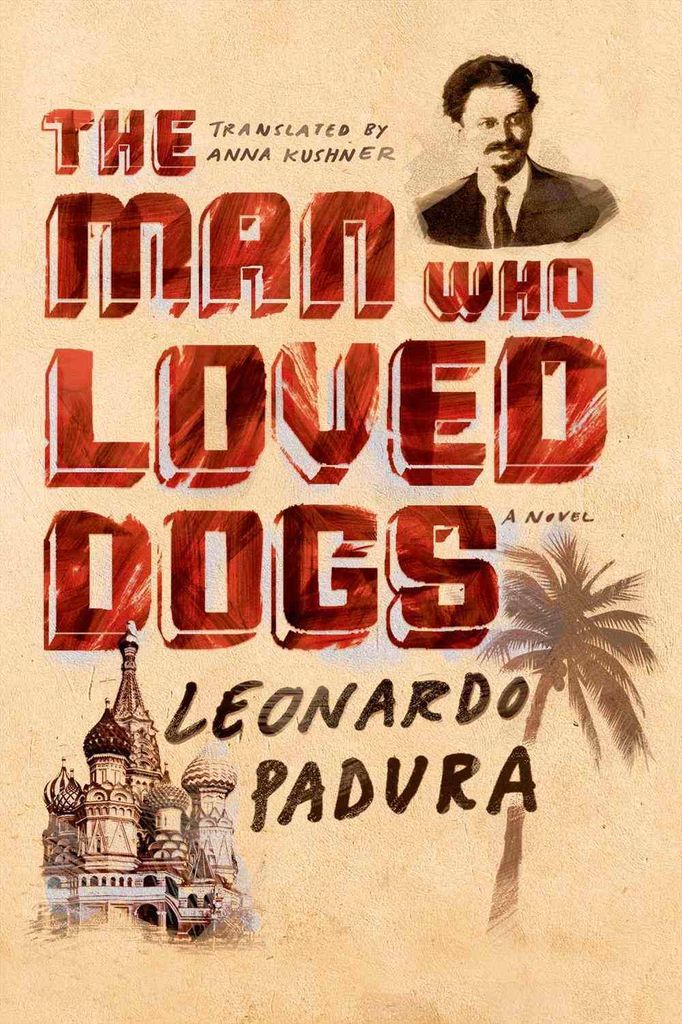 The Man Who Loved Dogs by Leonardo Padura (Farrar, Straus and Giroux)
In his youth, Iván Cárdenas Maturell was the great promise of modern Cuban literature. But after Iván dared to write a story that was deemed counterrevolutionary, he suffered the consequences and became not just a loser but a defeated man. After two years of obligatory social service, Iván returns to Havana and takes a job editing a veterinary magazine. One afternoon, he meets a mysterious foreigner in the company of two Russian wolfhounds, whom he quickly names "the man who loved dogs."
Their initially superficial exchanges eventually lead to more heartfelt conversations in which Iván discloses his own fears and frustrations and the man who loved dogs admits that he is dying. In the shadow of death, the foreign man feels compelled to relay the details of his life to another person, and confesses to Iván that he is actually Ramón Mercader, the man who killed Leon Trotsky in Mexico City.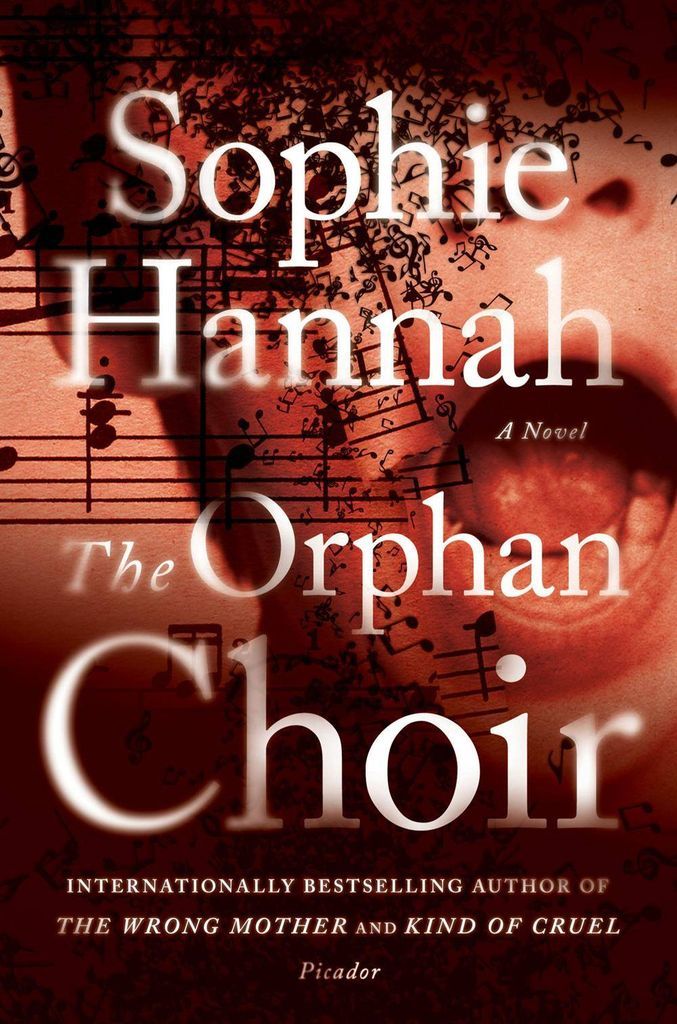 The Orphan Choir by Sophie Hannah (Picador)
Louise has no reason left to stay in the city. She can't see her son, Joseph, who is away at boarding school where he performs in a prestigious boys' choir. Her troublesome neighbor has begun blasting choral music at all hours of the night—and to make matters worse, she's the only one who can hear it.
Hoping to find some peace, Louise convinces her husband, Stuart, to buy them a country house in an idyllic, sun-dappled community called Swallowfield. But it seems that the haunting melodies of the choir have followed her there. Against the pleas and growing disquiet of her husband, Louise starts to suspect that this sinister choir is not only real, but a warning. But of what? And how can it be, when no one else can hear it?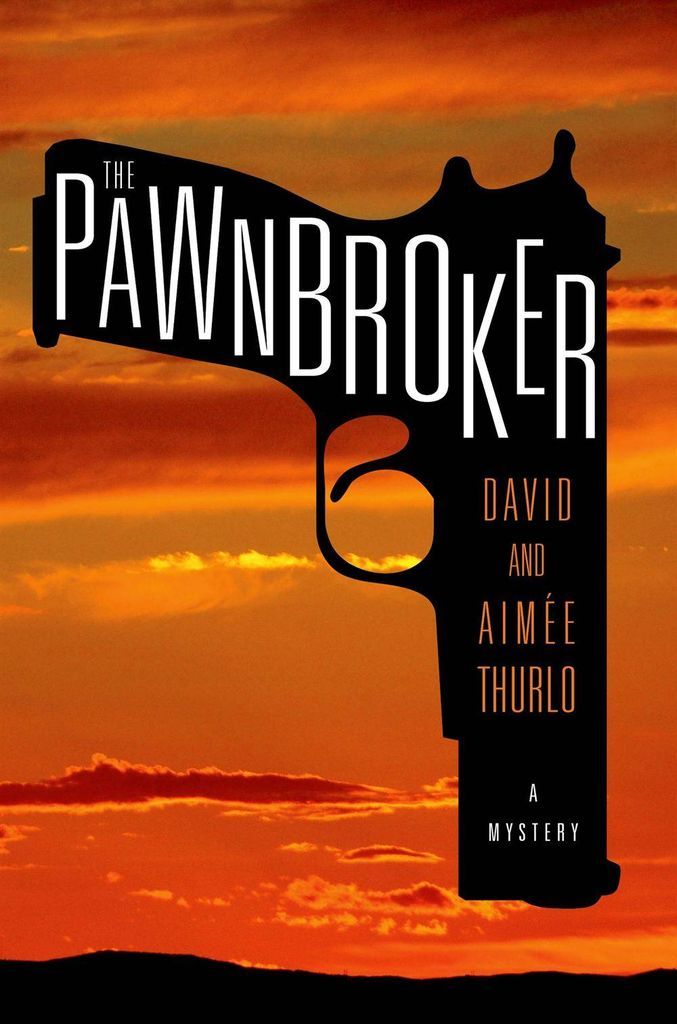 The Pawnbroker by Aimee Thurlo and David Thurlo (Minotaur Books)
Charlie Henry is the proud new owner of the Three Balls pawnshop, having recently returned Stateside from special-ops work in Iraq. The transition back to normal life seems to be going smoothly for him and his Army buddy and co-owner of the shop, Gordon Sweeney—until Gina, Charlie's childhood friend, gets shot in a transaction for information from the previous owner of Three Balls. Gordon rushes to help Gina as she bleeds on the sidewalk, while Charlie roars off on a chase to catch the shooter.
The shooter gets away, and as they dig deeper, they find that the shooting has to do with Howard Baza, the previous owner of the pawnshop, and his rather questionable morals. The Albuquerque Police Department reluctantly lets the two ex-soldiers lend a hand with the investigation. Along the way they get tangled up in gang rivalries and led astray by false identities. They discover that nothing is what it seems, and almost no one is who they appear to be. Charlie and Gordon must use their skills to track down the killer and find out what happened—and why.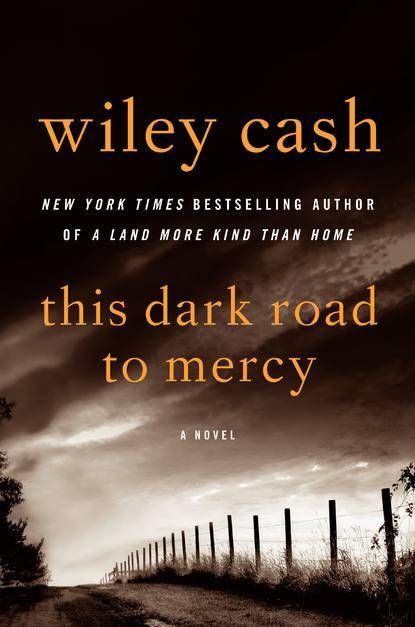 This Dark Road to Mercy by Wiley Cash (William Morrow)
When their mother dies unexpectedly, twelve-year-old Easter and her six-year-old sister Ruby are shuffled into the foster care system in Gastonia, North Carolina, a town not far from the Appalachian mountains. But just as they settle into their new life, their errant father, Wade, an ex-minor league baseball player whom they haven't seen in years, suddenly appears and wants to spend more time with them. Unfortunately, Wade has signed away legal rights to his daughters, and the only way he can get Easter and Ruby back is to steal them away in the middle of the night.
Brady Weller, the girls' court-appointed guardian, begins looking for Wade, and he quickly turns up unsettling information linking Wade to a recent armored car heist, one with a whopping $14.5 million missing. But Brady Weller isn't the only one hunting the desperate father. Robert Pruitt, a shady and mercurial man nursing a years-old vendetta, is also determined to find Wade and claim his due.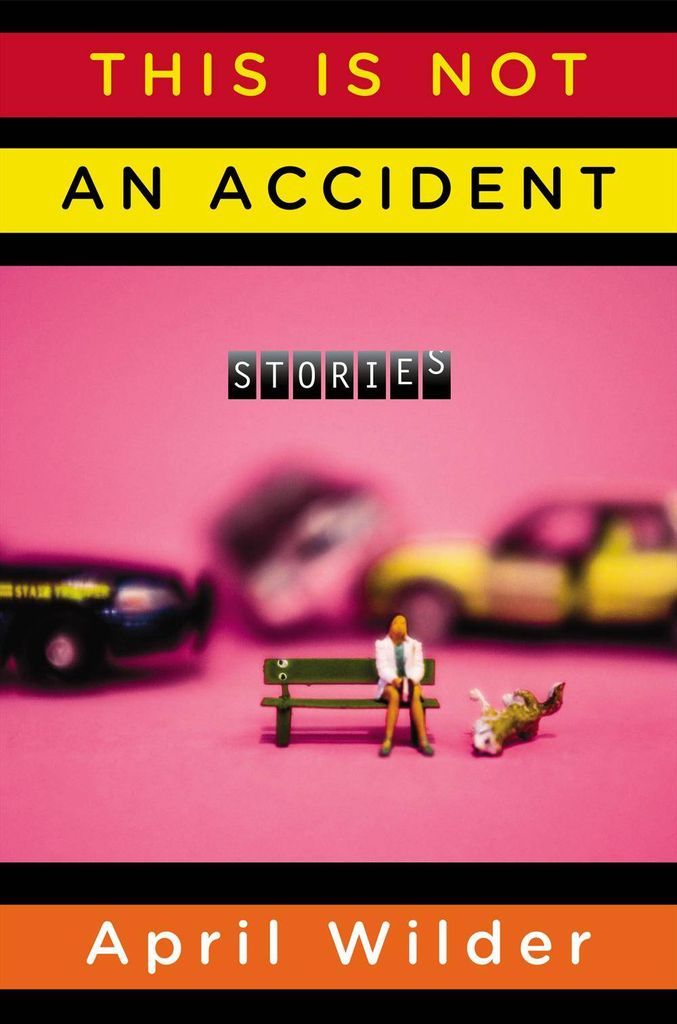 This is Not an Accident: Stories by April Wilder (Viking Adult)
April Wilder's characters (some normal, some less so) have this in common: they are spiraling (or inching) toward self-destruction. An almost poetic range of disasters are sought out and savored in This Is Not an Accident, from bad romance to iffy adoption decisions to unsteady liaisons with animals and dolls; from compulsive driving to compulsive written correspondence with oneself.
A house sitter hides among poets in Salt Lake City after his canine charge dies tragically. A grandma's boyfriend holds a backyard barbecue under siege—with the kids as his pint-sized guards. The world of these slightly off-center individuals is similarly off by a few degrees. But by the end, we realize it's not as far off as we would like to think: this is modern American life. What Wilder captures is not a dark side, but rather the side we all know well and hide from others, and ourselves. In the tradition of Wells Tower and Jim Shepard,This Is Not an Accident signals a bold new voice and delivers the kind of insanely incisive moments only a master of the human condition can conjure.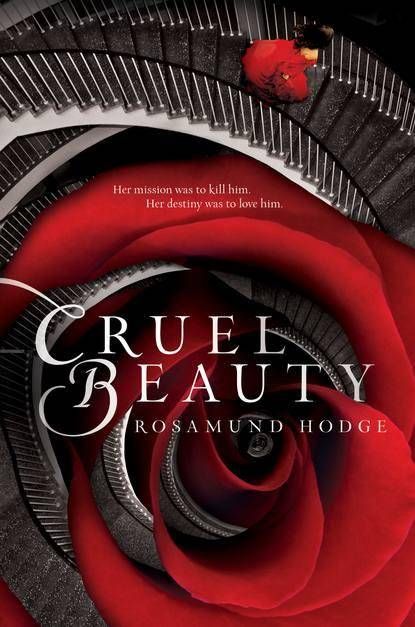 Cruel Beauty by Rosamund Hodge (Balzer + Bray)
Based on the classic fairy tale Beauty and the Beast, Cruel Beauty is a dazzling love story about our deepest desires and their power to change our destiny. Since birth, Nyx has been betrothed to the evil ruler of her kingdom-all because of a foolish bargain struck by her father. And since birth, she has been in training to kill him.
With no choice but to fulfill her duty, Nyx resents her family for never trying to save her and hates herself for wanting to escape her fate. Still, on her seventeenth birthday, Nyx abandons everything she's ever known to marry the all-powerful, immortal Ignifex. Her plan? Seduce him, destroy his enchanted castle, and break the nine-hundred-year-old curse he put on her people. But Ignifex is not at all what Nyx expected. The strangely charming lord beguiles her, and his castle-a shifting maze of magical rooms-enthralls her.
As Nyx searches for a way to free her homeland by uncovering Ignifex's secrets, she finds herself unwillingly drawn to him. Even if she could bring herself to love her sworn enemy, how can she refuse her duty to kill him? With time running out, Nyx must decide what is more important: the future of her kingdom, or the man she was never supposed to love.
PAPERBACK RELEASES
Autobiography of Us by Aria Beth Sloss (Picador)
Autobiography of Us tells the story of Rebecca Madden and her reckless friend Alex Carrington—two women who, against a backdrop of white gloves and tinkling cocktail glasses in 1960s Pasadena, become fast friends and confidants. Over the years, as both girls' dreams change shape both struggle to define themselves against their mothers' expectations and against a nation on the verge of sweeping cultural change. One summer night, an act of betrayal will forever shake their friendship and define the course of their lives. Decades later, Rebecca looks back on her relationship with Alex, revealing the truths of that night and the years that follow, her life still irrevocably braided into another's. A "delicate, bittersweet" (USA Today) story of a decades-long bond, Sloss's debut is also a powerful portrait of love, loss, and two friends caught between repression and revolution.
Bristol House by Beverly Swerling (Plume)
Historian Annie Kendall arrives at London's Bristol House on an assignment to research ancient artifacts from the Holy Land. She's desperate to escape her troubled past with the help of the shadowy employer who has hired her for an unusual, but well-paid, mission. So Annie is determined to ignore the strange manifestations in her flat—including the appearance of a ghostly Carthusian monk. When she crosses paths with Geoff Harris, a well-known TV journalist and a dead ringer for the strange apparition, they are called upon to crack an enigmatic code, still unbroken after five hundred years.
Widely acclaimed for her historical fiction, Beverly Swerling delivers an enchanting and epic tale of a historian and a monk half a millennium apart—and the unsolved mysteries of Tudor London that bring them together.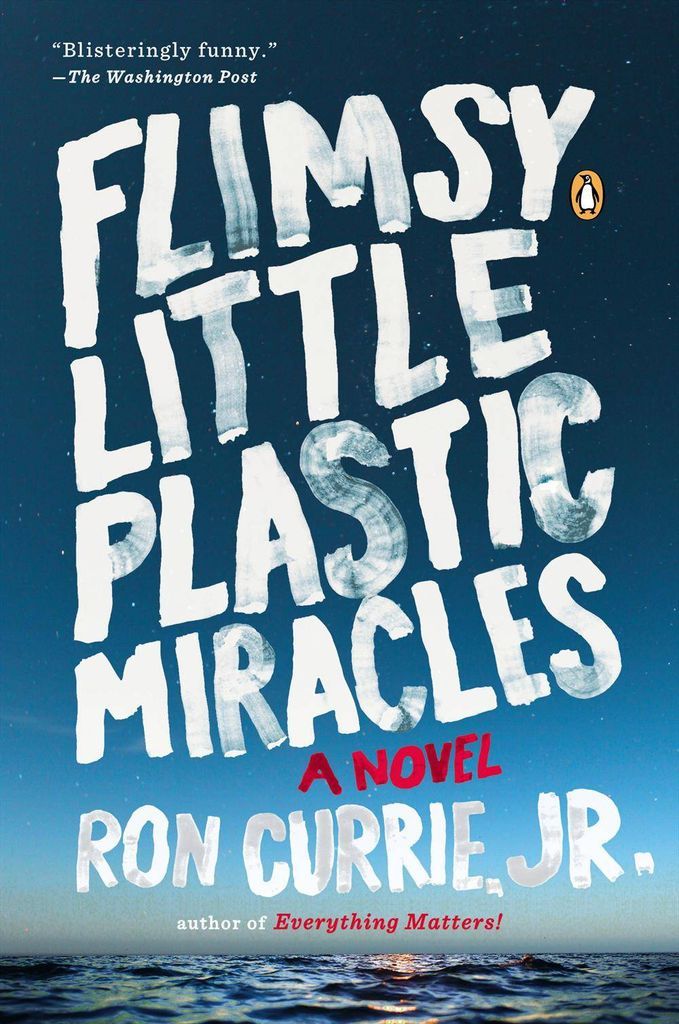 Flimsy Little Plastic Miracles by Ron Currie, Jr. (Penguin Books)
Ron Currie, Jr.'s first two works of fiction, God Is Dead and Everything Matters!, dazzled readers and critics alike with their audacity, originality, and psychological insight. Hailed by the New York Times's Janet Maslin as a "startlingly talented writer," Currie once again moves and provokes us with his latest genre-bending novel, one that asks why literal veracity means more to us than deeper truths.
The protagonist of Flimsy Little Plastic Miracles is named Ron Currie, Jr., and as you'd expect, he's a lot like the guy who wrote the book. Both of them are writers; both of their fathers are dead; both are deeply in love with women whose beauty and allure are matched only by their elusiveness. When Currie the character travels to a small Caribbean island to begin a new book about the woman he loves, he inadvertently fakes his own death, which turns out to be the best career move he's ever made–until he learns that the one thing that the world will not forgive is having been told a deeply satisfying lie.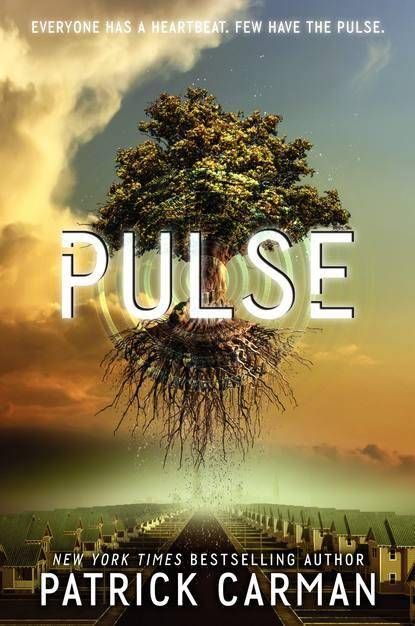 Pulse by Patrick Carman (Katherine Tegen Books)
The year is 2051, and the world is still recognizable. With the help of her mysterious classmate Dylan Gilmore, Faith Daniels discovers on the roof of an old Nordstrom that she can move objects with her mind. This telekinetic ability is called a "pulse," and Dylan has the talent, too.
In riveting action scenes, Faith demonstrates her ability to use her pulse against a group of telekinesis masters so powerful they will flatten their enemies by uprooting street lights, moving boulders, and changing the course of a hurtling hammer so that it becomes a deadly weapon. But even with great talent, the mind-and the heart-can be difficult to control. If Faith wants to join forces with Dylan and save the world, she'll have to harness the power of both.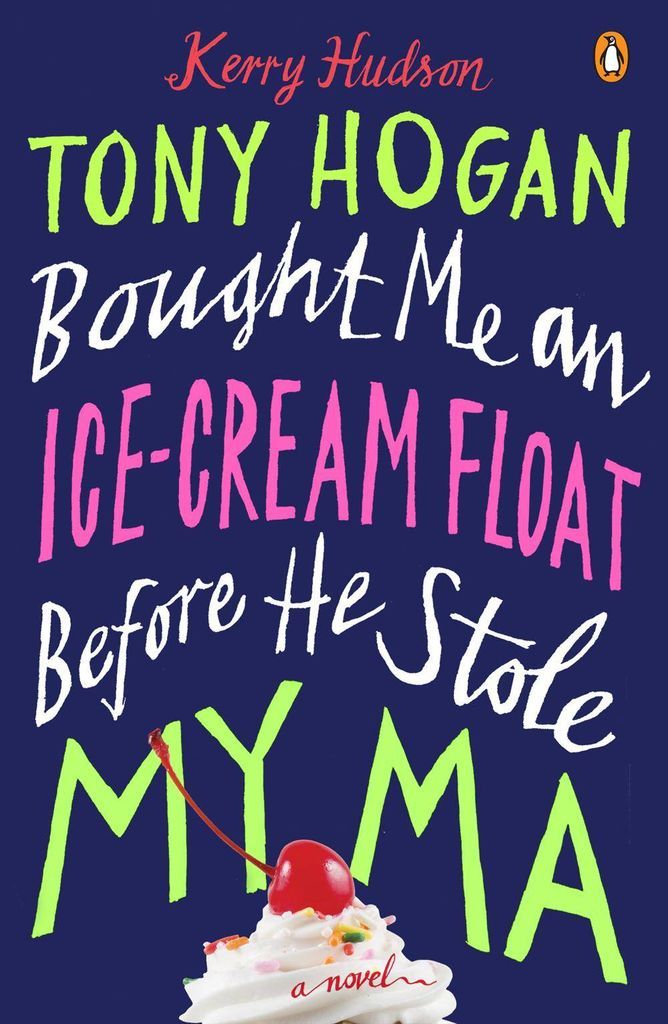 Tony Hogan Bought Me an Ice-Cream Float Before He Stole My Ma by Kerry Hudson (Penguin Books)
Reminiscent of early Roddy Doyle, Tony Hogan Bought Me an Ice-Cream Float Before He Stole My Ma begins with our singular heroine's less than idyllic birth and quickly moves to a spectacular fight that lands Janie and her mother in a local women's shelter. From there it's on to a dodgy council flat and a succession of unsuitable men, including the hard-drinking, drug-dealing, ice-cream-buying Tony Hogan. Kerry Hudson's arrestingly original debut will enthrall readers with Janie's tragicomic and moving story about coming of age in a non-traditional family amid the absurdities of the 1980s and Thatcherite Britain.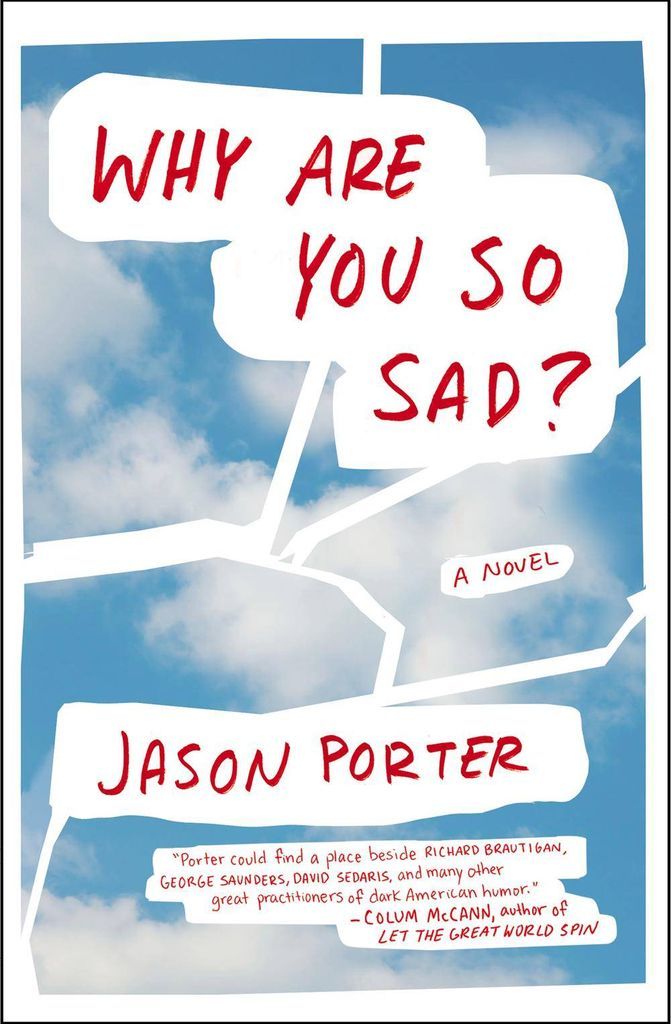 Why Are You So Sad? by Jason Porter (Plume)
Porter's uproarious, intelligent debut centers on Raymond Champs, an illustrator of assembly manuals for a home furnishings corporation, who is charged with a huge task: To determine whether or not the world needs saving. It comes to him in the midst of a losing battle with insomnia — everybody he knows, and maybe everybody on the planet, is suffering from severe clinical depression. He's nearly certain something has gone wrong. A virus perhaps. It's in the water, or it's in the mosquitoes, or maybe in the ranch flavored snack foods. And what if we are all too sad and dispirited to do anything about it? Obsessed as he becomes, Raymond composes an anonymous survey to submit to his unsuspecting coworkers — "Are you who you want to be?", "Do you believe in life after death?", "Is today better than yesterday?" — because what Raymond needs is data. He needs to know if it can be proven. It's a big responsibility. People might not believe him. People, like his wife and his boss, might think he is losing his mind. But only because they are also losing their minds. Or are they?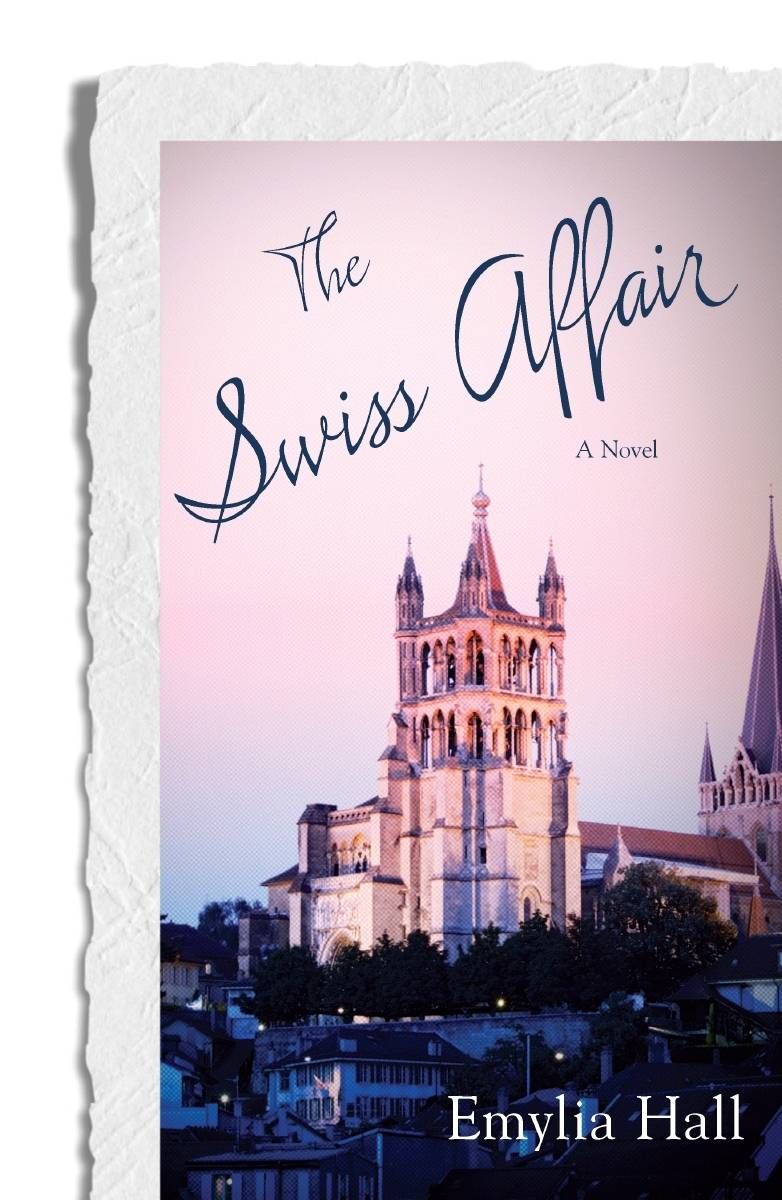 The Swiss Affair by Emyila Hall (Harlequin)
For Hadley Dunn, life has been predictable and uneventful. But that is before she spends her second year of college abroad in Lausanne, a glamorous Swiss city on the shores of Lake Geneva. Lausanne is imbued with the boundless sense of freedom Hadley has been seeking, and it is here she meets Kristina, a beautiful but mysterious Danish girl. The two bond quickly, but as the first snows of winter arrive, tragedy strikes.
Driven by guilt and haunted by suspicion, Hadley resolves to find the truth about what really happened that night, and so begins a search that will consume her, the city she loves, and the lives of two very different men. Set against the backdrop of a uniquely captivating city, The Swiss Affair is an evocative portrayal of a journey of discovery and a compelling exploration of how our connections—with people, with places—make us who we are.
The Son by Philipp Meyer (Ecco)
Part epic of Texas, part classic coming-of-age story, part unflinching portrait of the bloody price of power, The Son is an utterly transporting novel that maps the legacy of violence in the American West through the lives of the McCulloughs, an ambitious family as resilient and dangerous as the land they claim
Spring, 1849. The first male child born in the newly established Republic of Texas, Eli McCullough is thirteen years old when a marauding band of Comanches storms his homestead and brutally murders his mother and sister, taking him captive. Brave and clever, Eli quickly adapts to life among the Comanches, learning their ways and language, answering to a new name, becoming the chief's adopted son, and waging war against their enemies, including white men—which complicates his sense of loyalty and understanding of who he is. But when disease, starvation, and overwhelming numbers of armed Americans decimate the tribe, Eli finds himself alone. Neither white nor Indian, civilized nor fully wild, he must carve a place for himself in a world in which he does not fully belong—a journey of adventure, tragedy, hardship, grit, and luck that reverberates in the lives of his progeny.
Intertwined with Eli's story are those of his son, Peter, a man who bears the emotional cost of his father's drive for power, and Jeannie, Eli's great-granddaughter, a woman who must fight hardened rivals to succeed in a man's world.
________________________
Sign up for our newsletter to have the best of Book Riot delivered straight to your inbox every week. No spam. We promise.

To keep up with Book Riot on a daily basis, follow us on Twitter, like us on Facebook, and subscribe to the Book Riot podcast in iTunes or via RSS. So much bookish goodness–all day, every day.