HARDCOVER RELEASES
The Crane Wife by Patrick Ness (The Penguin Press HC)
George Duncan is an American living and working in London. At forty-eight, he owns a small print shop, is divorced, and is lonelier than he realizes. All of the women with whom he has relationships eventually leave him for being too nice. But one night he is waked by an astonishing sound—a terrific keening, which is coming from somewhere in his garden. When he investigates he finds a great white crane, a bird taller than himself. It has been shot through the wing with an arrow. Moved more than he can say, George struggles to take out the arrow from the bird's wing, saving its life before it flies away into the night sky.
The next morning, a shaken George tries to go about his daily life, retreating to the back of his store and making cuttings from discarded books—a harmless personal hobby—when a woman walks through the front door of the shop. Her name is Kumiko, and she asks George to help her with her own artwork. George is dumbstruck by her beauty and her enigmatic nature and begins to fall desperately in love with her. She seems to hold the potential to change his entire life, if he could only get her to reveal the secret of who she is and why she has brought her artwork to him.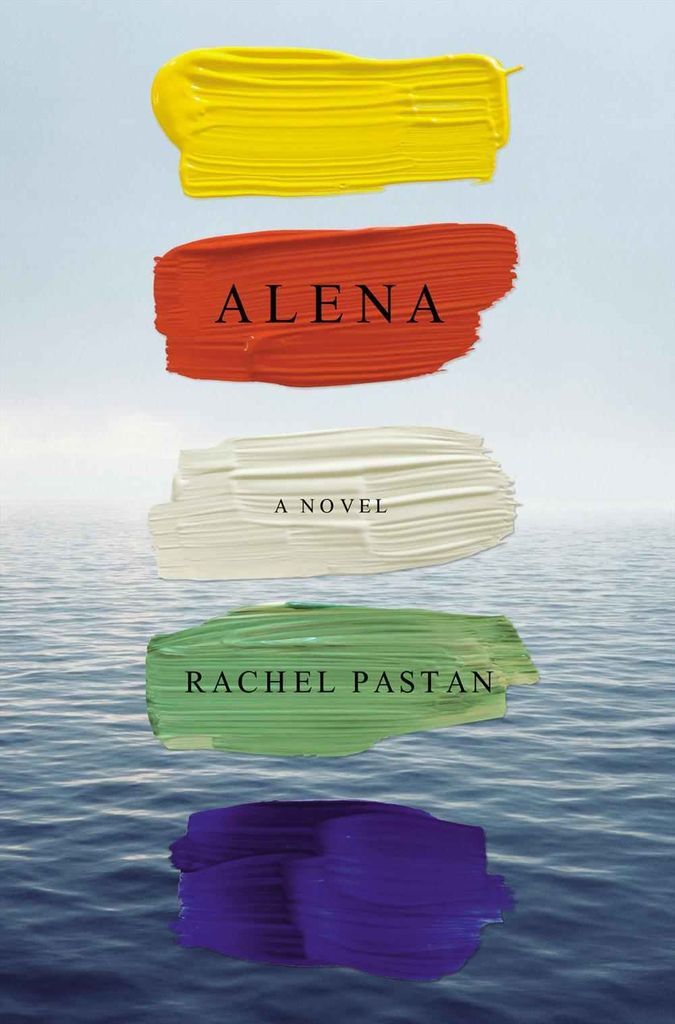 Alena by Rachel Pastan (Riverhead Hardcover)
At the Venice Biennale, an aspiring assistant curator from the Midwest meets Bernard Augustin, the wealthy, enigmatic founder of the Nauk, a cutting-edge art museum on Cape Cod. It's been two years since the tragic death of the Nauk's chief curator, Augustin's childhood friend and muse, Alena. When Augustin offers the position to our heroine (who, like du Maurier's original, remains nameless) she dives at the chance—and quickly finds herself well out of her depth.
The Nauk echoes with phantoms of the past—a past obsessively preserved by the museum's business manager and the rest of the staff. Their devotion to the memory of the charismatic Alena threatens to stifle the new curator's efforts to realize her own creative vision, and her every move mires her more deeply in artistic, erotic, and emotional entanglements. When new evidence calls into question the circumstances of Alena's death, her loyalty, integrity, and courage are put to the test, and shattering secrets surface.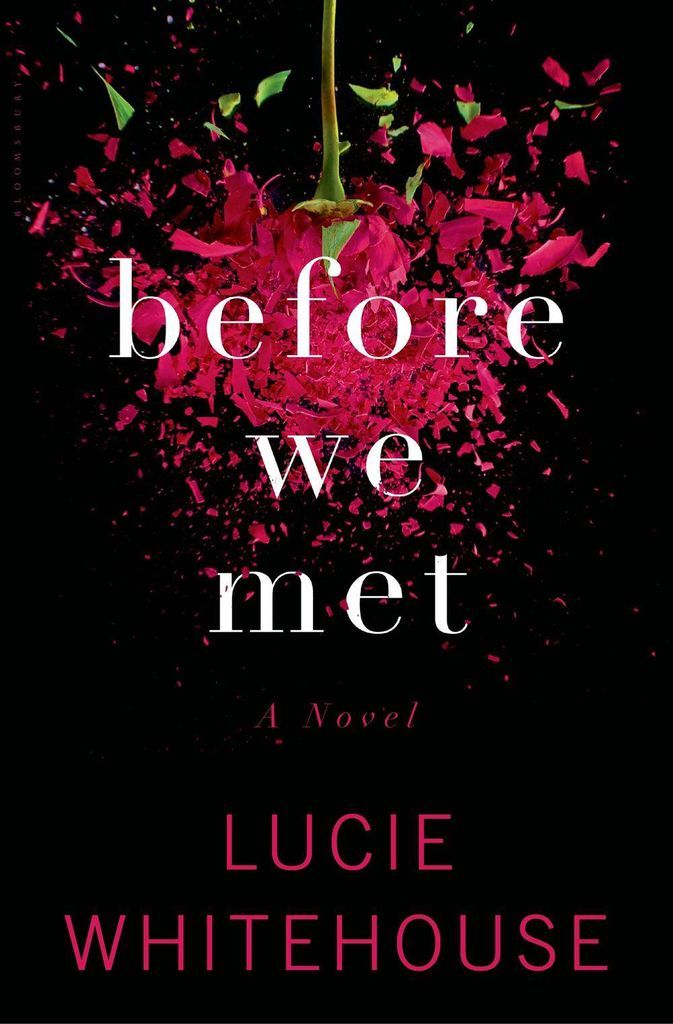 Before We Met by Lucie Whitehouse (Bloomsbury USA)
Hannah, independent, headstrong, and determined not to follow in the footsteps of her bitterly divorced mother, has always avoided commitment. But one hot New York summer she meets Mark Reilly, a fellow Brit, and is swept up in a love affair that changes all her ideas about what marriage might mean.
Now, living in their elegant, expensive London townhouse and adored by her fantastically successful husband, she knows she was right to let down her guard. But when Mark does not return from a business trip to the U.S. and when the hours of waiting for him stretch into days, the foundations of Hannah's certainty begin to crack. Why do Mark's colleagues believe he has gone to Paris not America? Why is there no record of him at his hotel? And who is the mysterious woman who has been telephoning him over the last few weeks?
Hannah begins to dig into her husband's life, uncovering revelations that throw into doubt everything she has ever believed about him. As her investigation leads her away from their fairytale romance into a place of violence and fear she must decide whether the secrets Mark has been keeping are designed to protect him or protect her . . .
Lost Lake by Sarah Addison Allen (St. Martin's Press)
Suley, Georgia, is home to Lost Lake Cottages and not much else. Which is why it's the perfect place for newly-widowed Kate and her eccentric eight-year-old daughter Devin to heal. Kate spent one memorable childhood summer at Lost Lake, had her first almost-kiss at Lost Lake, and met a boy named Wes at Lost Lake. It was a place for dreaming. But Kate doesn't believe in dreams anymore, and her Aunt Eby, Lost Lake's owner, wants to sell the place and move on. Lost Lake's magic is gone. As Kate discovers that time has a way of standing still at Lost Lake can she bring the cottages—and her heart—back to life? Because sometimes the things you love have a funny way of turning up again. And sometimes you never even know they were lost . . . until they are found.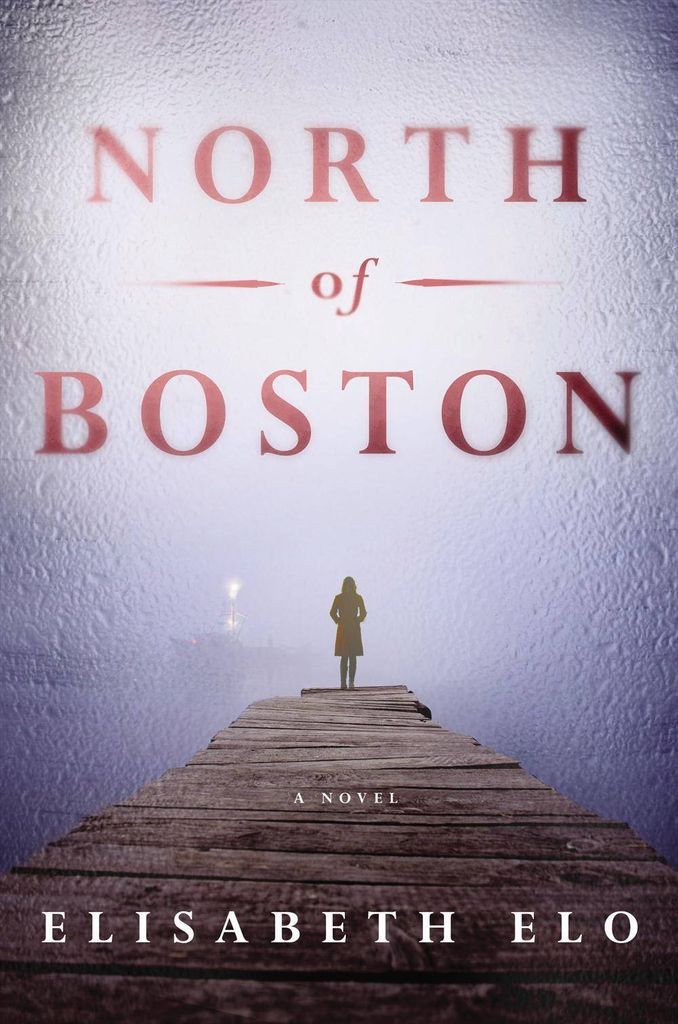 North of Boston by Elisabeth Elo (Pamela Dorman Books)
Elisabeth Elo's debut novel introduces Pirio Kasparov, a Boston-bred tough-talking girl with an acerbic wit and a moral compass that points due north. When the fishing boat Pirio is on is rammed by a freighter, she finds herself abandoned in the North Atlantic. Somehow, she survives nearly four hours in the water before being rescued by the Coast Guard. But the boat's owner and her professional fisherman friend, Ned, is not so lucky.
Compelled to look after Noah, the son of the late Ned and her alcoholic prep school friend, Thomasina, Pirio can't shake the lurking suspicion that the boat's sinking—and Ned's death—was no accident. It's a suspicion seconded by her deeply cynical, autocratic Russian father, who tells her that nothing is ever what it seems. Then the navy reaches out to her to participate in research on human survival in dangerously cold temperatures. With the help of a curious journalist named Russell Parnell, Pirio begins unraveling a lethal plot involving the glacial whaling grounds off Baffin Island. In a narrow inlet in the arctic tundra, Pirio confronts her ultimate challenge: to trust herself.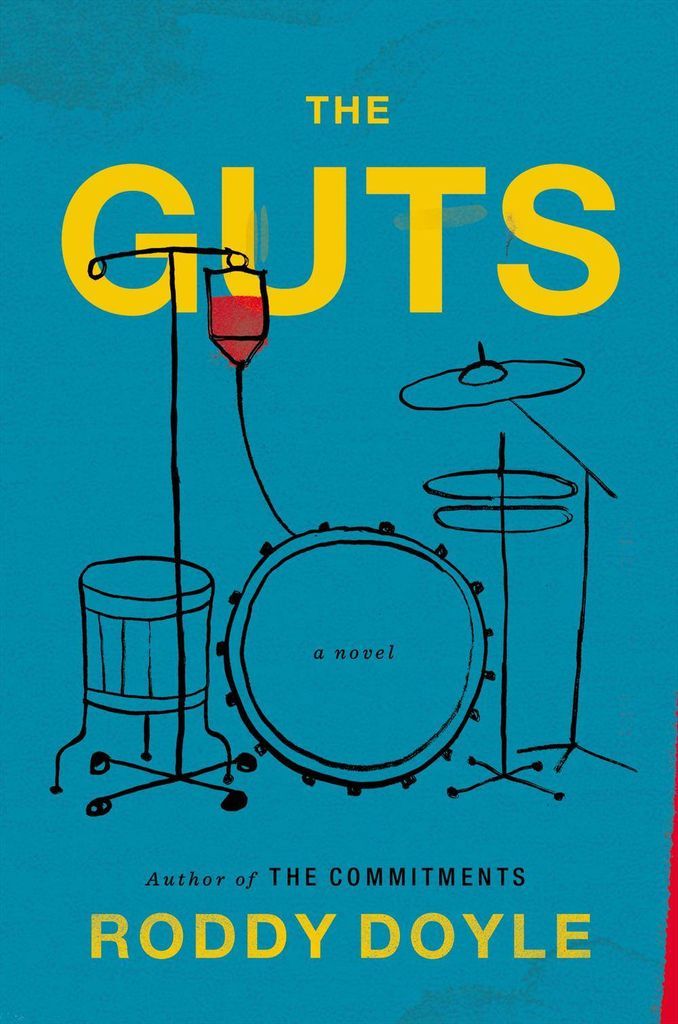 The Guts by Roddy Doyle (Viking Adult)
In the 1980s Jimmy Rabbitte formed the Commitments, a ragtag, blue-collar collective of Irish youths determined to bring the soul music stylings of James Brown and Percy Sledge to Dublin. Time proves a great equalizer for Jimmy as he's now approaching fifty with a loving wife, four kids, and a recent cancer diagnosis that leaves him feeling shattered and frightened.
Jimmy still loves his music, and he still loves to hustle—his new thing is finding old bands and then finding the people who loved them enough to pay for their resurrected albums. As he battles his illness on his path through Dublin, Jimmy manages to reconnect with his own past, most notably Commitments guitarist Liam "Outspan" Foster and the still beautiful backup vocalist Imelda Quirk. Jimmy also learns the trumpet, reunites with his long-lost brother, and rediscovers the joys of fatherhood.
The Scar Boys by Len Vlahos (EgmontUSA)
In attempting to describe himself in his college application essay-help us to become acquainted with you beyond your courses, grades, and test scores-Harbinger (Harry) Jones goes way beyond the 250-word limit and gives a full account of his life.
The first defining moment: the day the neighborhood goons tied him to a tree during a lightning storm when he was 8 years old, and the tree was struck and caught fire. Harry was badly burned and has had to live with the physical and emotional scars, reactions from strangers, bullying, and loneliness that instantly became his everyday reality.
The second defining moment: the day in 8th grade when the handsome, charismatic Johnny rescued him from the bullies and then made the startling suggestion that they start a band together. Harry discovered that playing music transported him out of his nightmare of a world, and he finally had something that compelled people to look beyond his physical appearance. Harry's description of his life in his essay is both humorous and heart-wrenching. He had a steeper road to climb than the average kid, but he ends up learning something about personal power, friendship, first love, and how to fit in the world. While he's looking back at the moments that have shaped his life, most of this story takes place while Harry is in high school and the summer after he graduates.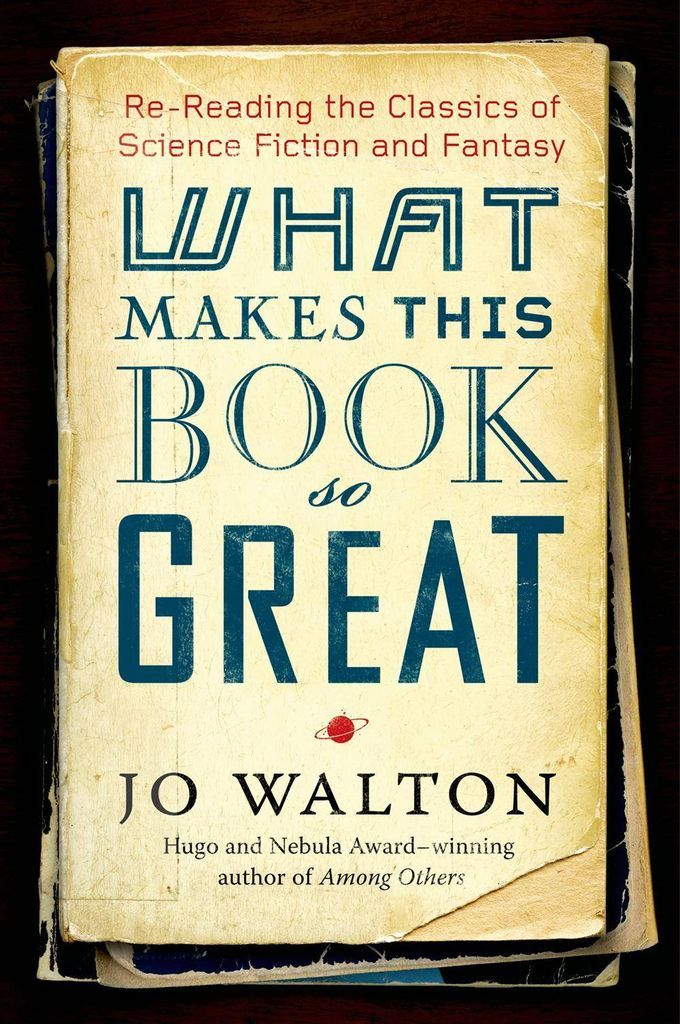 What Makes This Book So Great by Jo Walton (Tor Books)
As any reader of Jo Walton's Among Others might guess, Walton is both an inveterate reader of SF and fantasy, and a chronic re-reader of books. In 2008, then-new science-fiction mega-site Tor.com asked Walton to blog regularly about her re-reading—about all kinds of older fantasy and SF, ranging from acknowledged classics, to guilty pleasures, to forgotten oddities and gems. These posts have consistently been among the most popular features of Tor.com. Now this volumes presents a selection of the best of them, ranging from short essays to long reassessments of some of the field's most ambitious series.
Among Walton's many subjects here are the Zones of Thought novels of Vernor Vinge; the question of what genre readers mean by "mainstream"; the underappreciated SF adventures of C. J. Cherryh; the field's many approaches to time travel; the masterful science fiction of Samuel R. Delany; Salman Rushdie's Midnight's Children; the early Hainish novels of Ursula K. Le Guin; and a Robert A. Heinlein novel you have most certainly never read.
PAPERBACK RELEASES
A Well-Tempered Heart by Jan-Phillip Sendker (Other Press)
Almost ten years have passed since Julia Win came back from Burma, her father's native country. Though she is a successful Manhattan lawyer, her private life is at a crossroads; her boyfriend has recently left her and she is, despite her wealth, unhappy with her professional life. Julia is lost and exhausted.
One day, in the middle of an important business meeting, she hears a stranger's voice in her head that causes her to leave the office without explanation. In the following days, her crisis only deepens. Not only does the female voice refuse to disappear, but it starts to ask questions Julia has been trying to avoid. Why do you live alone? To whom do you feel close? What do you want in life?
Interwoven with Julia's story is that of a Burmese woman named Nu Nu who finds her world turned upside down when Burma goes to war and calls on her two young sons to be child soldiers.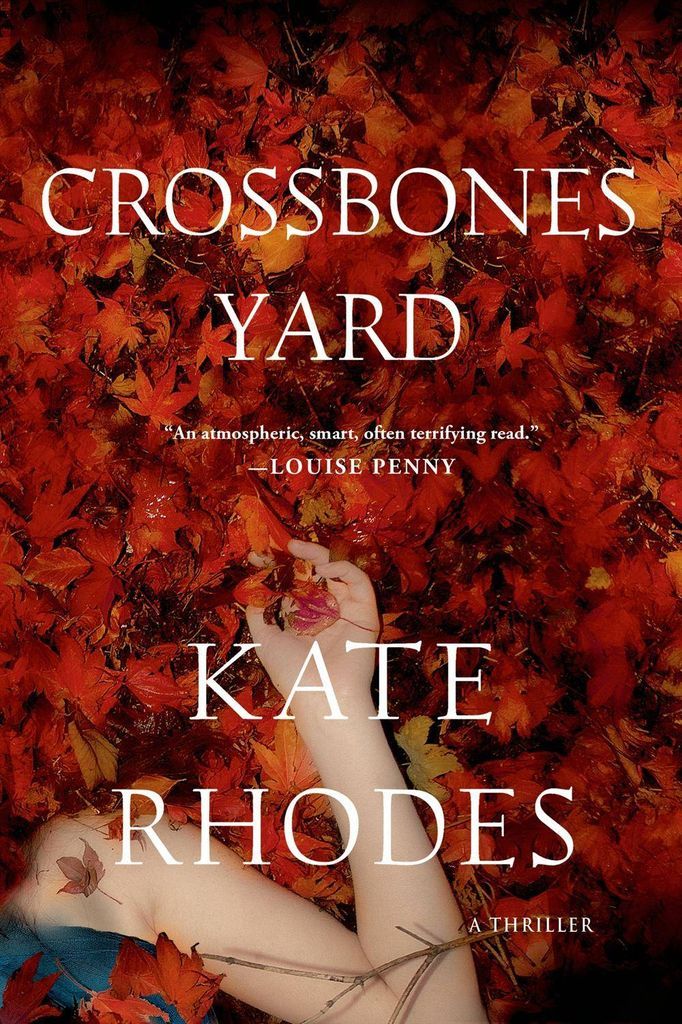 A Well-Tempered Heart by Kate Rhodes (Minotaur Books)
Alice Quentin is a psychologist with some painful family secrets, but she has a good job, a good-looking boyfriend, and excellent coping skills, even when that job includes evaluating a convicted killer who's about to be released from prison. One of the highlights of her day is going for a nice, long run around her beloved London—it's impossible to fret or feel guilty about your mother or brother when you're concentrating on your breathing—until she stumbles upon a dead body at a former graveyard for prostitutes, Crossbones Yard.
The dead woman's wounds are alarmingly similar to the signature style of Ray and Marie Benson, who tortured and killed thirteen women before they were caught and sent to jail. Five of their victims were never found. That was six years ago, and the last thing Alice wants to do is to enter the sordid world of the Bensons or anyone like them. But when the police ask for her help in building a psychological profile of the new murderer, she finds that the killer—and the danger to her and the people she cares about—may already be closer than she ever imagined.
Keeping the Night Watch by Hope Anita Smith, illustrated by E.B. Lewis (Square Fish)
So many unanswered questions weigh down thirteen-year-old C.J. as he struggles to understand why his father walked out. His father is back now, though C.J. is not as quick to forgive as the other members of his family. He still feels the weight of responsibility that fell on his shoulders when Daddy was gone, and he's not prepared to give that up. But C.J.'s anger is making him a stranger in his own home, and instead of life seeming better now that Daddy has returned, it feels worse.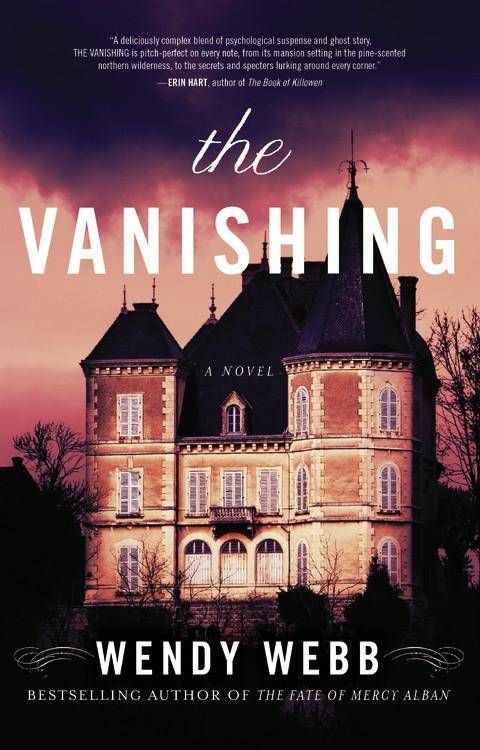 The Vanishing by Wendy Webb (Hyperion)
Recently widowed and rendered penniless by her Ponzi-scheming husband, Julia Bishop is eager to start anew. So when a stranger appears on her doorstep with a job offer, she finds herself accepting the mysterious yet unique position: caretaker to his mother, Amaris Sinclair, the famous and rather eccentric horror novelist whom Julia has always admired . . . and who the world believes is dead.
When she arrives at the Sinclairs' enormous estate on Lake Superior, Julia begins to suspect that there may be sinister undercurrents to her "too-good-to-be-true" position. As Julia delves into the reasons of why Amaris chose to abandon her successful writing career and withdraw from the public eye, her search leads to unsettling connections to her own family tree, making her wonder why she really was invited to Havenwood in the first place, and what monstrous secrets are still held prisoner within its walls.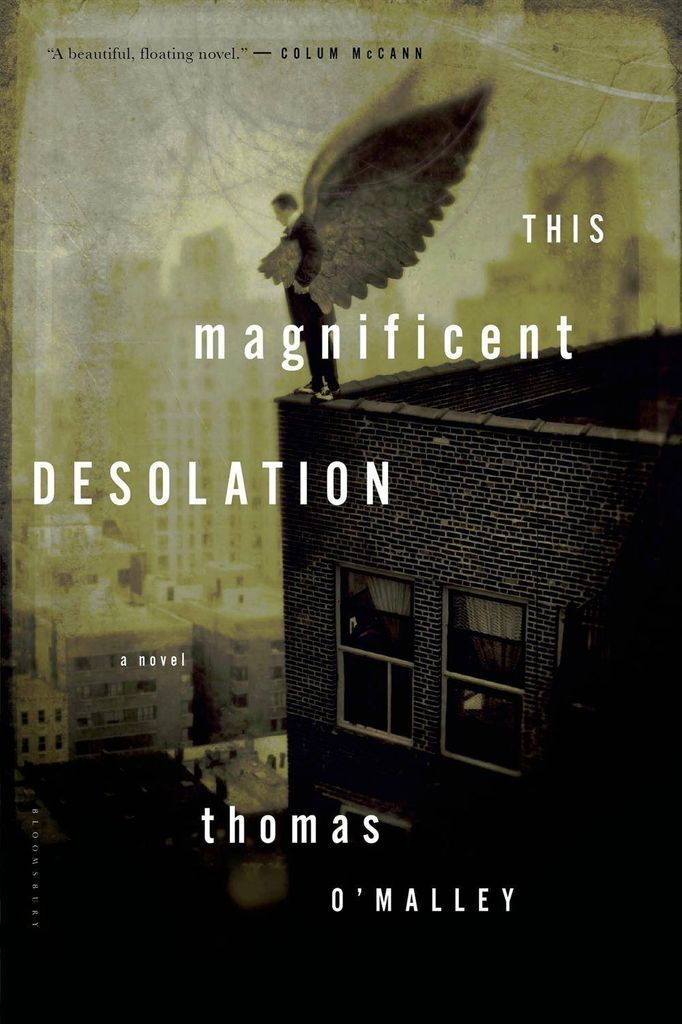 This Magnificent Desolation by Thomas O'Malley (Bloomsbury USA)
Duncan's entire world is the orphanage where he lives, a solitary outpost on the open plains of northern Minnesota. Aged ten in 1980, he has no memories of his life before now, but he has stories that he recites like prayers: the story of how his mother brought him here during the worst blizzard of the century; the story of how God spoke to him at his birth and gave him a special purpose.
Duncan is sure that his mother is dead until the day she turns up to claim him. Maggie Bright, a soprano who was once the talent of her generation, now sings in a San Francisco bar through a haze of whisky cut with sharp regret. She often finishes up in the arms of Joshua McGreevey, a Vietnam vet who earns his living as part of a tunneling crew seventy feet beneath the Bay. He smells of sea silt and loam, as if he has been dredged from the deep bottom of the world – and his wounds run deep too. Thrown into this mysterious adult world, Duncan finds comfort in an ancient radio, from which tumble the voices of Apollo mission astronauts who never came home, and dreams of finding his real father.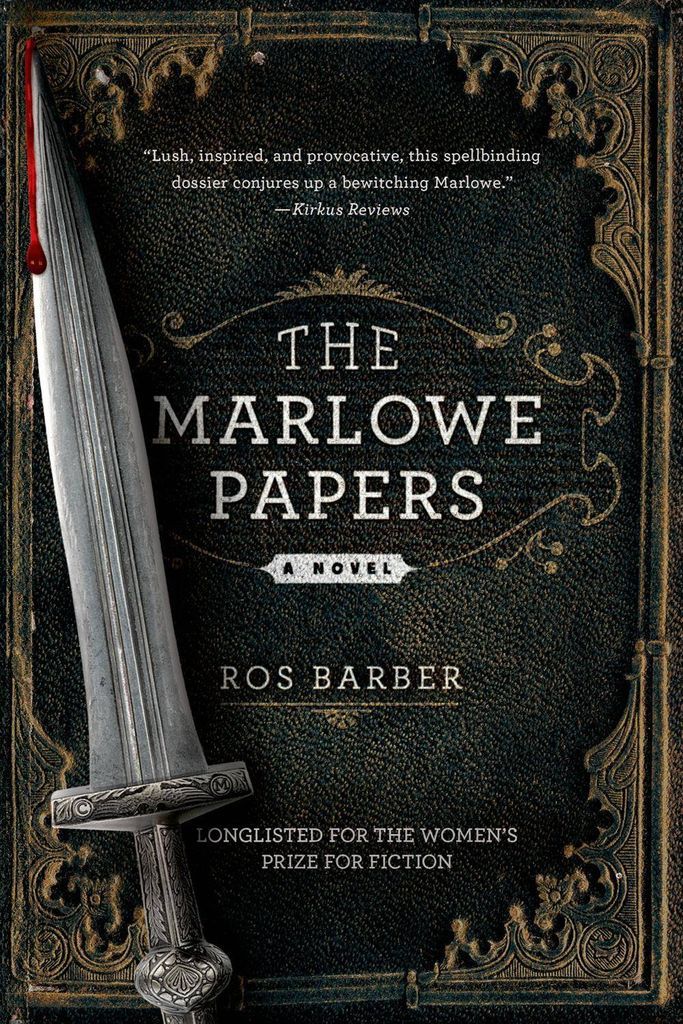 The Marlowe Papers by Ros Barber (St. Martin's Griffin)
On May 30, 1593, a celebrated young playwright was killed in a tavern brawl in London. That, at least, was the official version. Now Christopher Marlowe reveals the truth: that his "death" was an elaborate ruse to avoid a conviction of heresy; that he was spirited across the English Channel to live on in lonely exile; that he continued to write plays and poetry, hiding behind the name of a colorless man from Stratford—one William Shakespeare.
With the grip of a thriller and the emotional force of a sonnet, this remarkable novel in verse gives voice to a man who was brilliant, passionate, and mercurial. A cobbler's son who counted nobles among his friends, a spy in the Queen's service, a fickle lover and a declared religious skeptic, Christopher Marlowe always courted trouble.
________________________
Sign up for our newsletter to have the best of Book Riot delivered straight to your inbox every week. No spam. We promise.

To keep up with Book Riot on a daily basis, follow us on Twitter, like us on Facebook, and subscribe to the Book Riot podcast in iTunes or via RSS. So much bookish goodness–all day, every day.