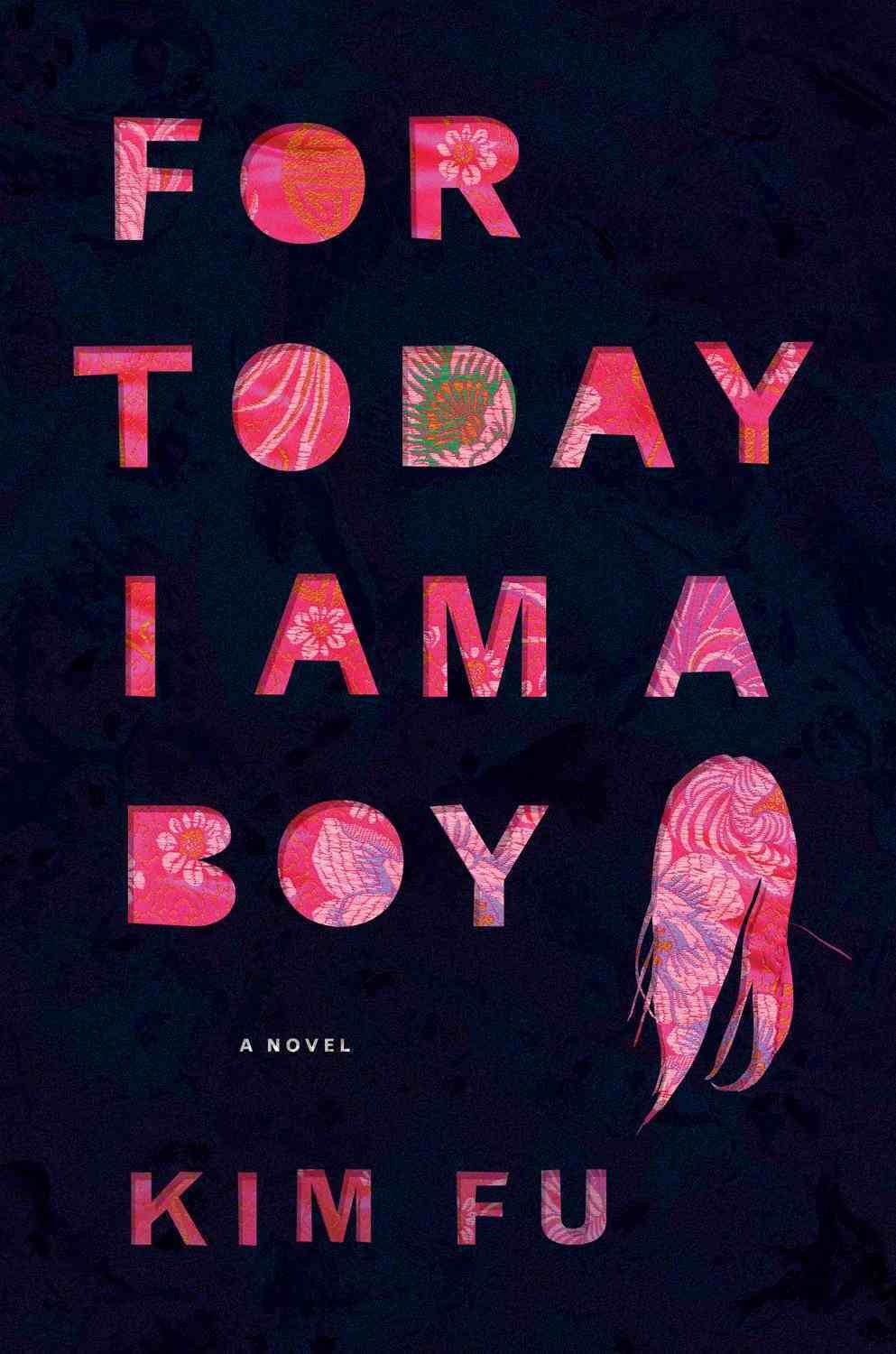 HARDCOVER RELEASES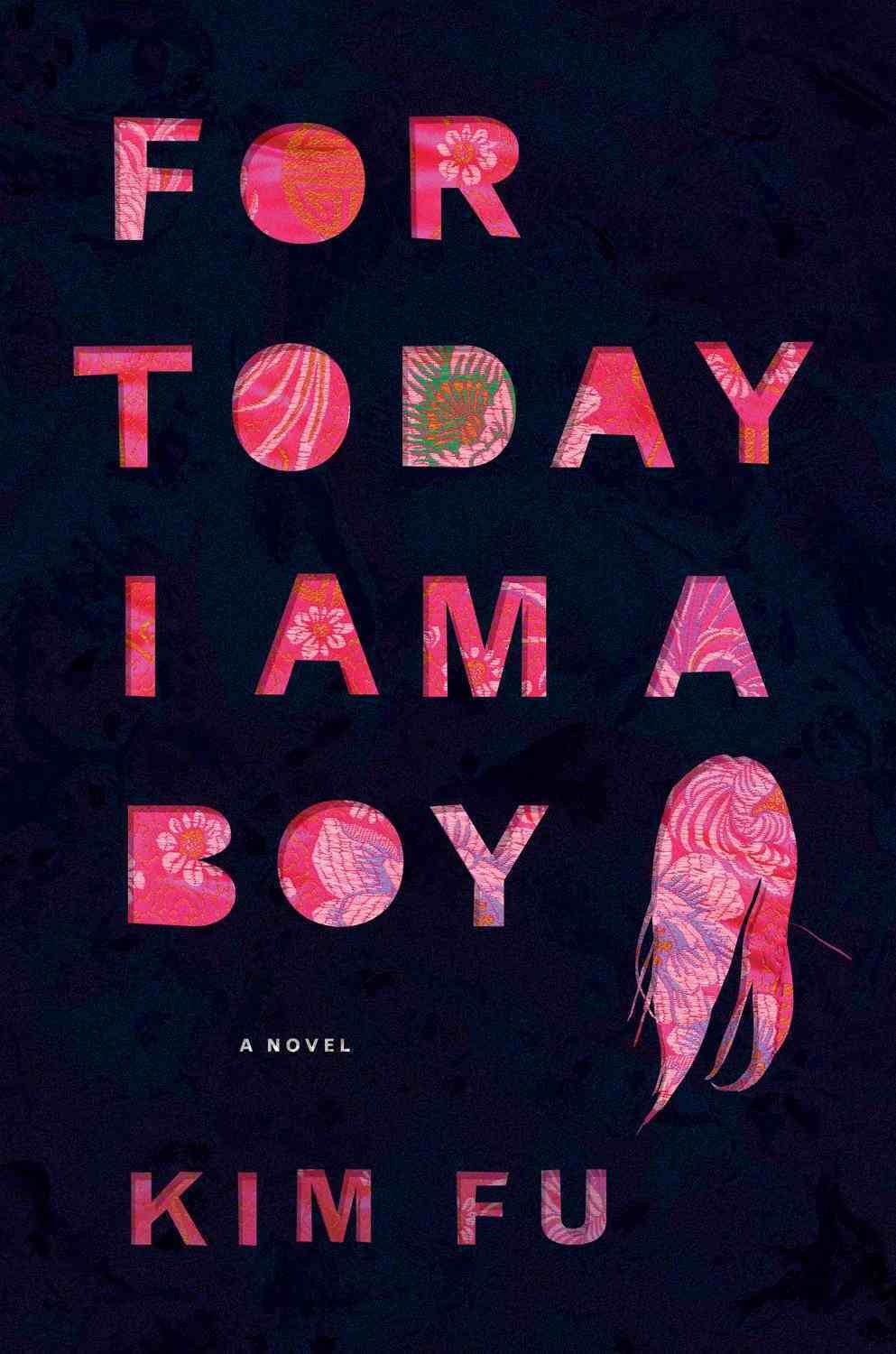 For Today I Am a Boy by Kim Fu (Houghton Mifflin Harcourt)
Peter Huang and his sisters-elegant Adele, shrewd Helen, and Bonnie the bon vivant–grow up in a house of many secrets, then escape the confines of small-town Ontario and spread from Montreal to California to Berlin. Peter's own journey is obstructed by playground bullies, masochistic lovers, Christian ex-gays, and the ever-present shadow of his Chinese father.
At birth, Peter had been given the Chinese name juan chaun, powerful king. The exalted only son in the middle of three daughters, Peter was the one who would finally embody his immigrant father's ideal of power and masculinity. But Peter has different dreams: he is certain he is a girl.
Hollow City by Ransom Riggs (Quirk Books)
Miss Peregrine's Home for Peculiar Children was the surprise best seller of 2011-an unprecedented mix of YA fantasy and vintage photography that enthralled readers and critics alike. Publishers Weekly called it "an enjoyable, eccentric read, distinguished by well-developed characters, a believable Welsh setting, and some very creepy monsters."
This second novel begins in 1940, immediately after the first book ended. Having escaped Miss Peregrine's island by the skin of their teeth, Jacob and his new friends must journey to London, the peculiar capital of the world. Along the way, they encounter new allies, a menagerie of peculiar animals, and other unexpected surprises.
Bird With the Heart of a Mountain by Barbara Mariconda (Skyscape)
I throw back my tumble of black hair, roll one bare shoulder forward. The stack of bangles on each wrist shimmies and slides as my hands rise like birds in flight.
Drina knows the men who love to watch her dance also believe Gypsies are no better than stray dogs – but when she dances, Drina doesn't think. She forgets who she is. She forgets what seems to be her legacy: I am nothing. I belong nowhere. The daughter of a Gypsy woman and a well-to-do Spaniard who abandoned them, Drina wants only to dance. Why then does her mother forbid it? Set during the chaos of the Spanish Civil War in the fascinating world of Gypsy campgrounds, the vineyard estate of the family she has never known and the dance halls of Seville where flamenco reigns, Drina fights to discover who she is and where she belongs. Can her passion – her duende – save her from the perils of the civil war? From a father lost, then found? And will she come to understand what it means to be a bird with the heart of a mountain?
Mayhem by Sarah Pinborough (Jo Fletcher Books)
Already frustrated in their attempts to capture serial murderer Jack the Ripper, the detectives of Scotland Yard are suddenly confronted with a new monster, dubbed the Torso Killer for his habit of leaving behind neatly wrapped parcels of his victims' body parts, minus the heads. With the terrible increase in mutilated corpses to examine, the highly regarded police surgeon Dr. Thomas Bond has lost the ability to sleep. True, a growing dependency on opium affords him some solace in his loneliest and most desperate hours, but he also fears the grip of the drug.
During Dr. Bond's nightly tours of London's underbelly in search of pharmaceutical respite from the horrors that plague him by day, he encounters a mysterious Jesuit priest scouring the opium dens himself, clearly in search of someone-or something. The doctor at first rejects the strange priest's unnatural theories about the Torso Killer as an affront to scientific thought. But over time Dr. Bond's opium-addled mind begins to crumble under the growing impression that there might be some awful truth to the Jesuit's ideas.
As the police struggle to capture two serial killers, the troubled forensics expert begins to suspect that he may actually know the Torso Killer personally. If he is right, Dr. Bond will need all the strength he can muster to save his small circle of loved ones from falling victim to the bloody depravities of this twisted creature.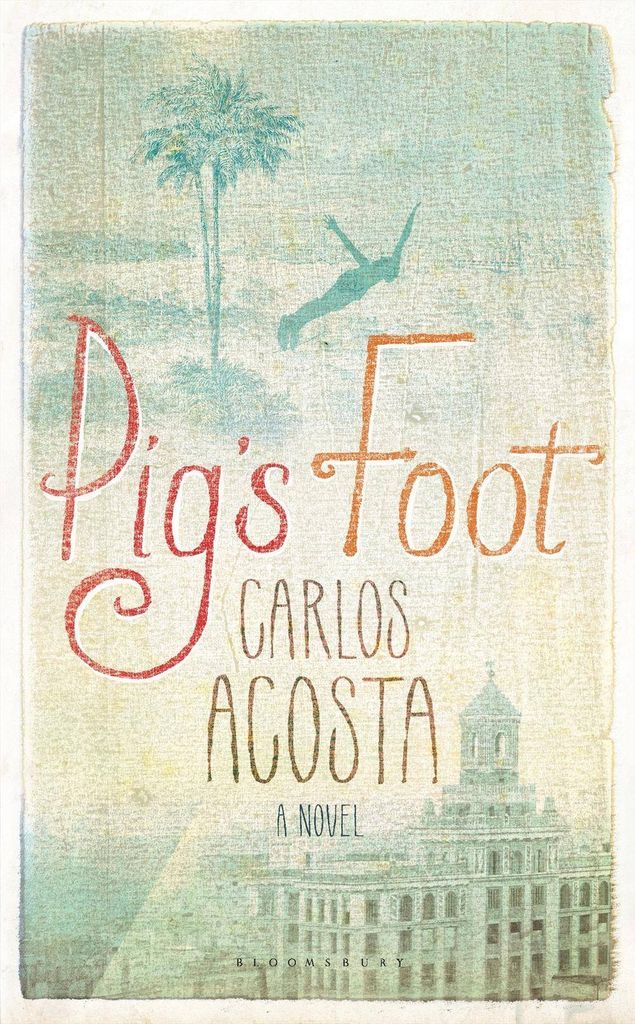 Pig's Foot by Carlos Acosta (Bloomsbury USA)
Oscar Kortico, great-grandchild of the founders of a small hamlet in the Cuban hinterland, is a sardonic teller of tales—some taller than others—of slavery, revolution, family secrets, love, and identity that span three generations.
One day, Oscar wakes to find that he is alone in the world. As the sole descendent of his family line, he is not sure what to do or where to go, but he holds fast to what his grandfather always told him: "No man knows who he is until he knows his past, the history of his country."
As Oscar sets out to find his ancestral village of Pata de Puerco and the meaning of the magical pig's-foot amulet he has inherited, the search for his country's hidden history becomes entangled with the search for the truth about himself.
Star Road by Matthew Costello and Rick Hautala (Thomas Dunne Books)
Ivan Delgato, a former leader of a rebel group called the Runners, is released from jail on the condition that he carry out a secret mission for the World Council. His mission is simple: stay under cover, but do absolutely anything necessary to reach the planet Omega IX and offer the renegade Runners clemency if they surrender. Which may be complicated since Ivan's brutally violent brother has taken lead of the Runners in Ivan's absence.
In search of the Runners, Ivan catches a ride out to the wildest reaches of the galaxy via a mysterious transportation system, the star road. His fellow passengers on Star Road Vehicle-66 are an eclectic group, all with their own reasons for traversing the star road. As the travelers contend with increasingly dangerous encounters, it isn't long before suspicions build against Ivan.
Culminating as the Runners must choose one brother over the other, those who survive must confront a mystery that will change the star road, and maybe humanity, forever.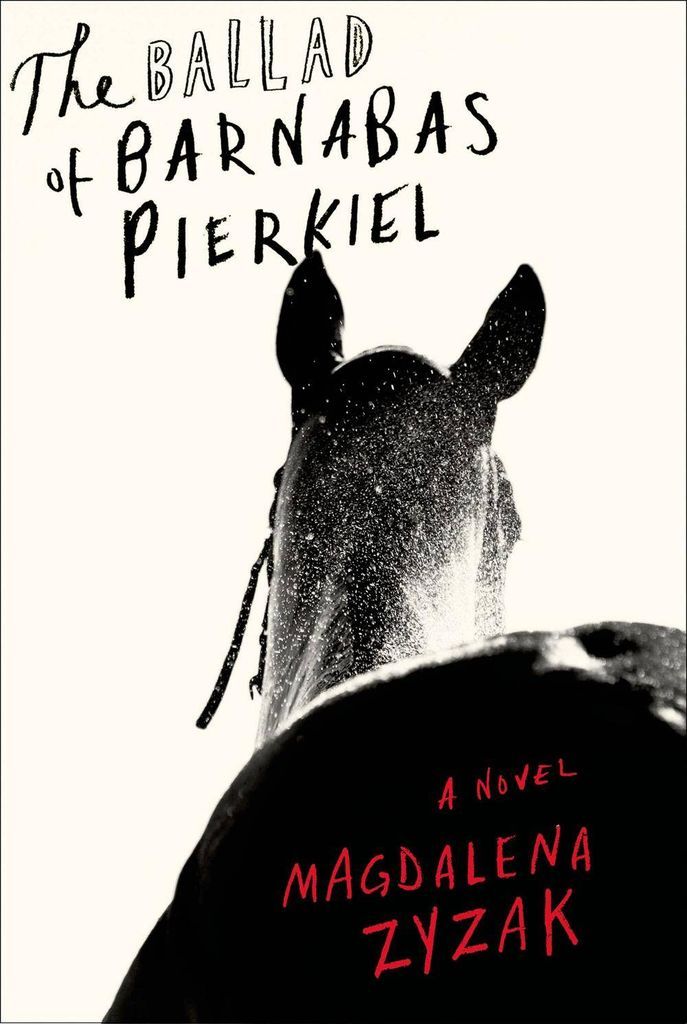 The Ballad of Barnabas Pierkiel by Magdalena Zyzak (Henry Holt and Co.)
Set in the quaint (though admittedly backward) fictional nation of Scalvusia in 1939, The Ballad of Barnabas Pierkiel follows the exploits of a young swineherd with romantic delusions of grandeur. Desperate to attract the voluptuous Roosha, the Gypsy concubine of the local boot-and-shoe magnate, Barnabas and his short-legged steed Wilhelm get embroiled in a series of scandals and misadventures, as every attempt at wooing ends in catastrophe. After the mysterious death of an important figure in the community, a witch-hunt ensues, and a stranger falls from the sky. Barnabas begins to see the terrible tide of history turning in his beloved hometown. The wonderfully eccentric supporting cast includes a priest driven mad by a fig tree, a gang of louts who taunt our reluctant hero at every turn, and a dim-witted vagabond with a goat for a wife. Even as her characters brush up against one of the darkest moments of the twentieth century, Magdalena Zyzak's humor and prose delight in the absurdities of the human animal.
PAPERBACK RELEASES
The Shining Girls by Lauren Beukes (Mulholland Books)
Harper Curtis is a killer who stepped out of the past. Kirby Mazrachi is the girl who was never meant to have a future. Kirby is the last shining girl, one of the bright young women, burning with potential, whose lives Harper is destined to snuff out after he stumbles on a House in Depression-era Chicago that opens on to other times.
At the urging of the House, Harper inserts himself into the lives of the shining girls, waiting for the perfect moment to strike. He's the ultimate hunter, vanishing into another time after each murder, untraceable-until one of his victims survives. Determined to bring her would-be killer to justice, Kirby joins the Chicago Sun-Times to work with the ex-homicide reporter, Dan Velasquez, who covered her case. Soon Kirby finds herself closing in on the impossible truth . . .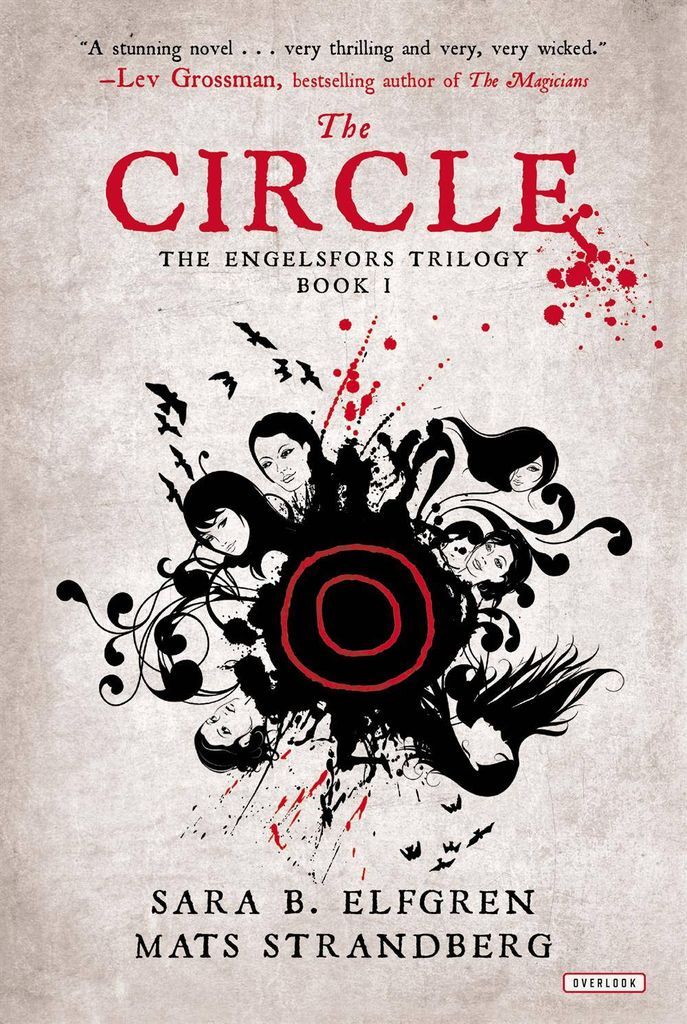 The Circle by Sara B. Elfgren, Mats Strandberg (Overlook Juvenile)
On a night after the apparent suicide of high school student Elias Malmgren, a blood-red moon fills the night sky. Minoo wakes up outside her house, still in her pajamas, and is drawn by an invisible force to an abandoned theme park on the outskirts of town. Soon five of her classmates—Vanessa, Linnéa, Anna-Karin, Rebecka, and Ida—arrive, compelled by the same force. A mystical being takes over Ida's body and tells them they are fated to fight an ancient evil that is hunting them. As the weeks pass, each girl discovers she has a unique magical ability. They begin exploring their powers. The six are wildly different and definitely not friends . . . but they are the Chosen Ones.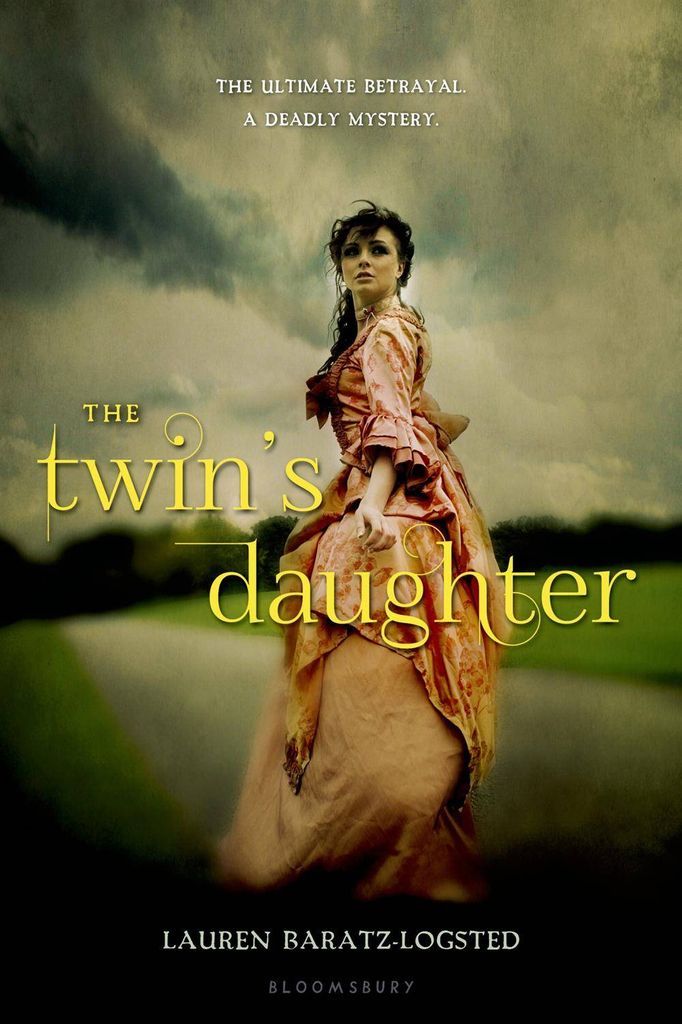 The Twin's Daughter by Lauren Baratz-Logsted (Bloomsbury USA Childrens)
Lucy is stunned when her mother's identical twin sister shows up at the front door. Separated at birth, the twins have led dramatically different lives and Lucy's mother, Aliese, will do anything to make it up to Helen. But Lucy soon suspects that Helen enjoys being mistaken for her mother a bit too much. Then, on New Year's Day, Lucy finds her mother and aunt tied to chairs in the parlor. One has been brutally murdered–but which twin has died?
Ways of Going Home by Alejandro Zambra (Farrar, Straus and Giroux)
Alejandro Zambra's Ways of Going Home begins with an earthquake, seen through the eyes of an unnamed nine-year-old boy who lives in an undistinguished middle-class housing development in a suburb of Santiago, Chile. When the neighbors camp out overnight, the protagonist gets his first glimpse of Claudia, an older girl who asks him to spy on her uncle Raúl.
In the second section, the protagonist is the writer of the story begun in the first section. His father is a man of few words who claims to be apolitical but who quietly sympathized-to what degree, the author isn't sure-with the Pinochet regime. His reflections on the progress of the novel and on his own life-which is strikingly similar to the life of his novel's protagonist-expose the raw suture of fiction and reality.
Ways of Going Home switches between author and character, past and present, reflecting with melancholy and rage on the history of a nation and on a generation born too late-the generation which, as the author-narrator puts it, learned to read and write while their parents became accomplices or victims.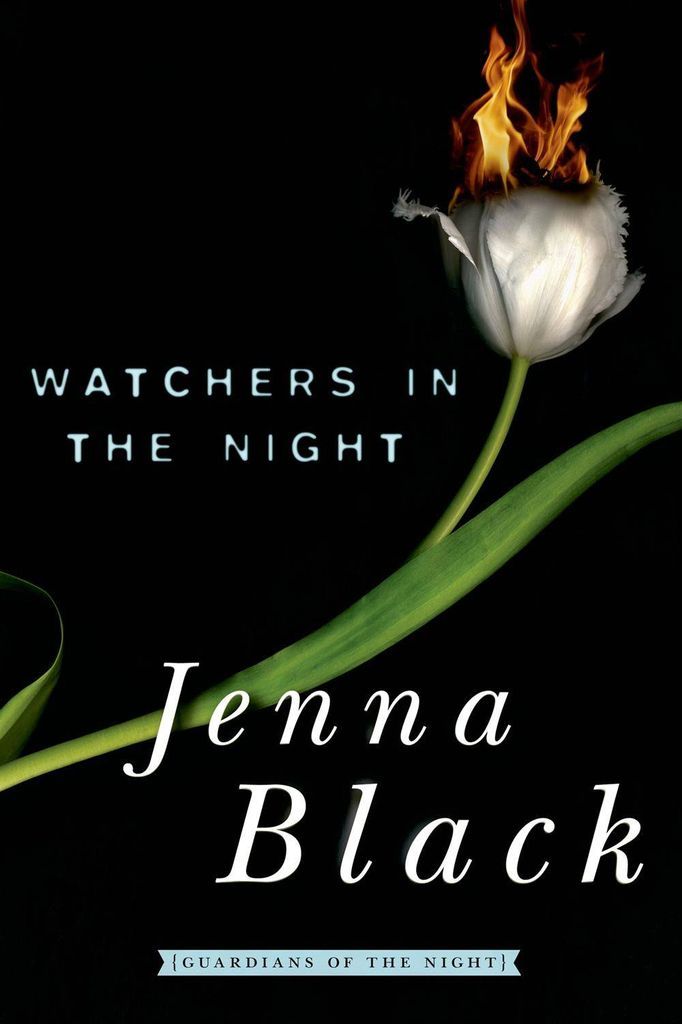 Watchers in the Night by Jenna Black (Tor Books)
Two years ago, Gray James jilted Carolyn Mathers at the altar, disappearing without a trace. Carolyn's fruitless search for answers cost her her badge; now she's a P.I. and trying hard to get on with her life. A chance encounter reveals that Gray is still alive, a changed man with dangerous secrets he refuses to share. The harder he pushes her away, the more determined Carolyn is to find out what happened to him.
Gray never stopped loving Carolyn, but the fateful night of his bachelor party changed his life forever. He would do anything to shield her from the world he now inhabits, a world where Killers hunt the night and Guardians hunt the Killers-and he tries to walk a third path, refusing to become one or the other. But when a serial killer called the Broad Street Banger seems to be targeting Caroline, Gray risks everything to keep her safe-even as the Guardians consider him the prime suspect.

________________________
Sign up for our newsletter to have the best of Book Riot delivered straight to your inbox every week. No spam. We promise.

To keep up with Book Riot on a daily basis, follow us on Twitter, like us on Facebook, and subscribe to the Book Riot podcast in iTunes or via RSS. So much bookish goodness–all day, every day.