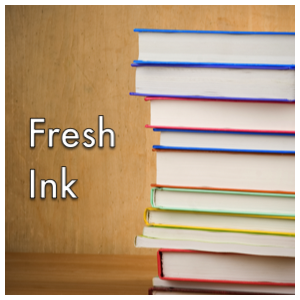 HARDCOVER RELEASES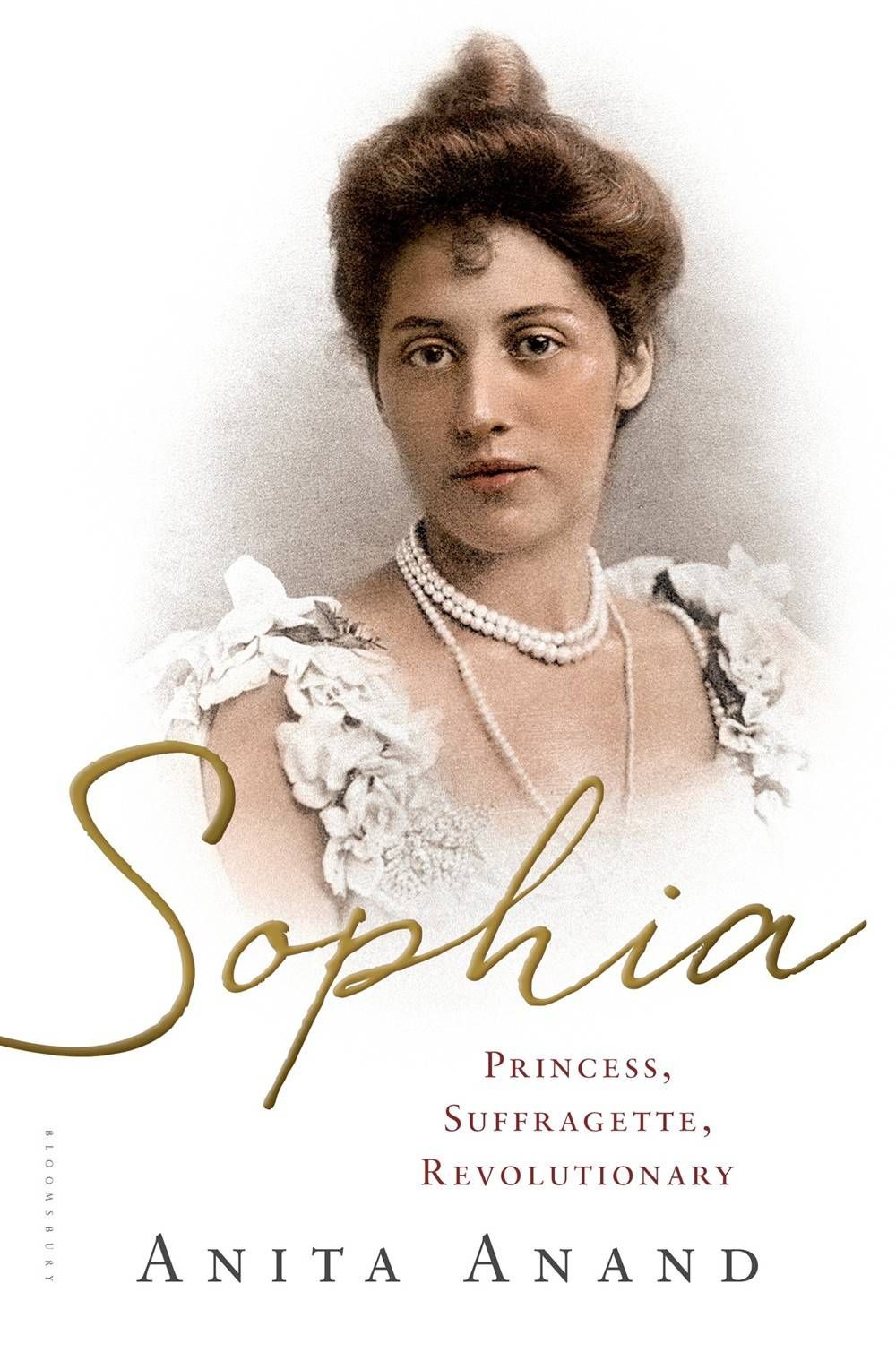 Sophia : Princess, Suffragette, Revolutionary by Anita Anand (Bloomsbury)
On the afternoon of November 16, 1910, three hundred suffragettes left Caxton Hall in London in a fiery mood. Their plan was to march through the winter streets to the House of Commons. Marching shoulder to shoulder with Emmeline Pankhurst at the head of the procession was Sophia Duleep Singh—princess-in-exile, suffragette, and revolutionary.
Born in 1876 Sophia Duleep Singh was a dispossessed princess of one of the greatest and most defiant empires of the Indian subcontinent. Her father, Maharajah Duleep Singh, was heir to the Kingdom of the Sikhs. Sophia's mother was the illegitimate daughter of a German businessman and an Abyssinian slave and her godmother was Queen Victoria.
Brought up in Elvedon in Norfolk, in a house transformed to resemble a Maharajah's palace, replete with exotic animals, Sophia was raised to be as genteel as any upper-class Englishwoman. But at the age of thirty-one, in 1907, she went secretly to India and returned a revolutionary. Her causes were to be the struggle for Indian Independence, the welfare of Indian soldiers in World War I, and the fight for female suffrage.
Carefully researched and passionately written, this is an enthralling story of an extraordinary woman who lived through some of the most eventful times in British and Indian history, and helped pave the way for women's rights in the twentieth century.

Outline by Rachel Cusk (Farrar, Straus & Giroux)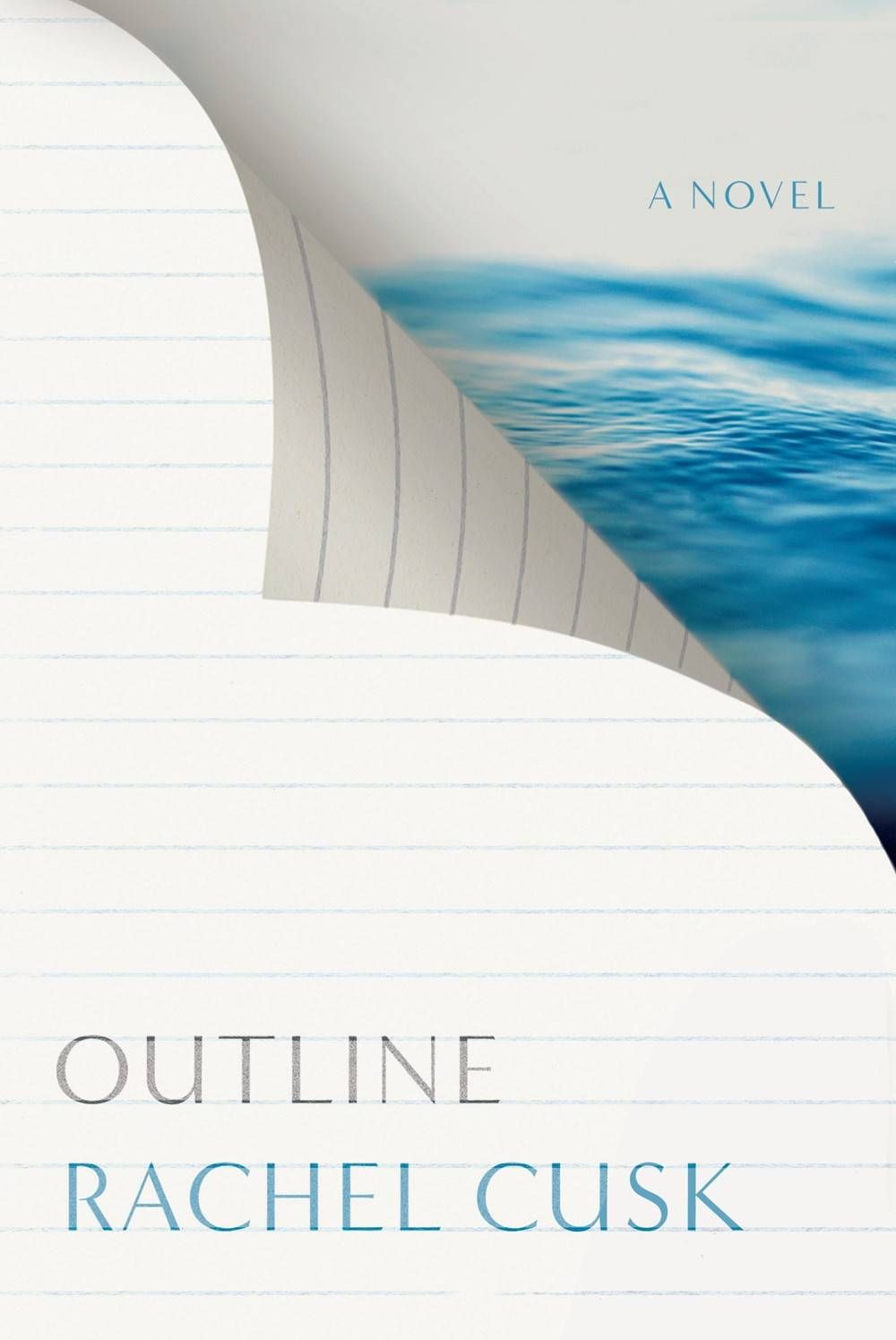 A man and a woman are seated next to each other on a plane. They get to talking—about their destination, their careers, their families. Grievances are aired, family tragedies discussed, marriages and divorces analyzed. An intimacy is established as two strangers contrast their own fictions about their lives.
Rachel Cusk's Outline is a novel in ten conversations. Spare and stark, it follows a novelist teaching a course in creative writing during one oppressively hot summer in Athens. She leads her students in storytelling exercises. She meets other visiting writers for dinner. She goes swimming in the Ionian Sea with her neighbor from the plane. The people she encounters speak volubly about themselves: their fantasies, anxieties, pet theories, regrets, and longings. And through these disclosures, a portrait of the narrator is drawn by contrast, a portrait of a woman learning to face a great loss.

Outline takes a hard look at the things that are hardest to speak about. It brilliantly captures conversations, investigates people's motivations for storytelling, and questions their ability to ever do so honestly or unselfishly. In doing so it bares the deepest impulses behind the craft of fiction writing. This is Rachel Cusk's finest work yet, and one of the most startling, brilliant, original novels of recent years.
The Unquiet Dead by Ausma Zehanat Khan (Minotaur Books)
Despite their many differences, Detective Rachel Getty trusts her boss, Esa Khattak, implicitly. But she's still uneasy at Khattak's tight-lipped secrecy when he asks her to look into Christopher Drayton's death. Drayton's apparently accidental fall from a cliff doesn't seem to warrant a police investigation, particularly not from Rachel and Khattak's team, which handles minority-sensitive cases. But when she learns that Drayton may have been living under an assumed name, Rachel begins to understand why Khattak is tip-toeing around this case. It soon comes to light that Drayton may have been a war criminal with ties to the Srebrenica massacre of 1995.
If that's true, any number of people might have had reason to help Drayton to his death, and a murder investigation could have far-reaching ripples throughout the community. But as Rachel and Khattak dig deeper into the life and death of Christopher Drayton, every question seems to lead only to more questions, with no easy answers. Had the specters of Srebrenica returned to haunt Drayton at the end, or had he been keeping secrets of an entirely different nature? Or, after all, did a man just fall to his death from the Bluffs?
In her spellbinding debut, Ausma Zehanat Khan has written a complex and provocative story of loss, redemption, and the cost of justice that will linger with readers long after turning the final page.
The Just City by Jo Walton (Tor Books)
Created as an experiment by the time-traveling goddess Pallas Athene, the Just City is a planned community, populated by over ten thousand children and a few hundred adult teachers from all eras of history, along with some handy robots from the far human future—all set down together on a Mediterranean island in the distant past.
The student Simmea, born an Egyptian farmer's daughter sometime between 500 and 1000 A.D, is a brilliant child, eager for knowledge, ready to strive to be her best self. The teacher Maia was once Ethel, a young Victorian lady of much learning and few prospects, who prayed to Pallas Athene in an ungaurded moment during a trip to Rome—and, in an instant, found herself in the Just City with grey-eyed Athene standing unmistakably before her.
Meanwhile, Apollo—stunned by the realization that there are things mortals understand better than he does—has arranged to live a human life, and has come to the City as one of the children. He knows his true identity, and conceals it from his peers. For this lifetime, he is prone to all the troubles of being human.
Then, a few years in, Sokrates arrives—the same Sokrates recorded by Plato himself—to ask all the troublesome questions you would expect. What happens next is a tale only the brilliant Jo Walton could tell.
PAPERBACK RELEASES
Neutrino Hunters: The Thrilling Chase for a Ghostly Particle to Unlock the Secrets of the Universe by Ray Jayawardhana (Scientific American)
For more than eighty years, brilliant and eccentric scientists around the world have been searching for the incredibly small bits of matter we call neutrinos. Trillions of these ghostly particles pass through our bodies every second, but they are so pathologically shy that neutrino hunters have to use Olympic-size pools deep underground and a gigantic cube of Antarctic ice to catch just a handful. Neutrinos may hold the secrets to the nature of antimatter and what the universe was like just seconds after the big bang, but they are extremely elusive and difficult to pin down—much like the adventurous scientists who doggedly pursue them.
In Neutrino Hunters, the renowned astrophysicist and award-winning author Ray Jayawardhana takes us on a thrilling journey into the shadowy world of neutrinos and the colorful lives of those who chase them. Demystifying particle science along the way, he tells a detective story with cosmic implications—interweaving the tales of the irascible Casanova Wolfgang Pauli; the troubled genius Ettore Majorana, who disappeared without a trace; and Bruno Pontecorvo, whose defection to the Soviet Union caused a Cold War ruckus. Ultimately, Jayawardhana reveals just how significant these fast-moving particles are to the world we live in, and why the next decade of neutrino hunting will redefine how we think about physics, cosmology, and our lives on Earth.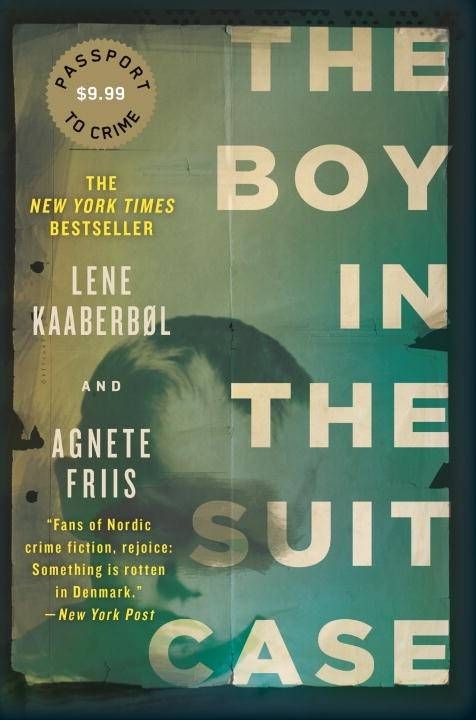 The Boy in the Suitcase by Lene Kaaberbol (Soho Crime)
Nina Borg, a Red Cross nurse, wife, and mother of two, is a compulsive do-gooder who can't say no when someone asks for help—even when she knows better. When her estranged friend Karin leaves her a key to a public locker in the Copenhagen train station, Nina gets suckered into her most dangerous project yet. Inside the locker is a suitcase, and inside the suitcase is a threeyear-old boy: naked and drugged, but alive.

Is the boy a victim of child trafficking? Can he be turned over to authorities, or will they only return him to whoever sold him? When Karin is discovered brutally murdered, Nina realizes that her life and the boy's are in jeopardy, too. In an increasingly desperate trek across Denmark, Nina tries to figure out who the boy is, where he belongs, and who exactly is trying to hunt him down.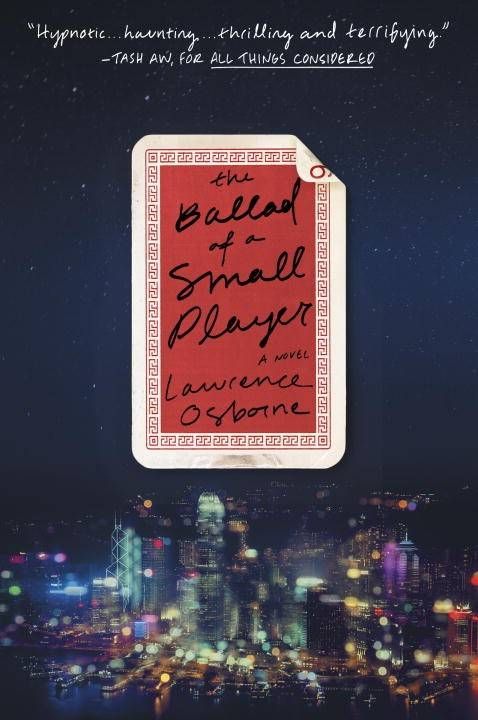 The Ballad of a Small Player by Lawrence Osborne (Hogarth)
As night falls on Macau and the neon signs that line the rain-slick streets come alive, Doyle—"Lord Doyle" to his fellow players—descends into his casino of choice to try his luck at the baccarat tables that are the anchor of his current existence. A corrupt English lawyer who has escaped prosecution by fleeing to the East, Doyle spends his nights drinking and gambling and his days sleeping off his excesses, continually haunted by his past. Taking refuge in a series of louche and dimly lit hotels, he watches his fortune rise and fall as the cards decide his fate.
In a moment of crisis he meets Dao-Ming, an enigmatic Chinese woman who appears to be a denizen of the casinos just like himself, and seems to offer him salvation in the form of both money and love. But as Doyle attempts to make a rare and true connection, all that he accepts as reality seems to be slipping from his grasp.
Resonant of classics by Dostoyevsky and Graham Greene, The Ballad of a Small Player is a timeless tale steeped in eerie suspense and rich atmosphere.
____________________
Expand your literary horizons with New Books!, a weekly newsletter spotlighting 3-5 exciting new releases, hand-picked by our very own Liberty Hardy. Sign up now!