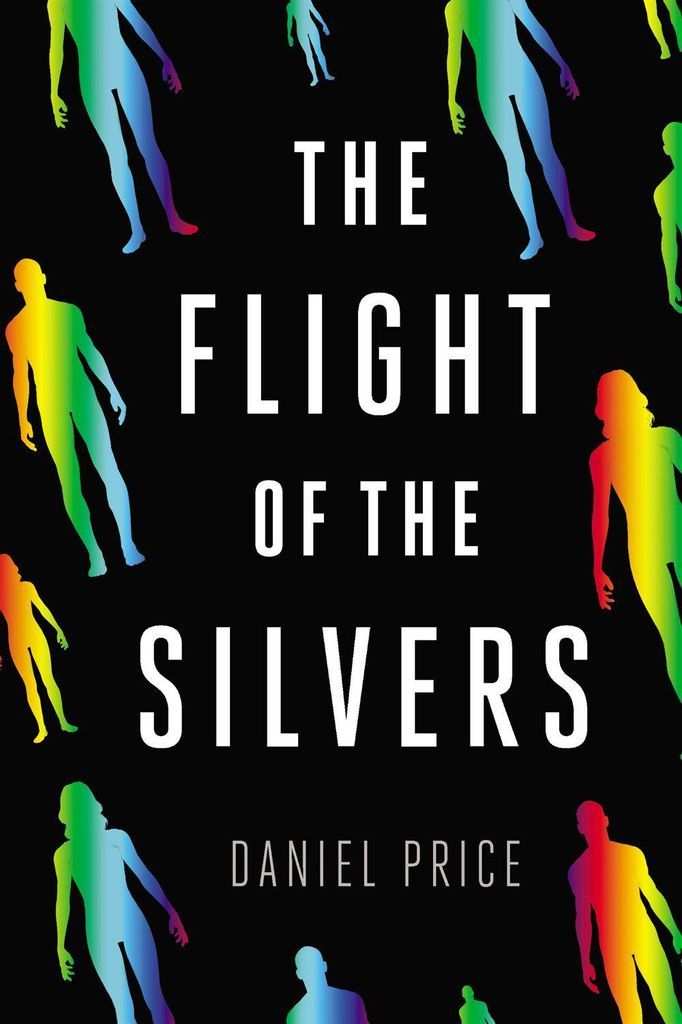 HARDCOVER RELEASES
Stillwater by Nicole Helget (Houghton Mifflin Harcourt)
Clement and Angel are fraternal twins separated at birth; they grow up in the same small, frontier logging town of Stillwater, Minnesota. Clement was left at the orphanage. Angel was adopted by the town's richest couple, but is marked and threatened by her mother's mental illness. They rarely meet, but Clement knows if he is truly in need, Angel will come to save him.
Stillwater, near the Mississippi River and Canada, becomes an important stop on the Underground Railroad. As Clement and Angel grow up and the country marches to war, their lives are changed by many battles for freedom and by losses in the struggle for independence, large and small.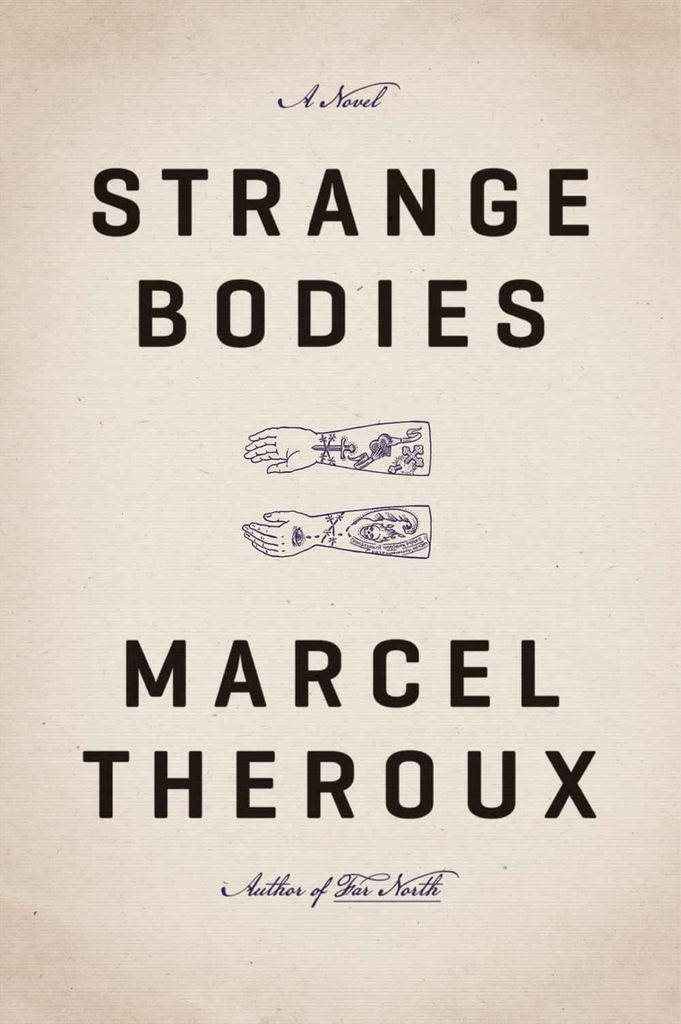 Strange Bodies by Marcel Theroux (Farar, Straus and Giroux)
Whatever this is, it started when Nicholas Slopen came back from the dead.
In a locked ward of a notorious psychiatric hospital sits a man who insists that he is Dr. Nicholas Slopen, failed husband and impoverished Samuel Johnson scholar. Slopen has been dead for months. Yet nothing can make this man change his story. What begins as a tale of apparent forgery, involving unseen letters by the great Dr. Johnson, grows to encompass a conspiracy between a Silicon Valley mogul and his Russian allies to exploit the darkest secret of Soviet technology: the Malevin Procedure.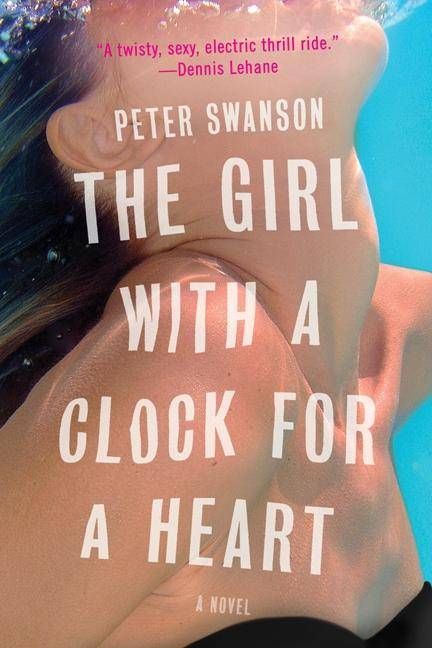 The Girl With a Clock for a Heart by Peter Swanson (William Morrow)
On an ordinary Friday evening at his favorite Boston tavern, George Foss's comfortable, predictable life is shattered when a beautiful woman sits down at the bar, the same woman who vanished without a trace twenty years ago.
Liana Dector isn't just an ex-girlfriend, the first love George couldn't forget. She's also a dangerous enigma and possibly a cold-blooded killer wanted by the police. Suddenly, she's back-and she needs George's help. Ruthless men believe she stole some money . . . and will do whatever it takes to get it back.
George knows Liana is trouble. But he can't say no-he never could-a choice that will plunge him into a terrifying whirlpool of lies, secrets, betrayal, and murder from which there is no sure escape.
The Castle of Whispers by Carole Martinez (Europa Editions)
In 1187, on the day of her wedding, the beautiful 15-year-old Esclarmonde scandalizes the court when she refuses to accept the knight chosen by her father, the lord of the domain of Whispers. She defies her father's wishes and vows to give herself to God, for which he imprisons her in a cell adjoining the castle's chapel. Instead of the peaceful solitude she sought, Esclarmonde finds in her cell the crossroads between the living and the dead. Walled in, with nothing but a single barred window to connect her to the outside world, Esclarmonde nevertheless exerts a mysterious and pervasive power over the kingdom. The virgin sorceress reaches a saint-like status, and men and women journey from far and wide to hear her speak. Esclarmonde even persuades her father to wage war in the Holy Land, resulting in a massacre of staggering proportions.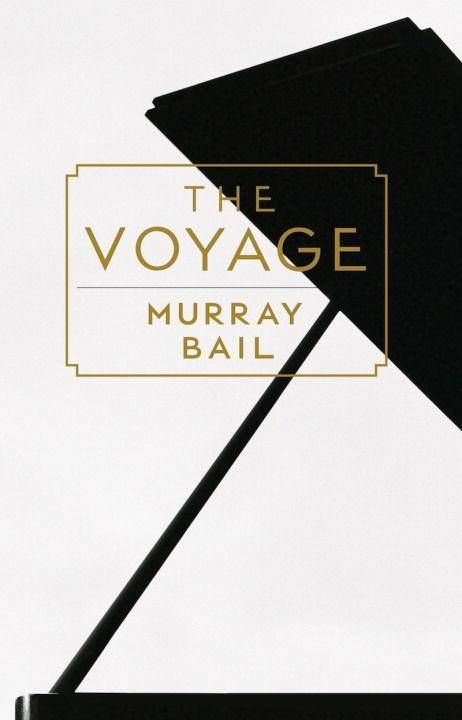 The Voyage by Murray Ball (MacLehose Press)
In The Voyage, Piano manufacturer and salesman Frank Delage travels to Vienna from Sydney, hoping to introduce a new design to replace the respected old pianos of Europe. He walks the great musical city, offering an impassioned defense of his piano's technical superiority to any who will hear it. When his ambitions are ignored by the city's staid musical elite, Delage's finds his situation suddenly transformed by a chance meeting with Amalia von Schalla, an elegant grande dame of Viennese society.
Now sailing home to Australia aboard the container ship Romance with his new bride, Amalia's daughter Elisabeth von Schalla, Delage and his story begin to come to light in a hypnotic sequence of memories, voices, and snatches of conversations.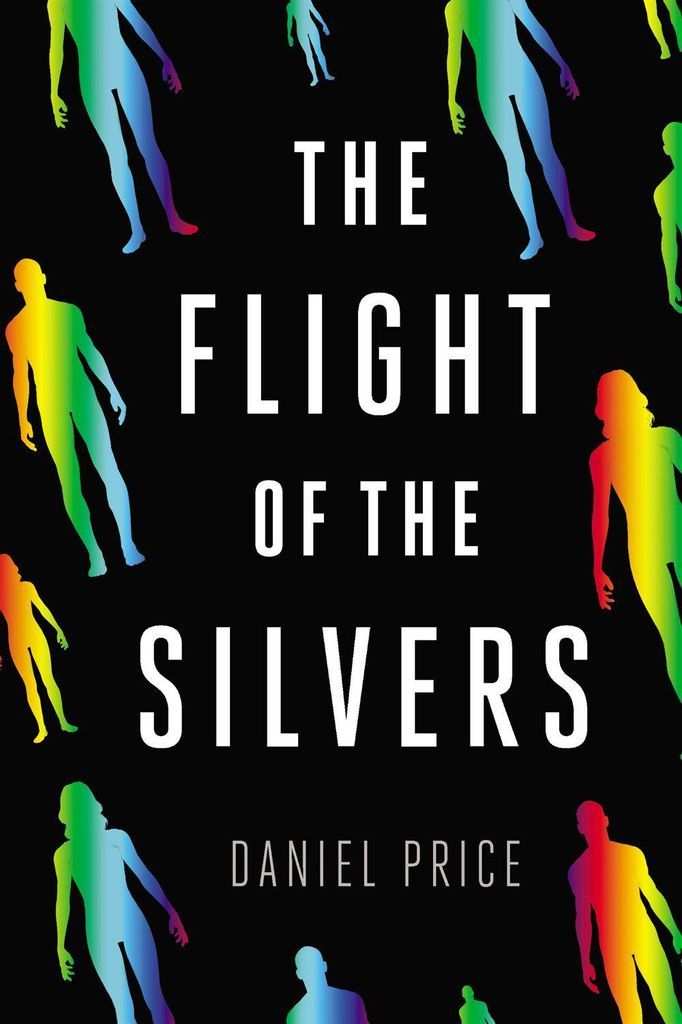 The Flight of the Silvers by Daniel Price (Blue Rider Press)
Without warning, the world comes to an end for Hannah and Amanda Given. The sky looms frigid white, and every airplane crashes to the ground. But the sisters are saved by three eerily beautiful strangers, who force mysterious silver bracelets onto their wrists. Within minutes, the sky comes down in a crushing sheet of light and everything around them is gone. Shielded from the devastation by their silver adornments, they suddenly find themselves elsewhere—on a bizarre alternate Earth, where restaurants move through the air like flying saucers and time is manipulated by common household appliances.
Soon Hannah and Amanda are joined by four other survivors from their world. At risk from enemies they never knew they had and afflicted with extraordinary abilities they never wanted, the sisters and their new companions band together on an epic journey to track down the one man who can help them—before time runs out.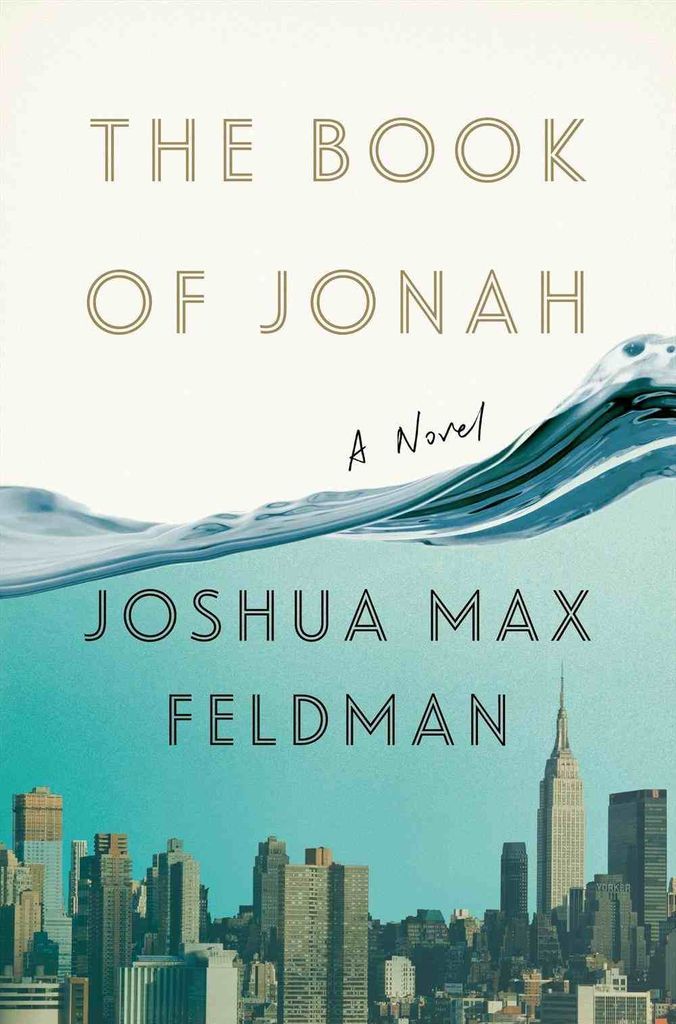 The Book of Jonah by Joshua Max Feldman (Henry Holt & Co.)
The modern-day Jonah at the center of Joshua Max Feldman's brilliantly conceived retelling of the book of Jonah is a young Manhattan lawyer named Jonah Jacobstein. He's a lucky man: healthy and handsome, with two beautiful women ready to spend the rest of their lives with him and an enormously successful career that gets more promising by the minute. He's celebrating a deal that will surely make him partner when a bizarre, unexpected biblical vision at a party changes everything. Hard as he tries to forget what he saw, this disturbing sign is only the first of many Jonah will witness, and before long his life is unrecognizable. Though this perhaps divine intervention will be responsible for more than one irreversible loss in Jonah's life, it will also cross his path with that of Judith Bulbrook, an intense, breathtakingly intelligent woman who's no stranger to loss herself. As this funny and bold novel moves to Amsterdam and then Las Vegas, Feldman examines the way we live now while asking an age-old question: How do you know if you're chosen?
Landry Park by Bethany Hagen (Dial)
In a fragmented future United States ruled by the lavish Gentry, sixteen-year-old Madeline Landry dreams of going to the university. Unfortunately, Gentry decorum and her domineering father won't allow that. Madeline must marry, like a good Landry woman, and run the family estate. But her world is turned upside down when she discovers the devastating consequences her lifestyle is having on those less fortunate.
As Madeline begins to question everything she has ever learned, she finds herself increasingly drawn to handsome, beguiling David Dana. Soon, rumors of war and rebellion start to spread, and Madeline finds herself and David at the center of it all. Ultimately, she must make a choice between duty—her family, her charmed life, and the estate she loves dearly—and her desire.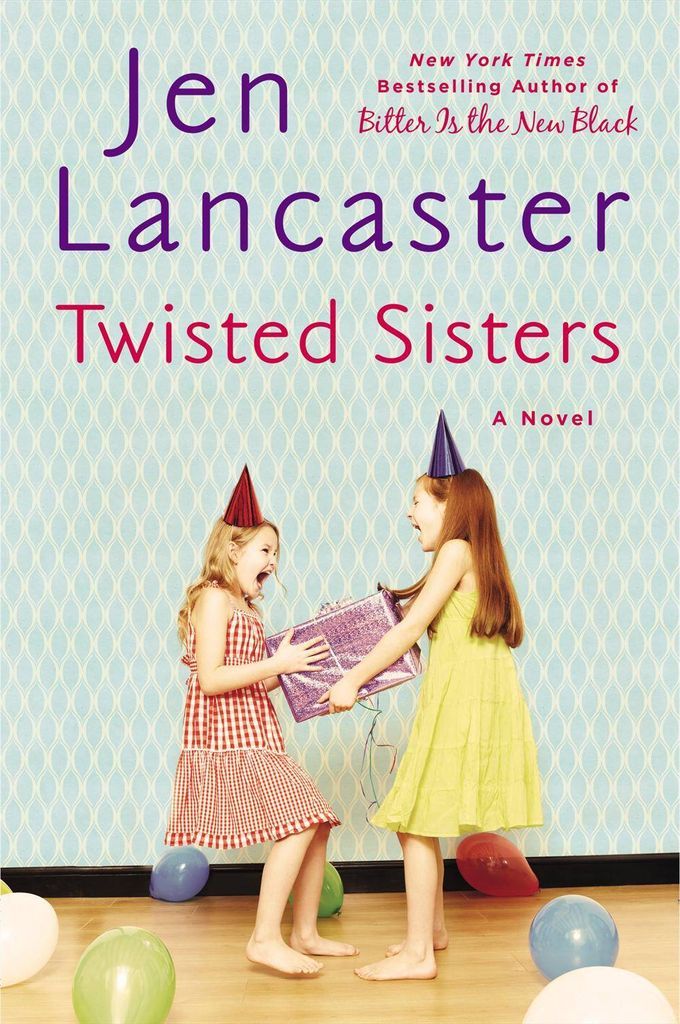 Twisted Sisters by Jen Lancaster (NAL Hardcover)
Reagan Bishop is a pusher. A licensed psychologist who stars on the Wendy Winsberg cable breakout show I Need a Push, Reagan helps participants become their best selves by urging them to overcome obstacles and change behaviors. An overachiever, Reagan is used to delivering results.
Despite her overwhelming professional success, Reagan never seems to earn her family's respect. Her younger sister, Geri, is and always will be the Bishop family favorite. When a national network buys Reagan's show, the pressures for unreasonably quick results and higher ratings mount. But Reagan's a clinician, not a magician, and fears witnessing her own personal failings in prime time. (And seriously? Her family will never let her hear the end of it.) Desperate to make the show work and keep her family at bay, Reagan actually listens when the show's New Age healer offers an unconventional solution…
Record Nielsen ratings follow. But when Reagan decides to use her newfound power to teach everyone a lesson about sibling rivalry, she's the one who will be schooled…
Cress by Marissa Meyer (Fiewel & Friends)
Cinder and Captain Thorne are fugitives on the run, with Scarlet and Wolf in tow. Together, they're plotting to overthrow Queen Levana and her army.
Their best hope lies with Cress, who has been trapped on a satellite since childhood with only her netscreens as company. All that screen time has made Cress an excellent hacker – unfortunately, she's just received orders from Levana to track down Cinder and her handsome accomplice.
When a daring rescue goes awry, the group is separated. Cress finally has her freedom, but it comes at a high price. Meanwhile, Queen Levana will let nothing stop her marriage to Emperor Kai. Cress, Scarlet, and Cinder may not have signed up to save the world, but they may be the only ones who can.
PAPERBACK RELEASES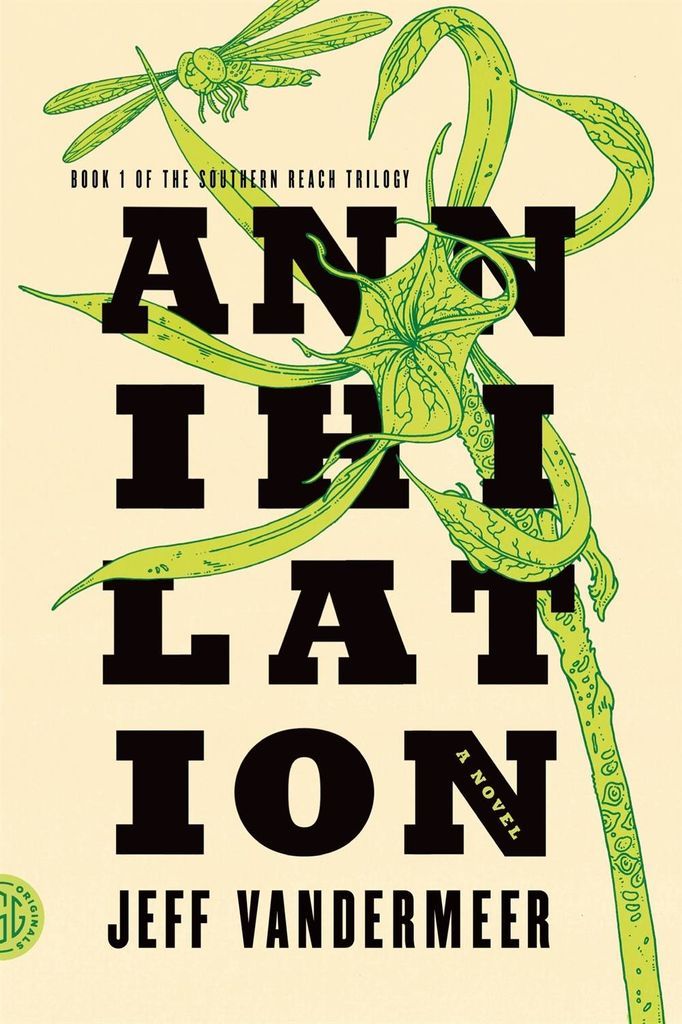 Annihilation by Jeff VanderMeer (FSG Originals)
Area X has been cut off from the rest of the continent for decades. Nature has reclaimed the last vestiges of human civilization. The first expedition returned with reports of a pristine, Edenic landscape; all the members of the second expedition committed suicide; the third expedition died in a hail of gunfire as its members turned on one another; the members of the eleventh expedition returned as shadows of their former selves, and within months of their return, all had died of aggressive cancer This is the twelfth expedition.
Their group is made up of four women: an anthropologist; a surveyor; a psychologist, the de facto leader; and our narrator, a biologist. Their mission is to map the terrain and collect specimens; to record all their observations, scientific and otherwise, of their surroundings and of one another; and, above all, to avoid being contaminated by Area X itself. They arrive expecting the unexpected, and Area X delivers—they discover a massive topographic anomaly and life forms that surpass understanding—but it's the surprises that came across the border with them, and the secrets the expedition members are keeping from one another, that change everything.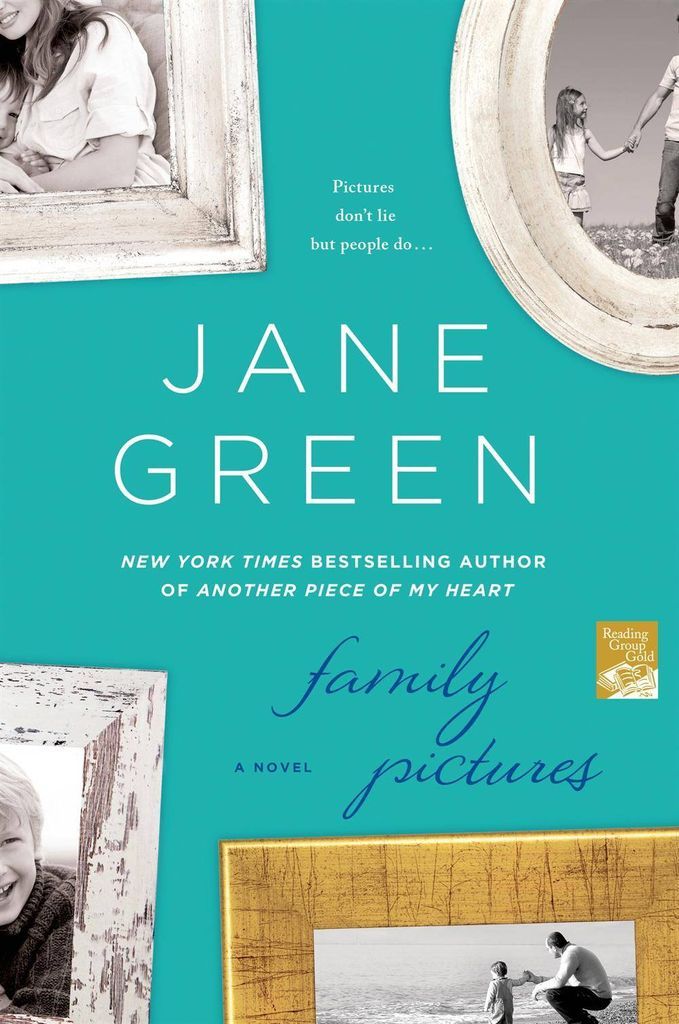 Family Pictures by Jane Green (St. Martin's Griffin)
From the author of Another Piece of My Heart comes the gripping story of two women who live on opposite coasts but whose lives are connected in ways they never could have imagined. Both women are wives and mothers to children who are about to leave the nest for school. They're both in their forties and have husbands who travel more than either of them would like. They are both feeling an emptiness neither had expected. But when a shocking secret is exposed, their lives are blown apart. As dark truths from the past reveal themselves, will these two women be able to learn to forgive, for the sake of their children, if not for themselves?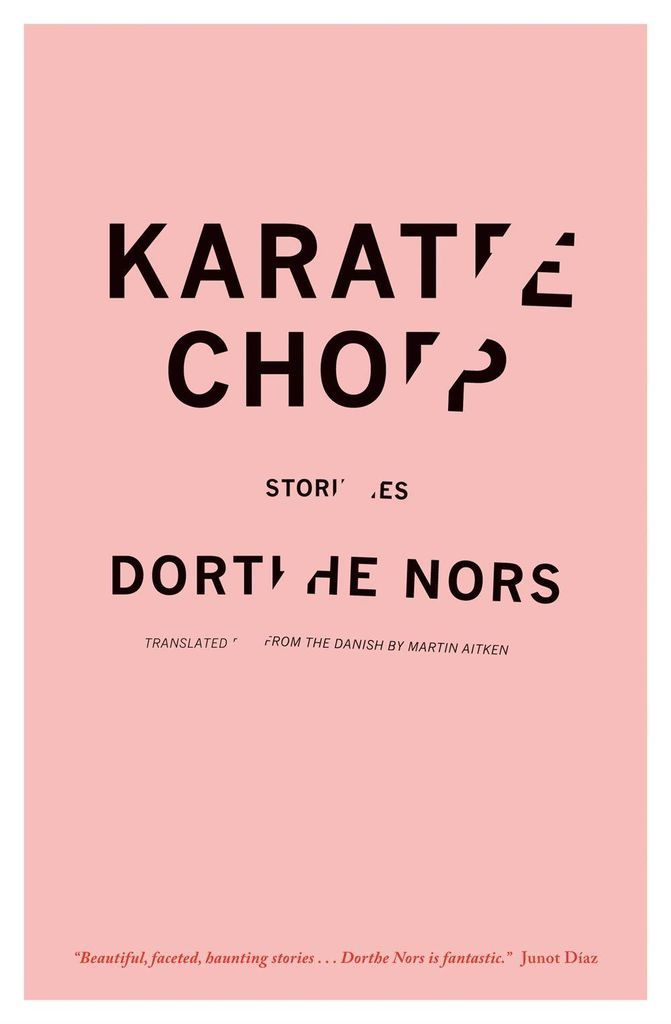 Karate Chop by Dorthe Nors (Graywolf Press)
Karate Chop, Dorthe Nors's acclaimed story collection, is the debut book in the collaboration between Graywolf Press and A Public Space. These fifteen compact stories are meticulously observed glimpses of everyday life that expose the ominous lurking under the ordinary. While his wife sleeps, a husband prowls the Internet, obsessed with female serial killers; a bureaucrat tries to reinvent himself, exposing goodness as artifice when he converts to Buddhism in search of power; a woman sits on the edge of the bed where her lover lies, attempting to locate a motive for his violence within her own self-doubt. Shifting between moments of violence (real and imagined) and mundane contemporary life, these stories encompass the complexity of human emotions, our capacity for cruelty as well as compassion. Not so much minimalist as stealthy, Karate Chop delivers its blows with an understatement that shows a master at work.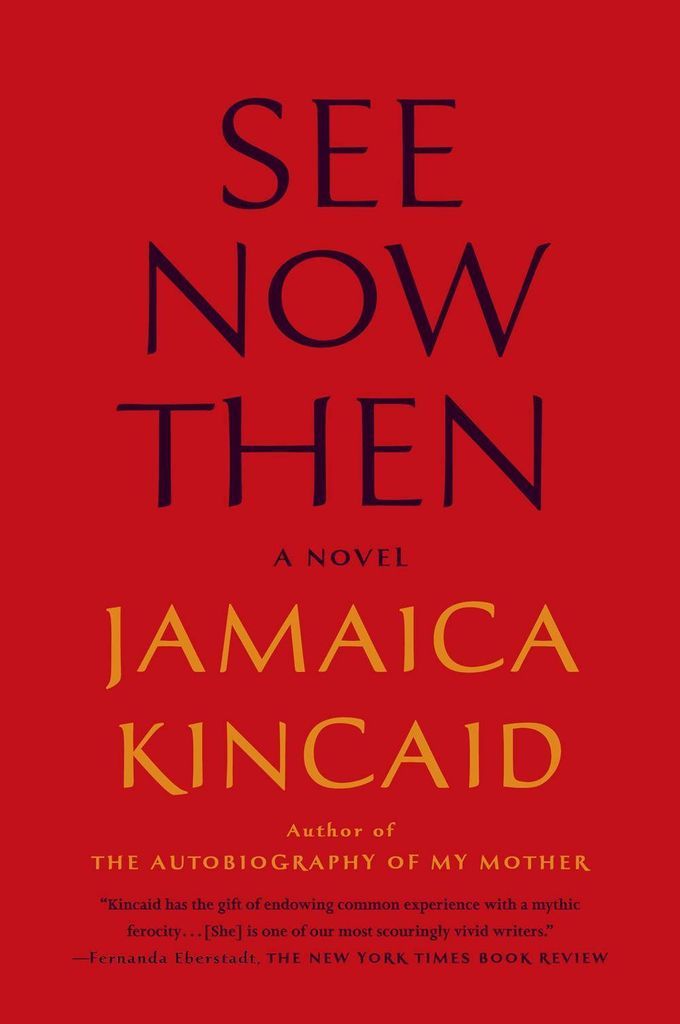 See Now Then by Jamaica Kincaid (Farar, Straus and Giroux)
In See Now Then, the brilliant and evocative new novel from Jamaica Kincaid—her first in ten years—a marriage is revealed in all its joys and agonies. This piercing examination of the manifold ways in which the passing of time operates on the human consciousness unfolds gracefully, and Kincaid inhabits each of her characters—a mother, a father, and their two children, living in a small village in New England—as they move, in their own minds, between the present, the past, and the future: for, as she writes, "the present will be now then and the past is now then and the future will be a now then." Her characters, constrained by the world, despair in their domestic situations. But their minds wander, trying to make linear sense of what is, in fact, nonlinear. See Now Then is Kincaid's attempt to make clear what is unclear, and to make unclear what we assumed was clear: that is, the beginning, the middle, and the end.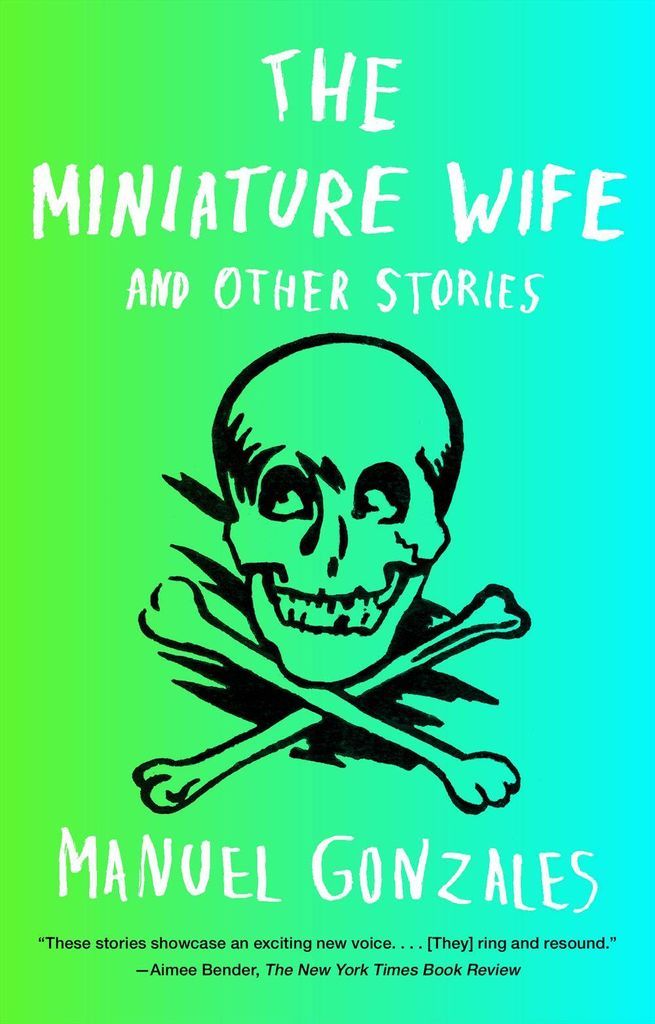 The Miniature Wife and Other Stories by Manuel Gonzales (Riverhead Trade)
The eighteen stories of Manuel Gonzales's exhilarating first book render the fantastic commonplace and the ordinary extraordinary, in prose that thrums with energy and shimmers with beauty. In "The Artist's Voice" we meet one of the world's foremost composers, a man who speaks through his ears. A hijacked plane circles a city for twenty years in "Pilot, Copilot, Writer." Sound can kill in "The Sounds of Early Morning." And, in the title story, a man is at war with the wife he accidentally shrank. For these characters, the phenomenal isn't necessarily special—but it's often dangerous.
In slightly fantastical settings, Gonzales illustrates very real guilt over small and large marital missteps, the intense desire for the reinvention of self, and the powerful urges we feel to defend and provide for the people we love. With wit and insight, these stories subvert our expectations and challenge us to look at our surroundings with fresh eyes.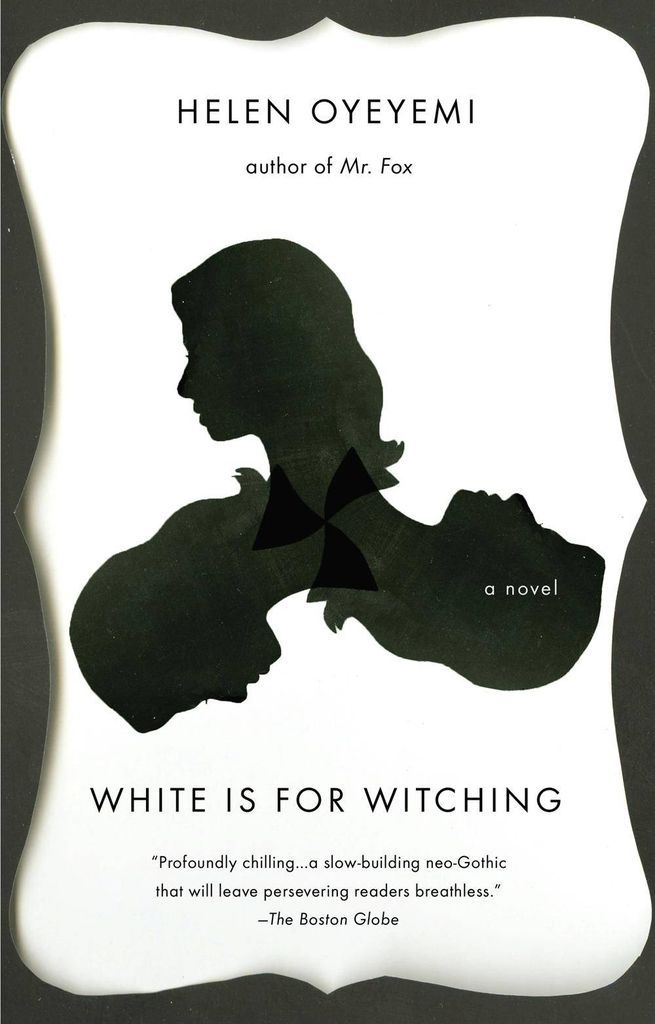 White is for Witching
by Helen Oyeyemi (Riverhead Trade)
There's something strange about the Silver family house in the closed-off town of Dover, England. Grand and cavernous with hidden passages and buried secrets, it's been home to four generations of Silver women—Anna, Jennifer, Lily, and now Miranda, who has lived in the house with her twin brother, Eliot, ever since their father converted it to a bed-and-breakfast. The Silver women have always had a strong connection, a pull over one another that reaches across time and space, and when Lily, Miranda's mother, passes away suddenly while on a trip abroad, Miranda begins suffering strange ailments. An eating disorder starves her. She begins hearing voices. When she brings a friend home, Dover's hostility toward outsiders physically manifests within the four walls of the Silver house, and the lives of everyone inside are irrevocably changed.
Who Fears Death by Nnedi Okorafor (DAW)
In a post-apocalyptic Africa, genocide between tribes still bloodies the land. A woman named Onyesonwu (meaning "who fears death?" in an ancient language) embarks on a journey in which she grapples with nature, tradition, history, true love, and the spiritual mysteries of her culture.
The Disaster Diaries by Sam Sheridan (Penguin Books)
We're inundated daily with images of chaos and catastrophe from movies, books, and the nightly news. When Sam Sheridan became a father, these tales of disaster became impossible to ignore, and he was beset with nightmares about being unable to protect his son. He soon realized, however, that each possible doomsday scenario required a different skillset, and in order to really survive the apocalypse, he'd have to learn everything, from starting a fire to stealing a car, learning to fight with a knife, and even building an igloo. With just the right mix of seriousness, paranoia, and self-deprecation, The Disaster Diaries is irresistible armchair adventure reading that informs as much as it entertains.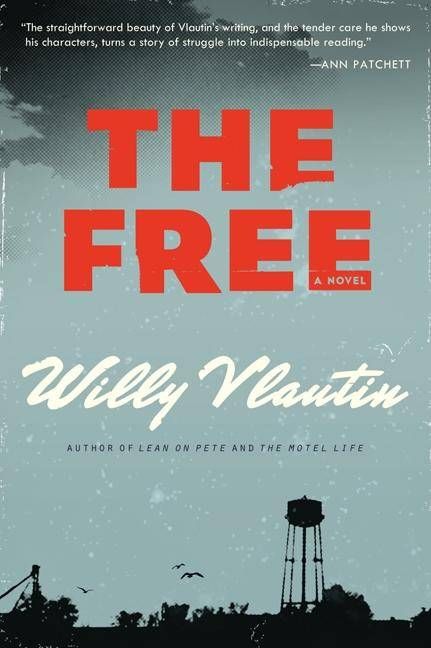 The Free by Willy Vlautin (Harper Perennial)
Leroy Kervin is a 31 year old Iraqi War veteran living with a traumatic brain injury. Unable to dress or feed himself, or cope with his emotions, he has spent the last seven years in a group home. There he spends his days watching old sci-fi movies until he awakens one night with a clear mind and memories of his girlfriend. Realizing what his life has been he decides it would be better to die than to go on living this way. A failed suicide attempt leaves Leroy hospitalized where he retreats further into his mind in order to make sense of his existence.
Freddie McCall is a middle aged father working two jobs. He's lost his wife and kids, and is close to losing his house. He's buried in debt, unable to pay the medical bills from his daughter's childhood illness. As Freddie's situation becomes more desperate he undertakes a risky endeavor he hopes will solve his problems but could possibly end in disaster. Just as Freddie is about to lose it all, he is faced with the possibility of getting his kids back.
Pauline Hawkins takes care of everyone else around her. She cares for her mentally ill father out of a deep sense of obligation. As a nurse at the local hospital, she treats her patients and their families with a familiar warmth and tenderness. When Pauline becomes attached to a young runaway, she learns the difficult lesson that you can't help someone who doesn't help themselves.
The lives of these three characters intersect as they look for meaning in desperate times. Willy Vlautin covers themes ranging from healthcare to the economic downturn and housing crisis, to the toll war takes on veterans and their families.
________________________
Sign up for our newsletter to have the best of Book Riot delivered straight to your inbox every week. No spam. We promise.

To keep up with Book Riot on a daily basis, follow us on Twitter, like us on Facebook, and subscribe to the Book Riot podcast in iTunes or via RSS. So much bookish goodness–all day, every day.