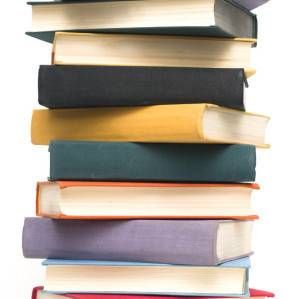 This content contains affiliate links. When you buy through these links, we may earn an affiliate commission.
HARDCOVER RELEASES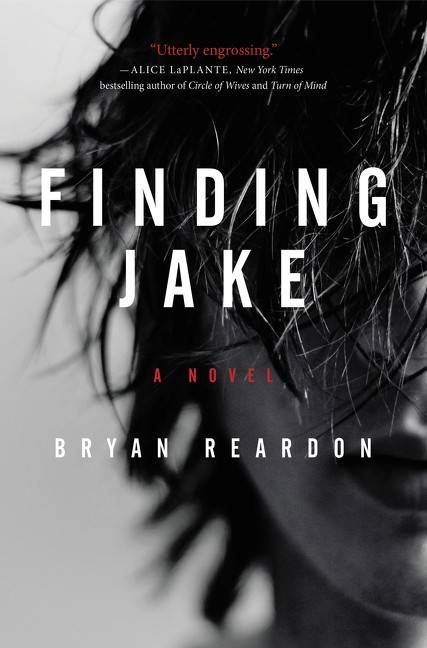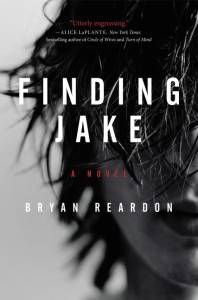 Finding Jake by Bryan Reardon (William Morrow)
While his successful wife goes off to her law office each day, Simon Connolly takes care of their kids, Jake and Laney. Now that they are in high school, the angst-ridden father should feel more relaxed, but he doesn't. He's seen the statistics, read the headlines. And now, his darkest fear is coming true. There has been a shooting at school.
Simon races to the rendezvous point, where he's forced to wait. Do they know who did it? How many victims were there? Why did this happen? One by one, parents are led out of the room to reunite with their children. Their numbers dwindle, until Simon is alone.
As his worst nightmare unfolds, and Jake is the only child missing, Simon begins to obsess over the past, searching for answers, for hope, for the memory of the boy he raised, for mistakes he must have made, for the reason everything came to this. Where is Jake? What happened in those final moments? Is it possible he doesn't really know his son? Or he knows him better than he thought?
Brilliantly paced, Finding Jake explores these questions in a tense and emotionally wrenching narrative. Harrowing and heartbreaking, surprisingly healing and redemptive, Finding Jake is a story of faith and conviction, strength, courage, and love that will leave readers questioning their own lives, and those they think they know.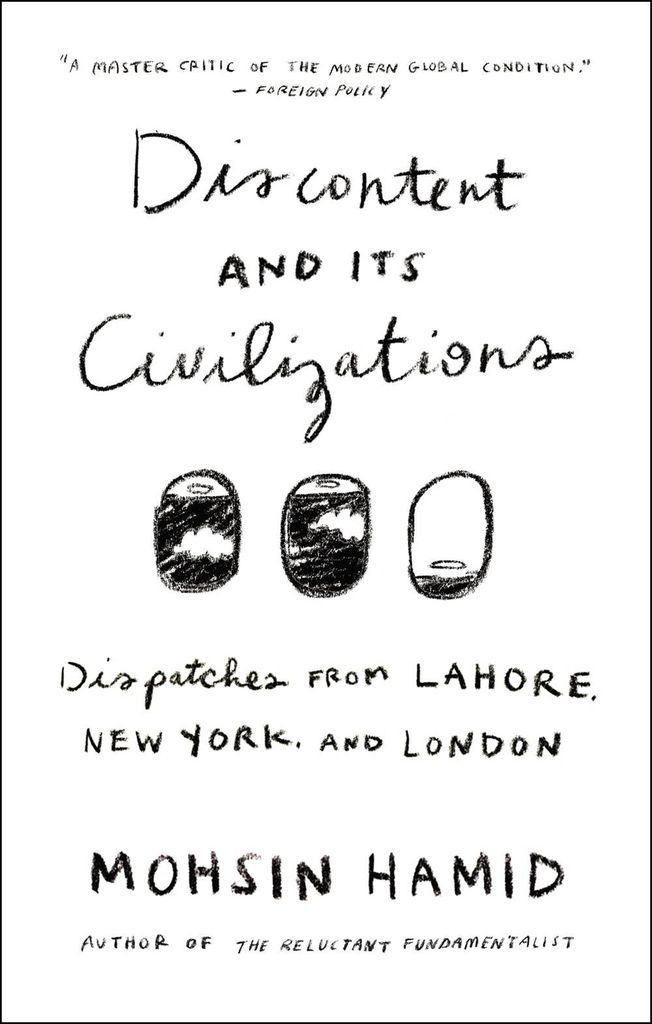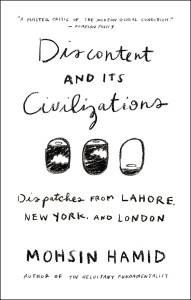 Discontent and Its Civilizations: Dispatches from Lahore, New York, and London by Mohsin Hamid (Riverhead Books)
Mohsin Hamid's brilliant, moving, and extraordinarily clever novels have not only made him an international bestseller, they have earned him a reputation as a "master critic of the modern global condition" (Foreign Policy). His stories are at once timeless and of-the-moment, and his themes are universal: love, language, ambition, power, corruption, religion, family, identity. Here he explores this terrain from a different angle in essays that deftly counterpoise the personal and the political, and are shot through with the same passion, imagination, and breathtaking shifts of perspective that gives his fiction its unmistakable electric charge.
A "water lily" who has called three countries on three continents his home—Pakistan, the birthplace to which he returned as a young father; the United States, where he spent his childhood and young adulthood; and Britain, where he married and became a citizen—Hamid writes about overlapping worlds with fluidity and penetrating insight. Whether he is discussing courtship rituals or pop culture, drones or the rhythms of daily life in an extended family compound, he transports us beyond the scarifying headlines of an anxious West and a volatile East, beyond stereotype and assumption, and helps to bring a dazzling diverse global culture within emotional and intellectual reach.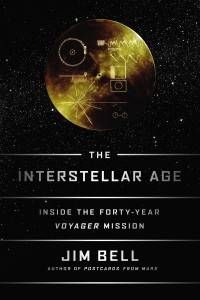 The Interstellar Age: Inside the Forty-Year Voyager Mission by Jim Bell (Dutton Books)
The Voyager spacecraft are our farthest-flung emissaries—11.3 billion miles away from the crew who built and still operate them, decades since their launch.
Voyager 1 left the solar system in 2012; its sister craft, Voyager 2, will do so in 2015. The fantastic journey began in 1977, before the first episode of Cosmos aired. The mission was planned as a grand tour beyond the moon; beyond Mars, Jupiter, and Saturn; and maybe even into interstellar space. The fact that it actually happened makes this humanity's greatest space mission.
In The Interstellar Age, award-winning planetary scientist Jim Bell reveals what drove and continues to drive the members of this extraordinary team, including Ed Stone, Voyager's chief scientist and the one-time head of NASA's Jet Propulsion Lab; Charley Kohlhase, an orbital dynamics engineer who helped to design many of the critical slingshot maneuvers around planets that enabled the Voyagers to travel so far; and the geologist whose Earth-bound experience would prove of little help in interpreting the strange new landscapes revealed in theVoyagers' astoundingly clear images of moons and planets.
Speeding through space at a mind-bending eleven miles a second, Voyager 1 is now beyond our solar system's planets. It carries with it artifacts of human civilization. By the time Voyager passes its first star in about 40,000 years, the gold record on the spacecraft, containing various music and images including Chuck Berry's "Johnny B. Goode," will still be playable.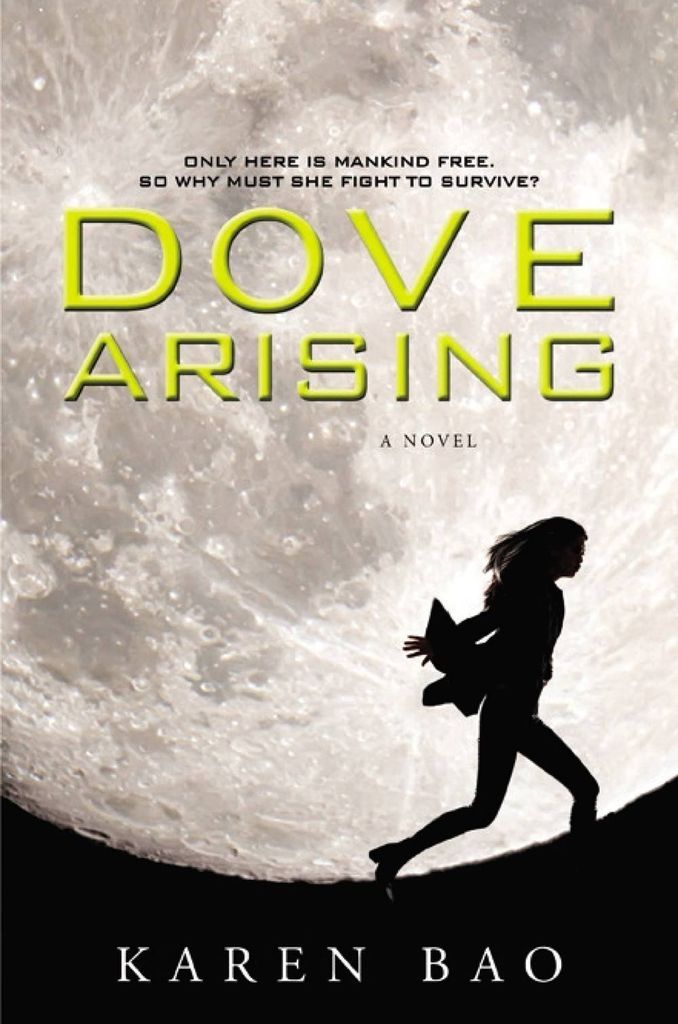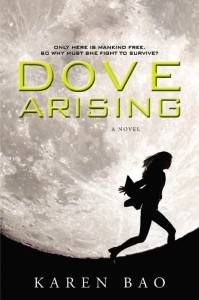 Dove Arising by Karen Bao (Viking Books for Young Readers)
Rank high, save your family—lose yourself.
Shy but brilliant Phaet ("Fate") Theta has spent fifteen years living a quiet existence in a lunar colony founded by scientists generations before. But when her mother is imprisoned and accused of treason, Phaet must save her sibilings from a grim orphan's future by joining the Militia, a league of faceless enforcers. To survive Militia training, Phaet must rely on her wits, resilience, and fierce ambition—and on Wes, with whom she feels kinship if not exactly trust. But the higher Phaet climbs through the ranks, the more she discovers the world she's known is a lie.
Suspenseful, intelligent, and hauntingly prescient, Dove Arising stands on the shoulders of our greatest tales of the future to tell a story that is all too relevant today.
PAPERBACK RELEASES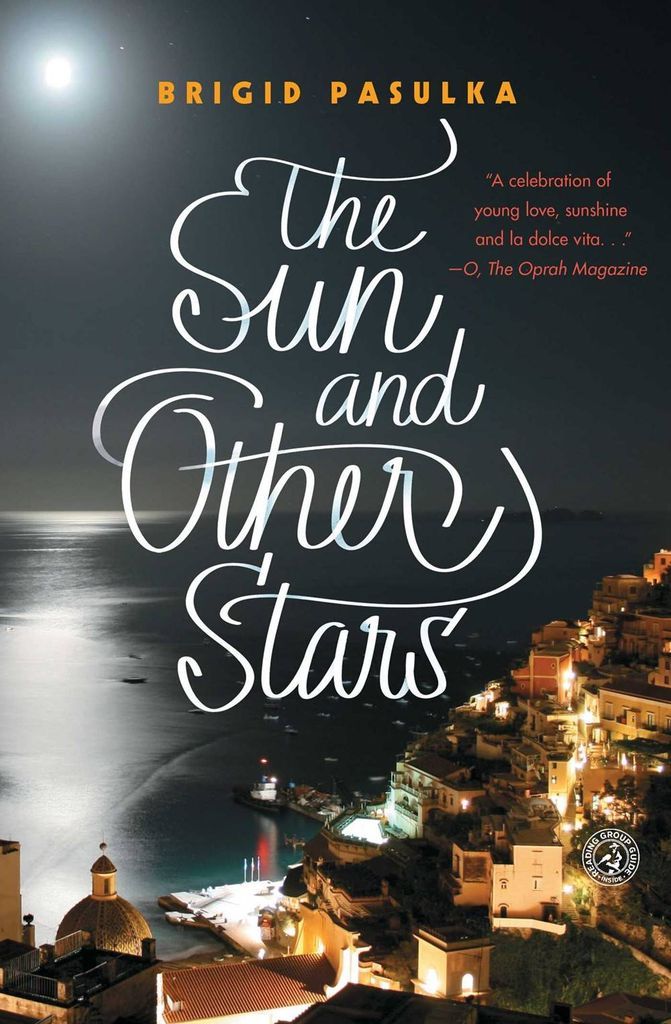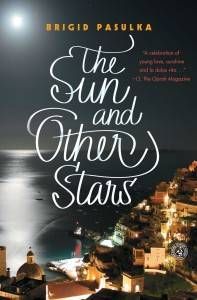 The Sun and Other Stars by Brigid Pasulka (Simon & Schuster)
In the seaside village of San Benedetto, twenty-two-year-old Etto finds himself adrift. Within the past year, Etto has not only lost both his twin brother and his mother, but in his grief has become estranged from his father, the local butcher. While his father passes the time with the men of the town in the fine tradition of Italian men everywhere—a reverential obsession with soccer—Etto retreats ever further from his day-to-day life, seeking solace in the hills above the town.
But then a Ukrainian soccer star, the great Yuri Fil, sweeps into San Benedetto, taking refuge himself from an international scandal. Soon Yuri and his captivating sister Zhuki invite Etto into their world of sport, celebrity, loyalty, and humor. Under their influence, Etto begins to reconstruct his relationship with his father and, slowly, open himself back up to the world. Who knows: perhaps the game of soccer isn't just a waste of time, and perhaps San Benedetto, his father, love, and life itself might have more to offer him than he ever believed possible.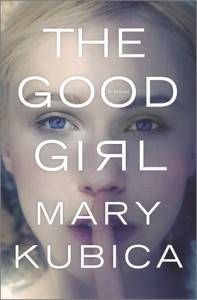 The Good Girl by Mary Kubica (Mira)
One night, Mia Dennett enters a bar to meet her on-again, off-again boyfriend. But when he doesn't show, she unwisely leaves with an enigmatic stranger. At first Colin Thatcher seems like a safe one-night stand. But following Colin home will turn out to be the worst mistake of Mia's life.
When Colin decides to hide Mia in a secluded cabin in rural Minnesota instead of delivering her to his employers, Mia's mother, Eve, and detective Gabe Hoffman will stop at nothing to find them. But no one could have predicted the emotional entanglements that eventually cause this family's world to shatter.
An addictively suspenseful and tautly written thriller, The Good Girl is a propulsive debut that reveals how even in the perfect family, nothing is as it seems.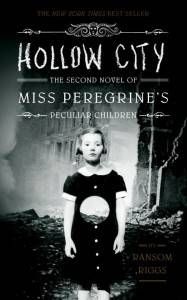 Hollow City: The Second Novel of Miss Peregrine's Peculiar Children by Ransom Riggs (Quirk Books)
Miss Peregrine's Home for Peculiar Children was the surprise best seller of 2011—an unprecedented mix of YA fantasy and vintage photography that enthralled readers and critics alike. Publishers Weekly called it "an enjoyable, eccentric read, distinguished by well-developed characters, a believable Welsh setting, and some very creepy monsters."
This second novel begins in 1940, immediately after the first book ended. Having escaped Miss Peregrine's island by the skin of their teeth, Jacob and his new friends must journey to London, the peculiar capital of the world. Along the way, they encounter new allies, a menagerie of peculiar animals, and other unexpected surprises.
Complete with dozens of newly discovered (and thoroughly mesmerizing) vintage photographs, this new adventure will delight readers of all ages.
____________________
Expand your literary horizons with New Books!, a weekly newsletter spotlighting 3-5 exciting new releases, hand-picked by our very own Liberty Hardy. Sign up now!