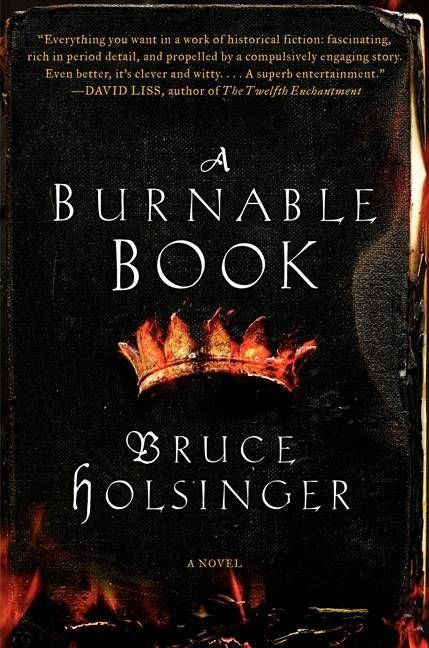 HARDCOVER RELEASES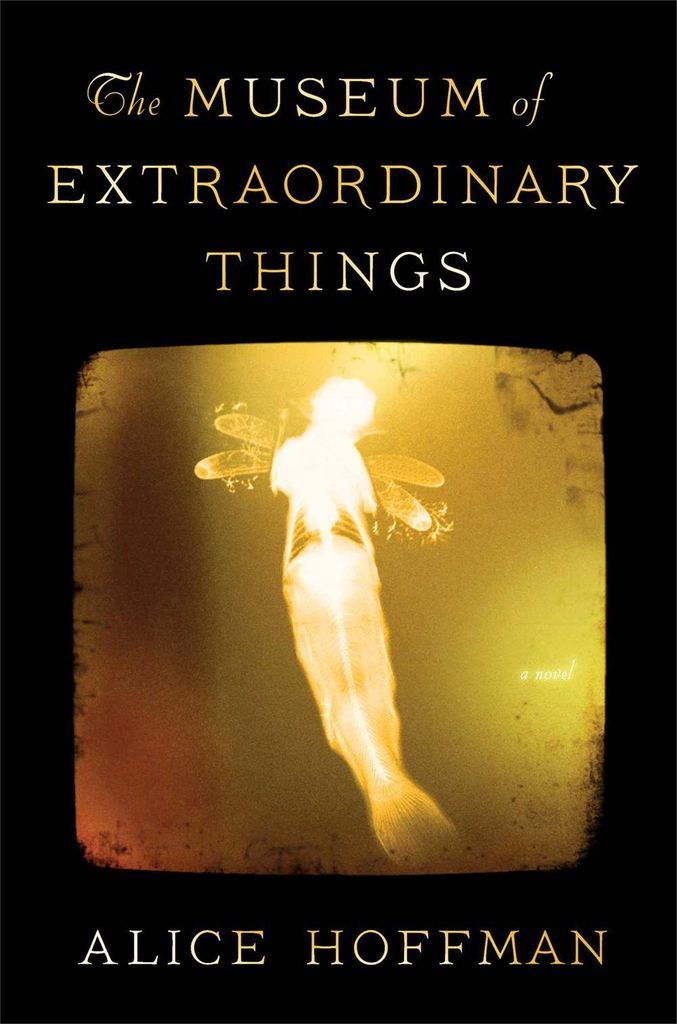 The Museum of Extraordinary Things by Alice Hoffman (Scribner)
Coney Island: Coralie Sardie is the daughter of the impresario behind The Museum of Extraordinary Things, a boardwalk freak show that amazes and stimulates the crowds. An exceptional swimmer, Coralie appears as the Mermaid in her father's "museum," alongside performers like the Wolfman, the Butterfly Girl, and a one-hundred-year-old turtle. One night Coralie stumbles upon a striking young man photographing moonlit trees in the woods off the Hudson River.
The dashing photographer is Eddie Cohen, a Russian immigrant who has run away from his father's Lower East Side Orthodox community and his job as an apprentice tailor. When Eddie captures with his camera the devastation on the streets of New York following the infamous Triangle Shirtwaist Factory fire, he becomes embroiled in the mystery behind a young woman's disappearance.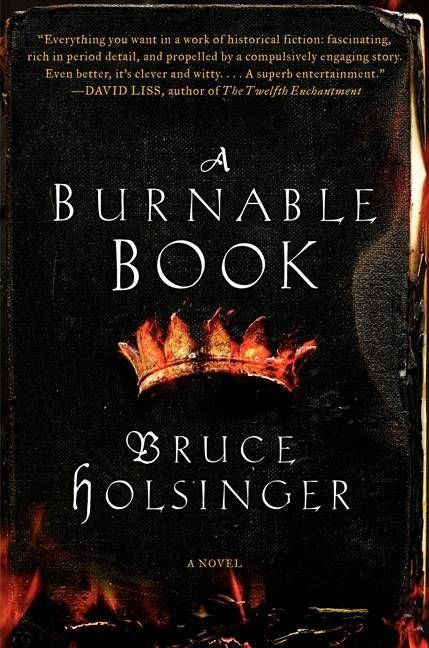 A Burnable Book by Bruce Holsinger (William Morrow)
London, 1385. Surrounded by ruthless courtiers-including his powerful uncle, John of Gaunt, and Gaunt's flamboyant mistress, Katherine Swynford-England's young, still untested king, Richard II, is in mortal peril, and the danger is only beginning. Songs are heard across London-catchy verses said to originate from an ancient book that prophesies the end of England's kings-and among the book's predictions is Richard's assassination. Only a few powerful men know that the cryptic lines derive from a "burnable book," a seditious work that threatens the stability of the realm. To find the manuscript, wily bureaucrat Geoffrey Chaucer turns to fellow poet John Gower, a professional trader in information with connections high and low.
Gower discovers that the book and incriminating evidence about its author have fallen into the unwitting hands of innocents, who will be drawn into a labyrinthine conspiracy that reaches from the king's court to London's slums and stews–and potentially implicates his own son. As the intrigue deepens, it becomes clear that Gower, a man with secrets of his own, may be the last hope to save a king from a terrible fate.
Deep Winter by Samuel W. Gailey (Blue Rider Press)
Danny, a simpleminded gentle giant, doesn't know what to make of the body he discovers one cold winter evening. It's Mindy, his only friend in the small town of Wyalusing, Pennsylvania, where most people avoid Danny, even though a childhood tragedy left him parentless and with limited mental capabilities. Wary of the damage he could cause with his unchecked strength, the town has labeled him as dangerous, whether he intends to be or not. So when the local bully-turned-deputy finds Danny with Mindy's body, it seems obvious to everyone that the normally kindhearted man has finally hurt someone. But Mindy's gruesome murder and Danny's arrest gravely upset the delicate balance of the town order, and the violence threatens to spin out of control as the deputy, the sheriff, and a state trooper investigate. Richly atmospheric and ingeniously plotted, Samuel W. Gailey's debut novel chillingly depicts a small town where not everything is as it seems, and something sinister lurks just below the surface.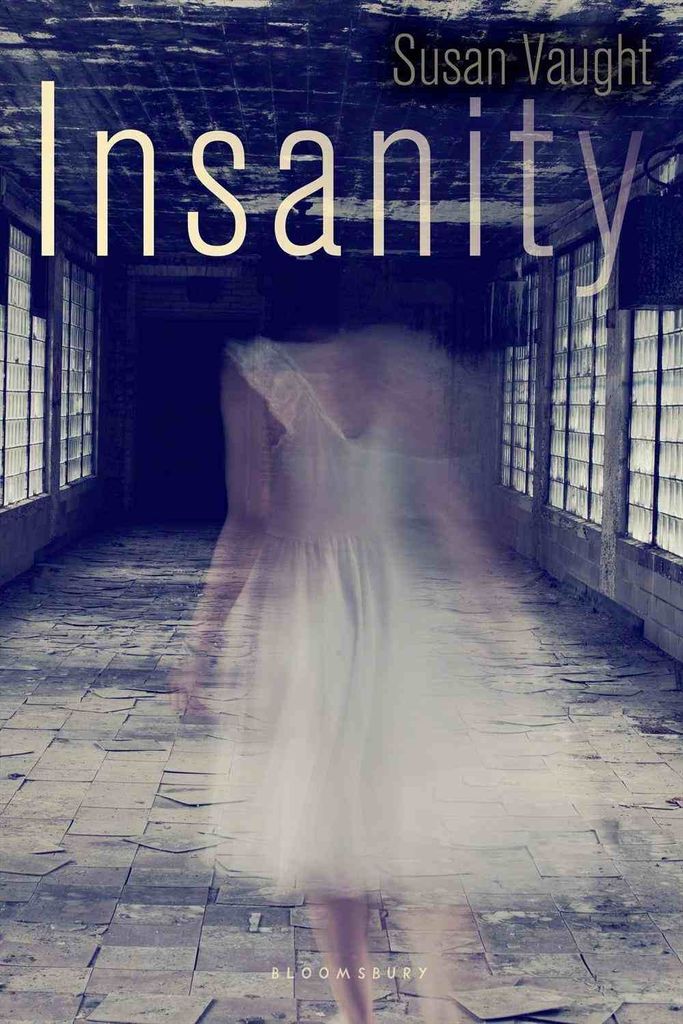 Insanityby Susan Vaught (Bloomsbury USA Childrens)
Never, Kentucky is no average scenic small town. It is also a place where the dead and the living can find no peace. And in the mental institution that dominates the town, weird things are happening. Because along with hundreds of unstable patients, it has underground tunnels, bell towers that ring unexpectedly, and a closet that holds more than just donated clothing . . .
A practicing psychologist with experience in just such an institution, Susan Vaught is uniquely placed to bring readers this completely creepy new book about four young people haunted by their surroundings, by their history, and by things that do much more than go bump in the night . . .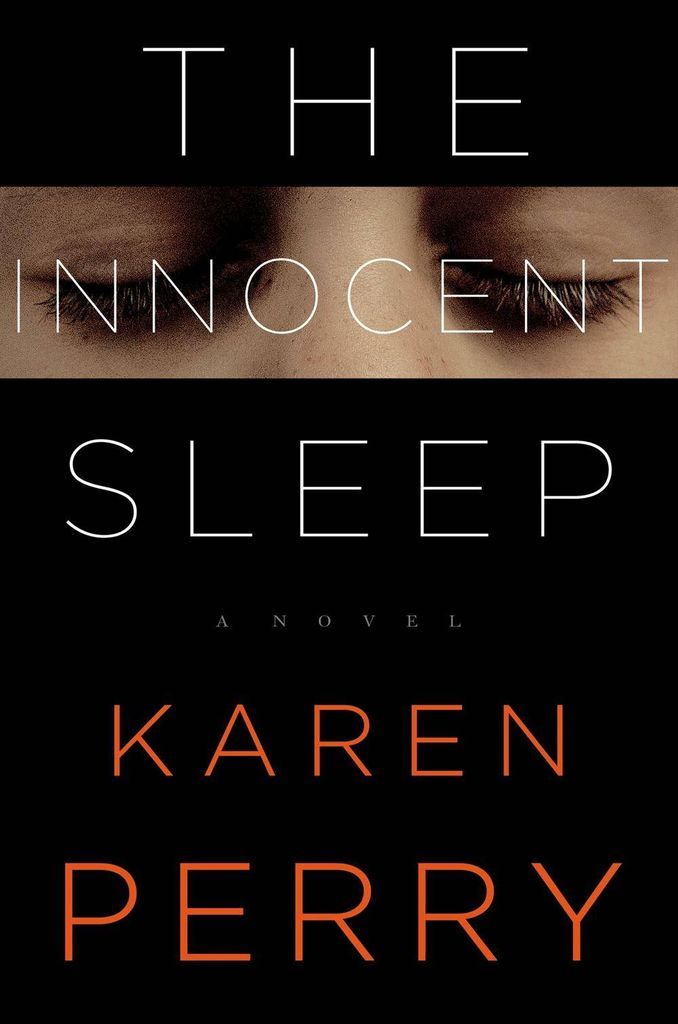 The Innocent Sleep by Karen Perry (Henry Holt and Co.)
This thriller begins in Tangier where Harry is preparing his wife's birthday dinner while she is still at work and their son, Dillon, is upstairs asleep in bed. Harry suddenly remembers that he's left Robin's gift at the café in town. It's only a five minute walk away and Dillon's so tricky to put down for the night, so Harry decides to run out on his own and fetch the present. Disaster strikes. An earthquake hits, buildings crumble, people scream and run. Harry fights his way through the crowd to his house, only to find it razed to the ground. Dillon is presumed dead, though his body is never found.
Five years later, Harry and Robin have settled into a new kind of life after relocating to their native Dublin. Their grief will always be with them, but lately it feels as if they're ready for a new beginning. Harry's career as an artist is taking off and Robin has just realized that she's pregnant. But when Harry gets a glimpse of Dillon on the crowded streets of Dublin, the past comes rushing back at both of them. Has Dillon been alive all these years? Or was what Harry saw just a figment of his guilt-ridden imagination?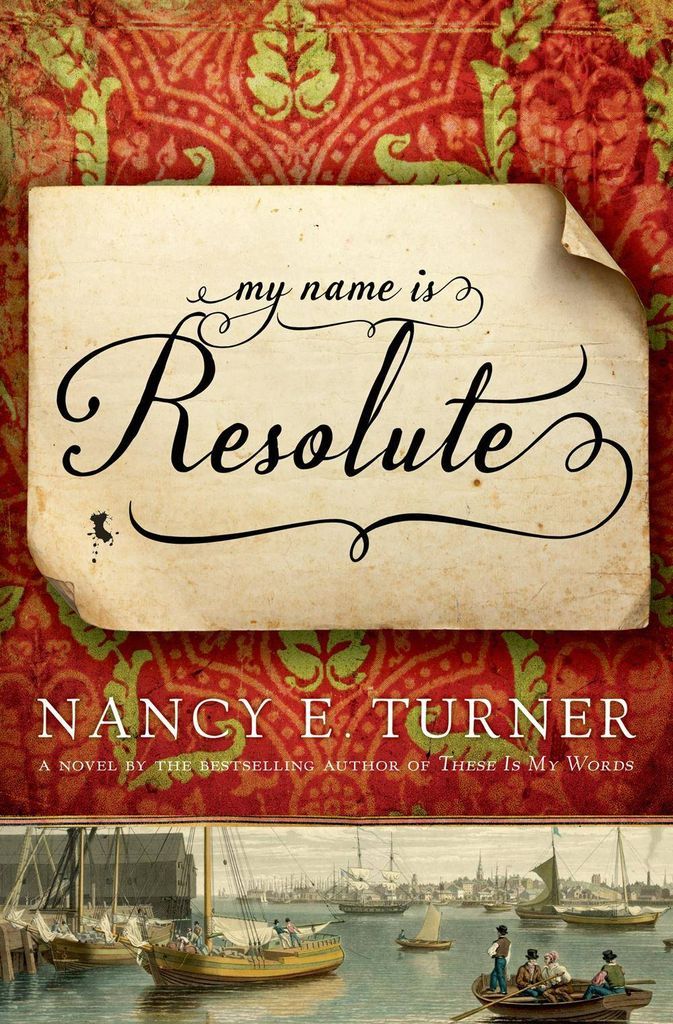 My Name is Resolute by Nancy E. Turner (Thomas Dunne Books)
The year is 1729, and Resolute Talbot and her siblings are captured by pirates, taken from their family in Jamaica, and brought to the New World. Resolute and her sister are sold into slavery in New England and taught the trade of spinning and weaving. When Resolute finds herself alone in Lexington, Massachusetts, she struggles to find her way in a society that is quick to judge a young woman without a family. As the seeds of rebellion against England grow, Resolute is torn between following the rules and breaking free. Resolute's talent at the loom places her at the center of an incredible web of secrecy that helped drive the American Revolution. Heart-wrenching, brilliantly written, and packed to the brim with adventure, My Name is Resoluteis destined to be an instant classic.
While Beauty Slept by Elizabeth Blackwell (Amy Einhorn Books/Putnam)
I am not the sort of person about whom stories are told.
And so begins Elise Dalriss's story. When she hears her great-granddaughter recount a minstrel's tale about a beautiful princess asleep in a tower, it pushes open a door to the past, a door Elise has long kept locked. For Elise was the companion to the real princess who slumbered—and she is the only one left who knows what actually happened so many years ago. Her story unveils a labyrinth where secrets connect to an inconceivable evil. As only Elise understands all too well, the truth is no fairy tale.

Influx by Daniel Suarez (Dutton Adult)
Are smartphones really humanity's most significant innovation since the moon landings? Or can something else explain why the bold visions of the 20th century—fusion power, genetic enhancements, artificial intelligence, cures for common diseases, extended human life, and a host of other world-changing advances—have remained beyond our grasp? Why has the high-tech future that seemed imminent in the 1960s failed to arrive?
Perhaps it did arrive…but only for a select few.
Particle physicist Jon Grady is ecstatic when his team achieves what they've been working toward for years: a device that can reflect gravity. Their research will revolutionize the field of physics—the crowning achievement of a career. Grady expects widespread acclaim for his entire team. The Nobel Prize. Instead, his lab is locked down by a shadowy organization whose mission is to prevent at all costs the social upheaval sudden technological advances bring. This Bureau of Technology Control uses the advanced technologies they have harvested over the decades to fulfill their mission. They are living in our future.
Presented with the opportunity to join the BTC and improve his own technology in secret, Grady resists, and is instead thrown into a nightmarish high-tech prison built to hold rebellious geniuses like himself. With so many great intellects confined together, can Grady and his fellow prisoners conceive of a way to usher humanity out of its artificial dark age?And can they hope to defeat an enemy who wields a technological advantage half a century in the making?
PAPERBACK RELEASES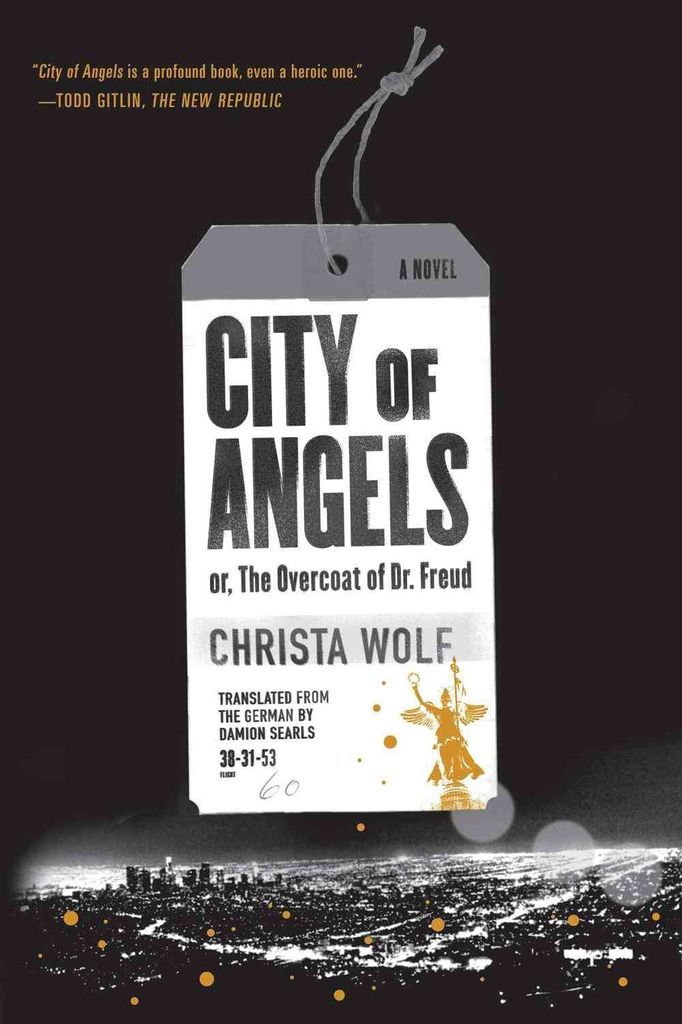 City of Angels, or The Overcoat of Dr. Freud by Christa Wolf (Farrar, Straus and Giroux)
Three years after the fall of the Berlin Wall, the writer Christa Wolf was granted access to her newly declassified Stasi files. Known for her defiance and outspokenness, Wolf was not especially surprised to discover forty-two volumes of documents produced by the East German secret police. But what was surprising was a thin green folder whose contents told an unfamiliar—and disturbing—story: in the early 1960s, Wolf herself had been an informant for the Communist government. And yet, thirty years on, she had absolutely no recollection of it.
Wolf's extraordinary autobiographical final novel is an account of what it was like to reckon with such a shocking discovery. Based on the year she spent in Los Angeles after these explosive revelations, City of Angels is at once a powerful examination of memory and a surprisingly funny and touching exploration of L.A., a city strikingly different from any Wolf had ever visited. Even as she reflects on the burdens of twentieth-century history, Wolf describes the pleasures of driving a Geo Metro down Wilshire Boulevard and watching episodes of Star Trek late at night. Rich with philosophical insights, personal revelations, and vivid descriptions of a diverse city and its citizens, City of Angels is a profoundly humane and disarmingly honest novel—and a powerful conclusion to a remarkable career in letters.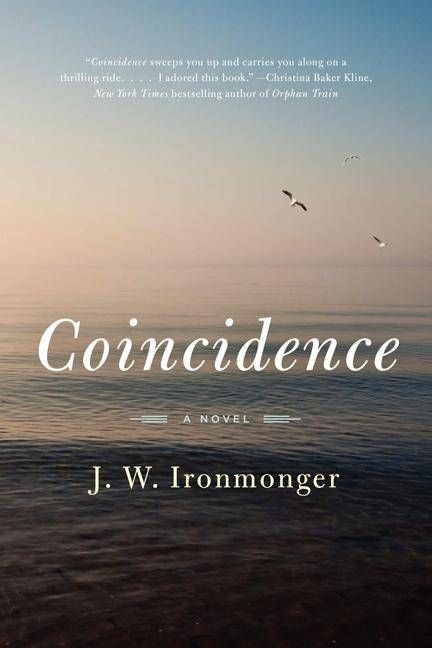 Coincidence by J.W. Ironmonger (Harper Perennial)
Azalea Lewis's life has been dominated by coincidences-a bizarre, and increasingly troubling, series of chance events so perfectly coordinated that any sane person would conclude that only the hidden hand of providence could explain them.
On Midsummer's Day, 1982, at the age of three, Azalea was found wandering a fairground in England, alone, too young to explain what had happened to her or her parents. After a brief investigation, she was declared a ward of the court, and placed in foster care. The following year, the body of a woman-her mother-was found on a nearby beach, but by then everyone had forgotten about the little girl, and no connection was ever made. The couple who adopted Azalea brought her to Africa, where-on Midsummer's Day, 1992-they were killed in a Ugandan uprising while trying to protect their children. Azalea is spared on that day, but as she grows into adulthood, she discovers that her life has been shaped by an uncanny set of coincidences-all of them leading back to her birth mother, a single mother on the Isle of Man, and the three men who could have been her father, each of whom has played an improbable but very real role in her fate.
Troubled by what she has uncovered-and increasingly convinced that she, too, will meet her fate on Midsummer's Day-she approaches Thomas Post, a rational-minded academic whose specialty is debunking our belief in coincidence: the belief that certain events are linked, even predestined, by the hands of fate. Even as they fall in love, Thomas tries to help to understand her past as a series of random events-not a divinely predetermined order. Yet as the fateful date draws closer, Thomas begins to fear that he may lose her altogether, and she may throw herself into the very fate she fears.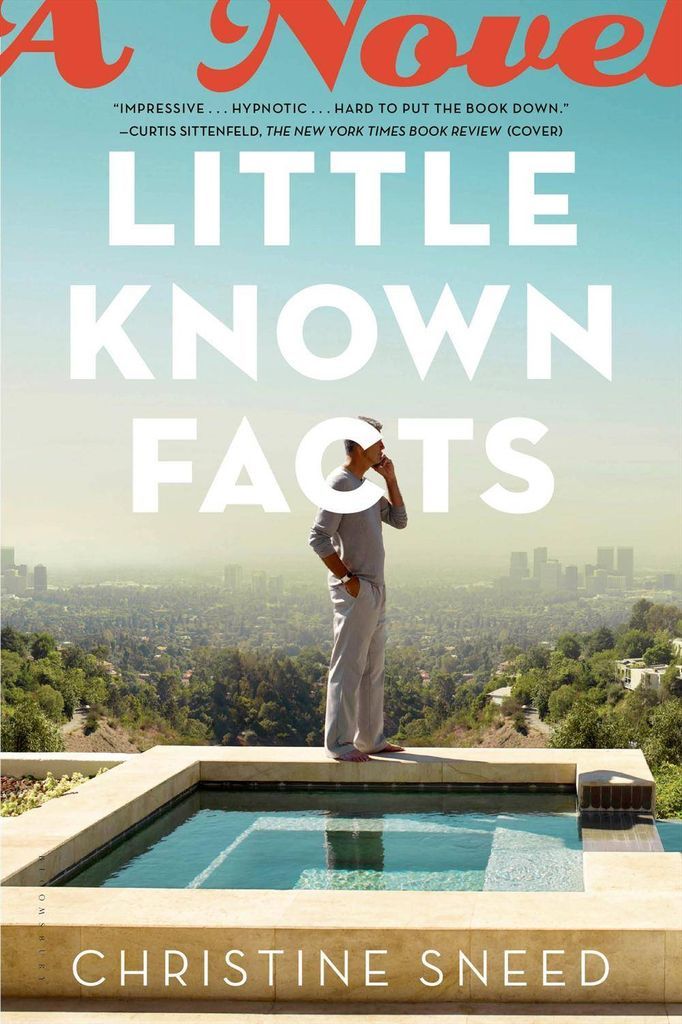 Little Known Facts by Christine Sneed (Bloomsbury USA)
The people who orbit around Renn Ivins, an actor of Harrison Ford–like stature—his girlfriends, his children, his ex-wives, those on the periphery—long to experience the glow of his flame. Anna and Will are Renn's grown children, struggling to be authentic versions of themselves in a world where they are seen as less-important extensions of their father. They are both drawn to and repelled by the man who overshadows every part of them.
Most of us can imagine the perks of celebrity, but Little Known Facts offers a clear-eyed story of its effects—the fallout of fame and fortune on family members and others who can neither fully embrace nor ignore the superstar in their midst. With Little Known Facts, Christine Sneed emerges as one of the most insightful chroniclers of our celebrity-obsessed age, telling a story of influence and affluence, of forging identity and happiness and a moral compass; the question being, if we could have anything on earth, would we choose correctly?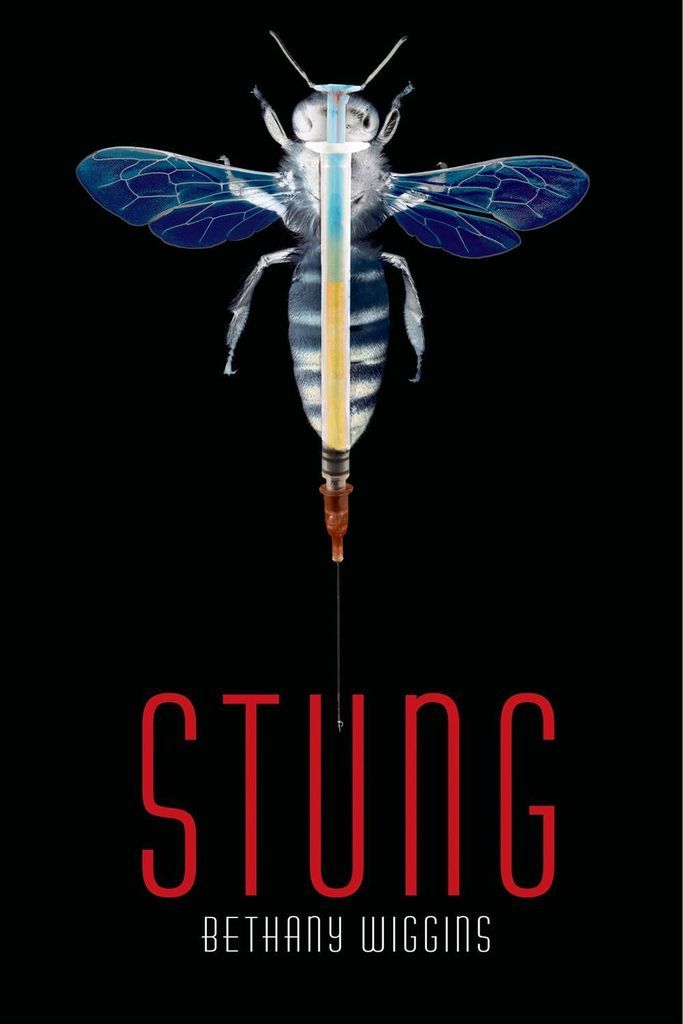 Stung by Bethany Wiggins (Walker Childrens)
Fiona doesn't remember going to sleep. But when she opens her eyes, her entire world has been altered—her house is abandoned and broken, and the neighborhood is barren and dead. Even stranger is the tattoo on her right hand—a black oval with five marks on either side—that she somehow knows she must cover at any cost. And she's right. When the honeybee population collapsed, a worldwide pandemic occurred and the government tried to bio-engineer a cure. Only the solution was deadlier than the original problem—the vaccination turned people into ferocious, deadly beasts who were branded as a warning to un-vaccinated survivors. Key people needed to rebuild society are protected from disease and beasts inside a fortress-like wall. But Fiona has awakened branded, alone—and on the wrong side of the wall . . .
The Missing File by D.A. Mishani (Bourbon Street Books)
Police detective Avraham Avraham knows that when a crime is committed in his sleepy suburb of Tel Aviv, there is little need for a complex investigation. There are no serial killers or kidnappings here. The perpetrator is usually the neighbor, the uncle, or the father. As he has learned, the simplest explanation is always the answer. But his theory is challenged when a sixteen-year-old boy named Ofer Sharabi disappears without a trace while on his way to school one morning. There is no simple explanation, and Avraham's ordered world is consumed by the unimaginable perplexity of the case. The more he finds out about the boy and his circumstances, the further out of reach the truth seems to be. Avraham's best lead is Ofer's older neighbor and tutor, Ze'ev Avni. Avni has information that sheds new light on the case-and makes him a likely suspect. But will the neighbor's strange story save the investigation?
Glyph by Percival Everett (Graywolf Press)
Baby Ralph has ways to pass the time in his crib—but they don't include staring at a mobile. Aided by his mother, he reads voraciously: "All of Swift, all of Sterne, Invisible Man, Baldwin, Joyce, Balzac, Auden, Roethke," along with a generous helping of philosophy, semiotics, and trashy thrillers. He's also fond of writing poems and stories (in crayon). But Ralph has limits. He's mute by choice and can't drive, so in his own estimation he's not a genius. Unfortunately for him, everyone else disagrees. His psychiatrist kidnaps him for testing, and once his brilliance is quantified (IQ: 475), a Pentagon officer also abducts him. Diabolically funny and lacerating in its critique of poststructuralism, Glyph has the feverish plot of a thriller and the philosophical depth of a text by Roland Barthes. If anyone can map the wilds of literary theory, it's Ralph, one of Percival Everett's most enduring creations.
________________________
Sign up for our newsletter to have the best of Book Riot delivered straight to your inbox every week. No spam. We promise.

To keep up with Book Riot on a daily basis, follow us on Twitter, like us on Facebook, and subscribe to the Book Riot podcast in iTunes or via RSS. So much bookish goodness–all day, every day.